Not really worthy of a write-up, but why not?
Looking through IG, I came across a pretty cool Volvo V60 owned by Greg and featured here. Something in his engine bay caught my eye and reminded me about a cool decal I had seen around here and there. It was the peeking monster decal.
After talking to Greg, he had mentioned Etsy, but I went over to Amazon and found a 3 pack here for $7 and next day shipping. I ordered them up and next morning they were at the office.
I was surprised at the size, was expecting something smaller, but this will be perfect for any trunk, and still be visible by any driver behind you at a stop light.
I reached out to Greg and let him know I got them, and he reminded me of a pro-tip, which was unless you have a white or silver car, the eyes will match the paint color and may not be visible. The trick is to place a small white paper/vinyl/whatever behind the eyes so they pop. I couldn't find anything cheap, so grabbed a glossy paper backing from another decal I had laying around.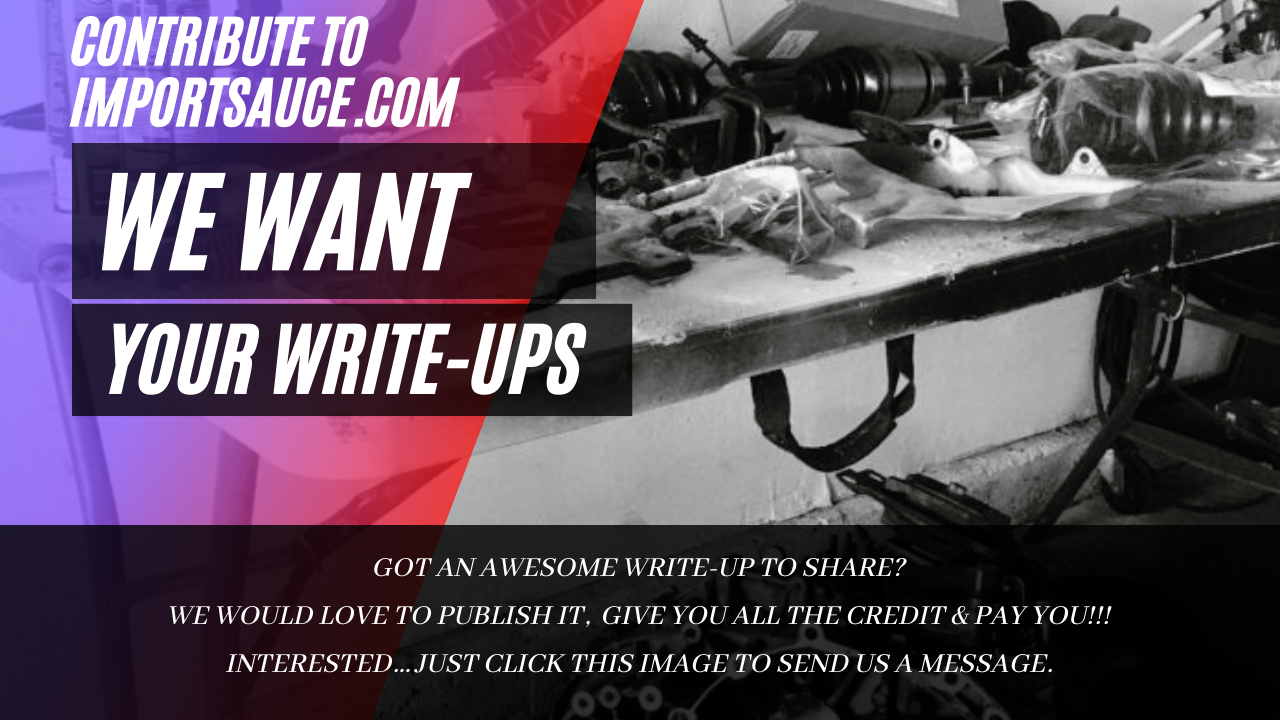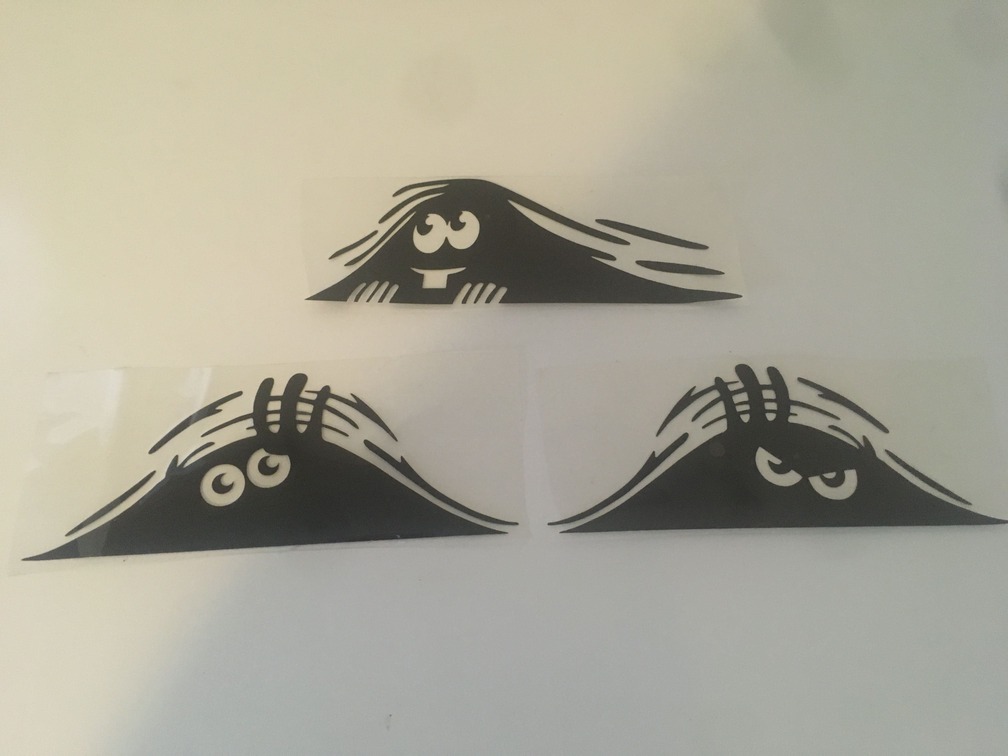 First I selected the monster I would use. For the S40 I will go with the angry monster.
Next, scissors and our white backing.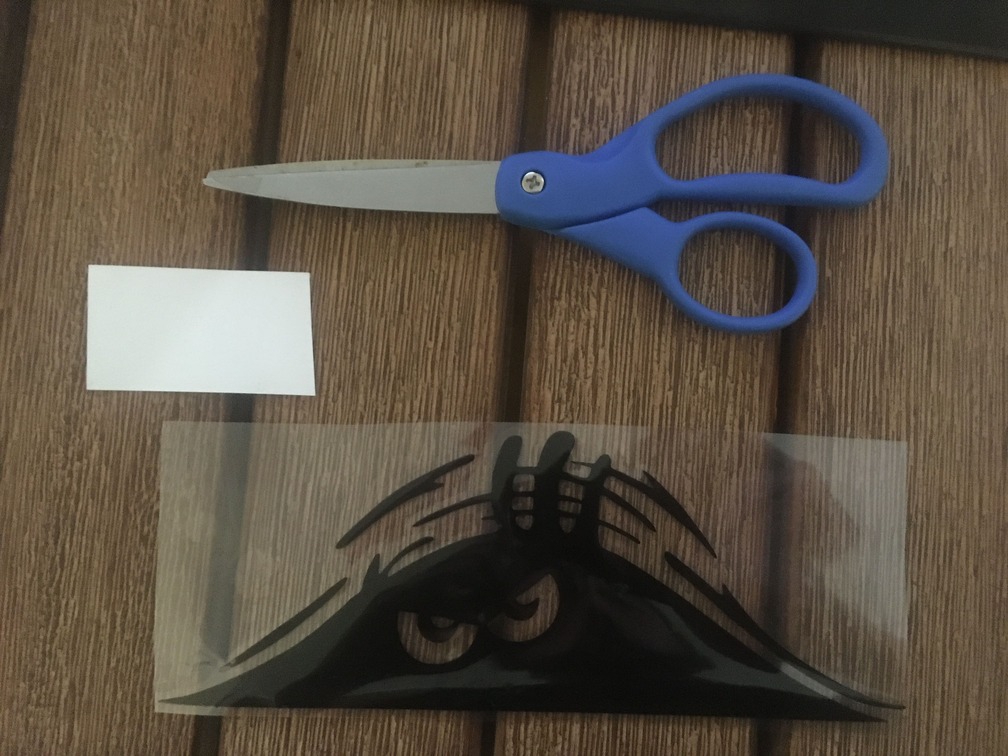 We cut a piece of white paper to only fill in the area the eyes are at. You will test fit to make sure the white is not exposed anywhere else.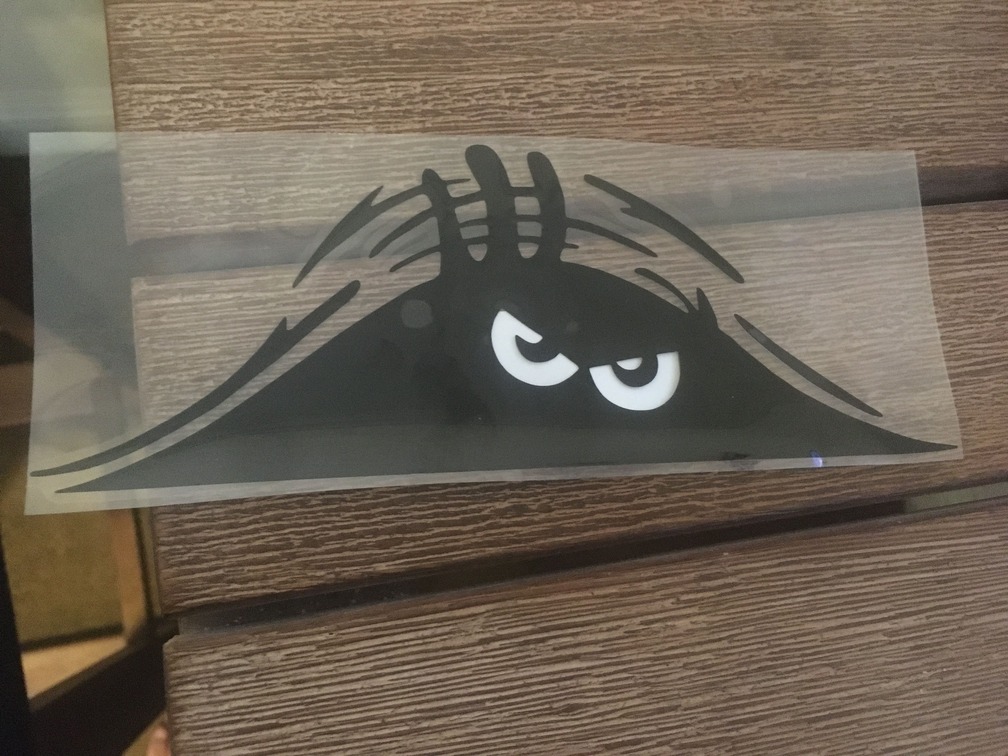 Then you flip the decal over, remove the backing and stick the white paper onto the decal and it will stick into place.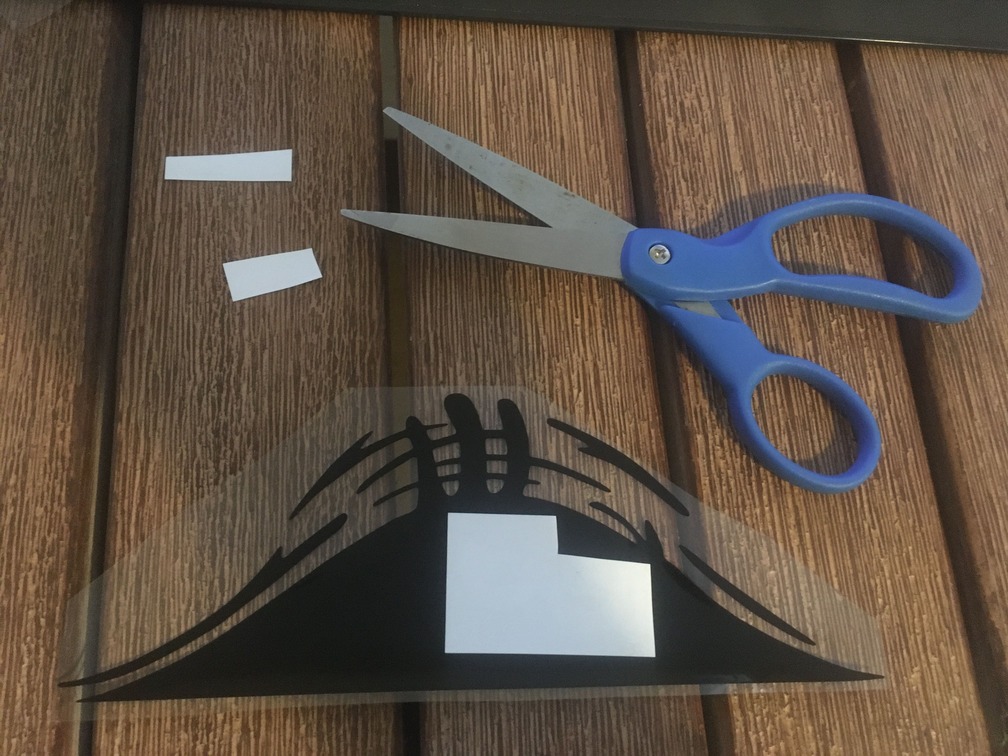 Here we are with our white backing secured and ready to go.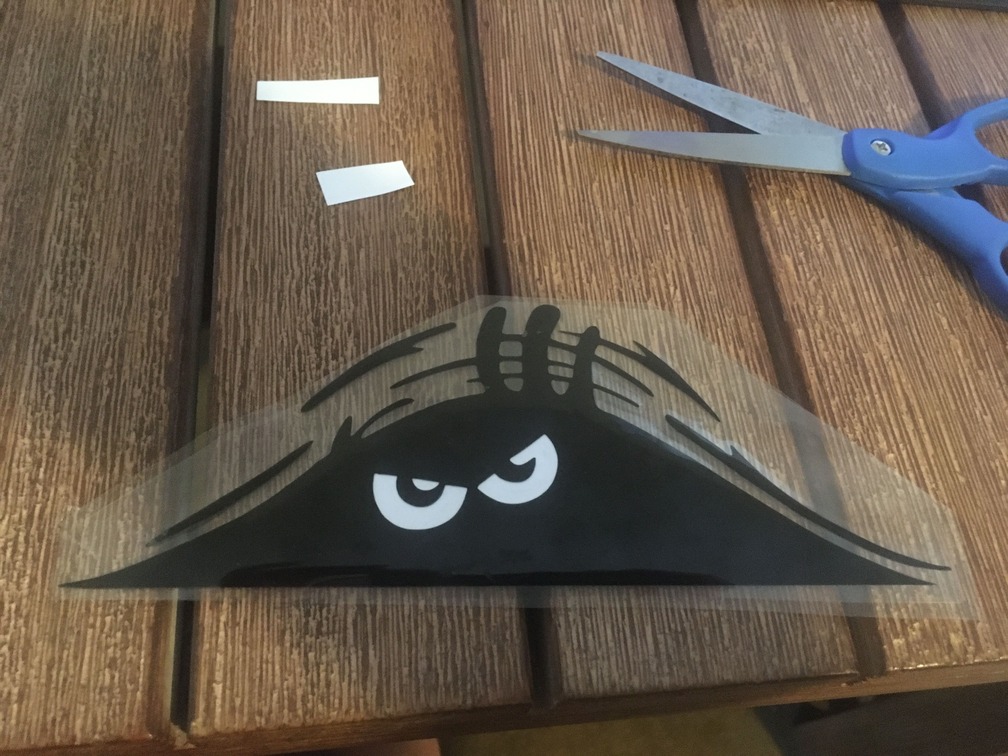 From here, standard decal application protocol comes in. Clean surface with rubbing alcohol to remove dust, dirt and such.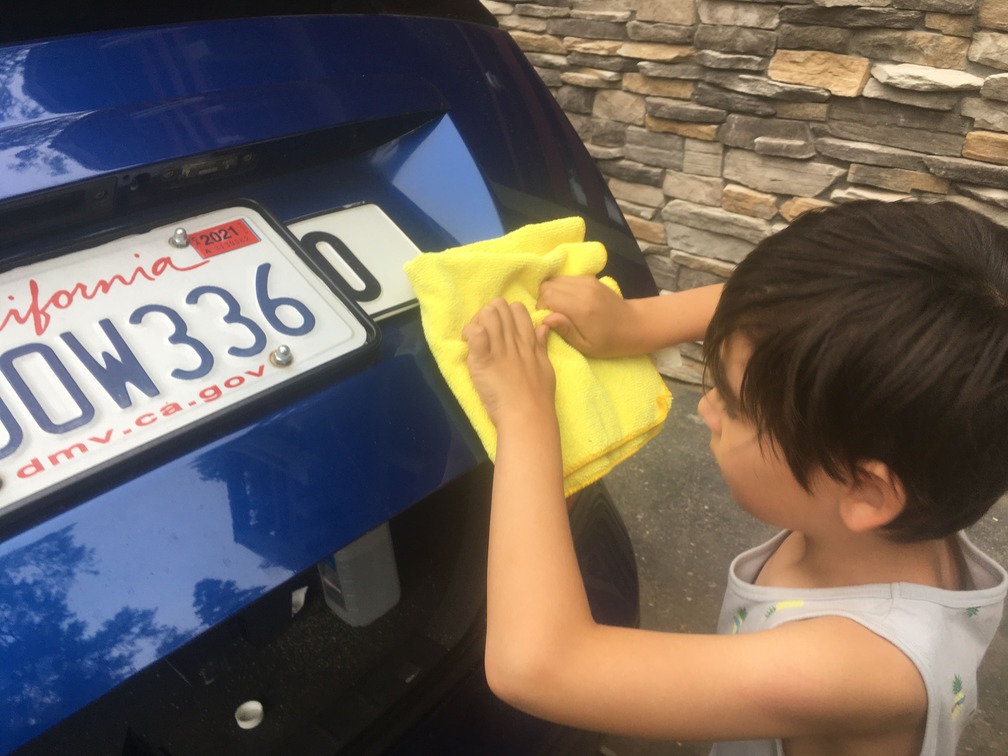 Place sticker. Here be sure to line up the bottom of the decal to the edge of whatever you are putting in on. This will ensure the peeking effect. Any small gap will so how Noob you really are.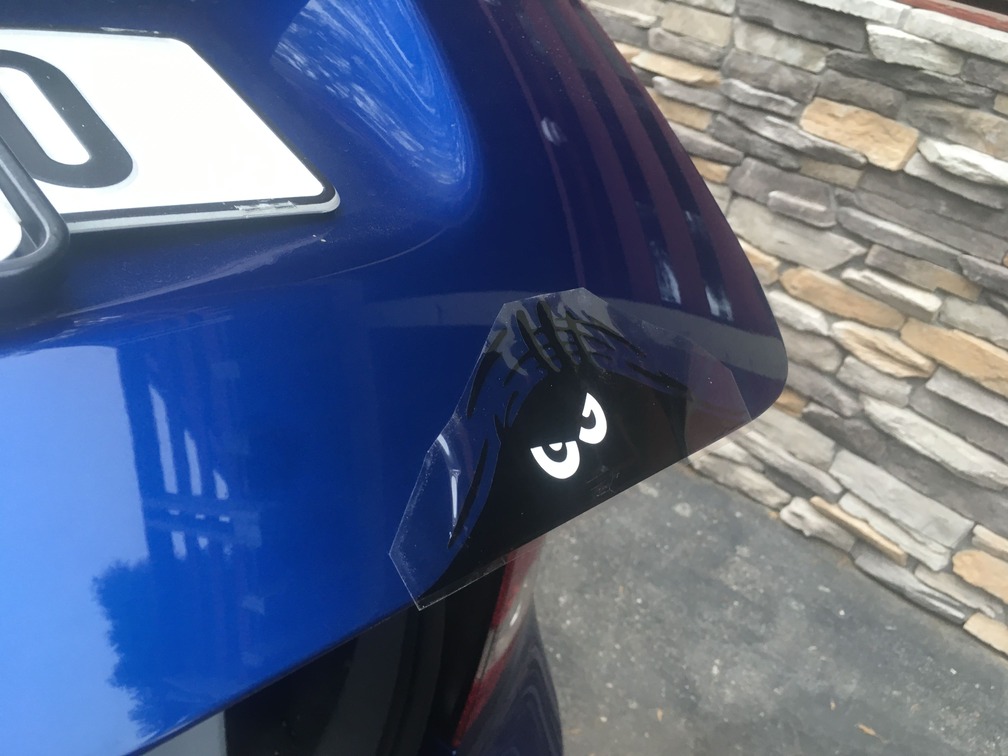 Push out your air bubbles, make sure the decal has a nice seal, and then pull your protective layer off.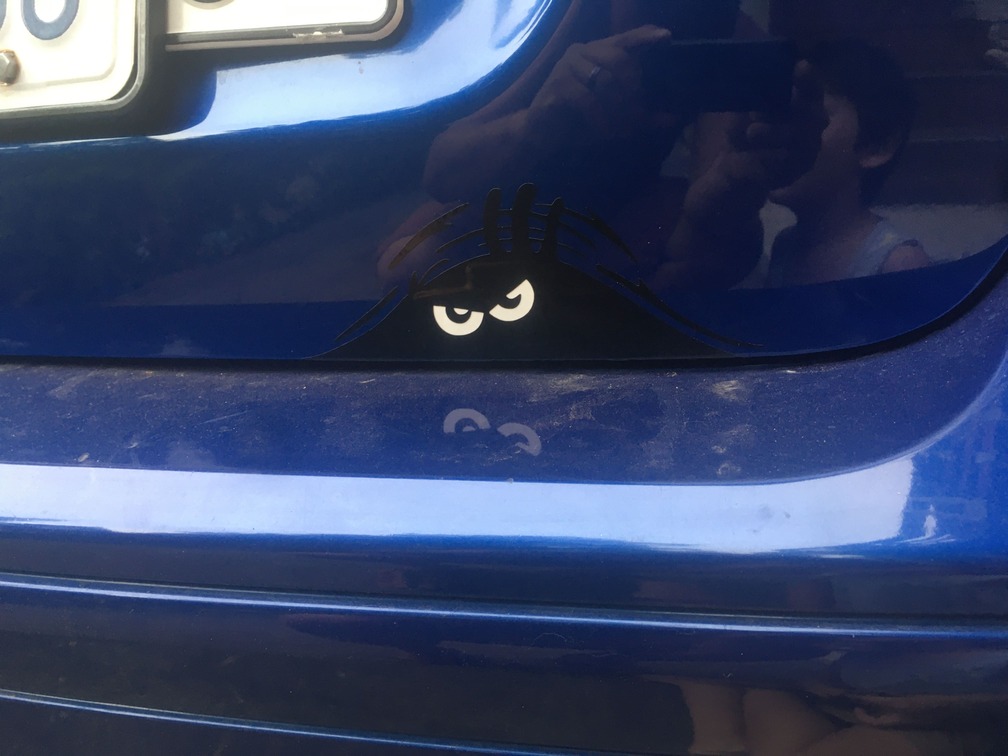 Our S40 is a pretty deep and rich blue, so not as visible as I would have liked, but it works for now.
Well that was easy, for S&Ggigs, might as well put the scared monster on the 90.
And that's a wrap.