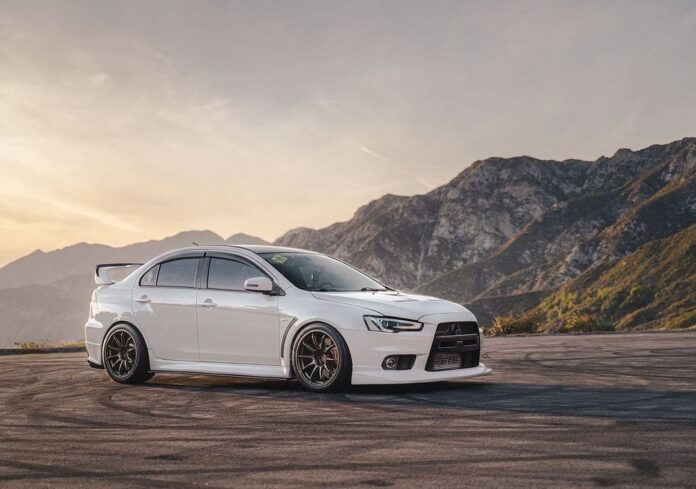 Owner: Carlos Carrillo – Instagram: @fe_evo
2015 Mitsubishi Lancer Evolution Final Edition – Location: California, USA
Photographer: @carlos_carrillo_photography @boostedautophoto
Watch for the snake , whom warns you about the other snakes. For he is the biggest of them all.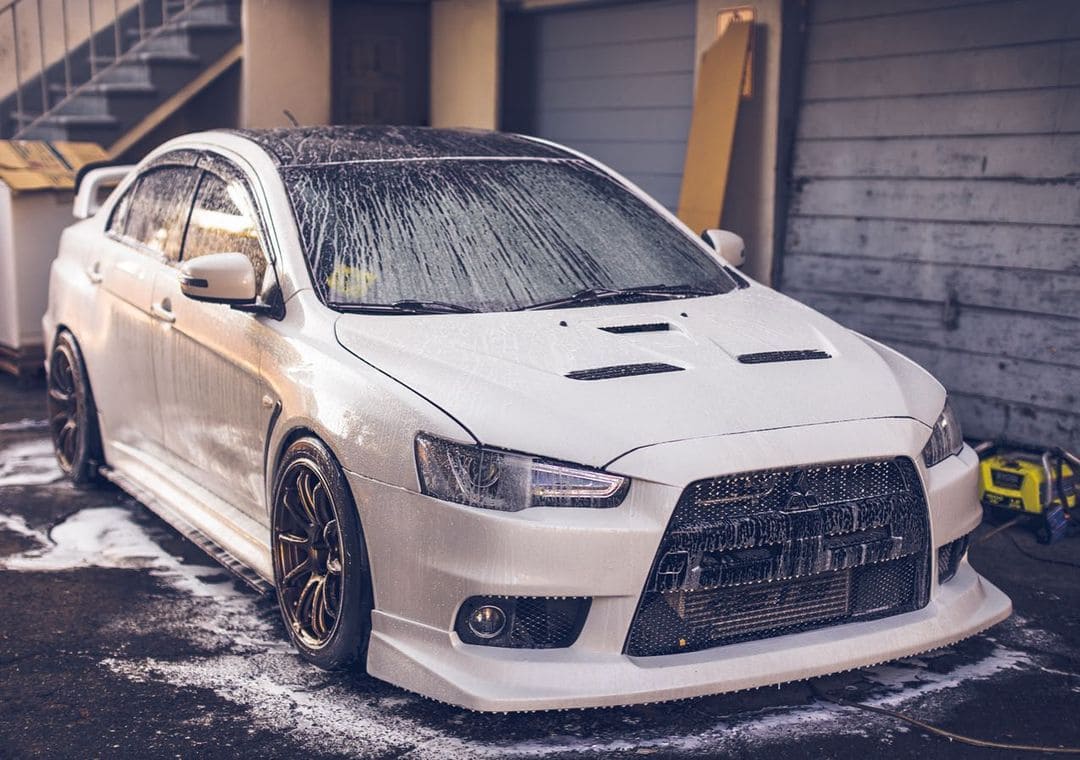 Was there any unusual circumstances around how you acquired your car?
This was actually my brothers car. So he's in the military, (army) and was sent over to Japan. He's been there a few years, acquired himself an R33 GTR. Meanwhile this Evo was sitting here in California, rotting away in the sun. Bumper missing , cobwebs everywhere.
So I asked him if I could take it off his hands. He agreed and here we are.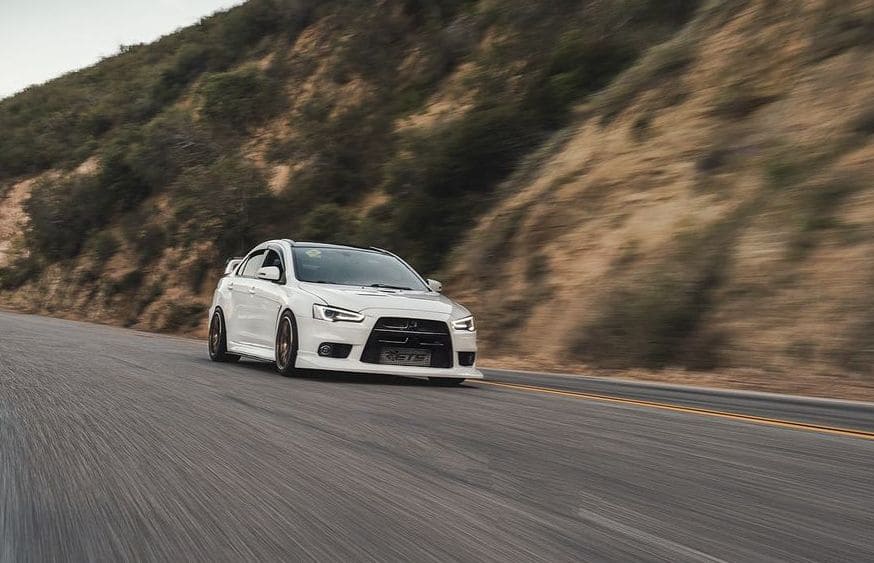 Was there more work on your car than you anticipated? Did you find a bucket of wiring worms, find some secret hidden problems…..
I found out the problems I had were more about cosmetic than mechanical. It needed a new front bumper, a good wash, color restoration, buff polish. Eventually over the course of now 3 years, it eventually came along. This is the result of time, money and money and more money. Quite honestly, the car seems fine otherwise. Might have a small oil leak from an oil line that needs replacing, very soon. Other than that, it's gravy.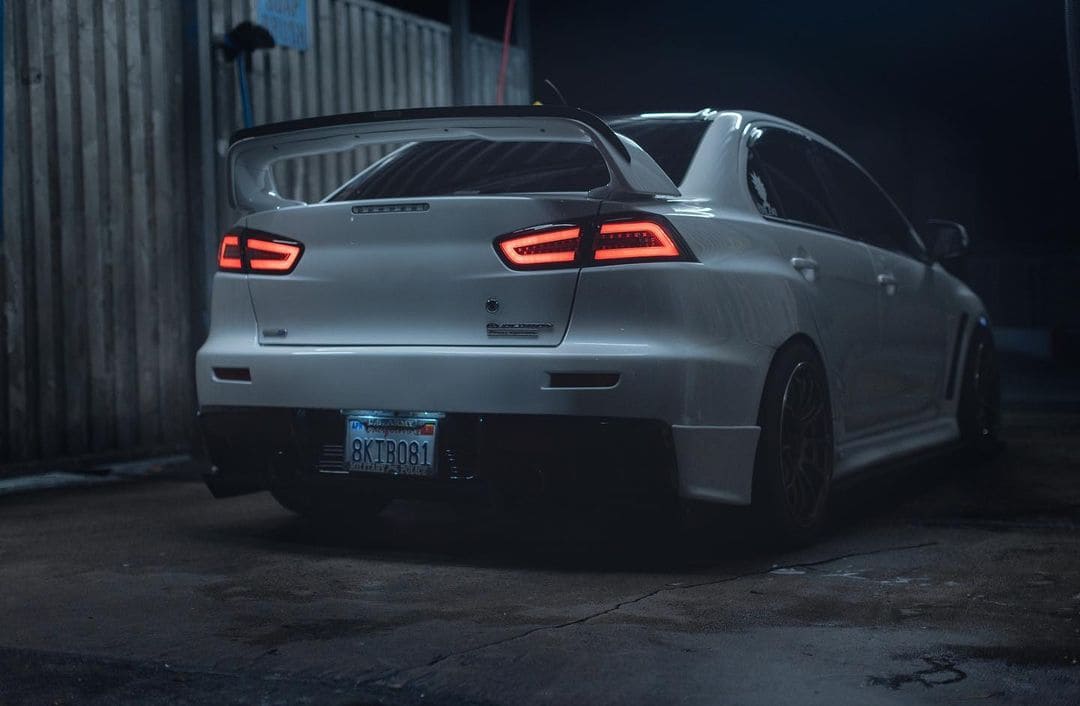 Are there any unique mods on your car? Hyper-rare parts, custom made parts…
Well anything that is badged "Final Edition" is about it. The front strut bar marked "Final Edition".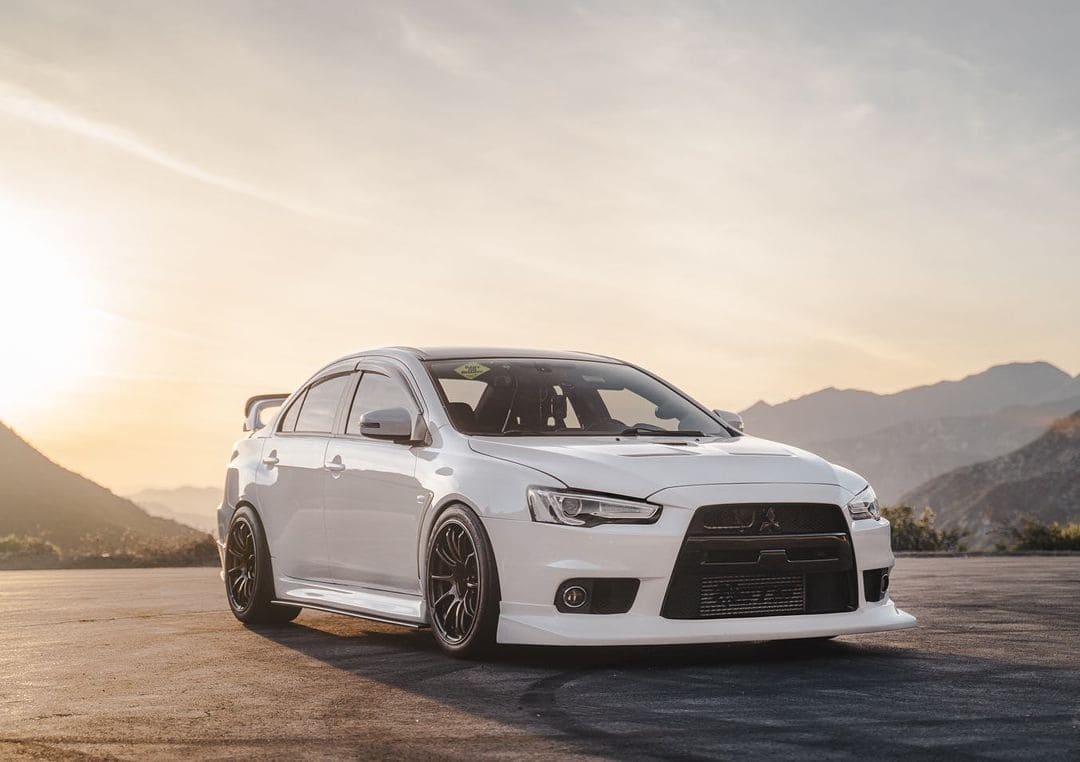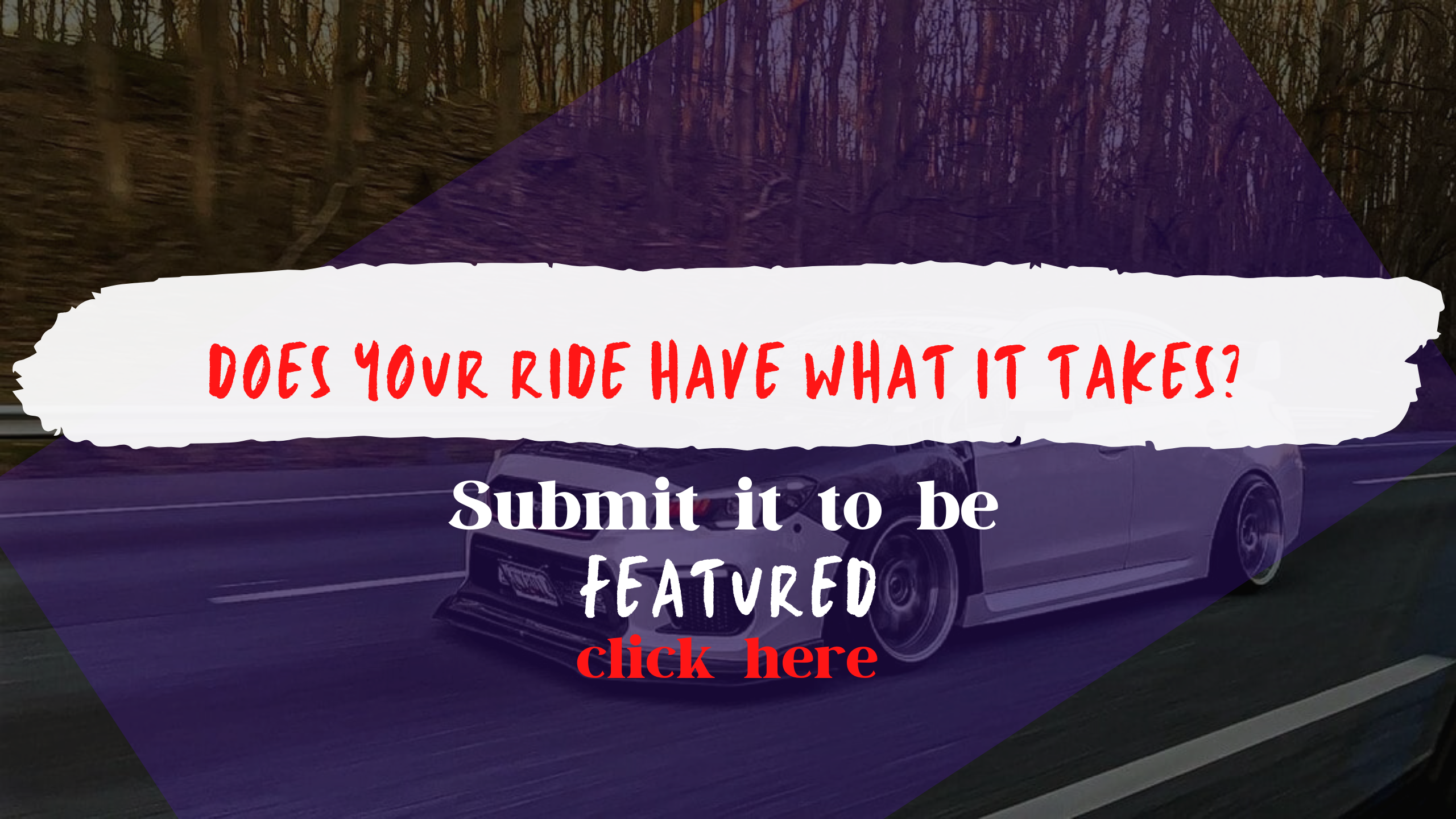 Would you consider your car done in its current form? Or do you have a list of "to dos" still left?
Well I'm thinking I'd need a bit more power. I'd like a stock frame turbo upgrade. Clutch upgrade. Mechanically, that's about it. I'm not a power junkie. If I could get 500whp, safely, I'm for it. Evos tend to keep healthy within that range. Anything after that, requires work to the head/block. I'm not there yet.
I'd love some Varis Side panels , maybe a Varis v2 front bumper, and Possibly a set of Ce28.
I'm actually pretty happy with it as is.
And I want bags. Don't cringe. But I want them. It's convenient. I'm not looking to go stance. I would just like to clear obstacles haha.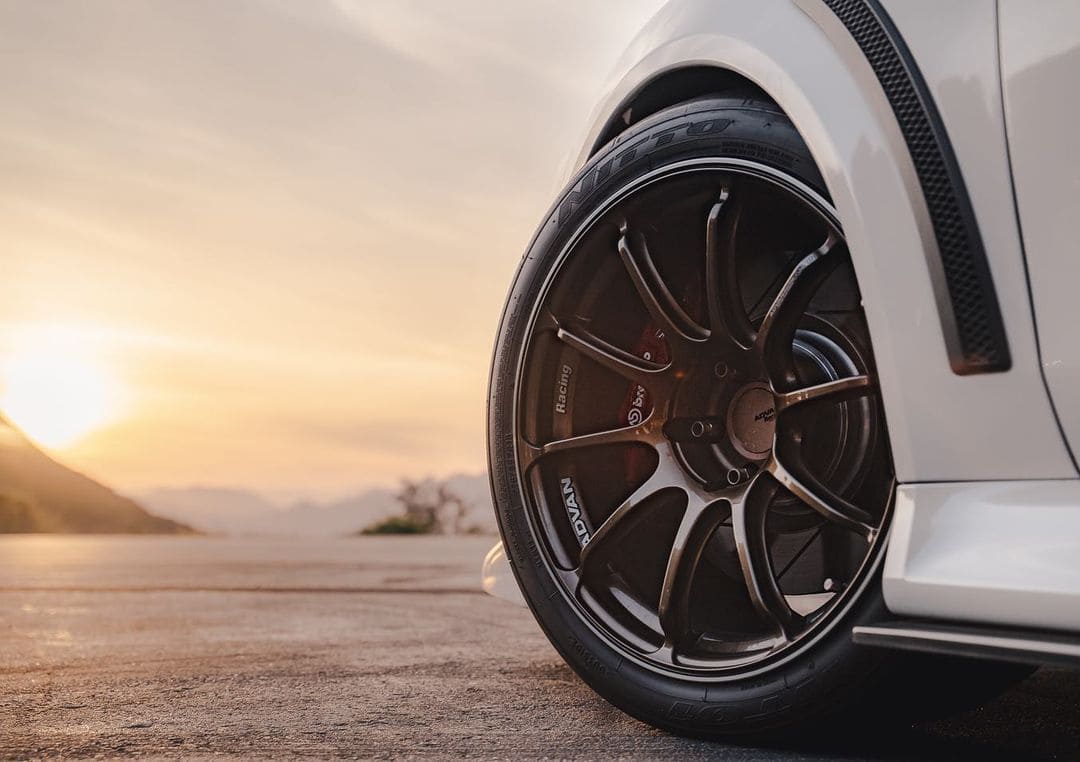 What is the biggest problem you ran into on your build?
I always struggle with "do I need this/want this part?" I don't want to be that guy who adds parts simply because he's bored or it's available. Respect to other builds, but it needs to fit my taste and style. I'll find used parts or good deals and will get the itch to buy it simply because of that. Stuff I don't need nor want on the car. Everything on the car now, I'm happy with. Also, money. Evo stuff is NOT cheap.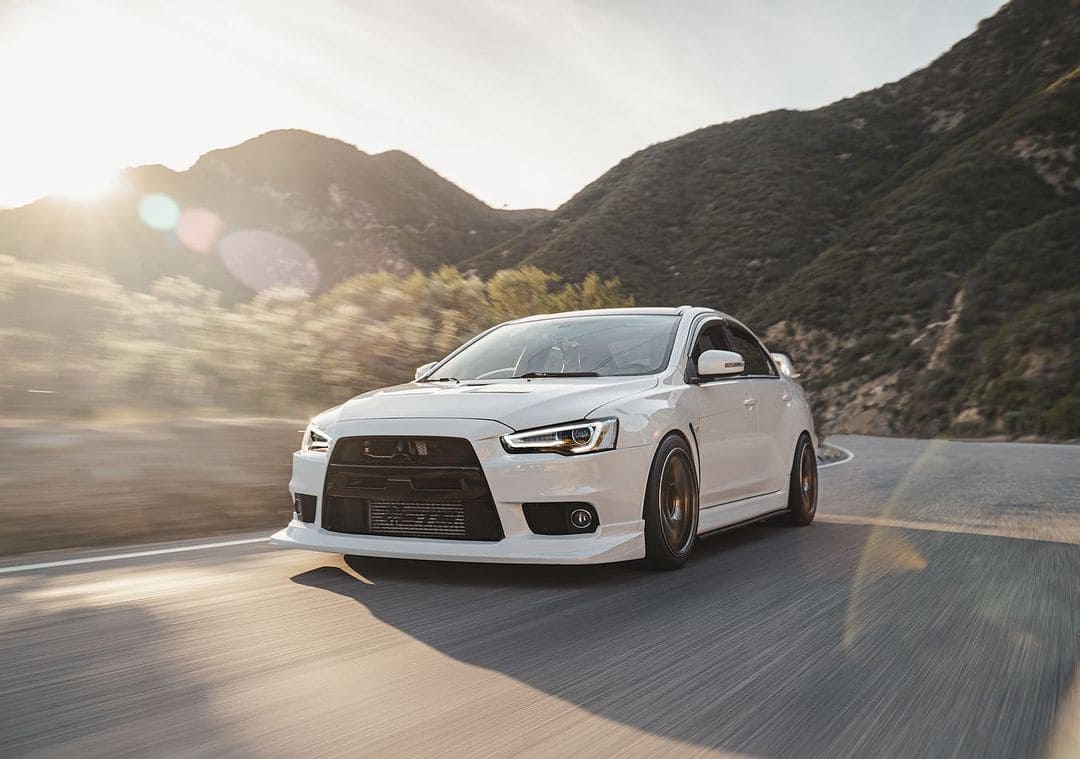 If you had to do it again, would you build the same car?
I would. For the experience. I've driven Honda's all my life and while there is not wrong with them, I didn't have the patience for a turbo build. The evo simply skipped the part of time and patience. All I had to do was add some parts and let it rip. And honestly, it's an Evo. I mean … yeah. The amount of compliments I get just on it being an Evo. Yeah, I'd build it again.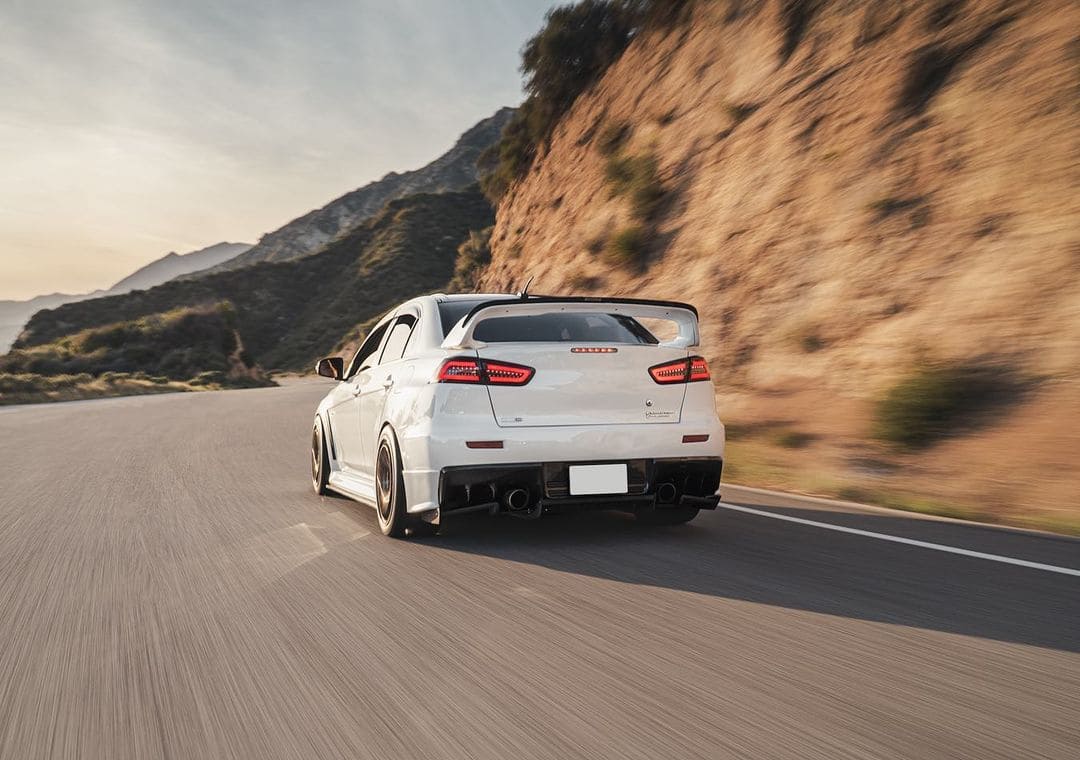 Are you apart of a club or crew with your car?
Not at the moment and haven't been for a while. I'm a bit of a lone wolf at the moment.
I'm more focused on my family.
Eventually I'd love to get back into the scene , car shows, all that good stuff.

What is your favorite part on your car?
Probably the wheels. You can buy wheels for all most any car and drastically change its look. Currently, Advan RS3 18X10.5 +15 on Nitto NT01.
What's the best memory you had in your car?
The day I brought it home. It needed a battery, so it couldn't even get up to boost properly.
I panicked and in San Bernardino at 8:40 pm. I found a parts store that sold a battery for my evo. Finally started to work properly.
Build Report
Advan RS3
Nitto NT01
R1 slotted rotors / pads
Tein flex coilovers
Voltex front lip
Oem rear spats
Password jdm Gurney flap
S spec rear Audi style tail lights
Front Audi style headlights.
Varis carbon fiber side splitters
Oem window visors
Upgraded door speakers.
Upgrade to recaro Oem spec seats from Oem seats
Weather tech front / rear floor mats.
Upgraded Head unit / radio
Aem AFR gauge
Ets intercooler Ets charge pipe
Radium dual catch cans.
Mishimoto dual oil cooler.
Cobb intake
Ets V2 extreme
Ets downpipe
Ets test pipe
Fic 1050 injectors
Walbro 450 fuel pump