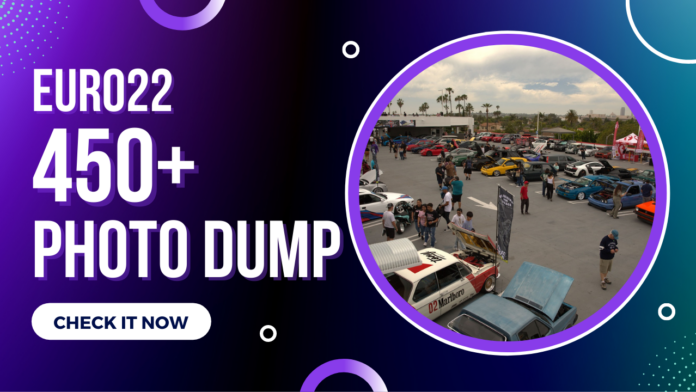 Shout Out to Greg W. (@therealstegtva) for his support and helping ImportSauce attend, and document the event. Shoot him, and his bad ass Volvo V a follow!!!
Thanks to Min at MJmediaproduction, our resident ImportSauce Photographer, for making these raw images happen, as well as the super sick personal shoots he did for some of the attendees, and the video commercial he produced for the Euro22 team. Check his work out here: https://www.mjmediaproduction.com/automotive
Date and time
Sun, May 15, 2022 – 9:00 AM – 4:00 PM PDT
Location
Petersen Automotive Museum
6060 Wilshire Boulevard
Top Two Levels of the Parking Structure
Los Angeles, CA 90036
California Car Cover and dub-Nation Events were back with their 11th Annual European Car Show. The event returned to the Petersen Automotive Museum along the Miracle Mile in Downtown Los Angeles. #EURO22 was open to all makes and models, old and new, of European automobiles. There was a great mix of Audi, BMW, Volkswagen, Porsche, MINI, Volvo and Mercedes automobiles.
Vehicle Specific Coverage:
AUDI Coverage – EURO22 at the Petersen Auto Museum
BMW Coverage – EURO22 at the Petersen Auto Museum
Mercedes Benz Coverage – EURO22 at the Petersen Auto Museum
Porsche Coverage – EURO22 at the Petersen Auto Museum
Volkswagen Coverage – EURO22 at the Petersen Auto Museum
Volvo, Mini, Ferrari & More – EURO22 at the Petersen Auto Museum