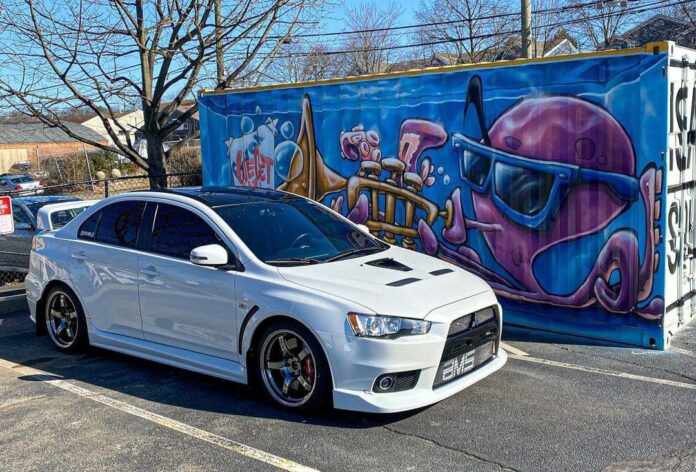 Owner: Erick Z- Instagram: @bacano_e
2015 Mitsubishi Evolution Final Edition #1449
Location: Connecticut – USA
Was there any unusual circumstances around how you acquired your car?
Yes, I have been searching for this car for about 3 years. I found it just how I wanted, bone stock with the OEM body kit, front lip, side skirt, rear air dam, factory rear spoiler lip trim accent, upgraded interior lights & brake cooling air guides front and rear. It was located In Pennsylvania & my plan wasn't to travel that far. I waited & kept checking online for a few months and then to my luck that car I found in PA was here at the BMW dealership in Bridgeport, CT. I made an appointment and locked it down, I am so happy I purchased it. It receives nothing but love in the car community.
Are there any unique mods on your car? Hyper-rare parts, custom made parts…
This car is rare, they aren't going to make them anymore. Mitsubishi only made 1,600 I am lucky to have #1449 Final edition & in great condition with a OEM body kit.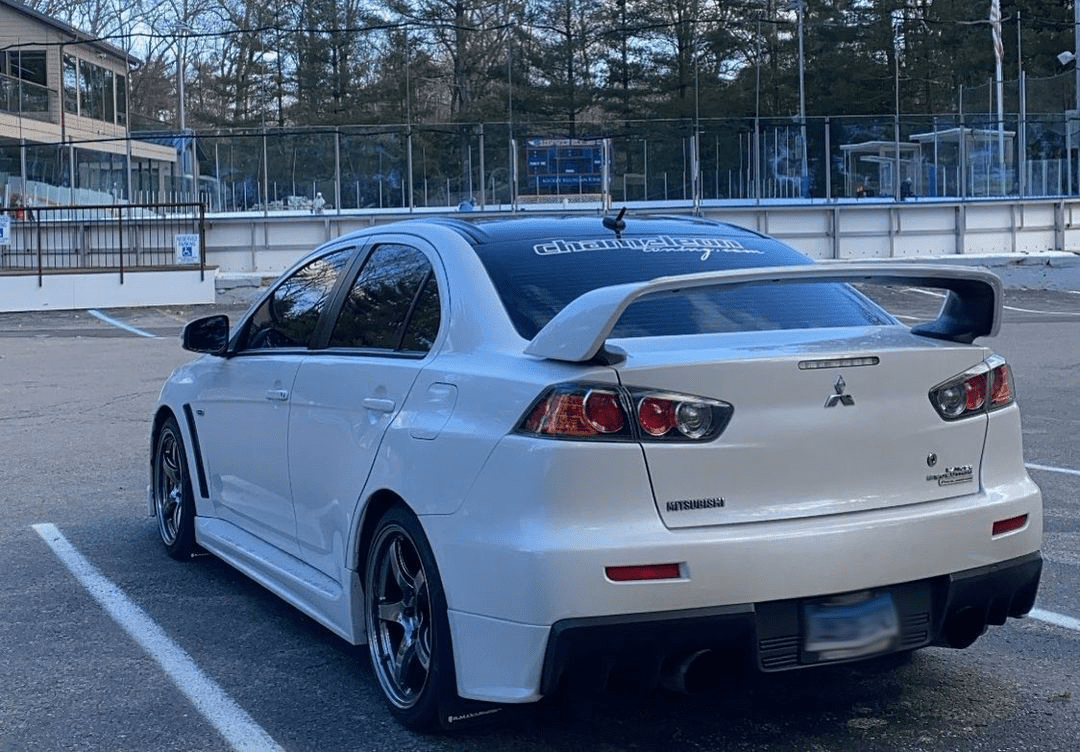 Would you consider your car done in its current form? Or do you have a list of "to dos" still left?
My future plans would be an
upgraded turbo with the supported mods to be able to hold down the power. Coil-overs and custom headlights which are coming soon, also delete the fog light and install JDM covers from Mitsubishi.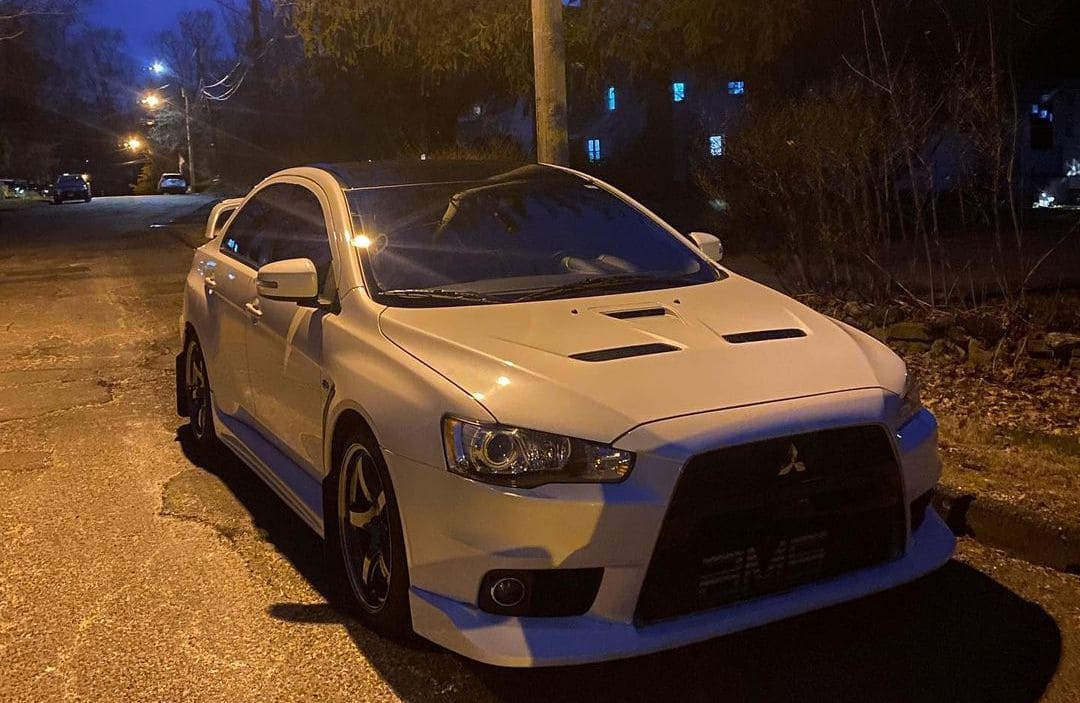 What is the biggest problem you ran into on your build?
I haven't run into any problems yet, it has only been a year.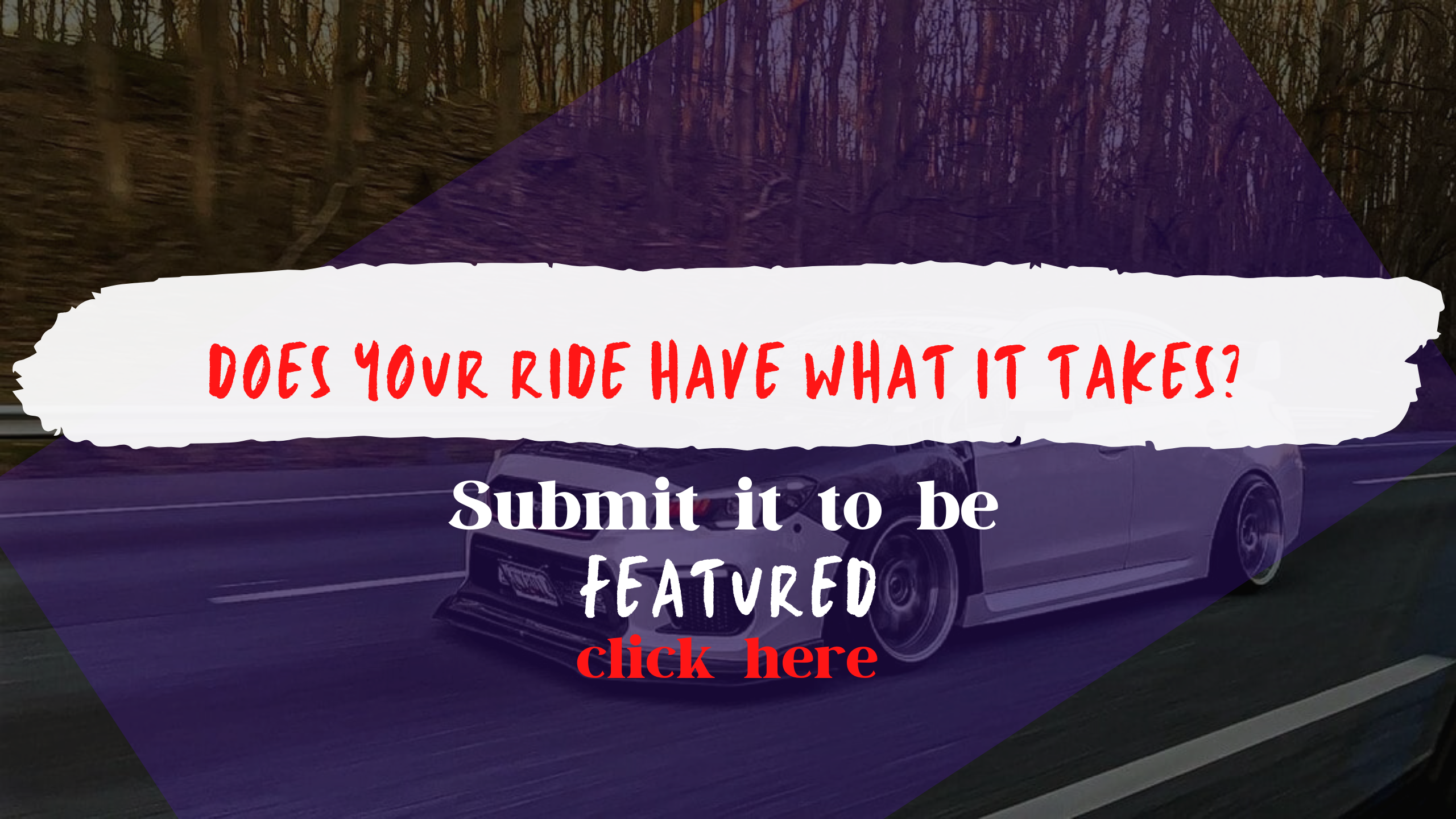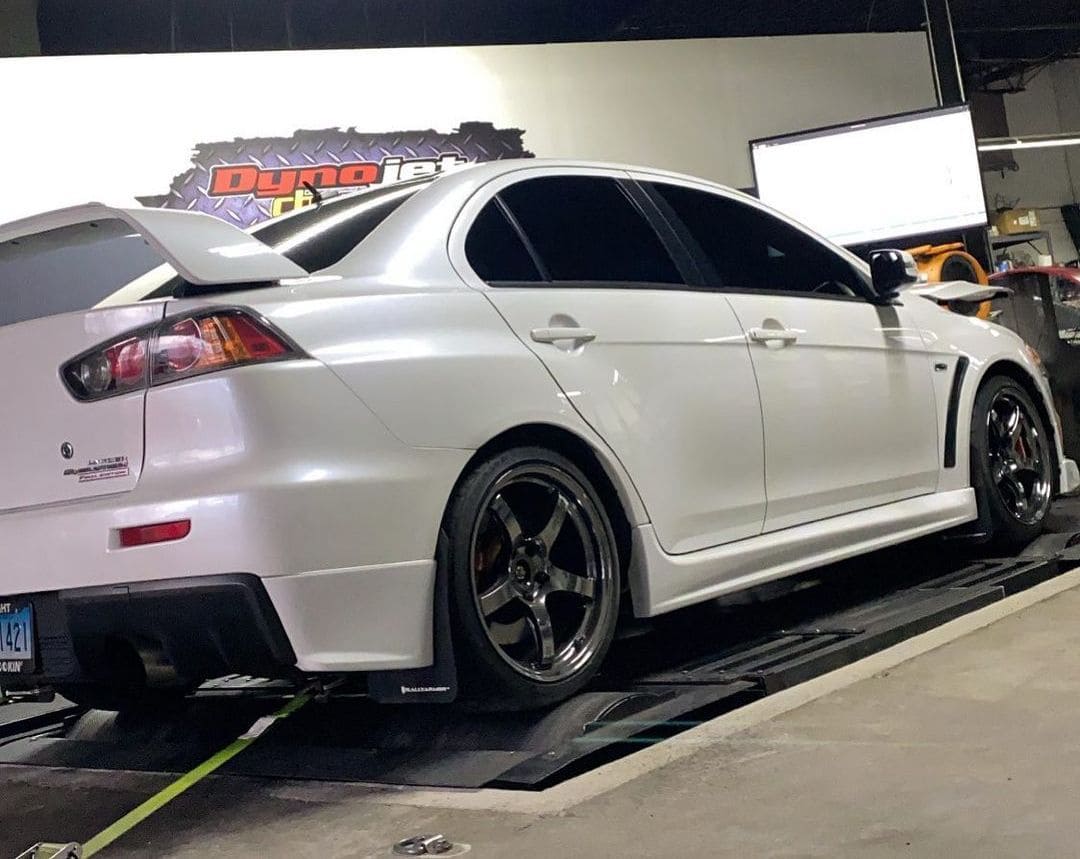 If you had to do it again, would you build the same car?
Yes I would build the same car, she a beauty.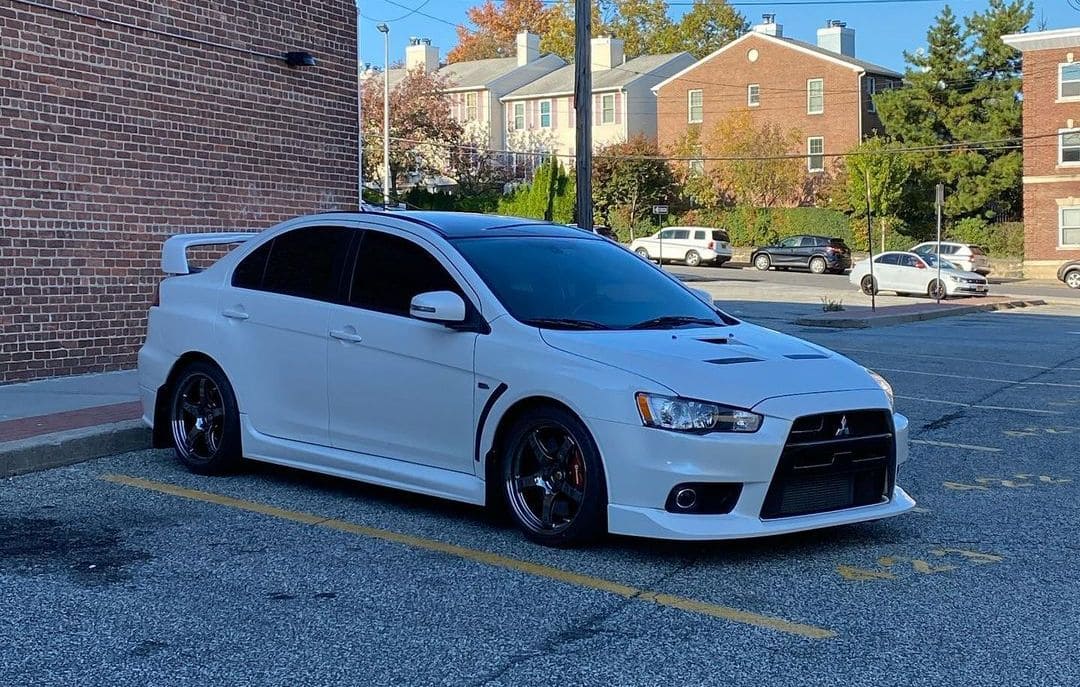 Are you apart of a club or crew with your car?
No, I am a lone wolf. I show up to give compliments & get compliments.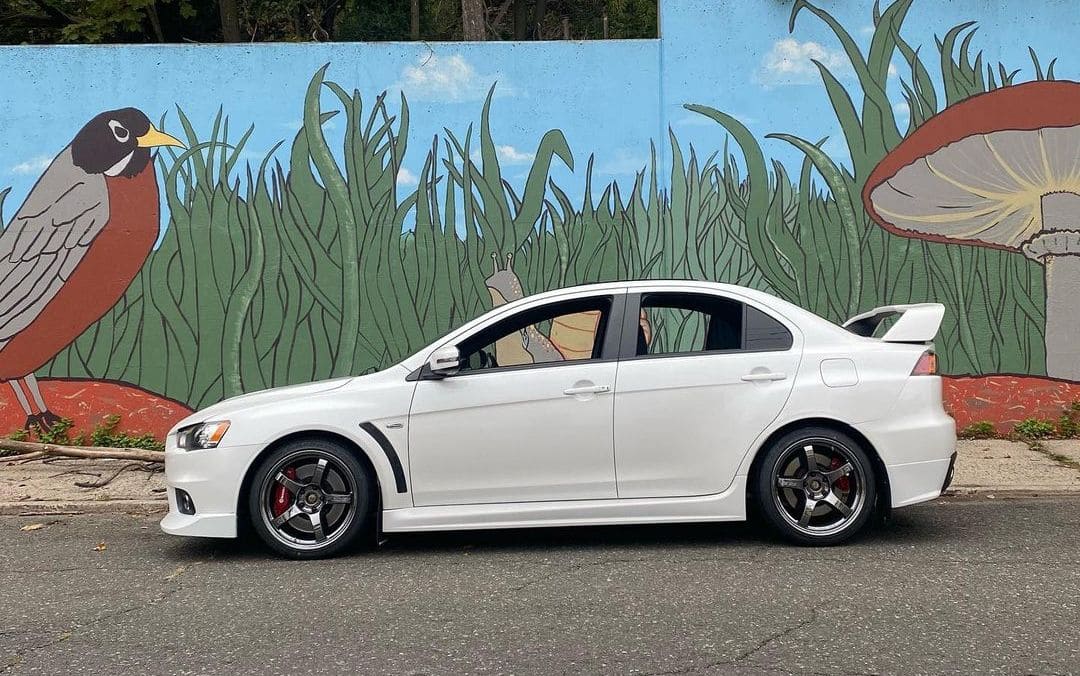 What's the best memory you had in your car?
Haven't had any memories yet since i just own it for 1 year. We are just getting started with making memories.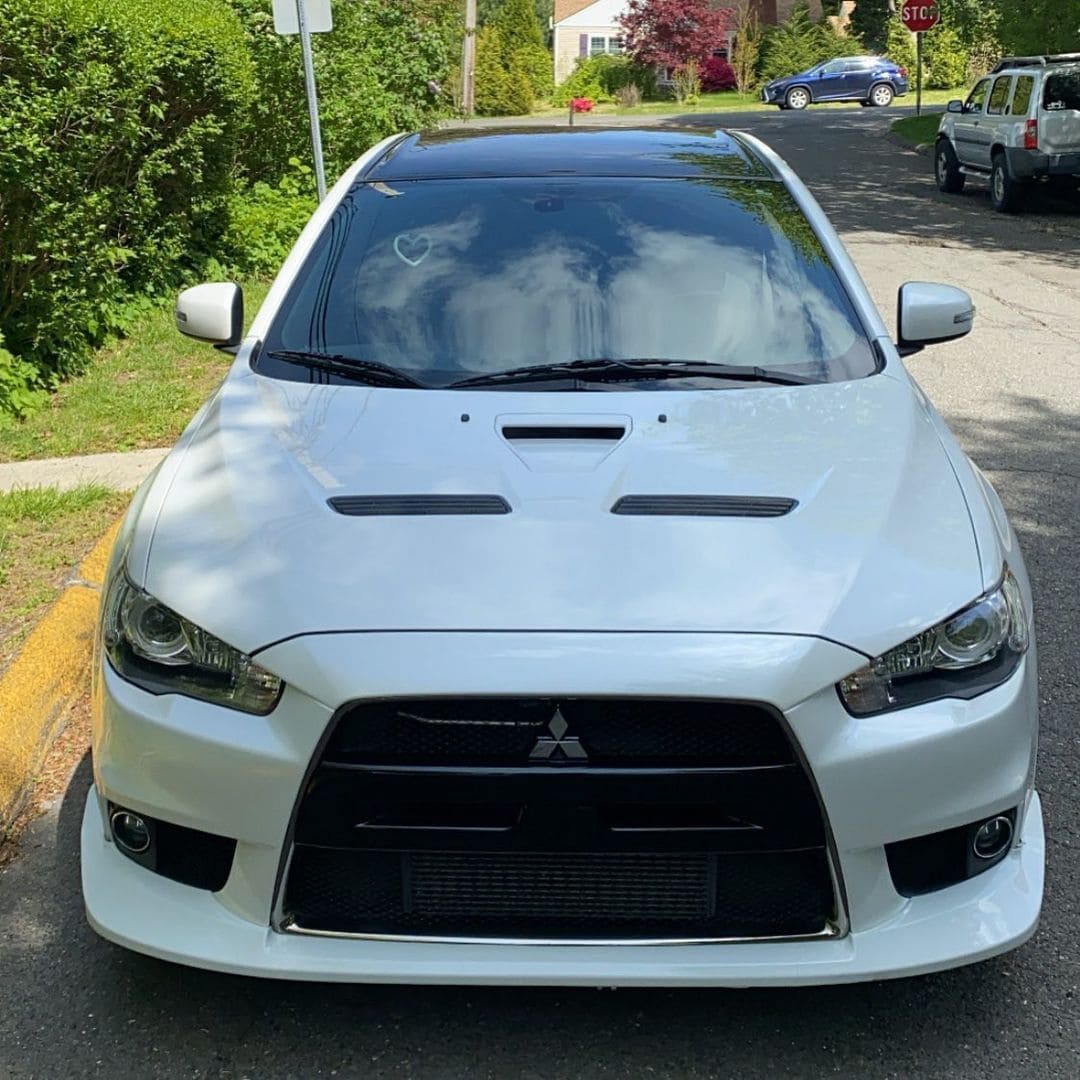 What is your favorite part on your car?
Being the driver is my favorite part.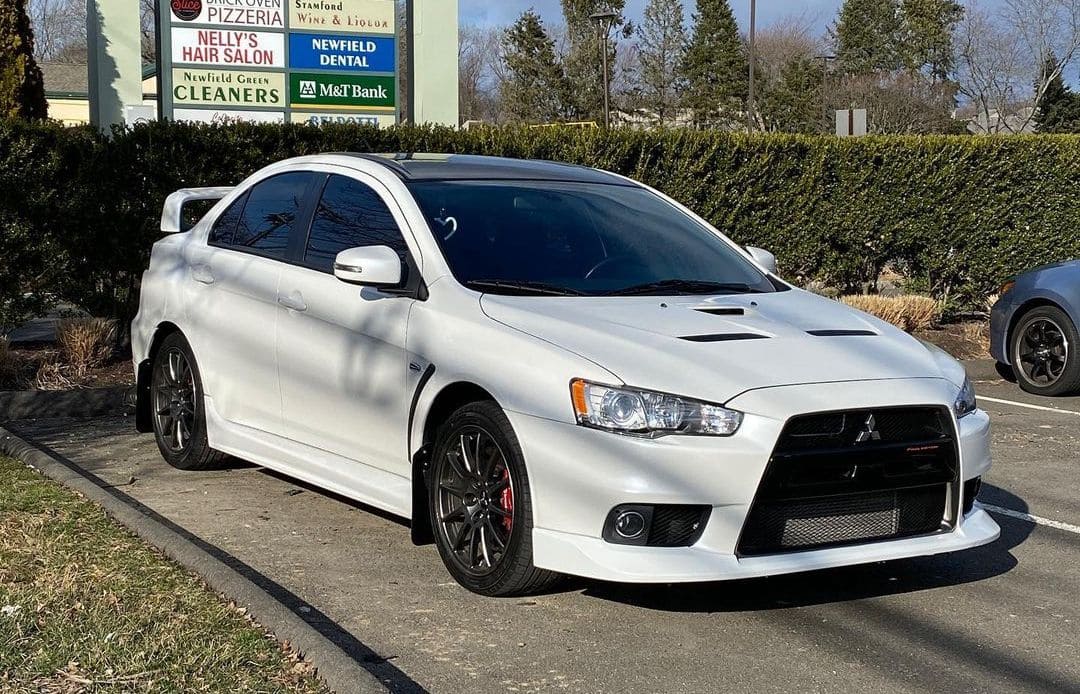 Build Report
AMS Performance Intake System
AMS Front Mount Intercooler Kit
AMS Upper Intercooler Pipe
AMS Widemouth Downpipe
Ams Lower Intercooler Pipe plus TiAL QR Blow Off Valve Grimmspeed 3 Port Boost Control Solenoid
ETS Test Pipe Straight extreme
ETS V3 Extreme Exhaust System
Ray Gramlights 57cr SBC 18×9.5 38offset wrapped in 255/35/18 firehawk indy500
Stock shocks with Eibach lowering springs
Tune by chameleon Tuning in Long Island, NY