Owner: Jason Kenton – Instagram: @stpkenton
2006 Mitsubishi Lancer Evolution IX – Location: Louisville, Kentucky, USA
Photographer: @trey.coleman.photos and @louisvillecarspotter
What is your favorite part on your car?
I don't know if I have a favorite part. I look at the car as a collective piece. I only put stuff that enhances the look over all, and when I look at the car I'm not really staring at anything. I just like looking at it.
Was there any unusual circumstances around how you acquired your car?
I bought my car new in 2006, there was only one Mitsubishi dealer on the island of Oahu and they would not come off the $8000 dealer markup. I actually left the dealer, but my wife told me we could still afford it if I never smoke again(stopped for about 3 months) so I guess this car was the start of me not smoking cigarettes anymore. It's also the dollar figure that I tell everyone when they ask how much to buy it….$40k.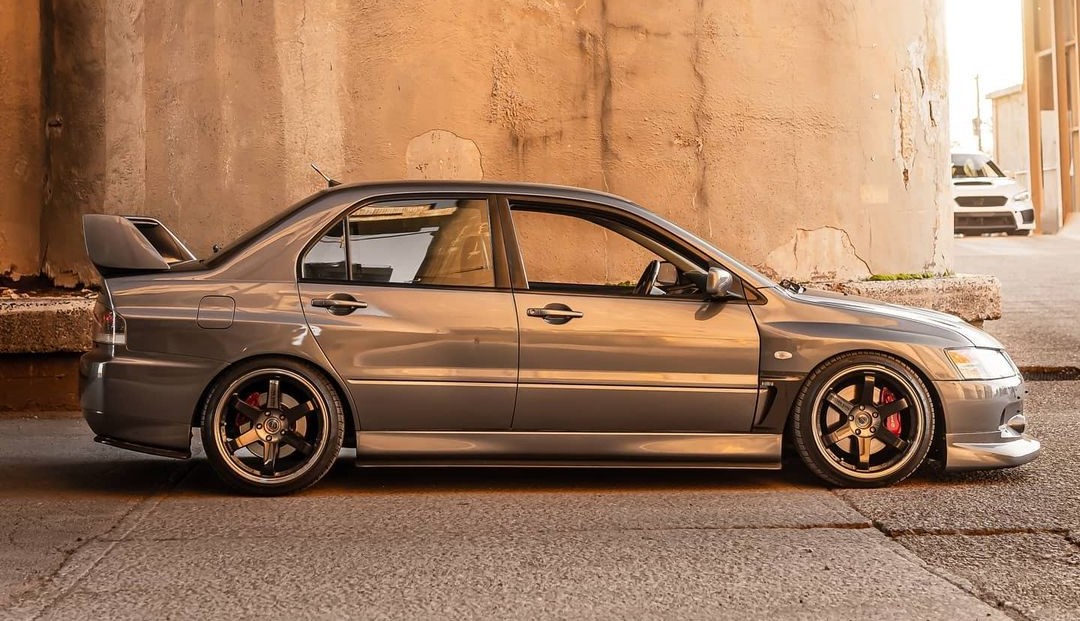 Was there more work on your car than you anticipated? Did you find a bucket of wiring worms, find some secret hidden problems…..
I have had a lot of problems, everyone can tell you if they have a Evo that the stock tires last about 10k miles, the stock brakes not much more after….a lot of the work was done by my self, but I had to rely on others to do the clutch. I found out the expensive way that not just any shop can do a Mitsubishi clutch well. My car has been threw 4 clutches due to failure because they where installed incorrectly. Other than that, the only thing was my constant problems with multipiece wheels. I used to run 18×11 wheels on stock body and would get flat tires a lot until going 18×10.5 1 piece wheels.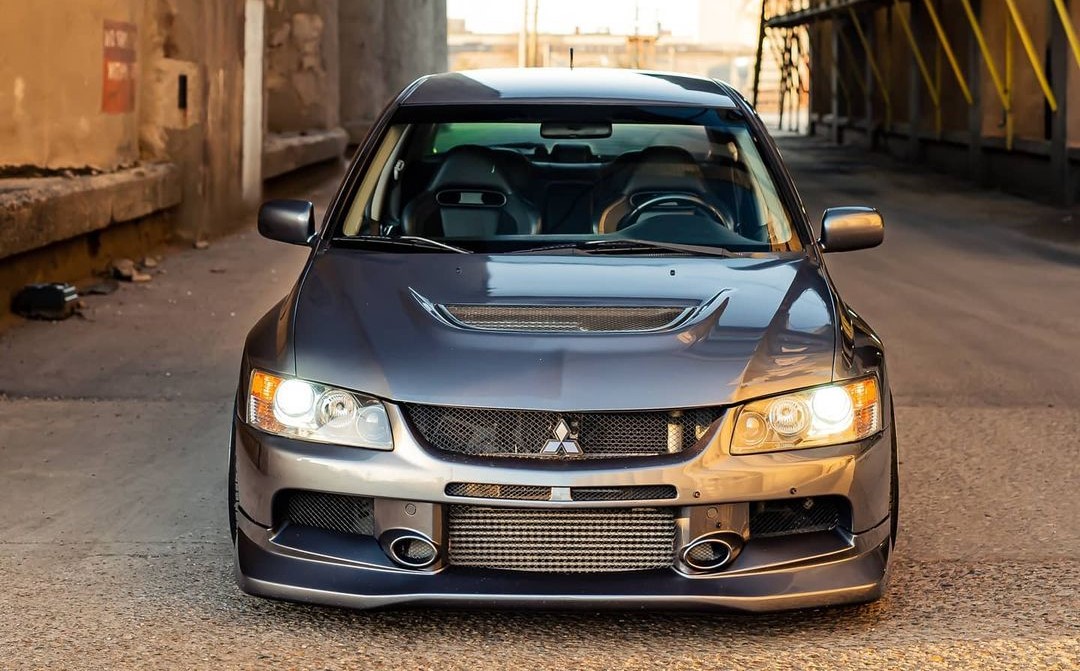 Are there any unique mods on your car? Hyper-rare parts, custom made parts…
Most parts that are on my car are discontinued, but a very unique part is the front emblem is a recalled part made by ARC Japan. I couldn't find titanium valve stems, so I had @yperiontitanium make them for me. The varis titanium emblems on the fenders where custom made. The titanium intake is a prototype part off @rktitanium show car.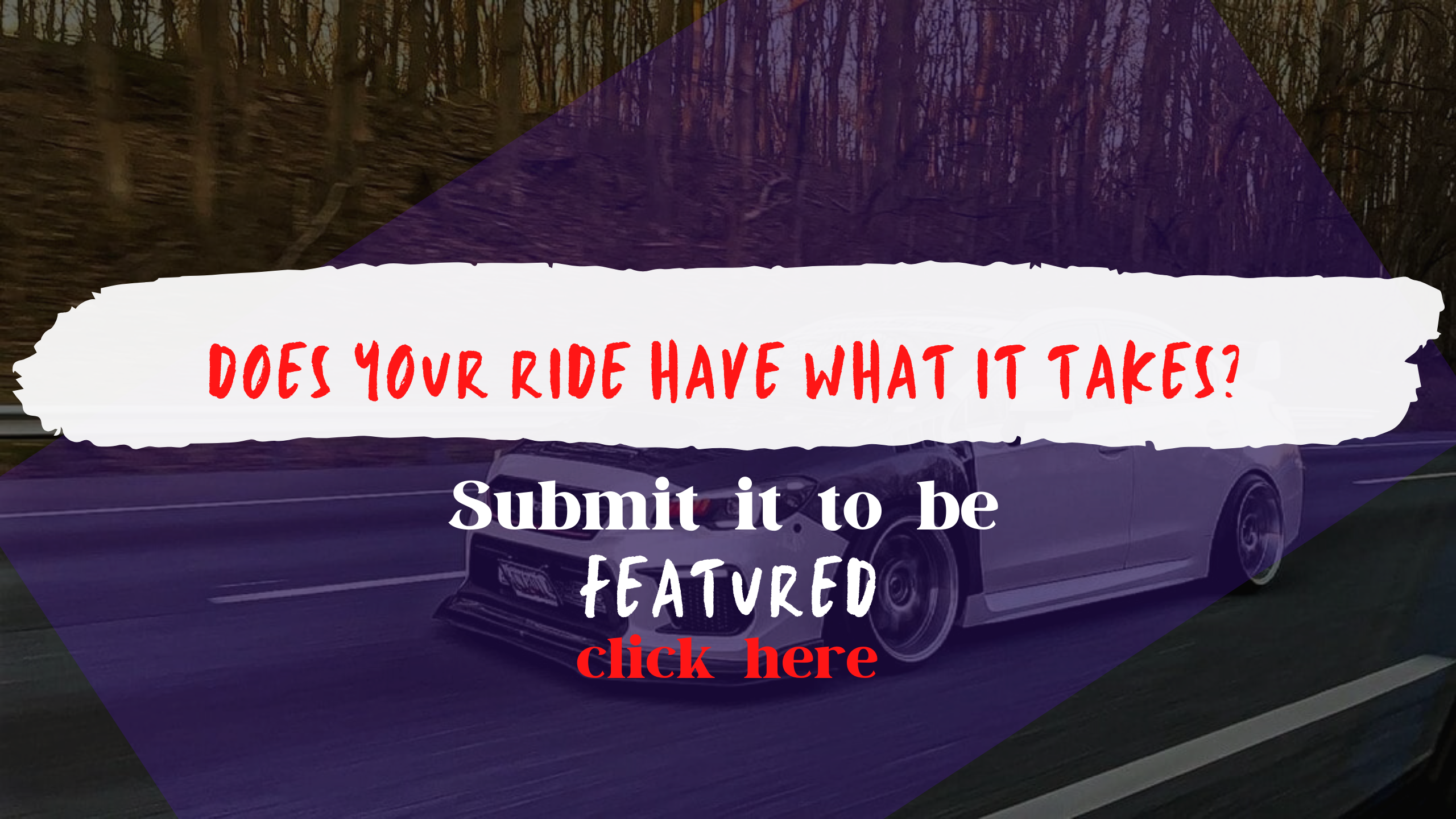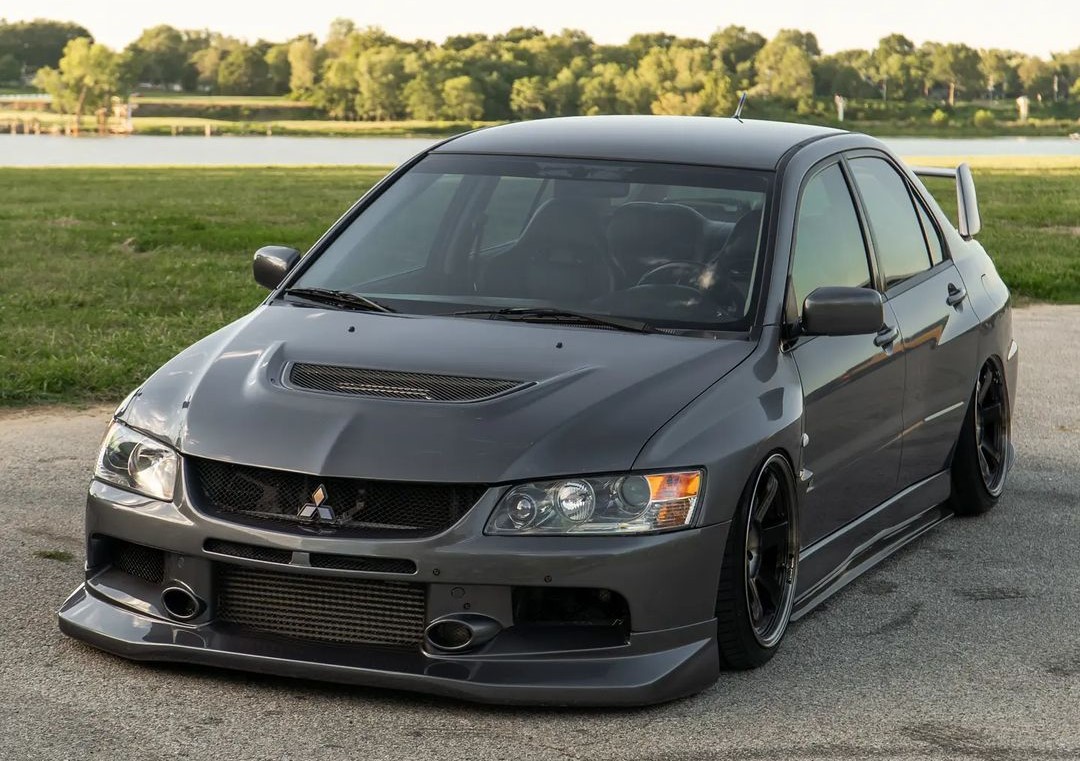 What is the biggest problem you ran into on your build?
The biggest problem was the constant failure of clutches. One time I was driving on H1 on Oahu Hawaii and it failed in 5th gear right after a clutch change. Another time it failed in the morning right before work. Also when I had real big wheels they would leave me on the side of the road as well with broken bolts, or blown silicone. Took many years to figure out the wheels should be welded together.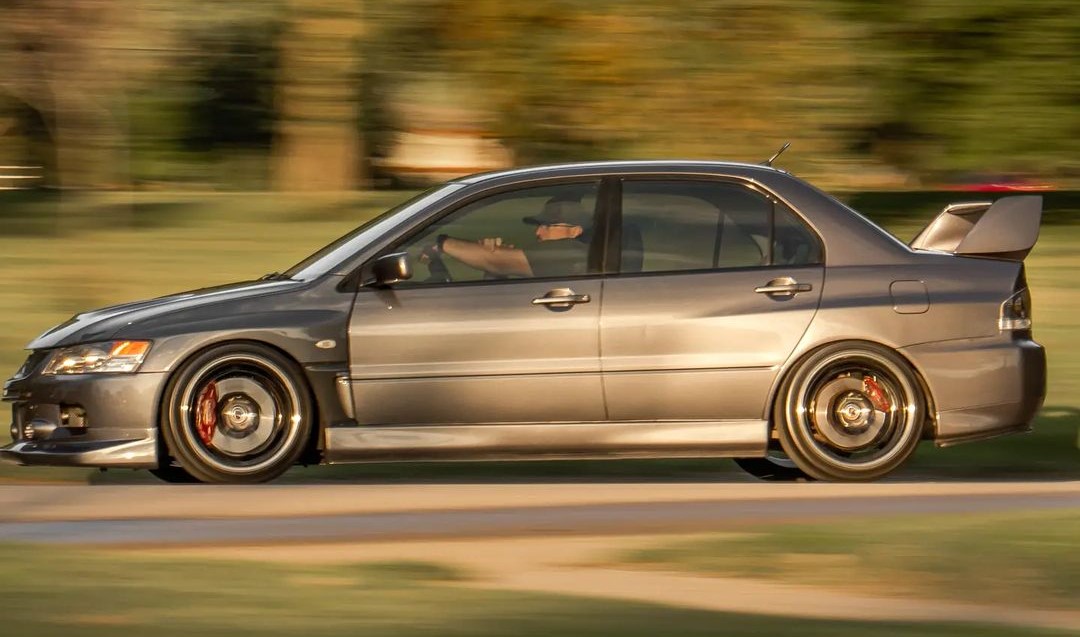 If you had to do it again, would you build the same car?
Absolutely, probably would have been built very similar as well. I'm pretty sure I will never sell the car.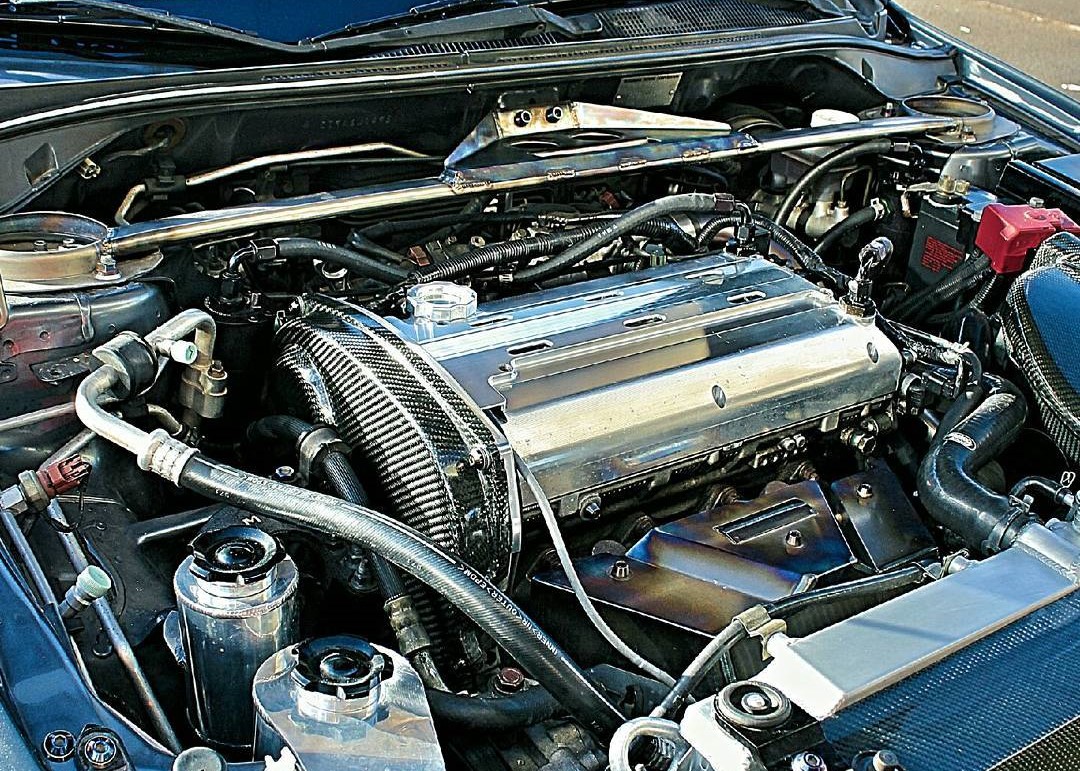 Are you apart of a club or crew with your car?
Used to be apart of Evo club Hawaii and wrong fitment crew, but both are pretty inactive these days.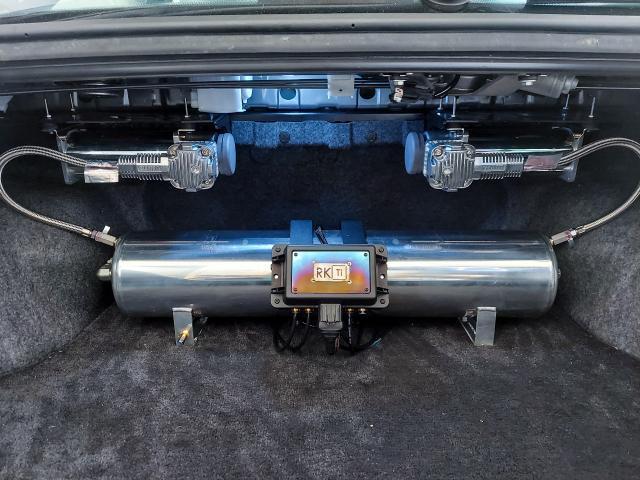 Is there any part/mod on your car you had to do a few times, or installed and then removed?
Definitely the clutches. Started stock, failed in stop and go traffic, then went spec stage 2+, failed….then went act with monoloc and a clutch fork stop…failed after 2000miles. Then I finally got a experienced guy to change with a competition stage 2 clutch and stock flywheel. Been running strong for over 30k miles. Probably over $5k in clutches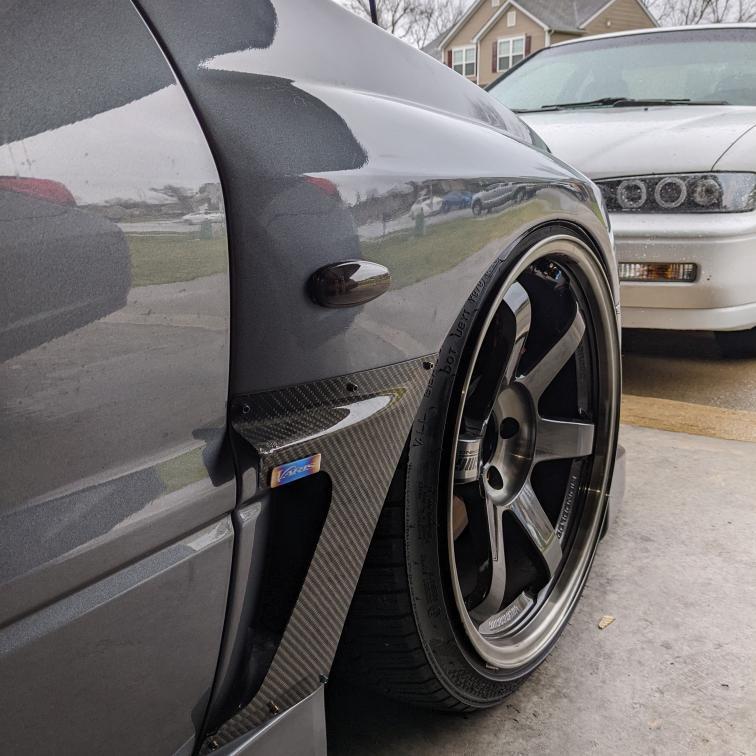 Would you consider your car done in its current form? Or do you have a list of "to dos" still left?
Car is pretty much done, there are little things I want to do, like change the seats to bride vorga seats and refinish the brembos and install some titanium bleader screws…..I'm sure I will end up buying titanium bolts here or there from time to time too. Might put my old wheels on the car as well. 18×11 3pc converted volk racing GT-P.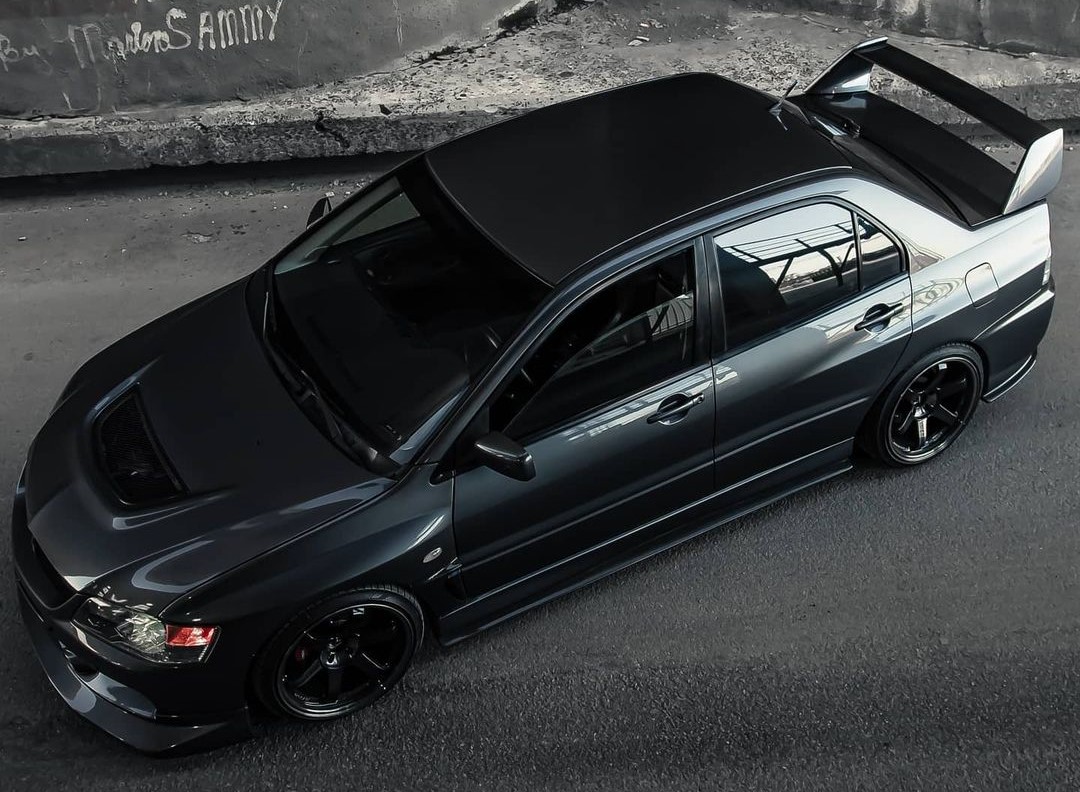 What's the best memory you had in your car?
Used to go to meets in Hawaii that were huge. Started out just evo's but grew to include other cars as well as long as they where nice. We had a cruising route threw the island around midnight that we would just drive for like an hour. Windows down and just cruising. I really enjoyed and looked forward to those days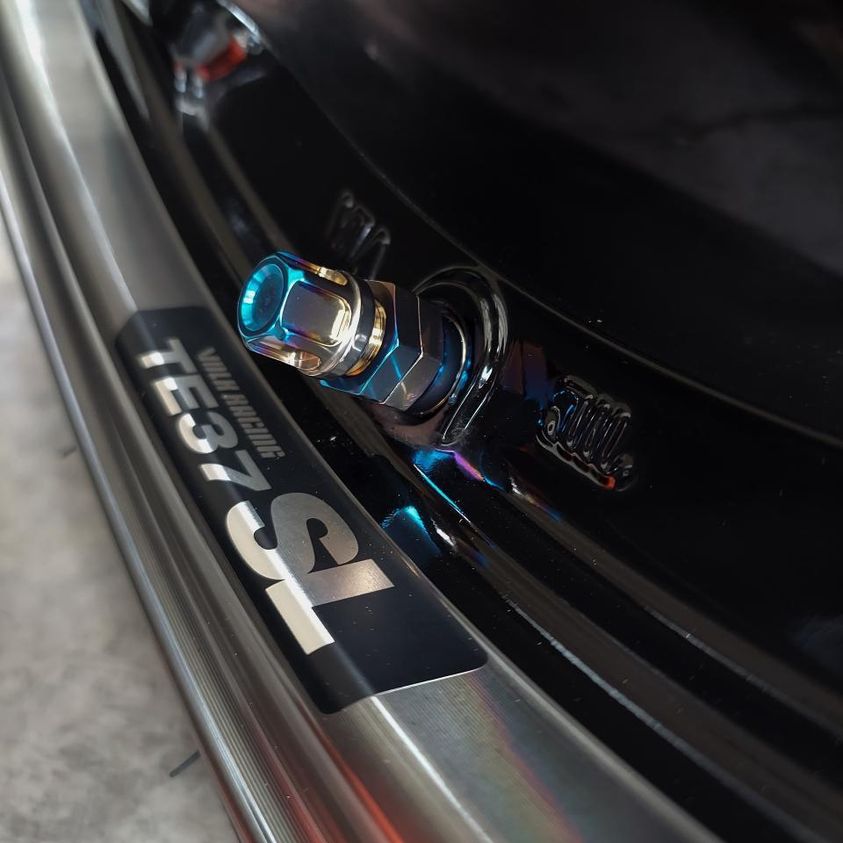 Build Report
Engine: ETS Evo 9 titanium intercooler piping kit with 3″ intercooler. Rk titanium intake with stock air box and eBay carbon fiber top. eBay carbon fiber radiator shroud. Samco radiator hoses, koyo stock location radiator, monster sport titanium heat shield. Front line fabrication valve cover with coil pack cover, cam covers, oil dip stick. Rk titanium sensor heat shield, radium dual catch can setup, Cusco titanium tower bar, STM radiator stays, radiator over flow tank, ACD fluid tank, and power steering reservoir. yperion titanium power steering cap, clear cam cover. Works drop in filter, intermediate pipe and axle back exhail exhaust for JDM bumper. Various titanium hardware from a lot of locations.
Suspension: airlift 3p dual compressor setup with buzz chop shop manifold mount and gridiron compressor mounts. 18×10.5+22 volk racing TE-37SL with 255/35 nankang ns-25 tires. yperion titanium hubcentric rings, valve stems, hub nuts, locking lugs and TWM performance lug nuts. 10mm project kics bolt on hubcentric spacers on the front. I also have 18×11+37 3pc converted volk racing gt-p with 255/35 nankang ns-25 tires for show
Outside/body: voltex Evo 9 wagon front lip, ARC titanium front emblem. Titanium rear emblem, varis front fenders with carbon vent covers and titanium hardware and titanium emblem by WC lathe works, custom ordered 1×1 carbon weave side sills and rear garnish by rexspeed, JDM Evo 9 rear bumper. Mazterpiece automotive titanium antenna,
Interior: works grab shift knob. Redline steering wheel wrap, shift boot and brake boots, rexspeed dry carbon dash garnish, rk titanium emblem, and gauge cluster garnish.