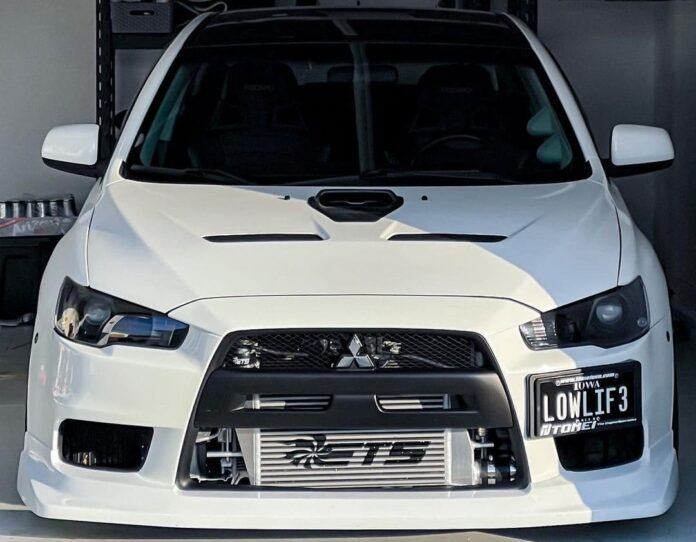 Owner: Michael Nelson – Instagram: @evoxmike
2014 Mitsubishi Evolution – Location: Des Moines, Iowa
"Built not bought"
Was there any unusual circumstances around how you acquired your car?
Nothing too unusual. I actually found the car online for sale in Arizona and booked my flight that night and flew out the next morning to purchase it. Then drove 23 hours back home in two days.

Was there more work on your car than you anticipated? Did you find a bucket of wiring worms, find some secret hidden problems…..
From the for sale ad the car seemed bone stock but when I got it home and lifted up on the hoist, I found it had a ets cat back and ams down pipe!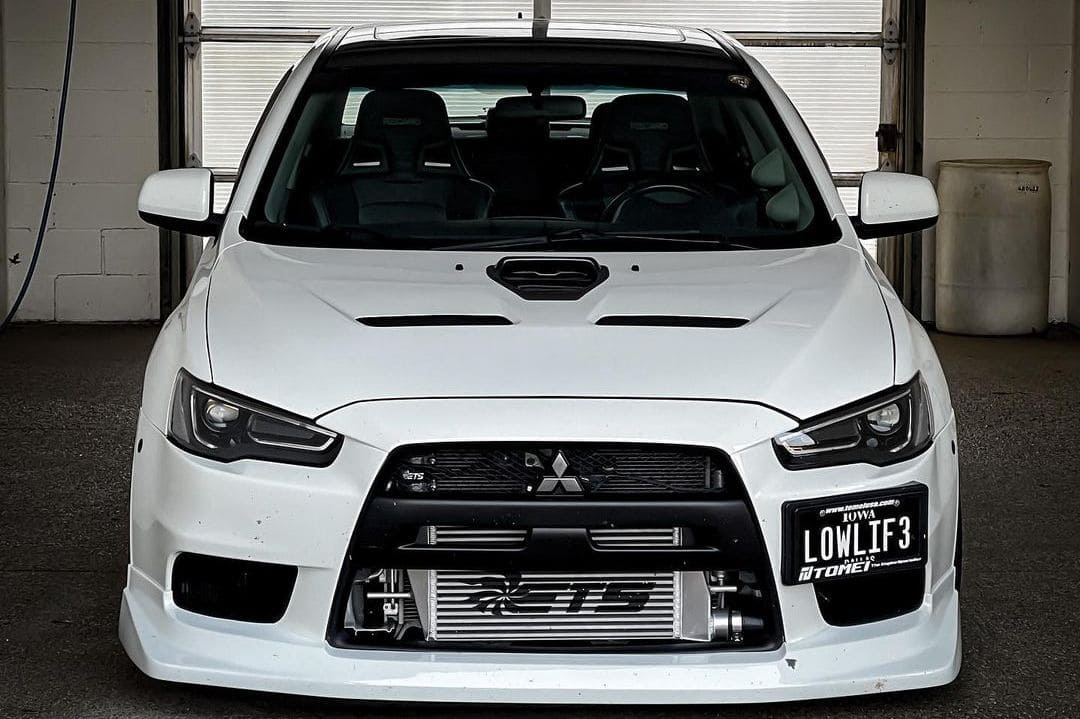 Are there any unique mods on your car? Hyper-rare parts, custom made parts…
I'd say the most unique part on my car would be the sidewinder kit. Most people seem to stick with stock placement or top mount turbo kits on the X.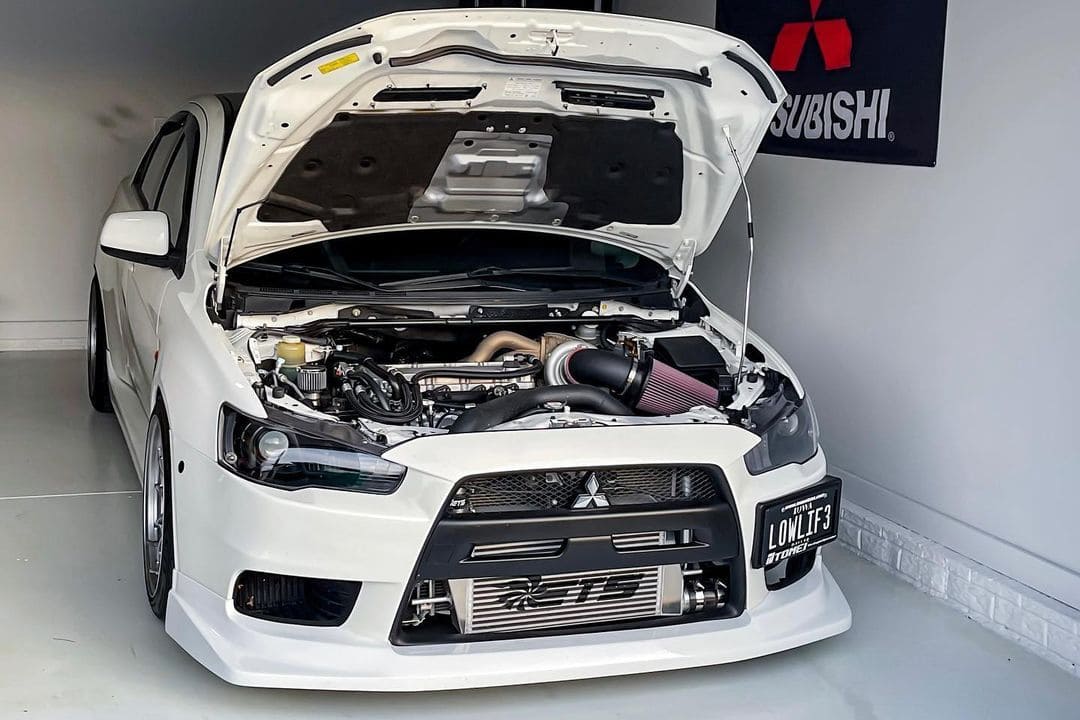 Would you consider your car done in its current form? Or do you have a list of "to dos" still left?
I don't think the car will ever be done lol. I get bored often and like to change things up.
What is the biggest problem you ran into on your build?
Blowing the stock clutch after a week of owning it and having it sit for a month until I had the money to fix it.
If you had to do it again, would you build the same car?
If I did it all over again I probably would have built a evo 9 which is on my dream car list.
Are you apart of a club or crew with your car?
No clubs just a few friends local that have evo x's as well!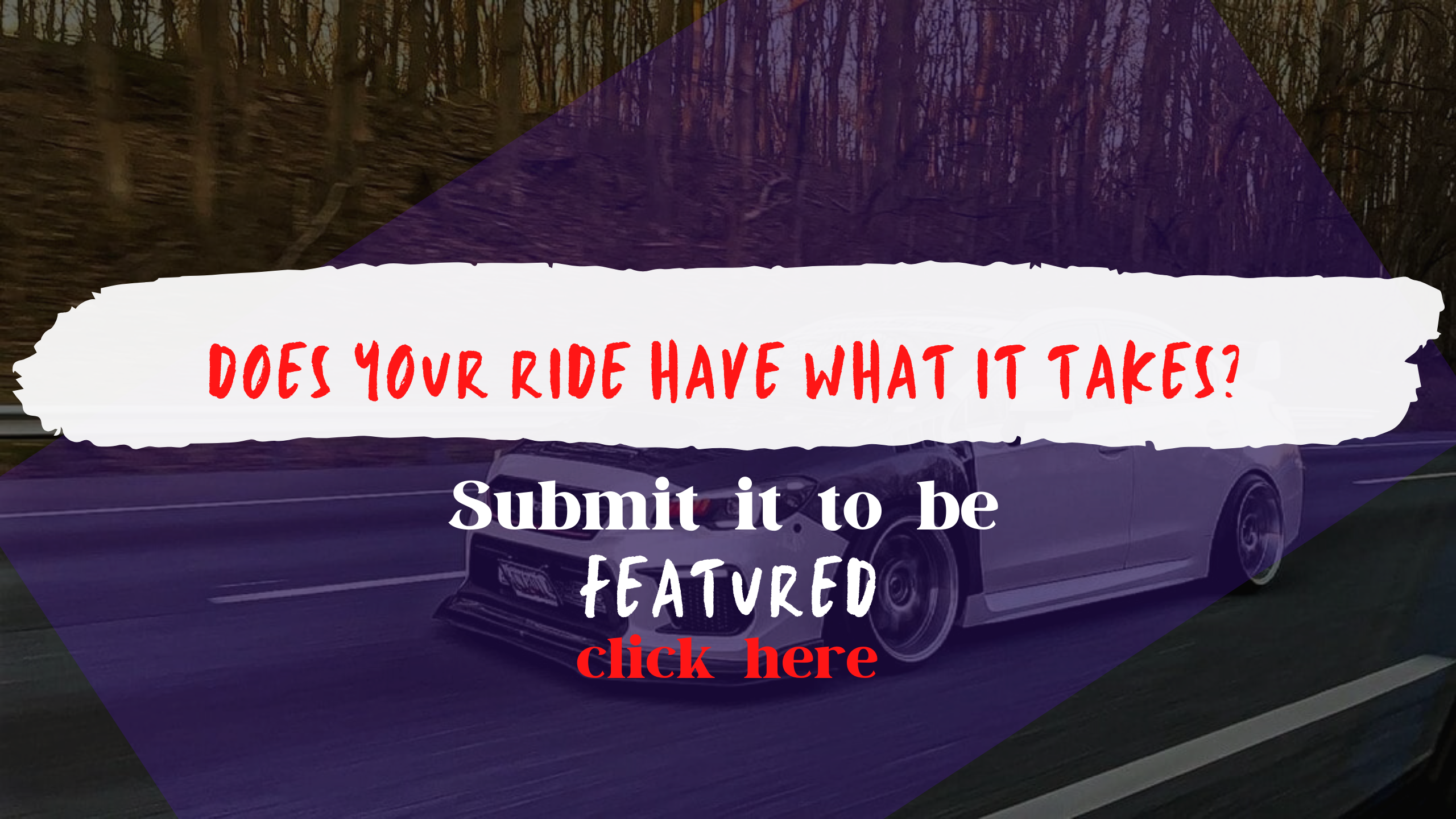 Is there any part/mod on your car you had to do a few times, or installed and then removed?
I'm on my second turbo setup. Went racing and got beat on by a few v8's, so knew I needed more power after that lol.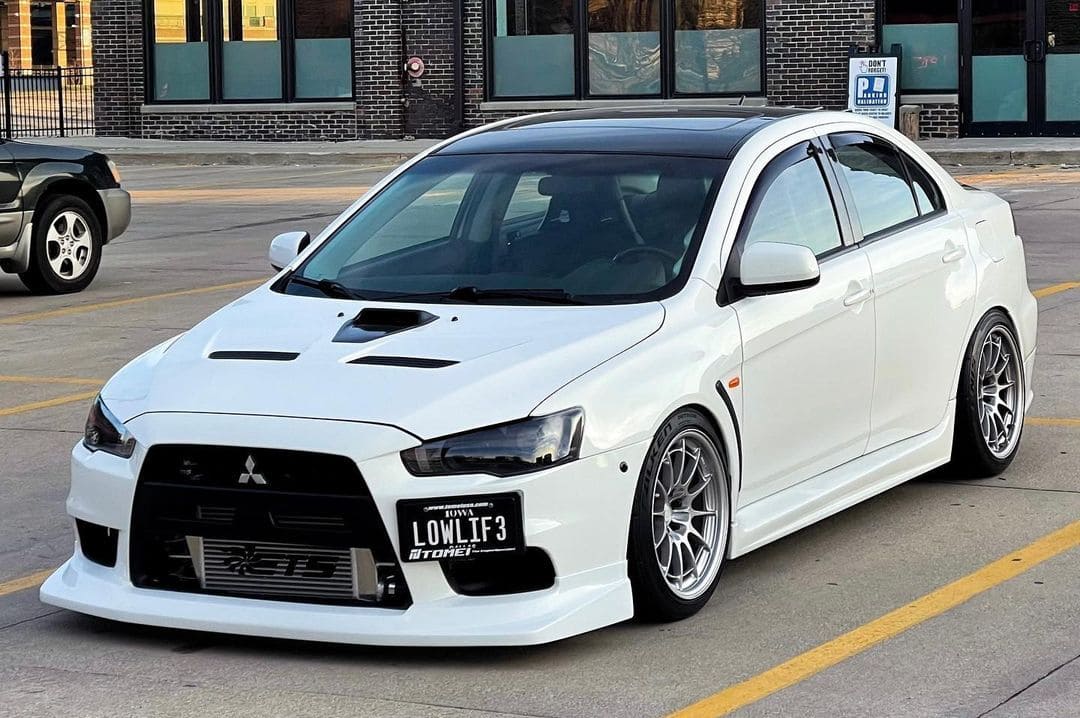 What is your favorite part on your car?
The heated recaro seats.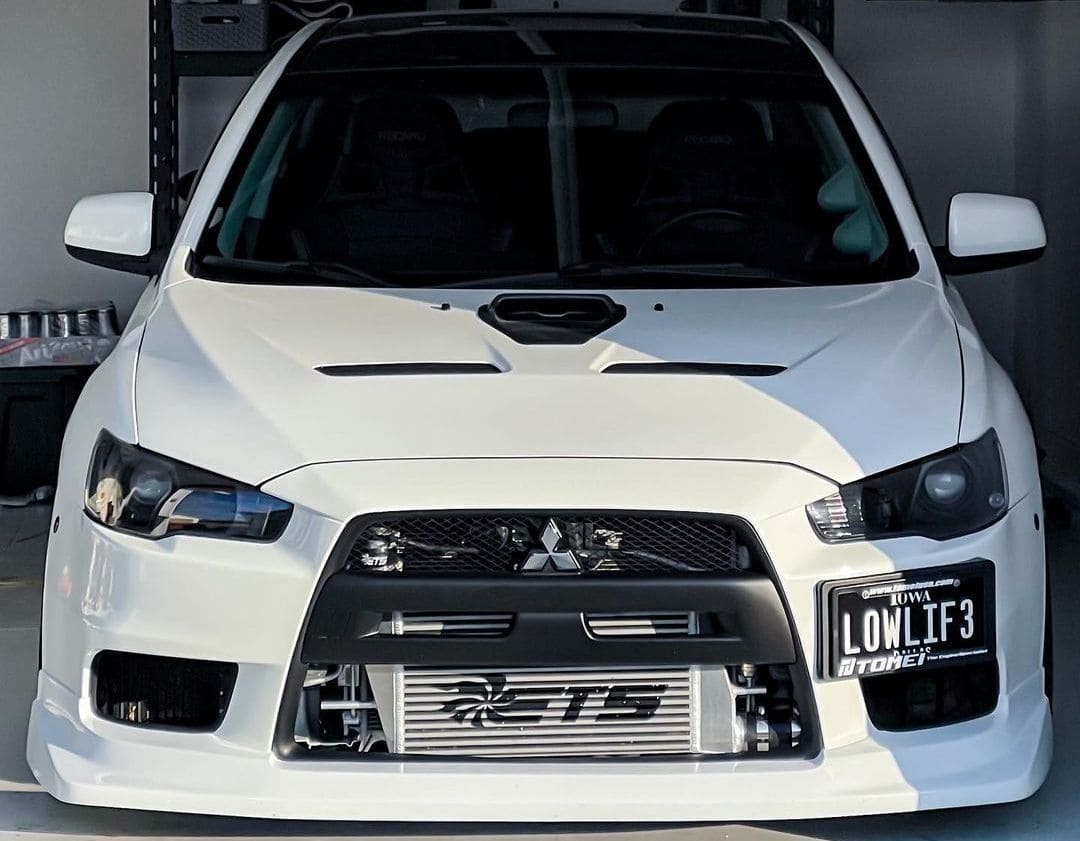 What's the best memory you had in your car?
The drive home from Arizona through the Colorado mountains.
Build Report
Odessey fab sidewinder turbo kit
6266 precision turbo
Fic1650 injectors
Radium fuel rail
Fuel lab fpr
Map catch can
Ets fmic
Ets test pipe
Tomei titanium exhaust
Tial q bov
E85 tune
Fortune auto 500 coilovers
Enkei nt03m 18×10.5 +15
Falken 615k azenis 275/35r18
Jdm amber side markers
Jdm fog light deletes
Varis tail lights
Varis b pillar cf trim
Rexpeed cf hood scoop
Voltex front lip
Cf vortex generator
Aem gauges
Rexpeed a pillar gauge holder