Owner: Tim Welch – Instagram: @projektrbbt
2008 Volkswagen Golf Rabbit – Location: Carson, California, USA
Regression to the Mean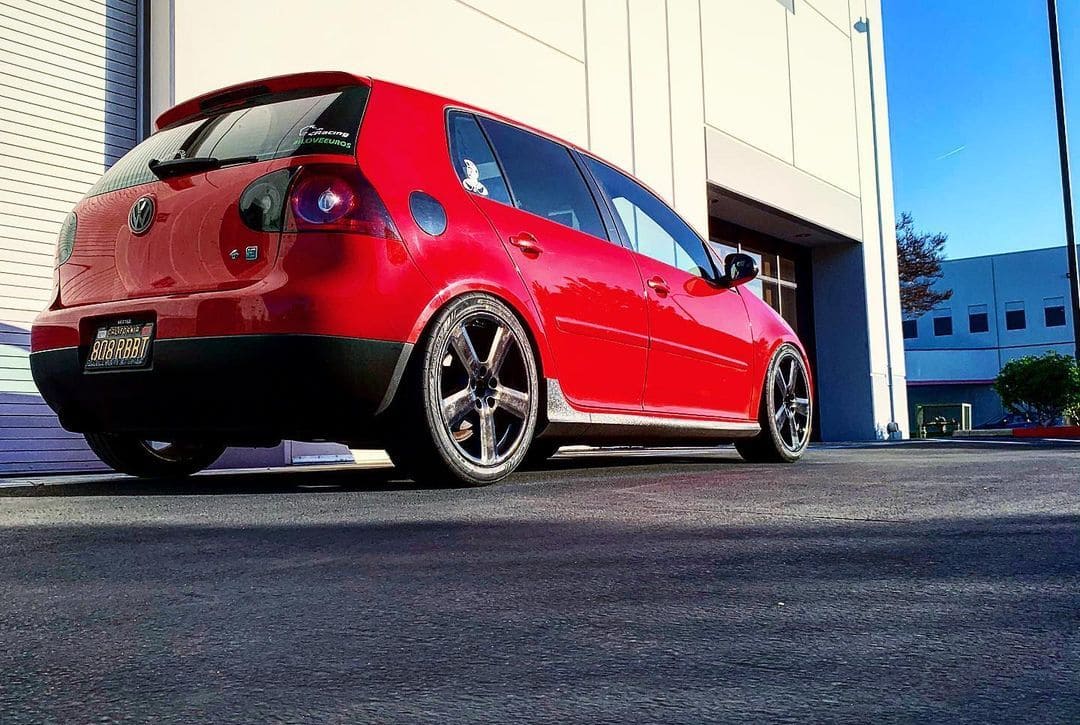 Was there any unusual circumstances around how you acquired your car?
I bought the car from my Brother-in-law after someone broke into it and stole stuff out of it. Also we believe the car was stolen or broken into and they started stripping it for parts. The headrest, cup holder and few others things missing and the one of the seats in the back had a cut seatbelt. But even with all those bad juju it's been such a great for me.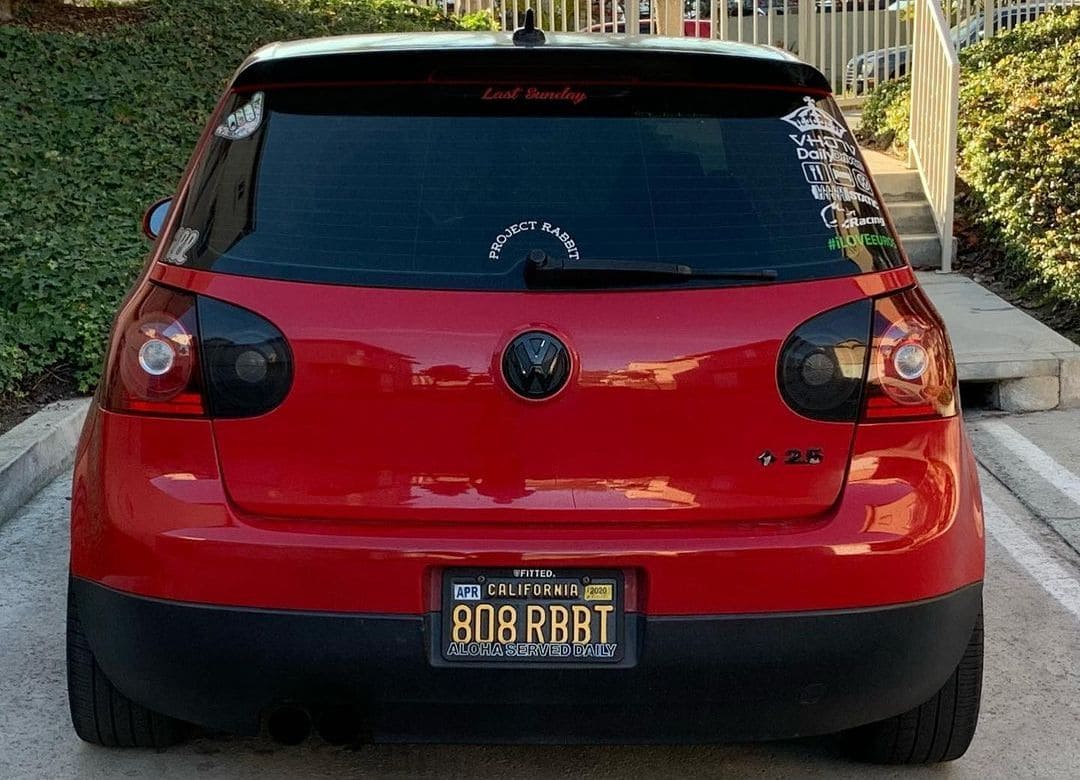 Was there more work on your car than you anticipated? Did you find a bucket of wiring worms, find some secret hidden problems…..
Not really I think for the most part I was the only that added modifications on it. It was bone stock.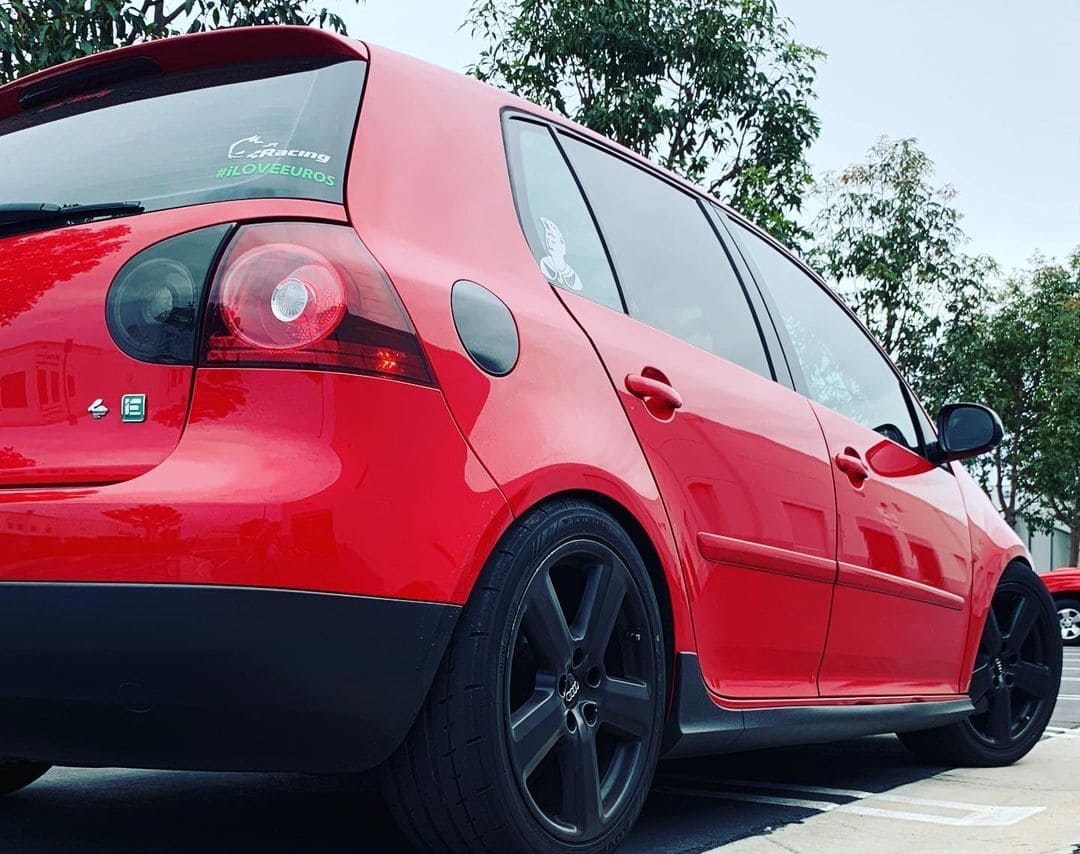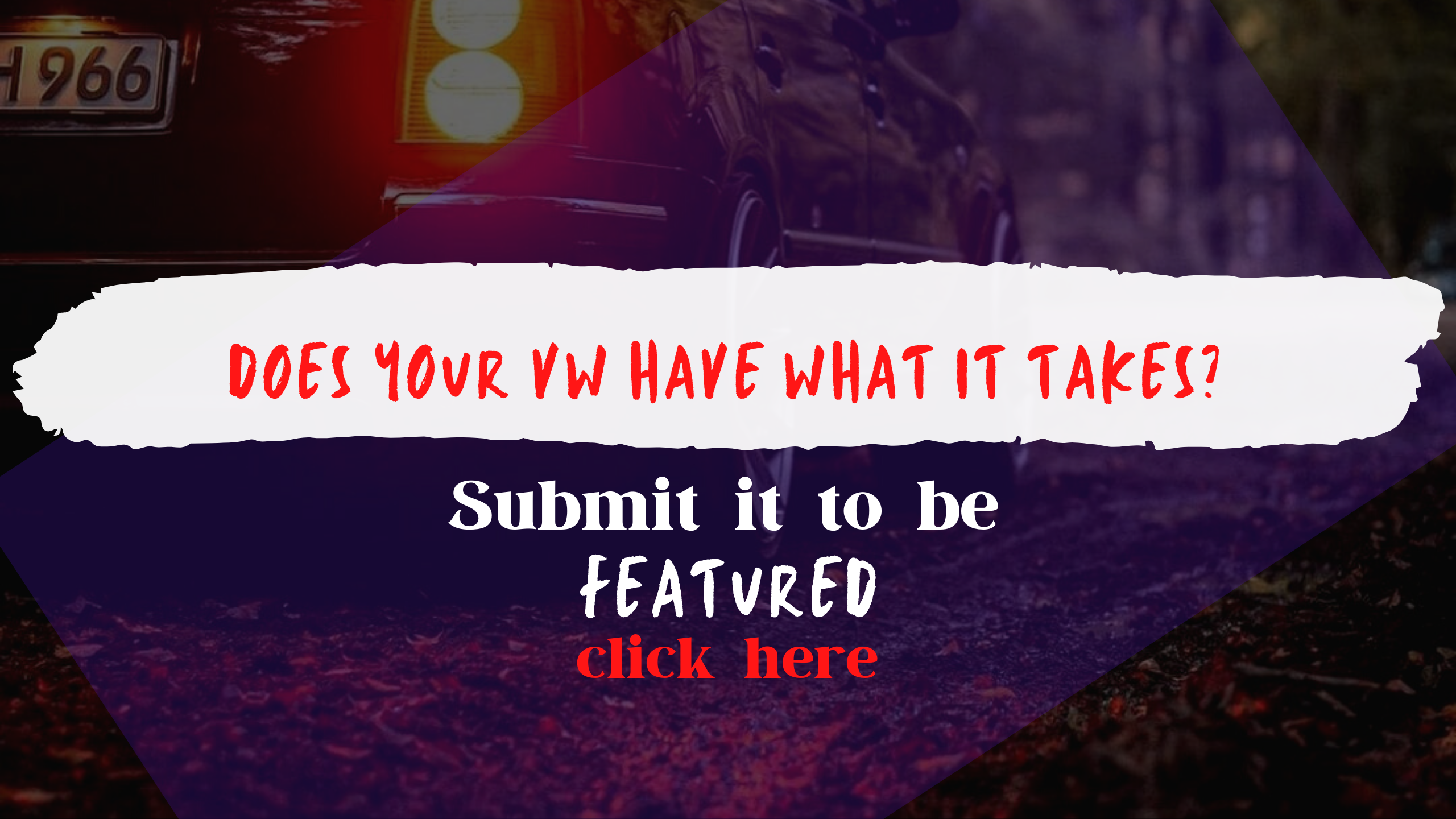 Are there any unique mods on your car? Hyper-rare parts, custom made parts…
It has oem euro taillights with side leds . Custom leather wrapped euro GT Golf flat bottom steering wheel no buttons. Custom wing extension. My favorite is my custom cutout.
Would you consider your car done in its current form? Or do you have a list of "to dos" still left?
My car isn't done there are a few projects in the works for it.
Paint and install euro rear bumper by Oettinger quad pipe exit.
Adjust exhaust to fit new bumper and add another pipe.
Custom LED taillights.
Custom leather front seat or race seats
Swap Auto trans out for 6 speed 02Q trans
Porsche Big brake kit
Wrap the car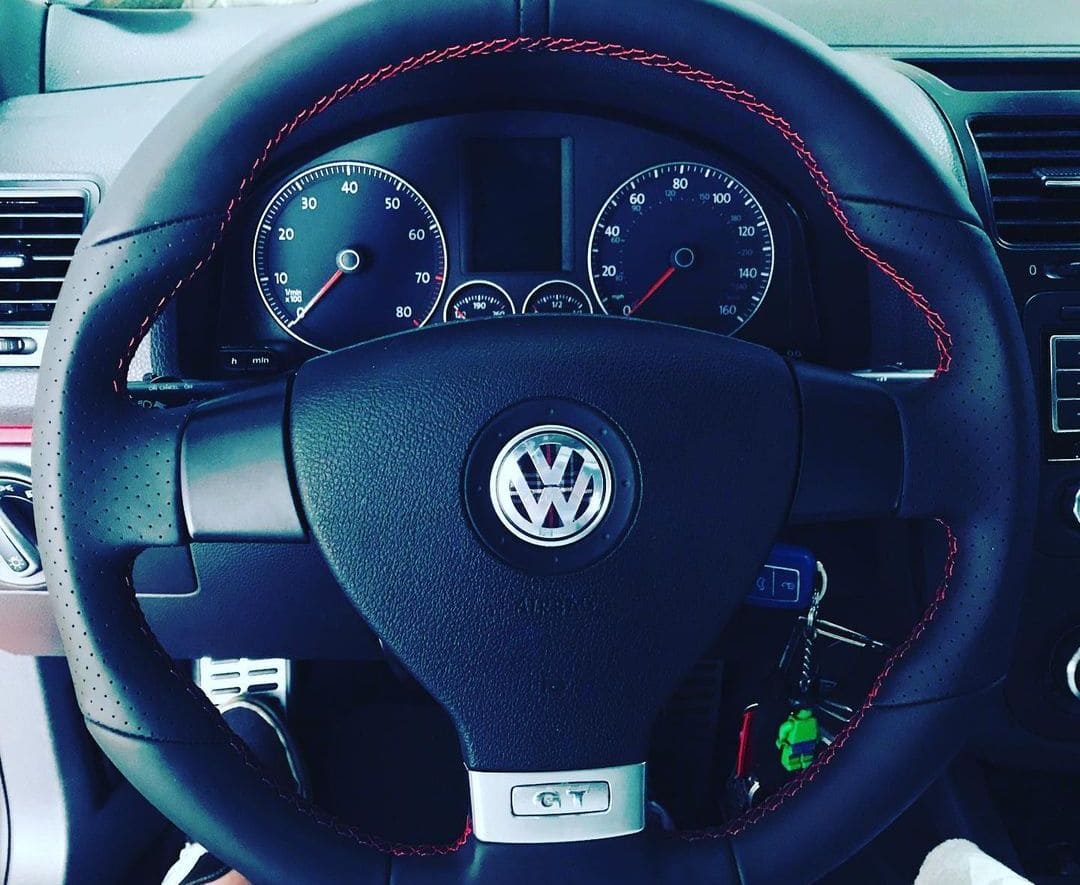 What is the biggest problem you ran into on your build?
It's getting old and has tons of original parts.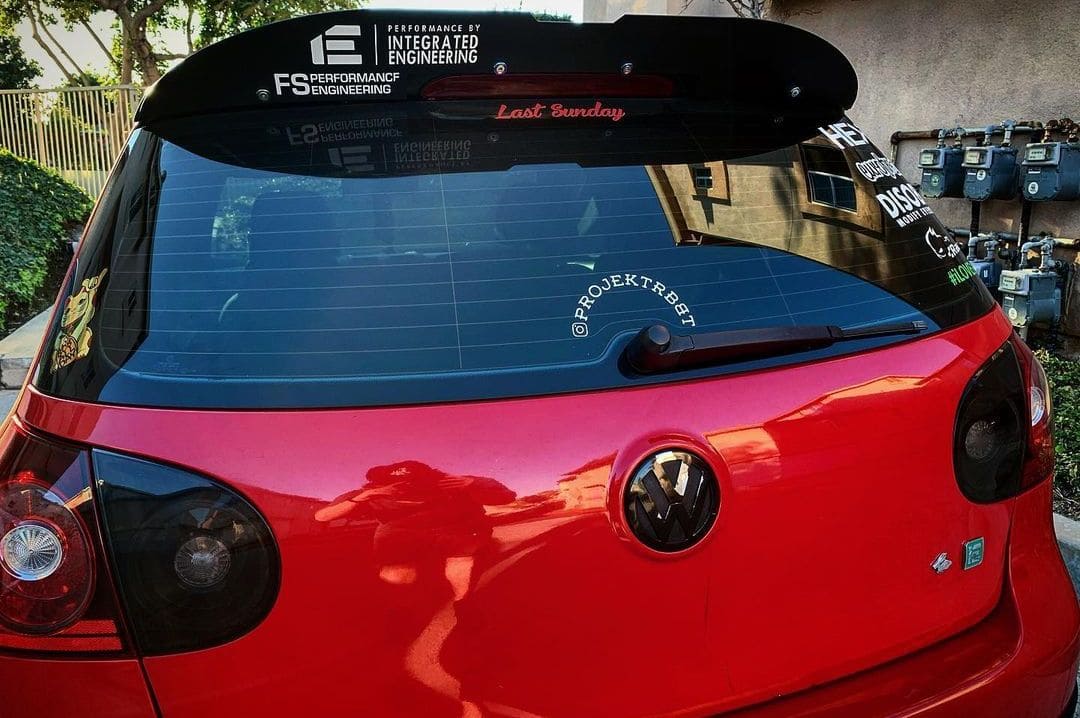 Are you apart of a club or crew with your car?
Im apart of @Last_Sunday we are a euro car club that love to drive spirited and carving the canyons around Los Angeles and San Diego. My car is built to run around curves in the canyons like an angry rabbit.
Is there any part/mod on your car you had to do a few times, or installed and then removed?
My Coilovers are the second set. I bought from one company and the rear springs bent twice. Went to a new company and had to adjust those a few times too to get the car dialed in.
What is your favorite part on your car?
My 60mm cutout and the way it makes my 2.5L engine sounds.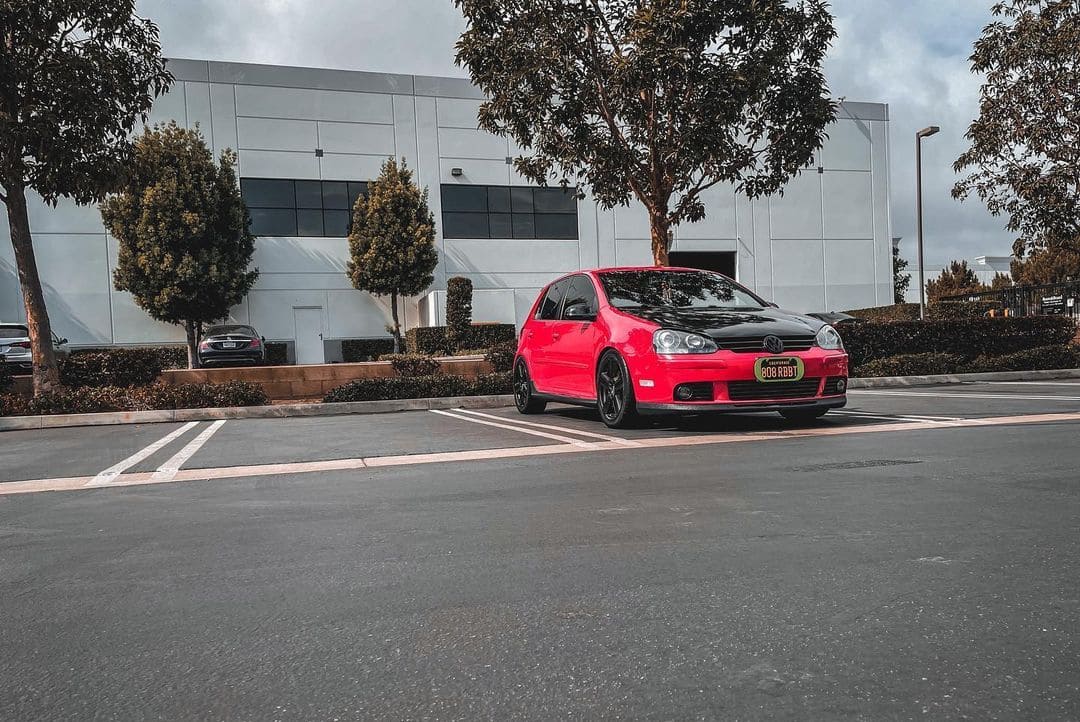 What's the best memory you had in your car?
Driving my kids around and how much they love driving in daddy's car

Build Report
Tune:
IE Stage 2 Engine Tune
IE Stage 2 Trans Tune
Exterior:
GTI Style Projection Headlight
Euro Style Lower Grills and Projection Foglight
Crystal Side Makers
Black Out VW Emblems
Wrapped Roof, Hood, Fenders
Line-x Votex Front lip
Raceland Coilovers
18″ Audi 5 Black Semi-Gloss
312mm GTI Front Brakes
Sequential Mirror Blinker
VW Wing Extender
Magnaflow Catback Exhaust
60mm Cutout Exhaust
IE Aluminum Intake Manifold and Cold Air Intake Kit
R8 Red Coils/NGK Plugs
Line-x Side Skits
Interior:
ABT Aluminum Pedal
BFI DSG Shifter
Rmt300 BT Radio and 10″ Pioneer Sub
Low-Profile Bass knob
Anthracite Headliner and Pillars
VW GT Flat Bottom Steering Wheel
Low-Profile Cut-off Exhaust Switch
GTI Plaid rear seat