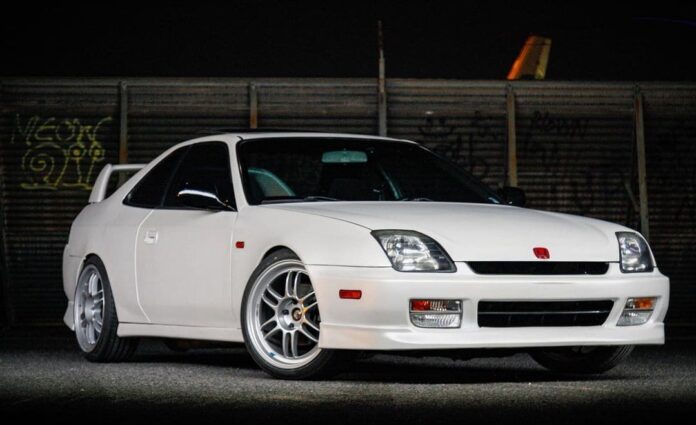 Owner: Tyler Cole – Instagram: @5th_gen_fatty
1999 Honda Prelude – Location: Honolulu, Hawaii
Photographer: @miketengaphotography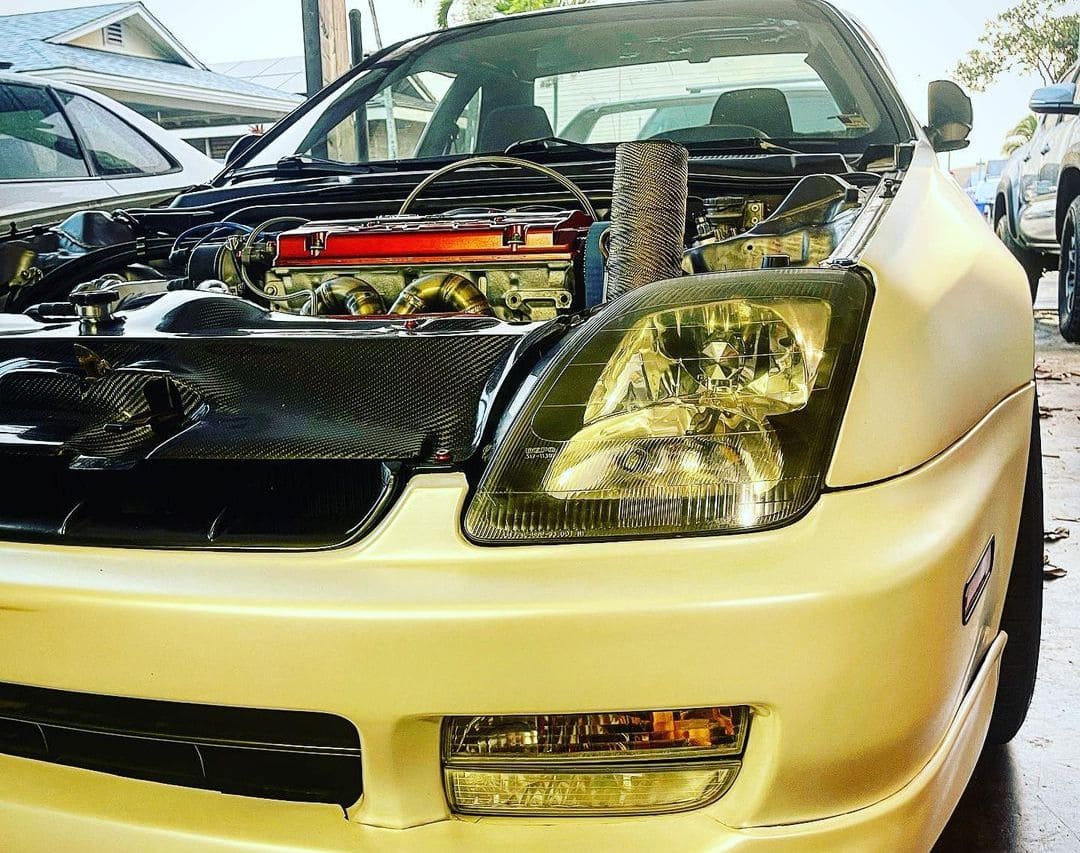 Was there any unusual circumstances around how you acquired your car?
I had posted to a group page looking for a 5th gen Prelude and come to find out, a very close friend had this one stored away in his garage, attempting to rebuild it. It was in rough shape and he was leaving island soon so I scooped it up for $500usd.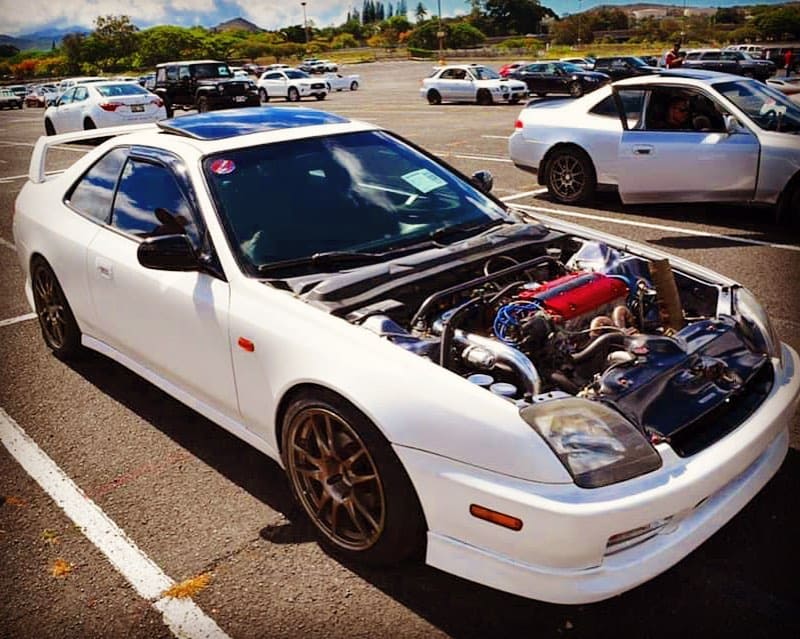 Was there more work on your car than you anticipated? Did you find a bucket of wiring worms, find some secret hidden problems…..
As with any project, I sort of knew this was going to be a huge undertaking, but the wiring was definitely a nightmare. At one point, someone had tried to wire in an alarm system and you could push the AC button and the passenger window would roll down.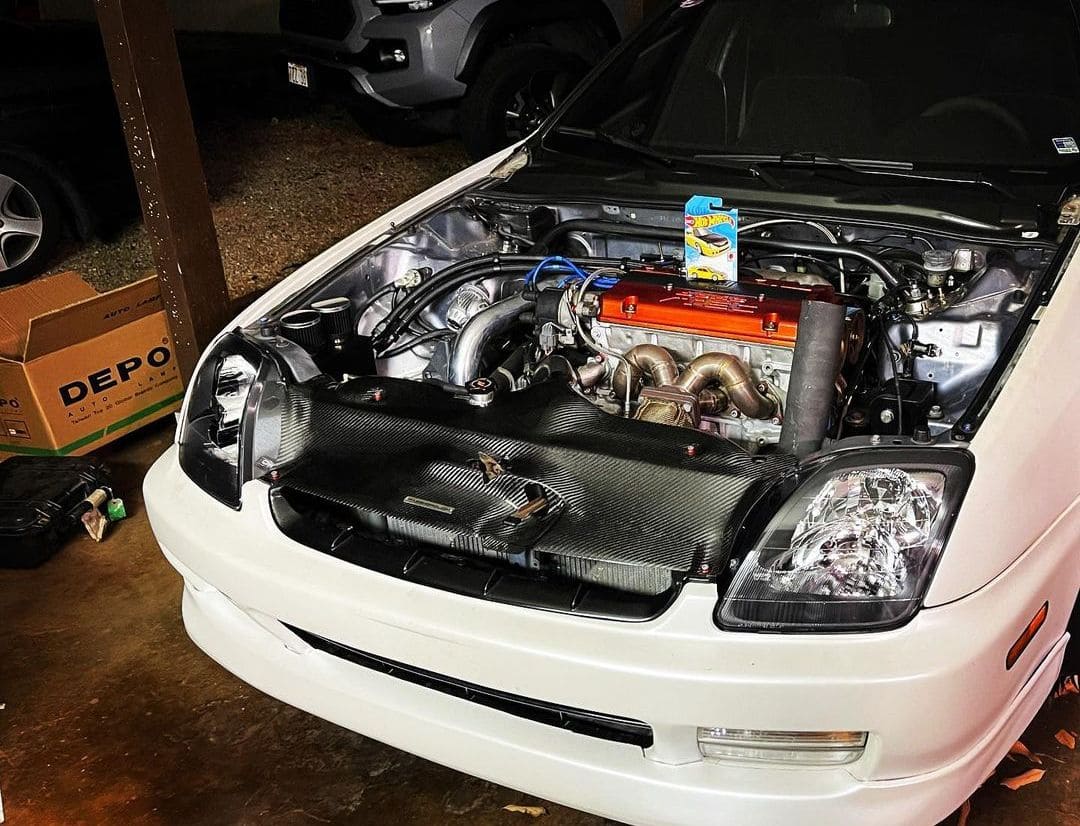 Are there any unique mods on your car? Hyper-rare parts, custom made parts…
There's a few rare parts on the car now, with more on the way. To name a few, the EuroR swap with matching T2W4 LSD transmission, 17×9 Kosei Direzza's, automatic headlights, JDM power folding side mirrors, SiR interior fold down mirrors, custom built turbo manifold built by Blake Barr @850fab, and Password:JDM Dry carbon cooling plate.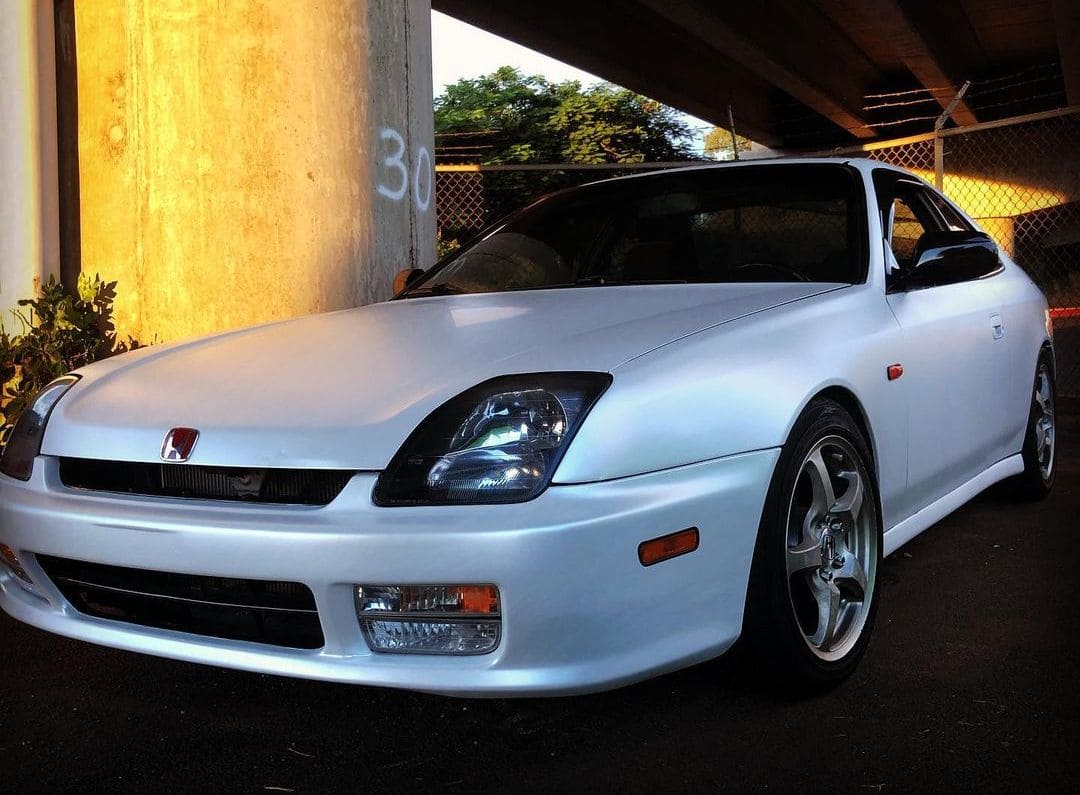 Would you consider your car done in its current form? Or do you have a list of "to dos" still left?
There's still a short list of ToDo's. No project is ever "finished" per say. My focus will turn toward interior restoration soon and I'm hoping to get my hands on a full SiR red interior.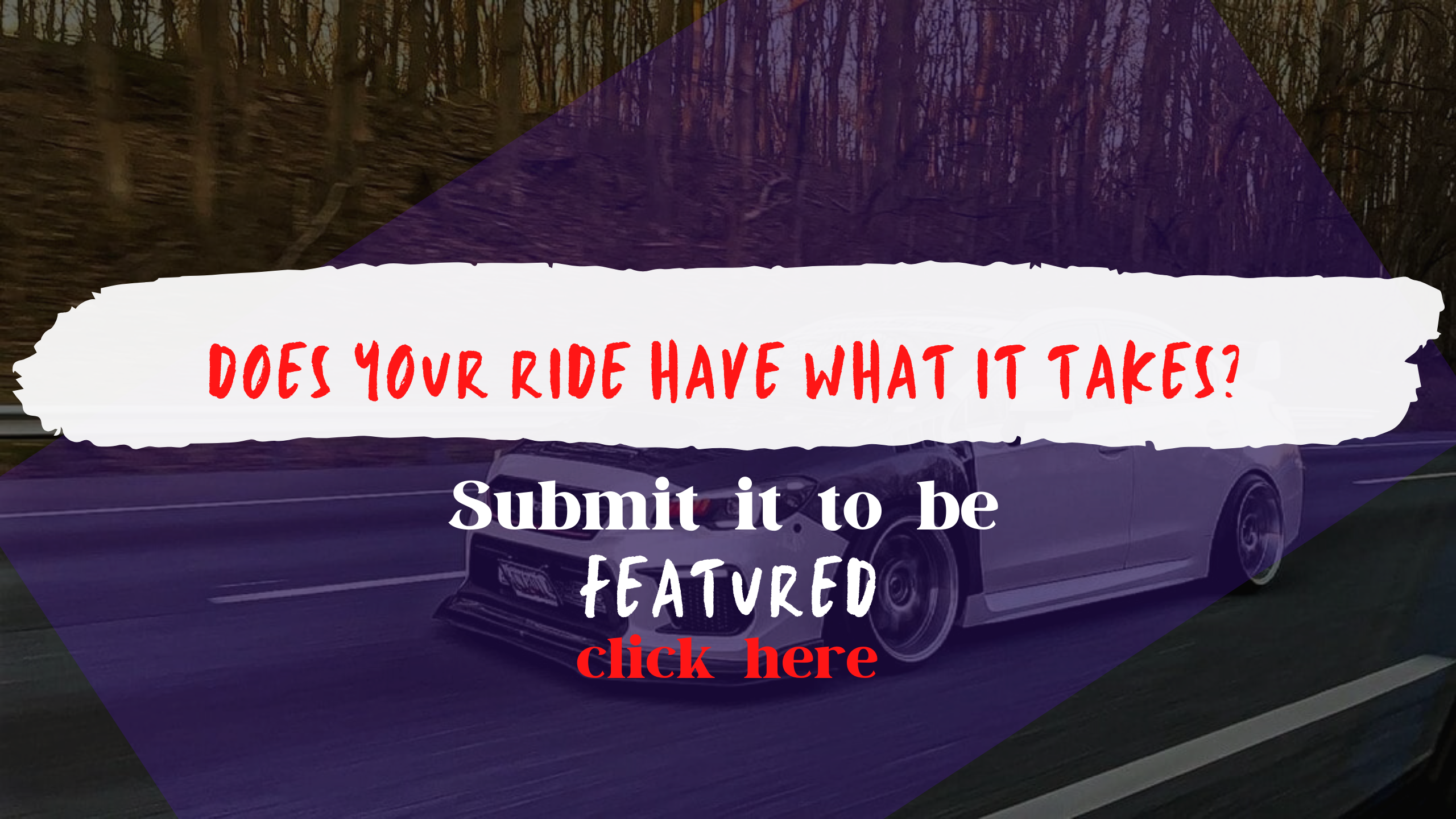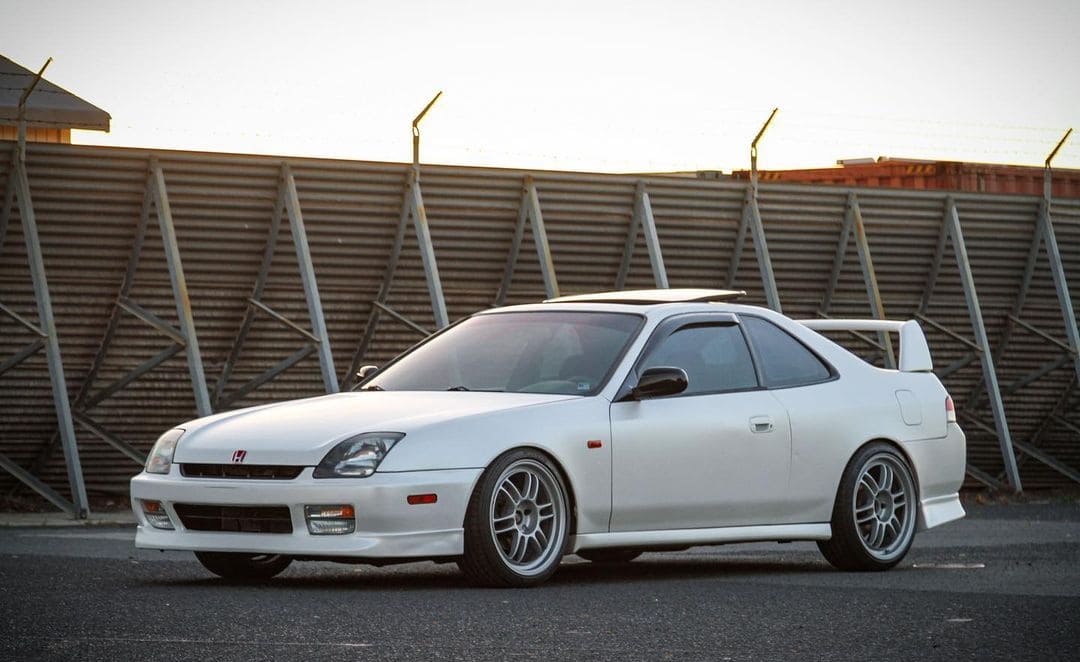 What is the biggest problem you ran into on your build?
I'd say the hardest part has been sourcing aftermarket parts for the H-series platform. It's not a very common build on the island so everything has to be shipped in new. Which isn't a bad thing, but patience is not my strong suit.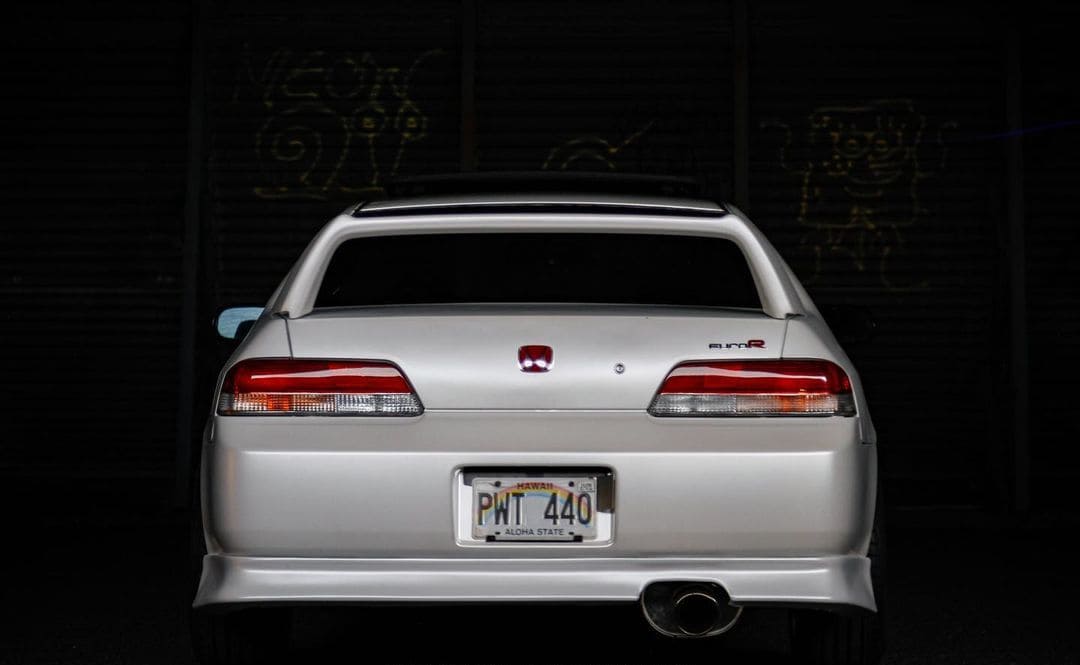 If you had to do it again, would you build the same car?
The Prelude is a dying breed for Honda. Very under rated and looked over at most car events. That's why I built it in the first place. It's different. So yes, I would build this car 10 times over. The prelude has a lot of luxuries that other 90's Honda's don't have and the 5th generation is a timeless platform in my opinion.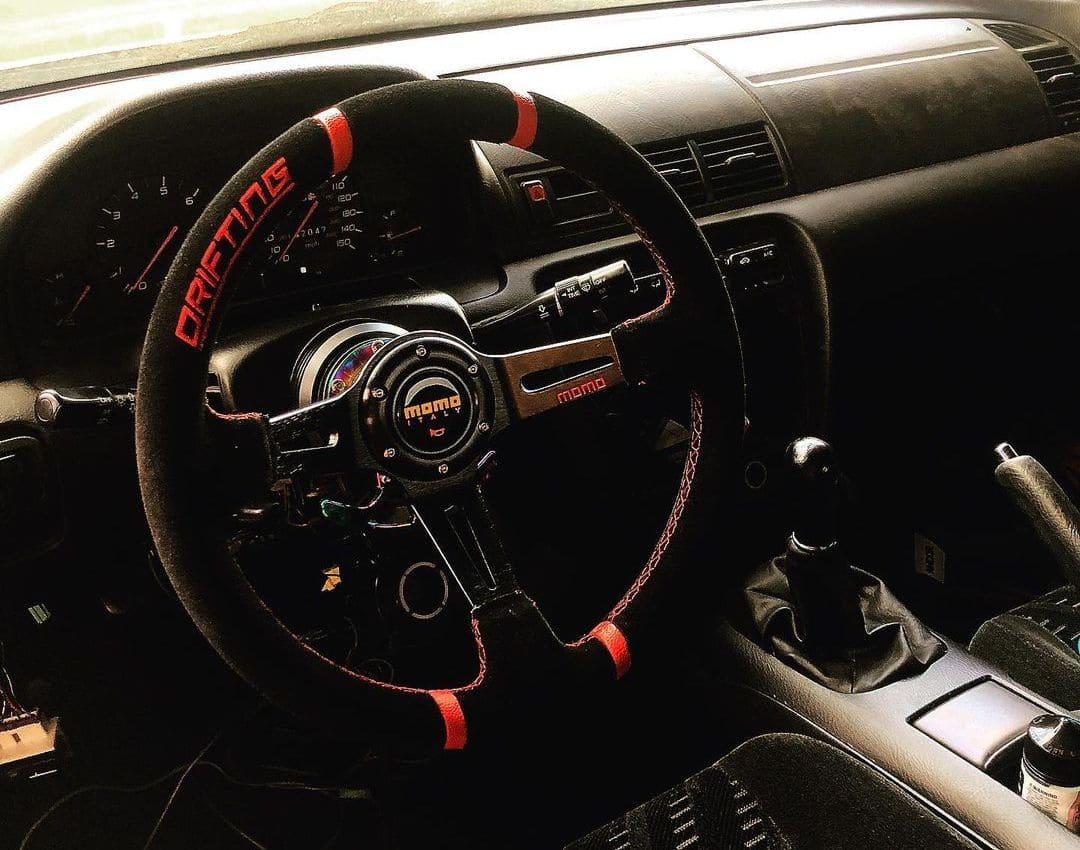 Are you apart of a club or crew with your car?
I would not consider myself part of any group or affiliation at this crossroad. My close circle would be Robellos Garage @robellosgarage and VQinc @vqinc. The guys/girls of VQinc have definitely had an influence on this build, mainly to be able to keep up or out run some of their cars haha.
Is there any part/mod on your car you had to do a few times, or installed and then removed?
The turbo setup was no walk in the park. As with any turbo build, things never fit quite right and I'd say the intercooler piping was nearly the straw that broke the camels back on this build.
What is your favorite part on your car?
I'd have to say the turbo… these cars are great fun but that extra bit of power turns it into a totally different animal
What's the best memory you had in your car?
That first win after the turbo install and tune was complete.
Build Report
Exterior:
Wings west rear lip
RSX type S spoiler
OEM optional front lip
KMPF satin white pearl wrap
Suspension and wheels:
Kosei Direzza 17×9 +35 wrapped with Indy 500's
BC Racing BR series adjustable coilover
Type S front tower support bar
Tanabe rear tower support bar
Under the hood:
H22a EuroR with t2w4 LSD transmission
Innovative poly 95 series mounts
P28 hondata s300
PasswordJDM Carbon cooling plate
DownStar bolt kit
Power steering delete
AC delete
ABS delete
PLM alternator relocation bracket
Battery relocation kit
RoskoRacing IACV delete
RoskoRacing EGR delete
RoskoRacing cam cap
Hondata 4 bar map sensor
Hondata boost solenoid
ARP head studs
Cometic head gasket
Walbro 450lph fuel pump
ID 1050x
Golden eagle oil filter sandwich plate
850fab mini manifold
1320 3" Up-pipe
Tial 44mm wastegate
Borg Warner s257sx-e
HKS ss BOV
AEM boost gauge
AEM Oil pressure gauge
AEM AFR gauge
Mishimoto thermostat
Mishimoto intercooler
Vibrant vacuum manifold
Comp clutch 4
Factory weight flywheel
Gate blue timing belt kit
KS tuned manual timing belt tensioner
2.5" IC piping