Owner: Koichiro Ariyoshi – Instagram – @aerlygdb0614
2004 Suburu Impreza WRX STI – Location: TOKYO JAPAN
Was there any unusual circumstances around how you acquired your car?
I was very confused as to whether to utilize or kill the WRC wing worn by the previous owner. Speaking of Impreza, I think it's a WRC rally, so I decided to make use of it.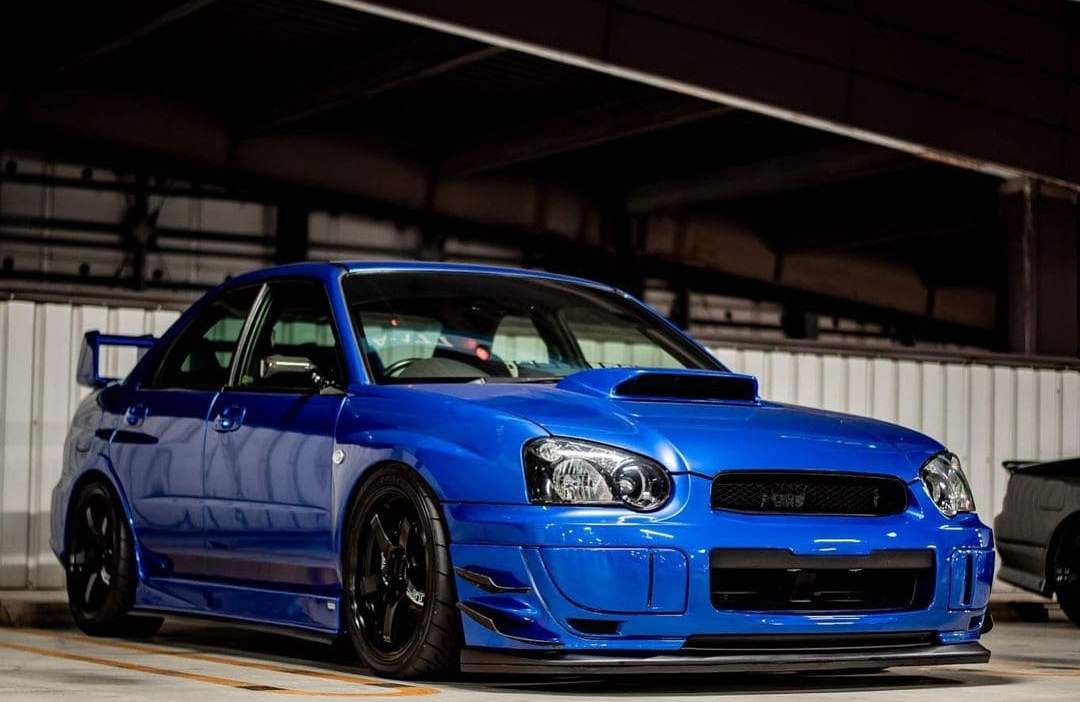 Was there more work on your car than you anticipated? Did you find a bucket of wiring worms, find some secret hidden problems…..
The work of replacing the carpet was the most difficult.
Since I used the genuine carpet of another Impreza, it was easy to replace it. However, it was difficult to arrange the wiring, clean it, and attach / detach the parts at the same time.
I was the one who messed up the wiring. haha
It took a while, but I'm happy with the black interior from the carpet to the ceiling.
Are there any unique mods on your car? Hyper-rare parts, custom made parts…
The most interesting part is the muffler.
Create a muffler based on the Legacy BP5 genuine sti genome 2-piece muffler.
There is no dissatisfaction with the sound and volume, and since it is a genuine product, it passes the vehicle inspection.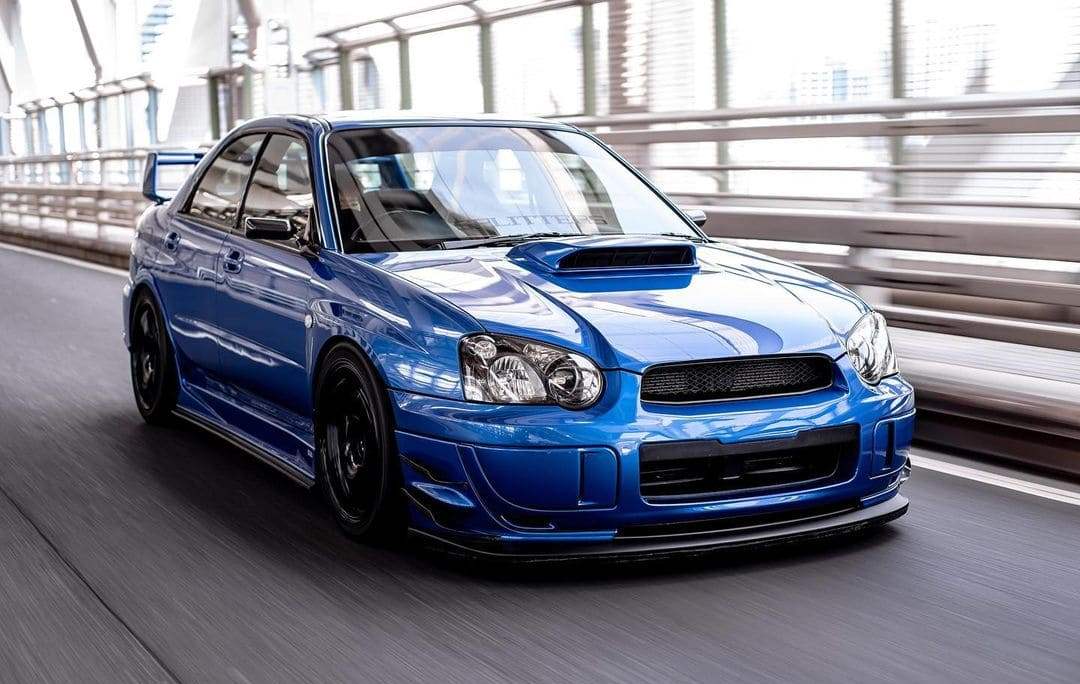 Would you consider your car done in its current form? Or do you have a list of "to dos" still left?
I still have a lot of things I want to do. I would like to do the sheet metal of the part that I personally care about within this year. Other than that, it's still a secret.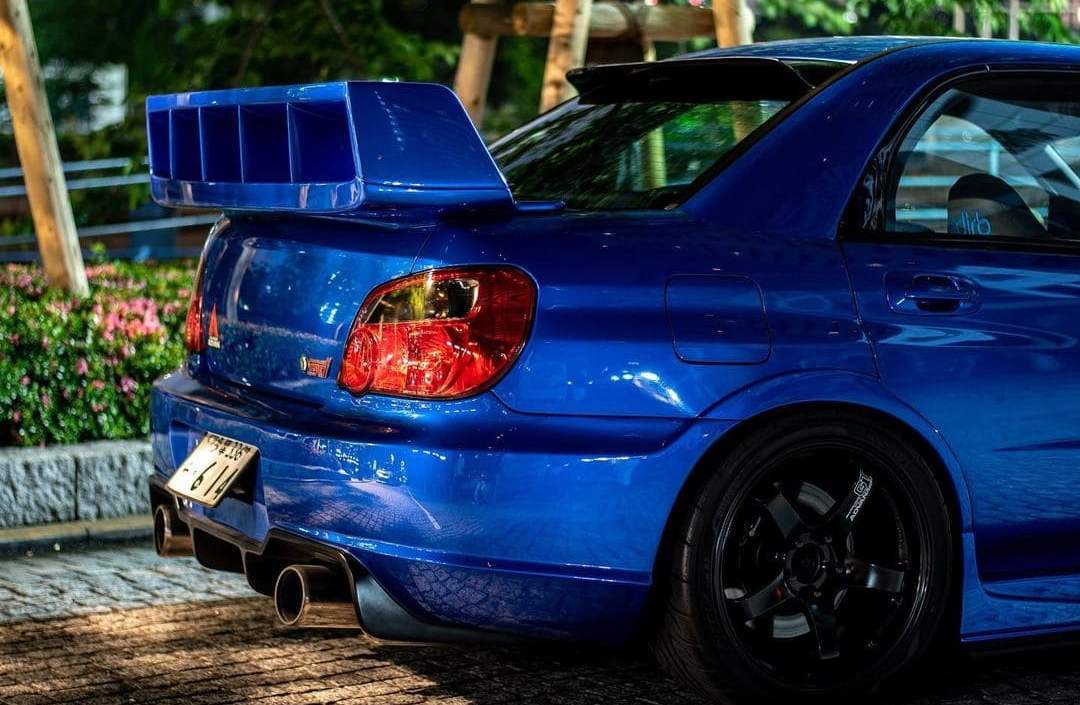 What is the biggest problem you ran into on your build?
Currently, I am suffering from abnormal noise from the front desk.
It seems to be a differential-related noise, and there is no problem in running. However, repair seems to be expensive, so it is under consideration.
If you had to do it again, would you build the same car?
I will would. This style does not change even if the car model changes. Because I like this style.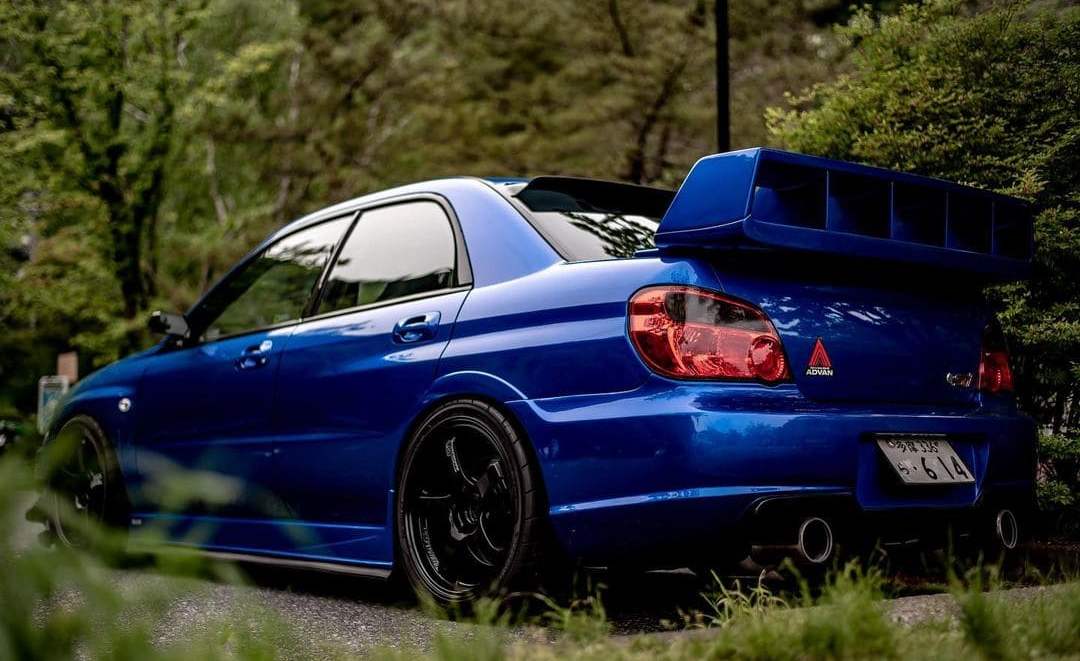 Are you apart of a club or crew with your car?
I am in a crew called 「キモヲタ部(kimowotabu)」
First of all, the car basically has an atmosphere that must be clean, so we will start from there. I think that each member had their own thoughts and individuality, and was able to improve their individuality even more strongly. Of course, you can customize your car, but I think it's an environment where you can grow as a person.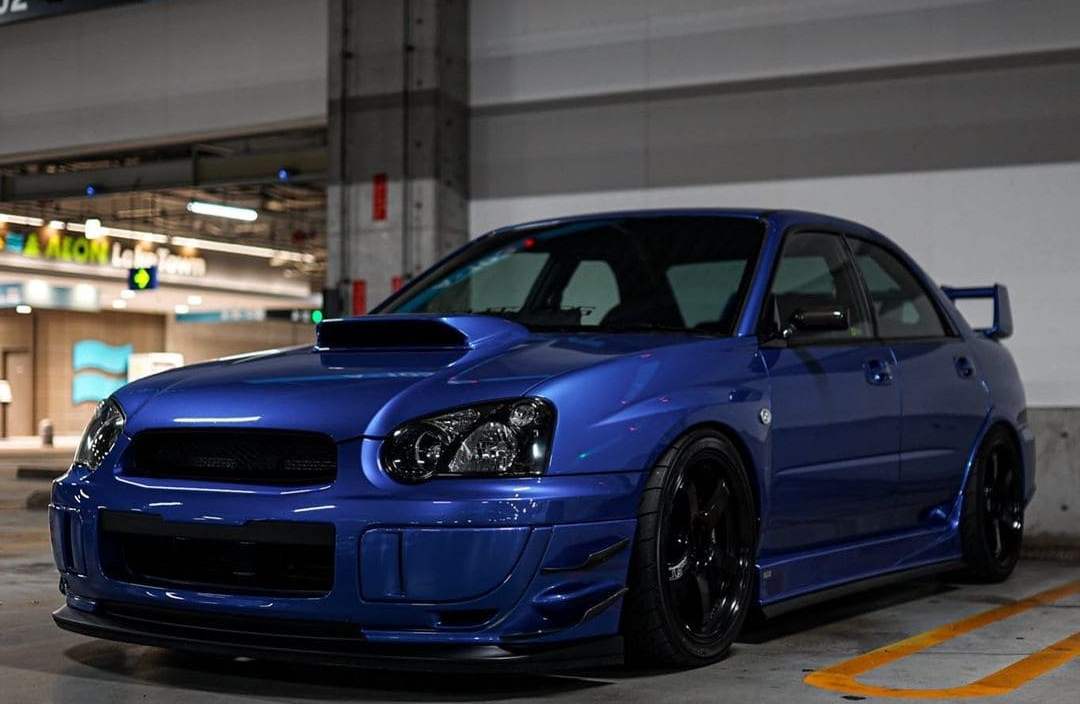 Is there any part/mod on your car you had to do a few times, or installed and then removed?
I bought wheels and tires at the same time I bought the car.
ADVAN Racing GT 18inch 8J+45 & NANGKANG NS2R 235/40R18.
I used it for about a year, but I didn't like the size and appearance, so I bought the same wheel again in a different size.
The reason is that when I look at the custom "ORIDO STYLE" that I long for, it looks completely different even though it is the same wheel.
18inch 8.5J+38 & Yokohama ADVAN neova AD08RS 235/40R18.
Why did you buy the same wheel? I think some people may have doubts, but that alone changed my impression.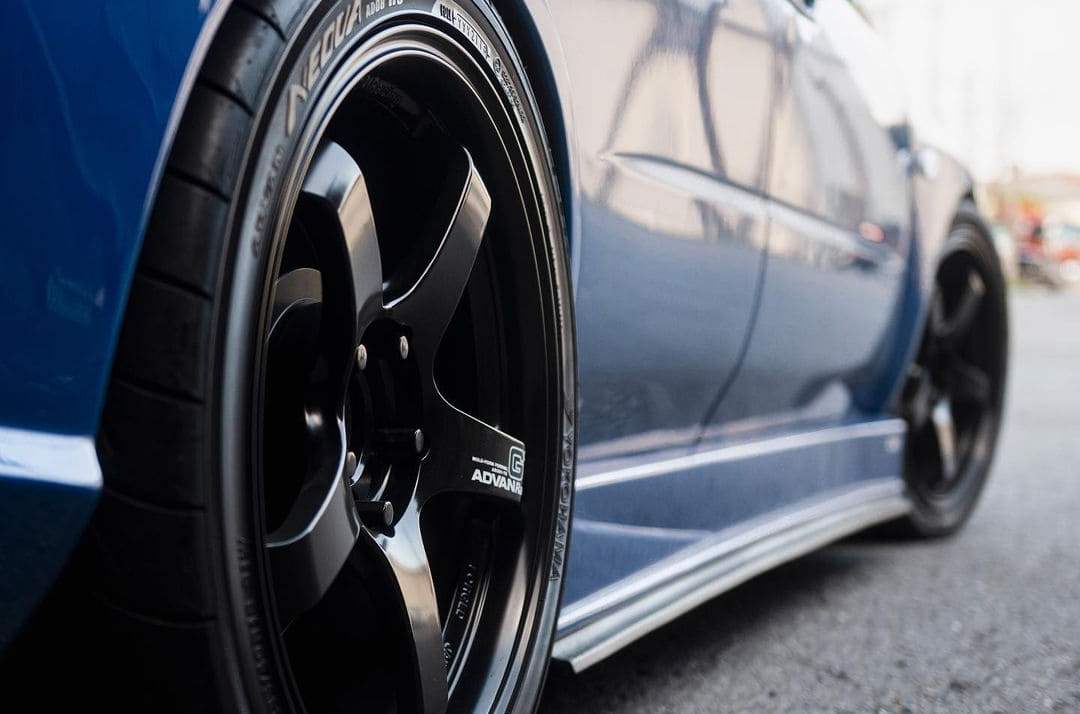 What is your favorite part on your car?
My favorite part is the handle.
This is a limited edition product made by Nardi in collaboration with "ORIDO STYLE".
It is extremely difficult to obtain because it is currently in production.
I had a hard time buying it because it wasn't available at auctions.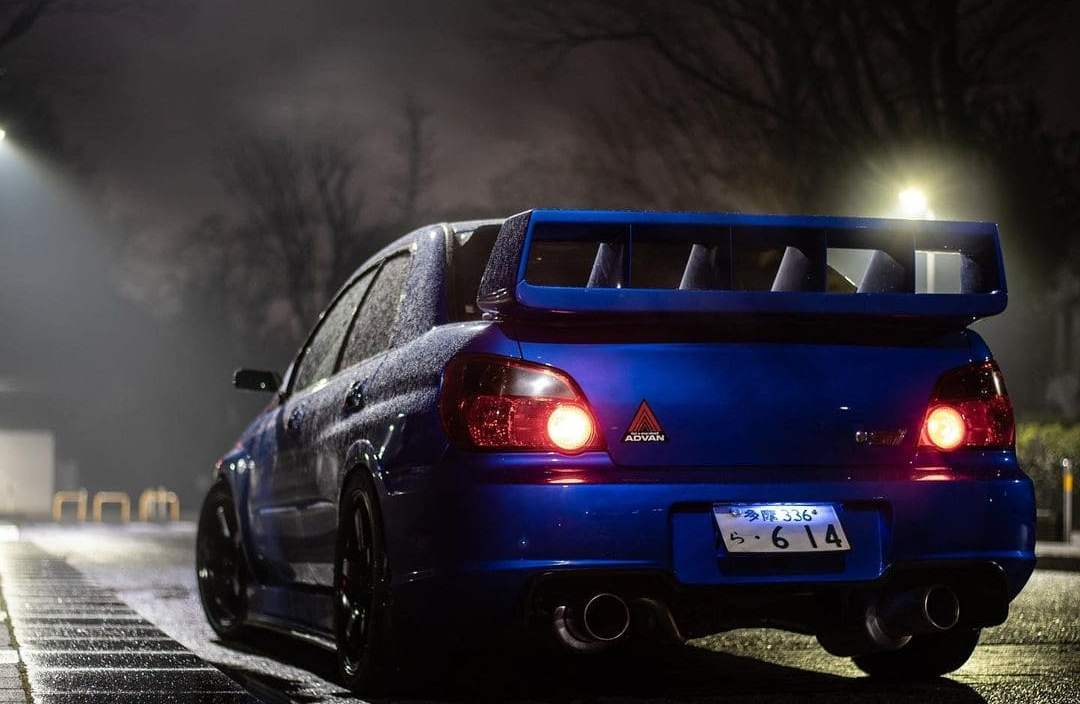 What's the best memory you had in your car?
I have the best memories of attending a meeting hosted by Manabu Orido of the longing existence "ORIDO STYLE".
I remember being very nervous when I introduced my car to Manabu Orido.
As a result, we had you vote for the coolest car from the participants of the day.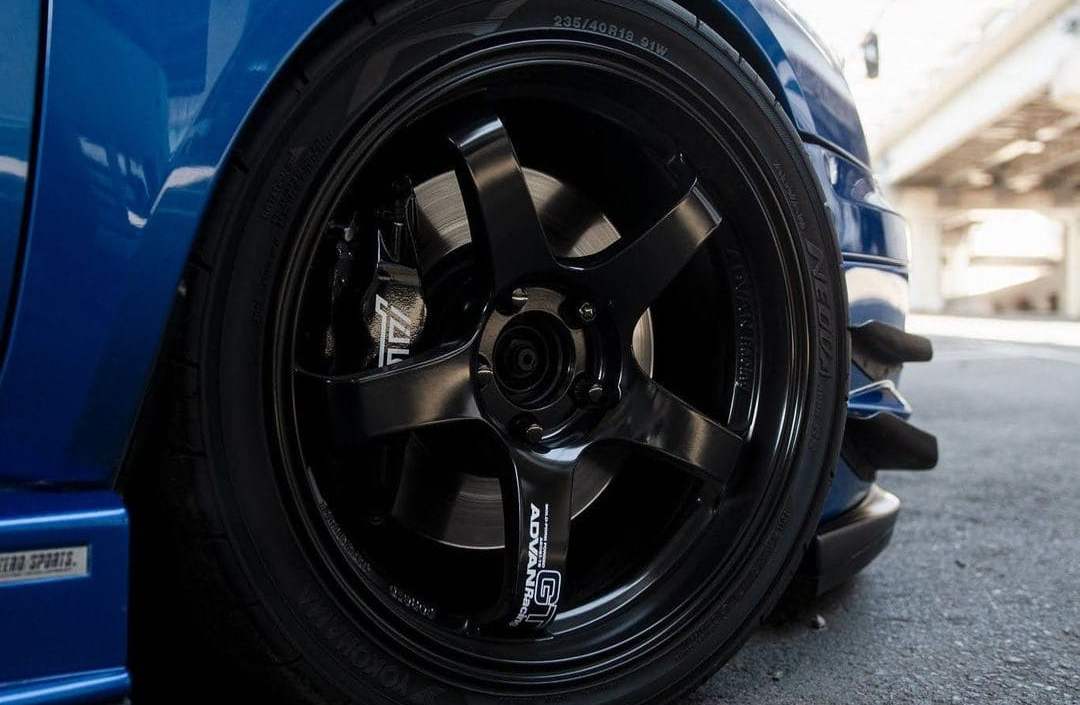 Build Report
・ADVAN Racing GT 18inch 8.5J +38 SemiGlossBlack
・YOKOHAMA ADVAN Neova AD08RS 235/40R18
・Charge Speed front bottom line
・Front bumper canard
・ZERO SPORTS side step
・SYMS rear bumper
・Impreza GVB genuine diversion front brake
・Legacy BP5 tuned by Sti genuine diversion rear brake
・Genuine processed inner black headlight
・Genuine processing emblemless front grill
・Legacy BP5 genuine sti genome 2-piece muffler
・Craft Square door mirror
・Nardi "Orido Style" handle
・Bride edirb 032 ULTRA SUEDE
・Laile aluminum shift knob
・Impreza GDB Spec C door trim & rear seat
・Forester SG5 armrest center console