Owner: Michael Rowley – Instagram: @rampage_05wrx
2005 Subaru WRX – Location: Adelaide, South Australia
Was there any unusual circumstances around how you acquired your car?
Not really, at the time I owned another car that I turned into more of a show car, so bought the wrx as a daily driver. But before it even arrived I had bought wheels and coil-overs for it. Then it just snowballed out of control.
Was there more work on your car than you anticipated? Did you find a bucket of wiring worms, find some secret hidden problems…..
Lucky not, so far everything has been smooth sailing.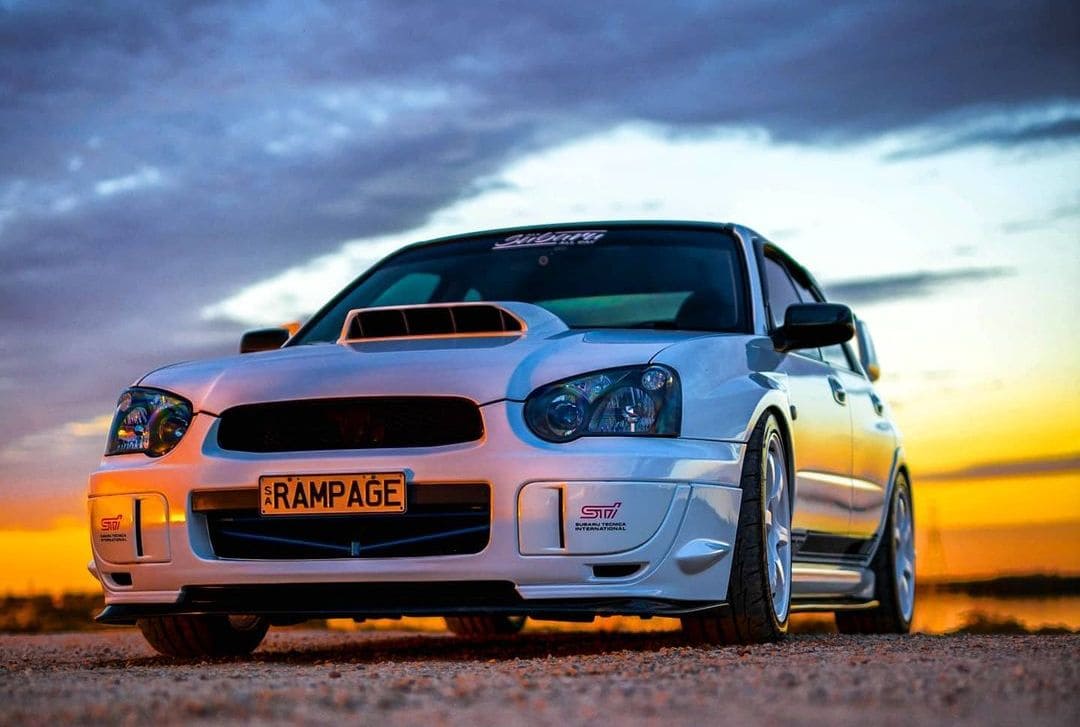 Are there any unique mods on your car? Hyper-rare parts, custom made parts…
Nothing to unique but some of my favorite definitely include the genuine ganador mirrors, the damd steering wheel and the Rays Gram Lights wheels. Also starting to put more carbon fibre parts on to change it up a little.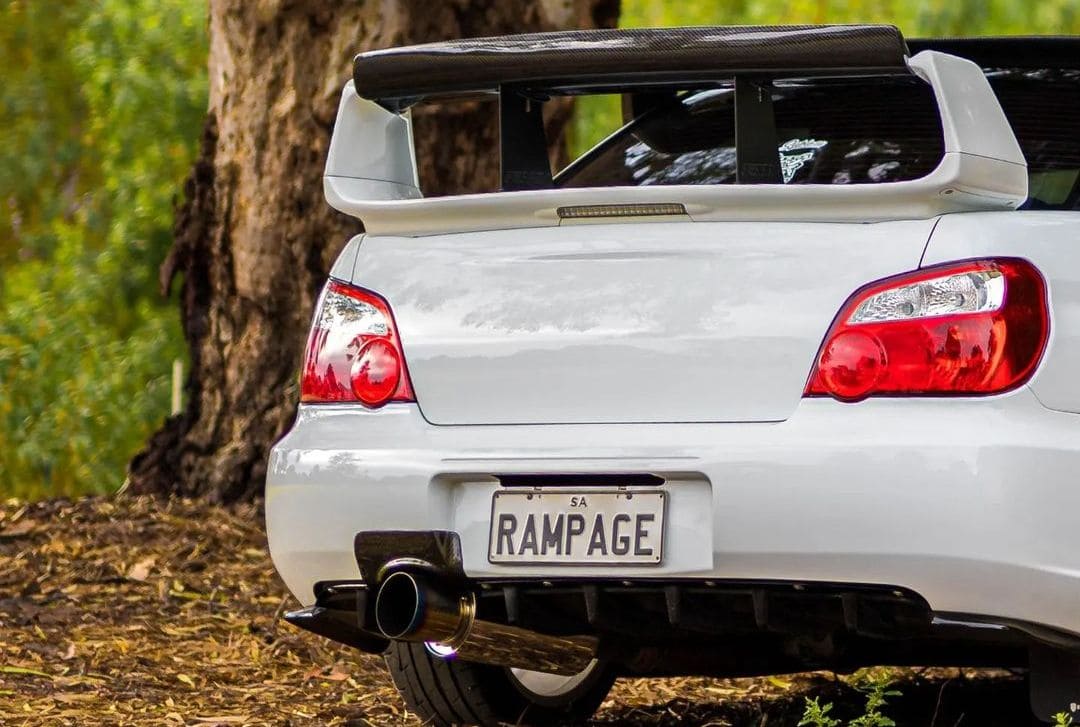 Would you consider your car done in its current form? Or do you have a list of "to dos" still left?
I said the car was done years ago, I even left it alone for a few years. Then the itch to modify it started growing and I went even more crazy with suspension, steering and everything. So no it's never done, there's always more I would like to do to it. At this stage it's mainly more power as it's fairly stock and I really want to change that!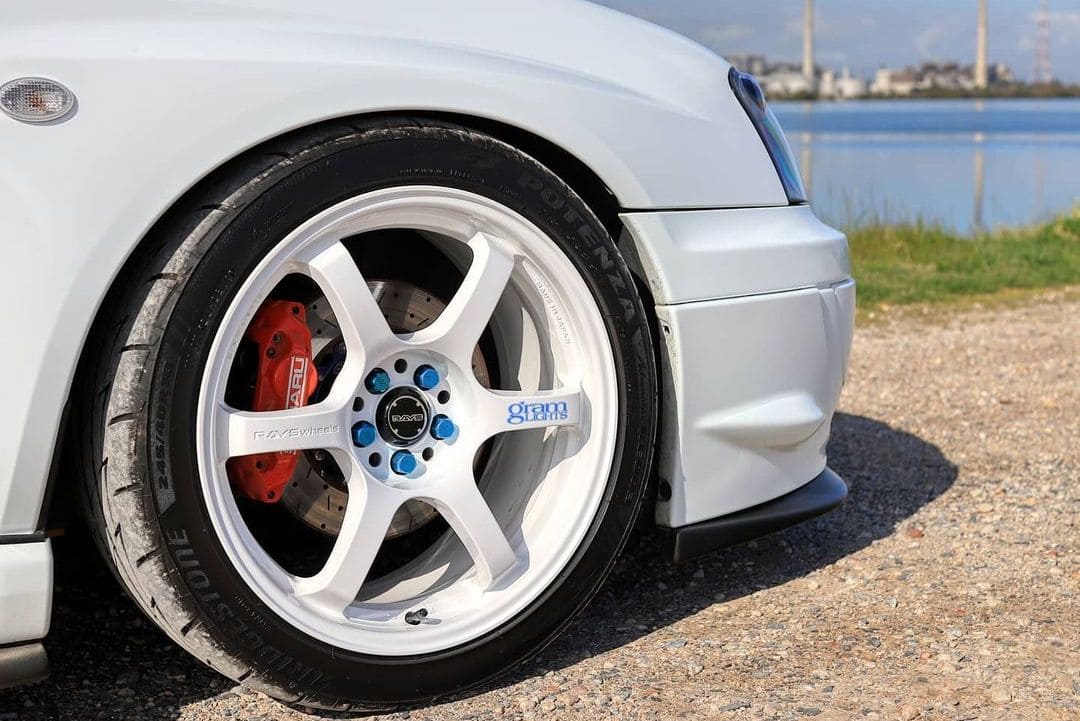 What is the biggest problem you ran into on your build?
The subie has so far (fingers crossed) been totally reliable and haven't had any problems, well besides destroying my clutch and having to replace it.
If you had to do it again, would you build the same car?
Yes, I would build the same car. I love the Subaru GD platform they are great looking cars with a ton of modifications you can do to them. Not to mention stock standard they are so much fun to drive and just a practical 4 door daily car, what more could you want?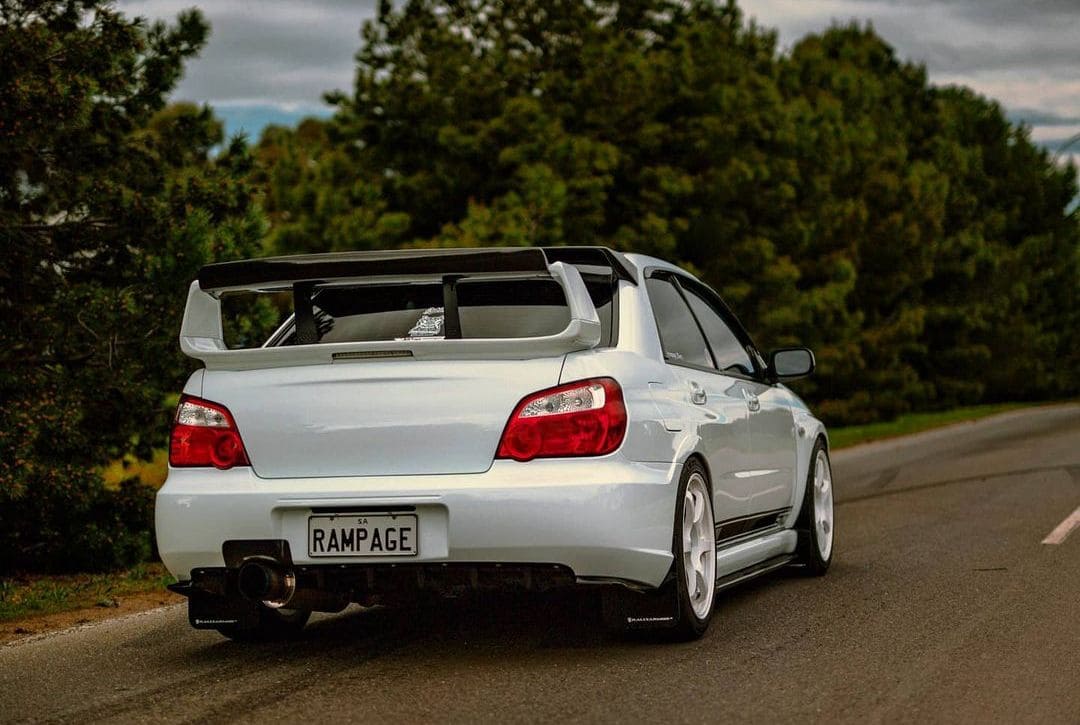 Is there any part/mod on your car you had to do a few times, or installed and then removed?
Only part I've had to install multiple times would be wheels and that just to change it up and have a different look. I've ran rep wheels in the past and decided to bite the bullet and buy some genuine Rays wheels from Japan and am so happy I did that, I love the Gram Lights 57dr wheels on the car now.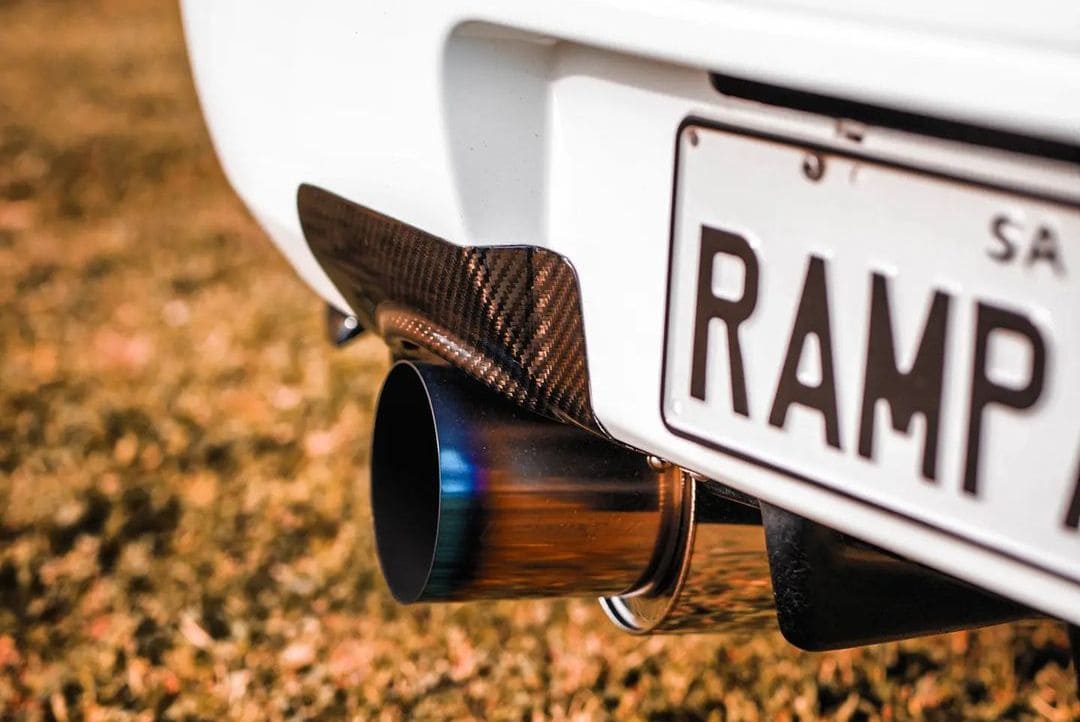 What is your favorite part on your car?
Usually my favourite part is the most recent mode I've done to the car. So right now it's the ganador mirrors. They are genuine from Japan and took me about a year to find the right pair.
Apart from that it's having people tell me how much they love the car, that makes all the time and money worth it!
What's the best memory you had in your car?
There are several, from meeting new people and becoming friends, or going on car cruises or photo shoots to competing in track days in the past and having someone nearly crash into the back of my car. This car holds a lot a great memory's to me.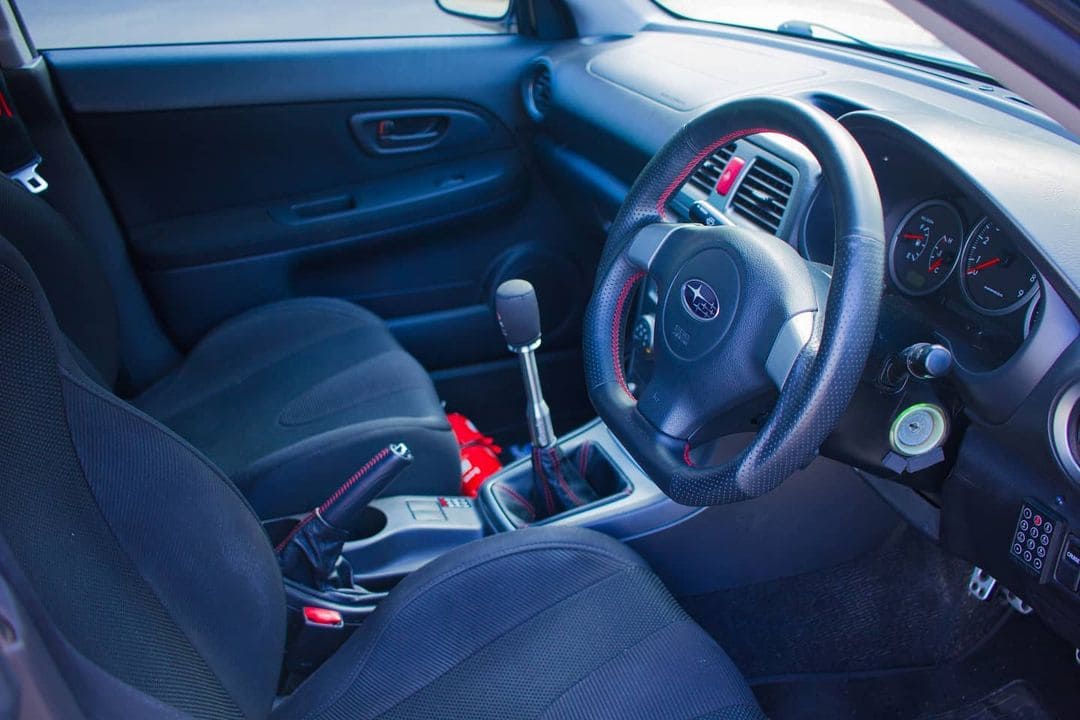 Build Report
Engine:
3 inch catless turbo back exhaust with Greddy TIC cannonK&N
Cold air intake and pod filter
GFB Blow off valve
Perrin Radiator shroud
Perrin Alternator Cover
Process West Black TMIC
Xtreme HD clutch kit
Ecutek tune 180kw
Suspension and steering:
Tein Superstreet coilovers
Whiteline Rear Essential Vehicle Kit
Whiteline Rear Control arm bushing – lower inner and outer bushing
Whiteline Differential bushing – mount in cradle bushing
Whiteline Rear Differential bushing – mount support outrigger bushing
Whiteline Rear Trailing arm bushing – lower front bushing
Whiteline Rear Trailing arm bushing – lower rear bushing
Whiteline Rear Sway bar – mount kit
Whiteline Front Essential Vehicle Kit
Whiteline Front Control arm bushing – lower inner front bushing
Whiteline Front Control arm bushing – lower inner rear bushing
Whiteline Front Gearbox bushing – crossmember pad bushing
Whiteline Front Steering bushing – rack and pinion mount bushing
Whiteline Front 22mm Sway bar
Whiteline Rear 22mm Sway bar
Whiteline Sway bar -link
Whiteline Sway bar – link
Whiteline Front Roll centre/bump steer – correction kit
Whiteline Pitch Stop Bracket
Cusco Type OS Front Strut Brace
Cusco Type OS Rear Strut Brace
Cusco Type OS Triangle Rear Brace
Cusco Front Power Brace
Cusco Type II Lower Arm Bar
Cusco Lower Center Power Brace
Brakes:
DBA 5000 2 piece rotors
QFM Brake pads
Cusco master cylinder brace
Wheels and tyres:
18×8.5 +37 Rays Gram Lights 57dr's
245/40/18 Bridgeston Potenza RE003 tyres
Rays Blue Wheel Nuts
Rays Hub Centric Rings
Interior:
DAMD D-Shaped leather steering wheel
HKS Kansai lowered seat rail
We Are Likewise Gear KnobWe Arhie Likewise shifter extention
GFB Short shift kit
Redline Automotive Leather shift boot
Redline Automotive Leather E-Brake boot
Redline Automotive Leather Arm rest
Exterior:
HT Autos front lip
HT Autos Side skirt lip
HT Autos Rear Lip
HT Autos Rear Diffuser
HIC roof spoiler
HIC weather shields
Perrin wing stabilizer
RPG carbon gurney flap
RPG carbon exhaust shroud
Seibon carbon fibre roof vein
Ganador mirrors