Owner: Hector Christopher – Instagram: @saucee_wrx
2018 Subaru WRX – Location: Southern California, USA
The best thing about cars are the people you meet along the way!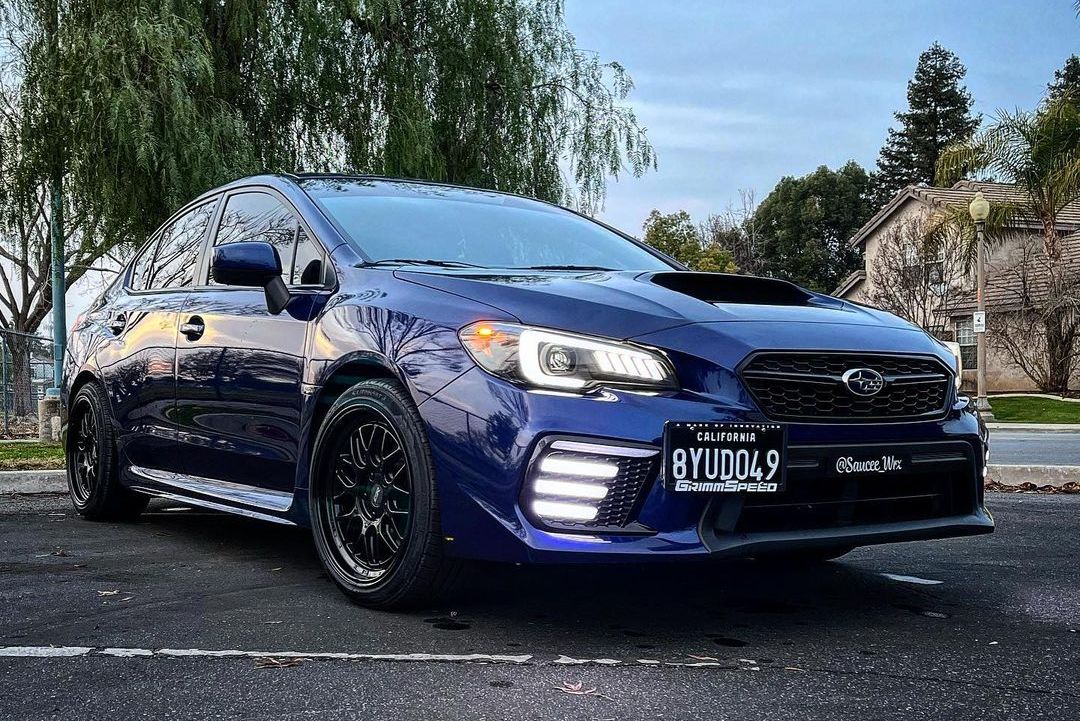 Was there any unusual circumstances around how you acquired your car?
Not really, I've always had a thing for Subaru growing up as a kid, I loved everything about them from the way they sound, to the way they look! So for my birthday this year I decided to buy myself a subie!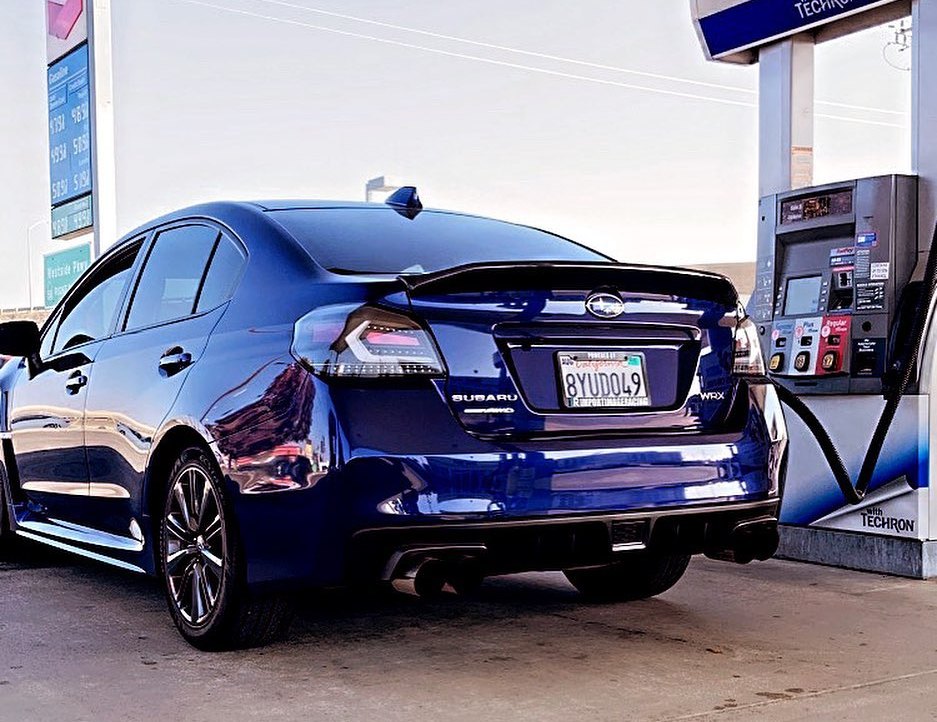 Was there more work on your car than you anticipated? Did you find a bucket of wiring worms, find some secret hidden problems…..
So far so good no problems what so ever, runs like a champ! 100% satisfied.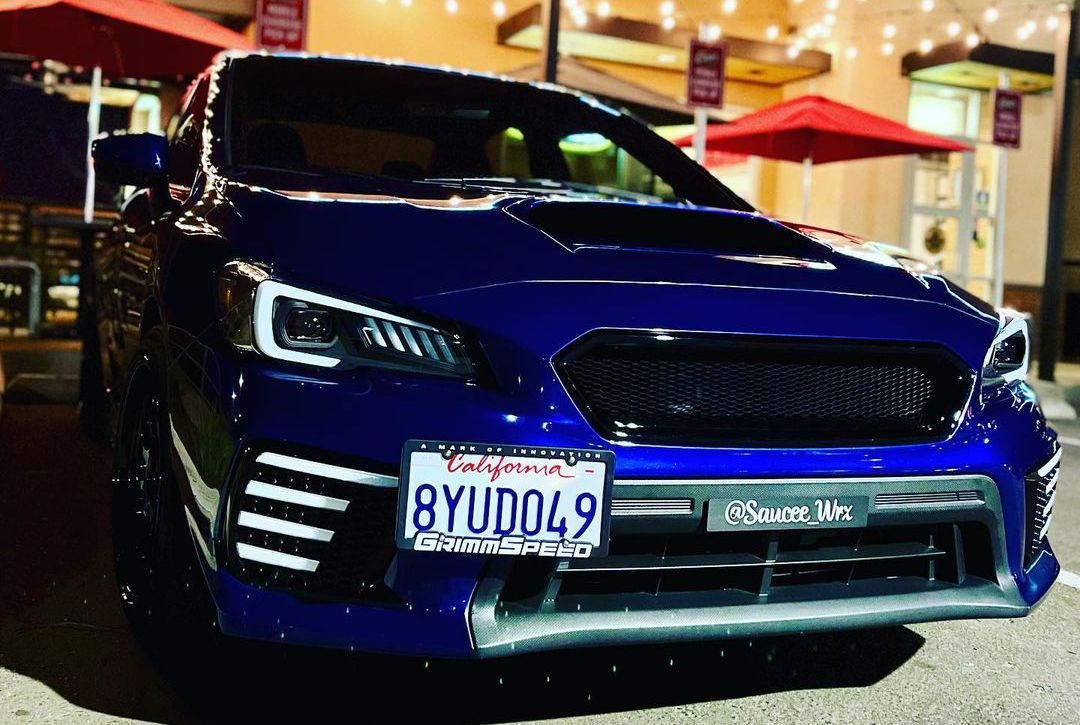 Are there any unique mods on your car? Hyper-rare parts, custom made parts…
No, just aftermarket parts everyone can get from import image racing!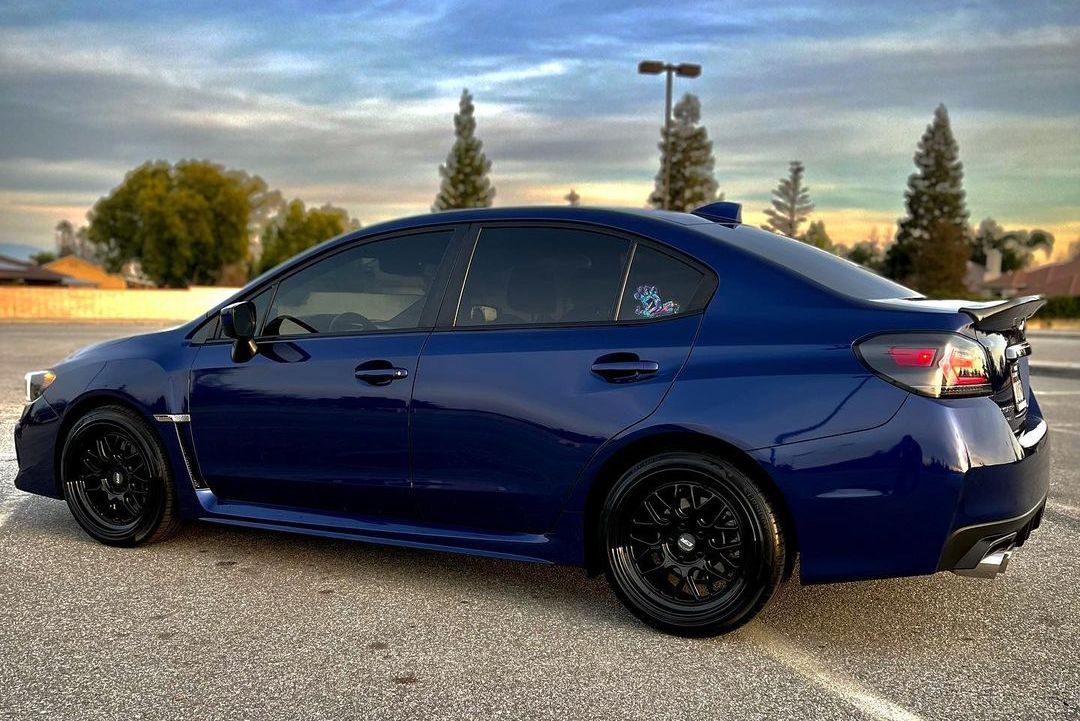 Would you consider your car done in its current form? Or do you have a list of "to dos" still left?
Shoot far from done, just purchased my wrx in September of 2021 so I feel like the journey is just beginning, just got some coilover 2 weeks ago and still need to install, so that will be the first thing on my to do list, I like to do mods one at a time, makes the ride more cherishing.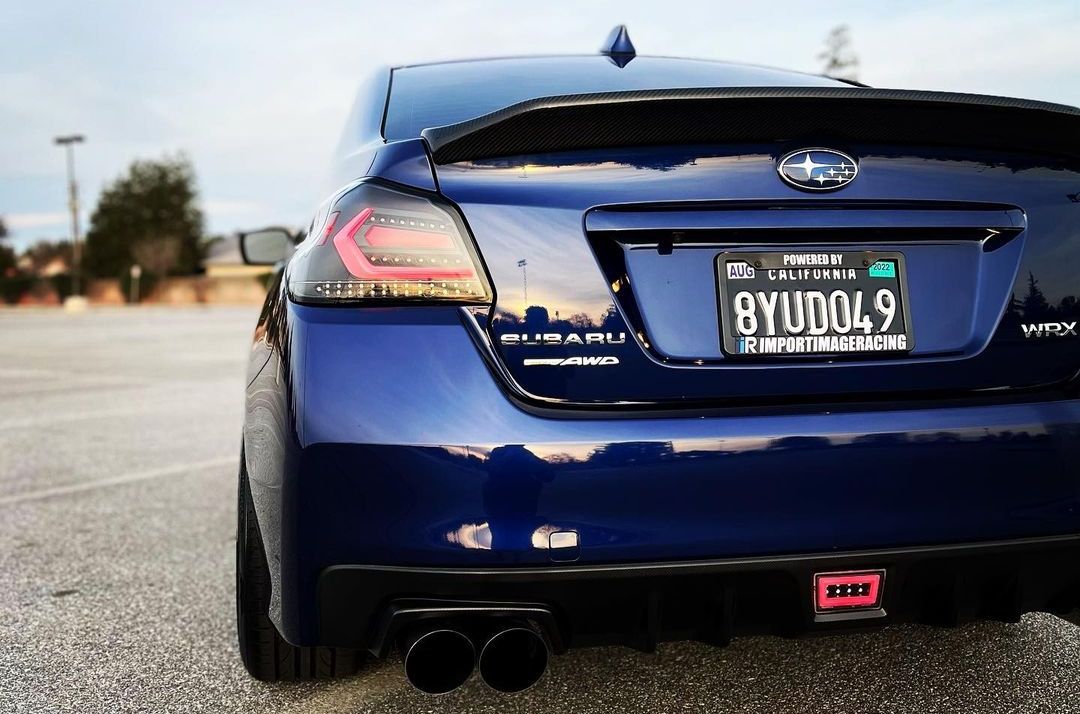 What is the biggest problem you ran into on your build?
Well no problems as of now, but if I'd have to think about any issue it would have to be the crack windshield I got last week from a canyon run. So that's for sure my biggest problem on the build.
If you had to do it again, would you build the same car?
Definitely!! No questions asked, my sister fell in love with my WRX, so her goal when she gets her license is to get one too. Gonna enjoy helping her with her build just as much as I enjoy working on mines.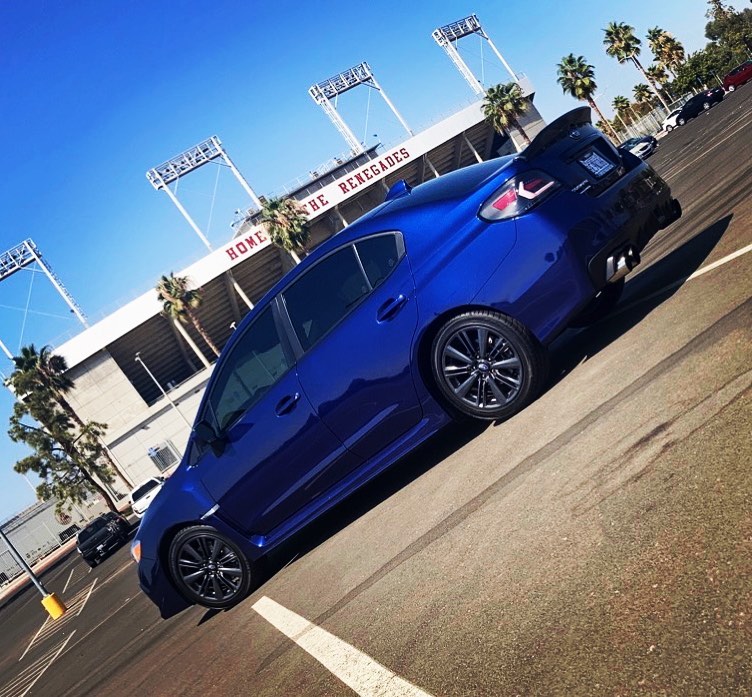 Are you apart of a club or crew with your car?
No car club or crew. Just a sponsorship from import image racing (@importimageracing or on the web: https://www.importimageracing.com/). They helped a lot and made my job easier when ordering parts.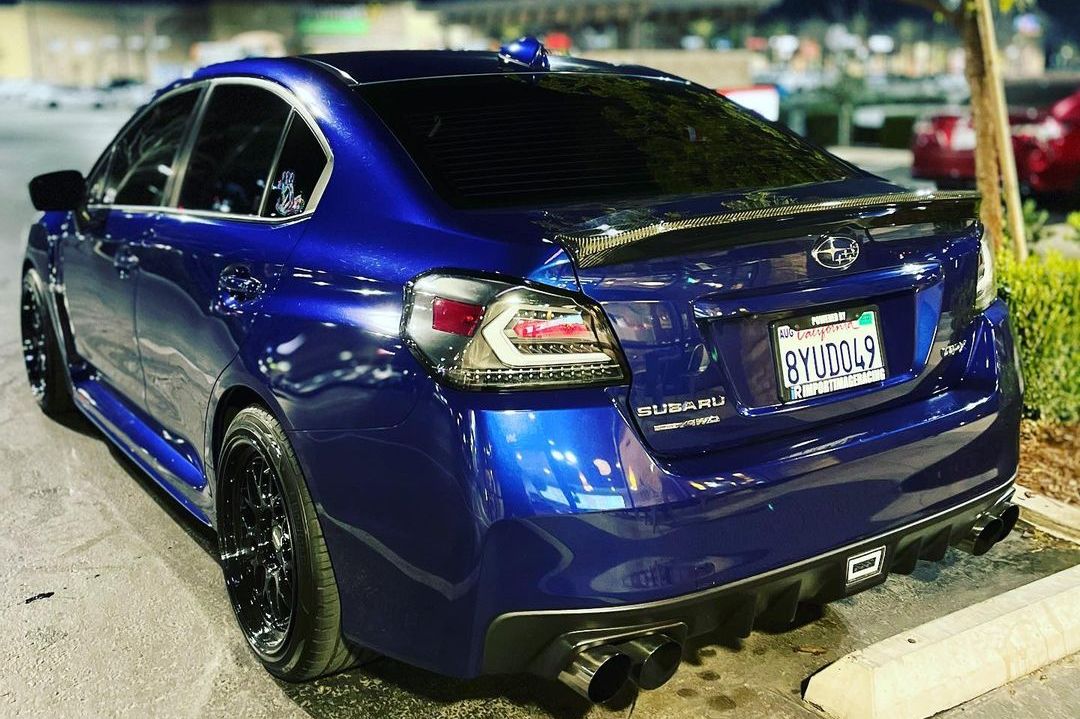 Is there any part/mod on your car you had to do a few times, or installed and then removed?
Only part I had to do twice was my tail lights, Having aftermarket lights sometimes you run into issues well with mine I had a burnt fused but that was a quick fix.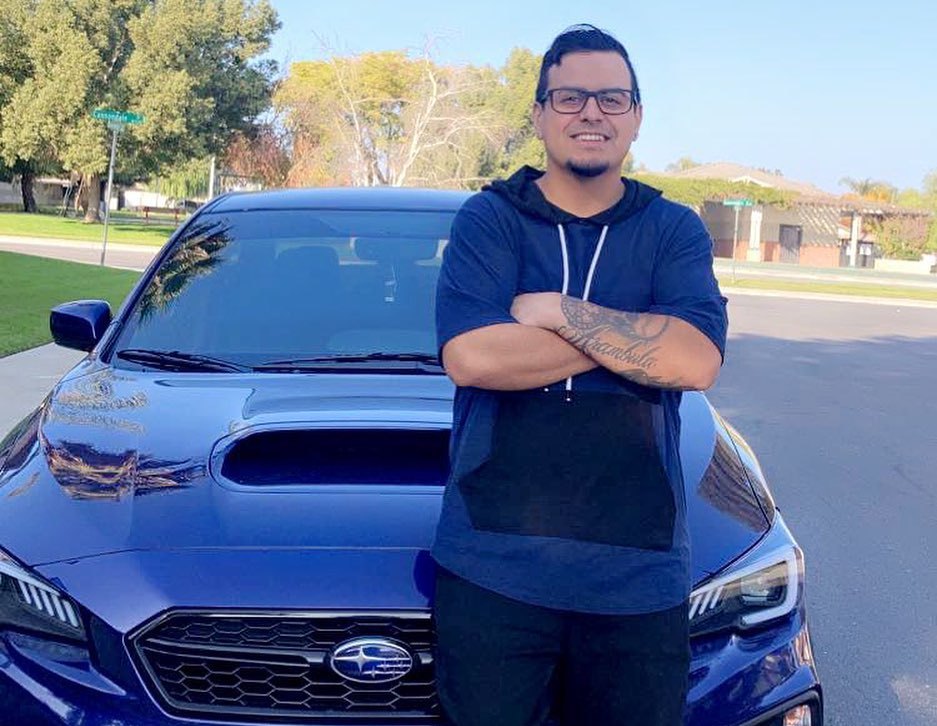 What is your favorite part on your car?
Everything! But if I had to choose it would have to be my headlights and tri bar bezels definitely gives it that mean look I was going for.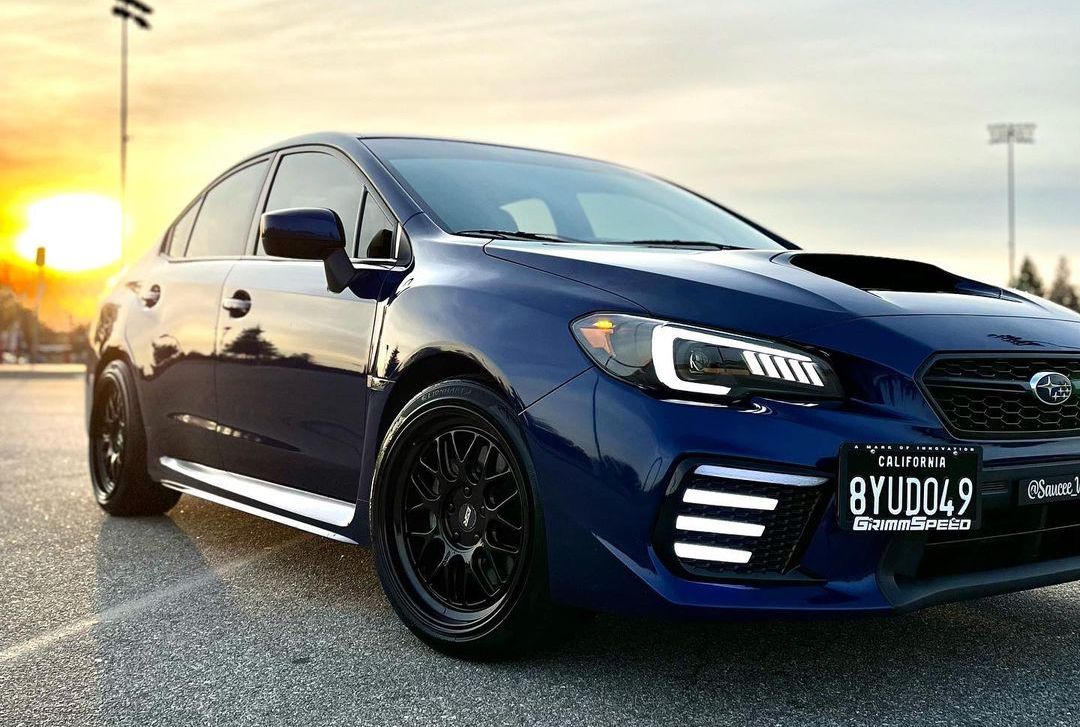 What's the best memory you had in your car?
I bought my wrx in September of 2021 so my best memory was the road trip I took in October 2021 to subiefest! Definitely a dream come true.
Build Report
Faction Fab coilovers.
Subispeed OLM Evolution tails.
Subispeed Sequential led headlights.
Subispeed OLM drl sequential tri bar bezels.
OLM nb+r rear brake light f1
Billetworks custom engraved front plate.
Carbon Fiber OLM Point Five Duckbill.
ESR CR1 wheels 18×9.5 35+
Wrapped in Lionhearts tires.
GrimmSpeed front License Plate.
Noble performance carbon cluster.
Noble performance front grill.
Remark exhaust axel back/mid pipe.
Window tint all around.
To be continued…