Owner: Andrew Randall – Instagram: @drewrandl
2005 Subaru Impreza STI – Location: Utah, USA
Life's short so always make the best of it.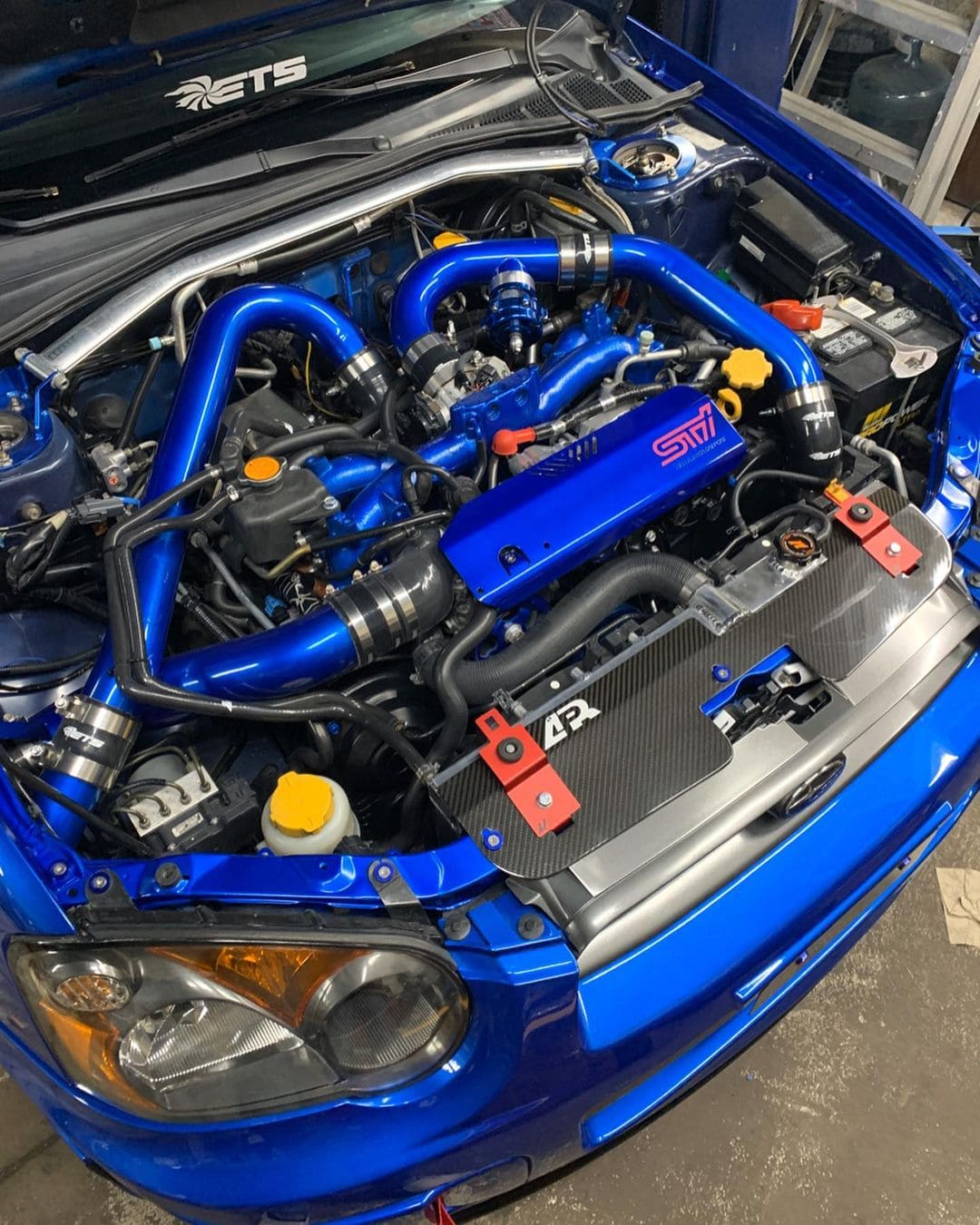 Was there any unusual circumstances around how you acquired your car?
Growing up I always loved cool and unique cars, especially Subaru's. My mom and dad both had Subaru's and I think that's where the addiction started. When I was 19 I got my first wrx and than at age 20 I got my sti. I originally wanted an aspen white blobeye sti but as soon as I saw the rally blue sti with gold bbs wheels, I knew I had to have it.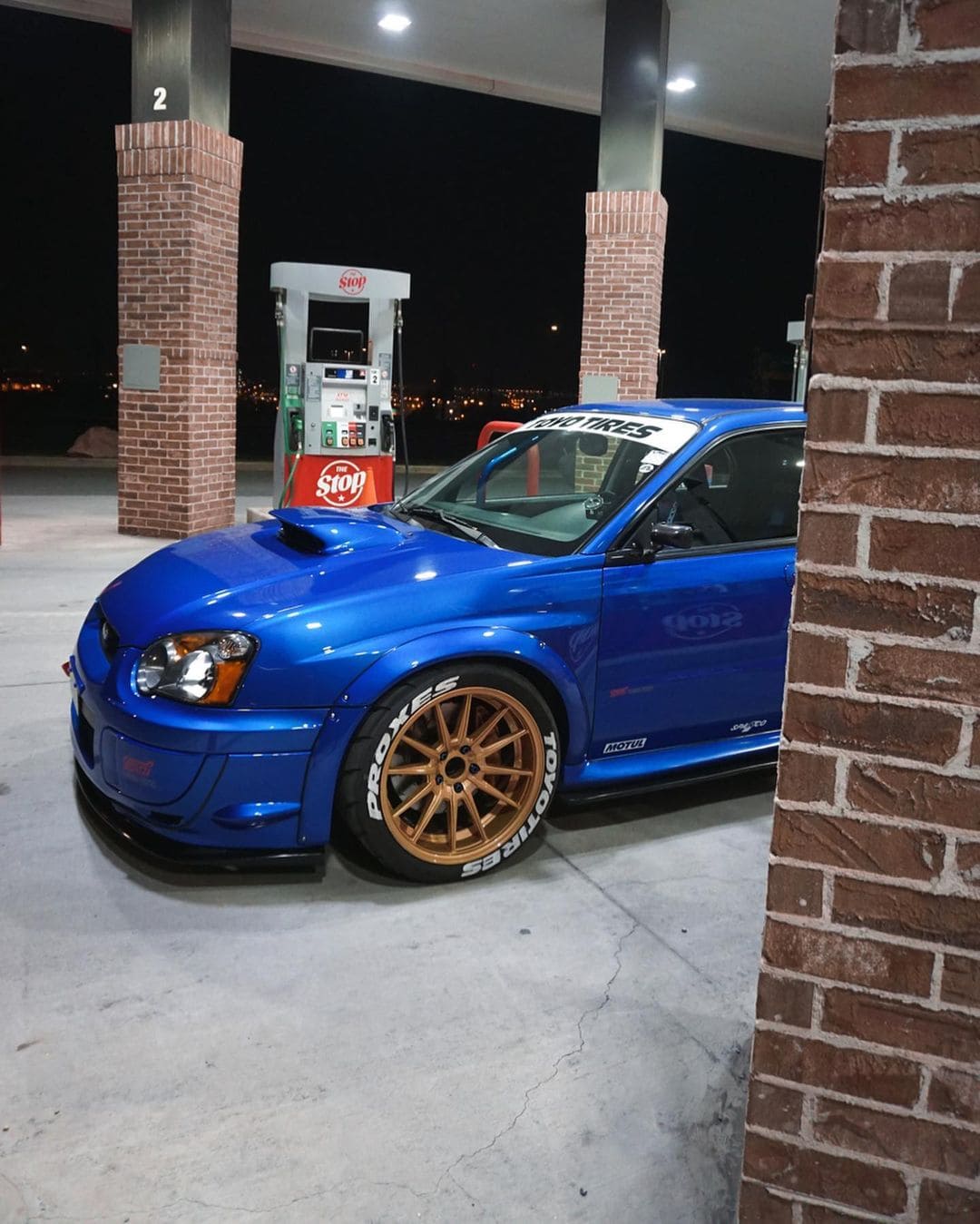 Was there more work on your car than you anticipated? Did you find a bucket of wiring worms, find some secret hidden problems…..
I originally didn't have any crazy plans for the car. It had some issues that needed to be fixed such as a bad clutch, misfire, and blown out bc racing coilovers. It was a little used when I got it so I basically just wanted to get it fixed up and use it as a daily driver. The plan was the pull the motor, re-seal the whole engine with new gaskets and throw in a new clutch. Once I got into it, I was surprised to find that the car had a cheap replacement ebay turbo. I wanted the car to be reliable so I was about to pull the trigger on a new vf39 turbo (oem) but I realized a new Subaru turbo costed just the same amount as an aftermarket performance turbo…and that's when all my plans changed. A basic fix turned into a full engine build.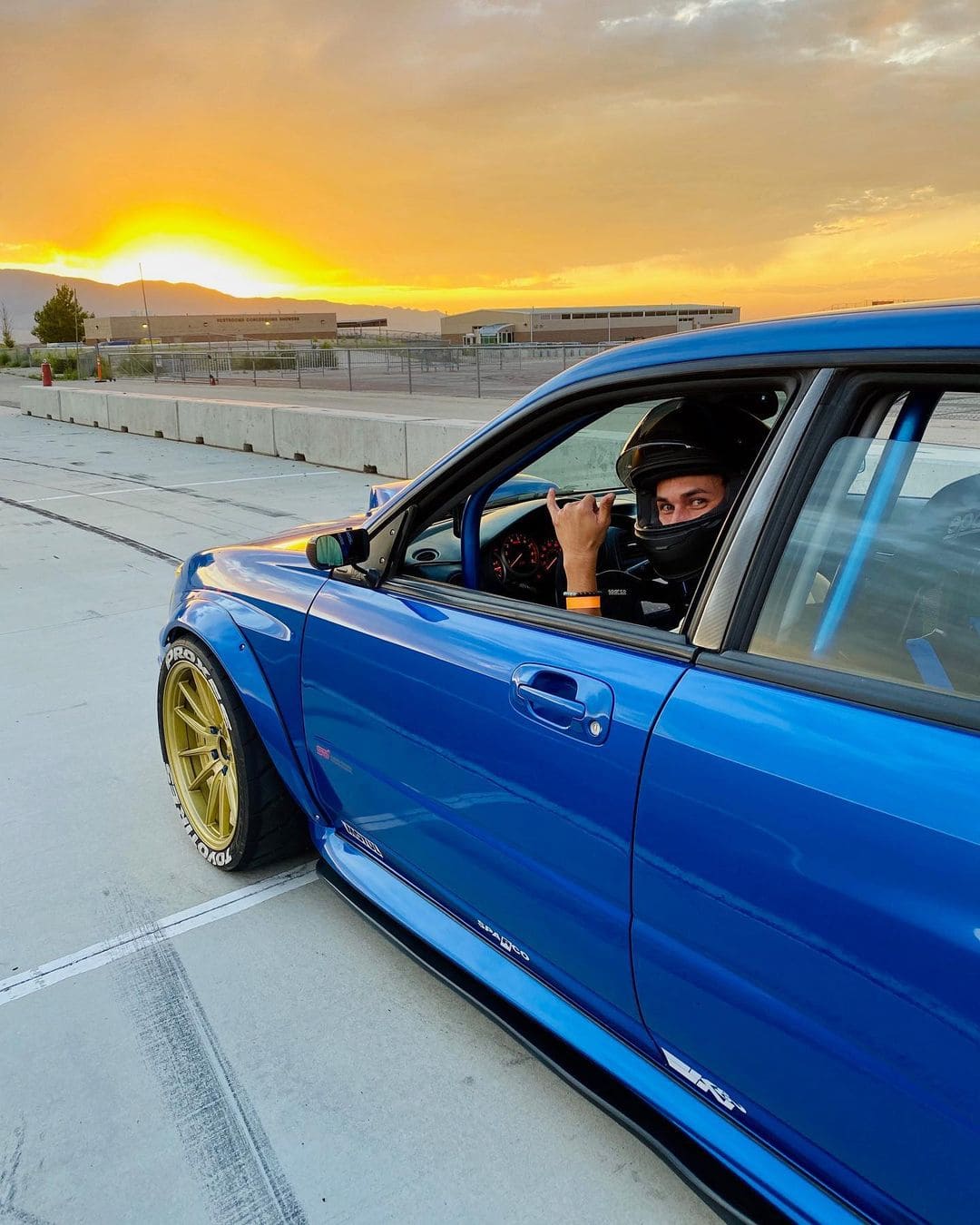 Are there any unique mods on your car? Hyper-rare parts, custom made parts…
A lot of the parts on the car were well thought out. I had to upgrade just about everything to achieve the power and capabilities I was going for. I had a few special ordered parts such as the Cusco roll cage from Japan. I had to delete the front bumper to fit the larger front mounted ETS intercooler, but this left the front end without any sort of frame support. So I fabricated a front brace to help re-join the "floating" frame for more strength. It also added some extra cosmetic flare to it since you can see the white bars through the grill.
Would you consider your car done in its current form? Or do you have a list of "to dos" still left?
Surprisingly enough my car felt finished. There was not much more that I wanted to do to it other than use it and have fun with it.
What is the biggest problem you ran into on your build?
When I got everything back together and went on my first drive, the clutch had a very high spot in it. It rode very rough off of 1st gear and downshifted awfully. I contacted ACT and they told me I needed to break in the clutch more before it felt "smooth". After about 100 miles I knew something was wrong. I decided to take everything apart again to see if I could find out why the car was jumping and jolting so badly. After checking out everything over, I found that the flywheel had some heat scoring on it. I sent it in to ACT to have it analyzed and sure enough the surface wasn't even. They resurfaced it and sent it back and everything felt great afterwards. It wasn't a huge set-back but something I didn't anticipate.
If you had to do it again, would you build the same car?
I've always loved the blobeye generation of the sti's and I knew if I never built one I would have always had the urge to.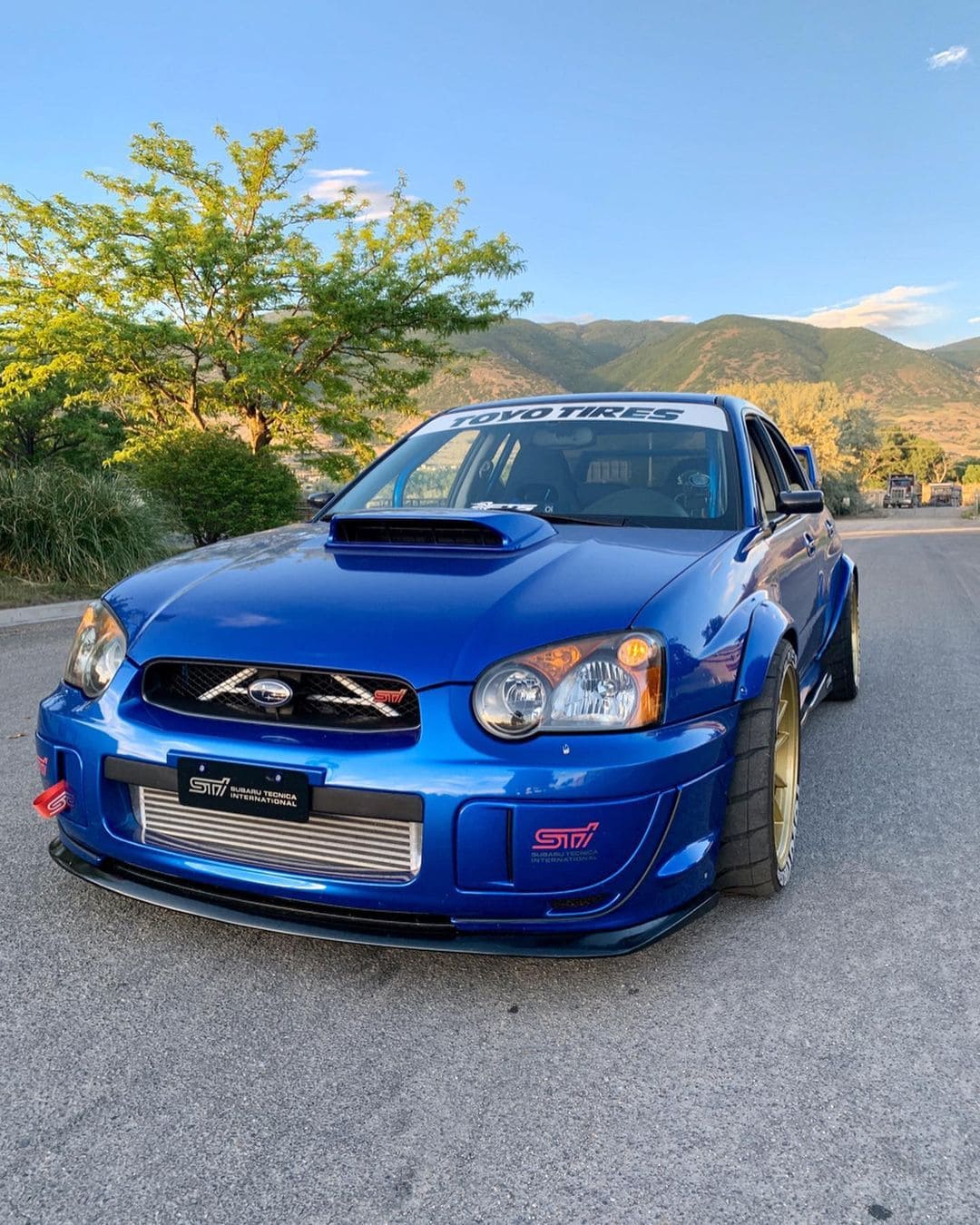 Are you apart of a club or crew with your car?
I was never a part of any sort of crew or club but my biggest inspirations to build this car was my dad. My dad grew up building cars to his taste and satisfaction. My parents pure passion for cars is what drove me to have so much interest in them, which later turned into passion. The apple didn't fall far. My friends and family have always been very supportive.
Is there any part/mod on your car you had to do a few times, or installed and then removed?
I originally installed a 3P airlift suspension system on the car but soon changed it out to coil over suspension. I thought the airlift was cool but it never felt solid to me. I wanted the car to be as usable as possible (performance wise) but also didn't want to spend a lot of time and money tuning in the air lift suspension. I'm definitely a coil over suspension kind of guy.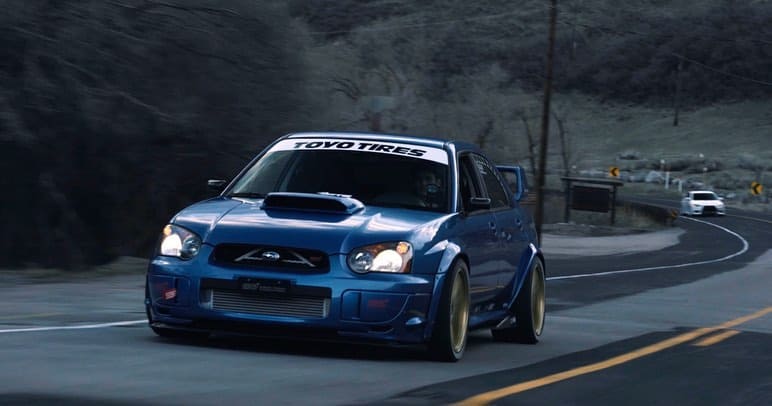 Everything about the car is my favorite, front to back. But I think the massive oem hood scoop and wing are my favorite parts.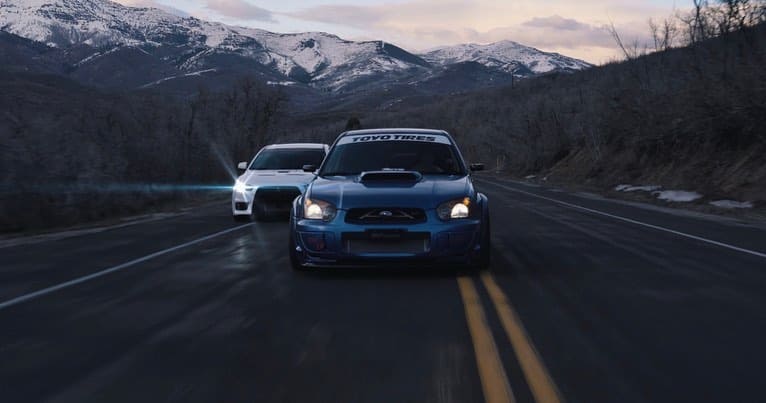 What's the best memory you had in your car?
Taking the car on the track for the first time was by far on of the best memories I have of the car. Spending so much time researching and wrenching in the garage really paid off the first time I took it out on the track. I didn't have any single issue and the car handled the way I anticipated it to. It was a rewarding and confidence inspiring feeling.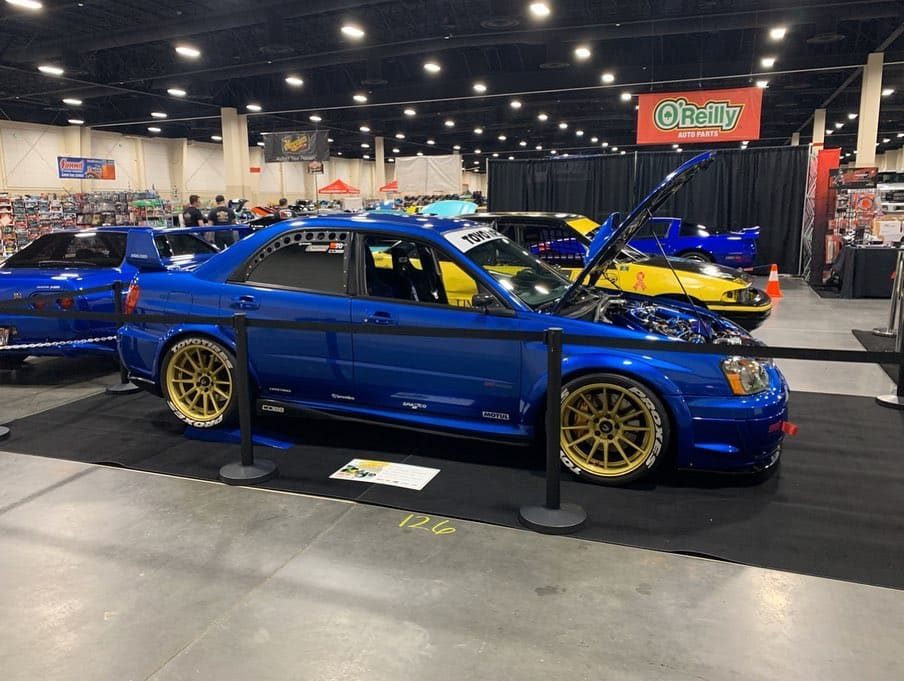 Build Report
-Pro tuned on a mustang dyno on 91 gas. Running on speed density using a Cobb accessport. 406WHP on 19 lbs of boost max.
-Blouch 2.5 xtr turbo
-aem 340 fuel pump, parallel fuel system with 1050x ID injectors, radium fuel rails, braided fuel lines, radium fuel pressure regulator. Cobb fuel pressure sensor kit.
-IAG phenolic spacers to fit a 3" Perrin turbo inlet
-Torque solutions TGV deletes
-Tomei headers and up pipe, Invidia downpipe and Invidia N1 catback exhaust.
-ETS front mounted intercooler kit with ETS speed density intake.
-ACT heavy duty street clutch with ACT light weight flywheel.
-oem steering rack and pinion
-group N sti engine mounts
-Grimspeed light weight crank pulley
-Perrin pitch stop and bushings
-Mishimotor radiator
-APR radiator shroud
-BC racing coilovers
-Cusco 6 point roll cage (special order from Japan)
-Sparco quick release with sparco steering wheel
-HKS turbo timer
-sti floor mats
-aftermarket head unit with Bluetooth and 12" shallow mount sub
-Cosmis flow formed wheels 18×10.5. Toyo 295/30 r888r tires with ISC 15mm spacers
-Karlton Fender flares (paint matched WRB)
-new sti oem grill, oem fog light covers, with freshly repainted front bumper (roof, hood-scoop,wing, trunk, fenders all repainted because of fading)
-aftermarket front lip
-apr carbon fiber mirrors
-apr license plate housing
-rear window spoiler
-custom made front brace
-Cusco subframe brace
-Cusco strut tower brace
-white line 24mm 3 way adjustable sway bars with oem sway bar bushings
-kartboy end links