Owner: Bill Sing – Instagram: @xxaustd_wrx
2013 Subaru WRX Hatchback – Location: California, USA
Photographers: @khmaibuk_media, @kwok_media_productions, @buckys_photography
"all dreams are within reach, all you have to do is keep moving towards them."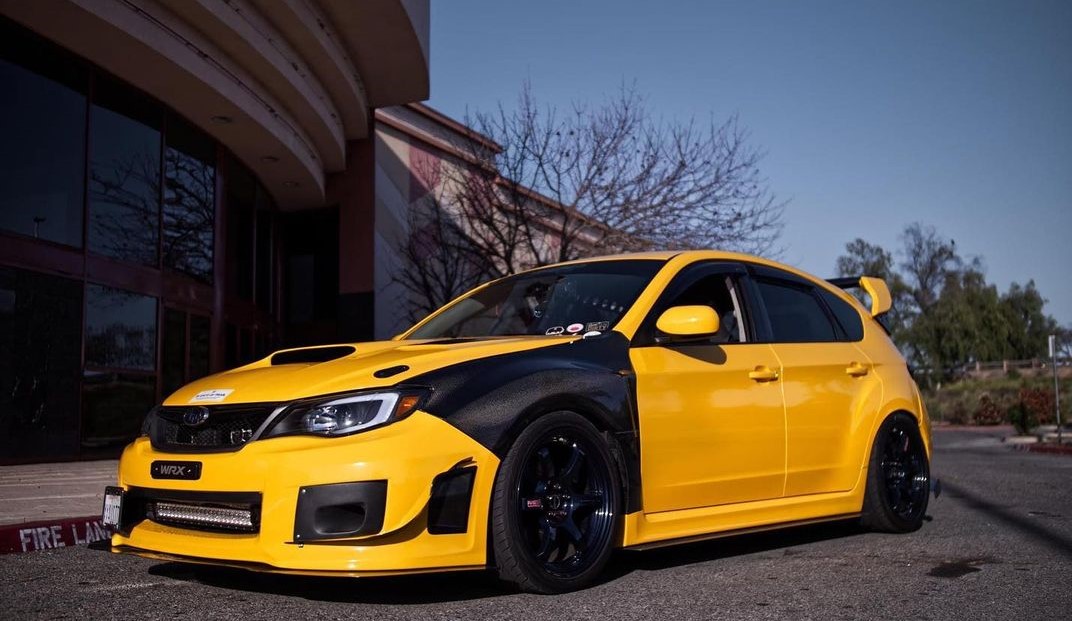 Was there more work on your car than you anticipated? Did you find a bucket of wiring worms, find some secret hidden problems…..
Yeah I didn't think I'd do too much on it honestly…. maybe throw a lip and wheels on it and make it more reliable with a simple tune and that was it…but ended up putting more exterior work I anticipated. My recent was getting an aftermarket stereo from Pioneer with the sub woofer….because the stock stereo really sucks! haha. My wrap was done last year. So, the car color underneath the wrap is Dark Grey Metallic– now it's wrapped in Sunflower yellow from teckwrap–the wrapping is done locally by a shop called "TINT MY RIDE"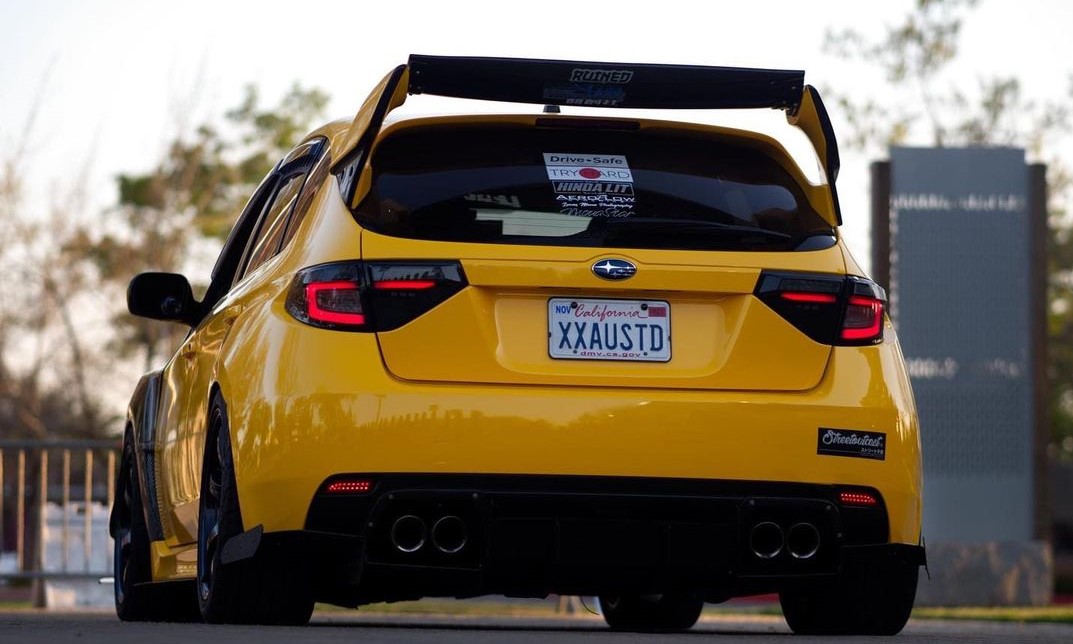 Are there any unique mods on your car? Hyper-rare parts, custom made parts…
The carbon fiber fenders are made in one piece, usually you'll see just the half part of it when you search online for parts.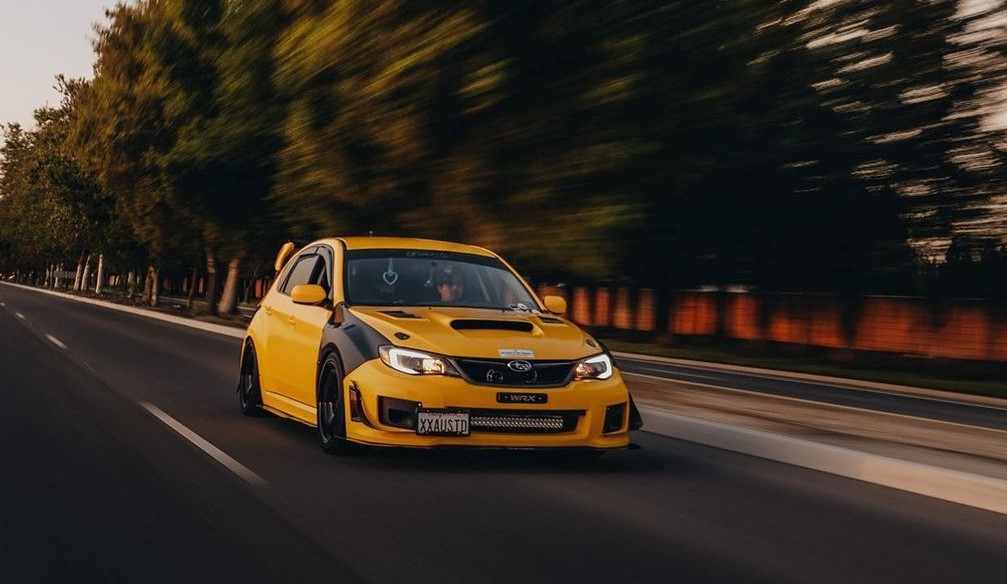 Would you consider your car done in its current form? Or do you have a list of "to dos" still left?
No, as a car enthusiasts–it's never done lol right now I'm thinking of bagging the car next.
Since it's more of a show car–I still want more power put into it.
I want to do a Varis full body as well but we'll have to wait and see.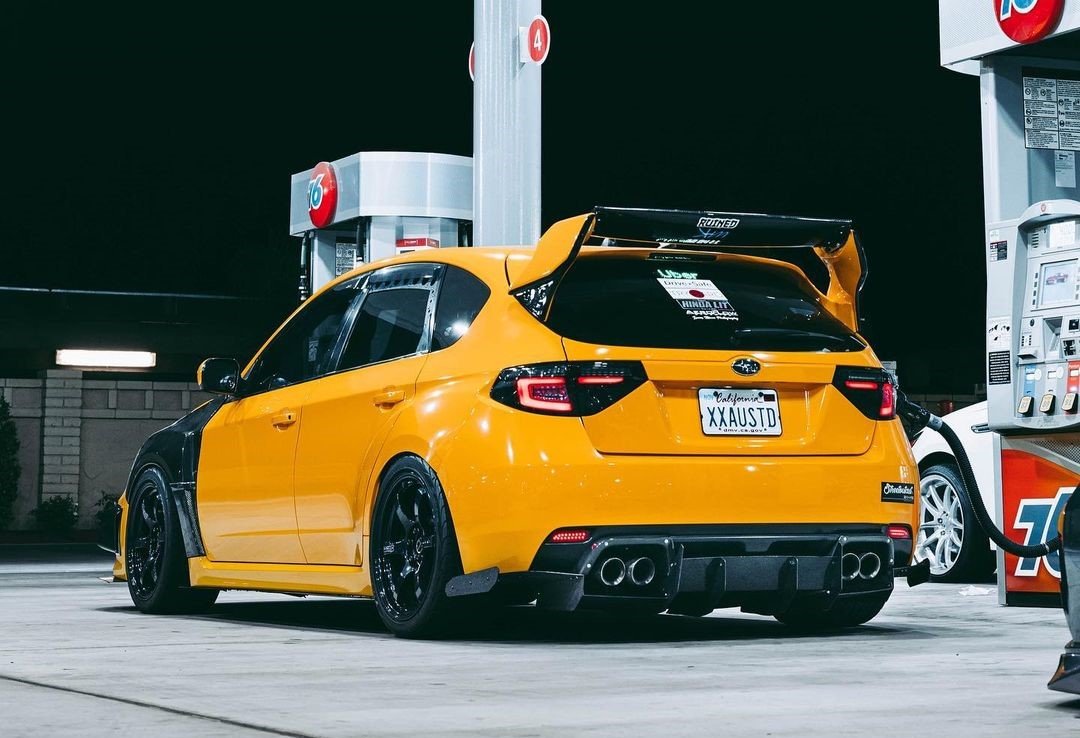 What is the biggest problem you ran into on your build?
Nothing so far… let's cross our fingers.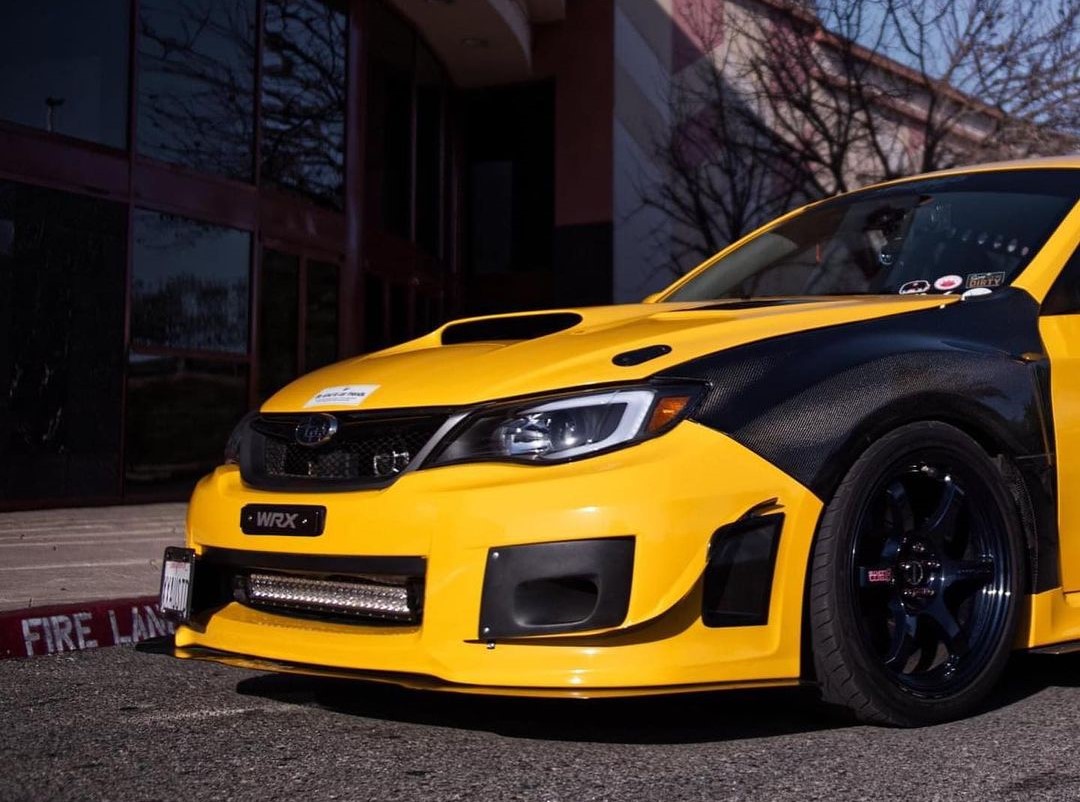 If you had to do it again, would you build the same car?
Yes, but I would get a levorg from japan–which is the wagon/hatch version of the newer wrx sti.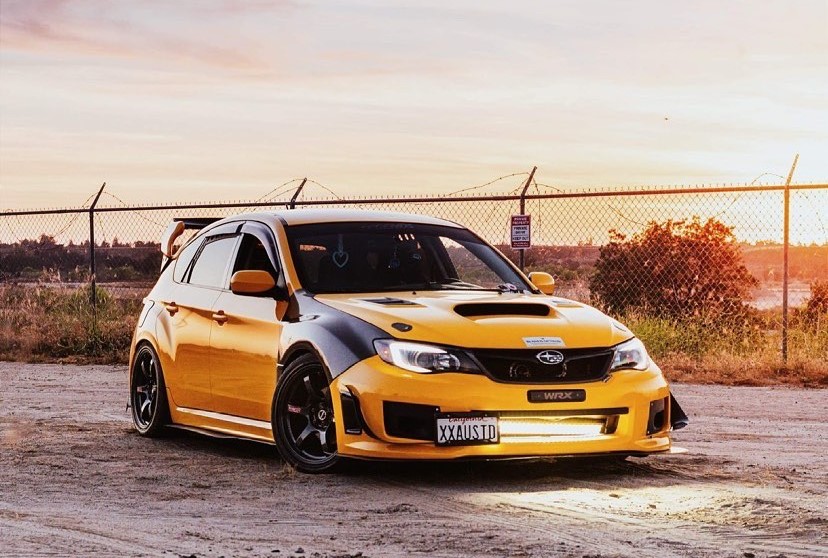 Are you apart of a club or crew with your car?
I'm not apart of a club or crew but every Thursdays we go out and have boba drinks and chill at a regular Thirsty Thursday Car Meet.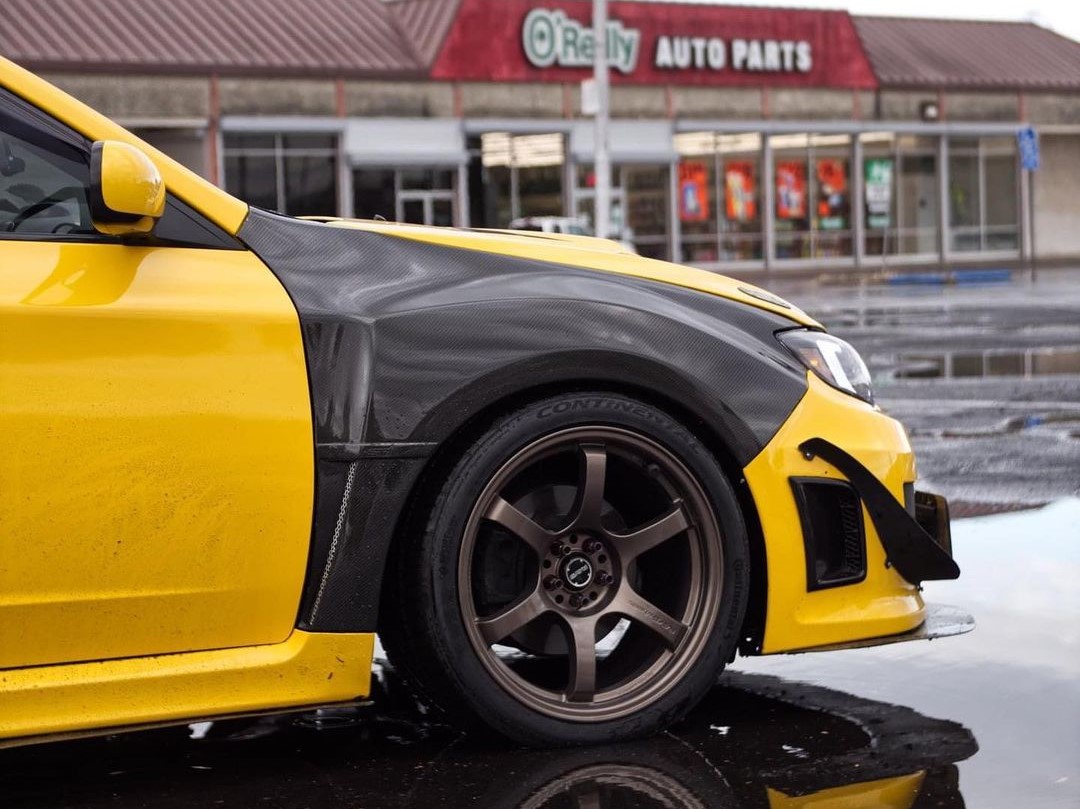 What is your favorite part on your car?
My favorite part of the car has to be the back end— the big wing/ the sequential tail lights.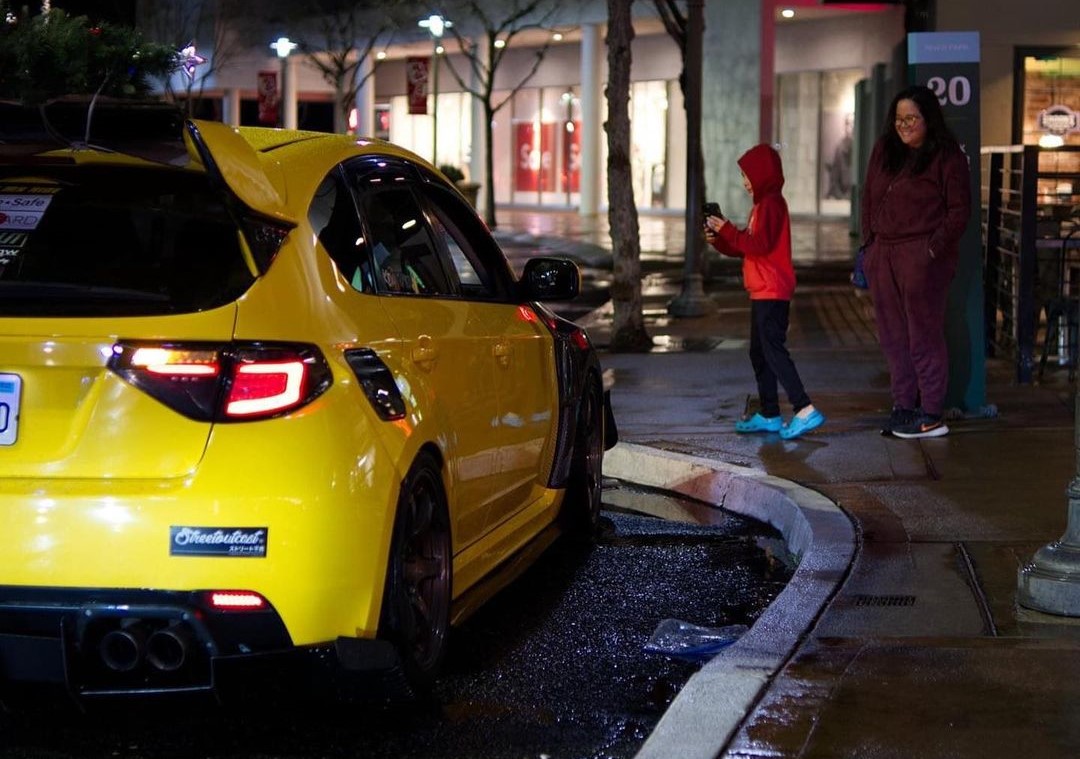 What's the best memory you had in your car?
Best memory is meeting new friends along the way…the Subaru community and others who I have made friends with are great–as we share the same passion for cars.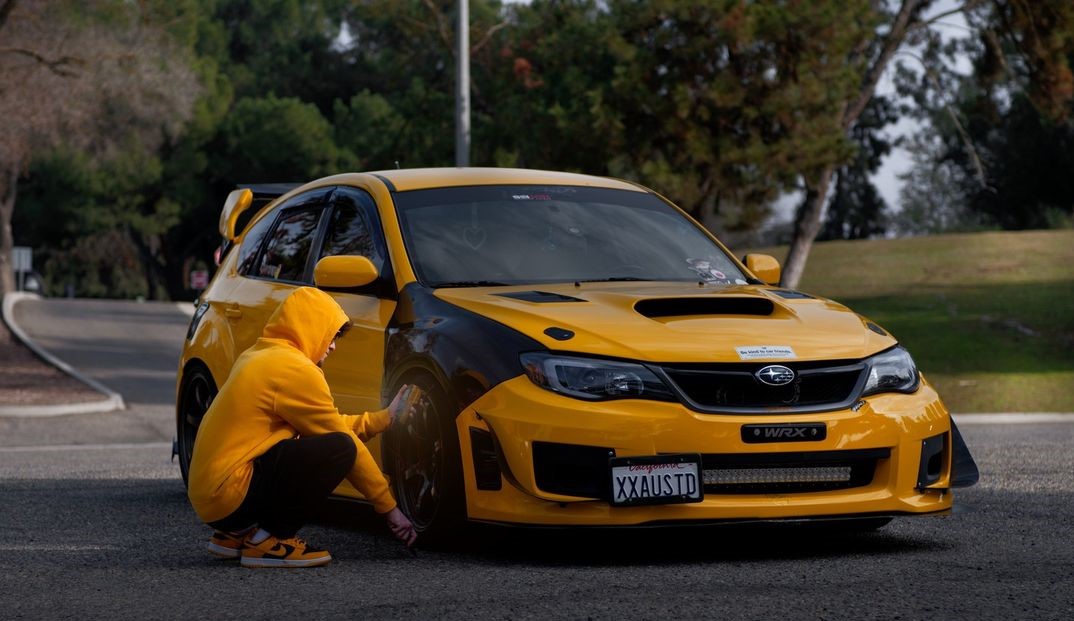 Build Report
Downpipe
CAI
KEVINTUNED.