Owner: Instagram – @infamous_Wrx17
2017 Subaru WRX – Location: Southern California, Pacoima, USA
I aim for stuff so big that the dream is bigger than the fear – Steve Harvey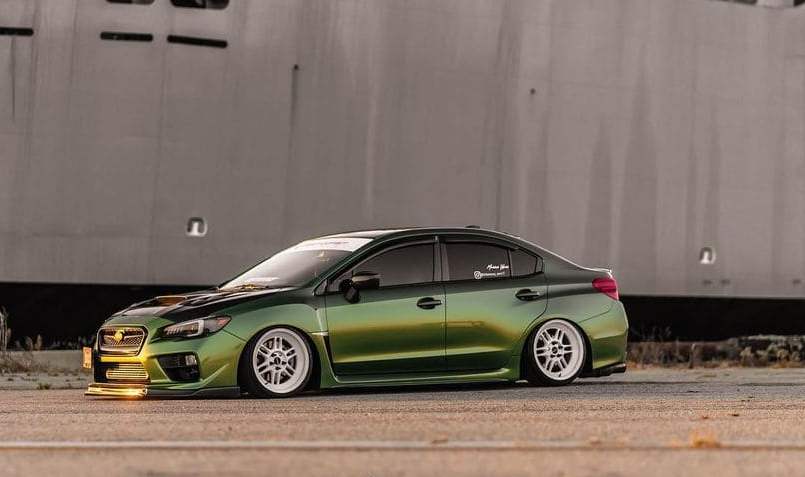 Was there any unusual circumstances around how you acquired your car?
Nothing unusual. My interest in Subarus came from my uncle. Growing up he had an 09 WRX and for stock power is wasn't bad. After some research on Subarus I made the decision to buy my own.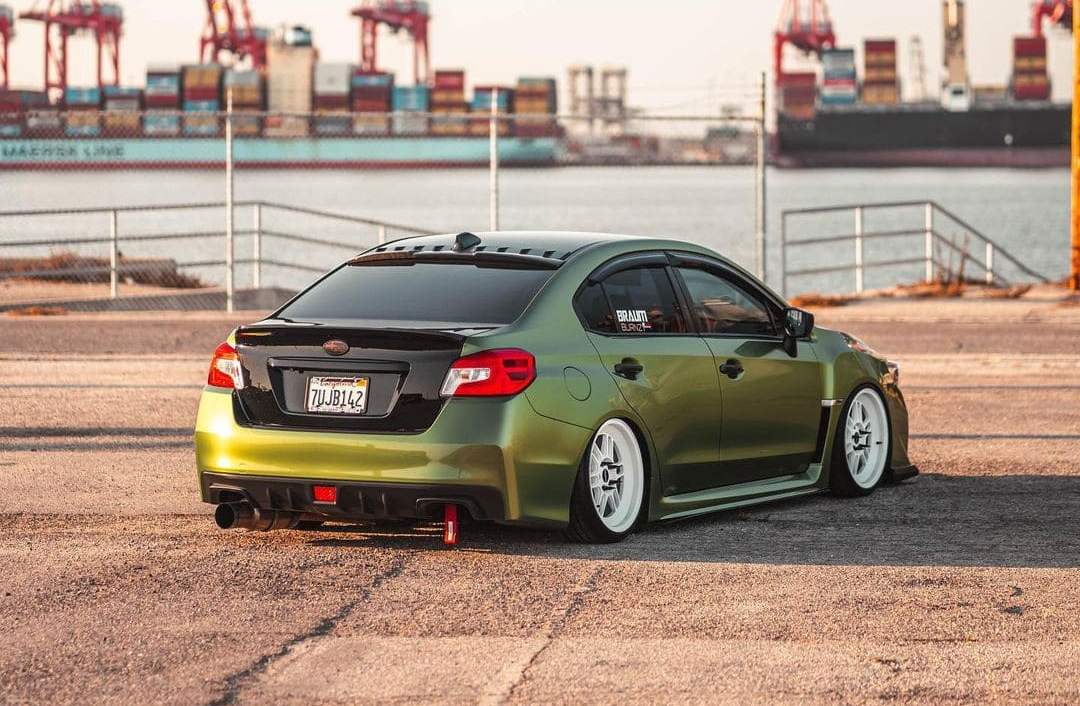 Was there more work on your car than you anticipated? Did you find a bucket of wiring worms, find some secret hidden problems…..
No not really. I bought my car off the dealership with 0 miles. If any problems occurred, it came from the modifications I would do to the car (nothing serious)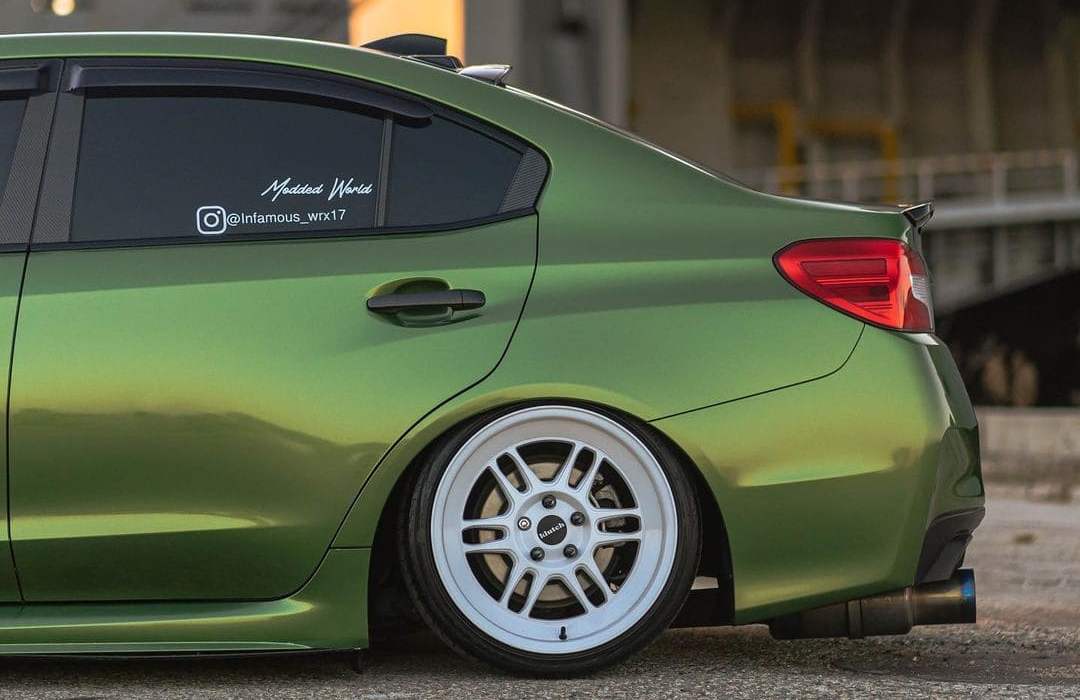 Are there any unique mods on your car? Hyper-rare parts, custom made parts…
No unique mods or rare parts. All the modifications I have on the vehicle are mods anyone can buy.
Would you consider your car done in its current form? Or do you have a list of "to dos" still left?
No, I don't think I'll ever be done with my car because there's always something I want to add to the car. Whether it's from exterior, interior, or performance. My future plans for the car is changing the taillights, redoing the aero kit (side splitter and diffuser), and possibly an upgrade on the turbo.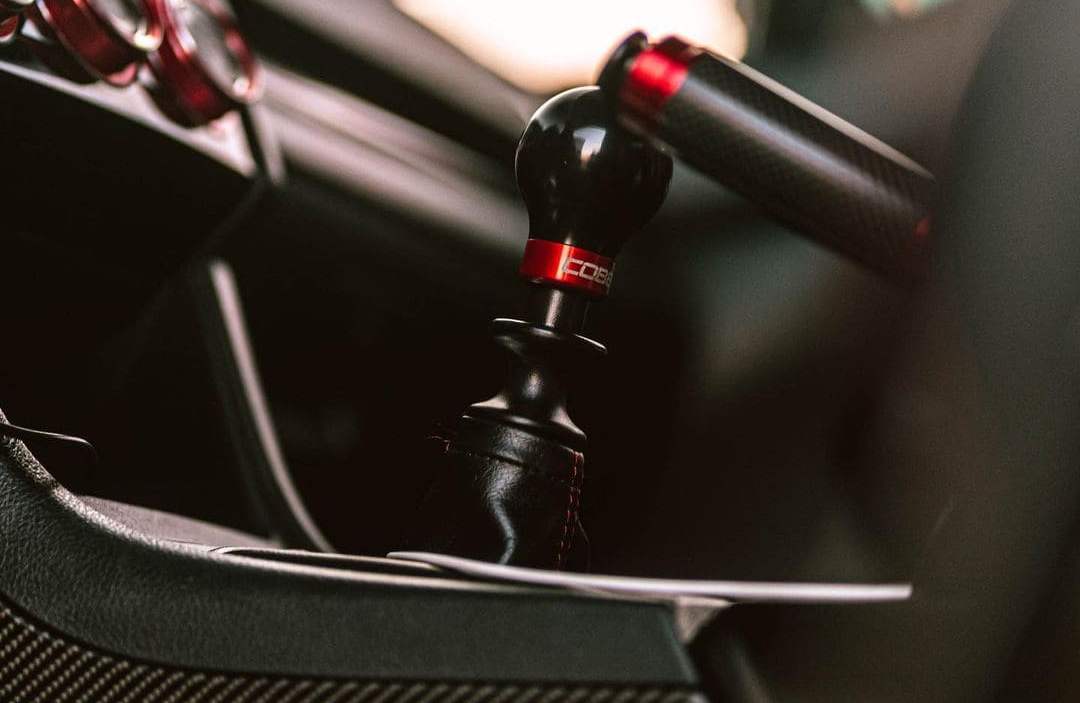 What is the biggest problem you ran into on your build?
The biggest problem I ran into was having a manufacturer defect on the transmission case and front axles. When I bought the car shortly after I began hearing a chirping noise every time I engaged the clutch. It took 3 shops to find that the sleeve on transmission case was worn off and several days without the car as well. Transmission case was replaced as well as my front axels.
If you had to do it again, would you build the same car?
If I had to do it again, I would build the car the same way without a doubt. Over the years, I've put a lot of time and effort into modifying it and it's always giving me something to do. Every part I install on the car gets me closer to the end result.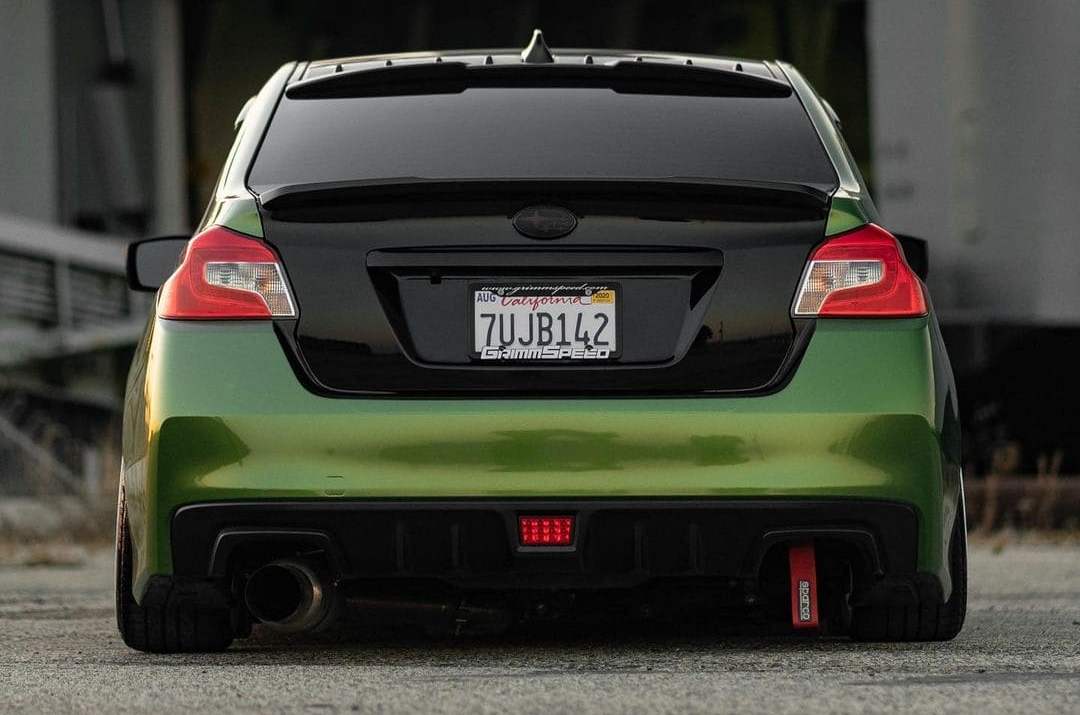 Are you apart of a club or crew with your car?
Yes. I'm with @savagemob and @wickedcukture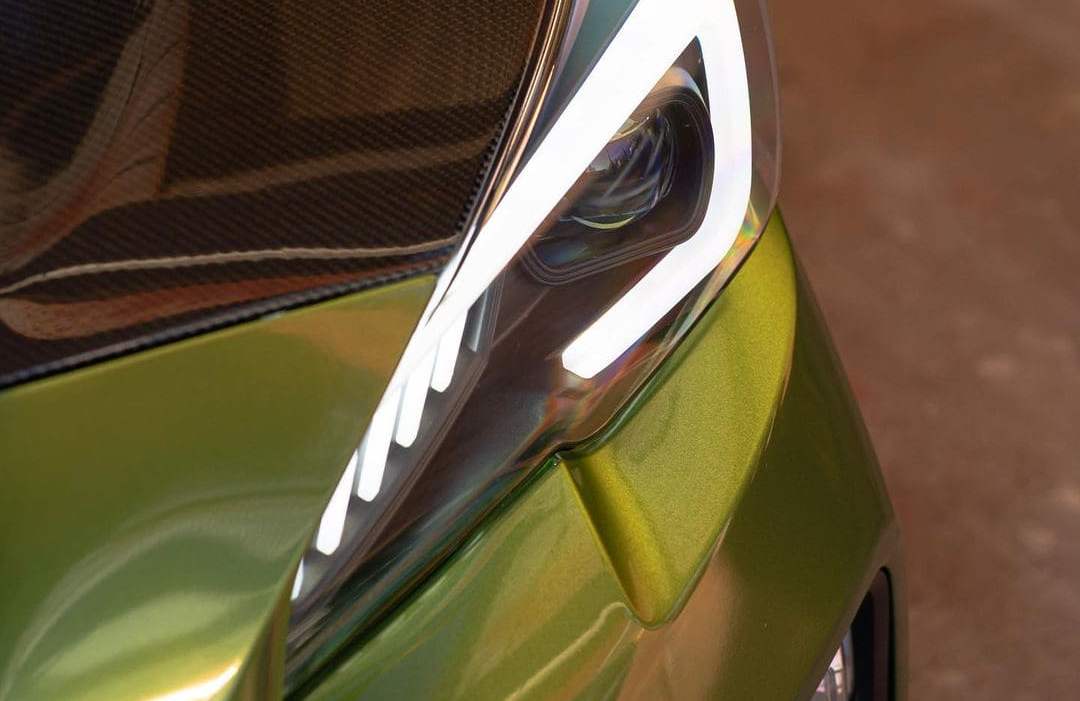 Is there any part/mod on your car you had to do a few times, or installed and then removed?
The part I have had to removed multiple times would be the suspension. When I had coil overs I would remove them to adjust ride height. Now, since I have airlift installed. I'm always looking for leaks and removing the struts to fix them.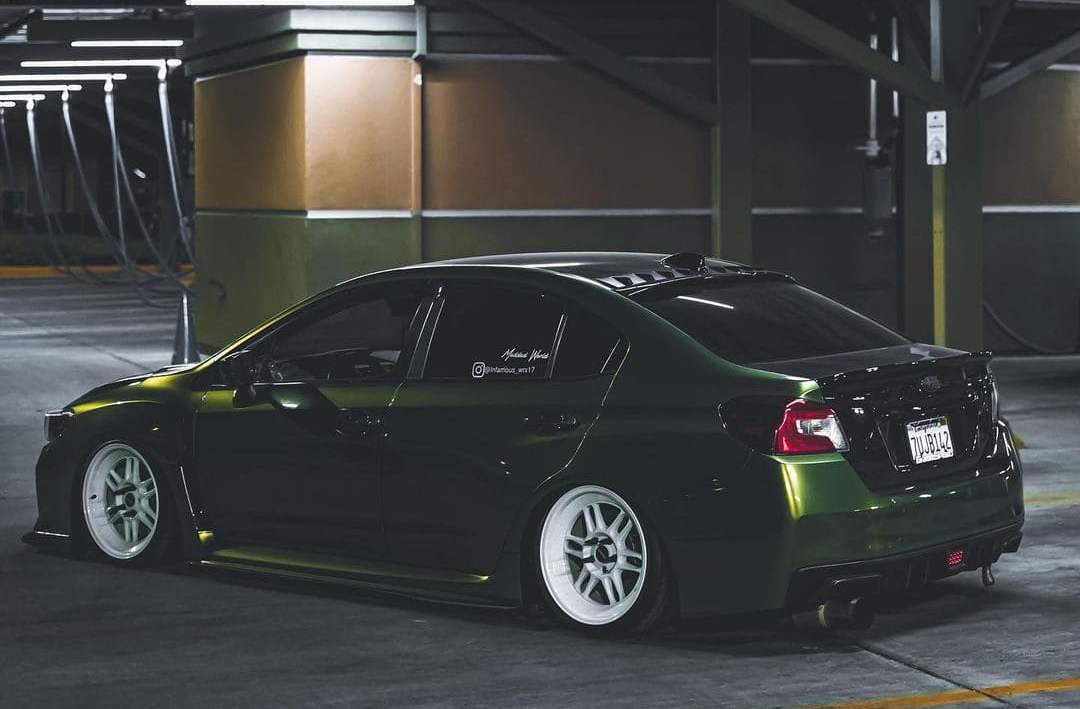 What is your favorite part on your car?
My favorite part of the car would be airlift. When aired out at car shows it gives the car a whole different look. It's always eye catching to people who walk by and see the car.
What's the best memory you had in your car?
I don't really have one single best memory in my car. What I always tend to remember is seeing kids or adults recognizing the car and giving me compliments.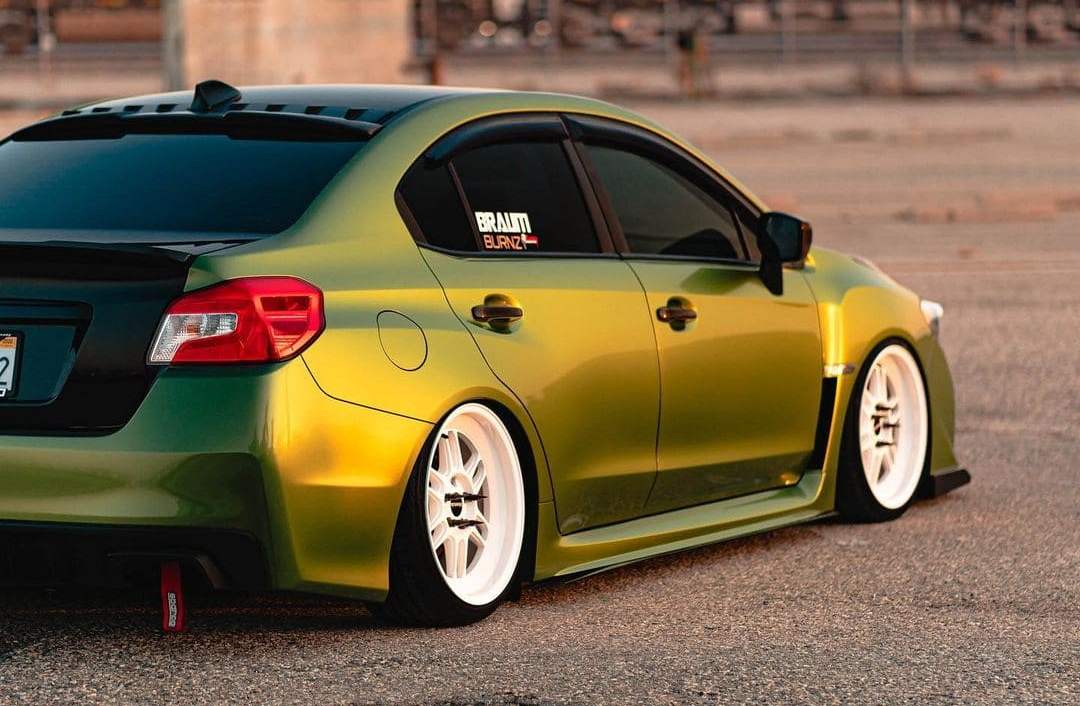 Build Report
Engine:
Flex Fuel (E85)
Egr/tgv deletes
AOS
3 port boost controller
FMIC process west
Pro tuned
Catless down pipe
Tomei Catback Exhaust
Cobb Big SF Intake
Cobb AcessPort
Perrin short shift
Perrin shifter stopp
Perrin shifter bushings
Interior:
Carbon Fiber A Pillars
Carbon Fiber Shifter kick panels
Carbon Fiber Armrest
Carbon fiber AC Vents
Carbon Fiber front door sills
Carbon Fiber 2 pod gauge cluster
Carbon fiber glovebox
Braum seats
Braum harness bar
Braum red harnesses
Airlift Trunk setup
Red AC Knobs
Carbon fiber/Red E-brake
Exterior:
Mamba Green wrap (Inozetek)
APR Carbon Fiber front splitter
Seibon carbon fiber front lip
Seibon carbon fiber Hood
Seibon carbon fiber trunk
Carbon fiber pillar mask trim
Carbon fiber mirror covers
Subispeed headlights
Carbon fiber door handle covers
TypeZeroWorkz sideskirts
Carbon fiber V Style roof spoiler
R1 concepts rotors and brake pads
3rd brake light (lower)
Infinitewerks 3pc wheels (shipping)