Owner: Kole Shenberger –  Instagram: @_spoof_
2001 Volkswagen GTI – Location: York, Pennsylvania, USA
Clean your damn door jams…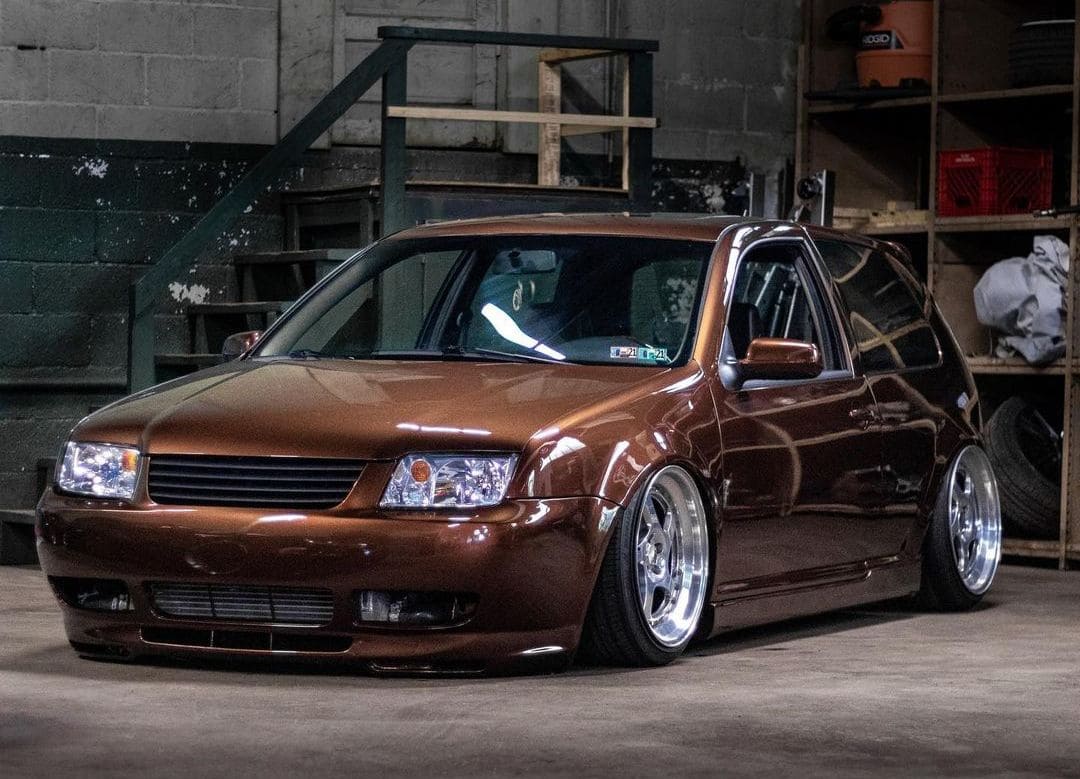 Was there any unusual circumstances around how you acquired your car?
The car was originally built for a buddy of mine, and he needed to sell it to build his house, and since I was in love with it, I was first in line to buy it.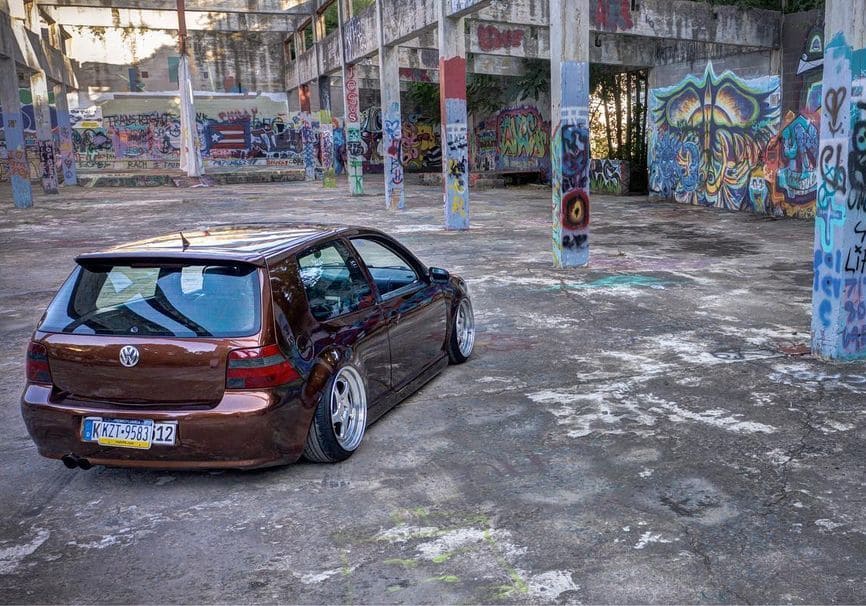 Was there more work on your car than you anticipated? Did you find a bucket of wiring worms, find some secret hidden problems…..
When I bought it, the car was just a Jetta front end swapped GTI, after driving it around for a little, I decided it was time to put my own touch on the car. It was my first time ever doing body work and paint. I don't think it came out too bad at all, still has some work to do, but that's the name of the game, nothing is ever completely done.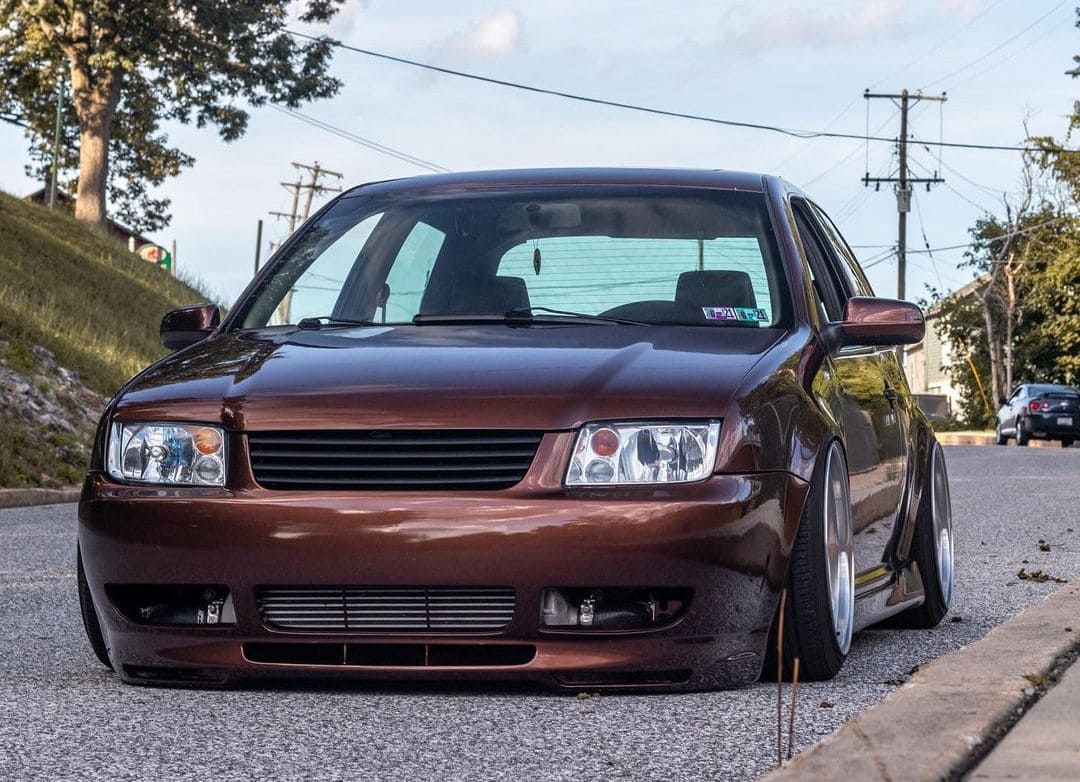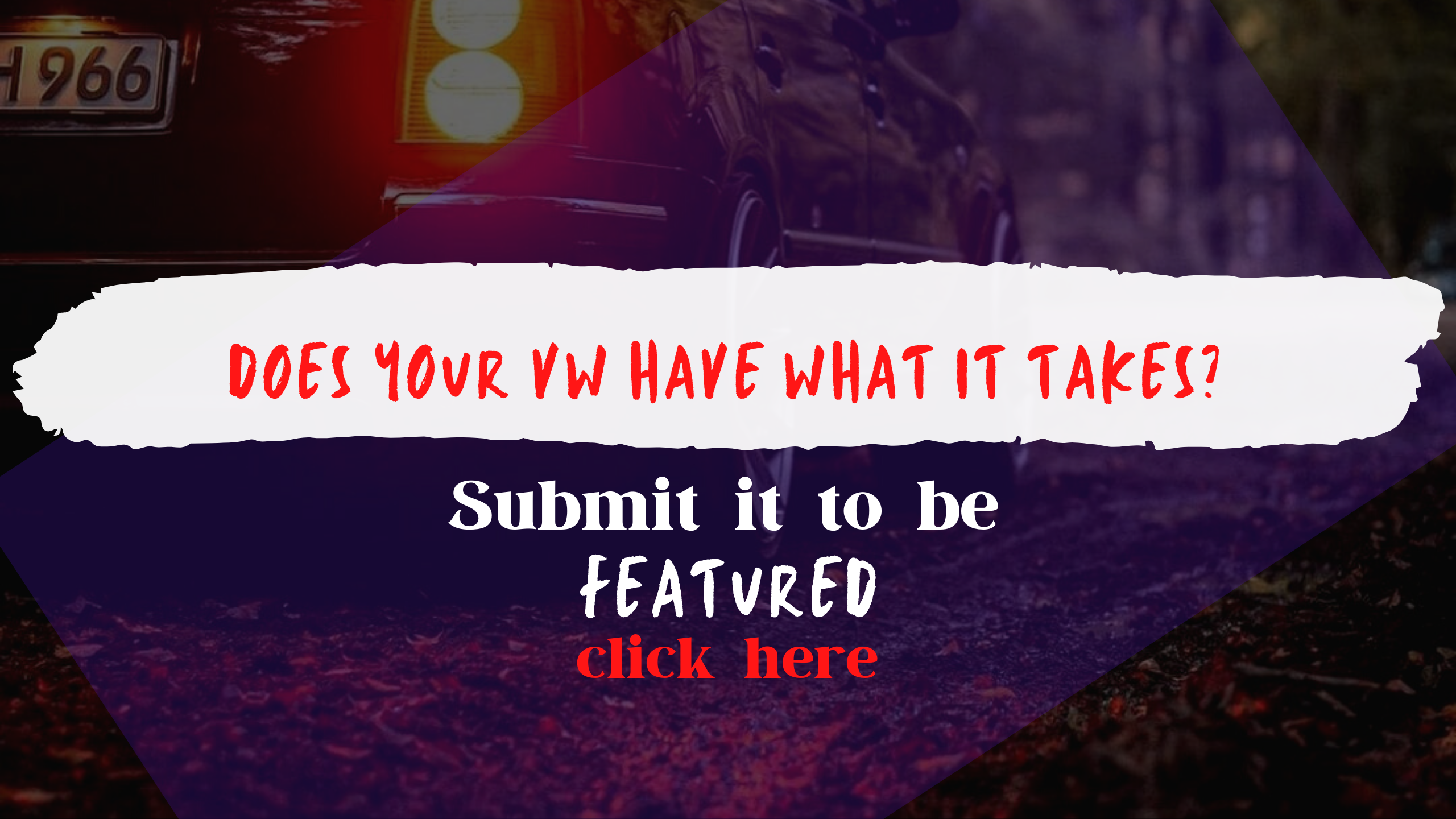 Are there any unique mods on your car? Hyper-rare parts, custom made parts…
The whole tank setup for the air ride was custom made as well as the false floor. I cut everything out in a CNC milling machine, straight from a CAD drawing that was wildly drawn up.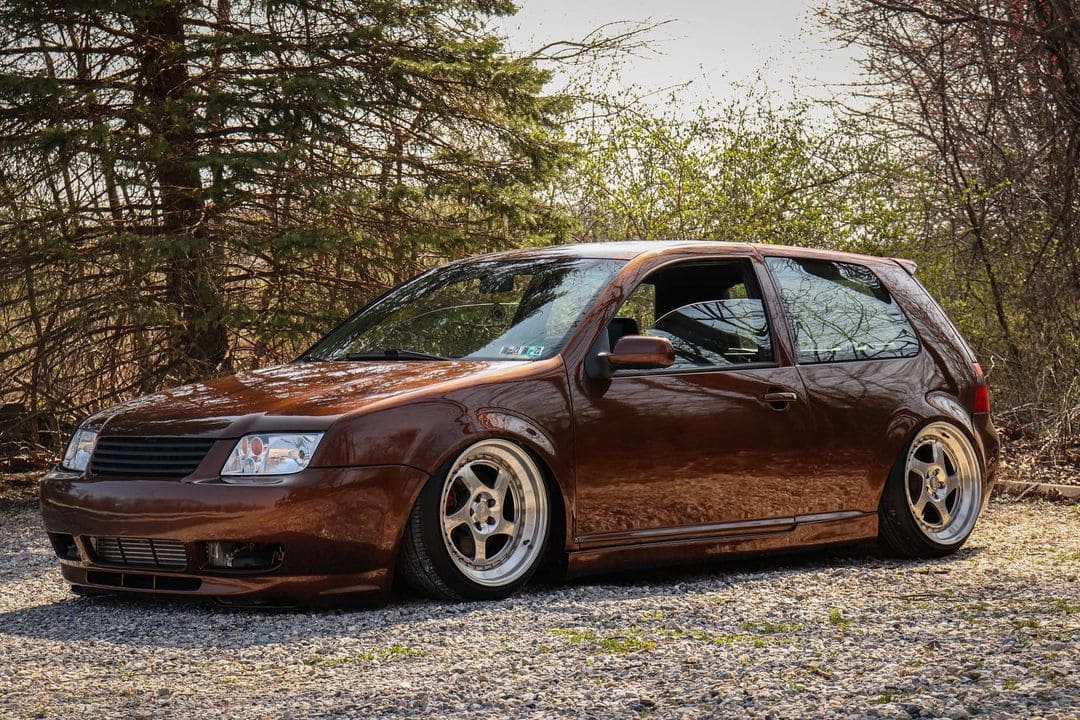 Would you consider your car done in its current form? Or do you have a list of "to dos" still left?
The cars are never. I always catch myself adding onto the TO DO list. Currently I'm building a big turbo motor with some more performance parts to add into the mix as well. Also some more cosmetics to be finished up as well.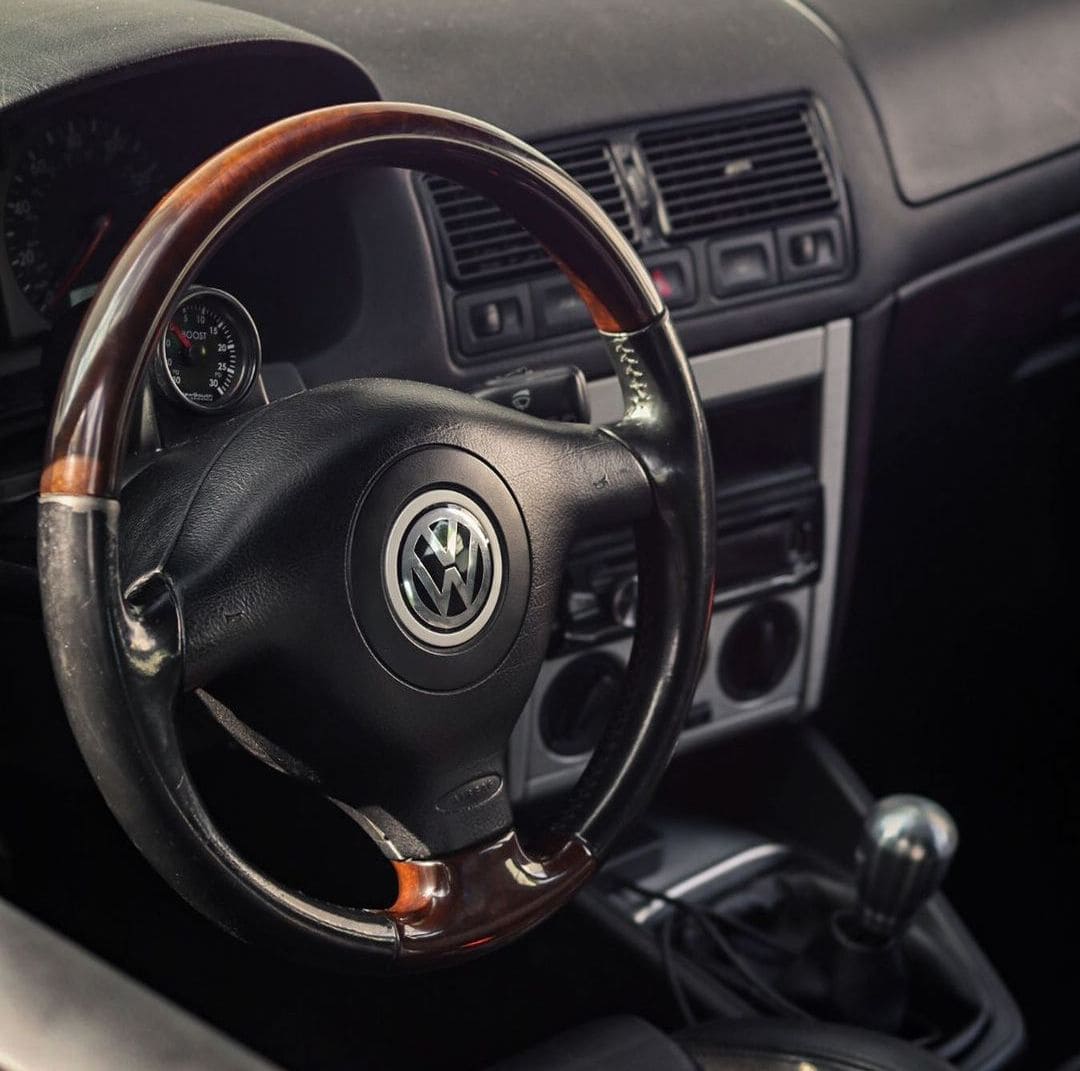 What is the biggest problem you ran into on your build?
TIME! Working a traveling job definitely puts a damper on time to work on, and time to enjoy the car.
If you had to do it again, would you build the same car?
I definitely would, but would take more time on everything.
Are you apart of a club or crew with your car?
No, never was a big fan of car clubs. I do all this to express myself and not have others influence on what I build. #makeityourown
What is your favorite part on your car?
Definitely has to be the paint and body work. I went for an OEM+ look and feel like I hit that pretty good. I always get looks driving down the road and when parked in a parking lot. Always being stopped so that people can look and ask questions about the car.
What's the best memory you had in your car?
Every time I turn the key.
Build Report
2001 Volkswagen GTI "Jolf"
Custom paint and body work
Custom tank set up
MK6 GTI front seats
Big turbo 1.8t
IDF Drop plates, tubular control arms and subframe
CCW LMT5 3 piece wheels
Airlift performance series bags on 3p management
Imported euro bumper, wood grain steering wheel, taillights and side skirts.