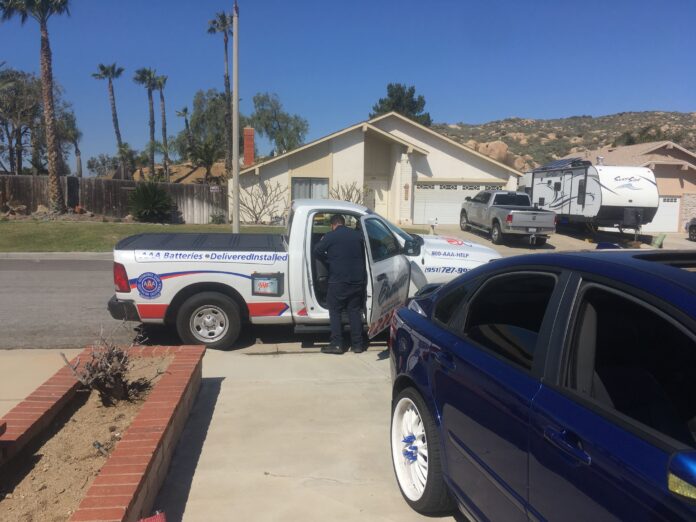 Why AAA Batteries are the only Batteries to Run in Your Car
So I think that car owners fall into two categories. Those that will have battery problems, and those who decided to never have battery problems again. While I was in the first as a youngster, now that I'm all grown up, and have more than $4 in my bank account, I am glad to say I am in the latter. After this article, you too can join me in the ranks of those who don't worry about a dead battery and your car not starting. Random pictures of my recent AAA battery replacement sprinkled throughout. And for those not familiar with AAA, it is American Automobile Association. We talk more about them, and what you're missing out on here, "You Still Don't Have a AAA Membership…Why Not?"
So we've all been there, car wont start and the battery is dead. Even worse is when it happens to your wife and she's out and about, worse worse, with your kid in the car. When we were younger and had less disposable income, the battery seemed like one of those things where you would wait for it to ruin your day, and then spend the rest of the day getting it squared away. Waiting for a jump, asking for cables, plucking the battery, parts store and swapping for core cash….hours wasted.
You don't have to live like that
About a decade ago, and  don't know why, I decided to try AAA for a price on a new battery. I have been a premier member of roadside assistance since 96′, and never considered buying a battery from them. Truth be told, I don't remember the car or the situation that prompted the inquiry.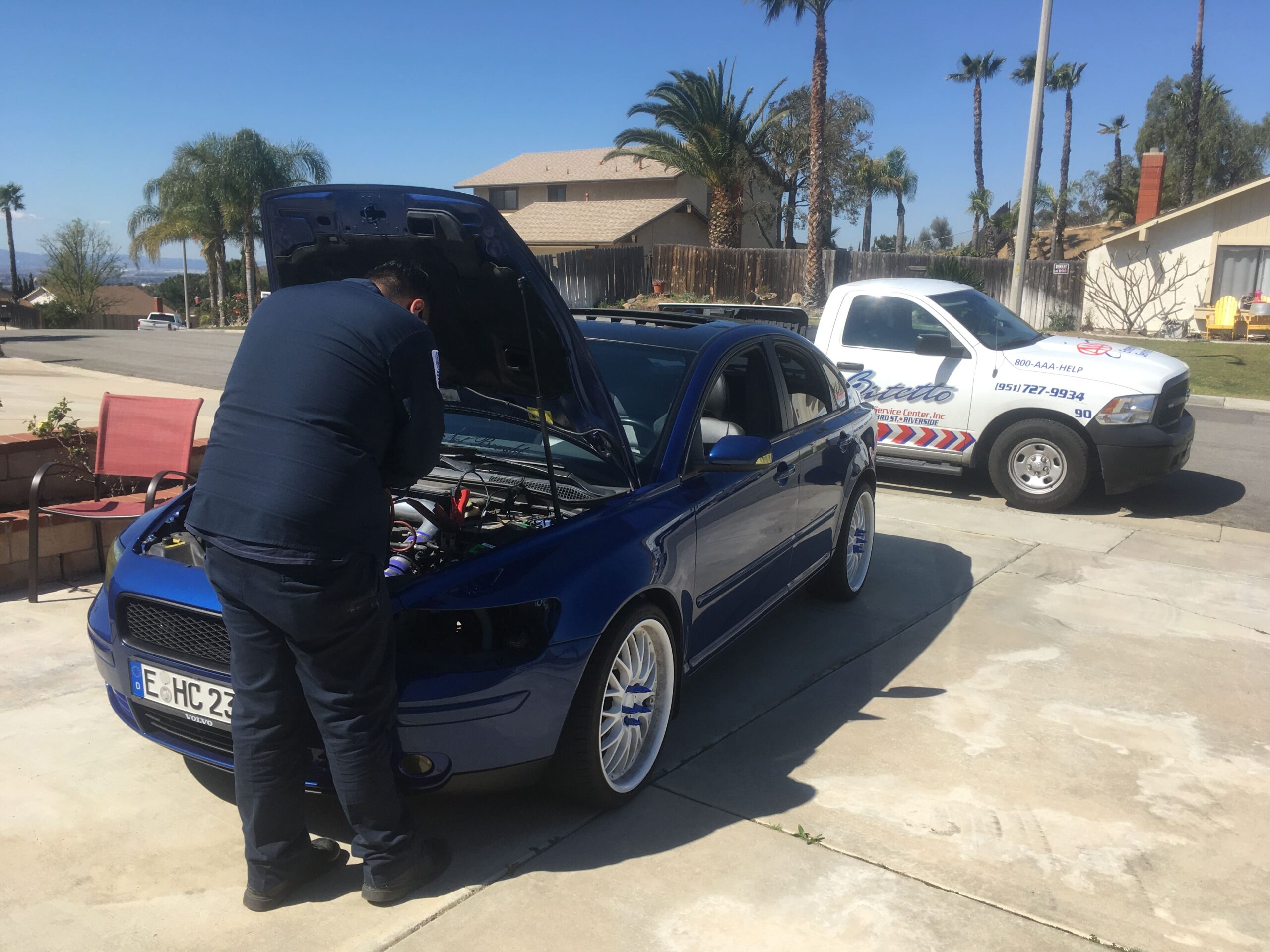 Anyways, after getting a quote for a battery, I found it was actually cheaper than Autozone and Kragens/Oriellys. Well, cheaper is good enough for me. This isn't a major engine mod, and horsepower wasn't at stake, so sign me up for a AAA battery.
Best of all, they said they would come and install it. I thought "ahhhh, coool, thanks soooo much", cause a battery only takes 5 minutes to pluck. But after it was said and done. I was singing a different tune, and here's why.
Benefits to Buying a AAA Battery
I'll make this article super to the point. The benefits to purchasing your battery from AAA are as follows:
Price: After searching around, the price was lower than any local auto repair store.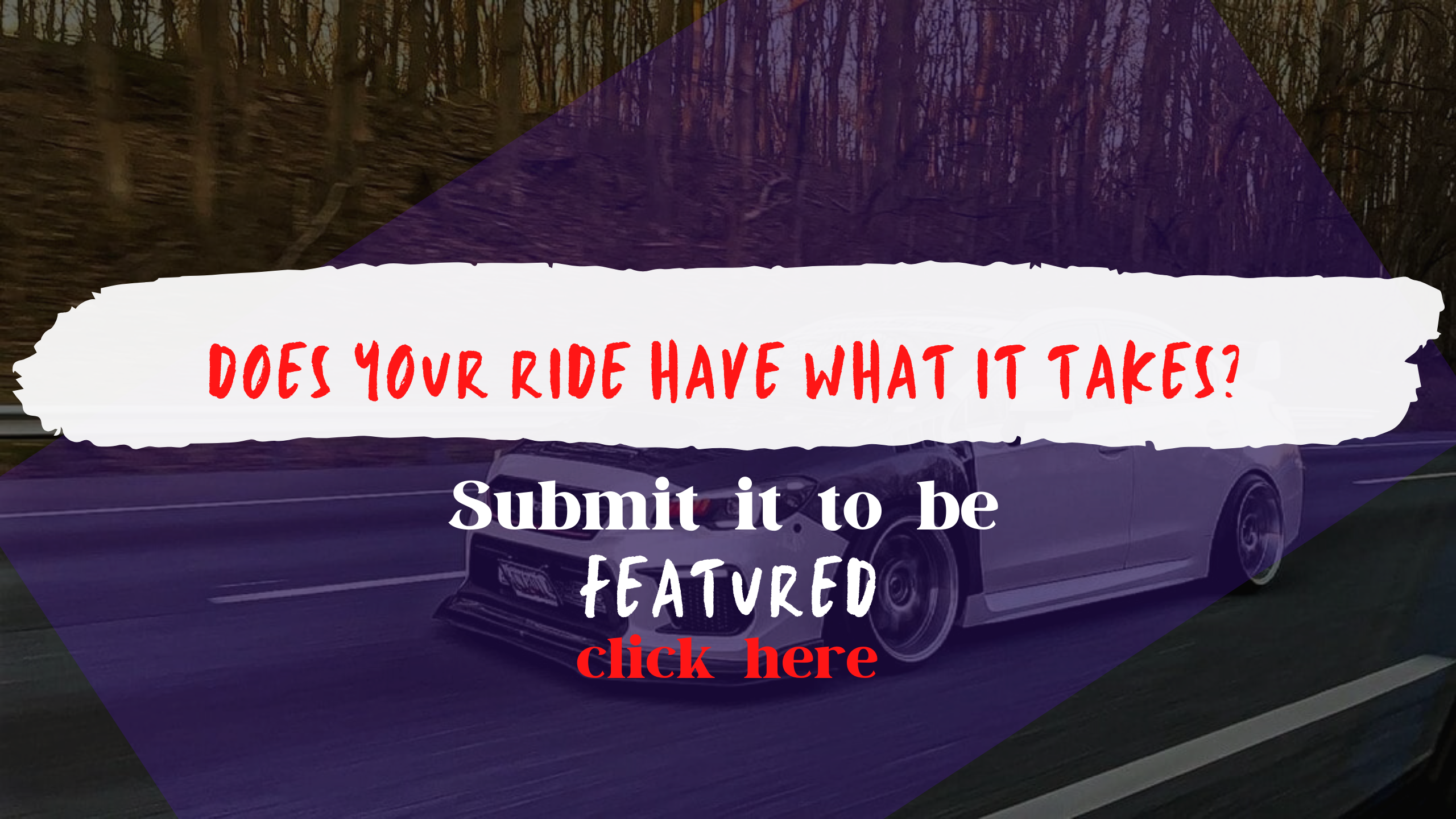 Availability: They have like every dang battery either on their truck or 5 minutes away. With my P1 Volvo, some parts stores said it would be special order (random long rectangle Euro battery) and be here tomorrow…not good if I need to be on the road today.
Install: Sure you could rip out your battery and put a new one in yourself, but after I let the AAA technician do it, I was like "Never Again". They do all the work while you chill and sip your road soda.
Instant Core: You purchase a new battery from a parts store and you're playing the core exchange game. The price is inflated by $10+ and you get that back when you recycle your battery. Didn't bring it to the store, drive home, drive back to the store lugging a battery to stand in line and get your $10. Not with AAA. Core included in price and they take the old battery for recycling right there.
Location: So this is one of the best perks we see to the AAA battery. You don't have to know crazy math to know you have 50/50 chance of breaking down at home vs out and about…you're either at home or you're not. If you're at home and your battery dies, not the worst. You have your tools, you have your garage, and maybe a spare car to run to the auto parts store. Regardless, you still have to do the whole song and dance outlined above.
But if you happen to be sitting in a parking lot, or on the side of the road, maybe in a parking garage… you'll really enjoy this feature. The AAA battery service is 100% mobile, and always has been. They will come to you. You just sit back, wait for the AAA battery technician and they handle the rest. In our experience, the technicians are typically at you within an hour, and done swapping your battery within about 15 minutes. Close to home, or on vacation, they have you covered.
AAA is nationwide, so is the battery service.
Warranty: Now this too, is an amazing feature. Sure you get a warranty at your local auto parts store, but these will range on how much you spend on the battery. Currently AutoZone lists their battery warranties between 30 days and 3 years. This is their Free Replacement Period. Good to know, but again, if your battery fails, you remove it, you take it to the store, do warranty paperwork, go home, install…
The AAA battery warranty is 2 parts, both great. First you get 3 years free replacement. At anytime in the first 3 years of installation, AAA will come out and swap it out no problem. Again, they come to you. The second part of the warranty just came in handy for us and sparked this article. It is a 3 year pro-rate period that starts after your initial 3 year replacement period. I don't know the exact pricing scale, but essentially you get another 3 years where the battery will be discounted.
For example, on our rig a few weeks ago, the battery was getting slow to start. As an adult I figured I would handle this before I was on the side of the road, or late to a meeting. Pulled out my battery receipt I keep in my glove box and saw I was actually in the fourth year….dang, really wanted that free replacement, but also glad my battery had made it that long without issue. I called AAA, within 20 minutes the tech was here, tested and confirmed the battery was dead.
From there, he pulled my replacement out of his truck, popped it in and provided my brand new battery warranty card. Clock started again on my 3 year free replacement, and extended 3 years pro-rate battery. All in, with the pro-rate, $107.66. Now if you haven't shopped a battery in a while, they've gone up. The same equivalent battery for my car now at AutoZone is $220+ all in.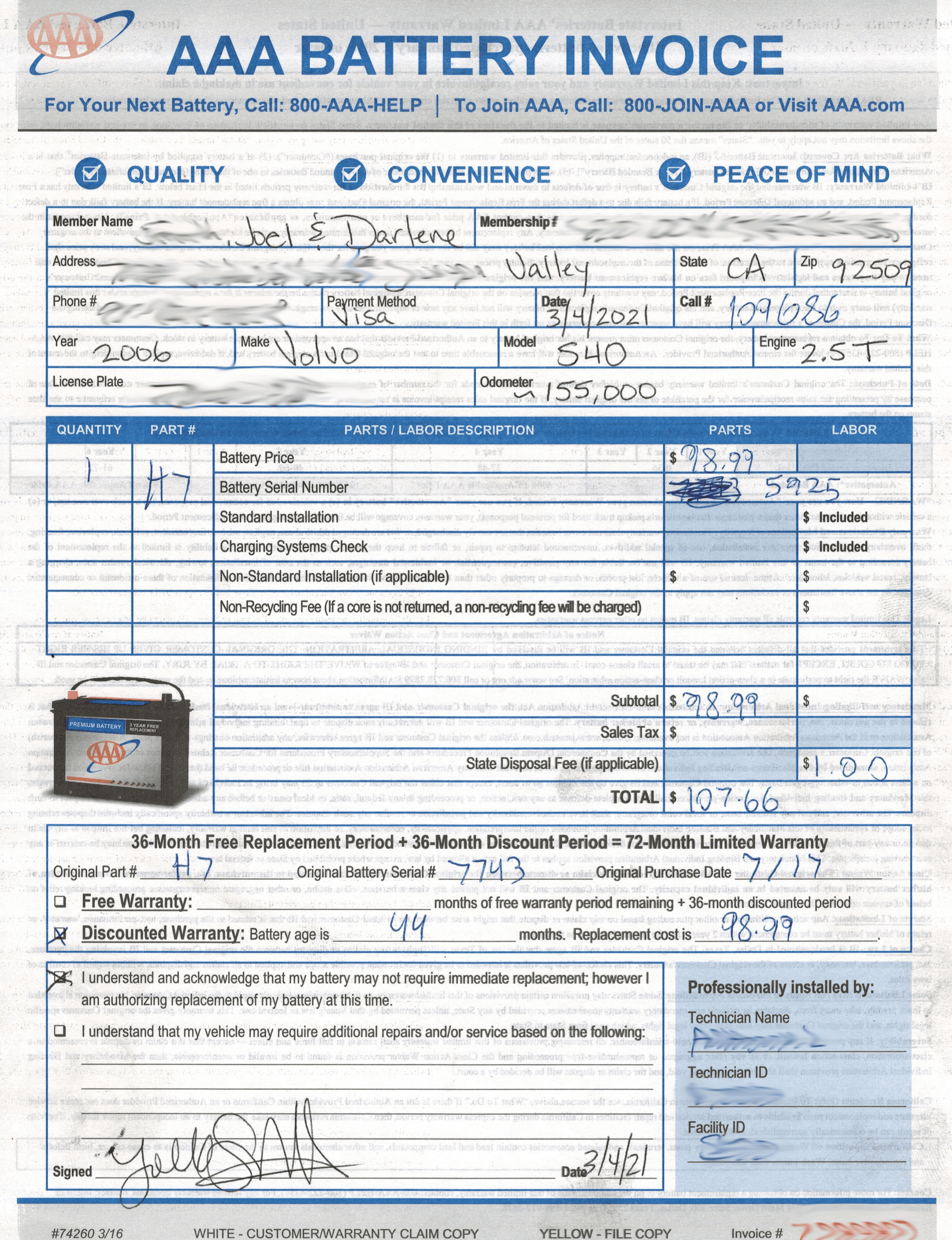 I think I've made a pretty good case for the AAA battery. Yeah, I know, seems like I'm on payroll, but nope. But if AAA wants to shoot a battery my way for the praise I'd take it. Just to remind you all as well, the AAA battery service is for members only, but don't worry, the club is easy to join, and the battery service is the tip of the iceberg. If you think this is amazing service, you should really check out all AAA offers in their memberships here.