A Simple Install That Makes All the Difference in Your Suspension
Too lazy to read? No problem, the full install, product review and drive test is in video format at the bottom of this article.
We all know that suspension is an important part of any performance car. Since many people opt for the fun and sexy horsepower giving parts as their first upgrades, suspension parts are often overlooked, or ignored completely. This was no different with out build, but at a certain point, we decided to finally get our act together and start firming up the car. And may we say, should have started with suspension, because then all the HP gains would have been better planted and realized.
Here we are looking at the Elevate Volvo S40 Rear Anti Sway Bar. Currently this unit is at $262 and comes in three variations. The variations aren't for preference of rigidity or stiffness, but simply different applications depending on the particular geometry of your P1 chassis. All three are available here: https://www.elevatecars.com/store/volvo-s40.html, under the Suspension tab.
Impression of the Product:
Shipping and packaging was as expected from elevate. Fully wrapped and sealed, protected from any shipping mishap that could happen.
The actual bar… Solid, heavy, sturdy, massive. When comparing it to the factory unit, you can see exactly how the suspension upgrade is possible, its via this solid and rigid bar that will replace the dinky light factory one.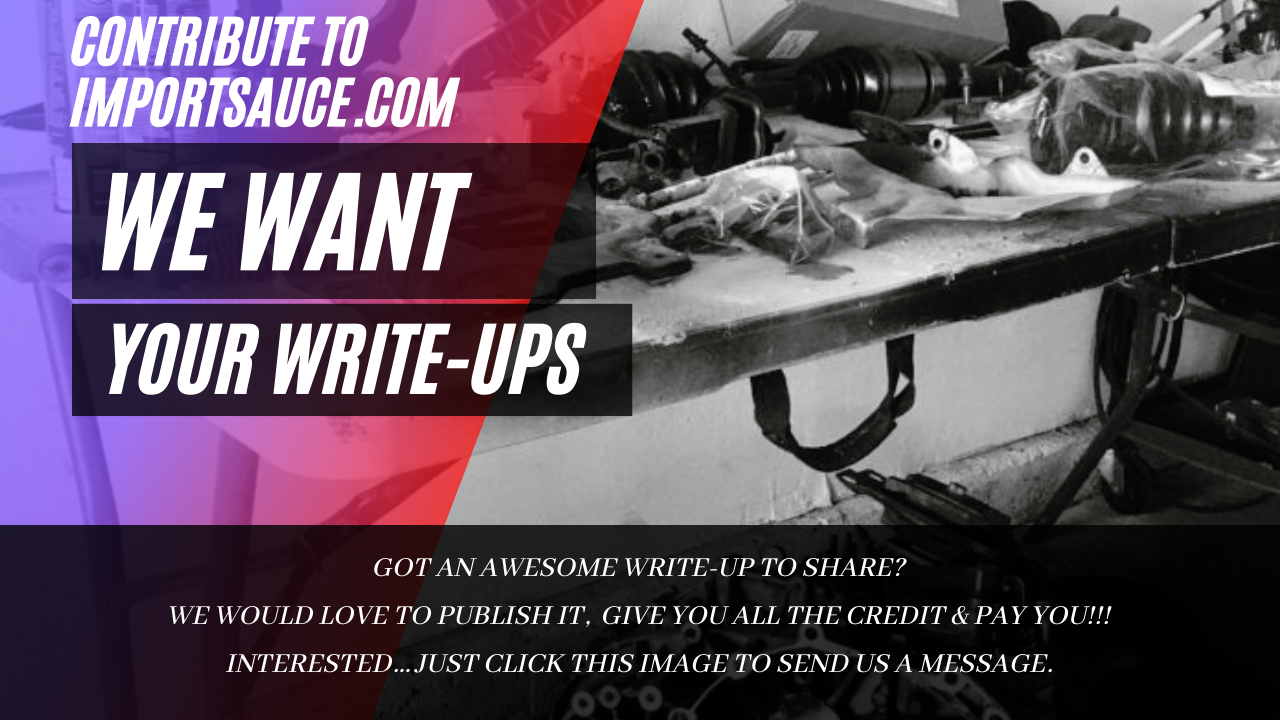 The bar comes with new mounts, bushings and bushing grease which can be applied via the zerk fitting at any time. Nice forward thinking design.
We will get to the product testing review after the installation, but spoiler alert, this thing made a huge difference, and took less than 20 minutes to install.
Installation
We really only need a few tools t get this installation completed. Since it is suspension, we go with air power and a 13mm and 17mm socket.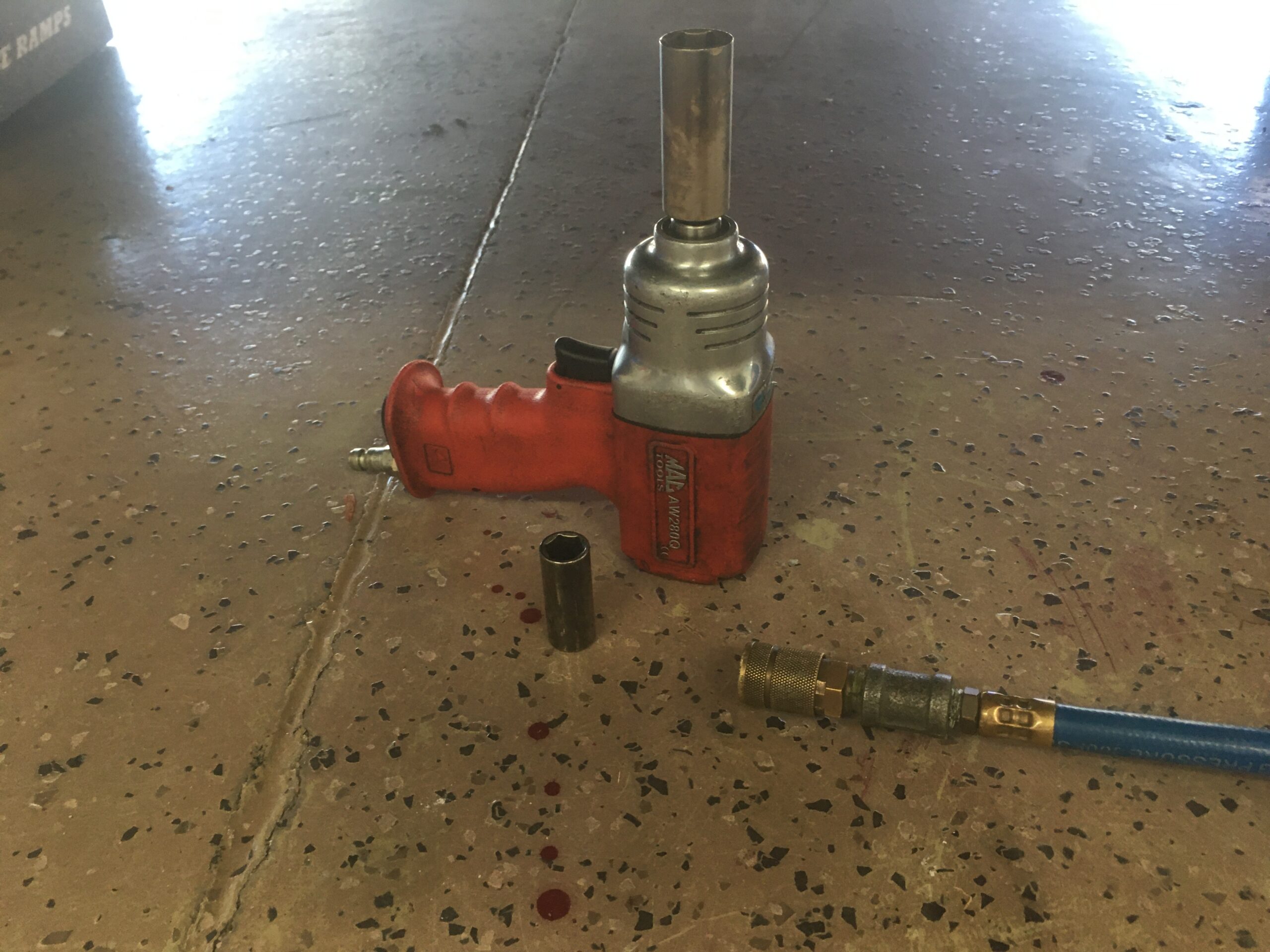 We lift the car up, no need to remove wheels. Using our Harbor Freight 3 Ton Long Reach Low Profile Professional Rapid Pump® Floor Jack, the car is in the air in about 5 seconds. From there we throw a set of Wheel Cribs by Race Ramps under each rear tire and set the car down.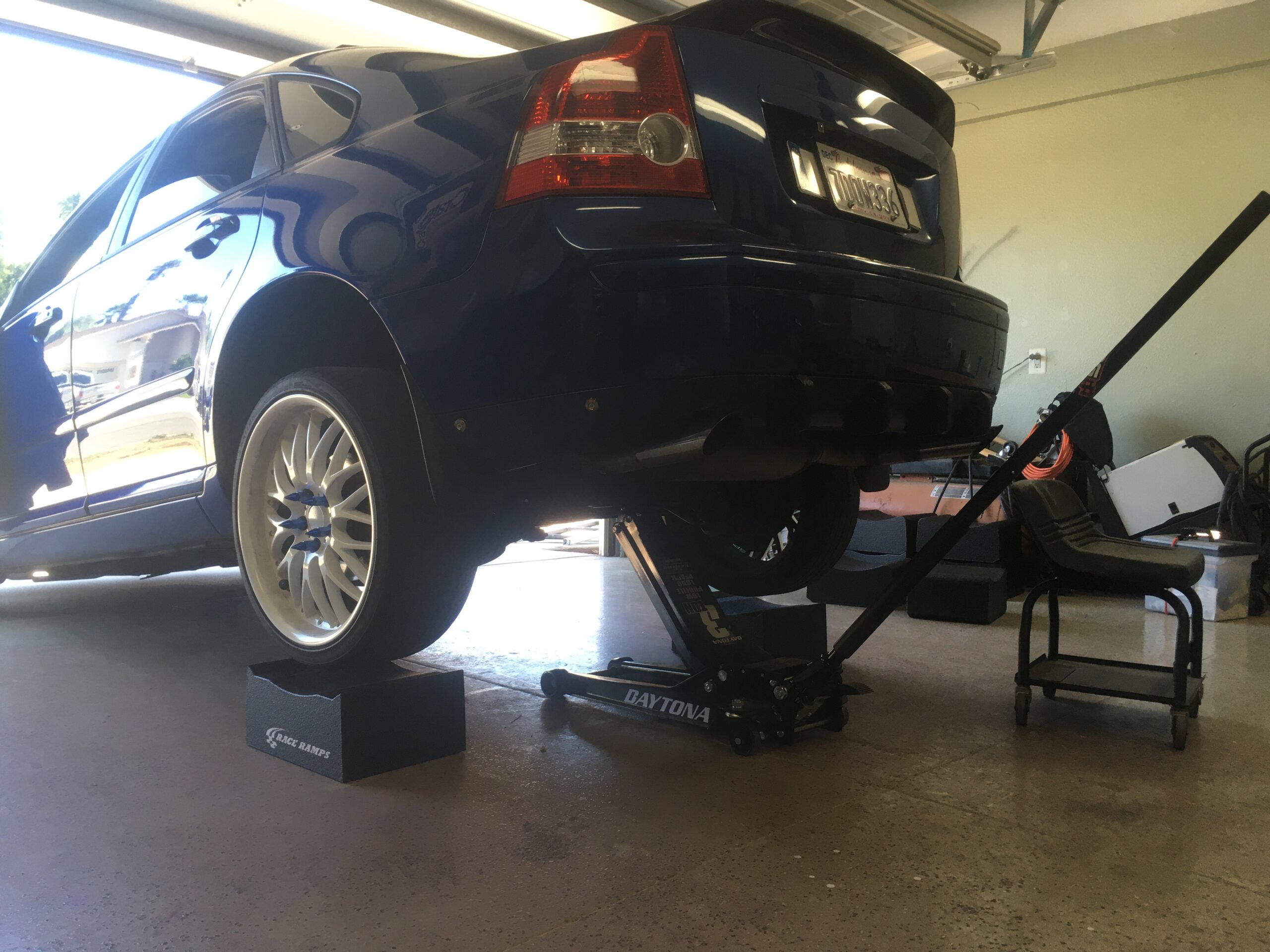 We then start with the end bolts. These link the bar up to the rear wheel assembly. With air it is quick work. 17mm and both sides off in less than 30 seconds.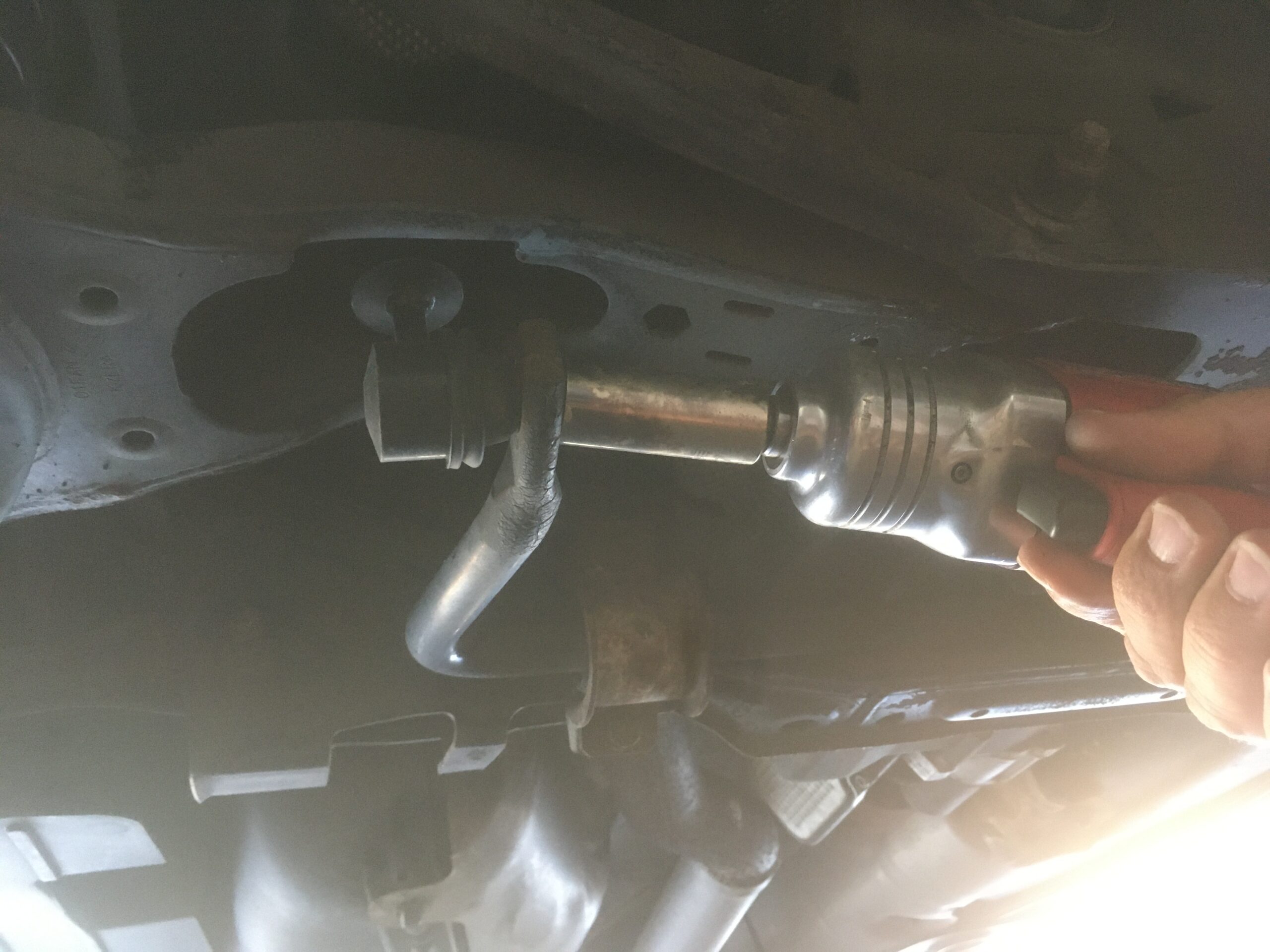 Next we move to the brackets that hold the bar to the chassis. 13mm and 2 bolts on each of the two brackets.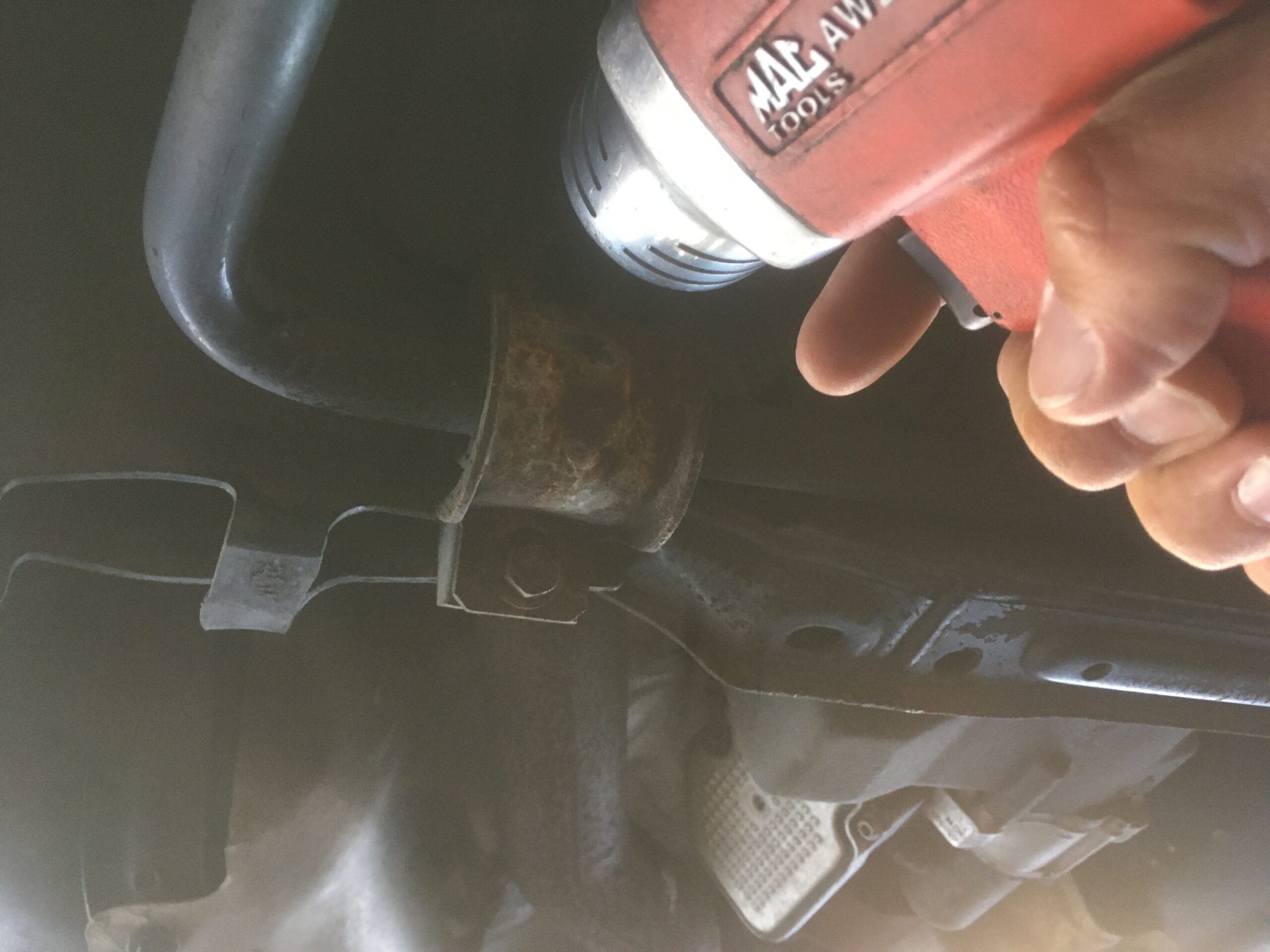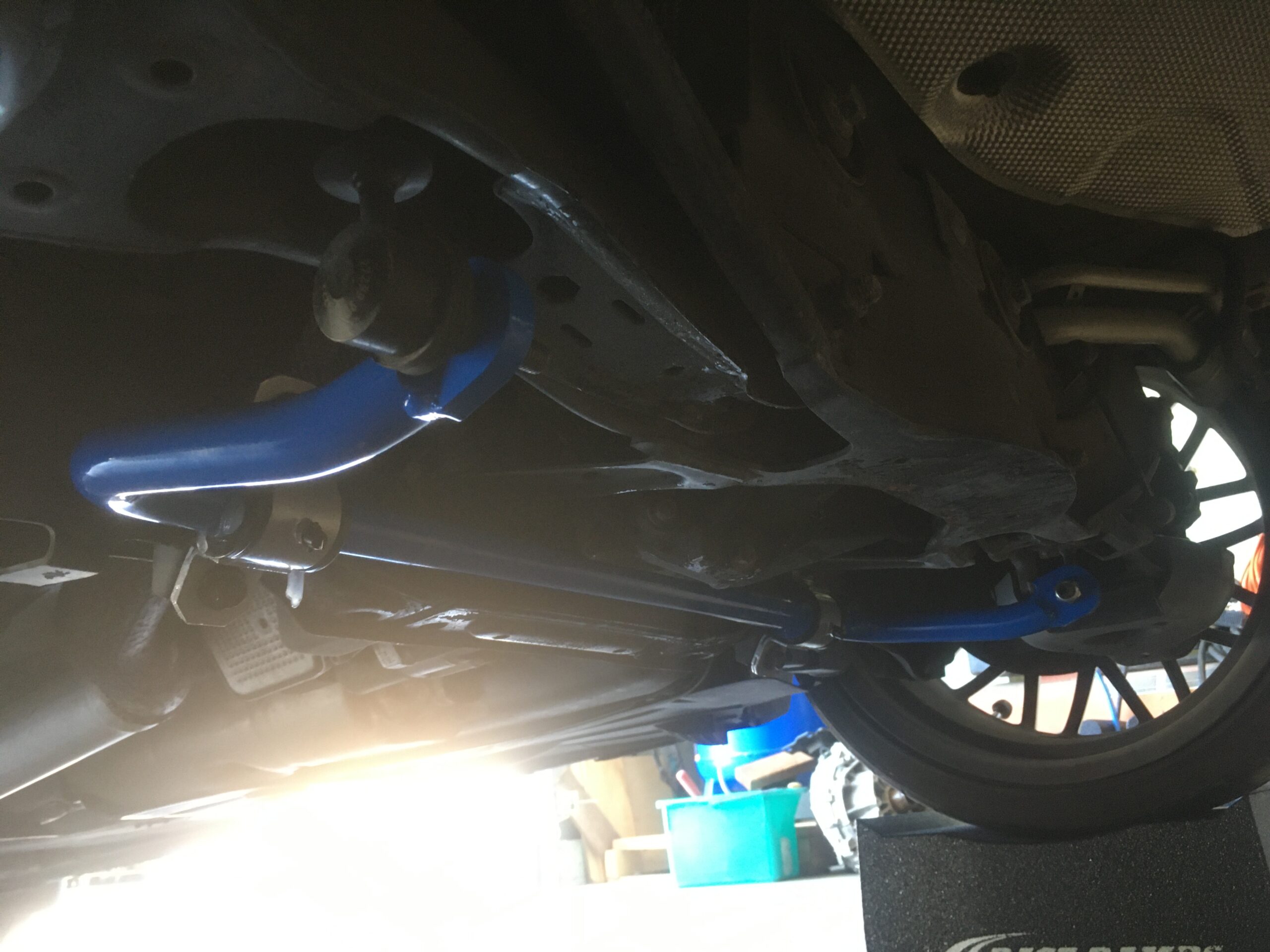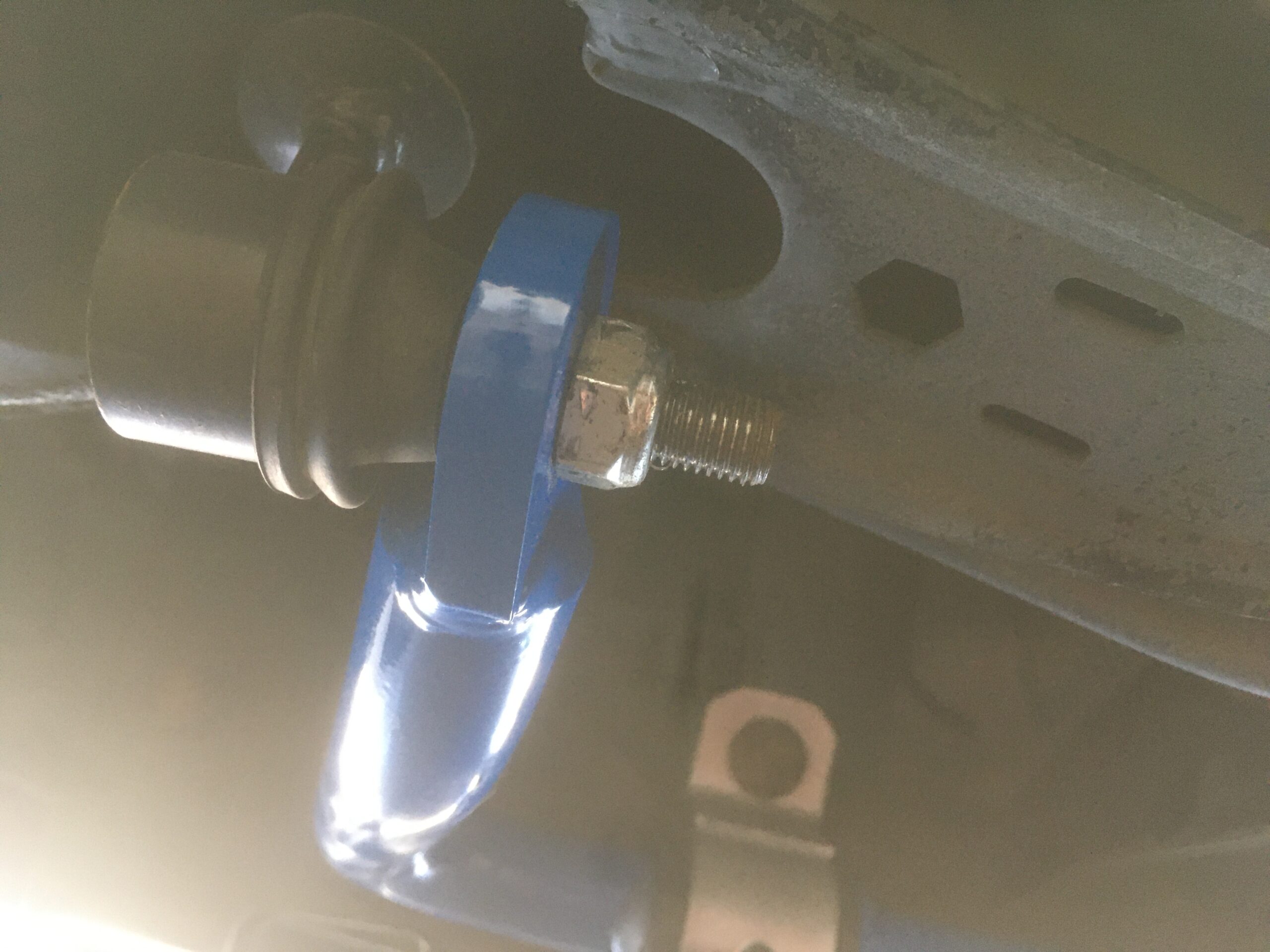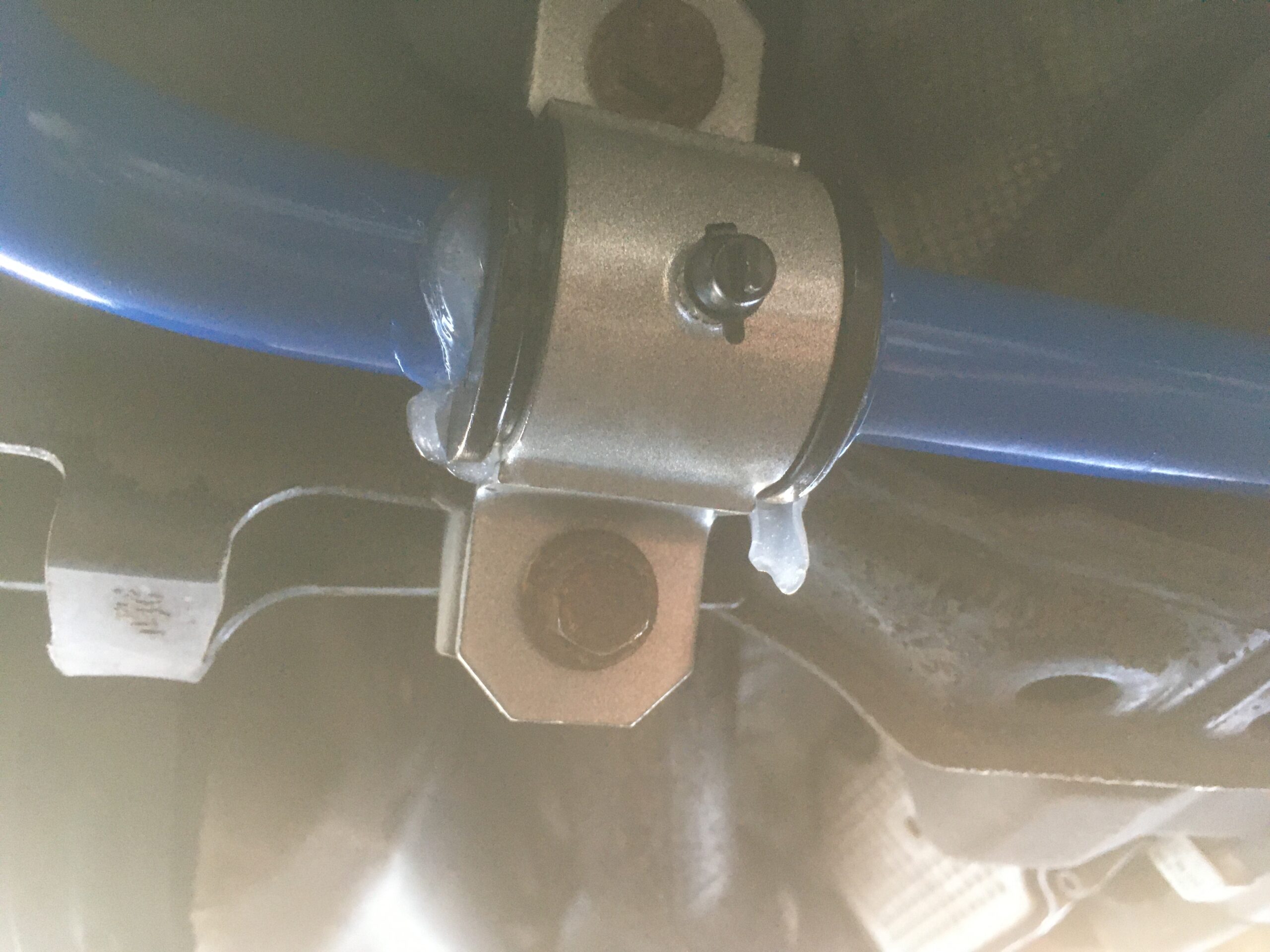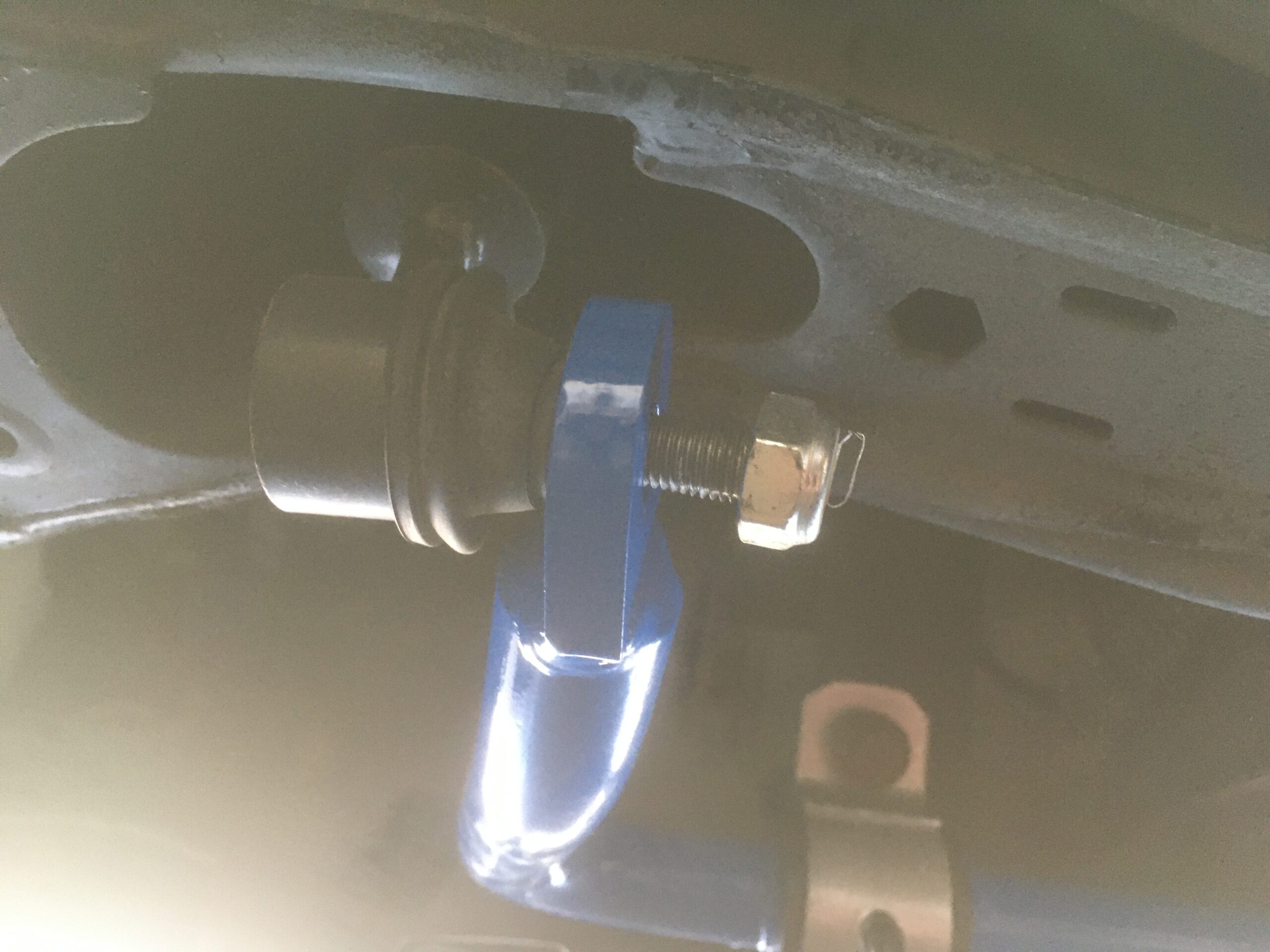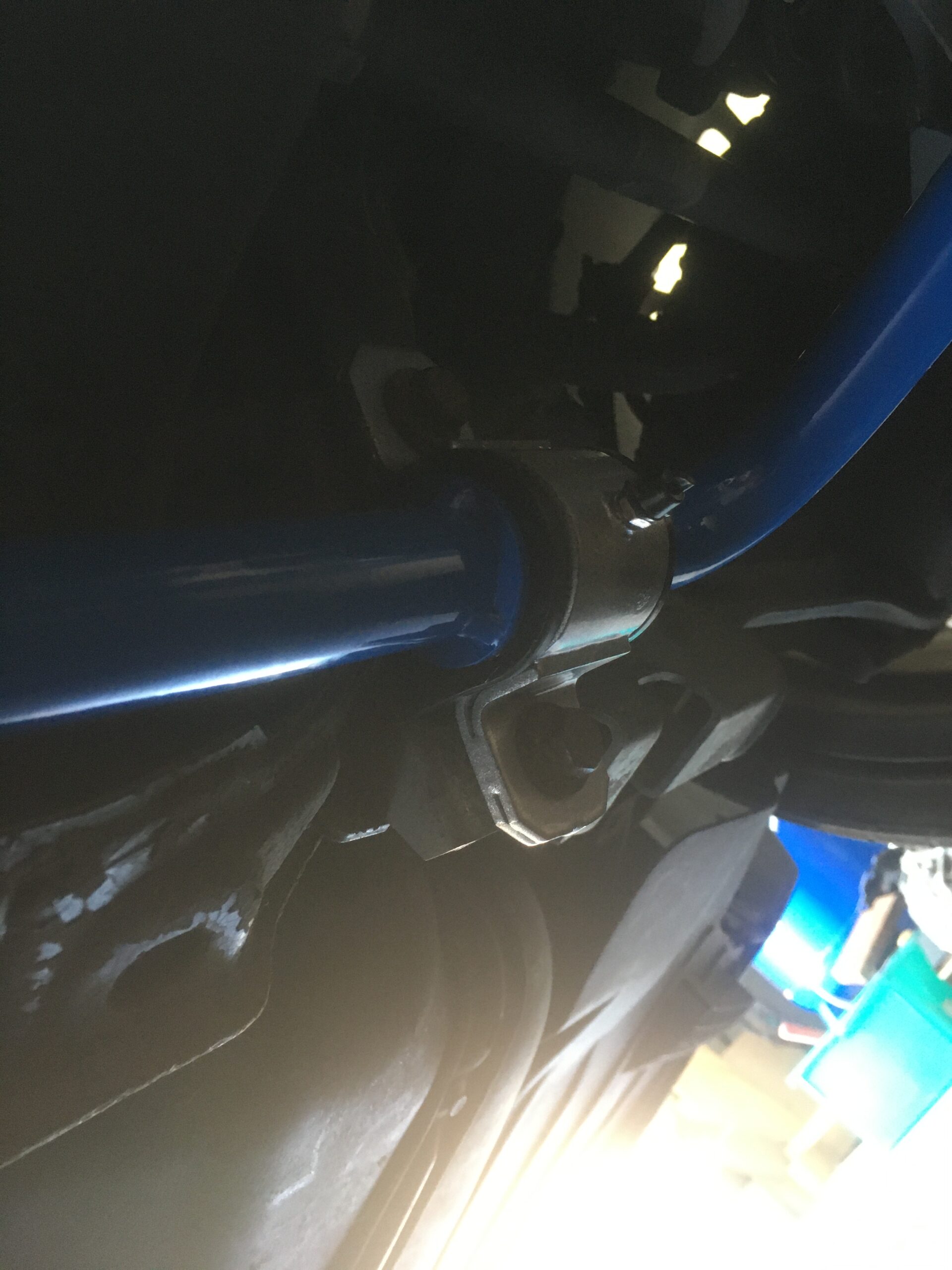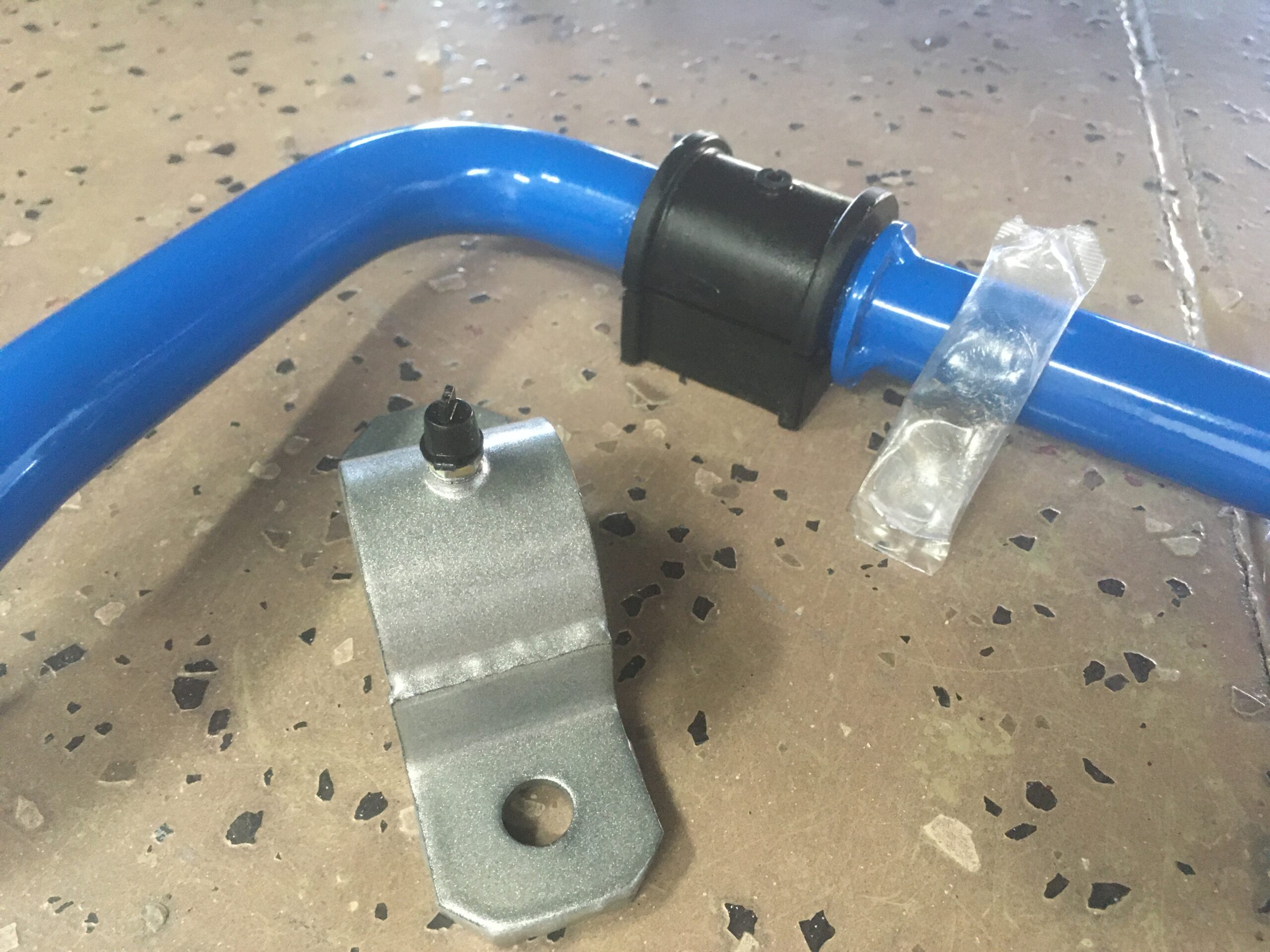 https://www.elevatecars.com/store/volvo-s40/elevate-volvo-s40-rear-anti-sway-bar-horizontal-tabs.html