Owner: Alex Villegas – Instagram: @thiccbaru
2008 Subaru STI – Location: California, USA
Photographers: @justin_b58 @lucthorn @__ru1inedz31
Thicc The World
Was there any unusual circumstances around how you acquired your car?
No, it was just really cheap at the moment of purchase but knew I was going to get myself into something due to it being cheap.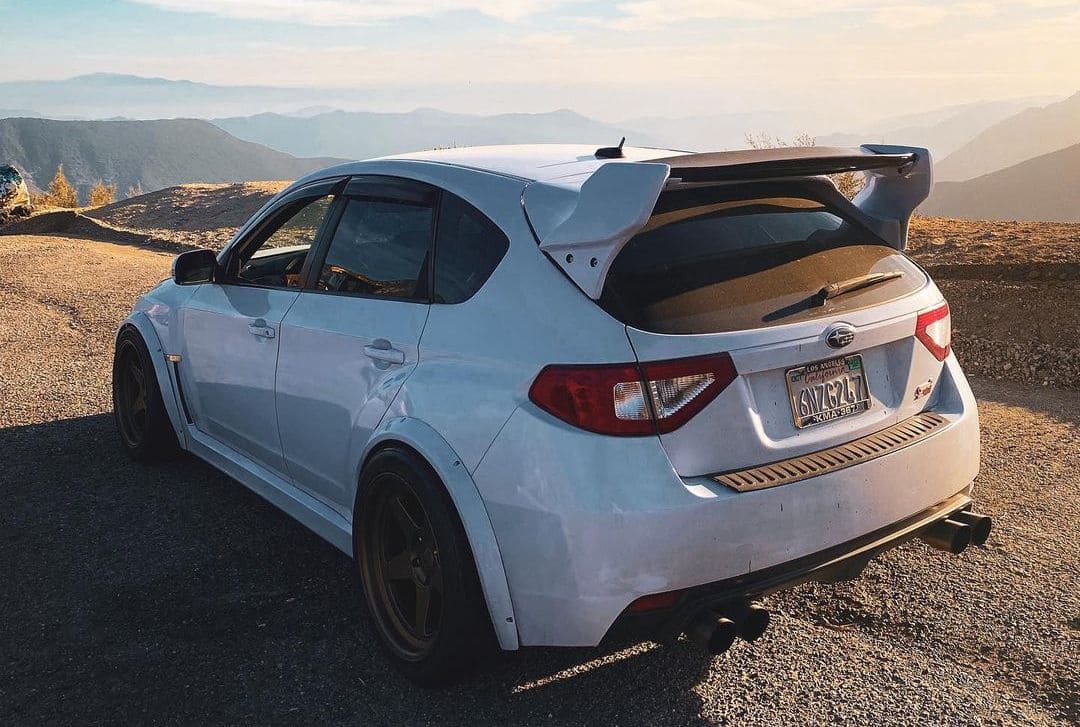 Was there more work on your car than you anticipated? Did you find a bucket of wiring worms, find some secret hidden problems…..
It got rod-knock after a month of ownership. The cool thing was, that it's from Canada so everything on the cluster is in kilometers and Celsius.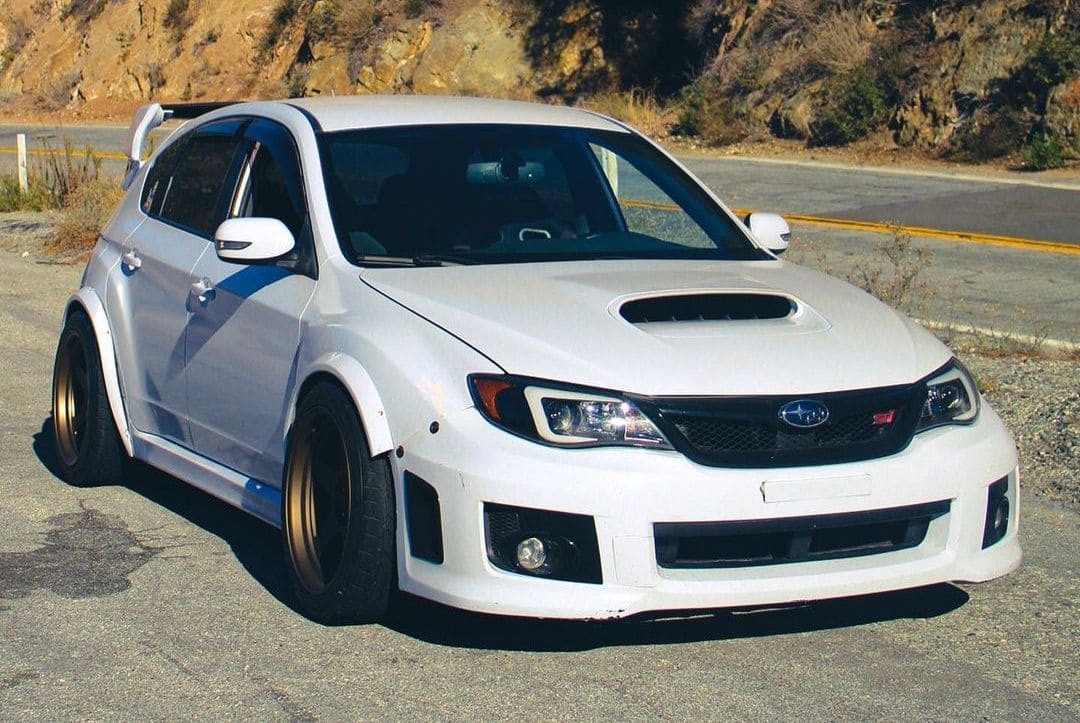 Are there any unique mods on your car? Hyper-rare parts, custom made parts…
Not rare but grateful to have a OutFront Motorsports closed deck motor with fully forged internals, the ultimate motor for a Subaru owner.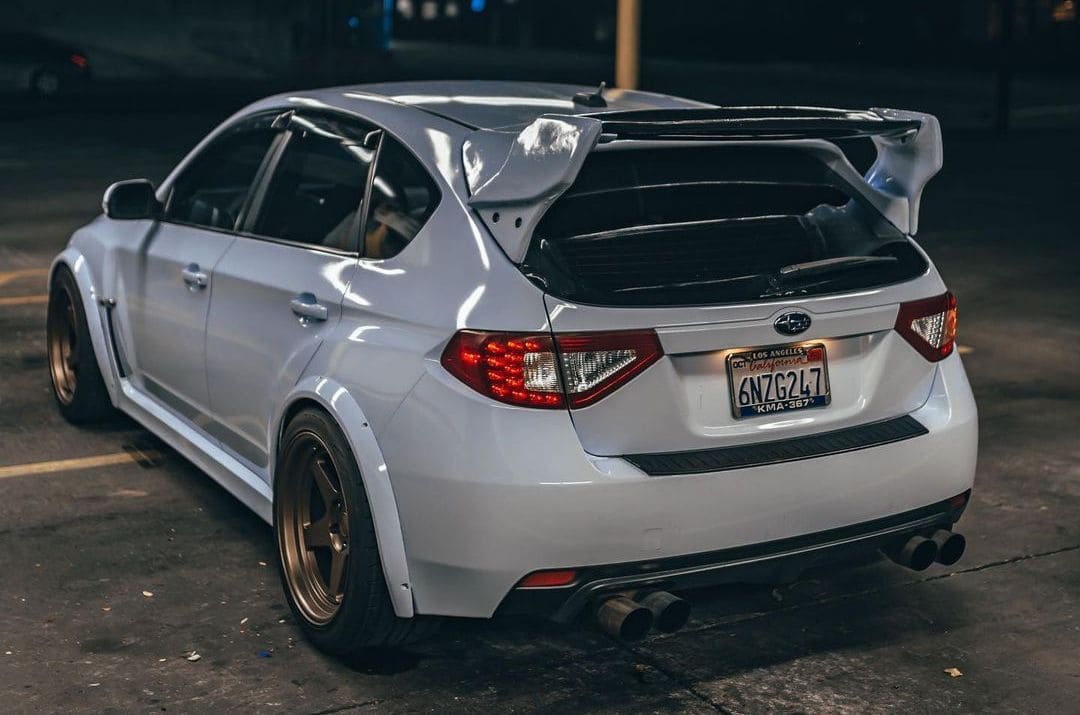 Would you consider your car done in its current form? Or do you have a list of "to dos" still left?
No, I need to finish the exterior part of the car, like aero for the most part.
What is the biggest problem you ran into on your build?
Getting rod-knock on a previous built motor that was done wrong and after 6 months of having the motor it got rod bearing failure. Also had to rewelded my firewall due to it having a weak firewall where the clutch master cylinder sits.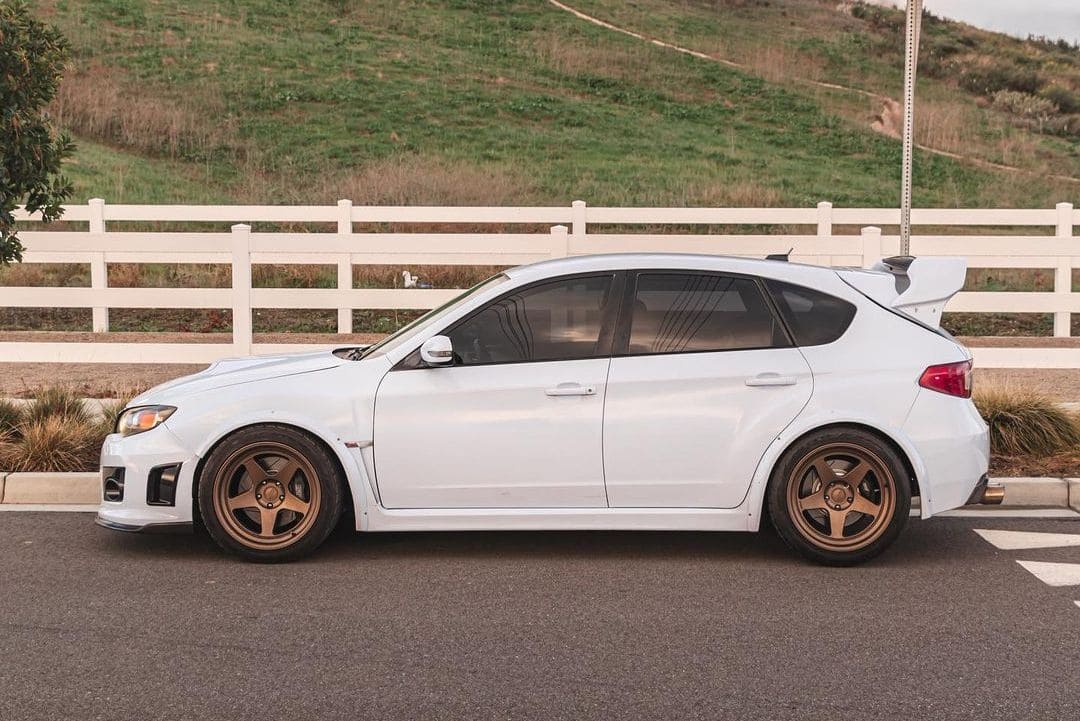 If you had to do it again, would you build the same car?
Yes, because I have learned a lot more and now when friends need help with the previous problems I had, I am able to help them fix it faster.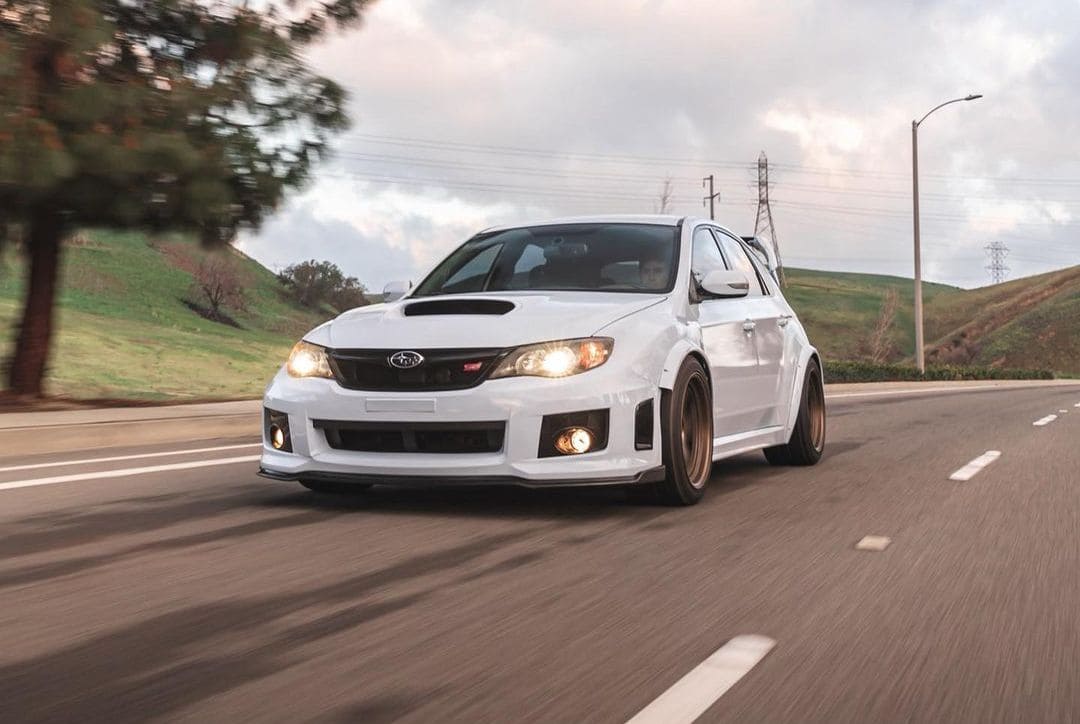 Is there any part/mod on your car you had to do a few times, or installed and then removed?
My motor, do to original motor getting rod knock. Second semi built block getting ringland and rod bearing failure due to a bad build.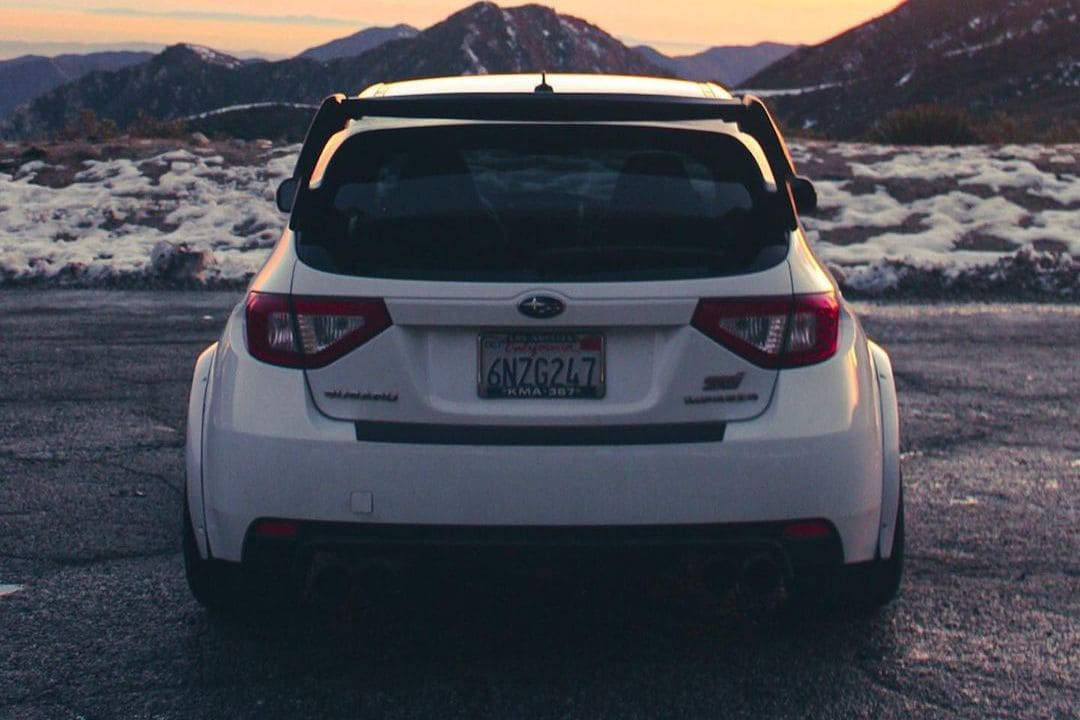 What is your favorite part on your car?
My external waste gate, the loud noises that come out of the dump tube is mesmerizing.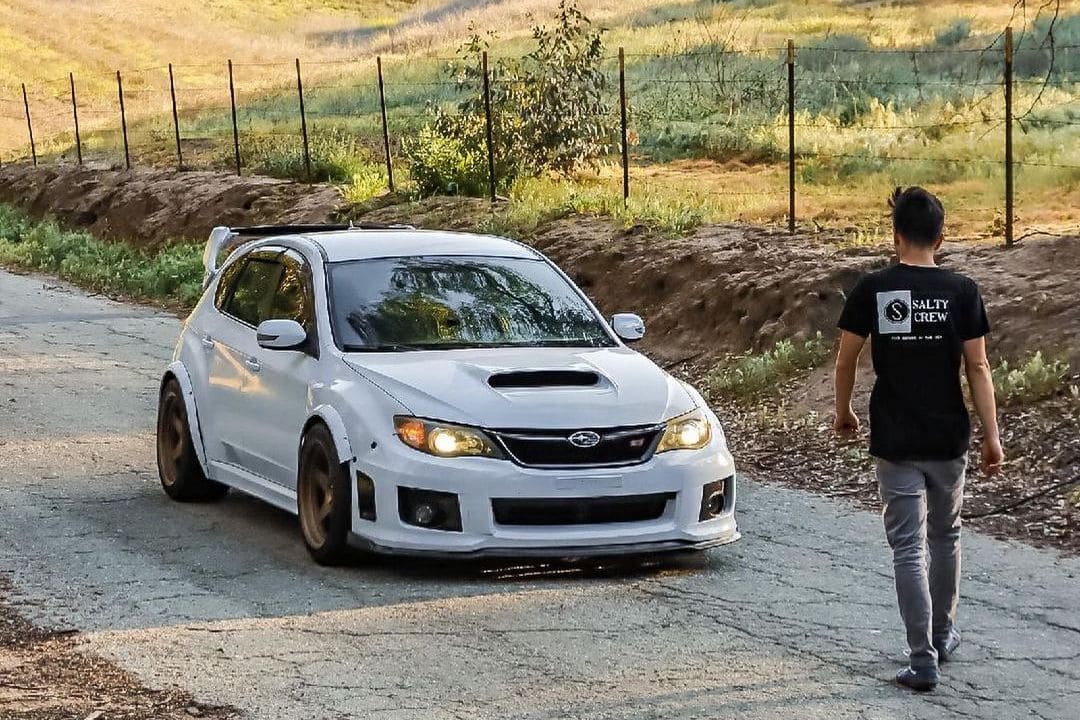 What's the best memory you had in your car?
Adding the flare kit, wheels, and wrap within the same week and making it look completely different from one week to another.
Build Report
OutFront Motorsports Closed Deck Motor
OutFront Motorsports Forged Internals
Cobb 20G Turbo
ETS Big Top Mount Intercooler
Invidia Catless Downpipe
Tial External Waste Gate
GrimmSpeed Up Pipe
IAG TGV Deletes
Cobb Flex Fuel Kit
Grimmspeed 3 Port Boost Controller
Perrin Turbo Inlet
Mishimoto Radiator
Exedy Stage 2 Heavy Duty Clutch