Owner: Alex Wood – Instagram: @alex_b5s4
1999 Audi (b5) S4 Avant – Location: United Kingdom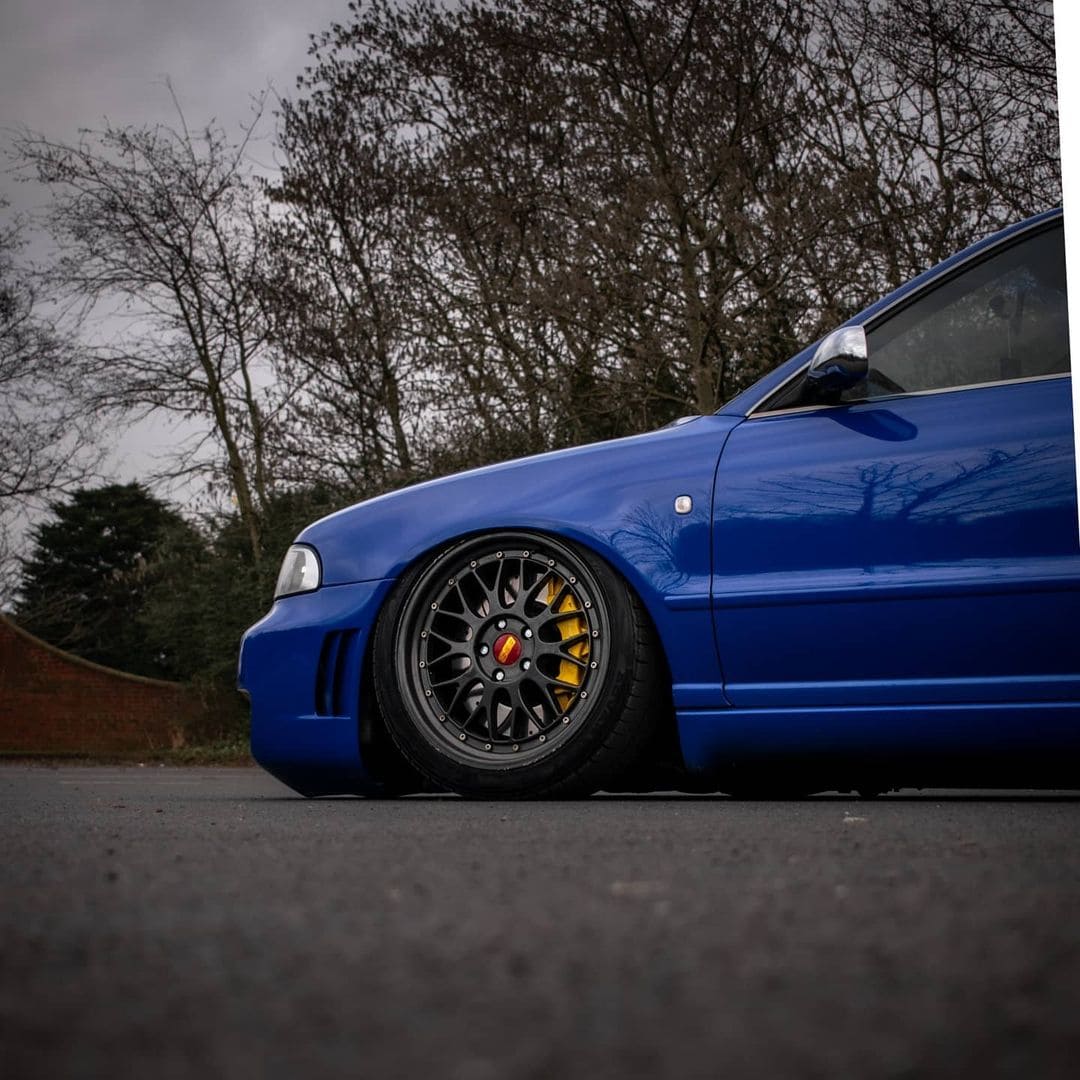 Was there more work on your car than you anticipated? Did you find a bucket of wiring worms, find some secret hidden problems…..
Hmm, hard one I think problems are the normal ones for any b5 owner haha.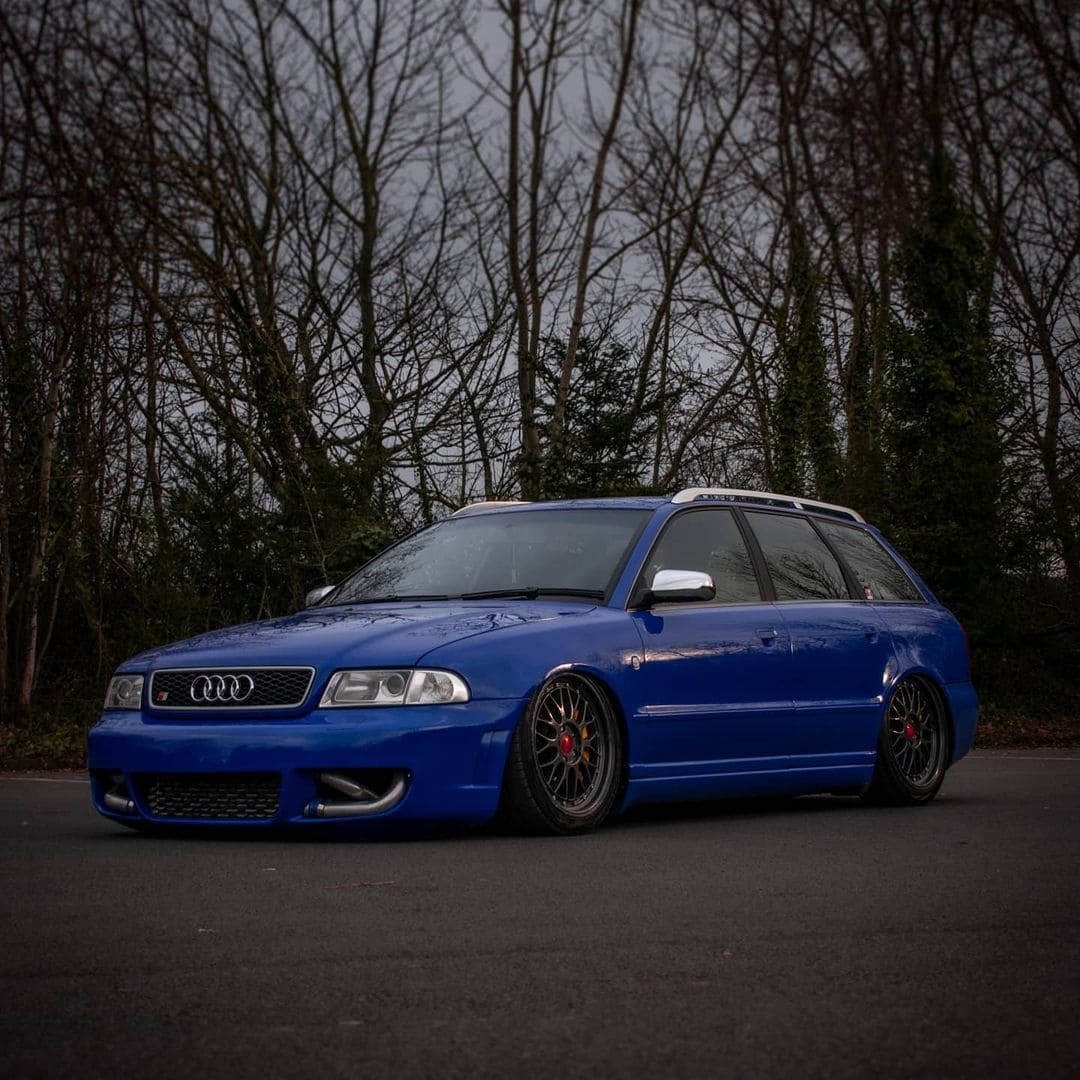 Would you consider your car done in its current form? Or do you have a list of "to dos" still left?
Absolutely not, so much more to do… waiting for some 3 piece wheels to be made, Interior needs finishing and so much more.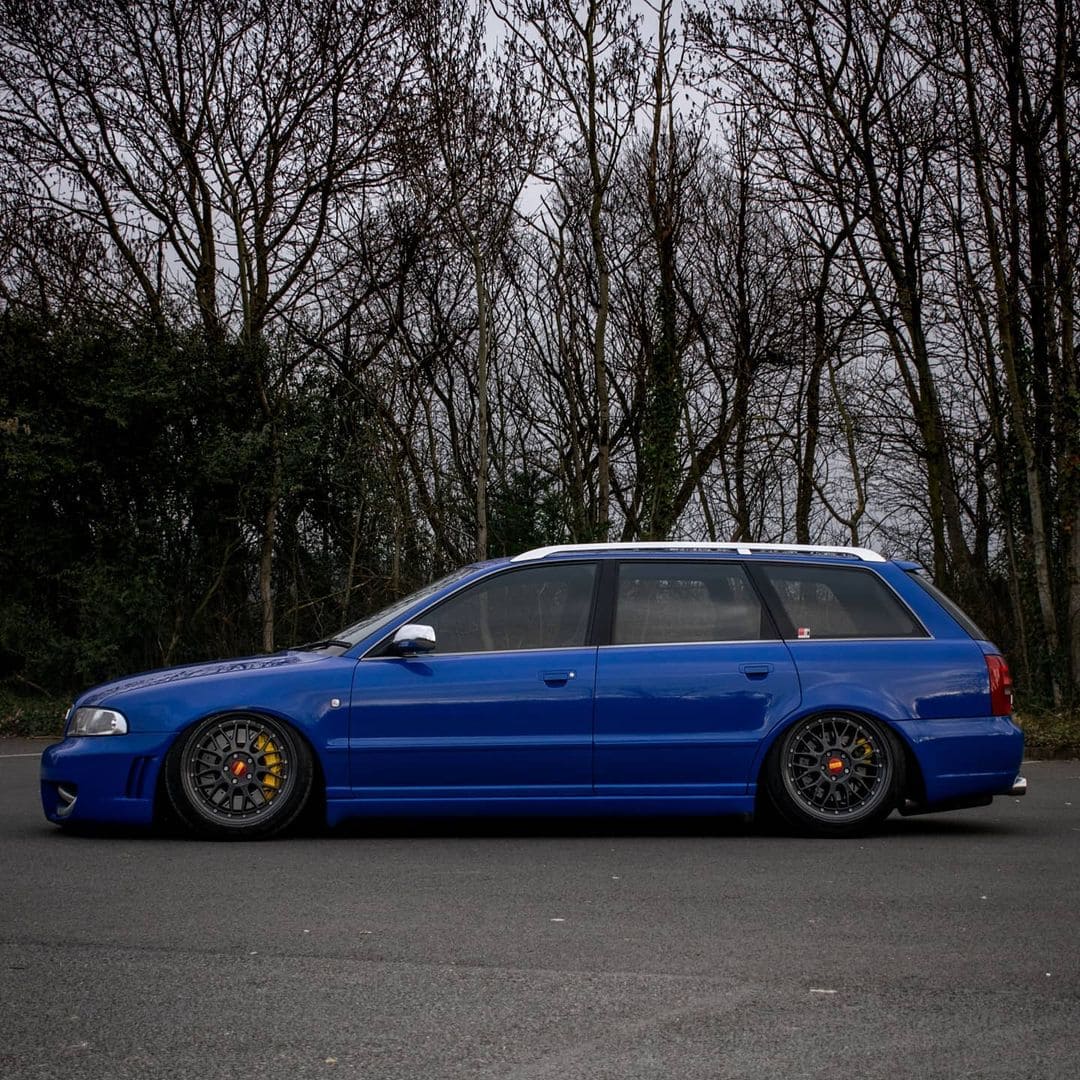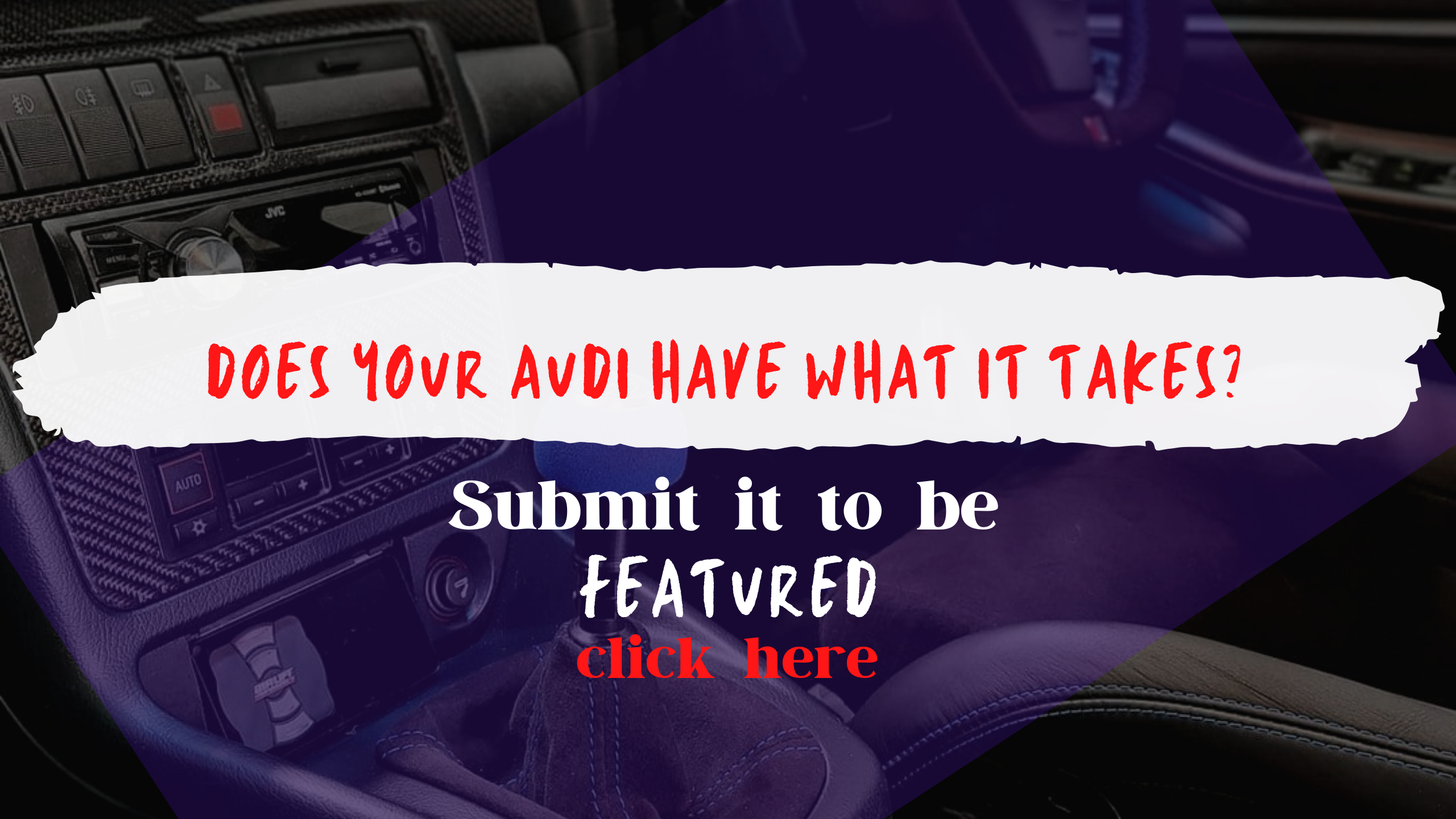 What is the biggest problem you ran into on your build?
Nothing major, touch wood, just b5 maintenance.
If you had to do it again, would you build the same car?
Definitely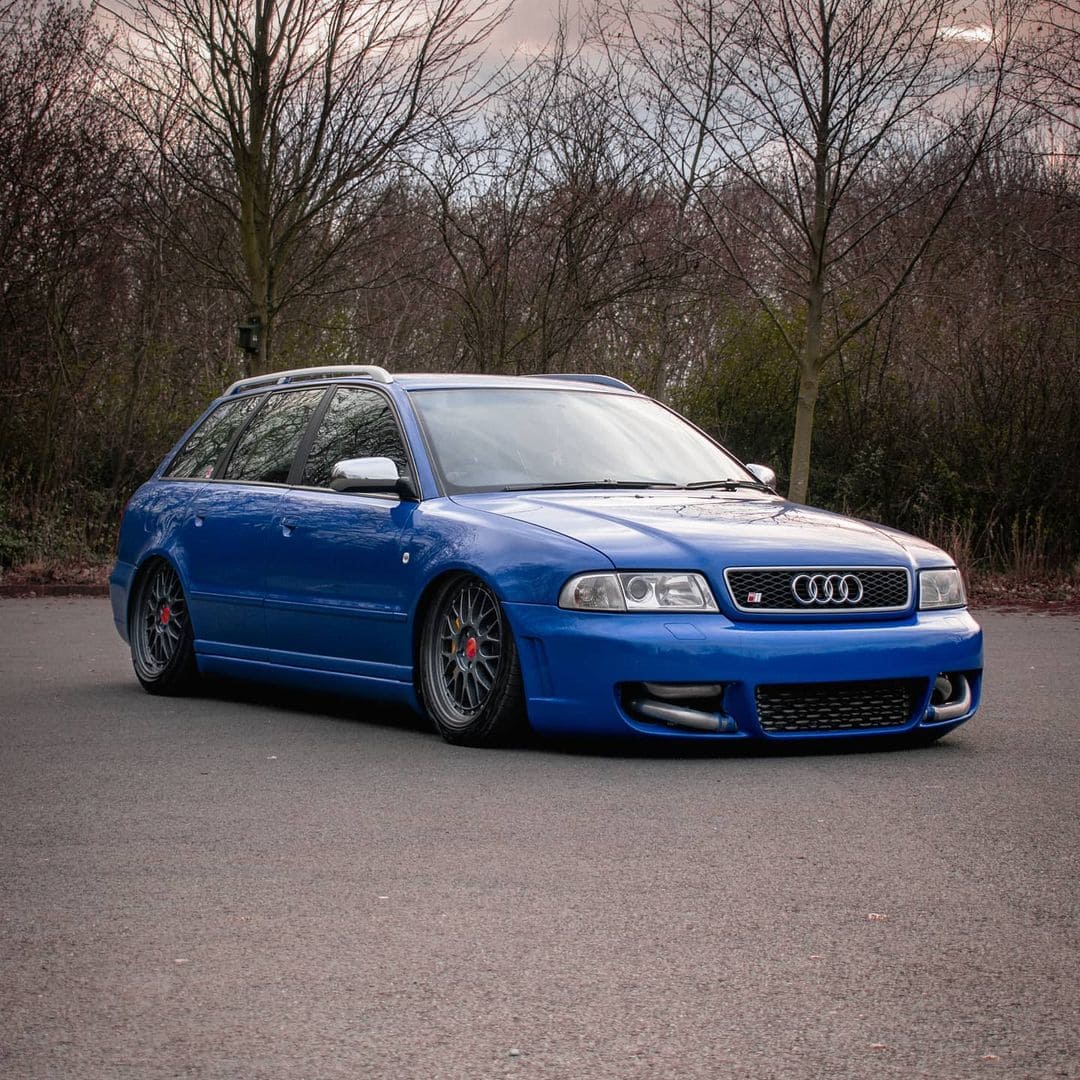 What is your favorite part on your car?
Now that's hard, I think I love it all.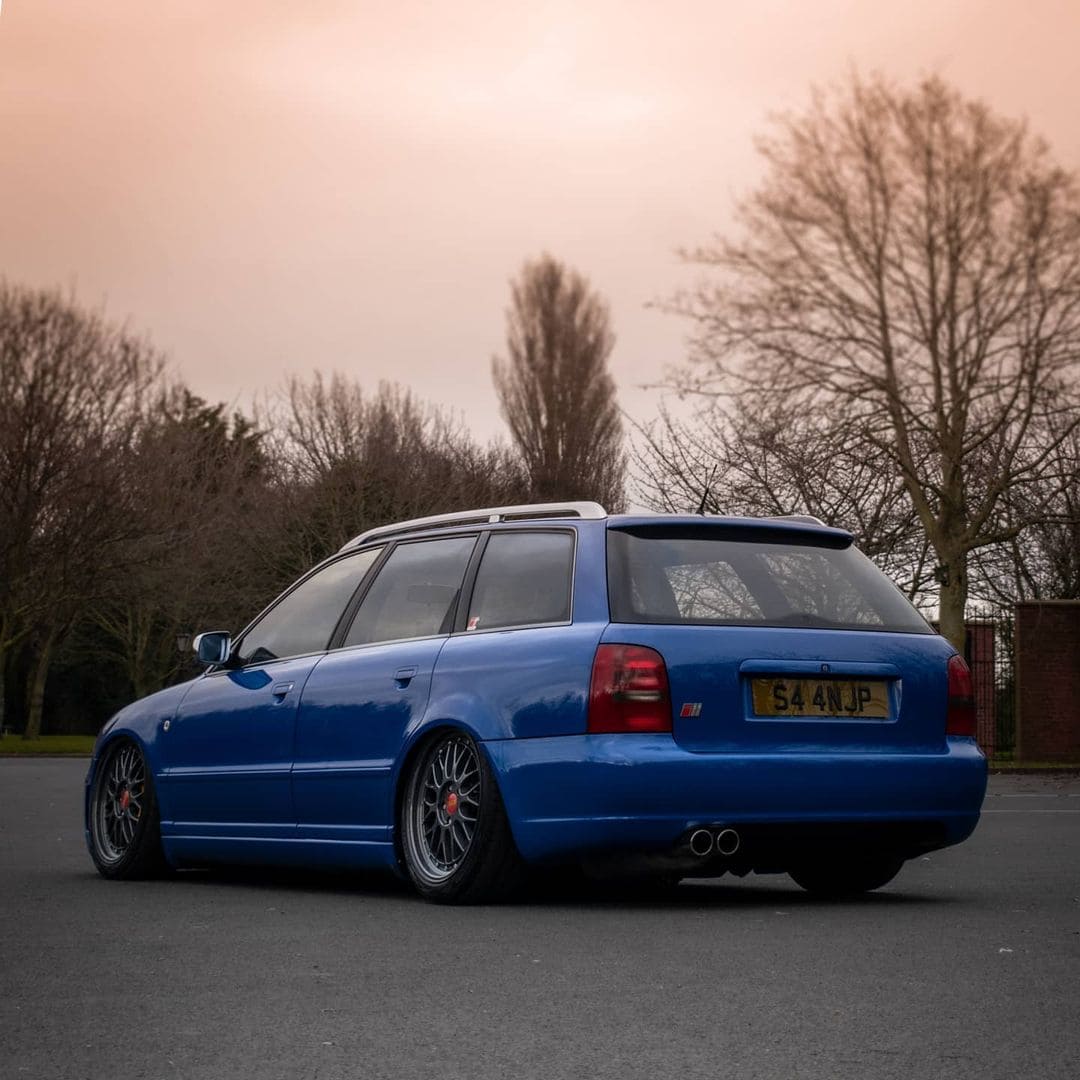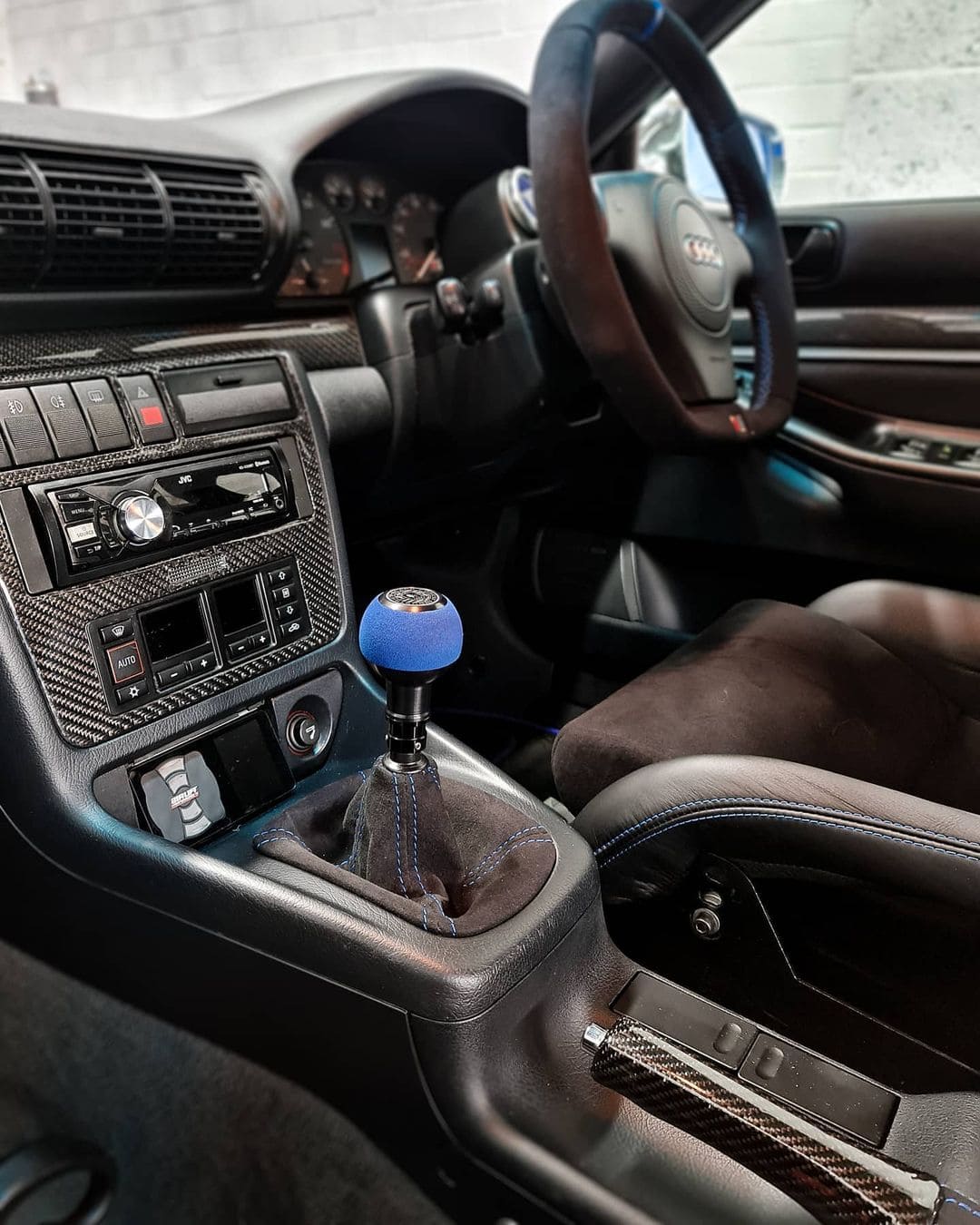 Build Report
Engine and performance
front mount intercooler
3inch downpipes all the way back to miltek backbox
034×34 induction kit
2001.5 s4 inlet manifold
Carbon engine covers
nogaro blue ypipe
custom remap
Suspension , brakes and wheels
airlift performance struts with 3p management
18z 6pot 350mm front brakes
b6 300mm rear brakes
wheels is a tricky one current setup is rs4 style for daily/ winter use and waiting on some 3piece wheels to be built (they remain a secret )
Interior
recaro profi spg front (retrimmed)
b5 rs4 recaros rear (retrimmed)
retrimmed door cards
retrimmed gear gaitor, handbrake surround
retrimmed a,b,c pillers
carbon skinned side mounts
carbon skinned stereo facia
carbon skinned handbrake
carbon skinned fuse covers
carbon skinned ashtray
carbon skinned interior wing mirror caps
Geniune Rs4 bumper modified to fit narrow body
Rs4 gril
Rs4 roof rails
Rs4 tailgate spoiler