Owner: Joseph Hatton – Instagram: @9krevvvin_s2k
2005 Honda S2000 – Location: Texas, USA
Photographers: @sivon.studios and @dtphan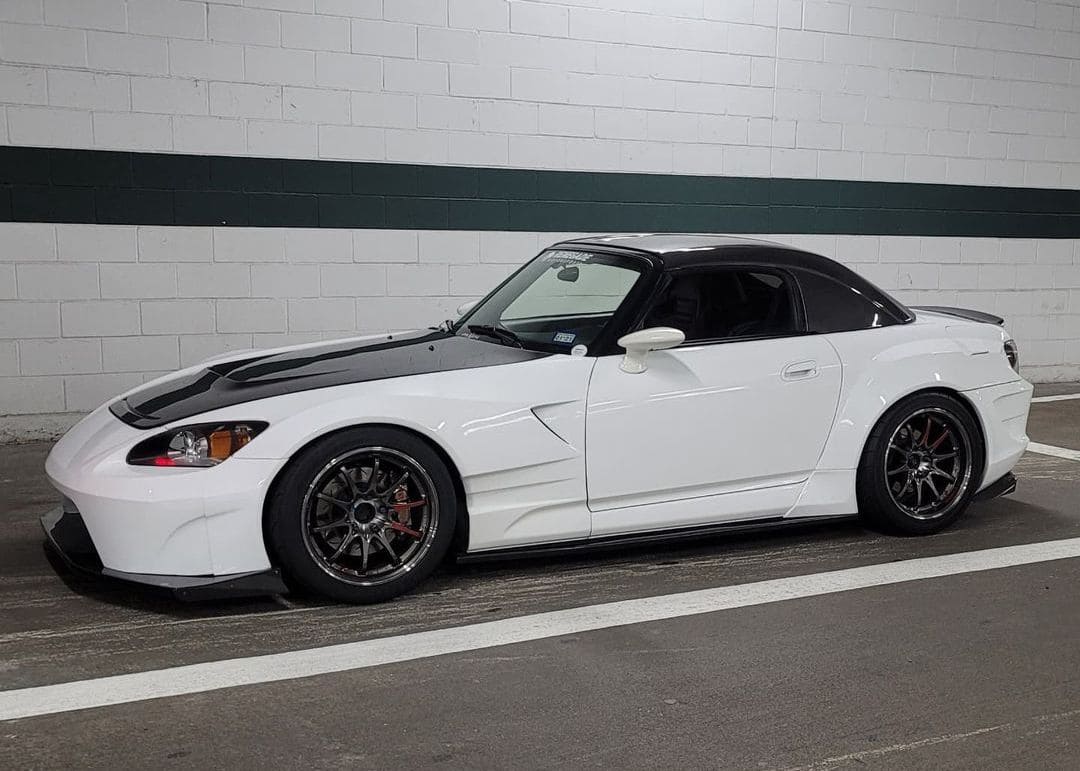 Was there any unusual circumstances around how you acquired your car?
This car was a continuation of my previous failed s2000 build. My previous car was a long project that I wasn't able to finish and ended up parting the car out. I finally was in a position to be able to buy another one and complete my dream build. So, this car was pretty special for me.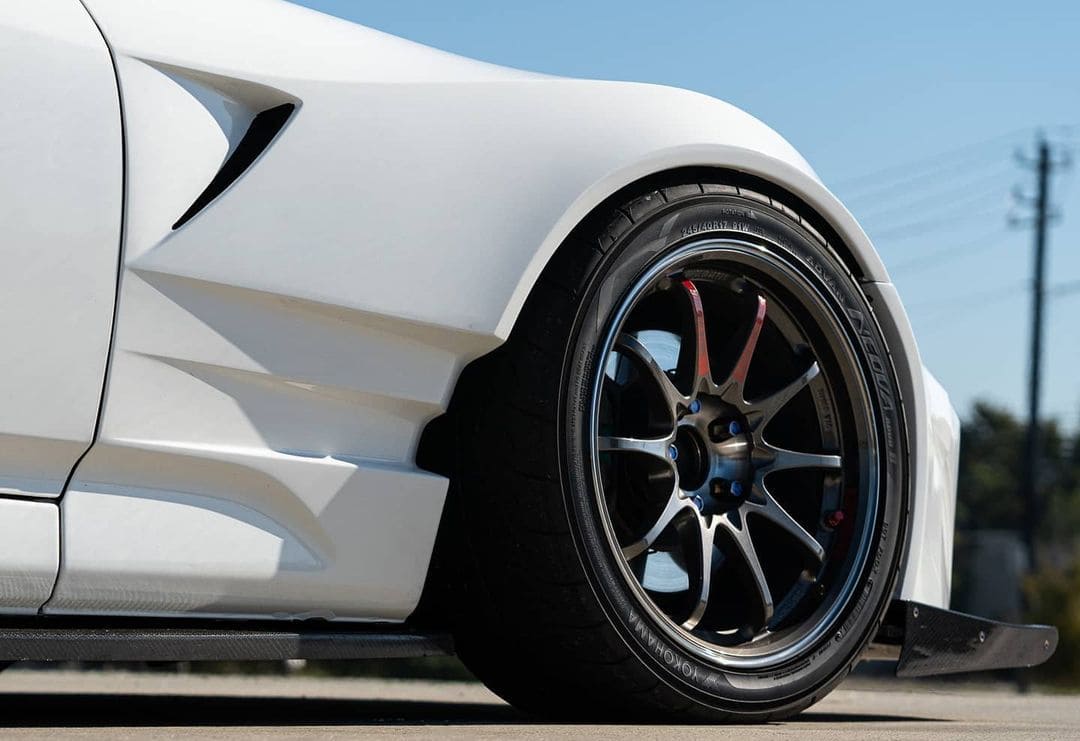 Was there more work on your car than you anticipated? Did you find a bucket of wiring worms, find some secret hidden problems…..
The car was an incredibly clean low mileage example, so there weren't any surprises.

Are there any unique mods on your car? Hyper-rare parts, custom made parts…
The car has many rare and custom made parts. The dash bezel was scanned and custom 3D printed for the specific Pioneer screen that I wanted to run. I also had the hub rings, axle nuts, and bolts for the accessories custom made from Titanium. As far as rare parts go it has a Tamon design MS-R widebody (1 of 4 in the US), Tamon design Carbon fiber hood (1 of 1 in the US), and also the optional Carbon fiber rear canards for the diffuser.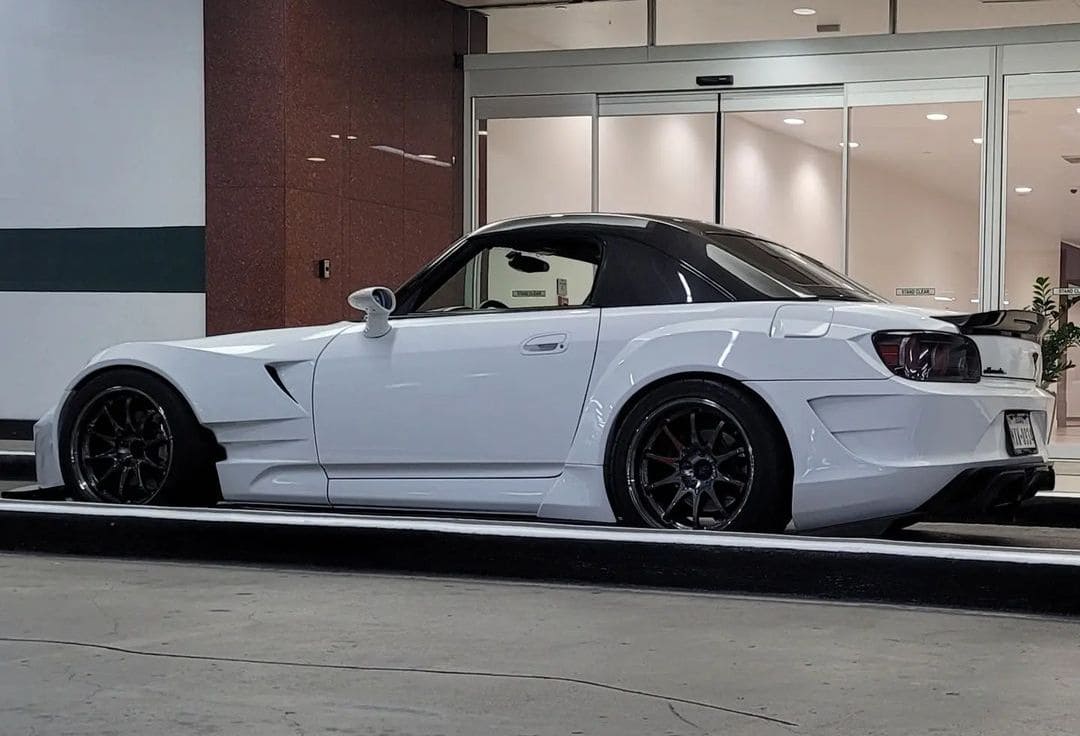 Would you consider your car done in its current form? Or do you have a list of "to dos" still left?
Are they ever really "finished"? Yes, the car is mostly complete, but there is always still a list of to-dos.
Air cup system for the coilovers
StopTech Nickel BBK for the rear
Authentic Mugen or Tamon Carbon fiber hardtop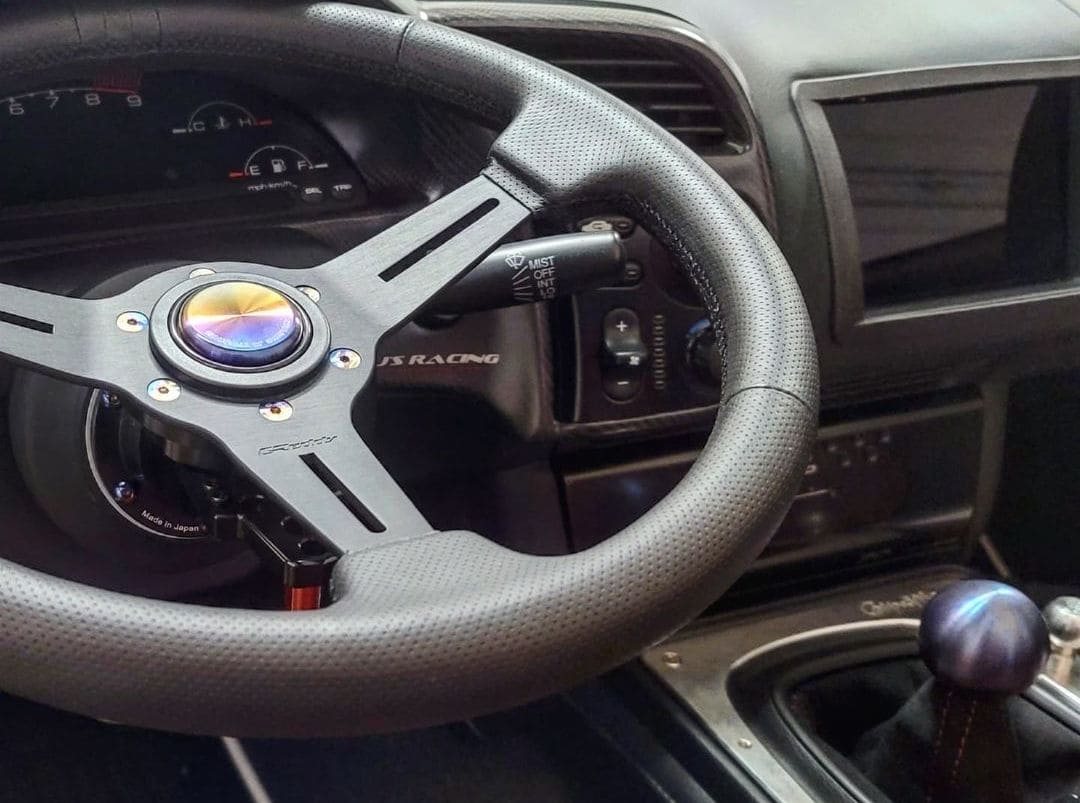 What is the biggest problem you ran into on your build?
Trying to make the car work for me. (Explained below)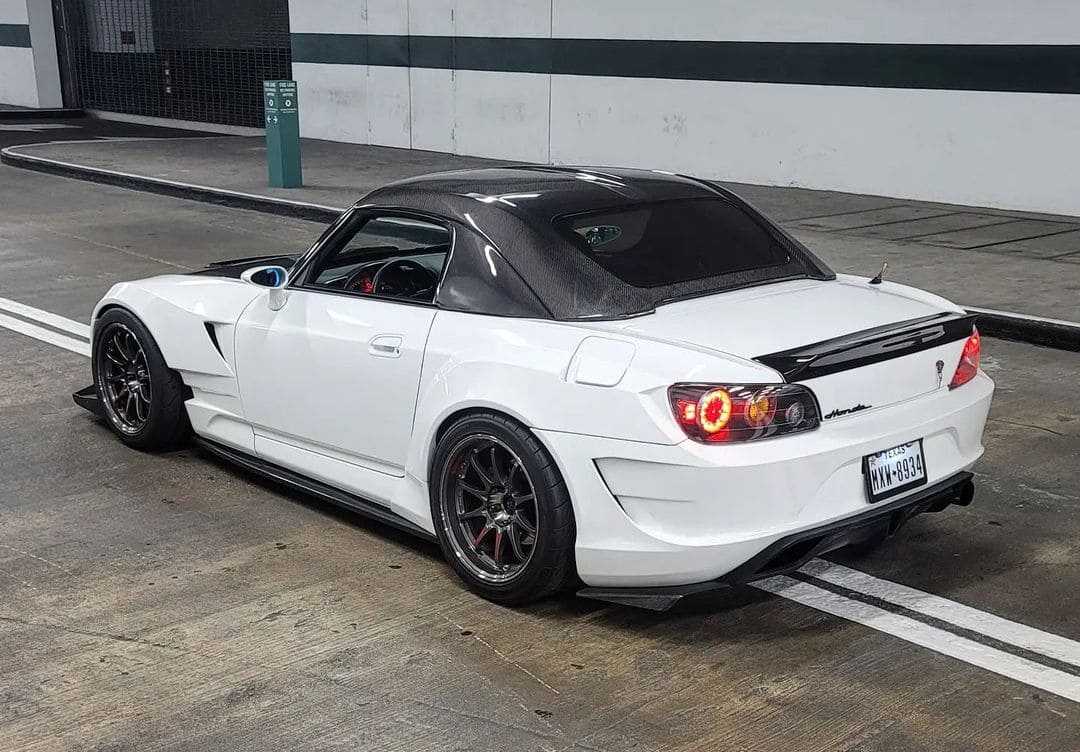 If you had to do it again, would you build the same car?
I absolutely love the s2000 and my build, but I have always been too large to fit in the car properly. I am 6'2″ 240lbs, so it has always been a challenge to drive the car. Having to duck to see traffic lights, neck hurting from slouching after long drives, looking ridiculous getting in/out, etc. I kept doing it for the past 13 years though because I just loved the chassis so much. All that said, yes I would still build this car again if I had to do it again. It was an awesome experience that I would never want to give up.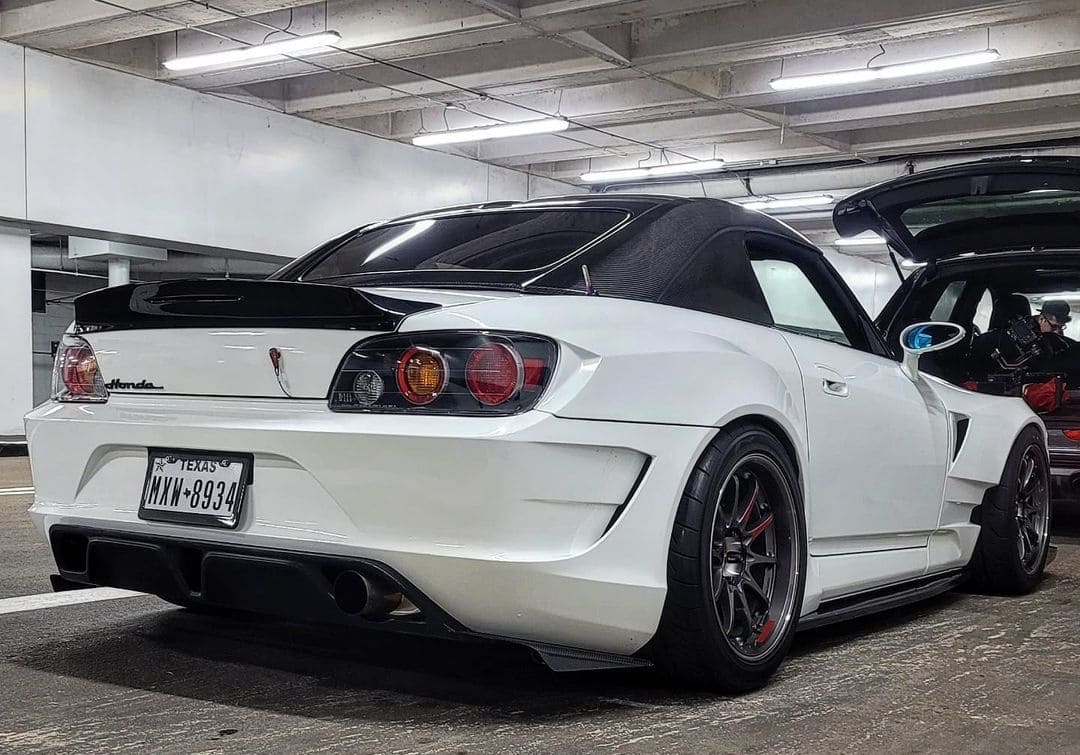 Are you apart of a club or crew with your car?
Team Apokalypse!
I always communicate with the team on changes/new modifications that I want to do to the car.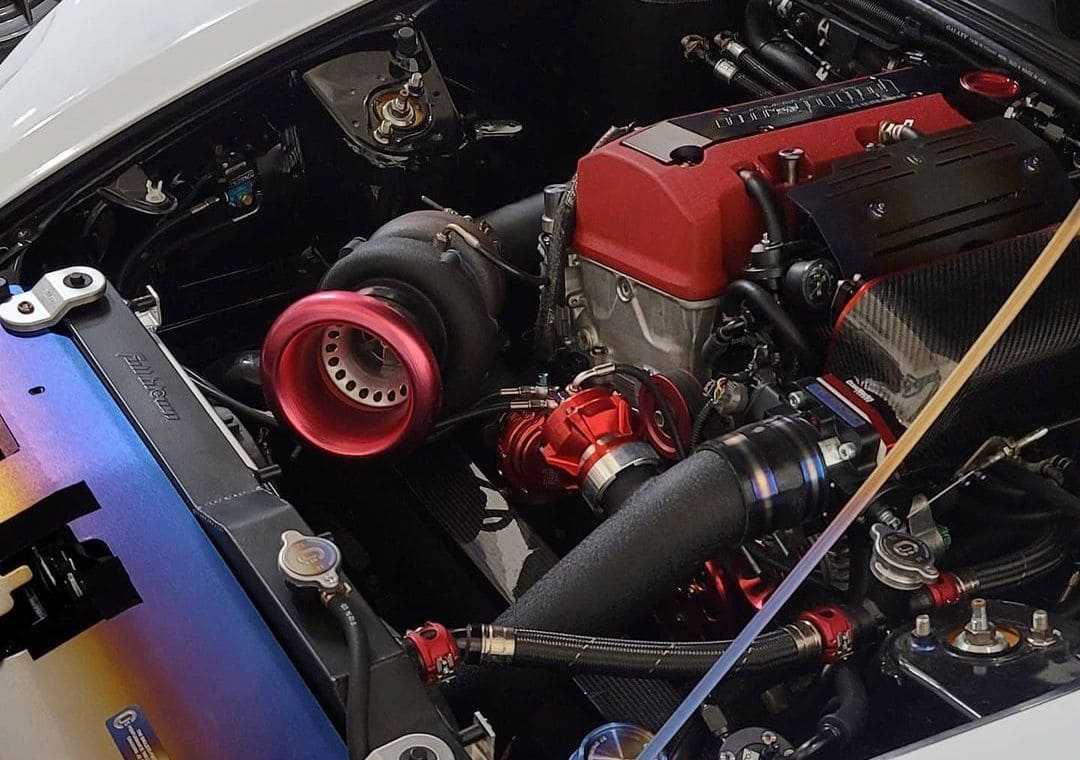 Is there any part/mod on your car you had to do a few times, or installed and then removed?
I installed a set of Braum Elite-X seats. I really liked the look of the seats and they were very comfortable, but they sat higher than the OEM seats, so I had to remove them and put the stock seats back.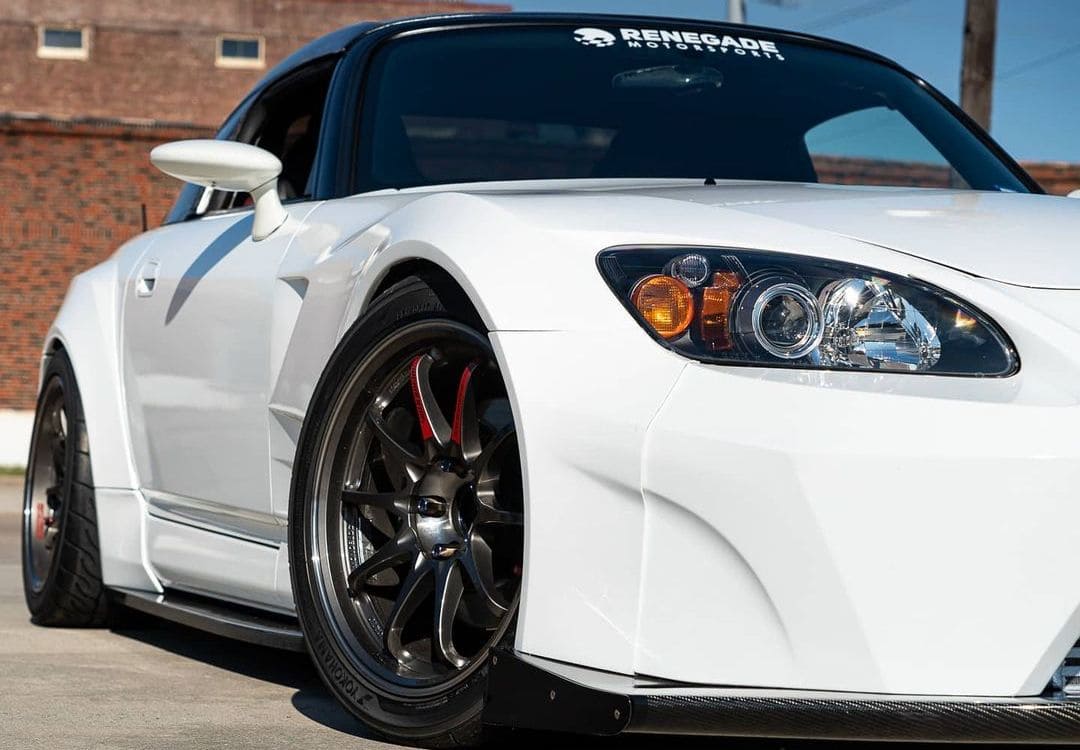 What is your favorite part on your car?
The Tamon Design MS-R widebody kit
What's the best memory you had in your car?
Teaching my son about the car. He would run to the car and yell "want to see Turbo" or "Titanium"
Build Report
Exterior
• Tamon Design MS-R Widebody Kit
• Tamon Design Carbon fiber hood
• Tamon Design rear carbon fiber canards
• Tamon Design rear ducktail spooiler
• Spoon Aero mirrors
• RSG Mugen Carbon fiber hardtop W/OEM seals and latches
• Volk CE28SL in pressed graphite with machined lip 17×9 +22 17×9.5+12
• Origin Fab Titanium Antenna
• Yperion Titanium Axle nuts and hub centric rings
• Renegade Motorsports Titanium lug nuts
• Wrapped with Avery Dennison gloss white (The car is originally Berlina Black)
Interior
• J's Racing Carbon fiber gauge cluster bezel
• J's Racing floor mats
• Zoom Monaco Carbon fiber rear view mirror
• Moddiction Titanium Shift knob
• Renegade Motorsports Titanium E-Brake button
• Renegade Motorsports Alcantara Shift boot
• 20th Anniversary radio door
• Boost Engineering Custom bezel for Pioneer double din in dash
• Soft top delete
• GReddy Steering wheel with Works Bell tilt hub
• Chasing J's Titanium steering wheel and hub bolts
• Chasing J's Titanium horn button
• Chasing J's Titanium door sill plates
• Composimo Billet Phone mount with 1" RAM style ball
Chassis/Suspension
• Hks Hypermax IV coilovers with Swift spring upgrade
• Front subframe brace
• EVS tuning Differential collars
• StopTech C43 Nickel BBK with custom Titanium hardware
Performance
• FullBlown Motorsports Turbo kit (all hot side parts black ceramic coated)
• FullBlown Motorsports aluminum radiator
• FullBlown Motorsports battery kill switch
• Precision 6266 BB Turbo
• Tial wastegate and Blow off valve (Red)
• ACT HDSS clutch and light weight flywheel
• Berk Engineering 3" exhaust (All V-band connections)
• PracWorks Carbon fiber intake manifold
• Ferrea intake and exhaust Valves
• Ferrea dual valve springs with Titanium retainers
• ID1700x Fuel injectors
• Radium Engineering Dual pump surge tank
• Raduim Engineering Fuel rail
• Radium Engineering Fuel pressure regulator • Science of Speed Flex fuel sensor kit
• Science of Speed AEM infinity W/ PNP harness and ECU bracket
• AEM fuel pressure, oil temperature, and oil pressure sensors (Wired to the infinity for shut downs)
• GaugeArt digital gauge setup
• Renegade Motorsports Short throw shifter
• AMG Fuel and design vented catch can with XRP clamshell clamps
• Level 7 vented oil cap
• Radium engineering scavenging catch cans
• NST billet pulley kit (Red)
Dress up parts
• Chasing J's Titanium cooling panel
• Chasing J's Titanium coolant overflow tank
• Chasing J's Titanium brake fluid cap
• Chasing J's Titanium Fender bolts
• Chasing J's Titanium bolts in all catch cans
• Chasing J's Titanium valve cover washer/bolt kit
• Chasing J's Titanium VTEC solenoid cover
• Chasing J's Titanium intake/Exhaust manifold stud kits
• Chasing J's Titanium Dipstick
• Chasing J's Titanium Fuel rail cover
• Chasing J's Titanium Radiator caps
• Chasing J's Shock tower nuts
• Various Titanium bolts (everywhere)
• Carbon fiber cross beam cover
• Red velocity stack (also have air filter for turbo)
• FullBlown Motorsports Sparkplug cover
• FullBlown Motorsports billet radiator tie downs
• AMG fuel and Design ABS relocation kit
• AMG fuel and Design custom radiator hoses with red XRP clamshells and billet water neck
• AMG fuel and Design Custom XRP 3an vacuum lines for all turbo parts
• AMG fuel and Design XRP 4an Turbo feed line
• A/C relocation kit
• Battery relocation, wire tuck, and fuse box/EPS relocation