Owner: Justin chen – Instagram: @jays._.2k
2005 Honda S2000 – Location: North Carolina, USA
There's a point at 7,000 RPM where everything fades. The machine becomes weightless. It disappears. All that's left, a body moving through space, and time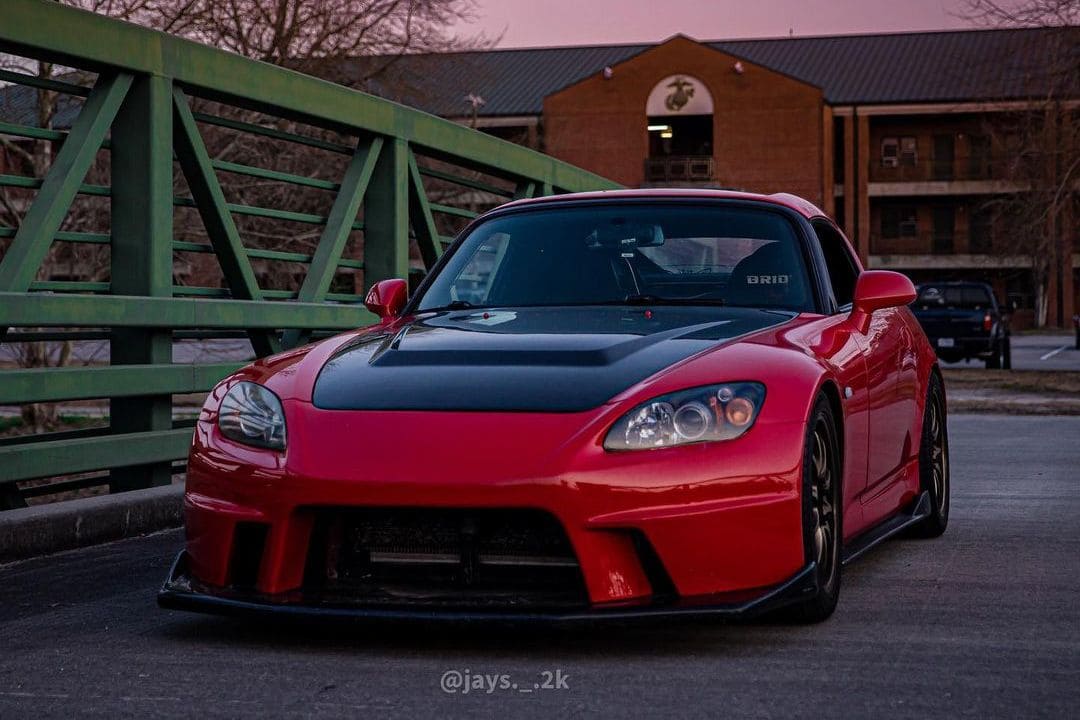 Was there any unusual circumstances around how you acquired your car?
I am the second owner and I drove about 3 hours towards Raleigh, NC to pick up the s2000 before a hurricane.
Was there more work on your car than you anticipated? Did you find a bucket of wiring worms, find some secret hidden problems…..
Fortunately for me, the previous owner took very car of the car maintenance wise, however the soft top was removed and the car had horrible paint. The car also desperately needed new hardtop seals and coilovers.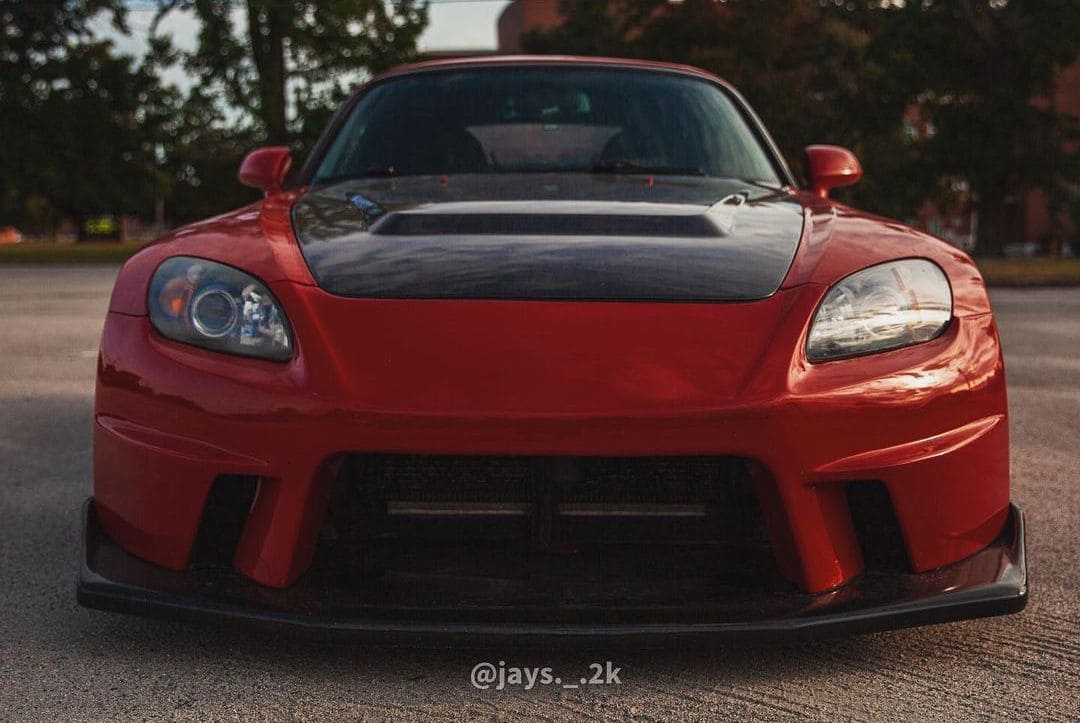 Are there any unique mods on your car? Hyper-rare parts, custom made parts…
I have a custom CSG style taillights with a full show mode and sequential. Along with my friend, we designed a new rear upholstery to cover the bare metal where the soft top used to be. Currently running an authentic RFY sorcery bumper, authentic Chargespeed side skirts, authentic Volk Ce28 in the original s2k spec offsets in the OG bronze color. The hardtop is a spoon style from GroupA.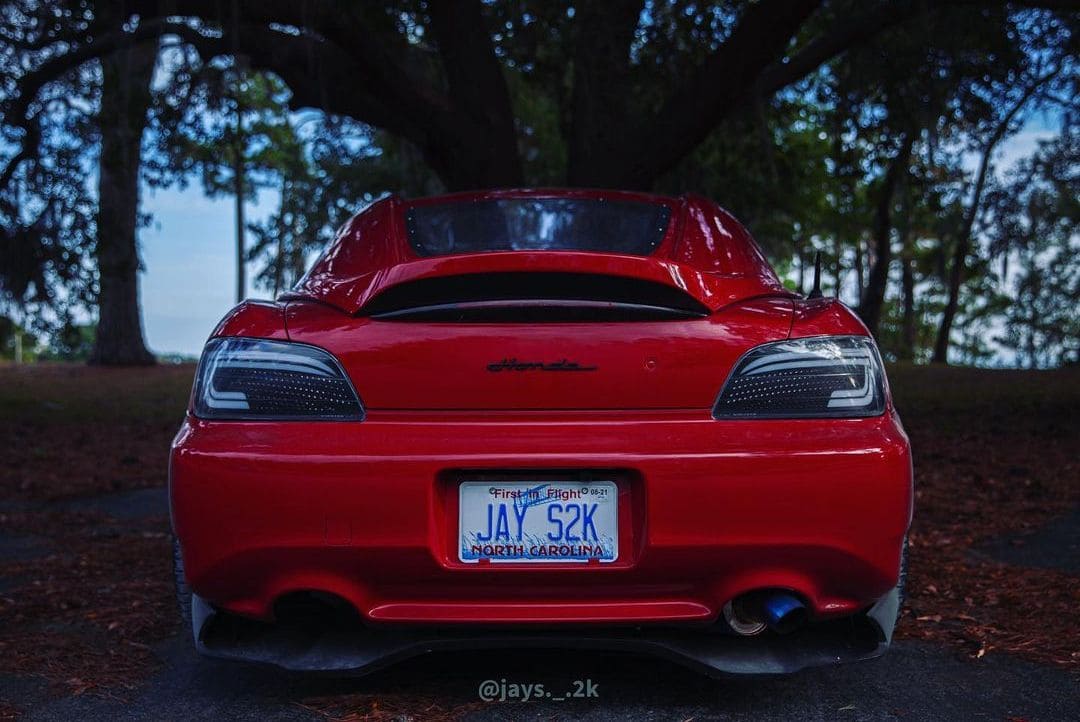 Would you consider your car done in its current form? Or do you have a list of "to dos" still left?
I am currently waiting for my Amuse Legalo wide front fenders to leave japan. I plan to install the asm rear bumper and purchase new wheels in a 18in +35 offset for a wide body look. I also plan on boosting the s2k with a HKS supercharger and I plan to shoot for 400 Whp.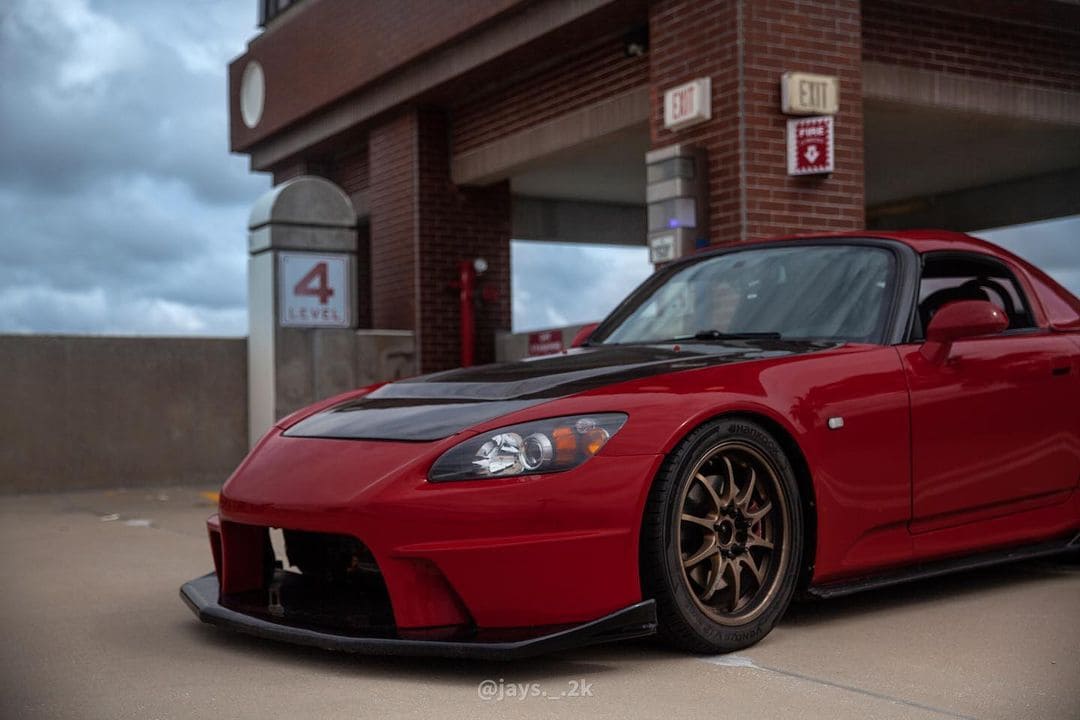 What is the biggest problem you ran into on your build?
The biggest problem was not knowing the depths of modification and maintenance the previous owner did before selling it. Another problem was that because the car was tuned to lower the RPM range and allow VTEC to kick in at roughly 4500 RPM, the car had to be retuned when the titanium exhaust components were installed.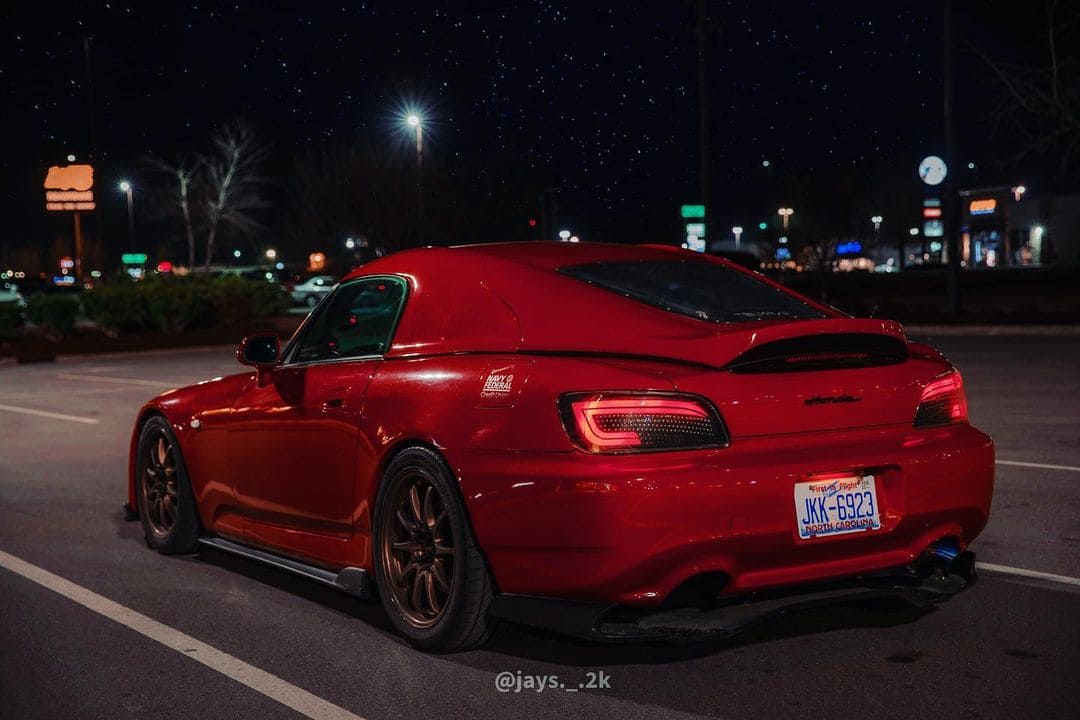 If you had to do it again, would you build the same car?
I would most definitely build the same car but possibly go a different direction more orienting a extremely fast build.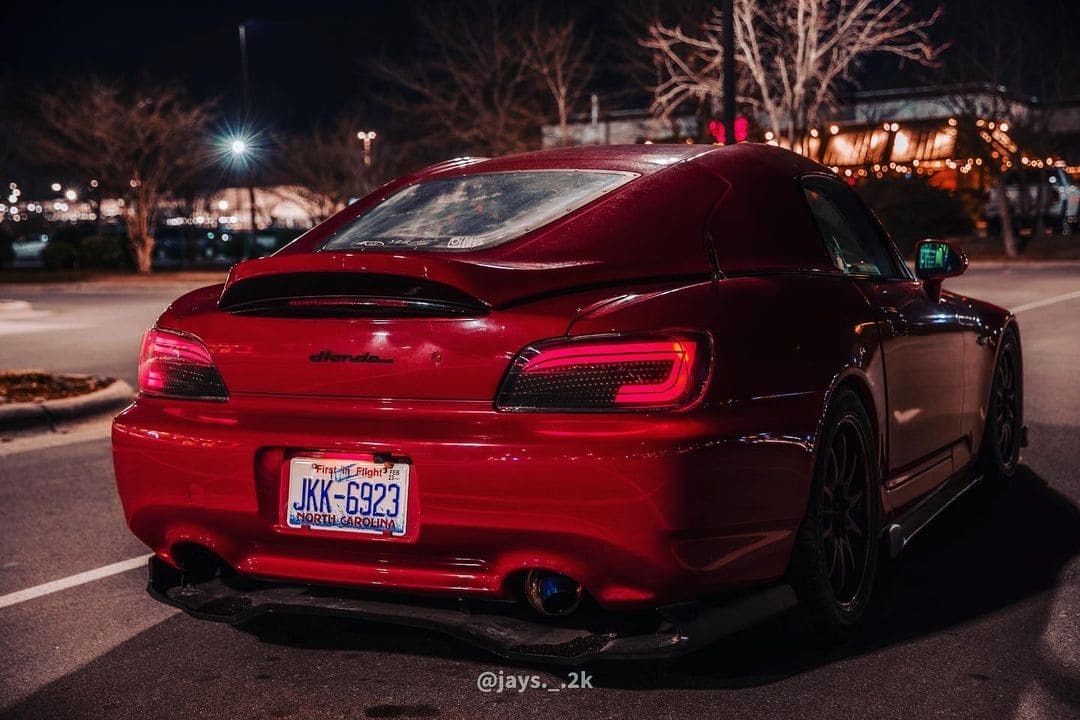 Are you apart of a club or crew with your car?
I am apart of a small crew in Jacksonville, NC consisting of other enthusiasts with s2000s. The opinions and recommendations from this crew has most definitely influenced with the build of my car.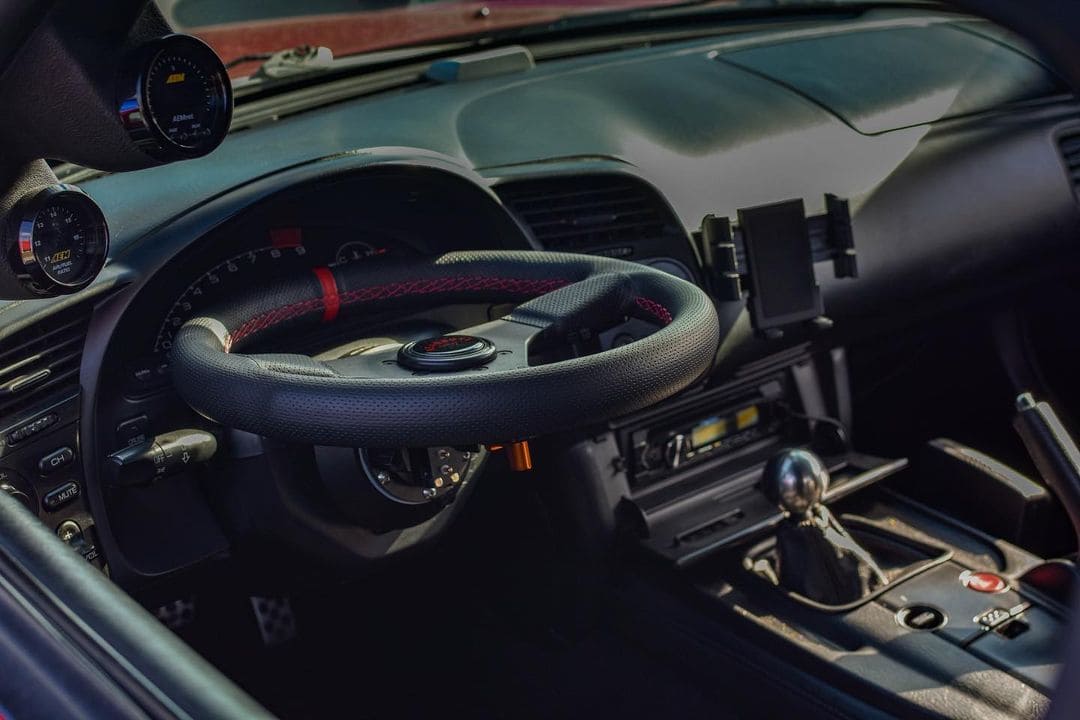 Is there any part/mod on your car you had to do a few times, or installed and then removed?
I have removed my spoon hardtop many times to access my trunk and battery.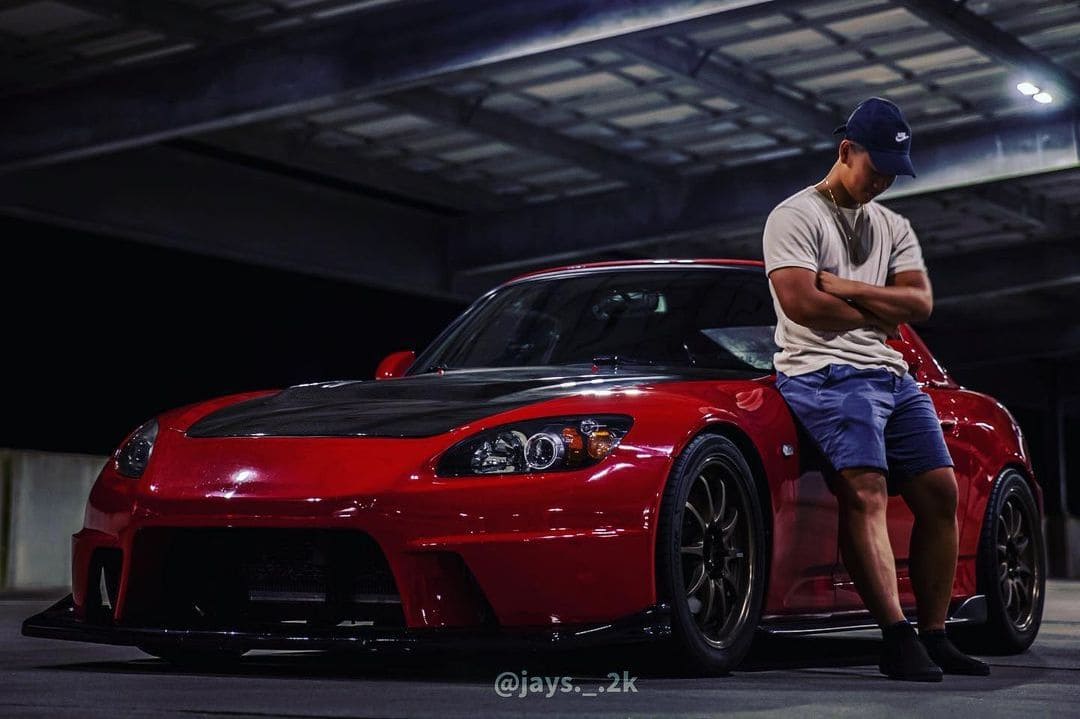 What is your favorite part on your car?
The bumper is definitely the most noticeable part other than the hardtop. It wasn't a common bumper before 2022 and it stands out to a lot of s2000 enthusiasts.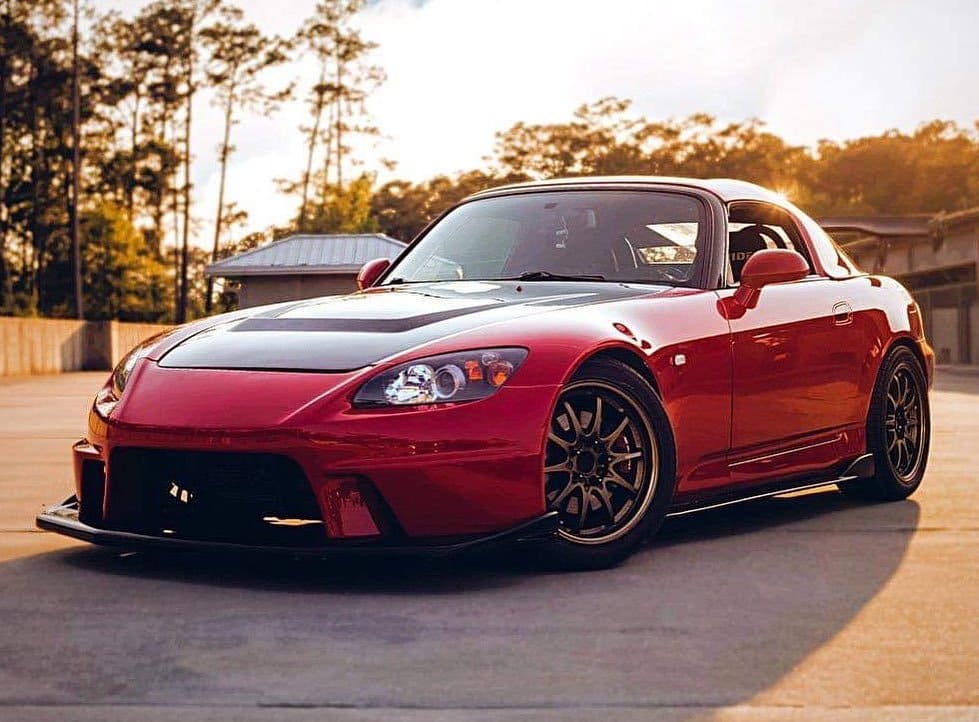 What's the best memory you had in your car?
The first time I ever sat in the passenger seat before buying the car, the previous owner took me to an empty circuit and did a short lap hitting VTEC and about 110 Mph.
Build Report
RFY sorcery bumper
Seibon v2 carbon hood
Chargespeed sideskirts
Voltex style rear diffuser
Custom CSG v3 style taillights
GroupA spoon Hardtop
Volk racing CE28n OG bronze
Nrg short hub
Nrg quick tilt
Nrg hood damper
Sparco race competition steering wheel
Bride VIOS iii
J's racing titanium exhaust 70rr
J's racing titanium headers
J's racing ETD and strut bar
Billman tct
Koyo aluminum radiator
Bc racing BR coilovers with swift spring upgrade
Afe Tanaka dry intake
Stage 3 ACT clutch with 10lb flywheel
Aem v2 infinity with pillar gauges
Renegade short shifter
Renegade coolant reservoir
Renegade carbon heat shield
Renegade Titanium shift knob
Modify cup holder and dash mount