Owner: Simón Zuniga – Instagram: @elrojoek
1999 Honda Civic – Location: Anaheim, California
Dedication what kounts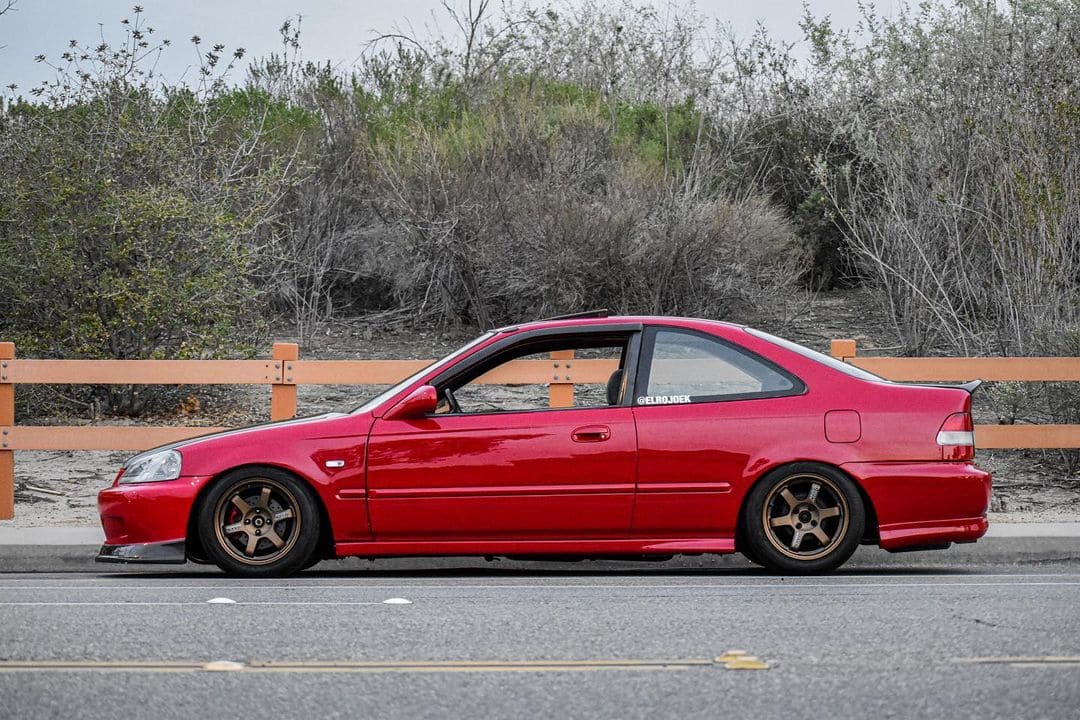 Was there any unusual circumstances around how you acquired your car?
Nope easy pick ups 6years ago..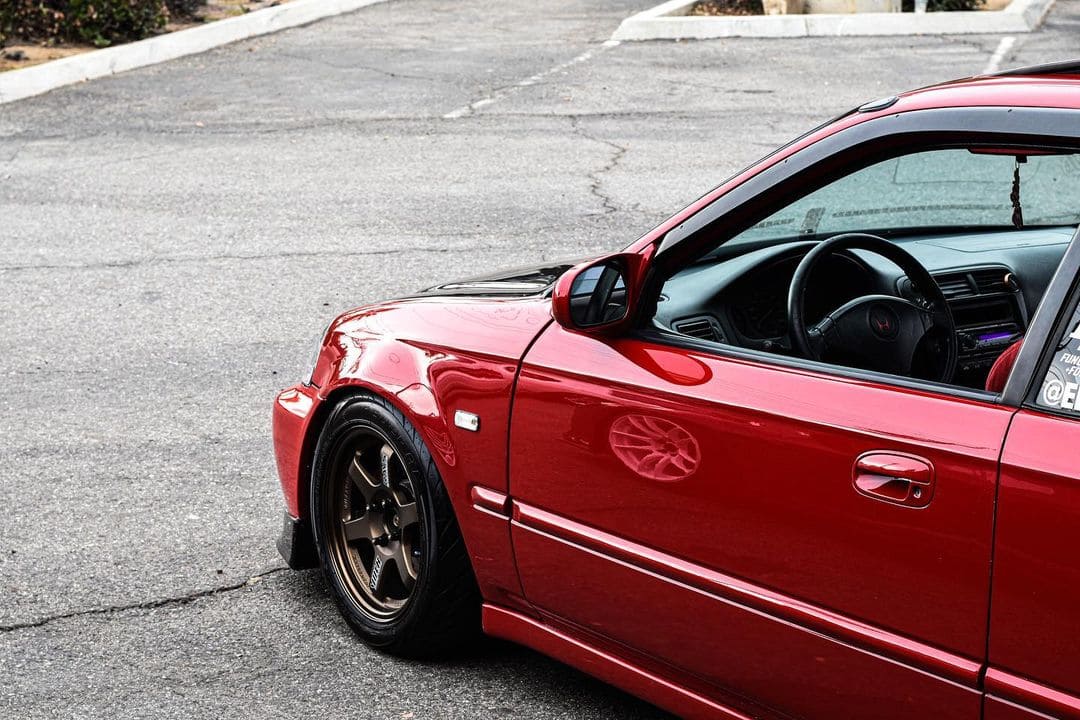 Was there more work on your car than you anticipated? Did you find a bucket of wiring worms, find some secret hidden problems…..
Had to replace motor the week later .. started knocking 
Didn't 2 single cams before doing the b20v
Are there any unique mods on your car? Hyper-rare parts, custom made parts…
I wouldn't say unique because someone else already did it .. wat I would say is it has ctr parts. Door panels cluster steering wheel headlights.

Unique maybe my trunk I didn't see much cars with it before when I first got it like I do now ..
Another hard to find maybe my wheels og te37.
Would you consider your car done in its current form? Or do you have a list of "to dos" still left?
I wouldn't consider it done Because who's ever done with a project car… I would like to maybe turbo it one day.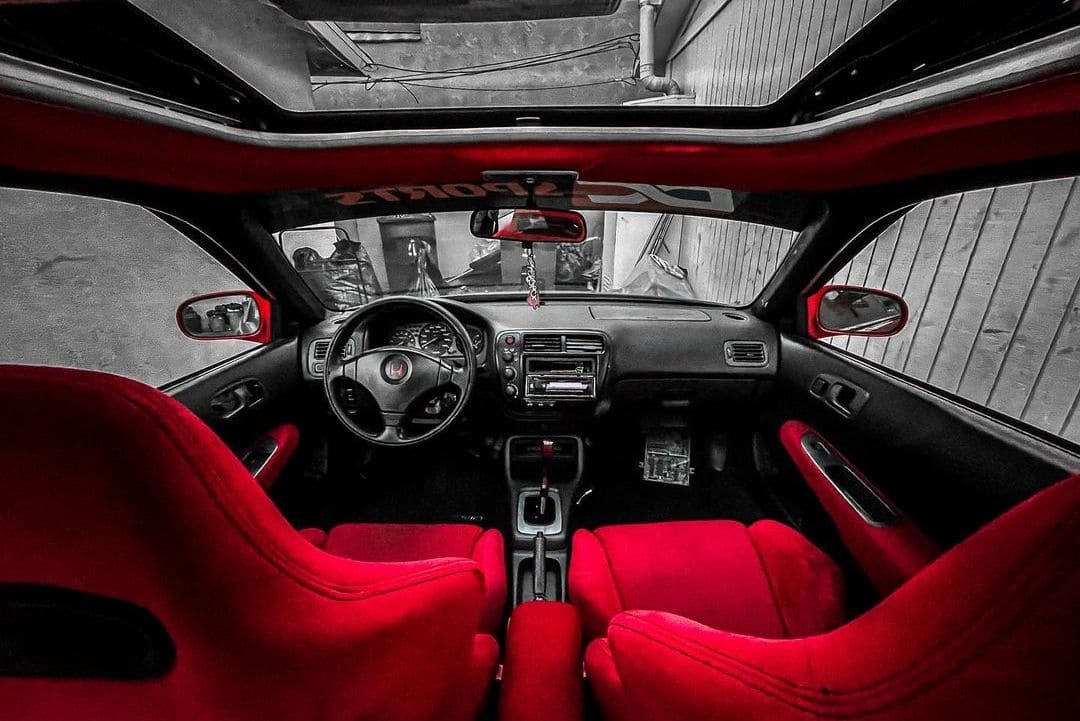 What is the biggest problem you ran into on your build?
Finding my wheels lol… Naw but honestly problems haven't yet besides blowing 2 motors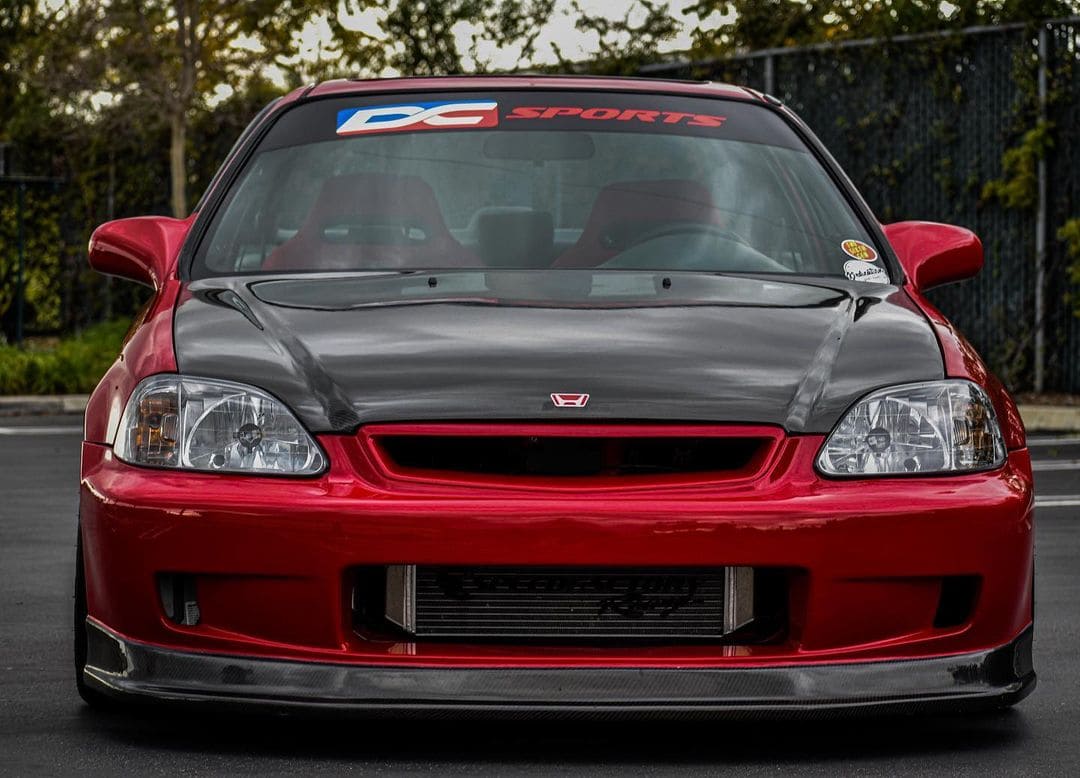 If you had to do it again, would you build the same car?
If I had to do it again would I ummm… maybe just get an em1 but other then mods keep it the same I love this current look!!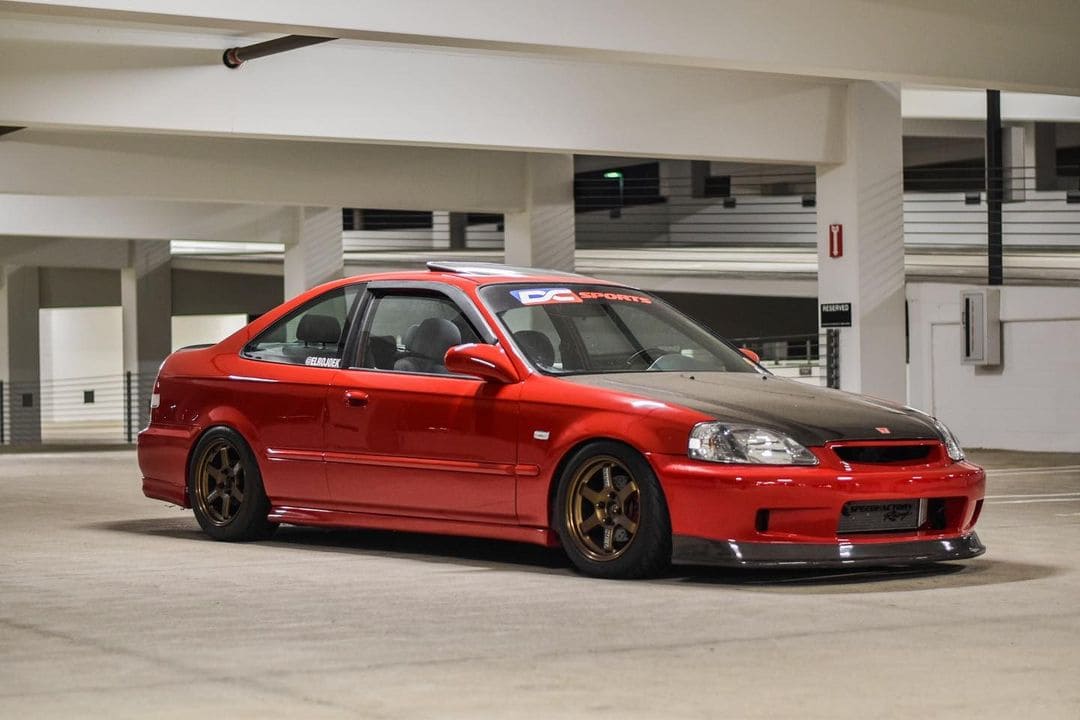 Is there any part/mod on your car you had to do a few times, or installed and then removed?
The engine bay.. redid it all over after motor was in.. tucked it.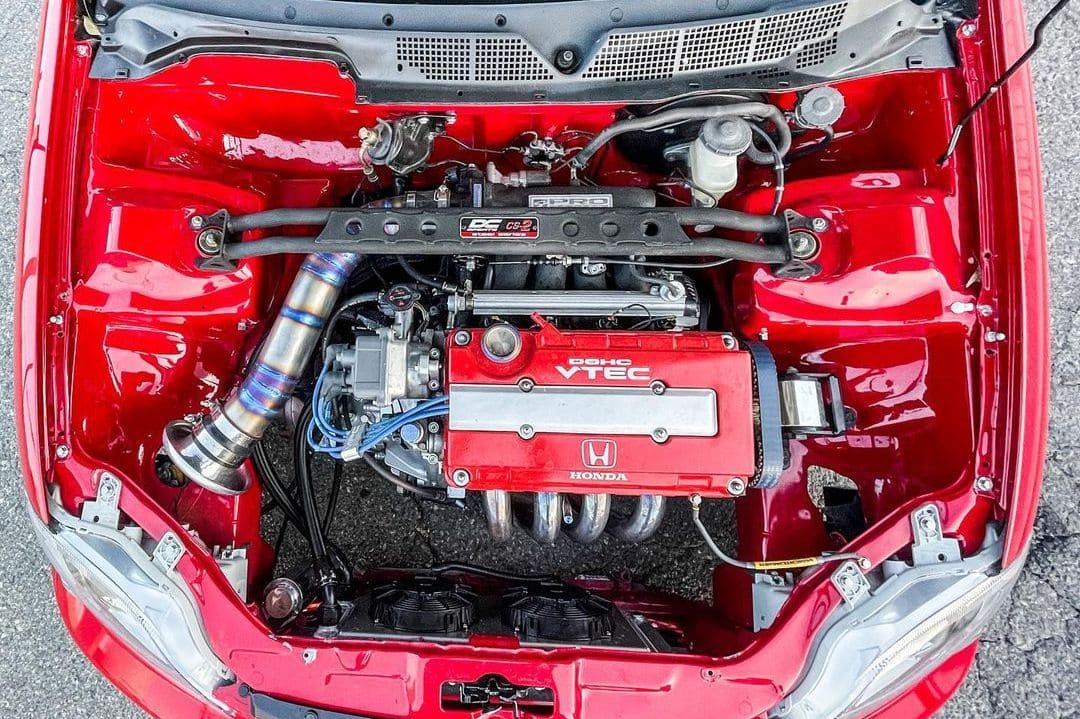 What is your favorite part on your car?
Right Now I love how to front speed factory radiator looks .. and honestly the simple look..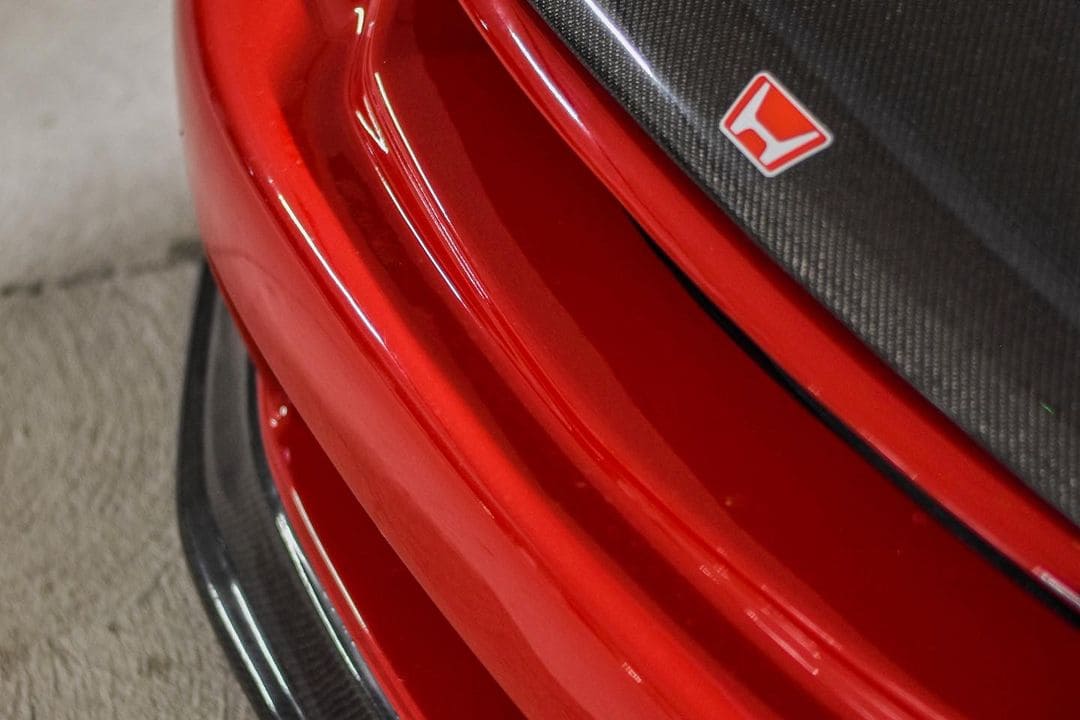 What's the best memory you had in your car?
When it got painted .. and just enjoy driving around with my older son …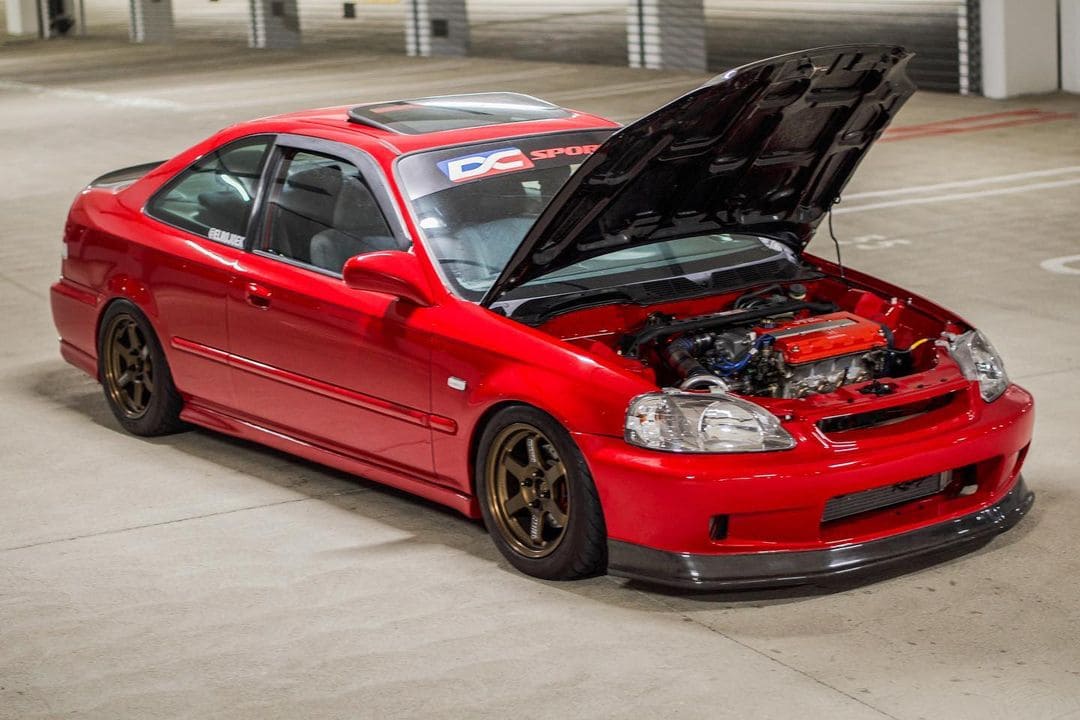 Build Report
Engine mods
– dc headers
– Dc intake
– Dc exhaust
– Skunk2 manifold
– Skunk2 throttle
– Hasport mounts
– Skunk2 radiator
– Mishimoto fan
– Mishimoto coolant res
– Dc strut bar
– Skunk2 cam gears
– Greddy timing belt
Interior mods
– Recaro seats
– Fa5 rears
– Civic type r steering wheel
– Type r shift boot
– 7s garage knob
– Ctr door panels
– Civic type r cluster
– Dc rear strut bar
Exterior
– Te37 og
– Skunk2 lca
– Skunk 2 camber
– Stop tech rotors
– Carbon hood Visracing
– Carbon trunk Visracing
– Si grill
– Oem civic si lip
– Oem si visors
– wire worx harness
Remember my car is 99 ex
Some are questionable but that's wat I have I believe might be missing but not sure
B20 v