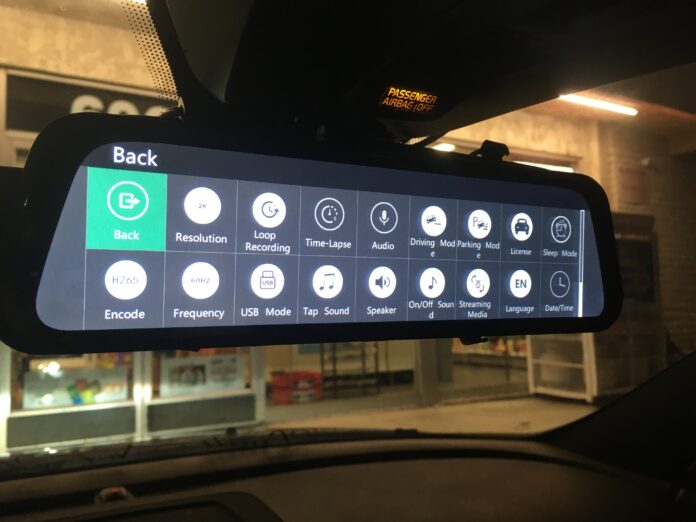 So rear view mirrors don't get much chatter out there on the forums, or other auto sites, so we figured we would bring some light to these often overlooked parts of your car, that you actually use almost the entire time you are in the car.
Rear view mirrors have been in automobiles as early as the 1900s, and haven't changed much since then. Sure the shape and a few electronics are added, but for the most part…it's a dang mirror, that views…wait…the rear.
From the factory, the shape has been the same, the position hasn't changed, and aside from some garage door opener buttons, some dimming features and maybe a compass indicator, what you see is what you get.
So here, we will talk about some cool options for your rear view mirrors that don't cost that much, to make a huge difference. To preface, there are 3 specific types of mirror upgrades we will discuss, including price points, pros and cons, and best uses of the particular product. These include the Broadway mirror, the wink (trucker, wide view or golf cart mirror), and the newly popular digital mirror.
What you need to take into account is with some of these mirrors, you may be giving up some functionality of your factory mirror, and or sun visors as well. We will also cover that. Strap in, and prepare to never look back…actually, we you will be enjoying your back looking a lot more after this write-up.
The Broadway Mirror
Now I have personally used this mirror on several builds, because it is easy, cheap and instantly changes the look of your interior. "The Broadway Mirror" was popular back in the late 90s when everyone was doing their local mall's parts store builds. These were always in stock, and were universal. They came in, and still do, a 270mm and a 300mm option (10.6 and 11.8 inches for us drivers Stateside).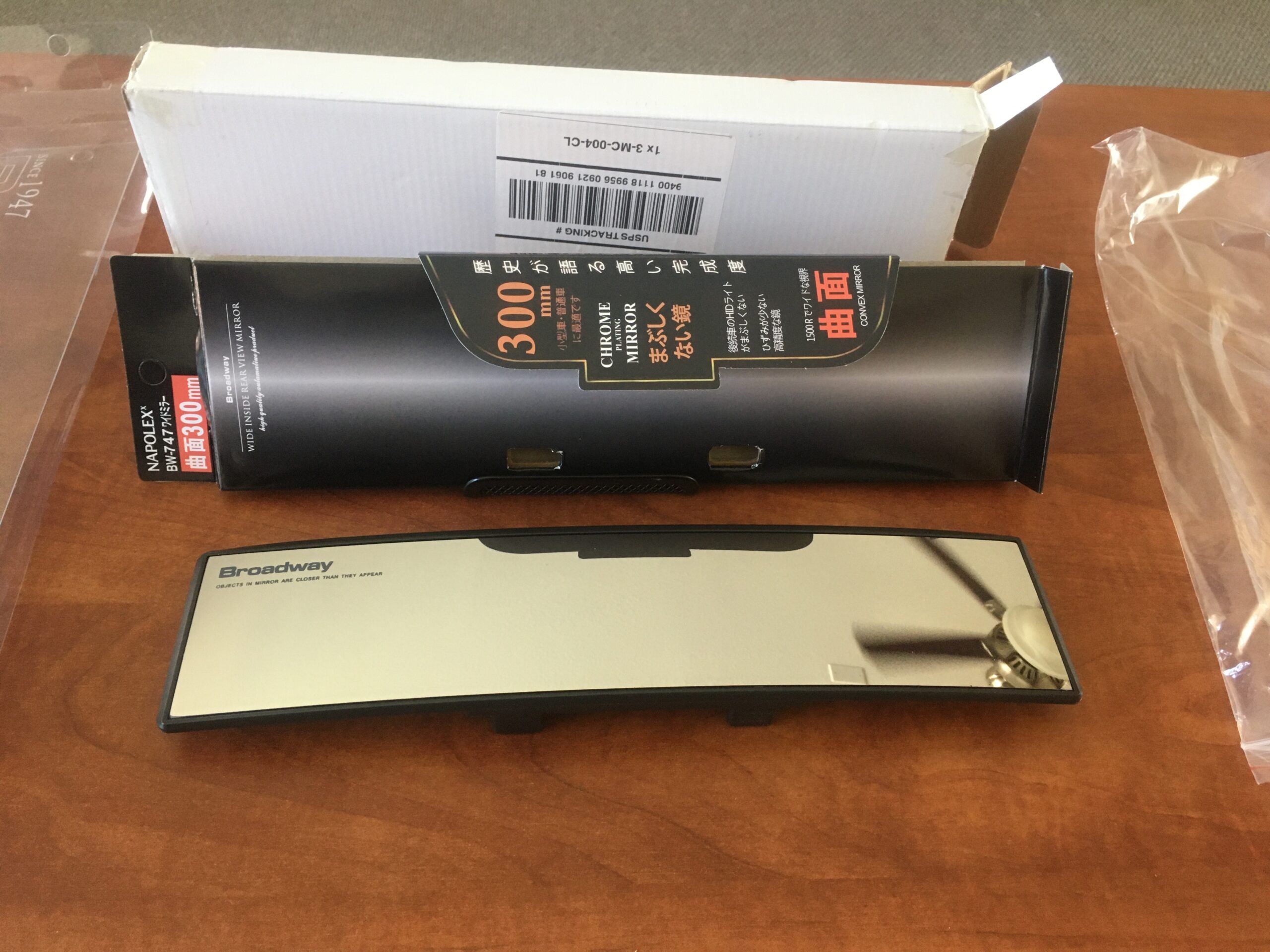 These guys have spring loaded clips that allow you to simply clip them right on to almost any factory car mirror. From opening the box to install and adjustment, you are clocking in at less than 60 seconds. The price point right now on amazon is still just pocket change: Broadway Mirrors on Amazon for $15.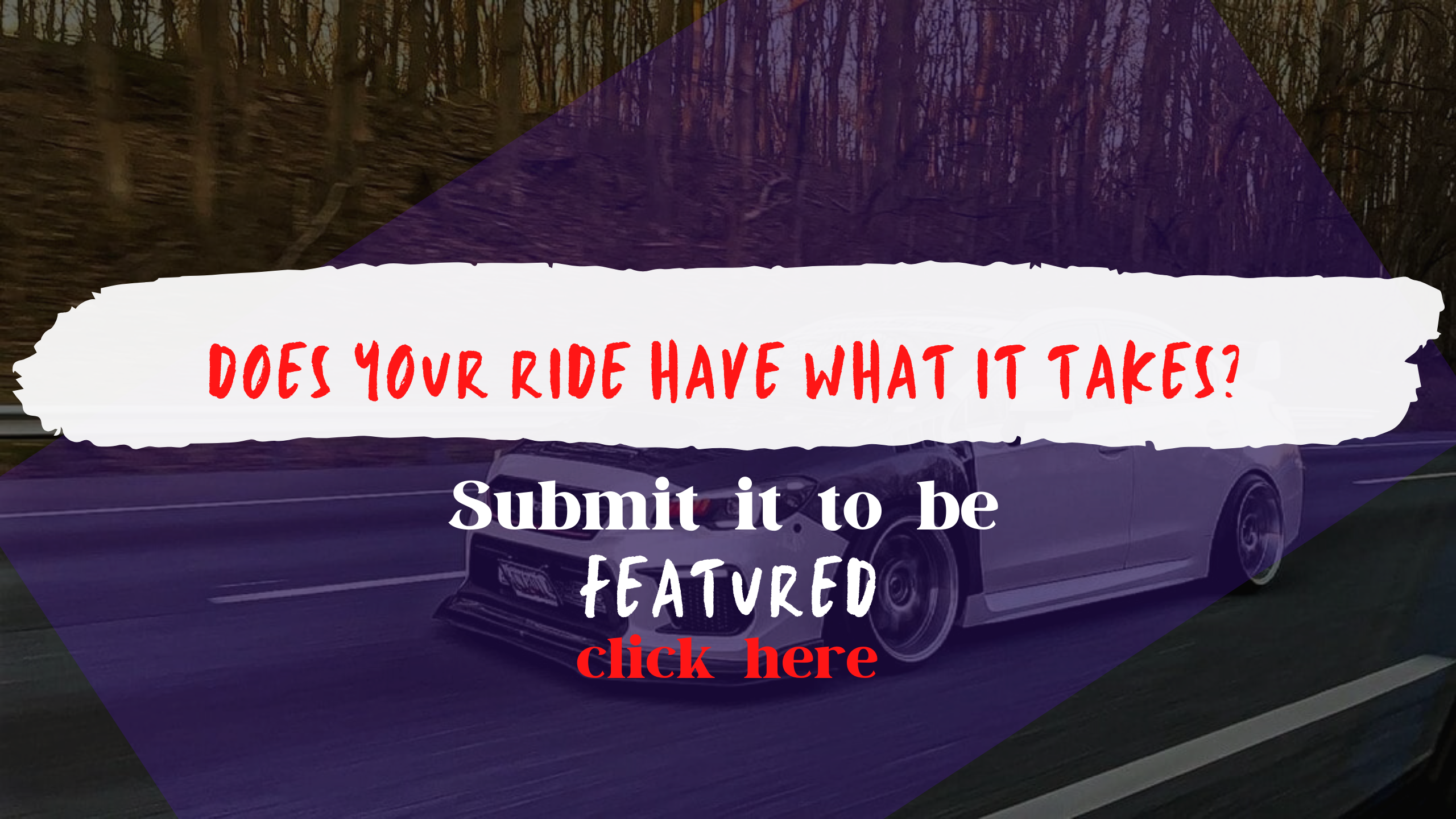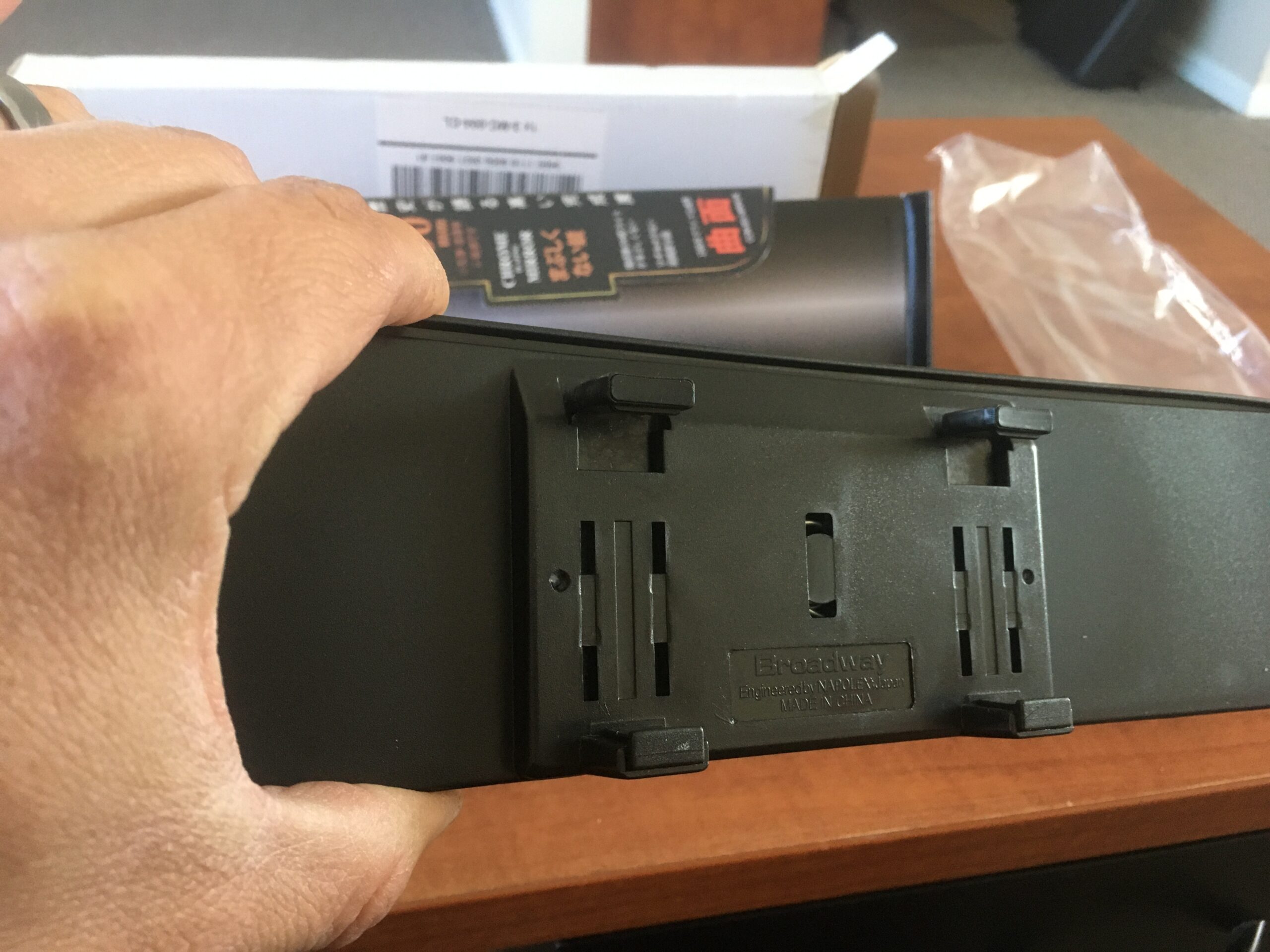 The mirror looks great, and with the convexed design (curved – before Samsung started doing it to TVs) it opens the field of view dramatically. But beware, there are knock-offs and tons of other brands that sell a similar product. They are all about the same price point, so I always used the tried and tested Broadway name brand.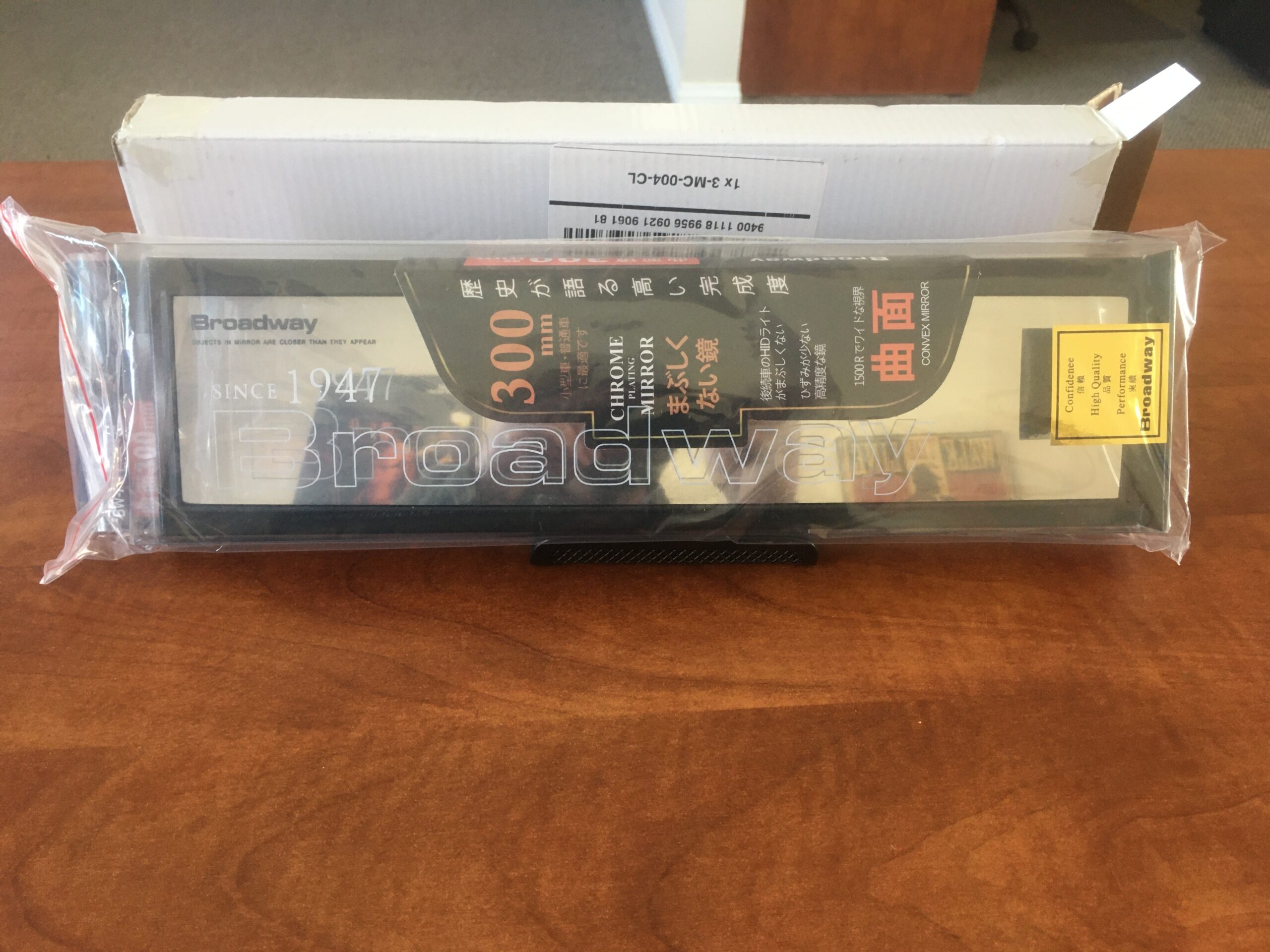 Features: Less than $20. Easy to install. Opens field of view. Can remove instantly. And in one of my latest builds (87 C4 Corvette), the factory mirror coat was fried from the sun. The factory replacement, in primo condition for the restoration was over $150, but this unit came in and kept overhead low, image below. Sorry, I know, it's not import, but you get the idea.
Keep in mind that this covers your factory mirror, so any features there will not be lost, but will not be visible. This could include compass, dimming feature and more. But if you're rocking a base model with no mirror frills, then this little guy works great.
Before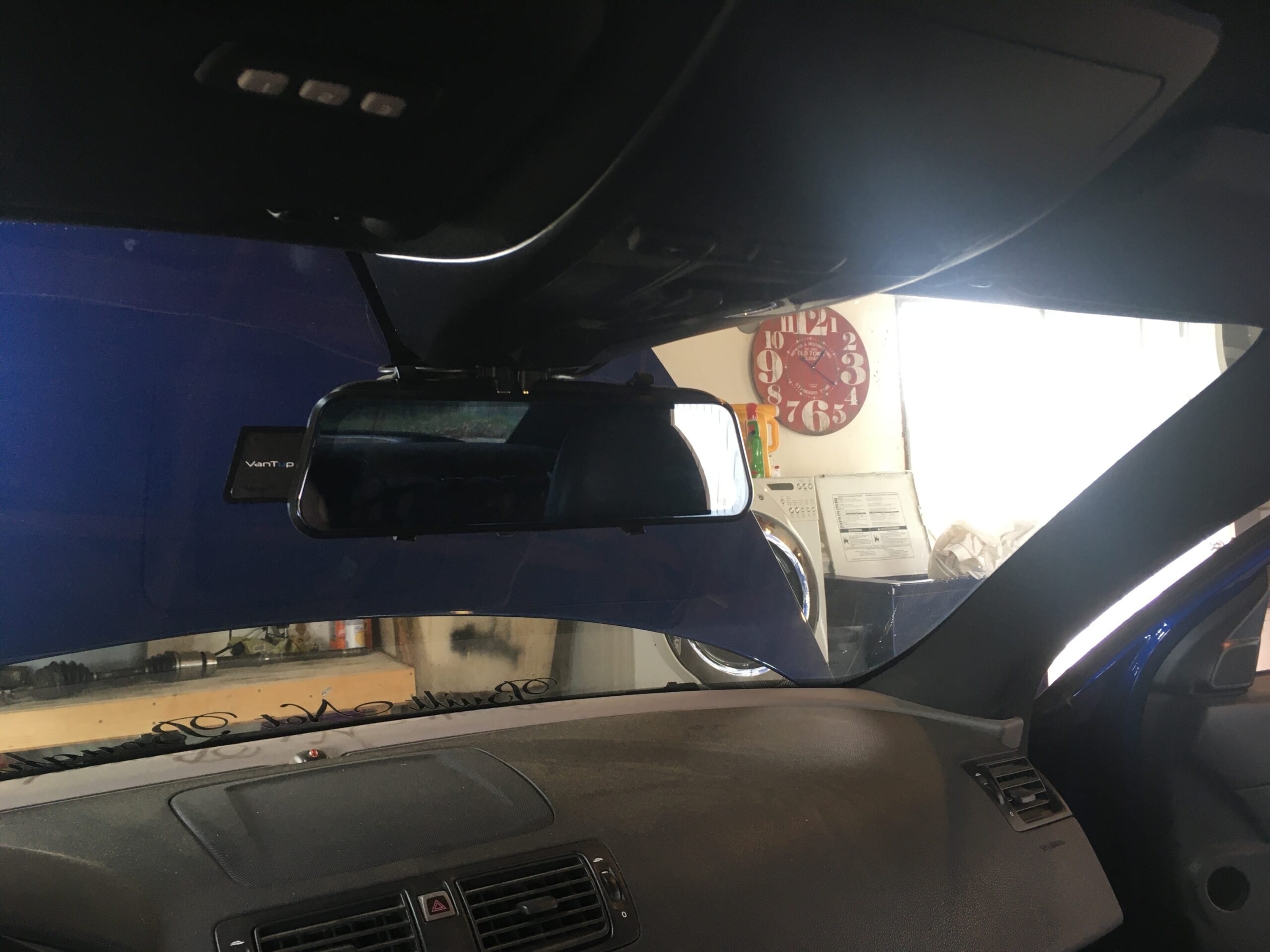 After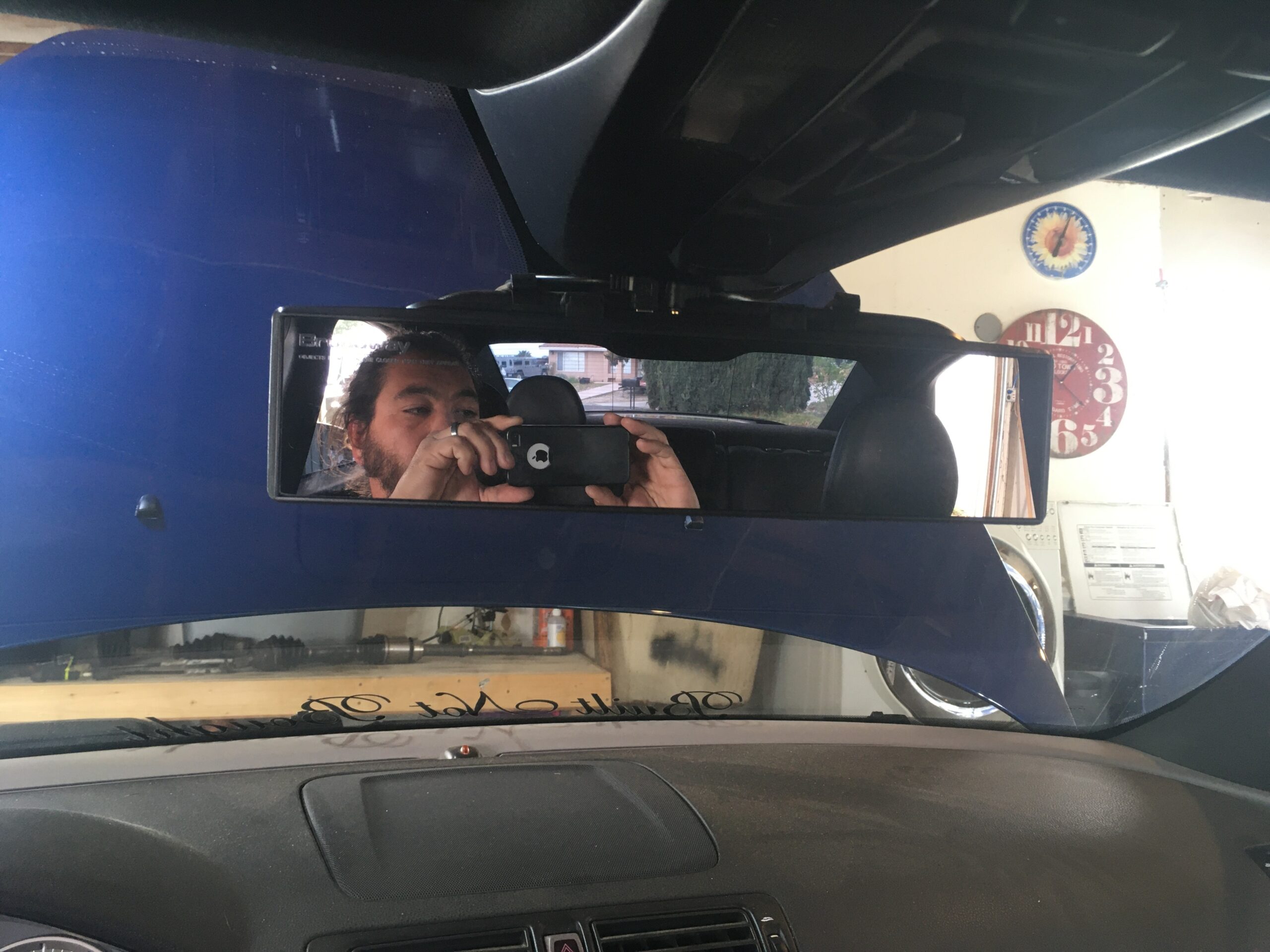 The Wink Mirror (AKA The Trucker Mirror, AKA The Golf Cart Mirror, AKA The Panoramic Mirror, AKA The Blind Spot Mirror…..aka lots more names):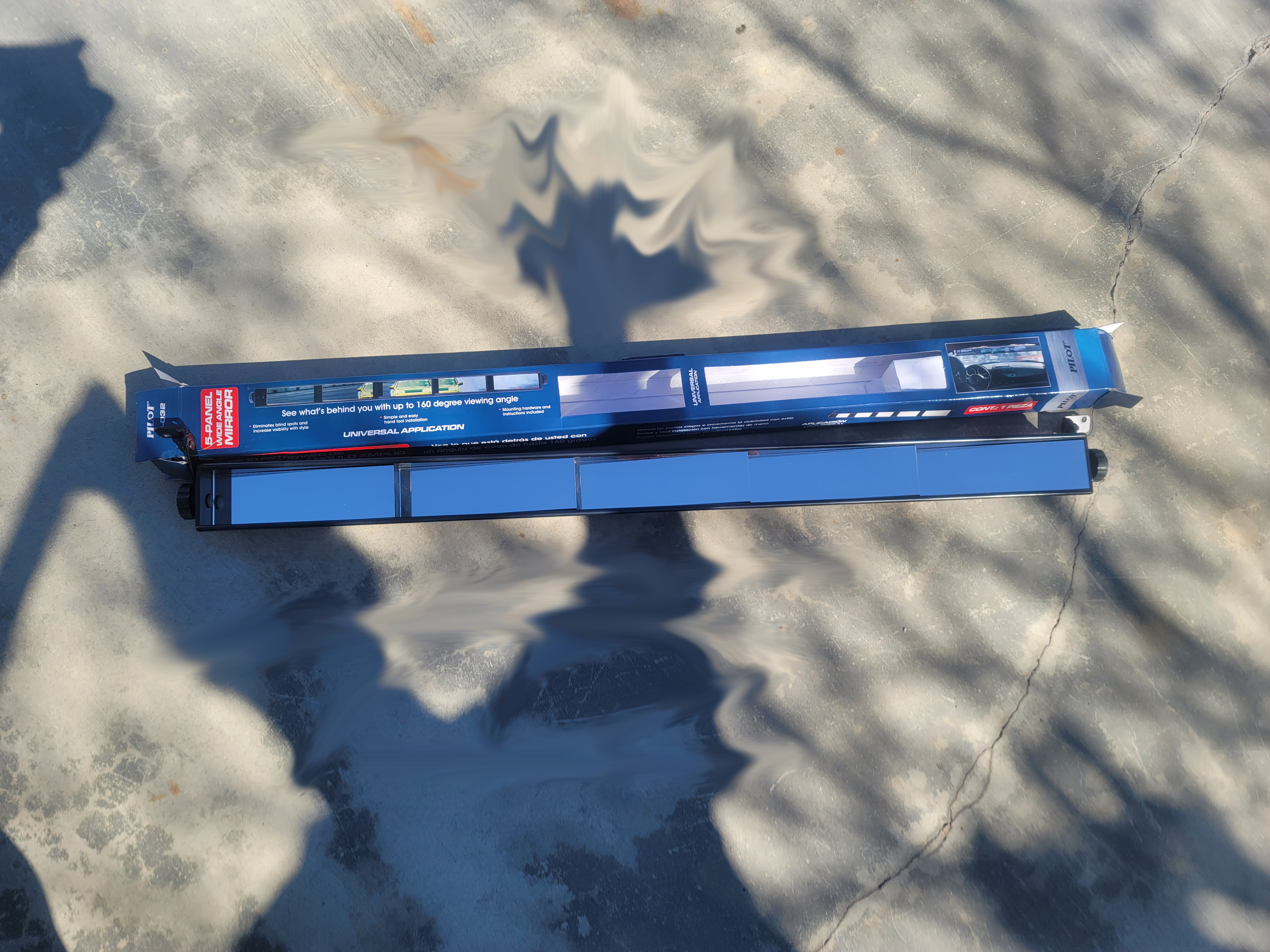 Now this mirror, like the Broadway mirror is one of few options available, and looks great. I used this mirror modification on my 01 BB6, you can see here as well as image of mirror below… sticker-bombed of course. This mirror started popping up everywhere from shows, to local meets to on cars driving by you in the streets. The good thing about this mirror back in the late 90s was the price and availability, which still holds true today 20 years later. You can pick this mirror up locally at your auto parts store for $35ish, or on amazon for a quick $19 here.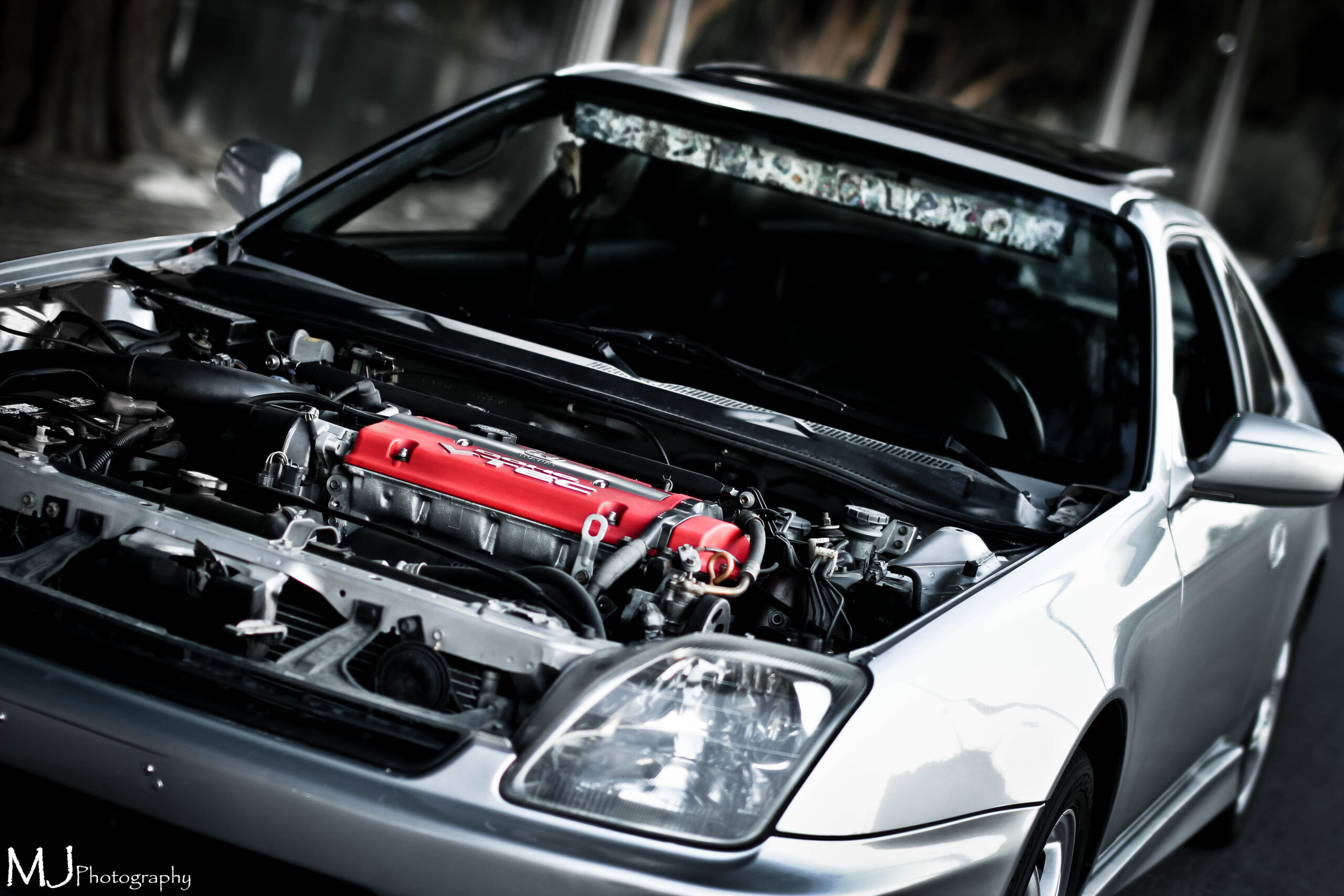 This mirror isn't as easy to install as the Broadway mirror, but all in should be less than 30 minutes for anyone. The one thing to note here is that the mirror is secured using brackets that go into your screw holes that hold your sun visors on…so those will be coming off. AND… Big And… it will likely not fit with your current rear view mirror hanging on the window, meaning that guy comes off too.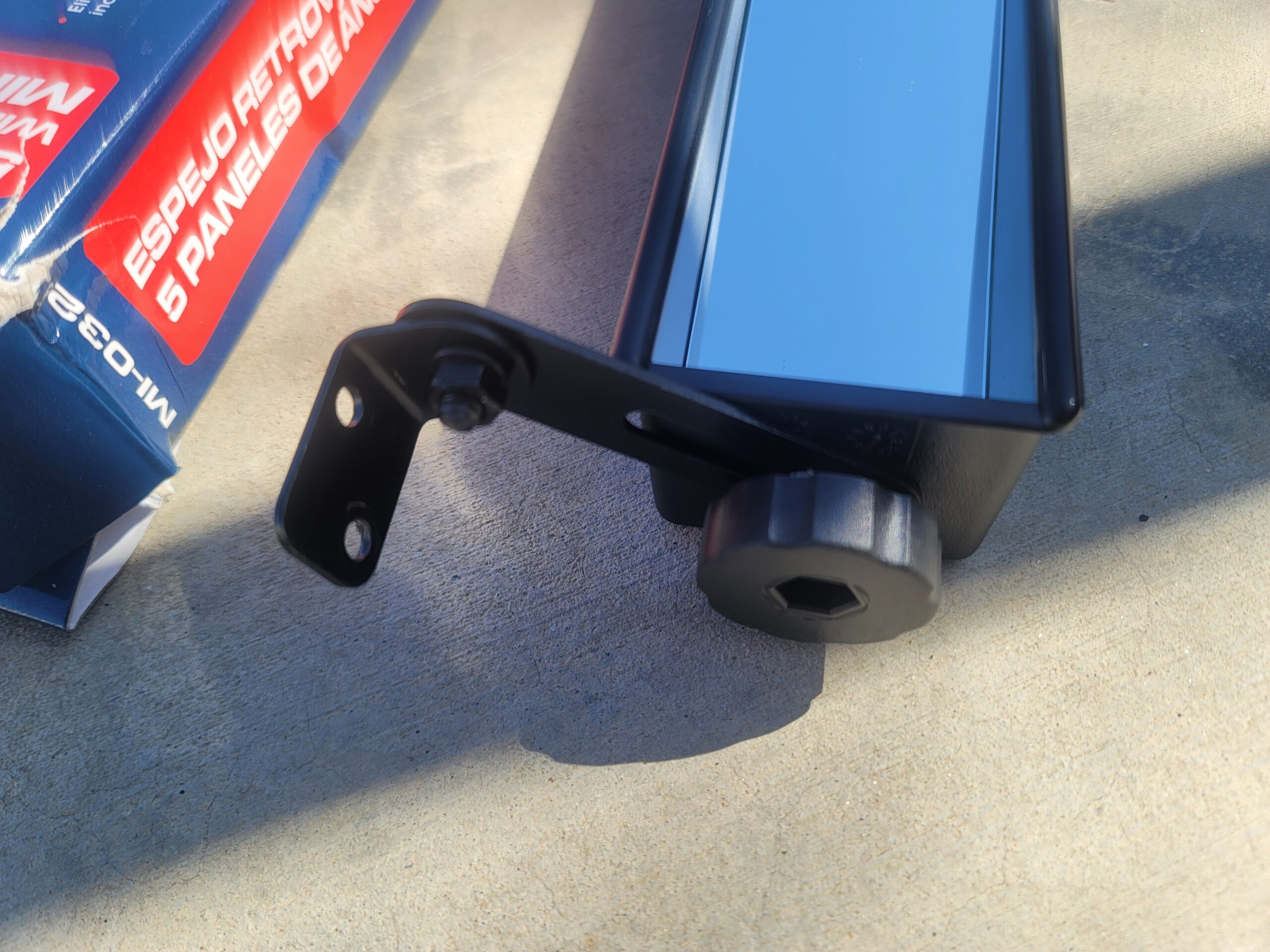 Again, if you have a base model car and your sun visors have vanity mirrors, but without lights, AND your rear view mirror is simply a mirror, you aren't missing much. Even if you have lit vanity mirrors, still, not a big compromise if you like the styling aspect. But for some specs, this mod isn't always right. Take my P1 Volvo, which has lighted mirrors in the visors, as well as the HomeLink garage door opener and compass and electronic dimming in the mirror. For this model and make, this mirror wasn't on my radar as an option. We did however, throw this unit into our 2020 Subi STI and did an install and review article here.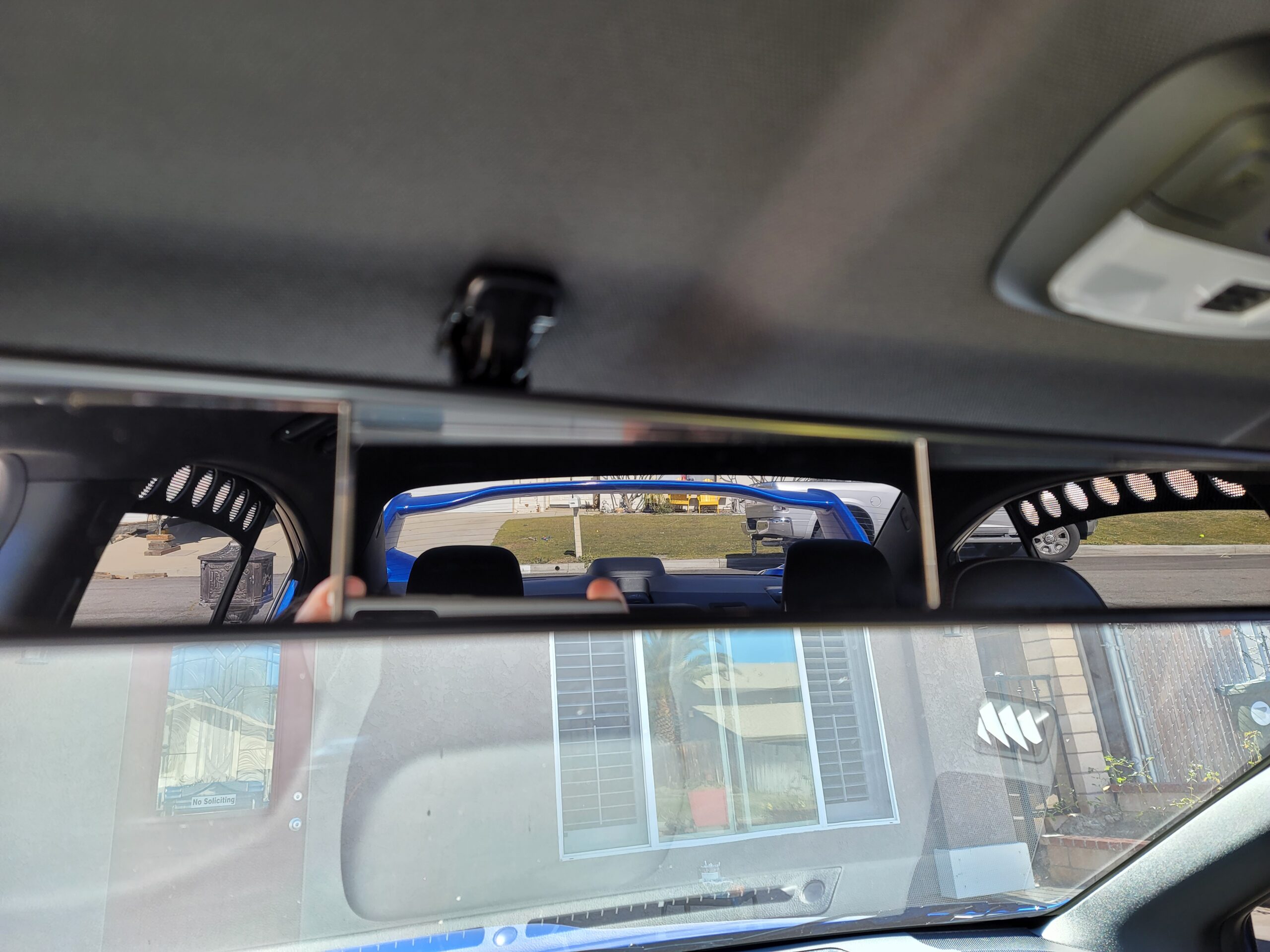 The last thing to note….you took your visors of, what does that mean when you're driving west at sunset? It means that sun is hitting your eyes hard. I had the wink in my lude for years, and it was still installed when I sold it, so it wasn't a deal killer, but it is something to think about.
The 21st Century Digital Mirror
With all things technology, advances are happening daily. A few months back I was on the search for stand alone back-up cams since after market radios in my car are almost impossible. The concept for these is easy, and they have been selling units for years. You have a camera, and you have a screen. The problem is that typically the screen is a stand alone unit you mount on your dashboard, or have in your window…both are a little too bulky for a clean look on your import.
But then I found something interesting on Amazon. I came across a fully integrated back-up cam, that IS your rearview mirror.
I stumbled across the VanTop 10″ LCD screen mirror…and integrated DashCam. So we have a full 4K DashCam, a back-up cam, and it is your mirror. Sounds awesome right? Lets dissect  this thing so you really see how cool it actually is.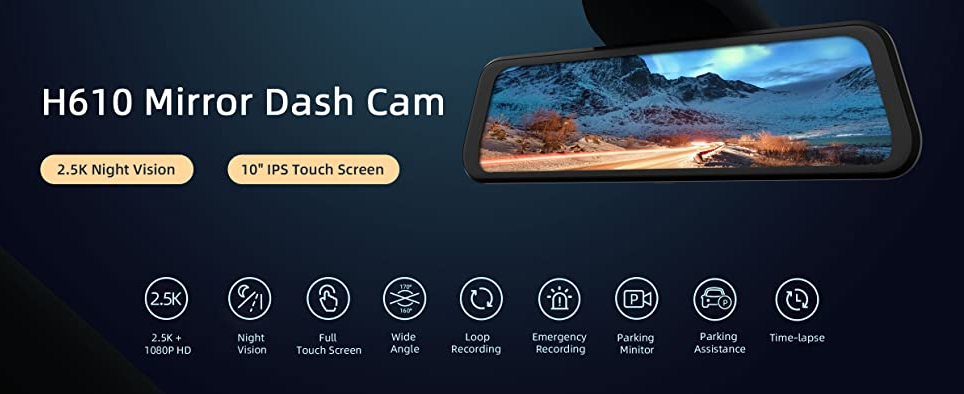 The Back-Up Cam: Standard backup cam hardware included. Your camera, your mounting hardware, and your video cable that runs to the screen (The Mirror). Also in the wiring harness is your reverse light tap, so when you hit reverse, your back-up cam screen overlays digital parking reference and assist lines.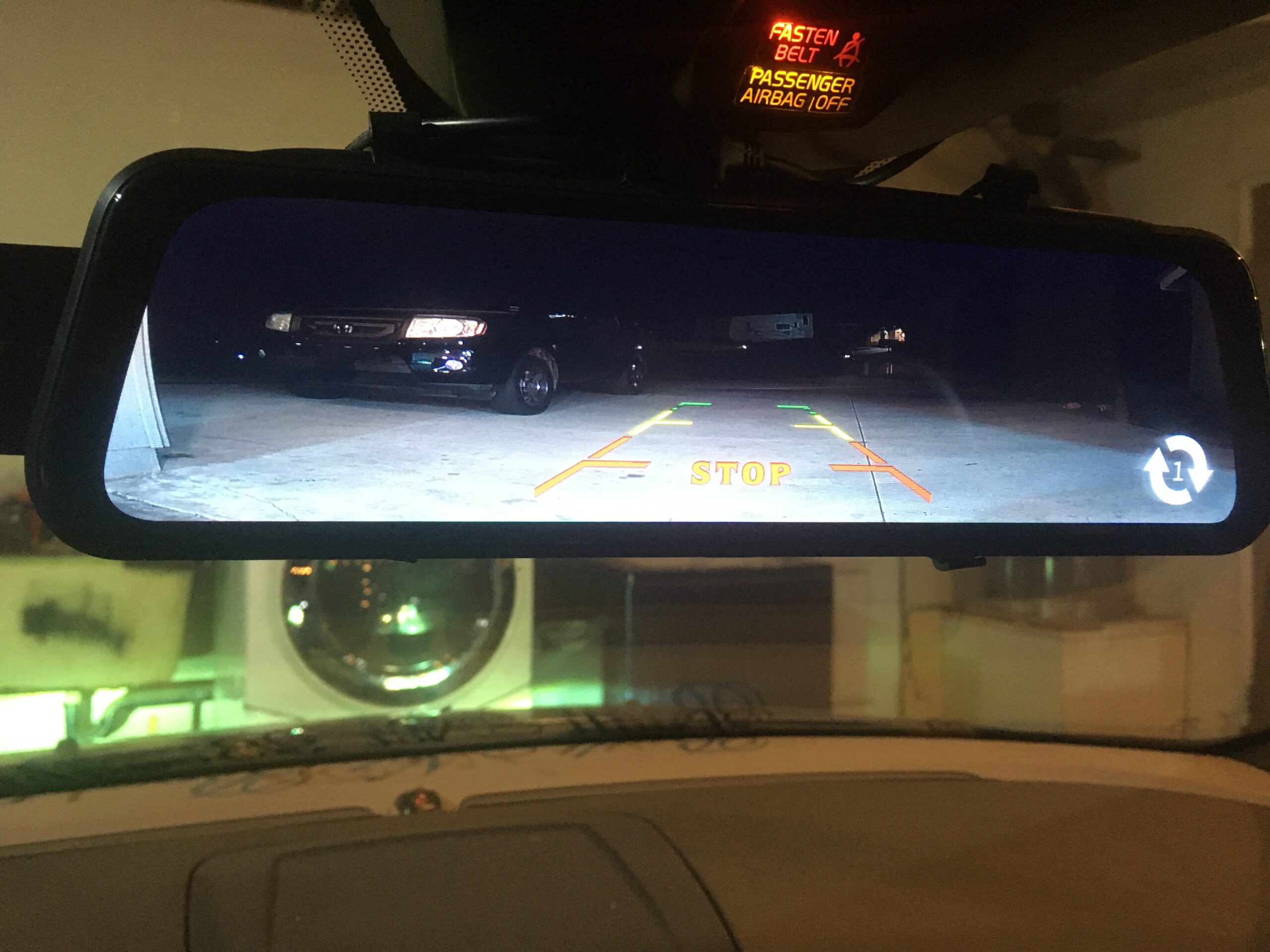 The DashCam: A full 4K camera that is part of the mirror screen. Forget about those bulky cameras that sit or mount of your dashboard. This stylish camera is built right in.
The Mirror Screen: Awesome design, and upon initial inspection, looks like your mirror. The real magic is that this mirror is the glass touch screen. So the screen can display front camera, rear camera or split screen. If you tapped your reverse light then upon backing up, the screen overlays the parking lines while in reverse. From the screen you can enter the settings mode, and change all kinds of things like aspect ratios, brightness, sensors and more.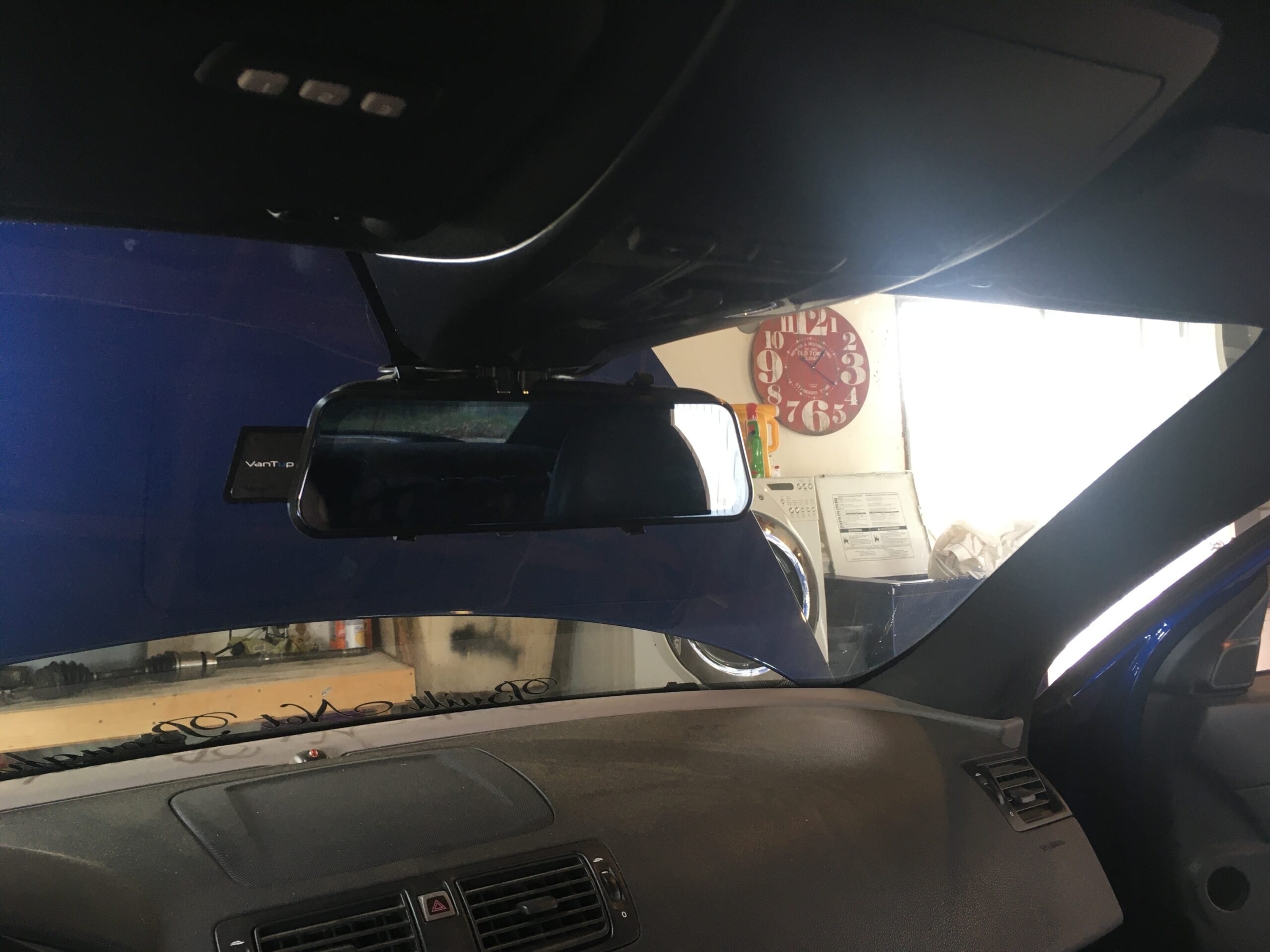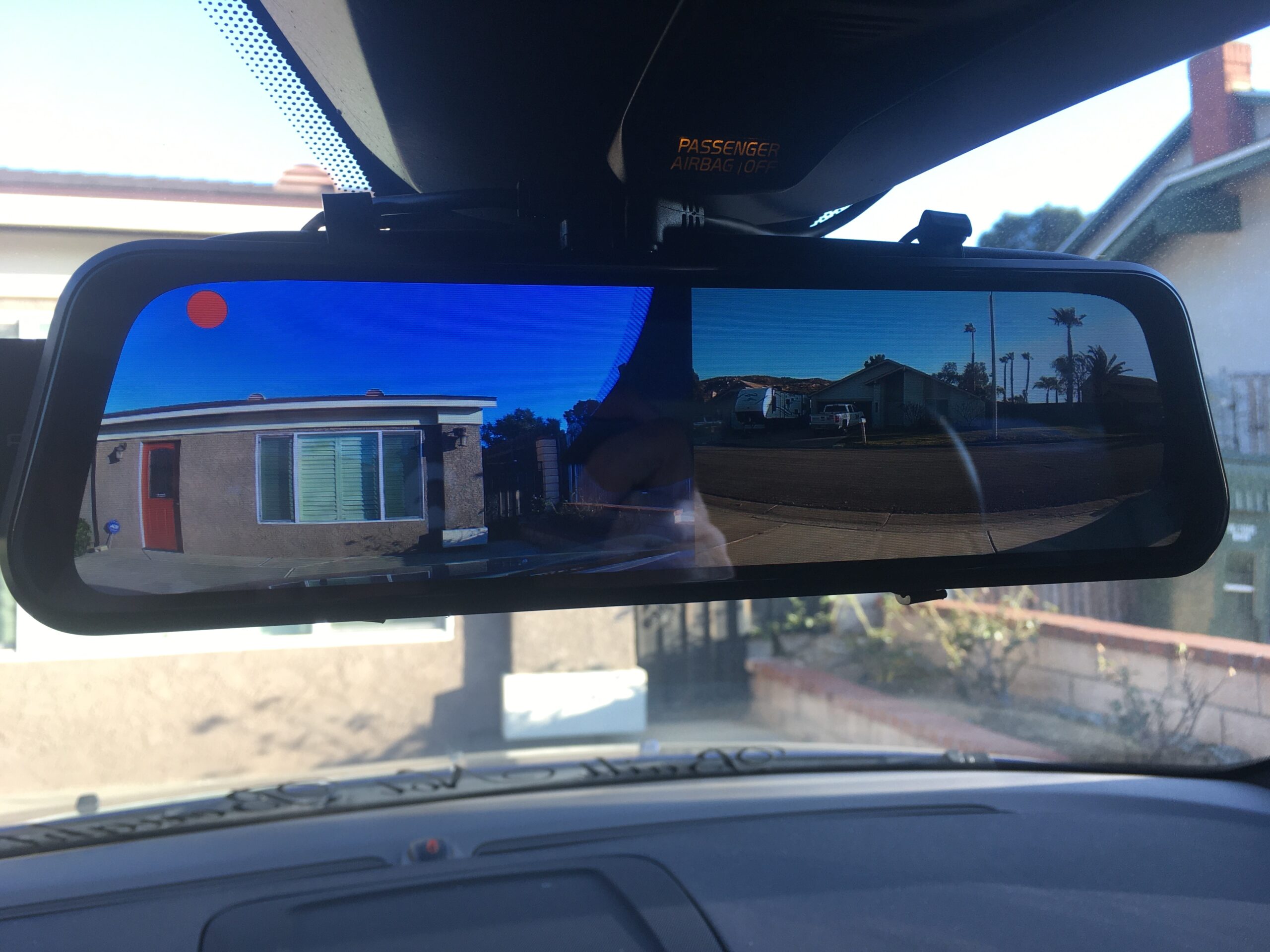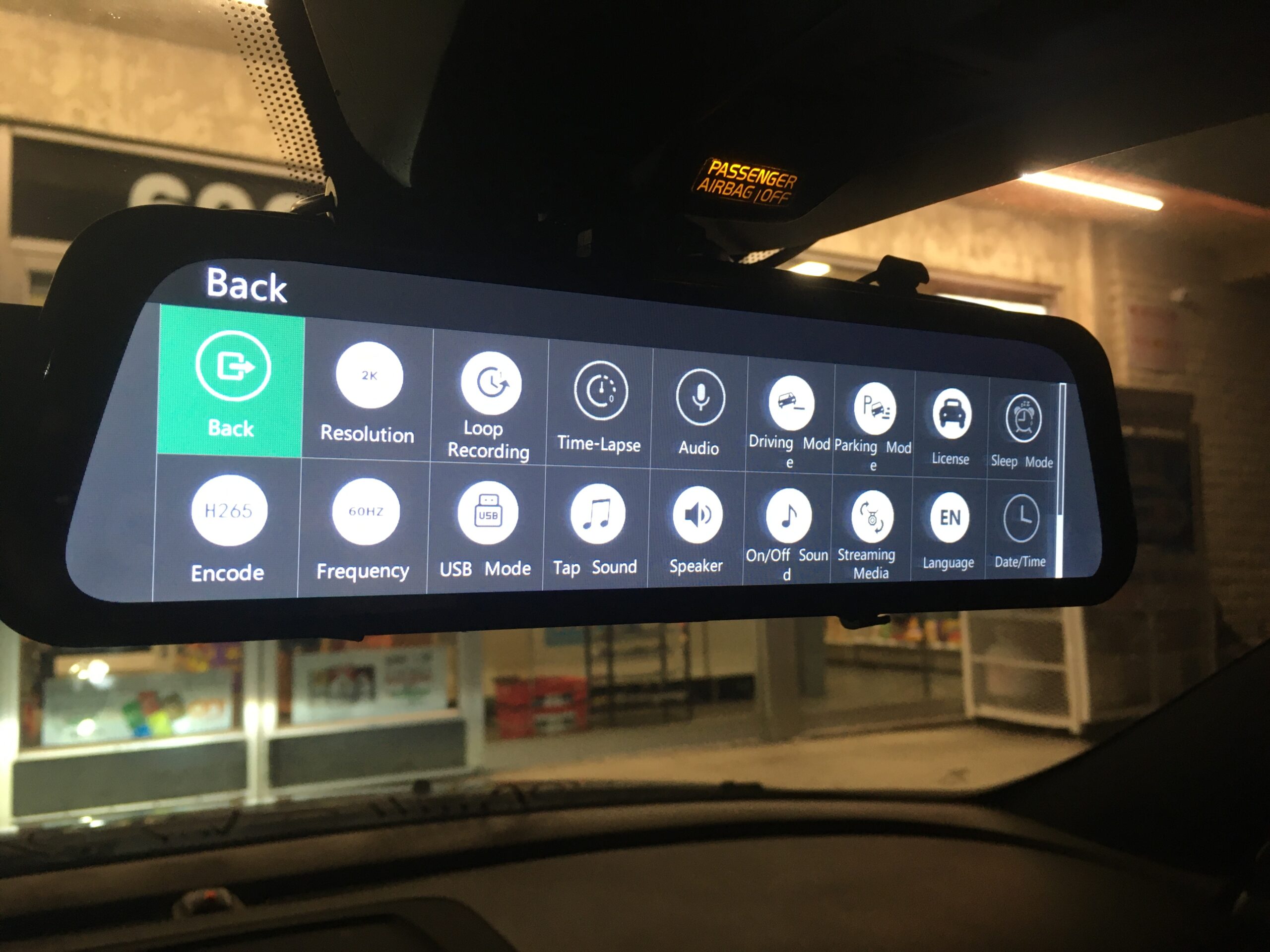 The Bonus: Footage recording. The best feature of the rig, it is always recording. Regardless of the view/camera you have displayed on the screen, both cameras are always recording and saving footage to your SD card. The software loop records, so as the SD card fills, it replaces the oldest footage with the newest.
Further, if you choose to activate G-sensors and impact sensors in settings, it will lock any footage obtained after an impact. This means your crash footage is secured. Also, when you turn your car on, it will let you know if your motion sensor triggered and recorded while you were away. Great for capturing someone messing with your car.
So for this build, I went this route. Bought myself one for Christmas, bought one for my son's Datsan Z. We've been using these units for about a year now, no problem. I will likely use this same unit in my 69′ 142 when it comes time for electronics. This unit has a few options on the board for amazon. The base model with lower resolution, the mid level "H610" we got for $99, and the top level which included voice control and integrated GPS. The top level seemed a bit much and actually just overlaps most stereo options, so we saved the money.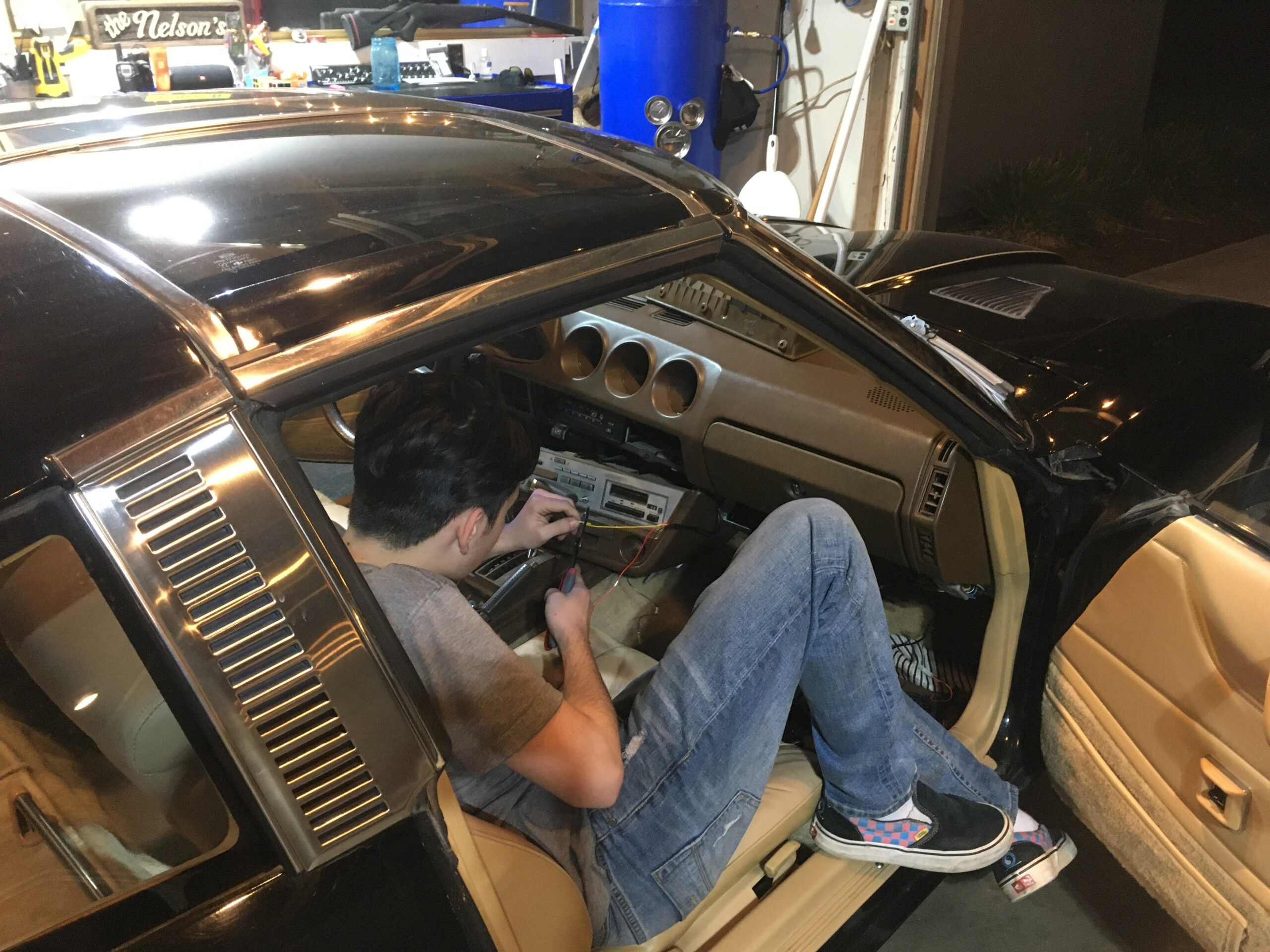 Also to note, we added the hardwire kit, and 128gb SD card option. The hardwire kit allows you to tap the fuse box and not have any visible wires. The mirror comes with just the 12V cig lighter plug. We didn't want a wire from our mirror down to out outlet. This is recommended as a bundle at checkout, and added $16. The 128 gb SD card for $22 here, just added more storage on the footage. All in the bundle price right now is still less than $150. You can see our full review and install here (link coming soon).

In conclusion – Which mirror is right for you?
Either way you slice the pie, these are all awesome rear view mirror upgrades for any car, past or present. I have used all three, and will always have one of these in any of my cars at all times. They are cheap, easy to install, and just give an overall better driving experience.