The Wink Mirror. A Little Style, A Little Statement, A Lot of View
One of the mirrors we mentioned in our other article "3 Upgrade Options for Your Rear View Mirror" was the Wink mirror. Its pretty cool, very easy to install, completely reversible, and still today costs less than $20 shipped. Here we are going to look at how easy it is to install, and how much it opens up your field of view.
Your factory rear view mirror hasn't changed much since they began to show up in cars 100 or so years ago. Even modern technology hasn't provided much more than a compass, maybe a map light, and in some models a HomeLink door opener.
The Wink mirror, also known as the trucker mirror, the panoramic mirror, the golf cart mirror, the wide view mirror, and more, is a cheap way to create a cool look in your car. Here's a pic of one in one of my old Hondas.
These mirrors probably weren't made with the tuner scene in mind, but somewhere around the late 90s, these things were showing up in full force. These things install in less than 30 minutes and provide not only a little interior flare, but also allow you to reduce blind-spots on your car dramatically.
Installing The Wink Mirror
One thing to note, is that the wink mirror takes a lot of real estate in your window, and mounts to the factory sun visor mounting holes, so you will have to remove your visors, and leave them off. In most cases, you will also be pulling and leaving off your rear view mirror. If this is an issue, jump over to our "Broadway Mirror Overview" as it is less invasive.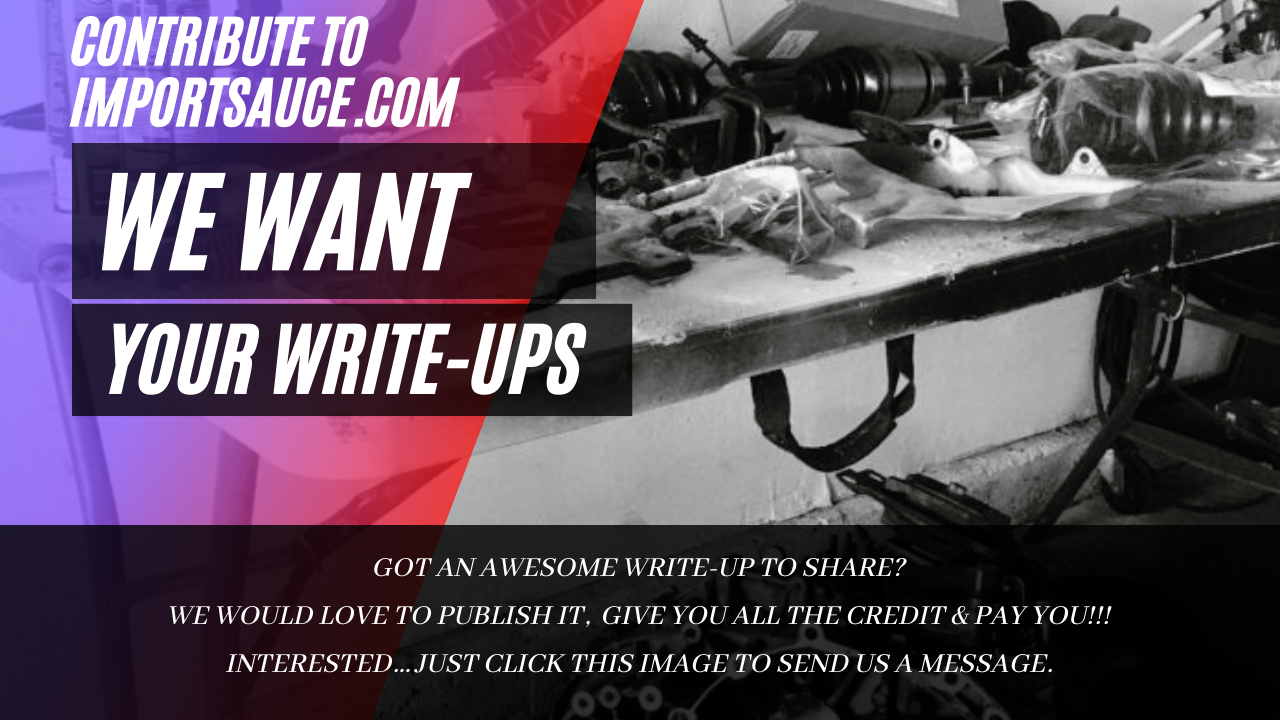 First things first, open your box and see what you're working with. You will find one wink mirror. Yes, it's long, but you knew than by the size of the box. You will also find some hardware which includes some screws, some threaded knobs and some brackets.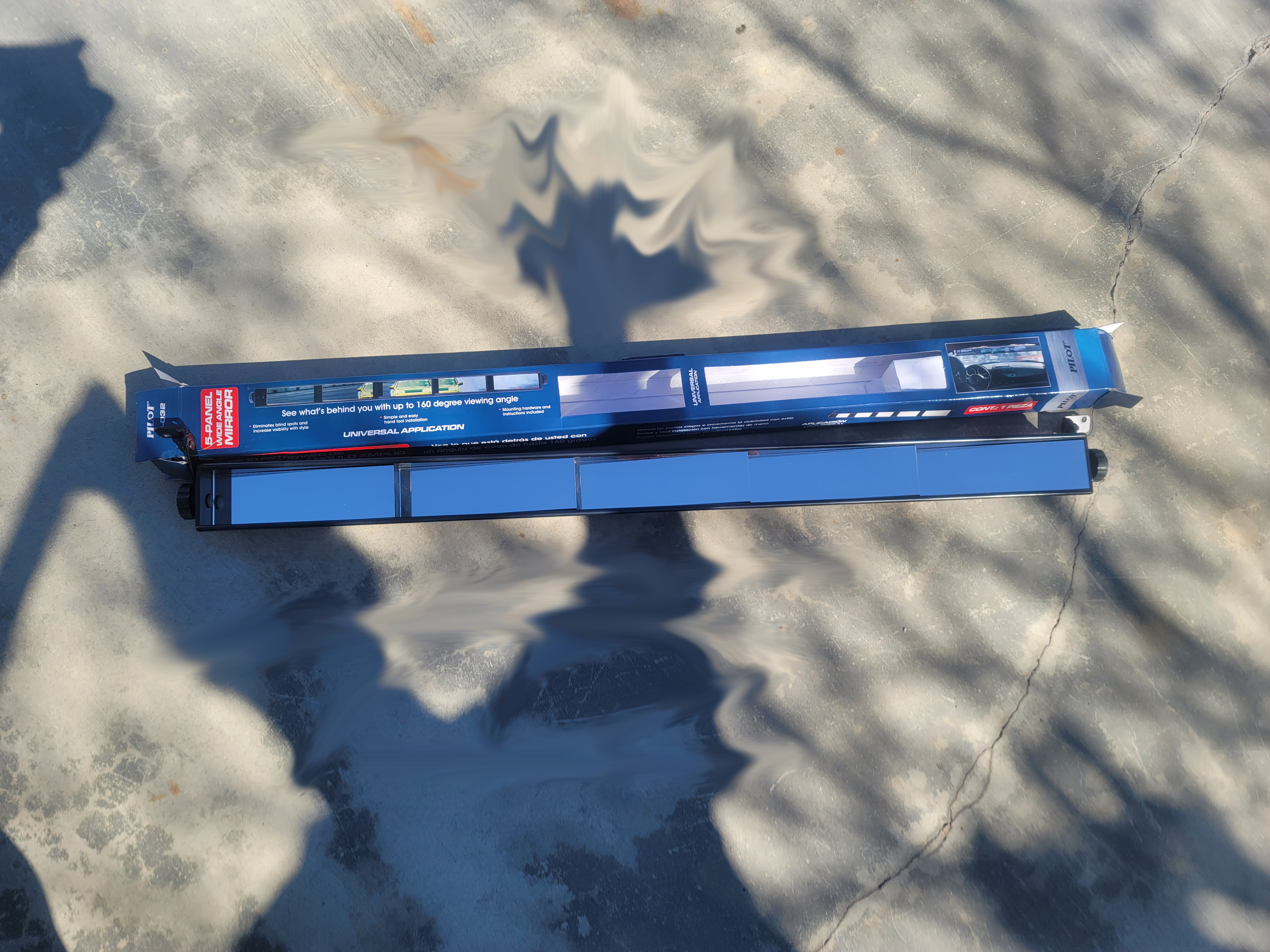 The first thing you want to do is do a loose assembly. You will mount the "L" brackets to the wink mirror using the threaded knobs. Keep them secure, but not fully tight. You will be doing some adjusting later, and then can fully secure the mount after.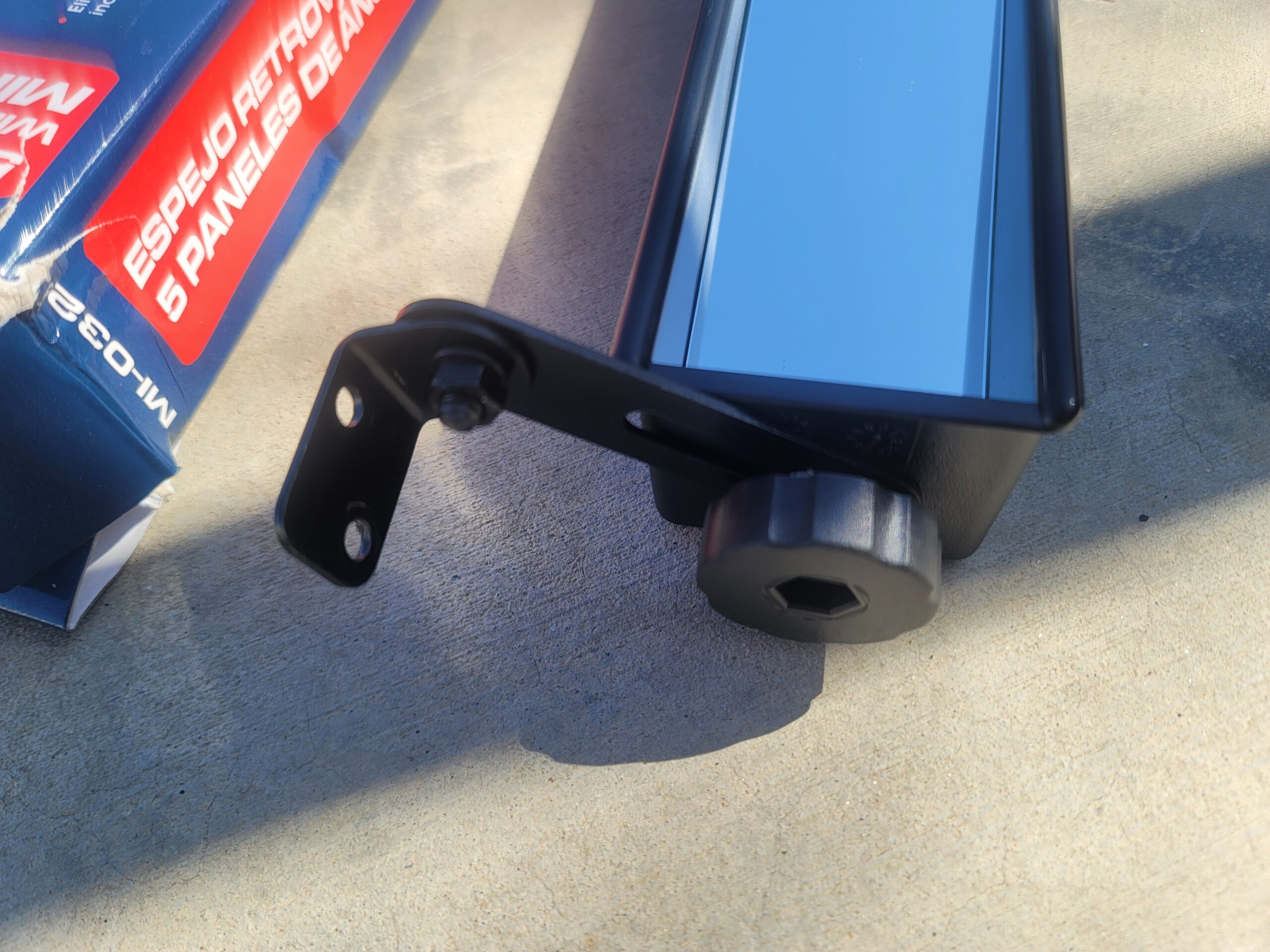 Now go ahead and set that mirror side, you're gonna have to make some room for it, and here's how.
Removing Your Factory Visors to Make Way for the Wink
For the most part, your factory sun visors are held in with 2 screws. Sometimes they are exposed, and sometimes under a thin plastic cover. In our example here on a 2020 WRX STI, they were under a cover, which we've seen is pretty common.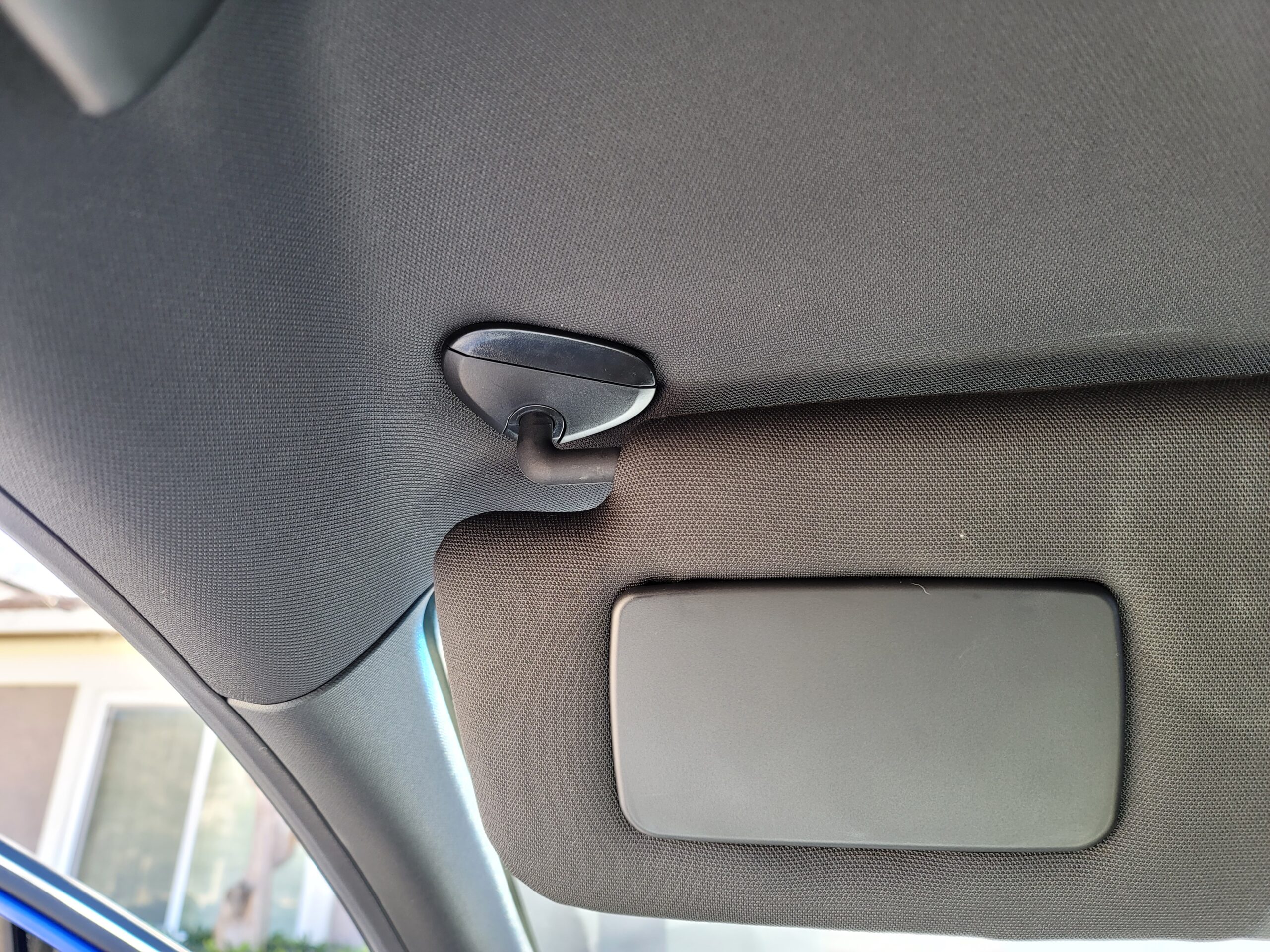 Typically you can pry, or slide, or pop that cover off to expose the screws that are retaining the visor to the roof.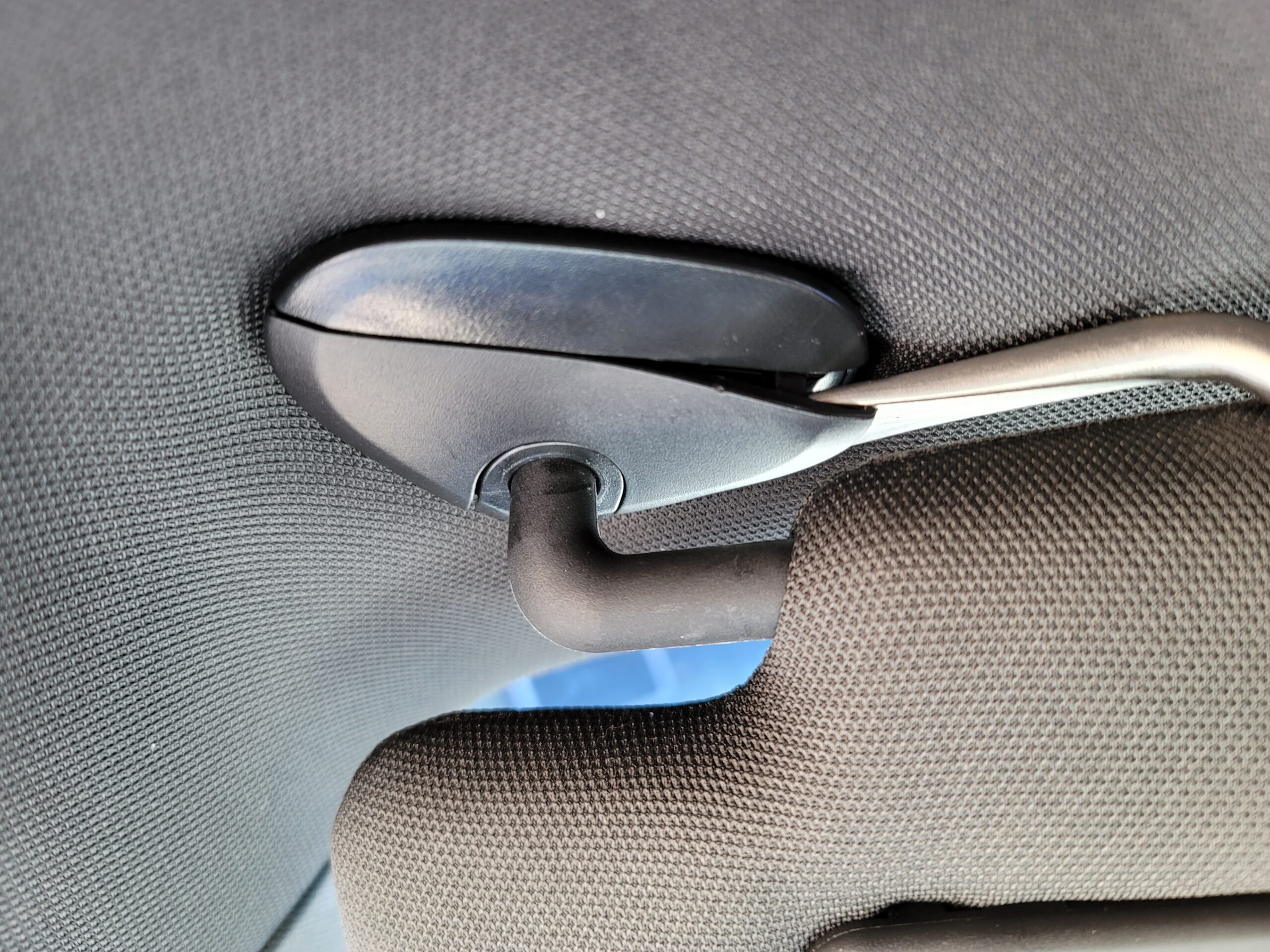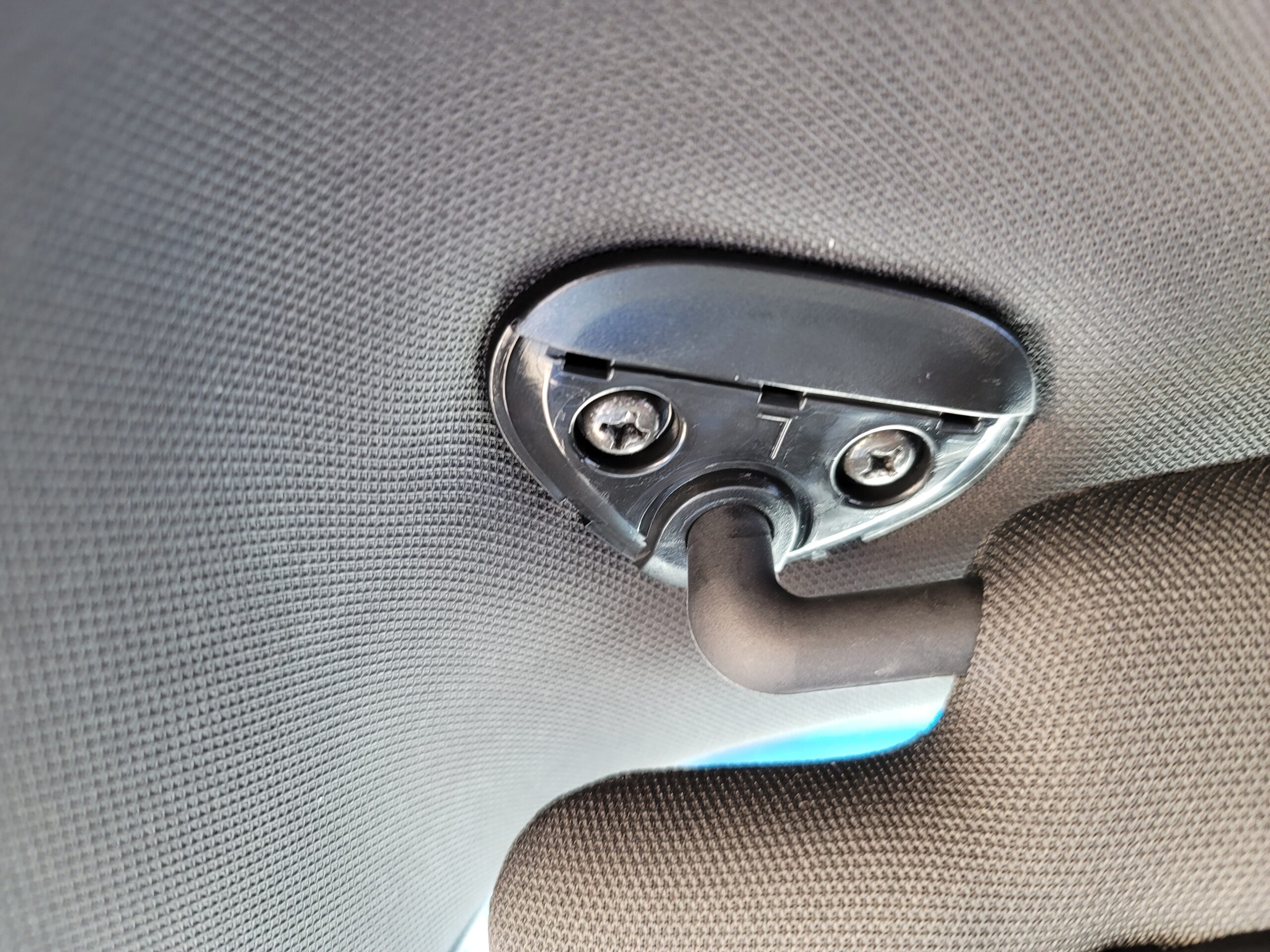 Go ahead and remove those screws and put them aside. Regardless that the wink mirror came with hardware, we've always found it better to use your factory screws since they are exactly the same thread pitch as what's needed. In some cars, depending on features and model, you may have an electrical connection. This could be for vanity lights in the mirror, or some manufacturers (like Volvo), put their HomeLink garage door openers in the visor.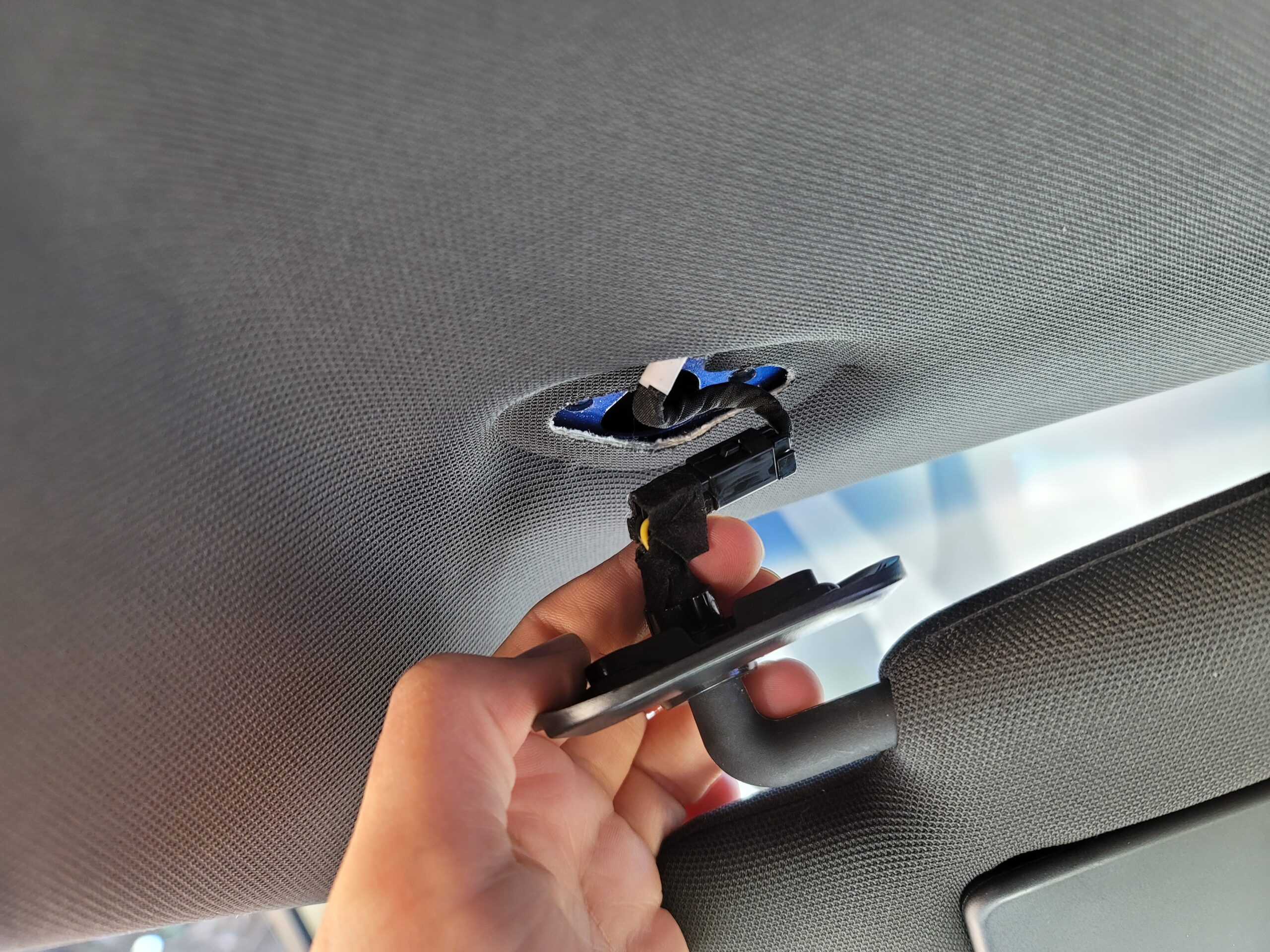 If you have electrical wires, unplug the harness, and then you will want to tuck that harness up into the hole, or under the factory headliner. After all , you don't want some random wires floating around on your clean install. Go ahead an do this for the other visor in your car.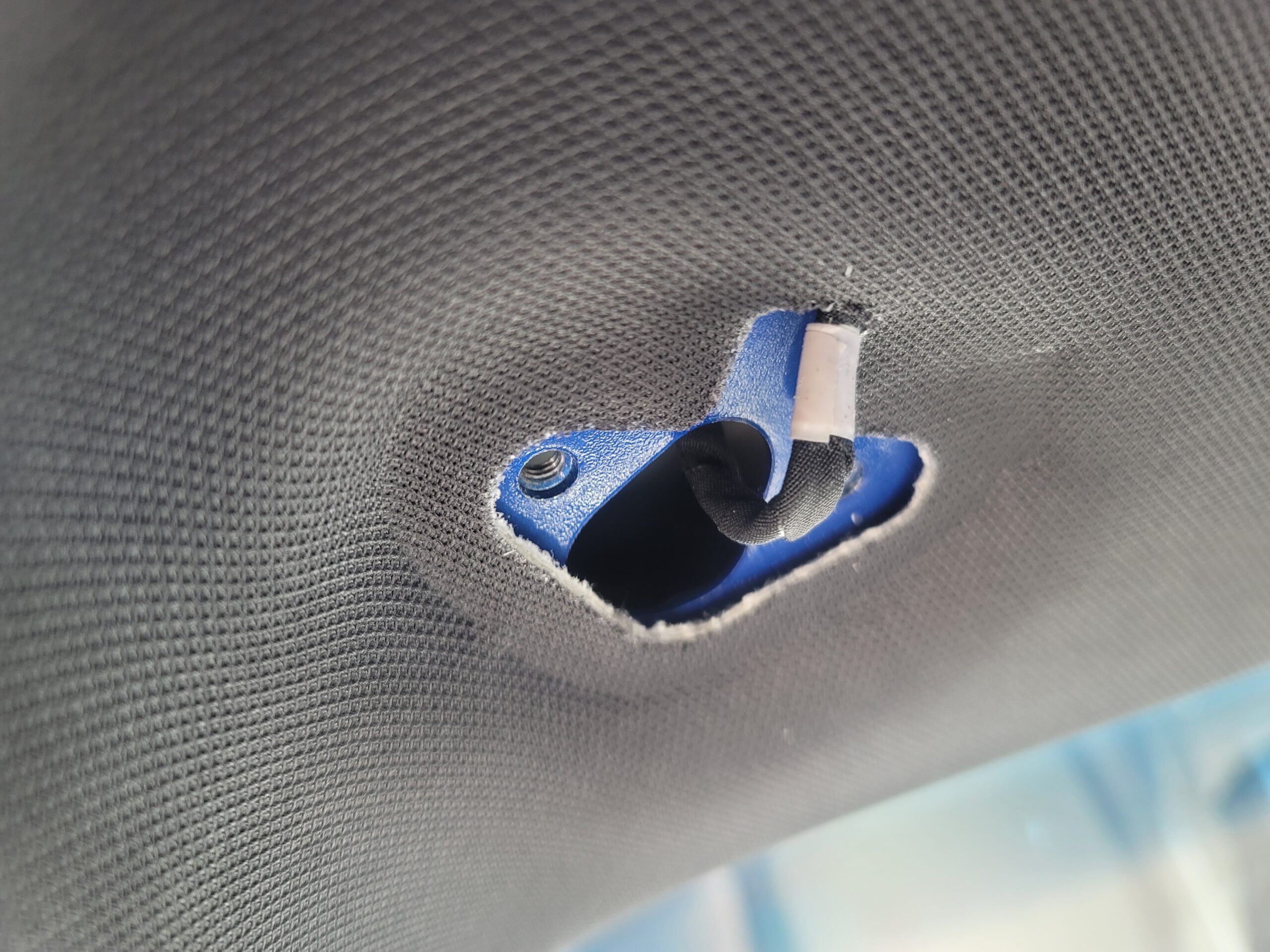 Next, you can hold the wink mirror up to see how it will interact with your factory rear view mirror, but our guess, it wont play nice. So here we talk about removing your factory rear view mirror.
Inspect your mirror and how it mounts to the window. If you're not seeing much, there is likely a plastic cap covering the mounting hardware. Look for a way to pop that off.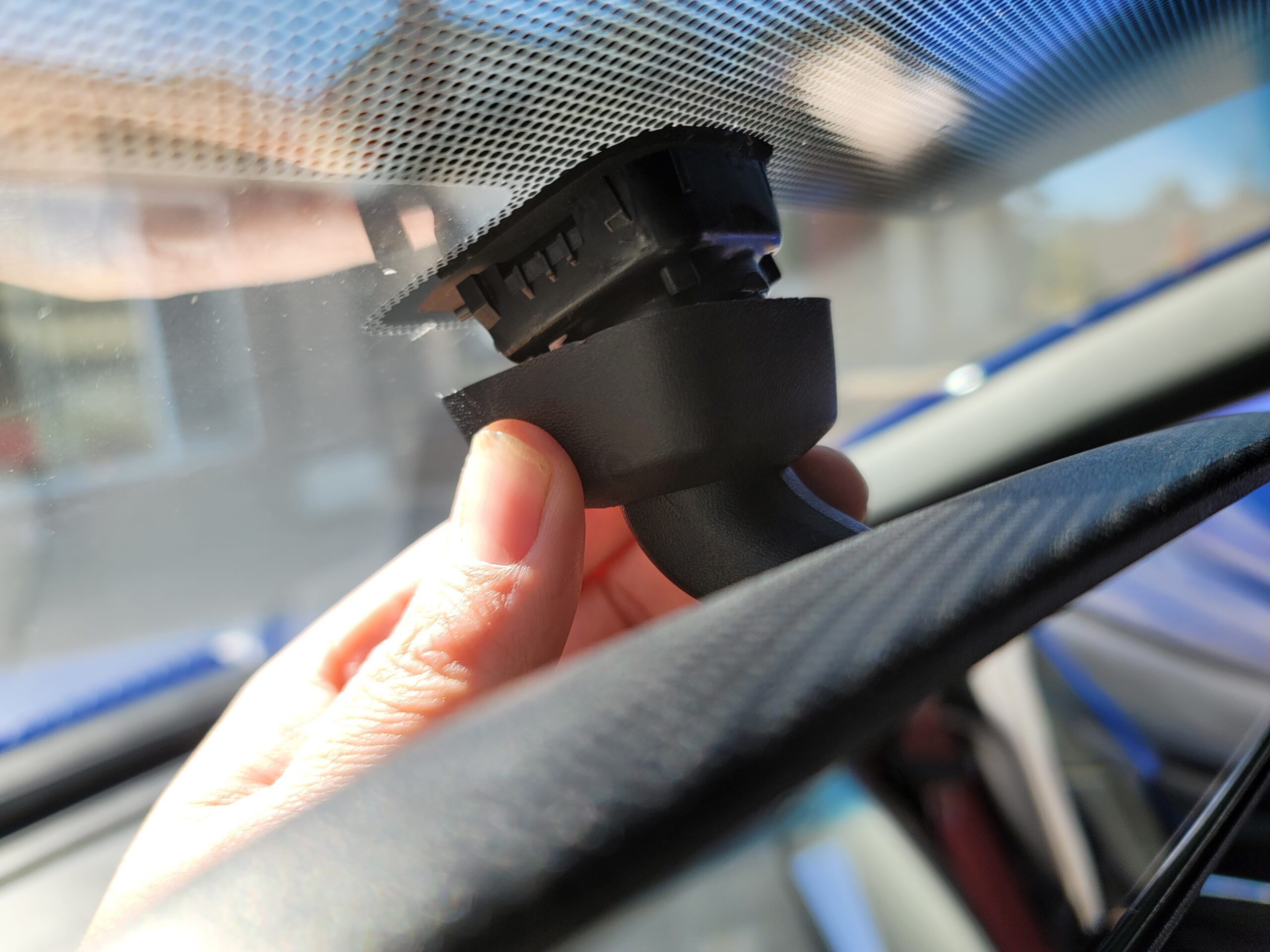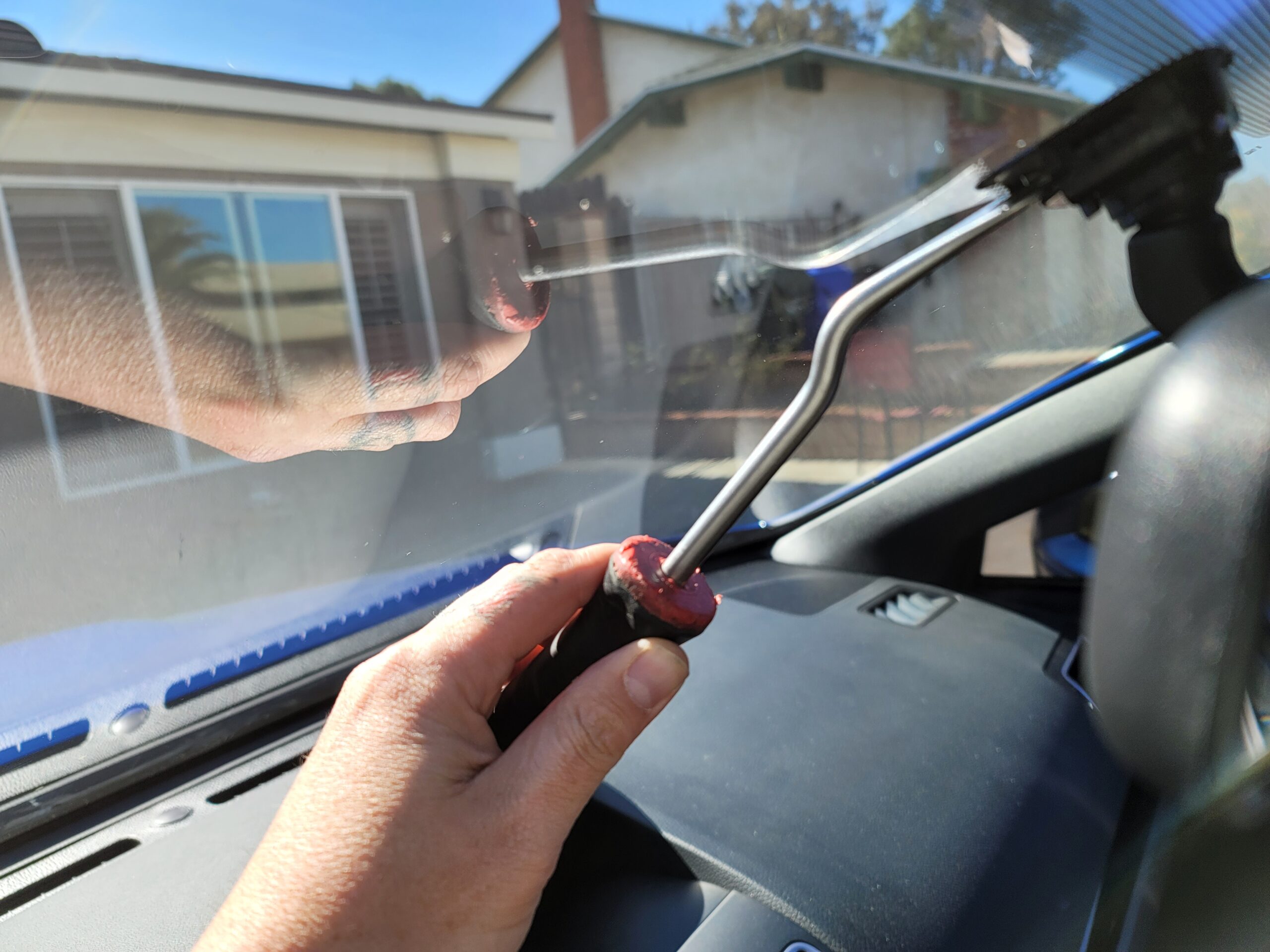 Now, usually there will be a thin metal clamp that is mounted securely to the window. This will have either a slide bracket, a wedged ball bracket, or similar. Here in our example, we see spring clip, which gave way with a little tug.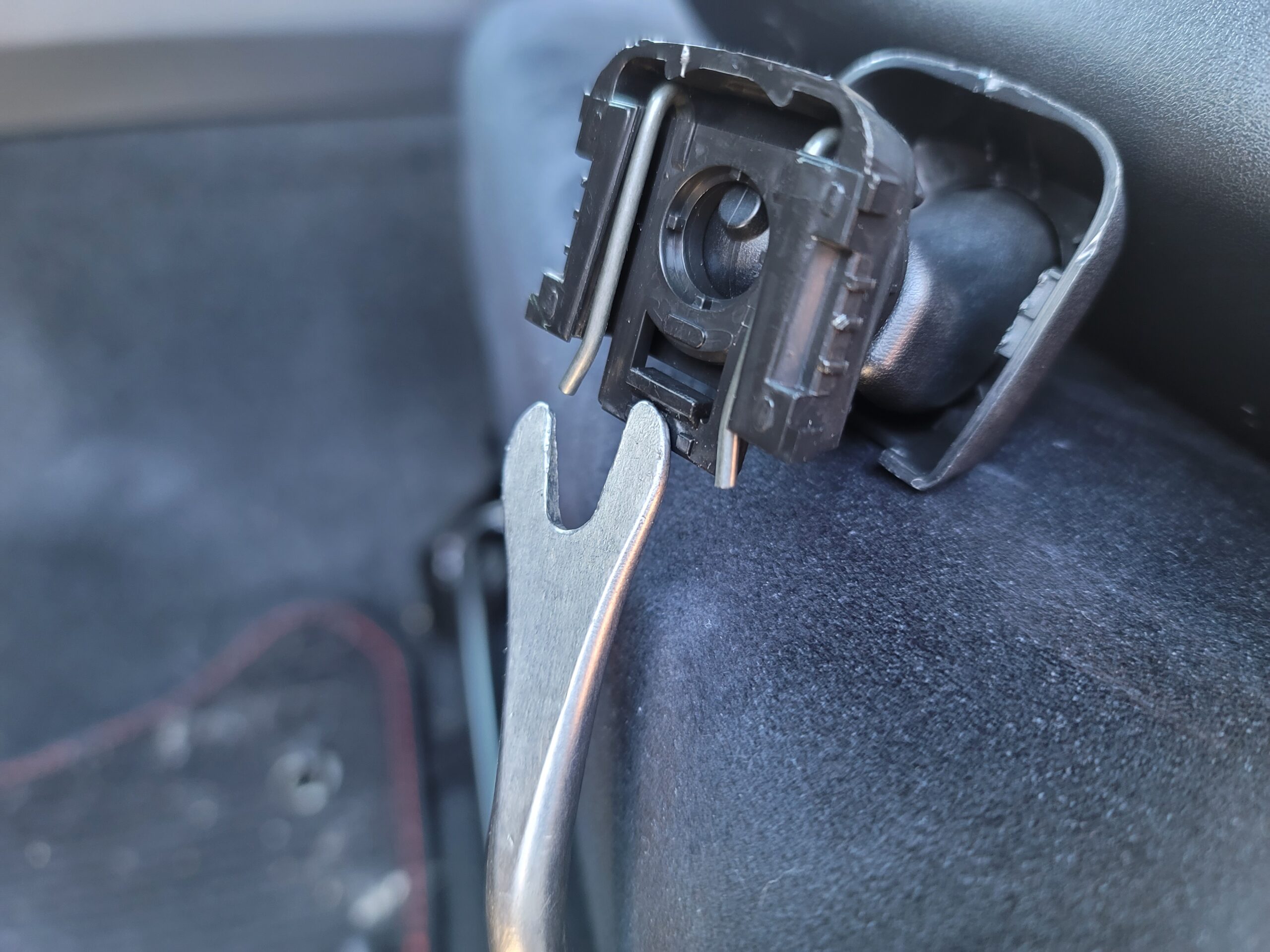 Now you are all set with a clean wide open front window, no visors, no rearview mirror.
So grab your wink mirror and start test fitting. There are multiple adjustments on the mirror, which is what makes it universal. You will want to line up the mirror bracket with the factory screw holes for the sun visors. If you aren't coming close, try the other hole, or even a little bending on the bracket is okay too.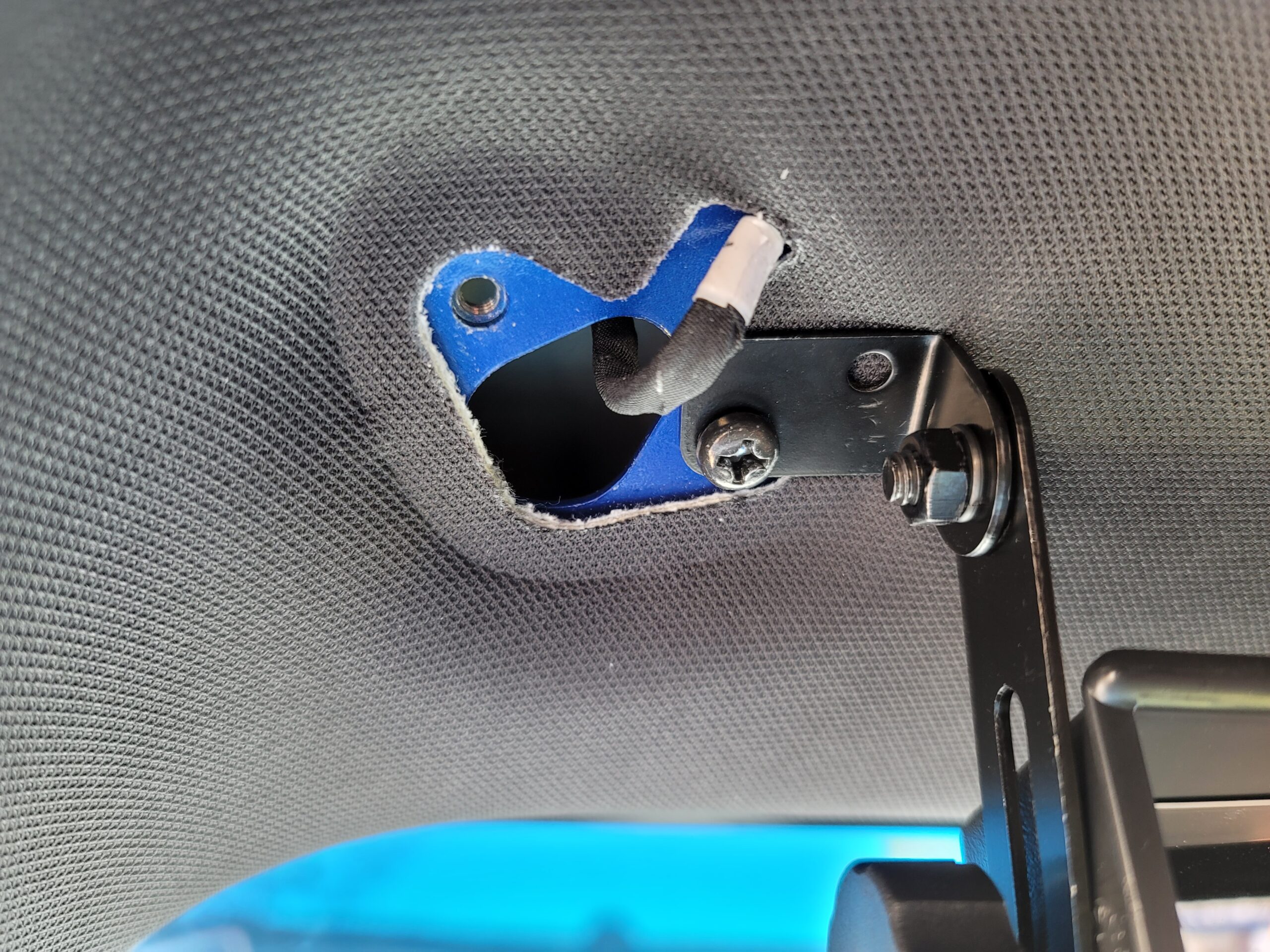 Lastley, once both sides are secured, you can adjust the up and down of the mirror to grab the full view of the rearview. Once you found it, dial those knobs in to lock it into place.
Here is our before, dull, boring, barley seeing anything factory mirror. Half the rear view is that dang STI spoiler, thanks Suburu.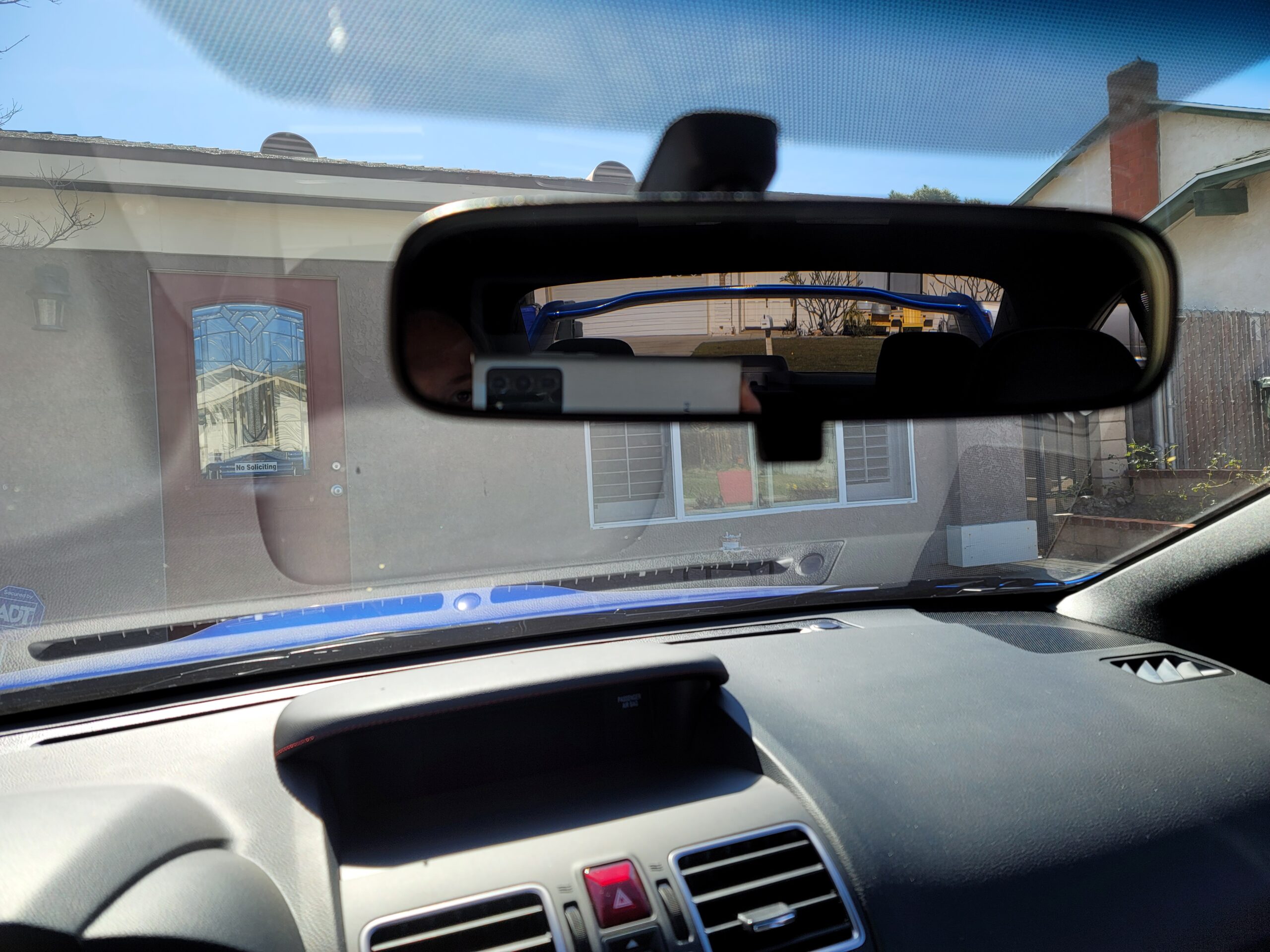 Now look at that after view… The full rear window, AND all four rear door windows. Ain't nobody sneaking up on you and your boo at the drive-in.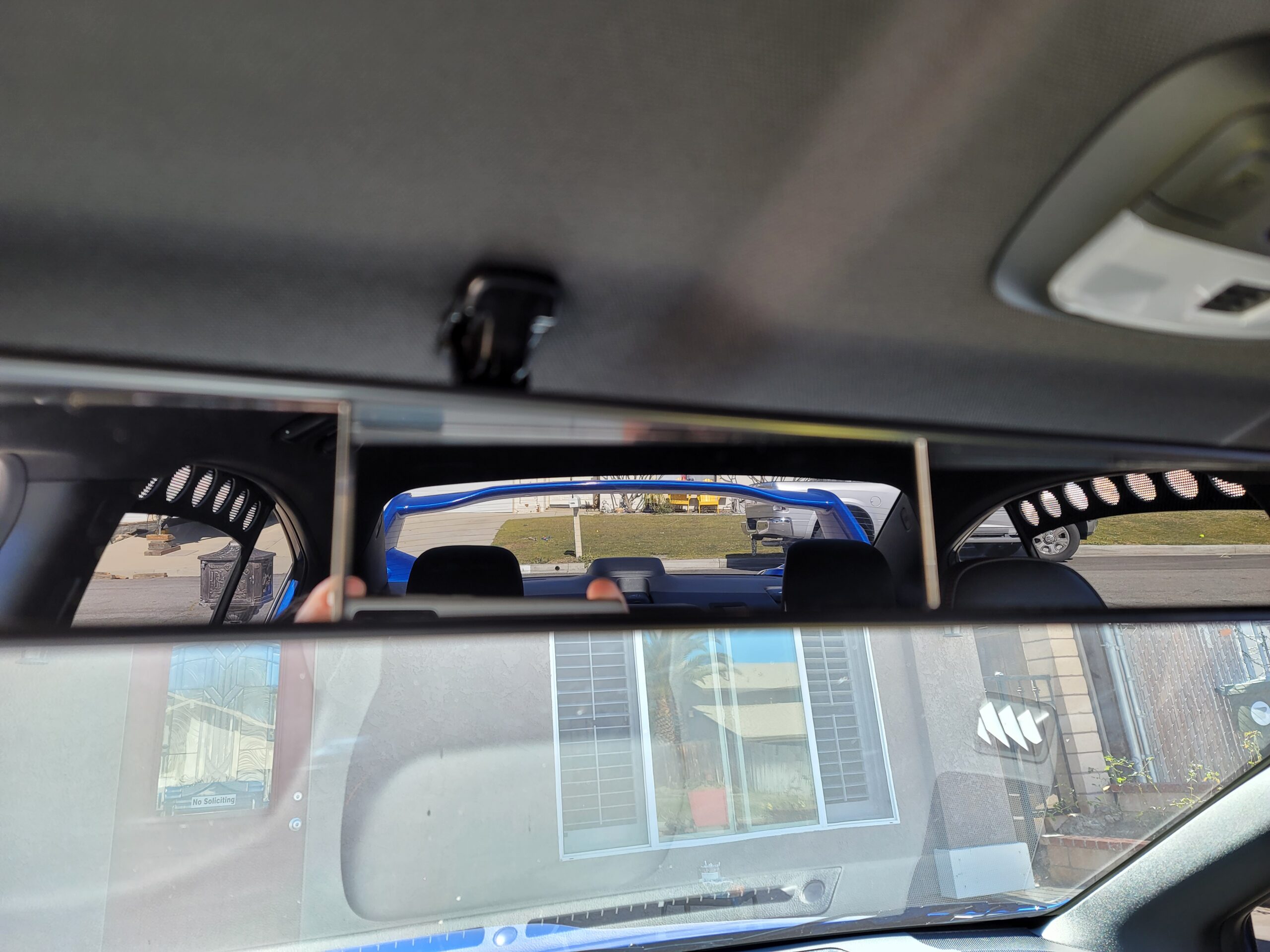 Our Review of the Wink Mirror
So overall, it is what it is. Again it's a $20 mod, and doesn't help your track time. But…. it's cool, it's stylish, and it gives you a ton of blank canvas in the front windshield to make a statement. Essentially you've added a 4 foot billboard in your windshield, use it.
Would we buy it again? Yes. Give it as a gift? Yes. It's not for everyone, but we give it a thumbs up.