Silver 5th Gen Lude, A Dying Breed – There Aren't Too Many Left
Owner: Joel Smith – Instagram: @importsauce
2001 Honda Prelude
Back a decade ago or so (2010ish), Joel Smith was rolling around a Toyota Corolla XRS. He didn't mind the car, but it was acquired through family at a killer deal. He knew that he was looking for something new, something fun…but didn't know what.
One day he was getting gas, and saw a eucalyptus green 5th gen BB6. It was clean…super clean. Due to the rarity of a clean and straight Prelude, those cars weren't on his radar. But they sure were now. He instantly knew that was the next car. He listed the Corolla and sold it within a few weeks.
From that moment he started hunting AutoTrader searching for a 97-01. Filtering out automatic trannys, as well as anything high mileage and absolutely anything that didn't have a clean body left slim pickings. His SoCal search radius really only left one option. A 5 speed 2001 Silver Prelude base model with 60k original miles, single owner….at Honda of Gardena. While the car was immaculate, it was way too old to be sitting on a manufacturers lot, so he made the call to find out more.
Turns out the car was owned by a granny, and all services were done at Honda, with full records. When she traded it in, the entire dealership staff knew its value, and they actually kept it on the lot. Joel and his pops made the hour drive (on Super Bowl Sunday) and then after a brief inspection and test drive, started the song and dance. Half a day later, and $9k lighter, Joel was cruising the bone-stock BB6 home.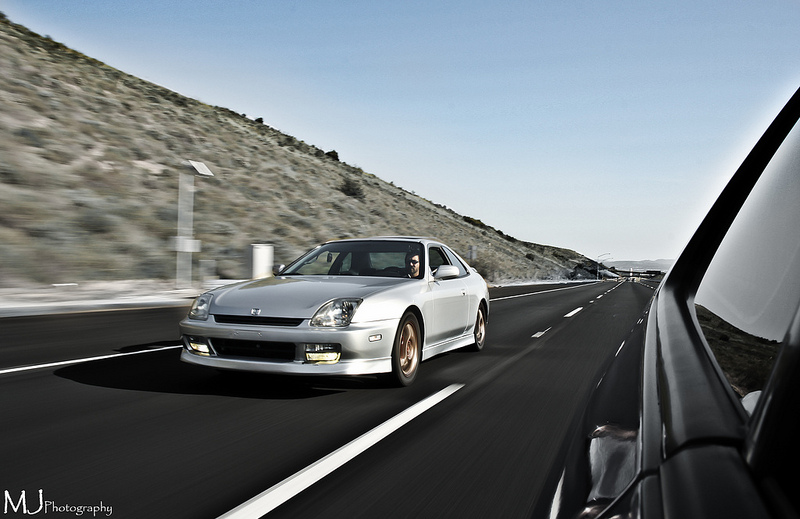 Joel had many cars before he would customize and mod, but this was the first time he had the budget to actually do it right. Only the best mods, and no funny business would be happening with this sweet ride.
It started slow with painting trim to match body color, and the usual list of light upgrades, stereo and the other low hanging fruit. But it wasn't until Joel connected with an awesome group of Lude owners from SoCalPreludes.com (long since abandoned), that the car started to move forward rapidly.
From the first meeting with the new Prelude crew, Joel opened his garage for their bi-monthly garage "tech days". All were welcome and there were small to large projects under way all the time. This is where Joel learned about the prelude, the history, the options, the possibilities. Talking shop and hours of Google image searches yielded the perfect vision for his lude.
The overall build took years, and wasn't even finished when he finally parted with the car, but how is that any different form anyone else's build?
What remains of the car is a lifelong friendship with many of the Prelude owners still going strong more than a decade later.
Most of us don't even own our ludes anymore, but we still chill and wrench like we always did. It was the Prelude community that brought us together.
From time to time Joel sees a BB6s on the road, none close to as clean as he remembers his or those of the crew, and will even do an AutoTrader search, only to realize that ship has long since sailed. "Should have never sold it"…famous last words.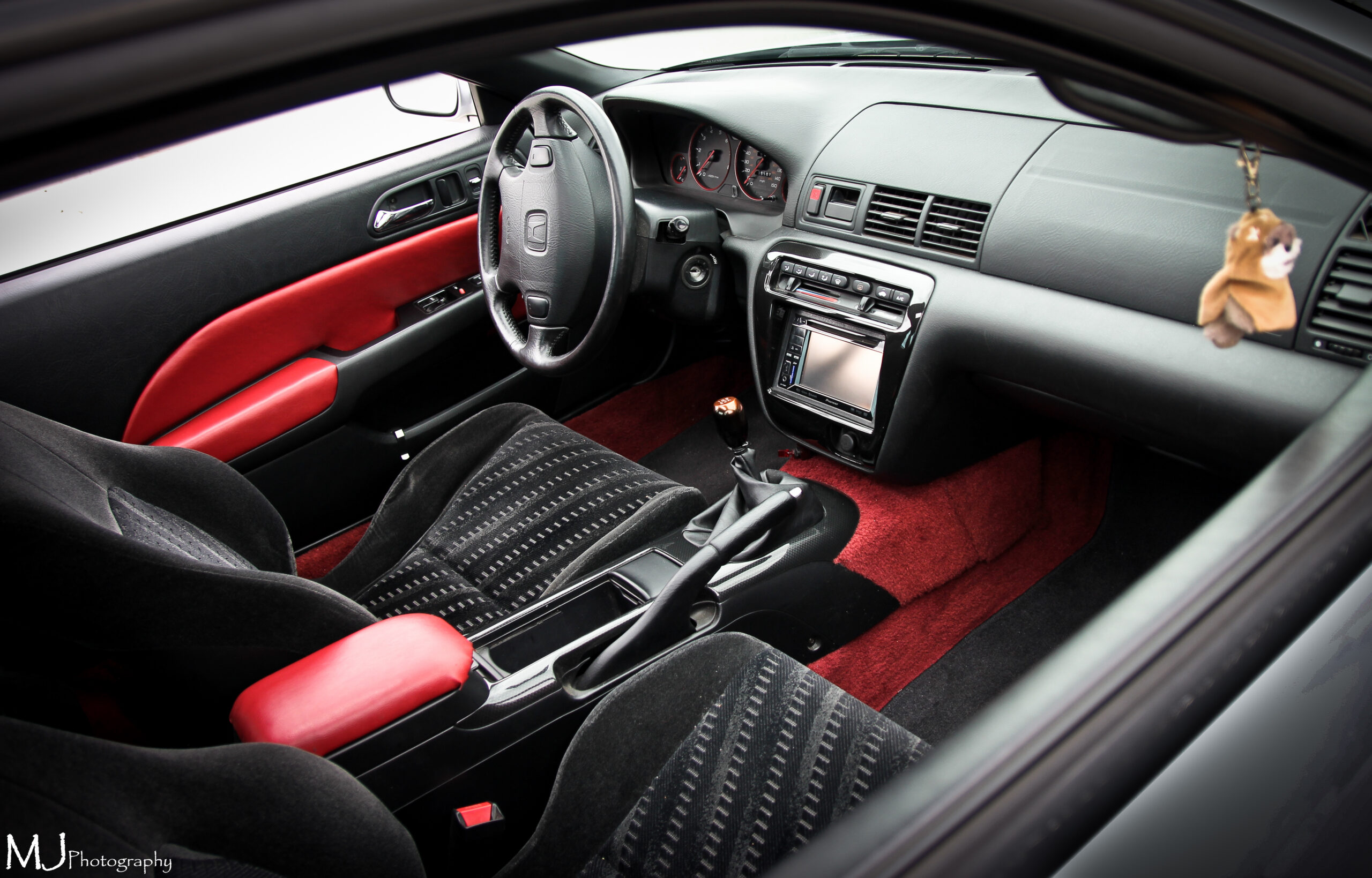 Silver 5th Gen Lude - A Dying Bread