Owner: Gabriel Martinez  – Instagram: @gabes_white_bb6
2000 Honda Prelude – Location: Inland Empire, Southern California
Photos by @mjphotograph
Was there any unusual circumstances around how you acquired your car?
I wouldn't call it unusual. It was 3rd on the list of cars I was able to own at the time.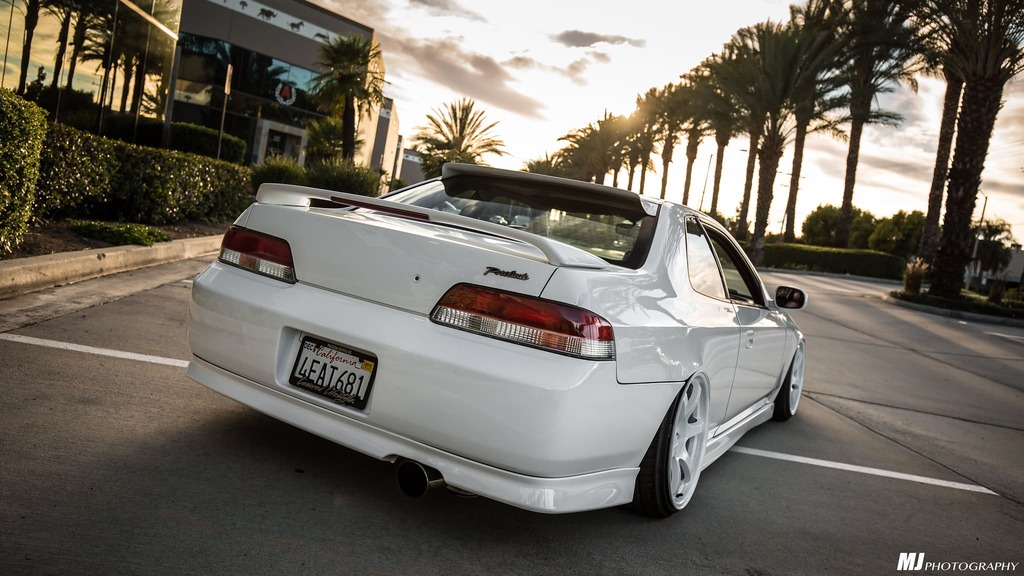 Was there more work on your car than you anticipated? Did you find a bucket of wiring worms, find some secret hidden problems…..
There was definitely more work done to the car than I anticipated.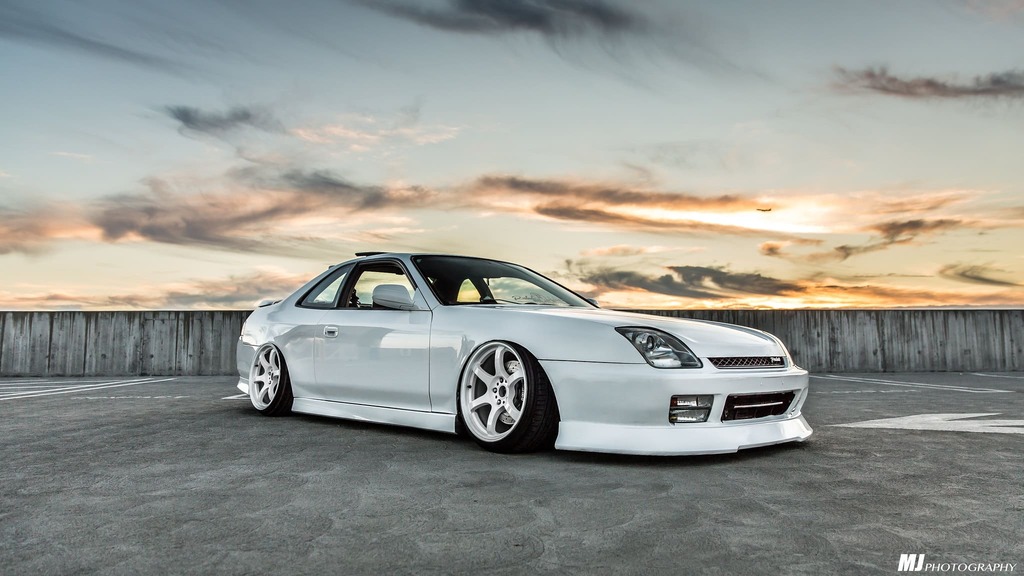 Are there any unique mods on your car? Hyper-rare parts, custom made parts…
Unique? …yeah, I guess so. I have floor mount pedals and no brake booster. You don't see that too often. And for rare parts, I have a Greddy header, oil filler cap and Spoon Strut bars front and rear.

Would you consider your car done in its current form? Or do you have a list of "to dos" still left?
I do not consider the car done. Still have a "to do" list.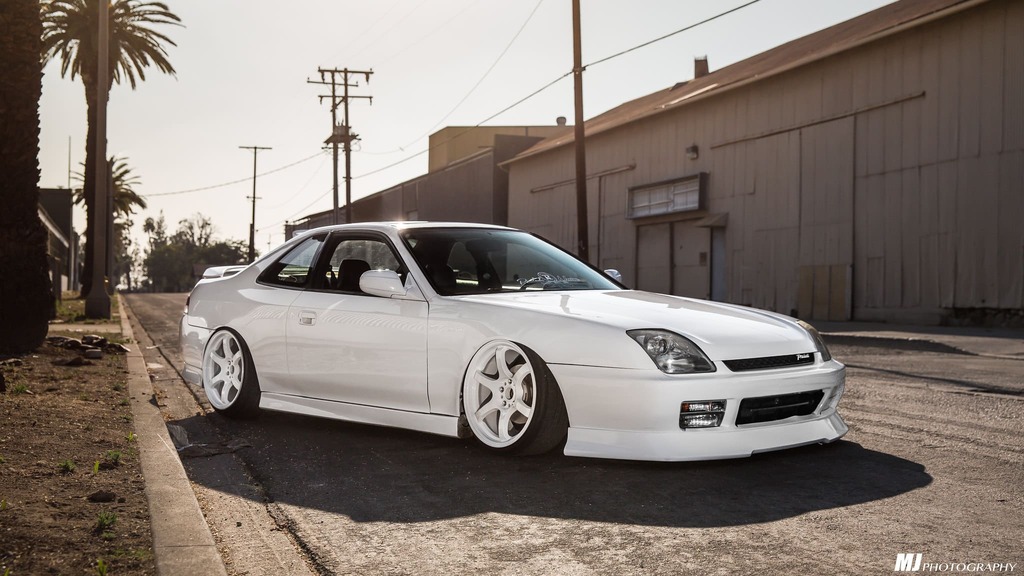 What is the biggest problem you ran into on your build?
Biggest problem was some of the wiring, especially the interior engine harness part. And I still can't get my reverse light to come on haha.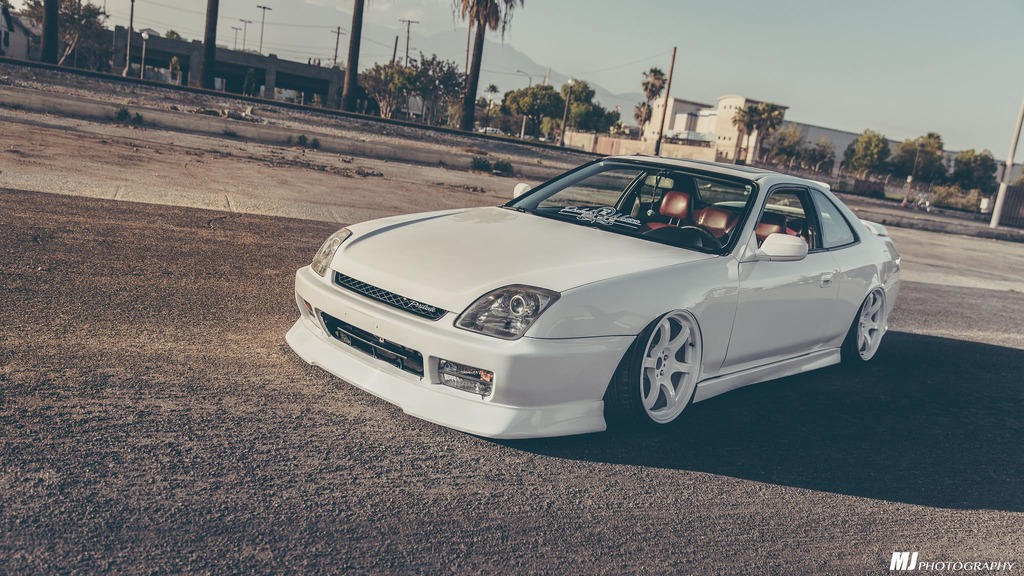 If you had to do it again, would you build the same car?
Probably not. Would want to work on a VIP car.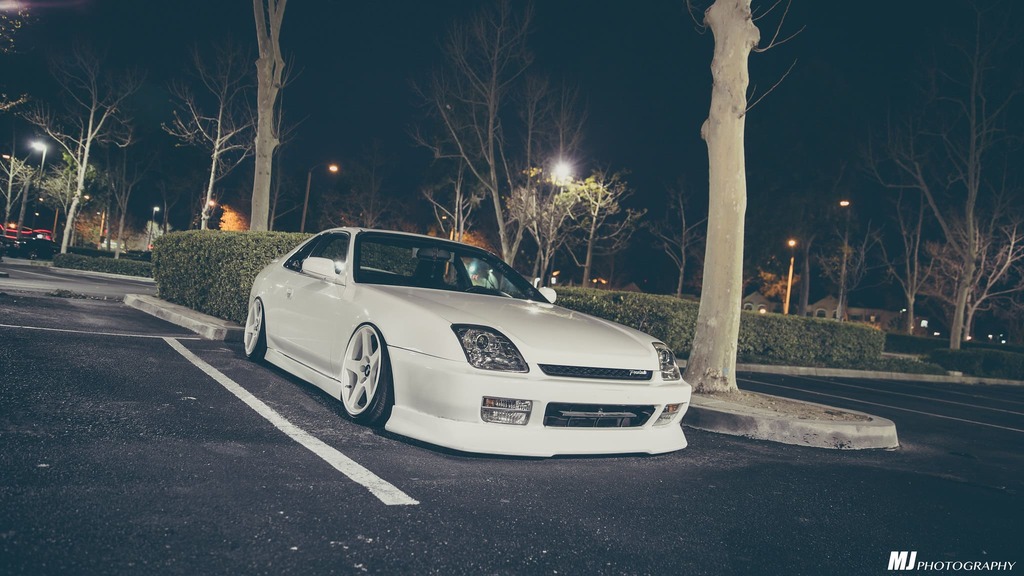 Are you apart of a club or crew with your car?
I do hangout with a bunch of friends that are into cars too and doing so, my car is a bit more functional than what I first was going for. Shout out to FITTEDTHO.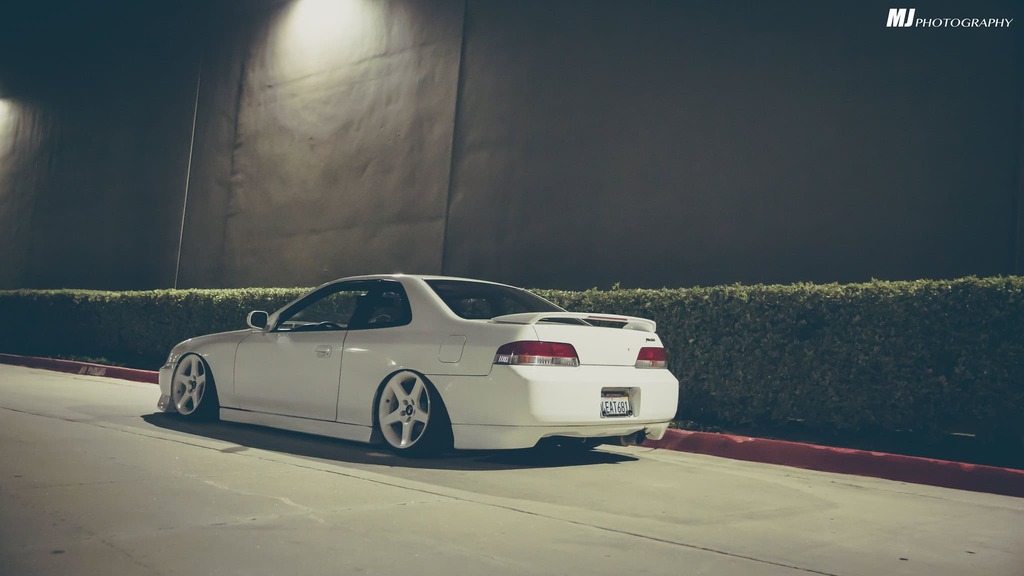 Is there any part/mod on your car you had to do a few times, or installed and then removed?
Yeah, the suspension. Starting off with factory struts then upgrading to aftermarket coilovers then to airbags. I've reinstalled that suspension quite a few times.
What is your favorite part on your car?
My favorite part would be between the Spoon upper strut bar and the GReddy oil filler cap.
What's the best memory you had in your car?
Best memories are of meeting the people I am still close to, even after doing car stuff.
Build Report
Engine:
H22A4
Skunk2 intake manifold, 70mm throttle body
AEM fuel rail
Grams injectors and fuel regulator
JDM Prelude Type S intake
GReddy Header and down pipe
GReddy Oil Filler Cap
GReddy Radiator (BNR32) custom fit
PrivateSpec Milspec engine wire harness
Interior:
JDM SiR front and rear seats, carpet, center console, headliner w/ map light and visors, floor mats
S2000 cluster
Wilwood floor mount pedals
GReddy shift knob
Spoon rear view mirror
Exterior:
GReddy front lip
GReddy SP exhaust
Vibrant resonator
Suspension:
AirForce air system with manual paddle setup
ST front and rear anti-sway bars
Spoon front and rear upper strut bars
Wilwood front BBK
Wheels/Tires:
57Motorsports G07WT – (17×9 +20) (17×7 +43)
Federal 595 (245/40)