Owner: Adrian Gotti Reyes – Instagram: @elevated_anr_52604
1989 Honda Civic Hatch – Location: San Antonio Texas, USA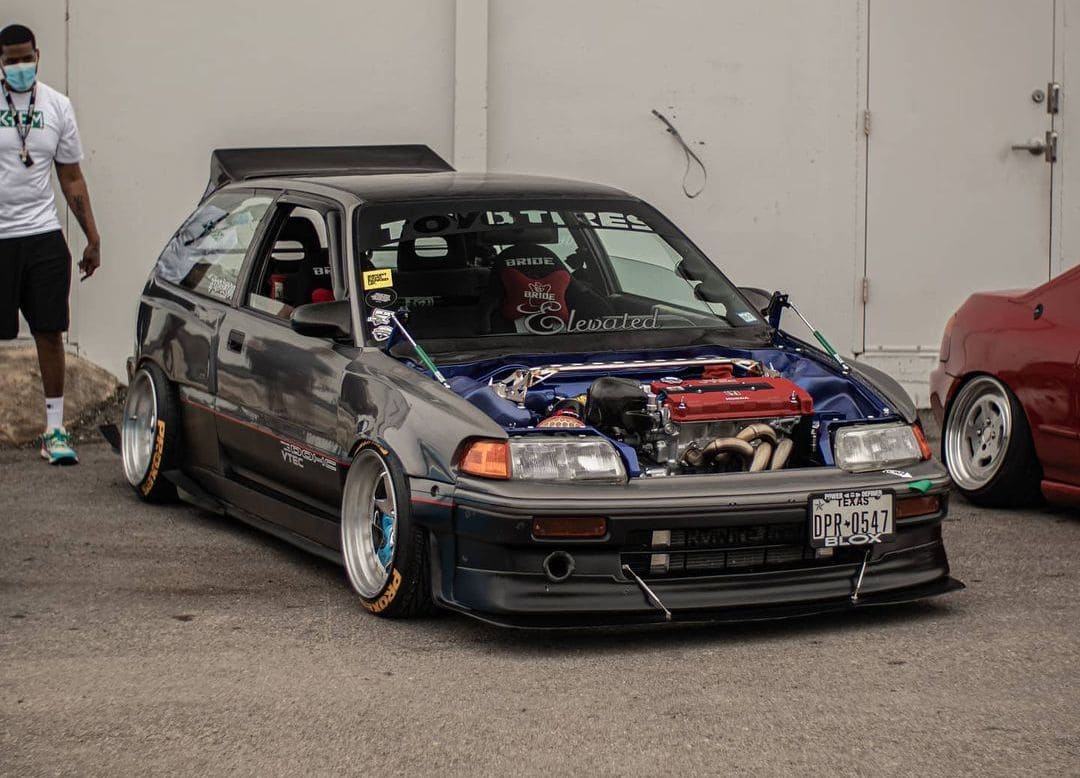 Was there more work on your car than you anticipated? Did you find a bucket of wiring worms, find some secret hidden problems…..
The wiring was a mess from trying to convert it to obd1 years back, so ended up taking everything out and getting every discontinued cabin harness, and added some Rywire wiring to get it all situated.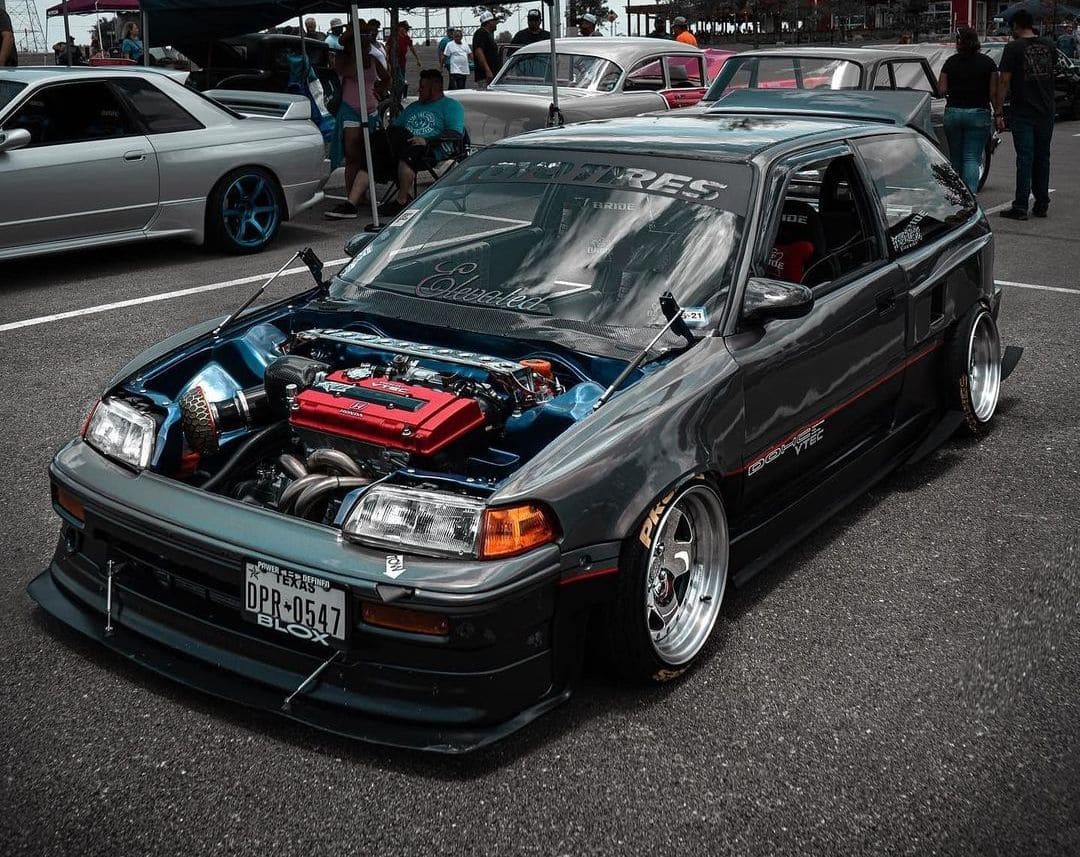 Are there any unique mods on your car? Hyper-rare parts, custom made parts…
Discontinued zero1000 intake from Japan, full feels widebody (remixed to 2021) I did and make all the custom parts on my hatch, including carbon fiber camouflage roof, custom js style wing in lime carbon fiber (under) and 2×2 up top, shaved carbon hood cowl, fully re-shaped and shaved engine bay.
Would you consider your car done in its current form? Or do you have a list of "to dos" still left?
Actually I'm planning on doing on last tare down after this show season, planning on a re-color, and full carbon fiber engine bay and a few other things.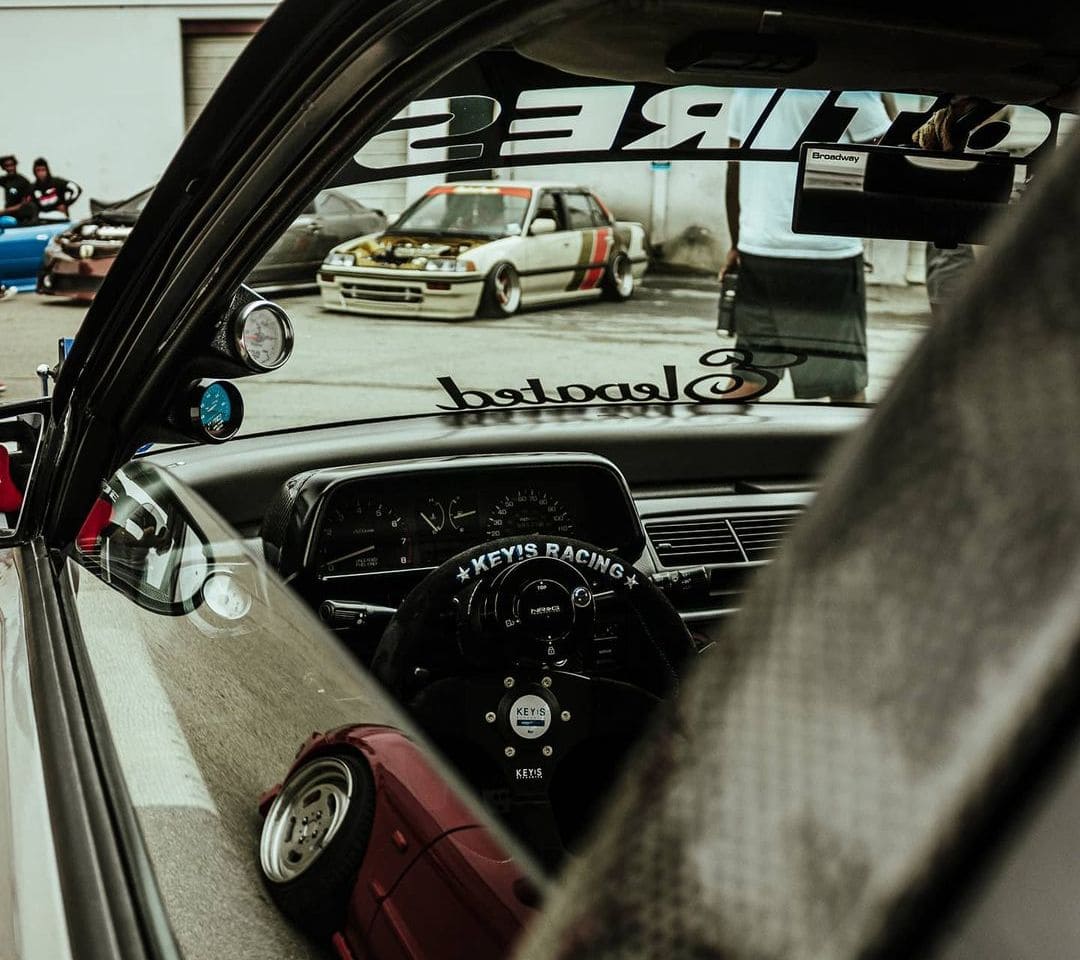 What is the biggest problem you ran into on your build?
The wiring lol
If you had to do it again, would you build the same car?
Yes! Most definitely, it was a great learning experience and the people I met along the way shaped my whole life.
Are you apart of a club or crew with your car?
I'm part of ELEVATED CREW (states)
Brian and Silva built have always been an inspiration to me!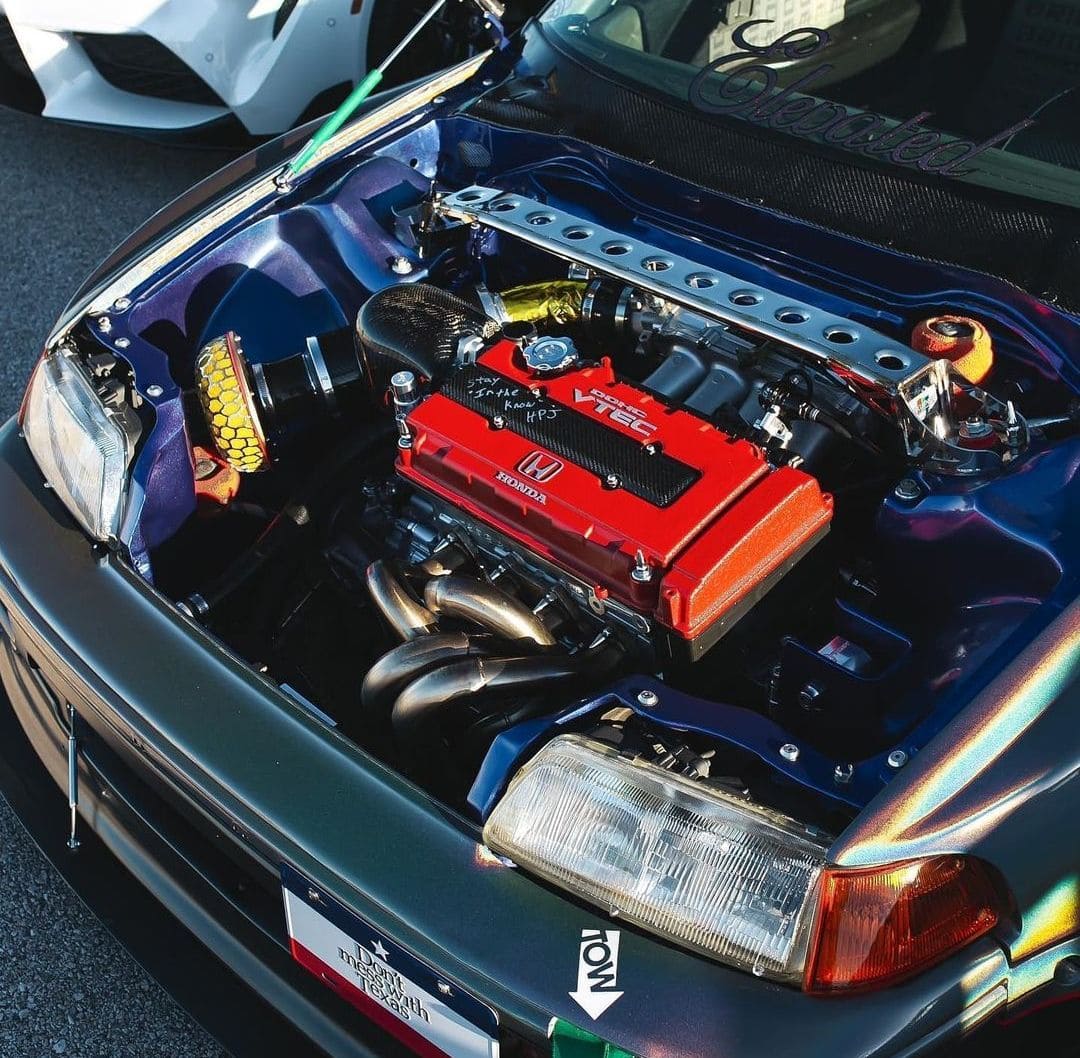 Is there any part/mod on your car you had to do a few times, or installed and then removed?
The only thing I had to remove was my pikes peak style diffuser, it was massive and just too wild for em!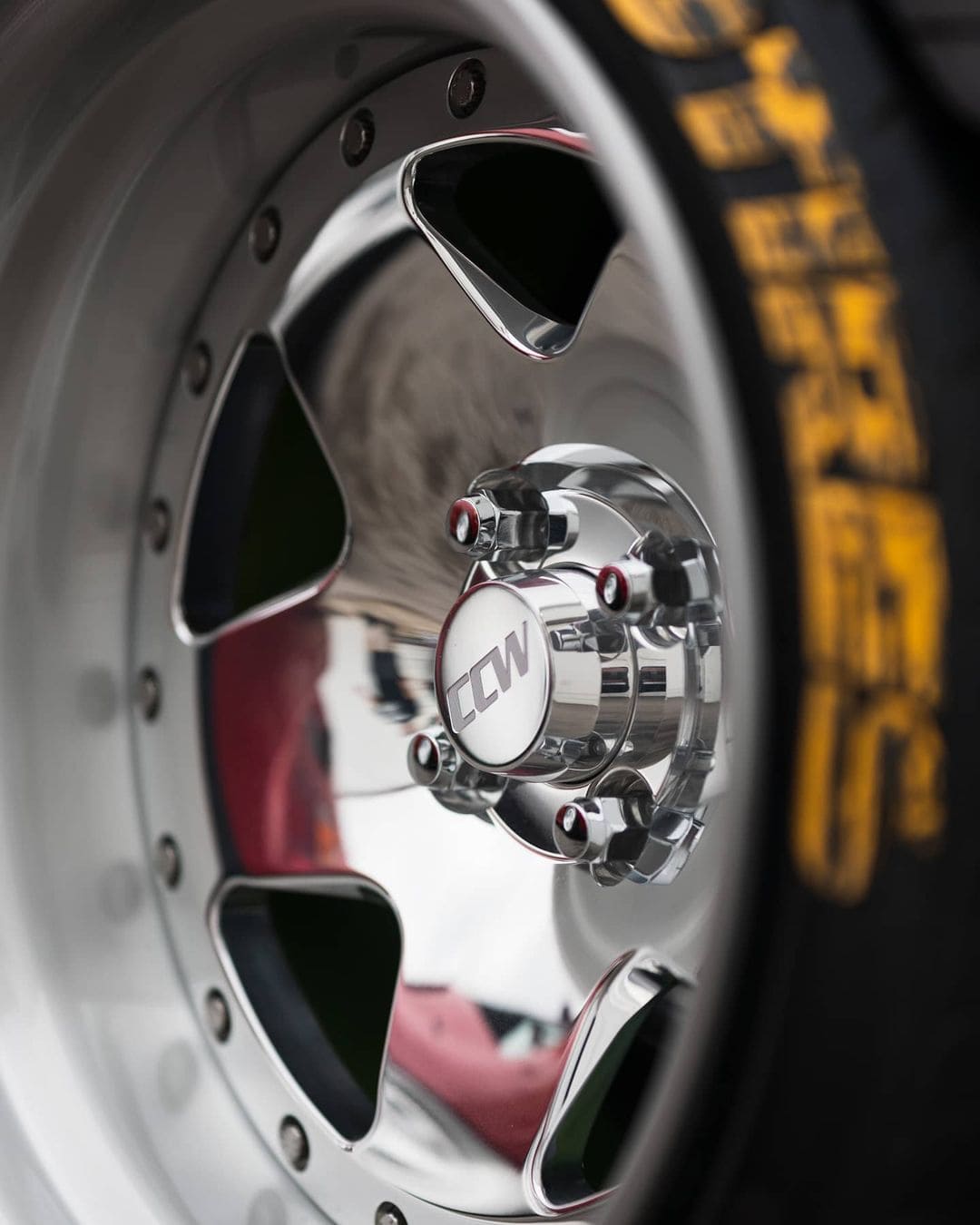 What is your favorite part on your car?
My 96spec integra type R swap from HmotorsOnline
What's the best memory you had in your car?
Beating a Lamborghini in a race… except I was the only one racing lol, jk
Probably blowing the stock D15.
Build Report
It's super extensive, every bolt has been replaced!
Shout out to DOWNSTAR and the whole ELEVATED CREW.