Owner: Andrew Klingler – Instagram: @s_lowtl
2007 Acura TL-S – Location: Gilbert, Arizona, USA
"Ride with me, do anything but lie to me"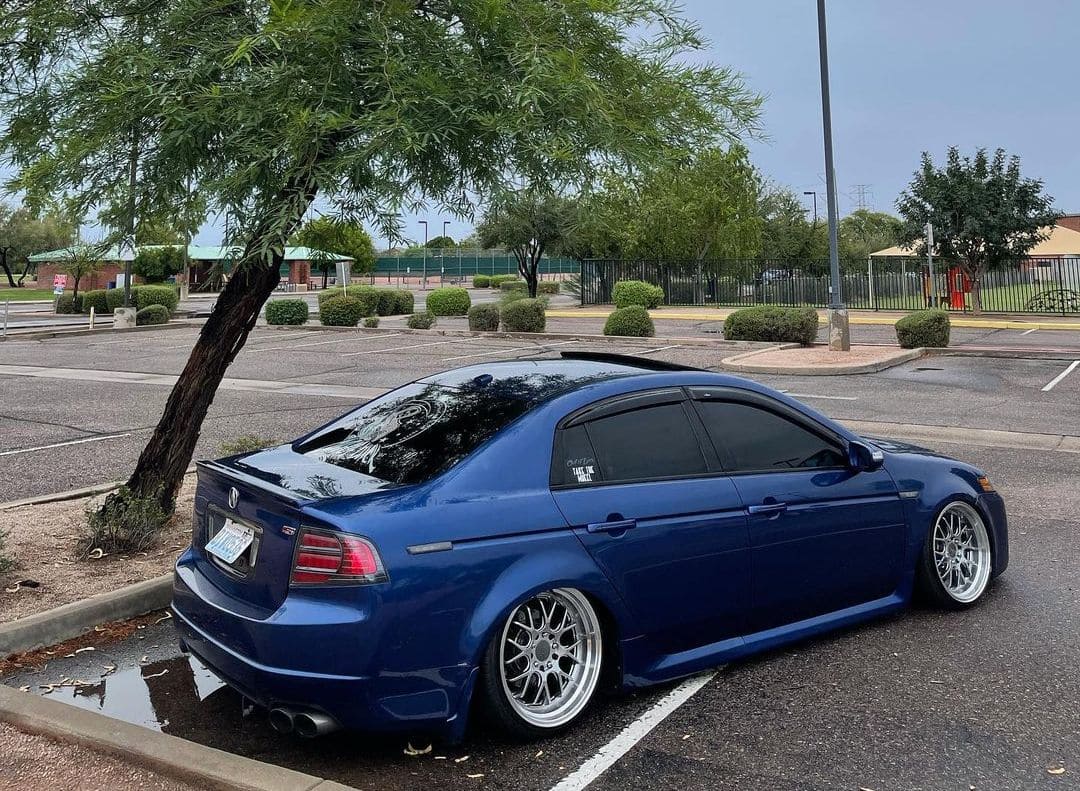 Was there any unusual circumstances around how you acquired your car?
Nope. Dealership bought.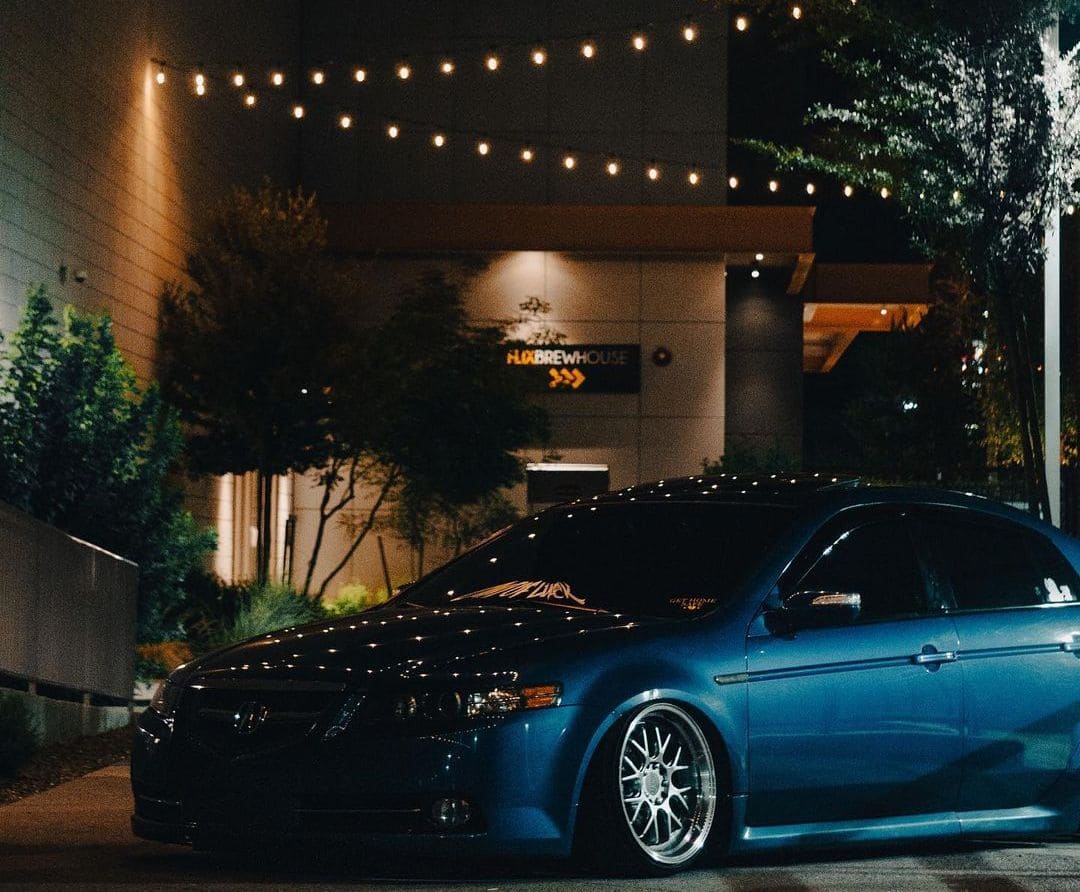 Was there more work on your car than you anticipated? Did you find a bucket of wiring worms, find some secret hidden problems…..
I've had some fuse box issues in the past that really sucked..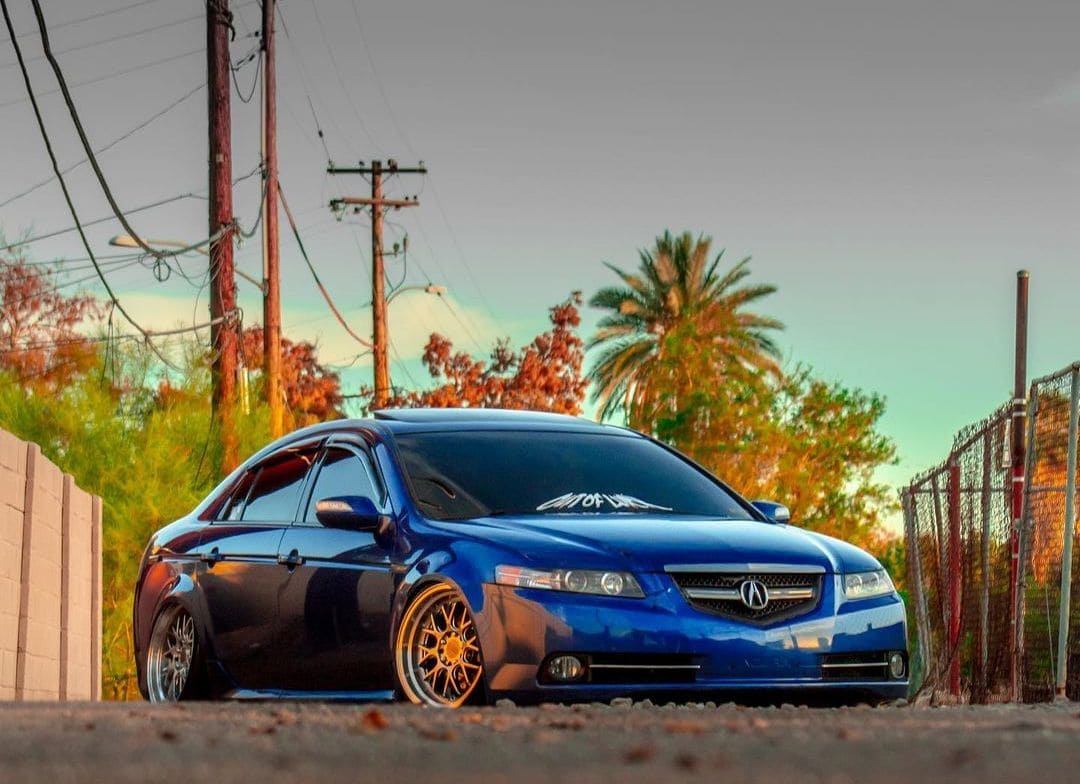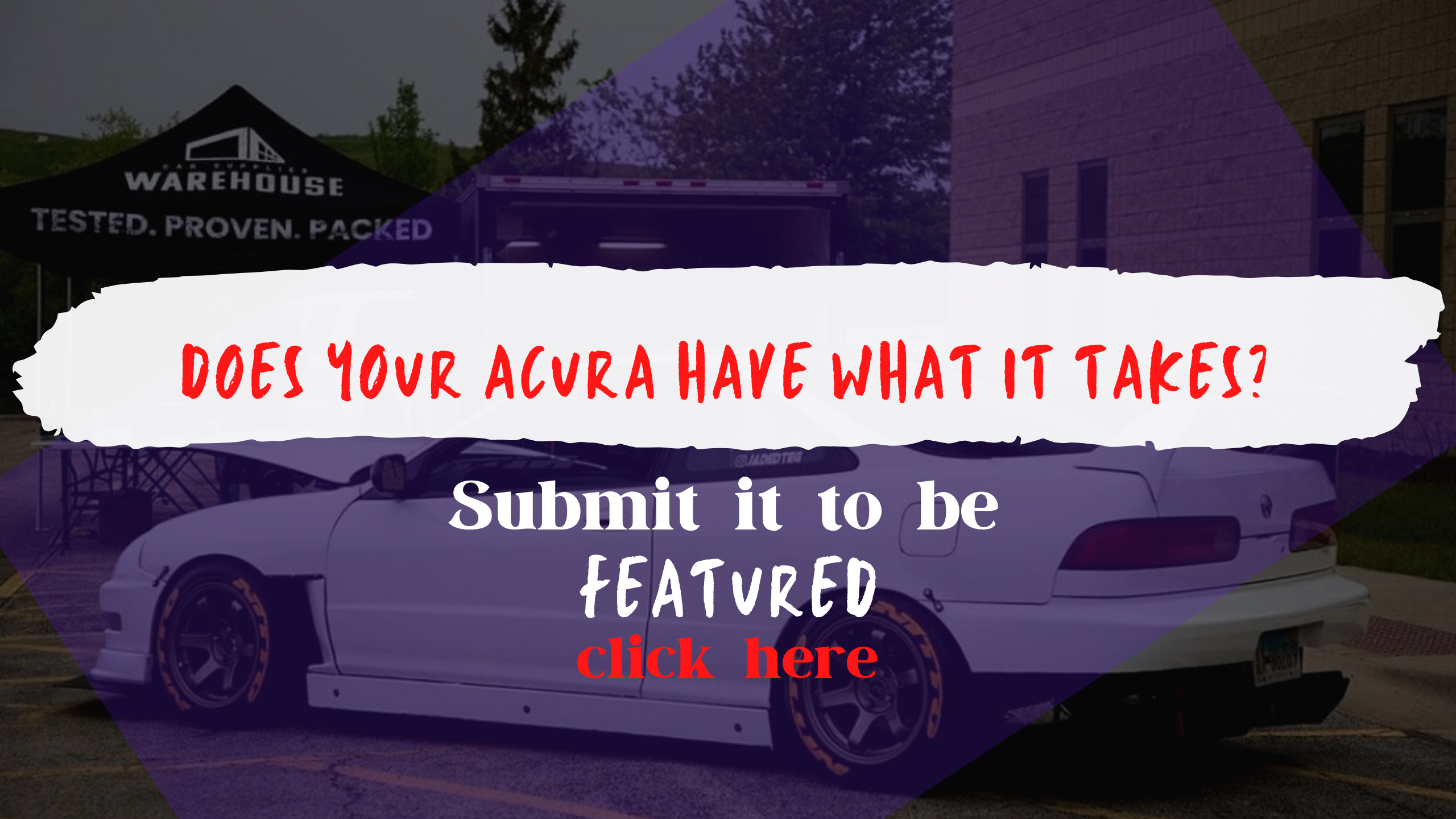 Are there any unique mods on your car? Hyper-rare parts, custom made parts…
Other than the discontinued front aspec lip I don't have anything else rare on the car. Still need to get lip paint matched.
Would you consider your car done in its current form? Or do you have a list of "to dos" still left?
Not even close. I would like to fix my front end
New bumper
New grille
Paint match aspec lip
I also want to get shortened / angled spindles for more camber and get more clearance to drop the car lower.
Full aspec kit would be nice to get eventually as well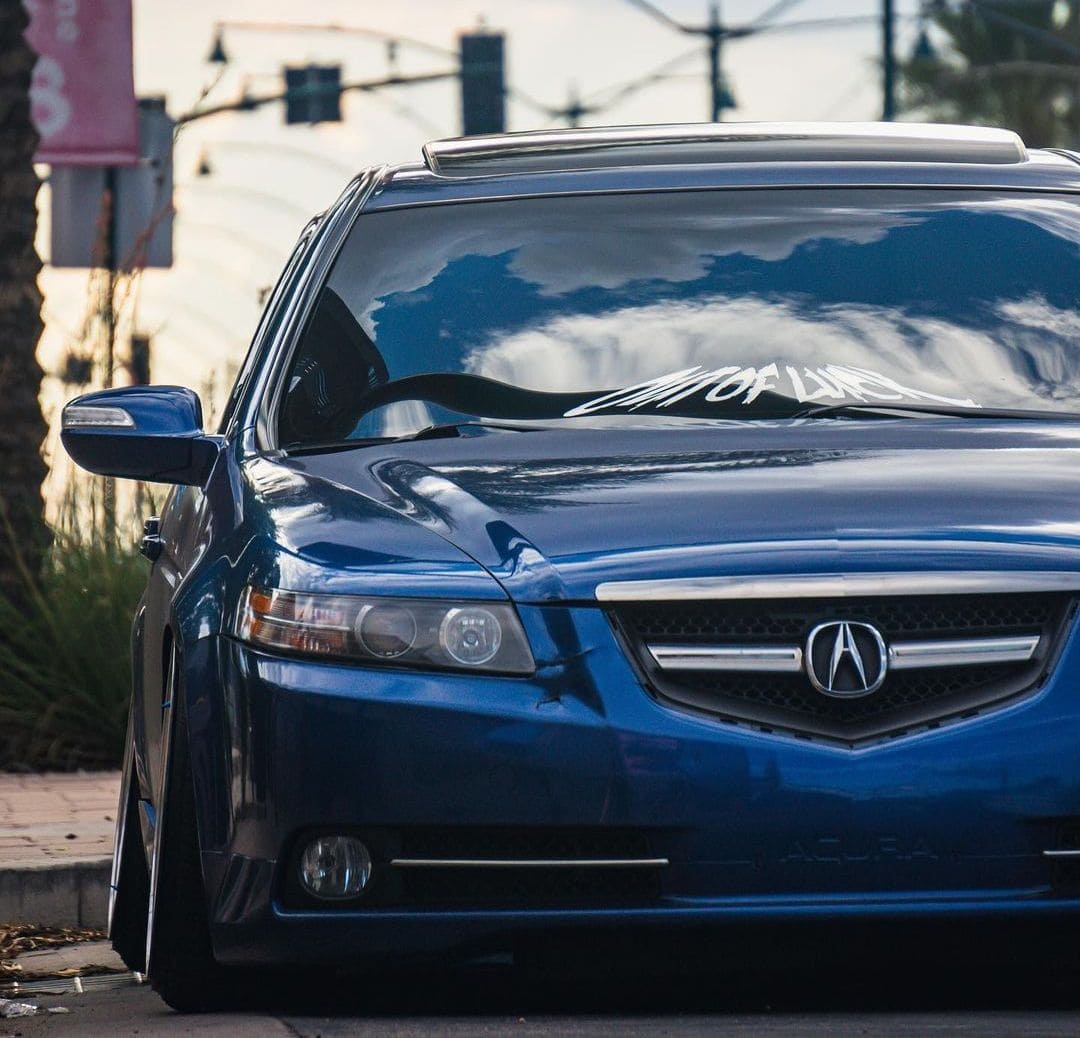 What is the biggest problem you ran into on your build?
Probably my fuse box, axles or engine mounts.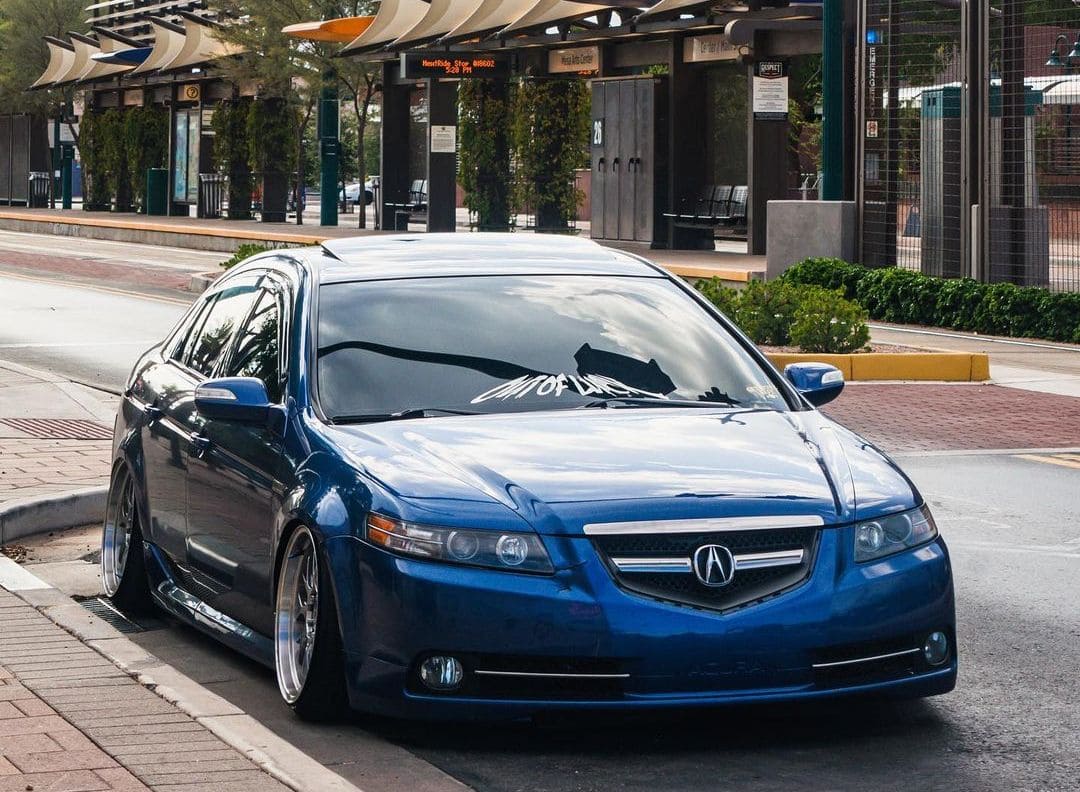 If you had to do it again, would you build the same car?
Although I love the TL I would get a different car just to look at something else. There's tons of cars I'd love to get a hold off eventually.
Are you apart of a club or crew with your car?
Out of luck club worldwide, other than that not really. I just wanna cruise with the homies.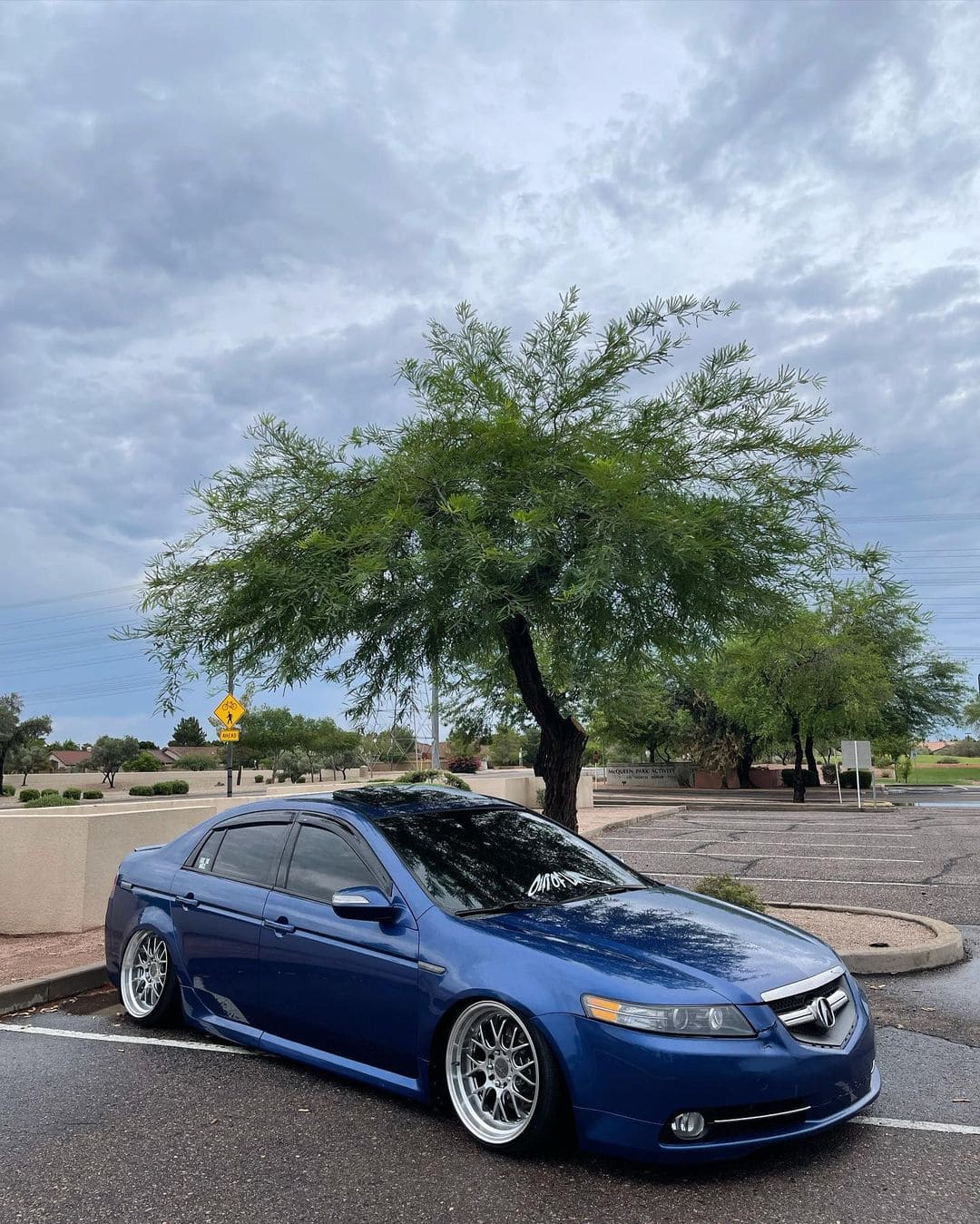 Is there any part/mod on your car you had to do a few times, or installed and then removed?
My front ucas. Bought them from skunk2 then figured out they were meant more for correcting camber. Then bought Megan racing ucas cause I want all da camber. Still need more…
What is your favorite part on your car?
Honestly that's hard to say I like the whole car haha
What's the best memory you had in your car?
Not to sure Probably just cruising around w the homies.
Build Report
Bc racing br series extreme lows
Megan racing front ucas -6 degrees
Spc rear camber arms -6 degrees
Spc rear toe arms
Progress rear sway bar
F1r f20 wheels 18×9.5 +20 wrapped in 215/35ZR18
25mm spacers all around
15 inch Rockford sub w/ Rockford t500 amp
Star light twinkle kit in headliner
Plenty more to come!