Owner: Chris Trask – Instagram: @type_r_dreaming
1994 Acura Integra – Location: Oregon, USA
Photographer: @esco_exposure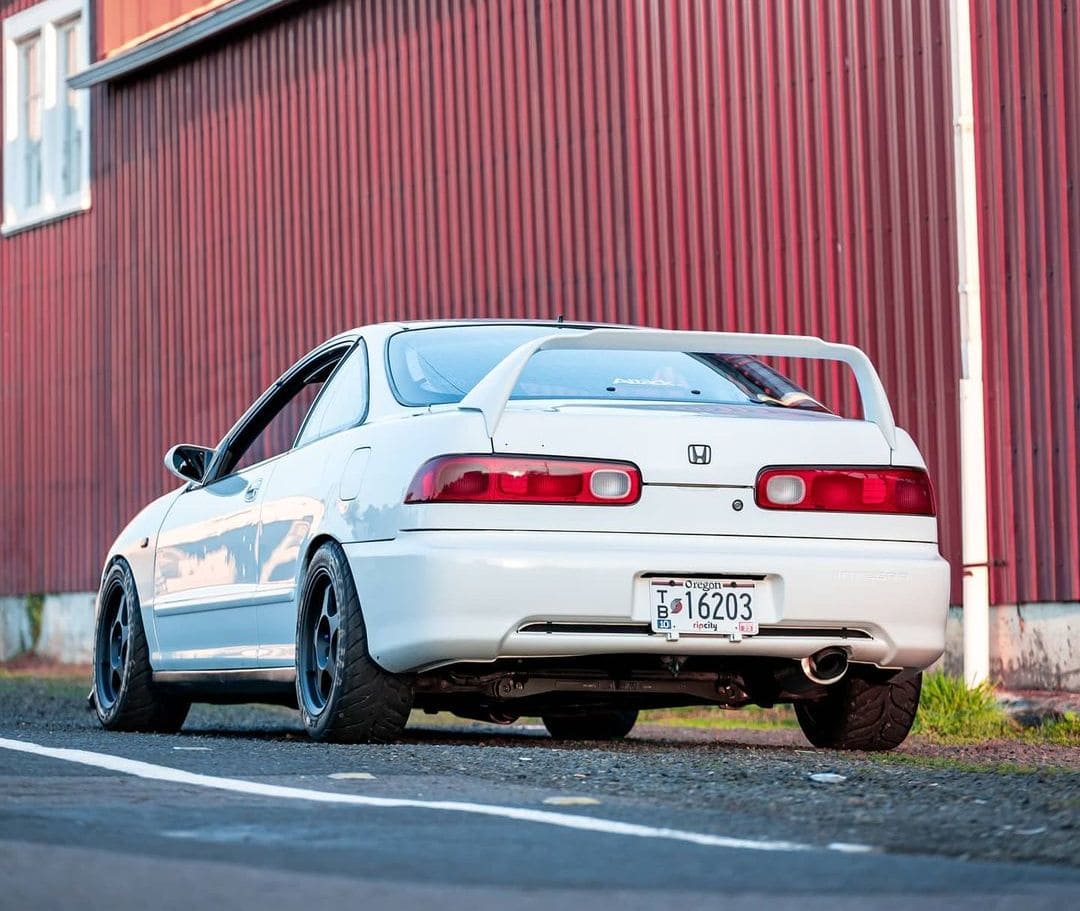 Was there any unusual circumstances around how you acquired your car?
I picked it up for $600 as a complete "shell." Turns out the engine in it was perfectly fine, the clutch was just cooked and the transmission broken. It was just supposed to be a commuter car…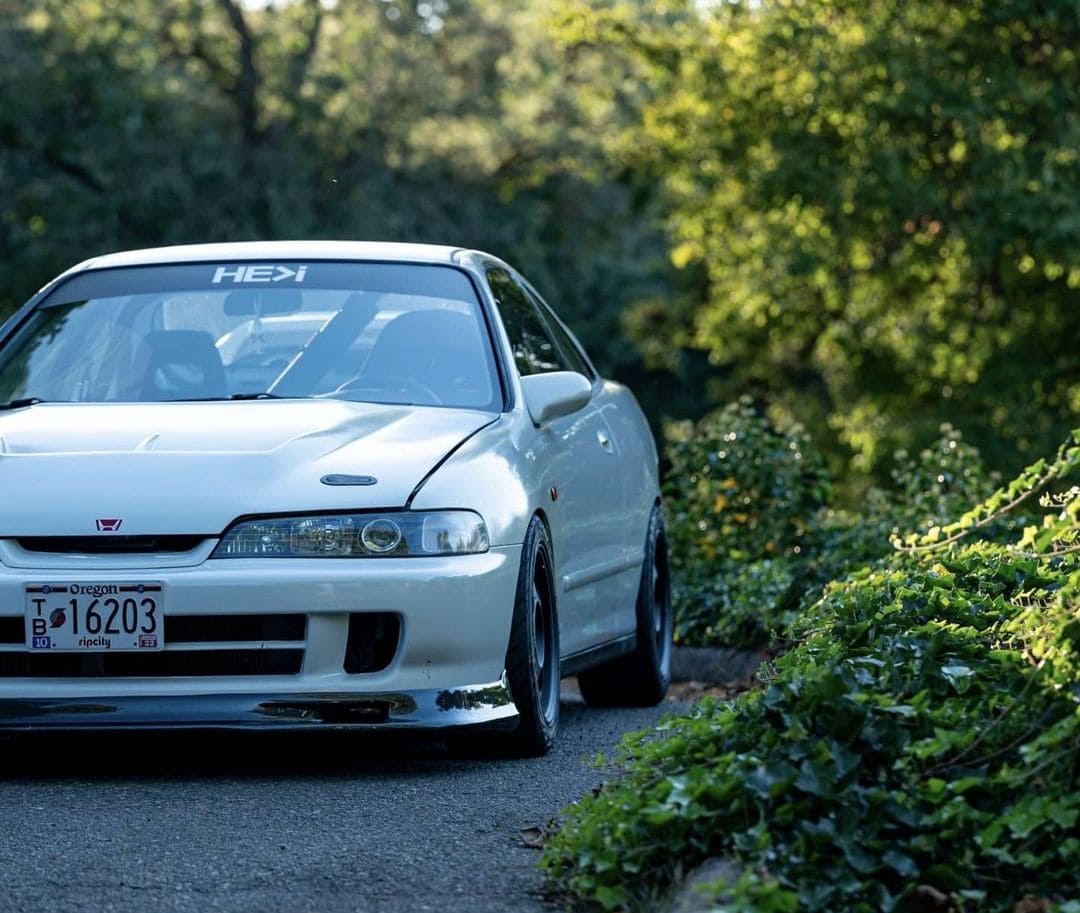 Was there more work on your car than you anticipated? Did you find a bucket of wiring worms, find some secret hidden problems…..
I never anticipated cutting the roof off of the car. When I got hit with the track bug I used a carbon plug to delete the sunroof. I was never satisfied with how it came out and that let to a full roof swap. It was a bit nerve racking at the time but it came out great!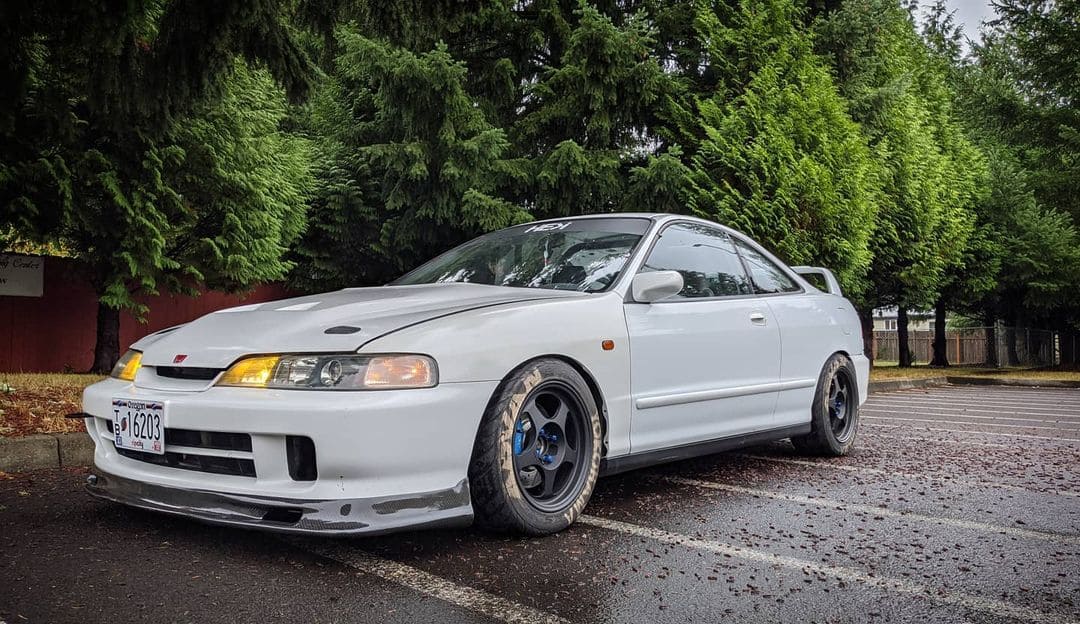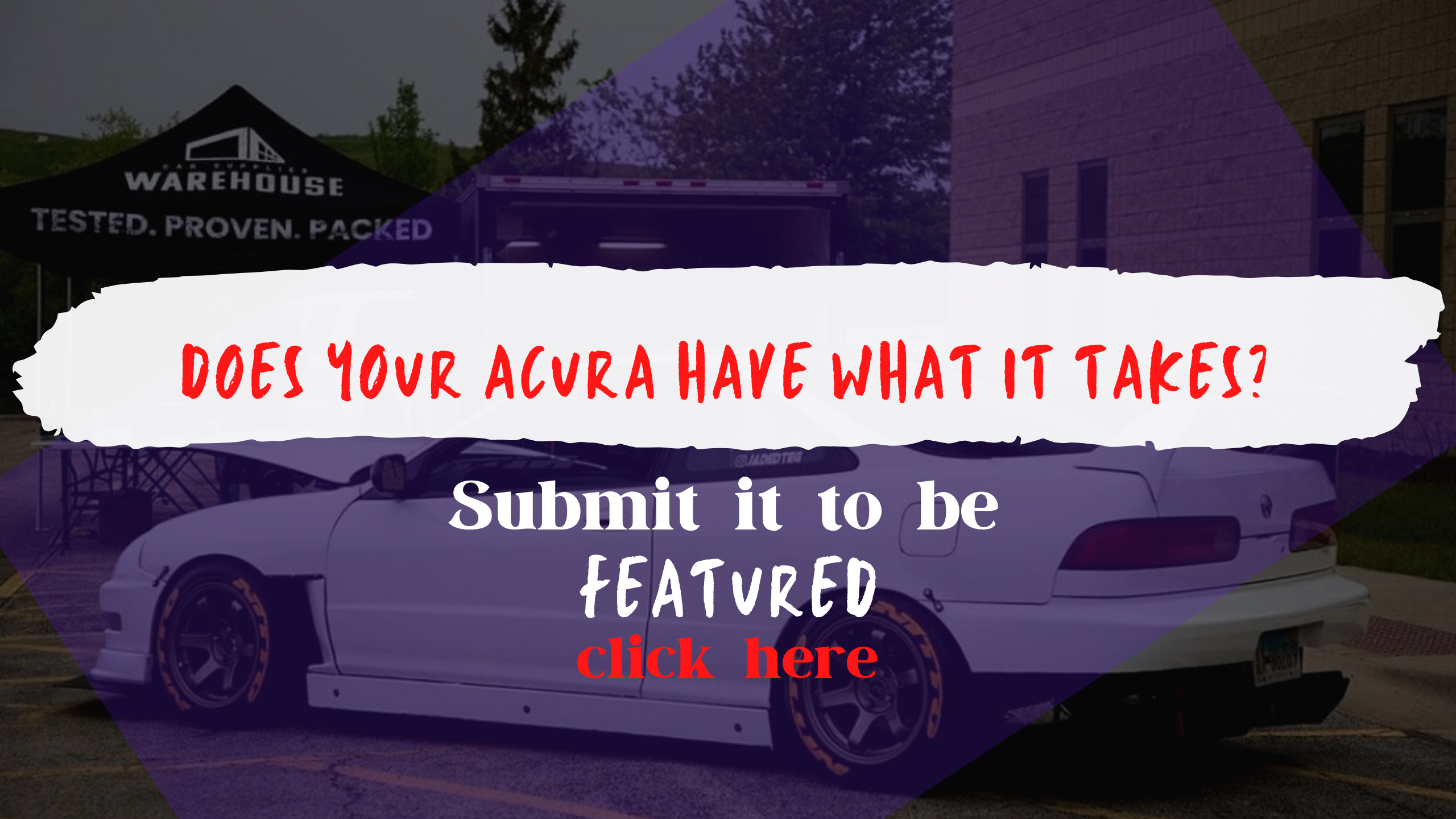 Are there any unique mods on your car? Hyper-rare parts, custom made parts…
Most of the car is pretty basic/simple apart from the hood. I stumbled on it by complete accident not even knowing how rare it was. During the early ricer phase of the build I wanted a carbon hood. This one popped up on marketplace fairly cheap because of the failing clear coat. I didn't care since I was going to paint it anyways. Turns out its a Max Racing hood (made for them by Js racing) and there were only a handful that ever made it to the states.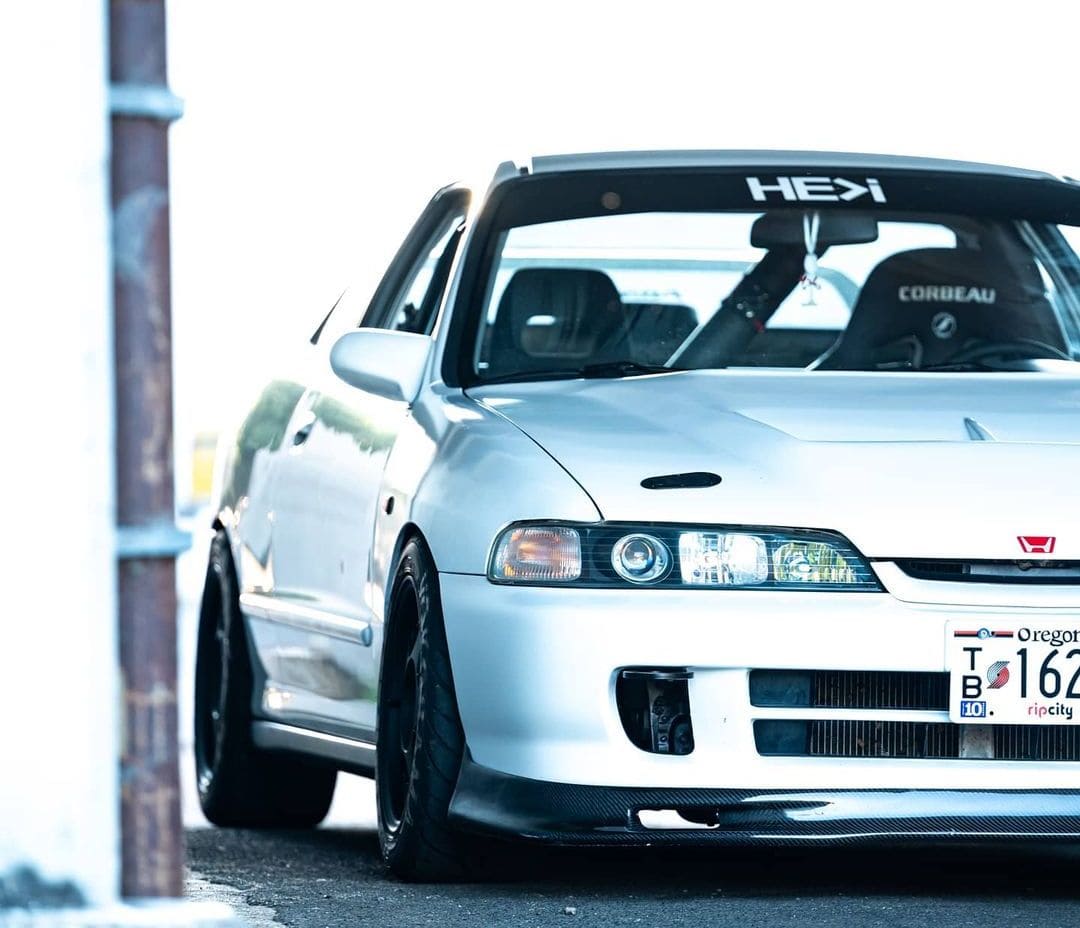 Would you consider your car done in its current form? Or do you have a list of "to dos" still left?
I wish I could leave it alone and consider it "done." I love where its at aesthetically right now but that's going to change over the winter. Its going to get some aero mods over the winter to help with lap times.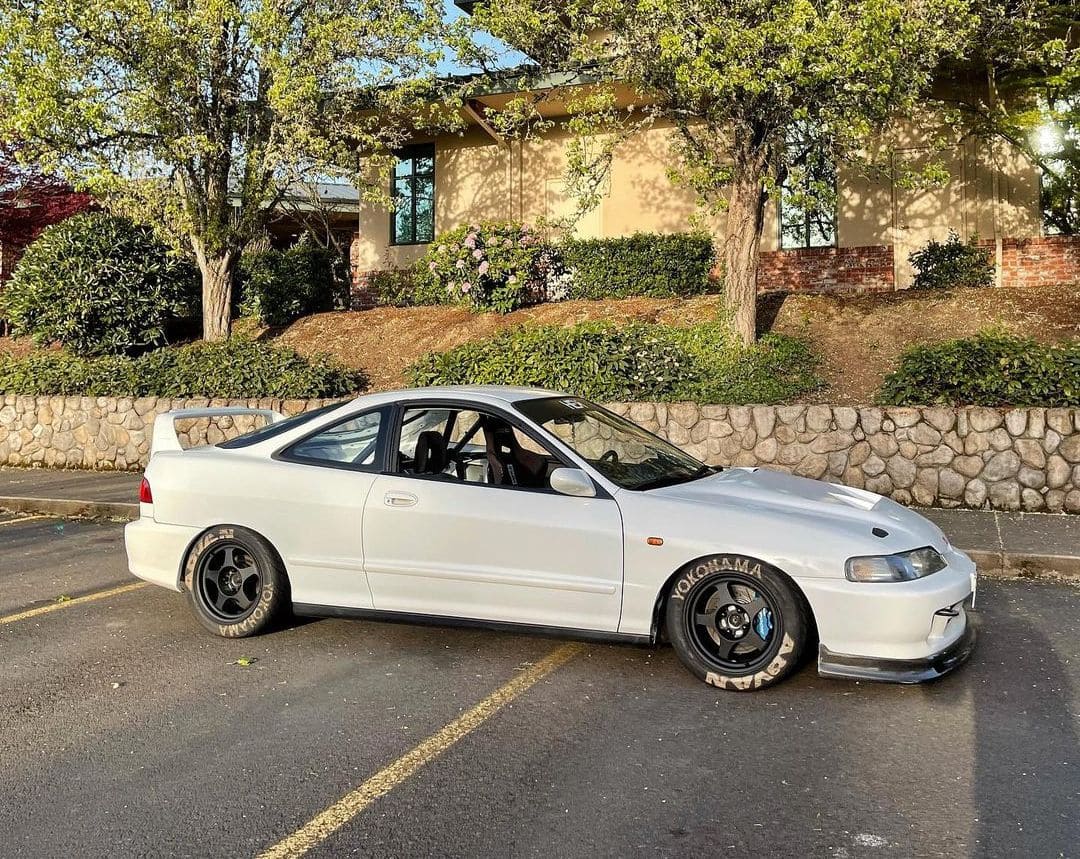 What is the biggest problem you ran into on your build?
Surprisingly its been fairly trouble free as far as building a 27 year old car goes. I figured the stock B18 non vtec would end up being a weak point under track duty seeing as how it has over 300k miles on it. This is the second year of full track duty and it hasn't missed a beat. Only thing blown has been my mind haha.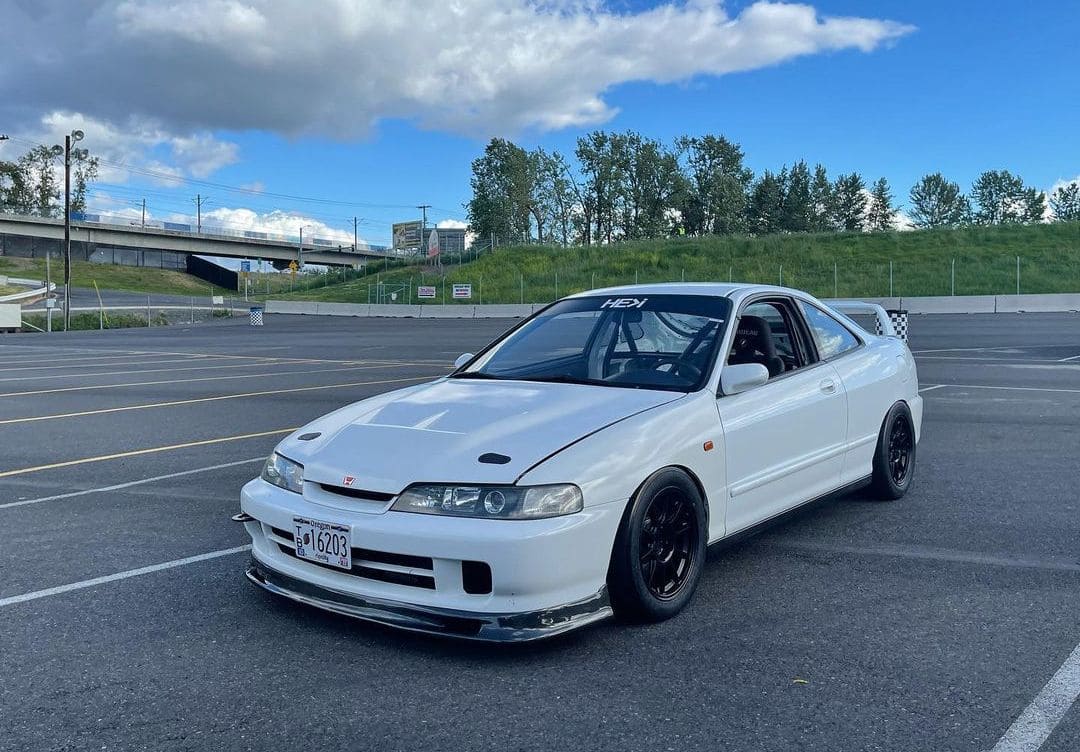 If you had to do it again, would you build the same car?
Funny you should ask. I picked up a CRX to build/ restore after this and ill actually be putting it up for sale soon just because I want another Integra. I absolutely love how the cars drive and would like to have a full interior RS build in the garage to park next to the gutted track car.
Is there any part/mod on your car you had to do a few times, or installed and then removed?
The number of times the dash has been out of the car is astonishing. Every time I delete something I go through the wiring harness and fully de pin it all the way to the fuse box. My favorite part of the build is simplicity.
What is your favorite part on your car?
The spoon brakes for sure. As a kid they were just the coolest thing ever and so getting to have them on my build always makes me smile.
What's the best memory you had in your car?
The first session of the first track day I did. I came rolling into the pits and my wife was sitting there waiting. As soon as I took my helmet off and she saw my face she said "this is going to cost us a lot of money isn't it?' and just started laughing. Having her there supporting all of this madness makes it even better.
Build Report
Engine: B18B (301k miles), K&N filter/ ITR intake, Toda rep header, tuned by T-Rev.
Interior : Buddy Club P1 Limited edition seat, 350mm Momo monte carlo, Autopower roll bar.
Exterior: Max Racing hood, Spoon brakes, Spoon rep Lip, Mugen gen 1 rep wing, Progress CS3 coilovers, ITR roof swap.