Owner: Calvin Huynh – Instagram: @oo.ooft
2000 JDM Honda Civic Hatchback – Location: Sydney Australia
Was there any unusual circumstances around how you acquired your car?
The car was bought as a daily, but slowly gathered parts and ended up trying to make it a show car x race car. Had to experiment with a lot of things as people know " Race car " and " Show car " don't go together as parts get damaged and breaks.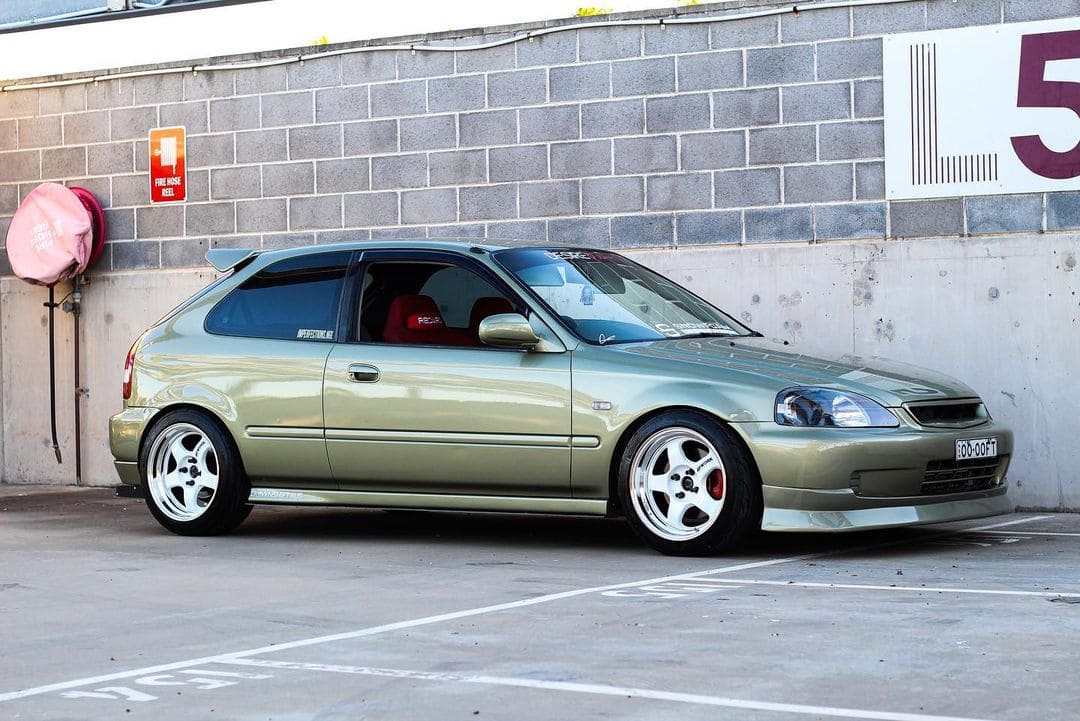 Was there more work on your car than you anticipated? Did you find a bucket of wiring worms, find some secret hidden problems…..
For me, I bought the car stock just like you would buy straight from the factory. With that, it was an expensive and long progress as I had to buy everything from scratch including putting in a better motor and all suspension mods + body mods.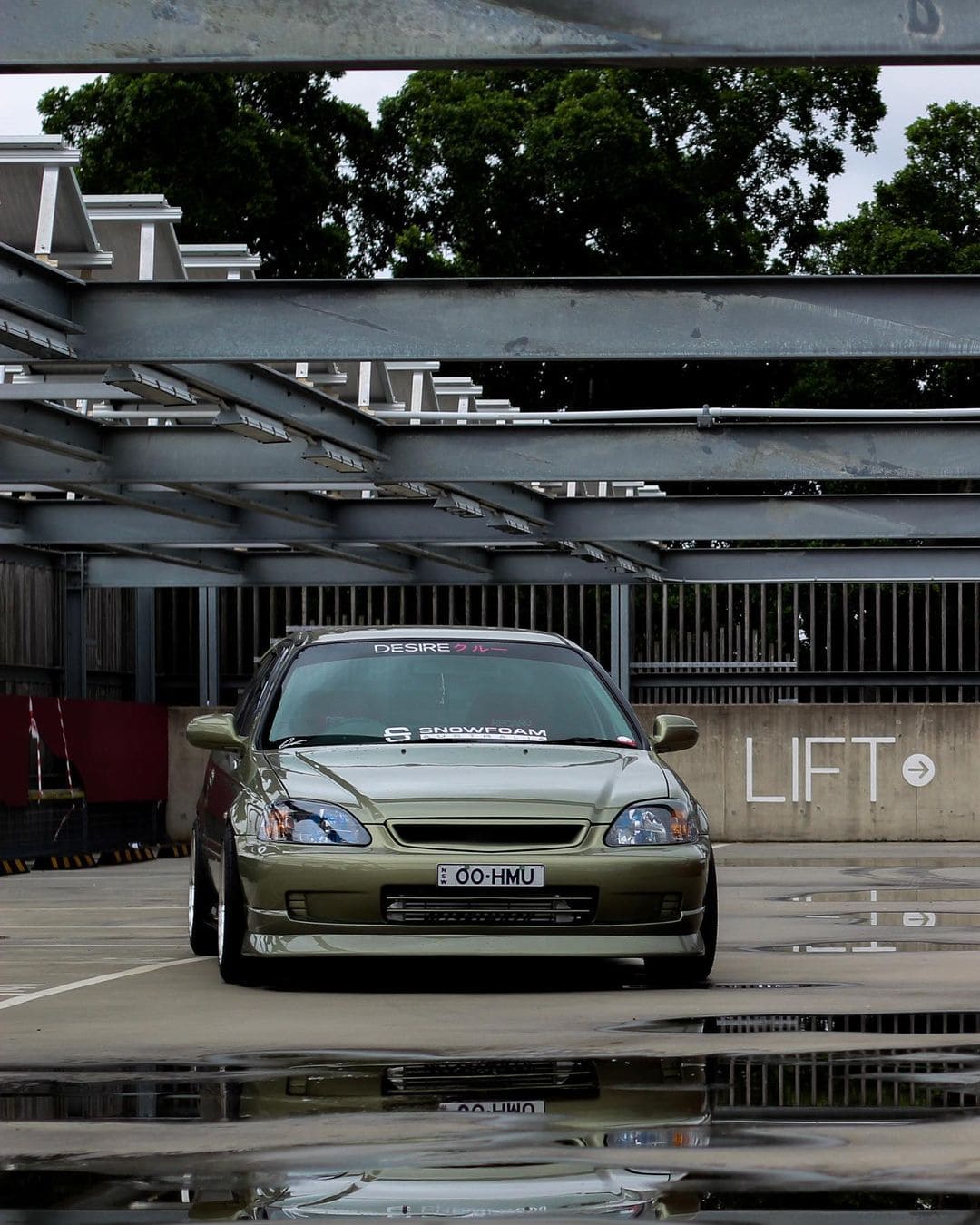 Are there any unique mods on your car? Hyper-rare parts, custom made parts…
The only thing I would say is unique on my car and rare are the wheels. Work miesters s1 2p 16×8+25 as they don't make 16s anymore only 15s.

Would you consider your car done in its current form? Or do you have a list of "to dos" still left?
The car is far from done as currently I'm collecting parts to build the motor and make 350kw ATW. It's never ending as I've gotta also reinforce the drivetrain as well. But the new set up will be a forged block and fully built head with a top mount turbo manifold to show off what's in the bay. I also considered spraying my car a different and unique colour but that's still in the thinking process.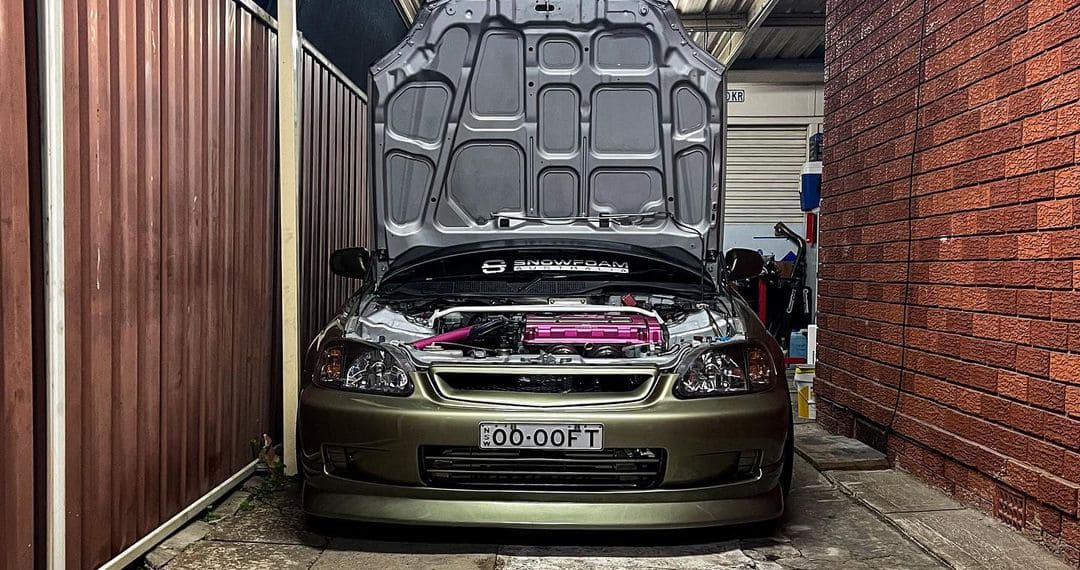 What is the biggest problem you ran into on your build?
The biggest problem is traction issue and boost issues. But I've overcome the boost issue and all's that's left is the traction issue. The other issues I've had are broken gear box, broken driveshafts and before broken engine mounts.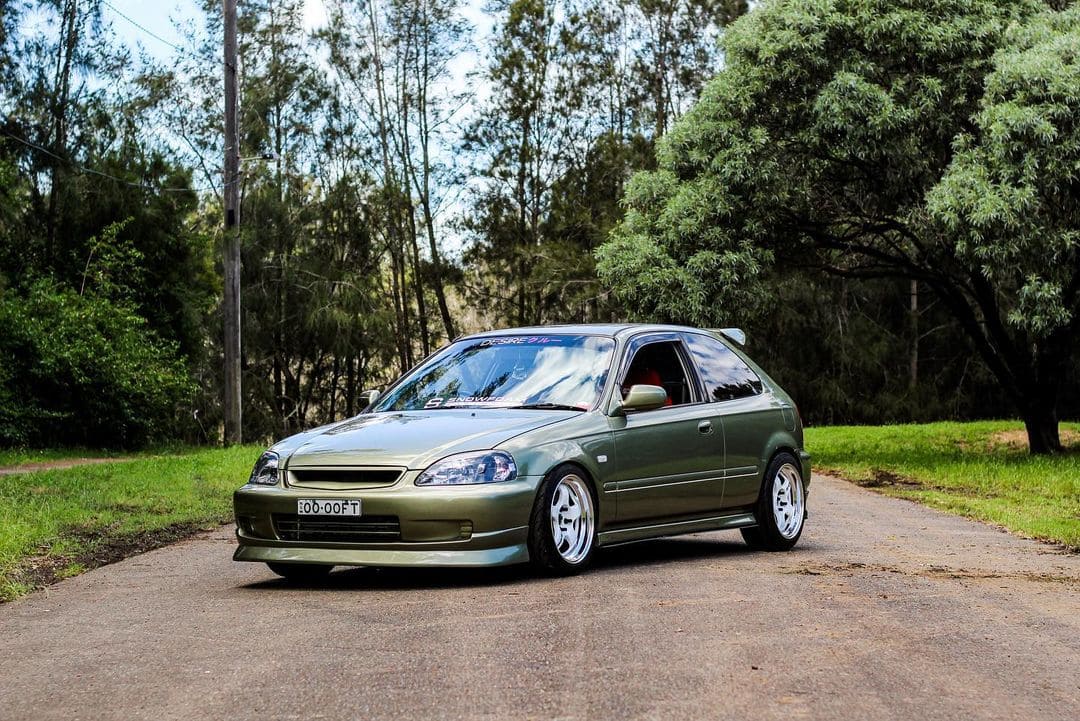 If you had to do it again, would you build the same car?
If I had the chance I would do the same thing but better as I've got more experience in doing things now compared to before.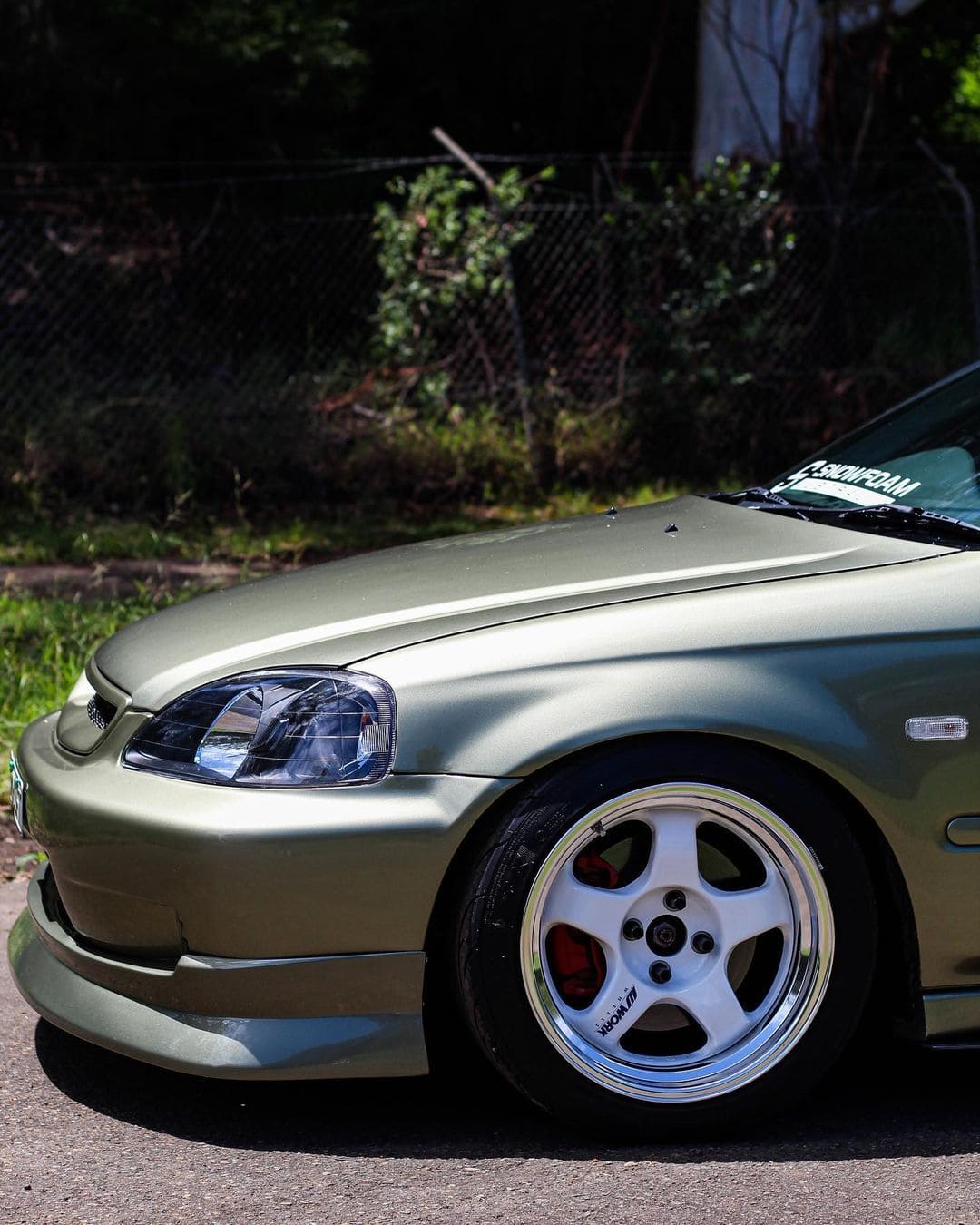 Are you apart of a club or crew with your car?
I am apart of Strict standards and desire crew. They helped me with motivation and wanting to achieve a goal together.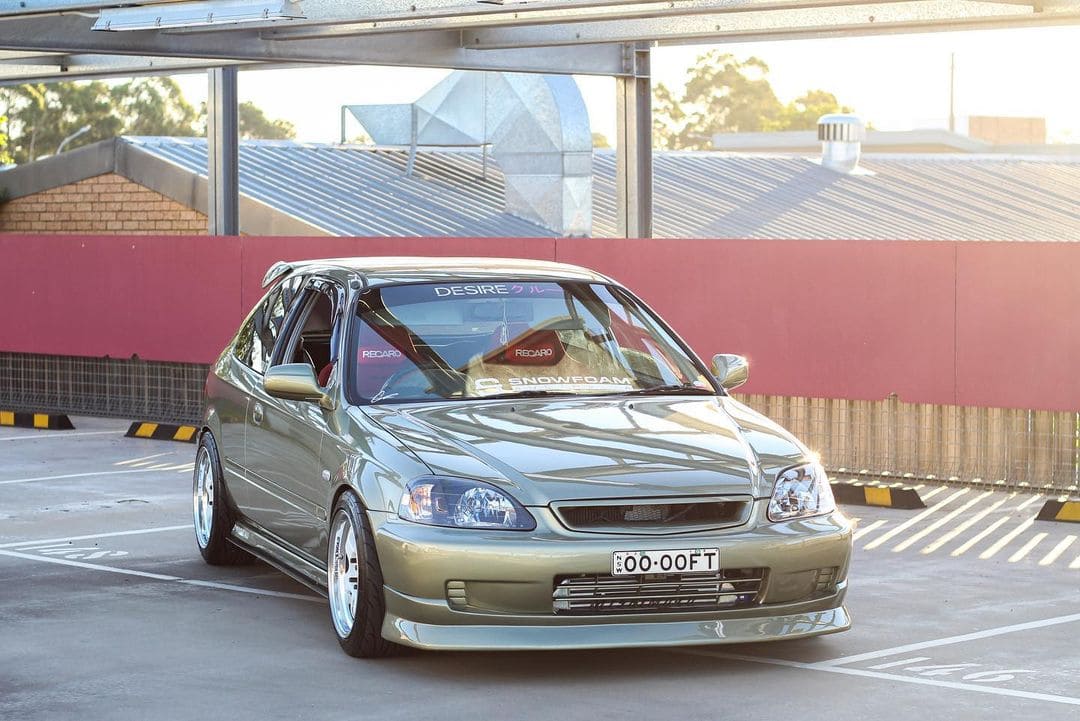 Is there any part/mod on your car you had to do a few times, or installed and then removed?
The only thing I had to do a few times was replaced the driveshafts and different turbo set up to fix boost issues and also achieve more power.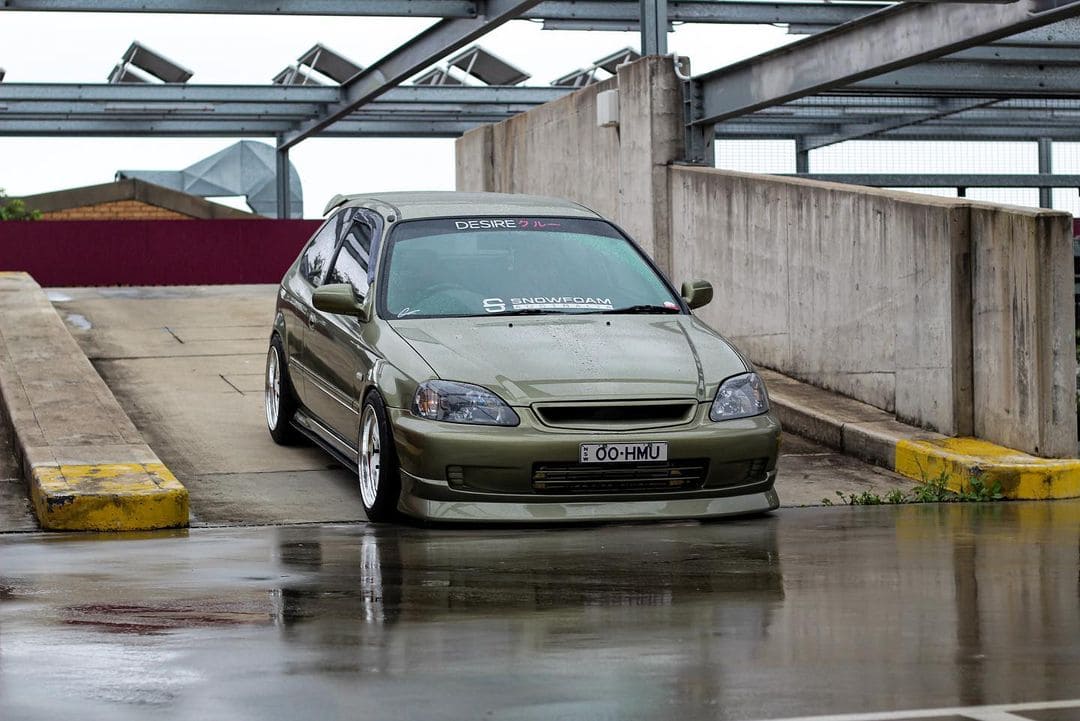 What is your favorite part on your car?
My favourite part about the car was actually the whole car as that's how I met friends and learnt what it means to build a car.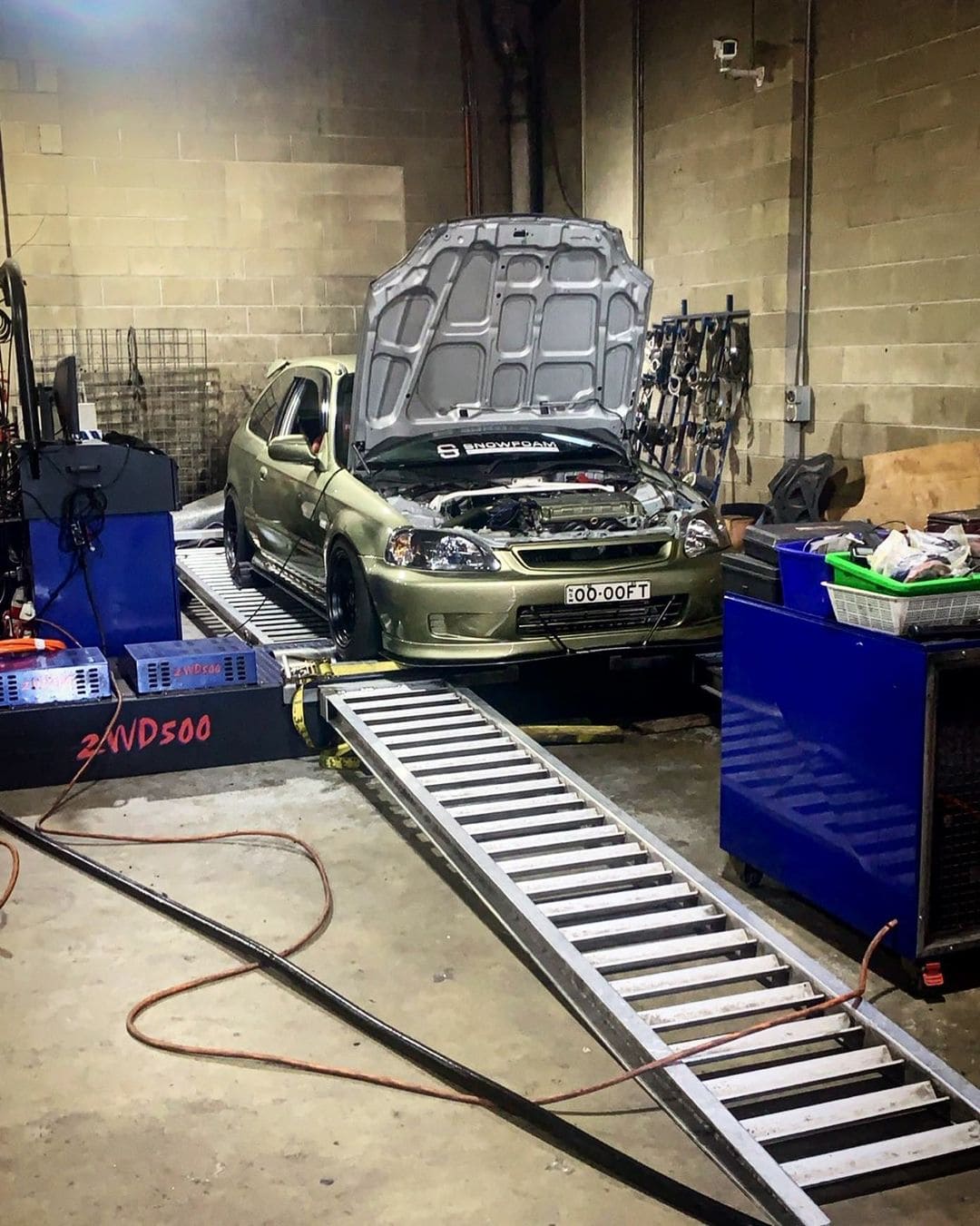 What's the best memory you had in your car?
The best memories are the fun times I've had with mates and those who I met along the way. Wouldn't be who I am today with them.
Build Report
B16a2
Gt3076r
Custom turbo kit
Hardrace camber arm kit
Work miesters s1 2p
Sr3 red recaros
Ek9 rear lip
Cs style front lip
Gab ss coilovers
Mishimoto front mount intercooler
Dc5r steering wheel
Custom tune by toys garage
Car sprayed millenium jade
Ek9 wing
Dc2r brakes front and rear
Hondata s300 v3
Heaps more but can't remember