Owner: Evan Loveall – Instagram: @eloveall1
2005 Honda S2000 – Location: Arizona, USA
Photographers: @_rickys_photography_  @toyryde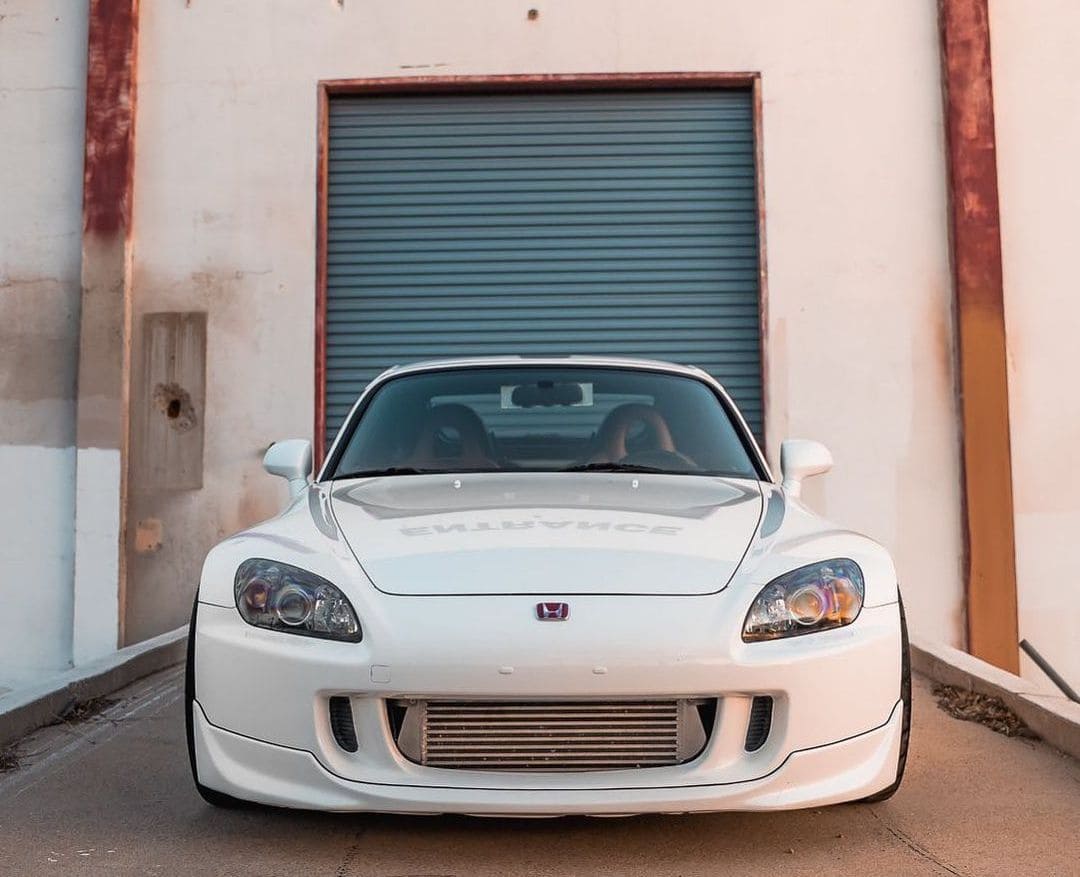 Was there any unusual circumstances around how you acquired your car?
I bought the car sight unseen and had it delivered and it was in way worse shape then I was told.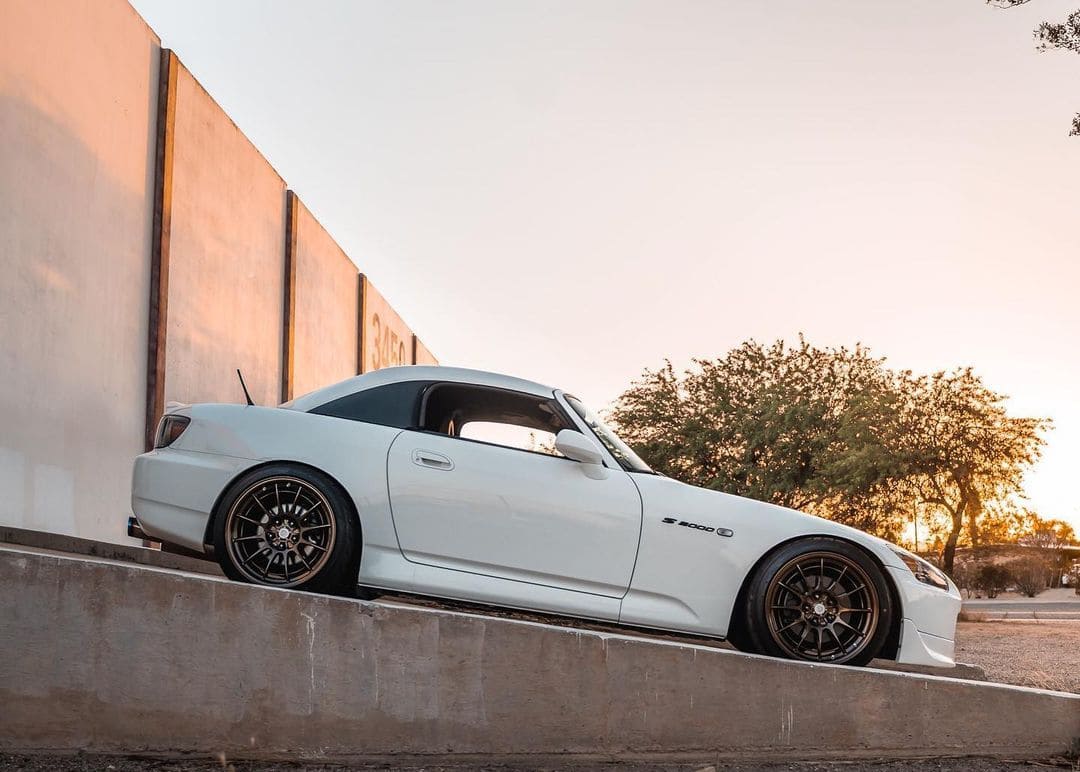 Was there more work on your car than you anticipated? Did you find a bucket of wiring worms, find some secret hidden problems…..
Dents all over it, paint was in bad condition, soft top was destroyed.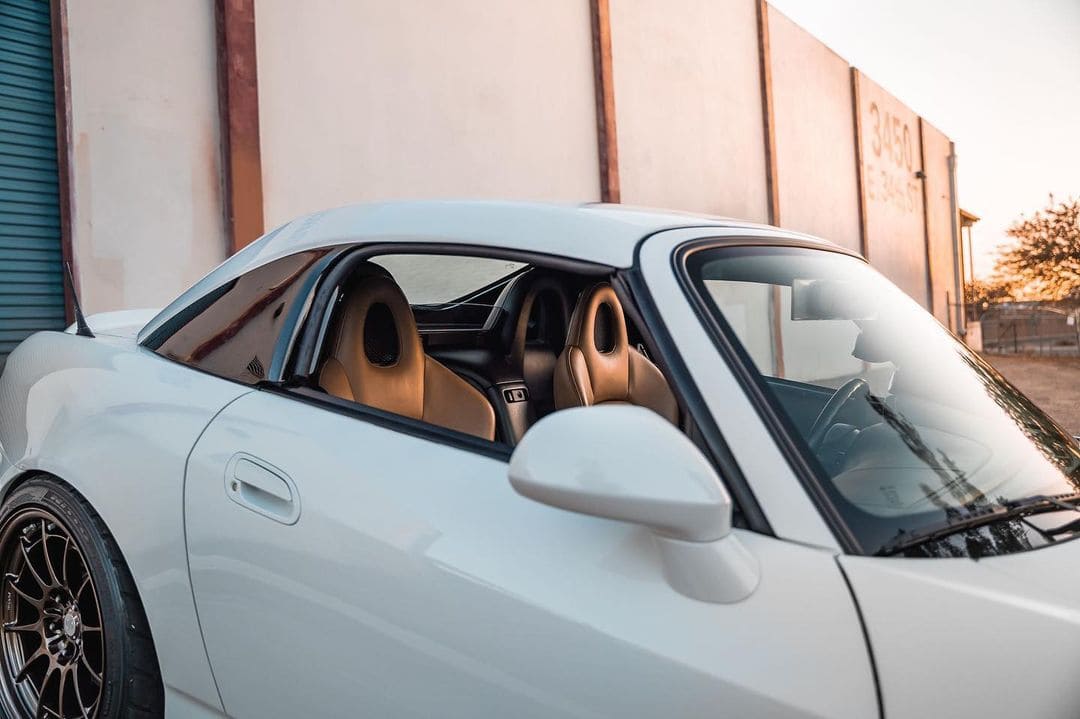 Are there any unique mods on your car? Hyper-rare parts, custom made parts…
Custom made titanium charge piping by Schmuck.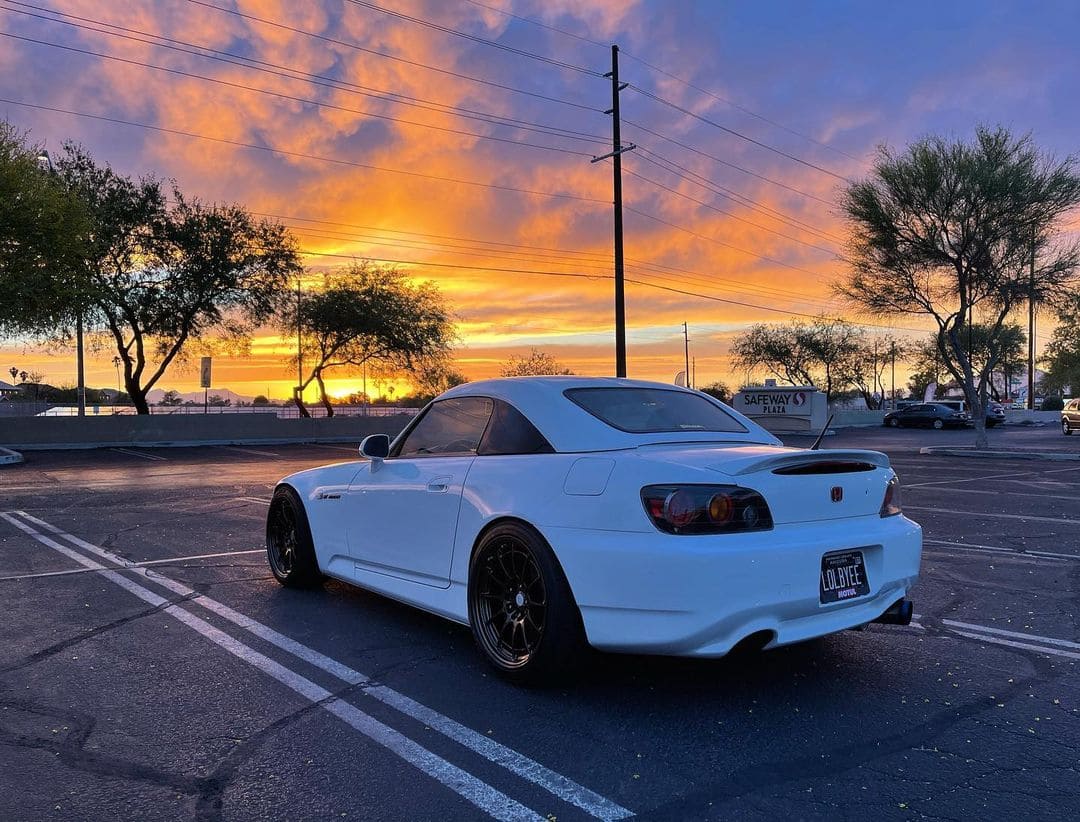 Would you consider your car done in its current form? Or do you have a list of "to dos" still left?
Definitely not done, I would like to do more dress up/ clean up on the engine bay, couple little things. I'd like to do in the interior and of course turn it up for more power later down the road.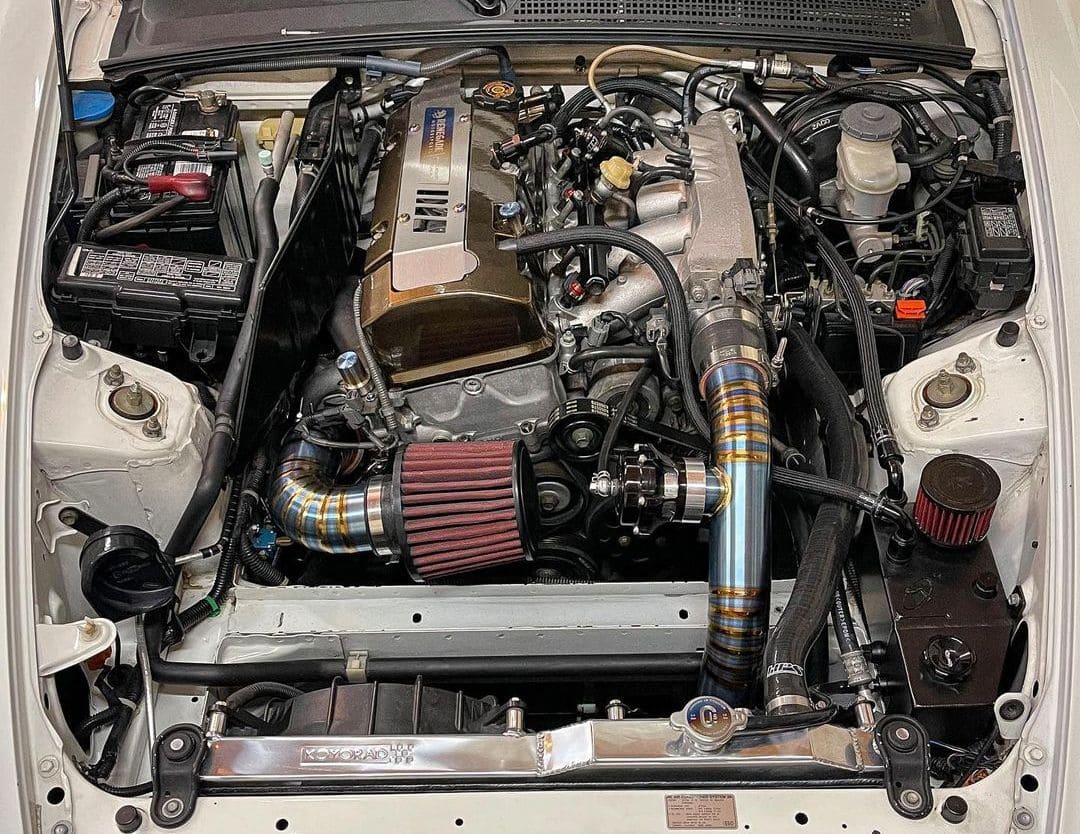 What is the biggest problem you ran into on your build?
My fuel pump was shipped with a line that wasn't fuel rated and the in tank line blew up and I lost fuel pressure on the highway.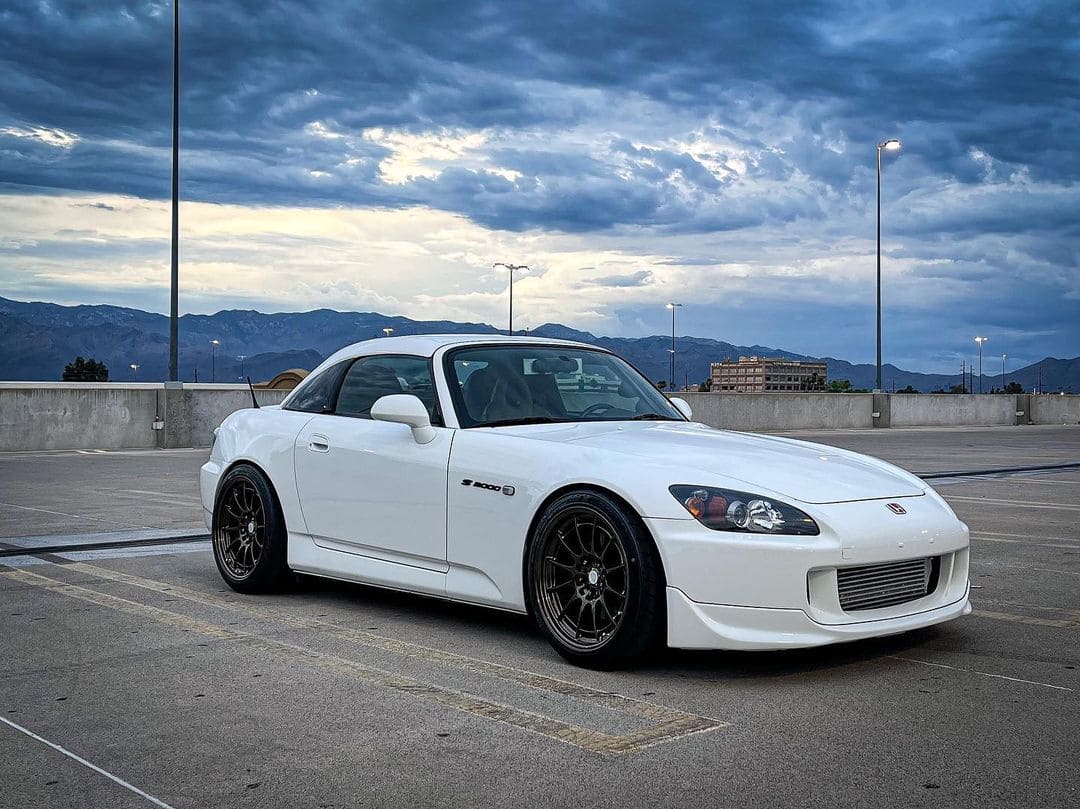 If you had to do it again, would you build the same car?
Yep exactly the same, it's super reliable and a lot of fun.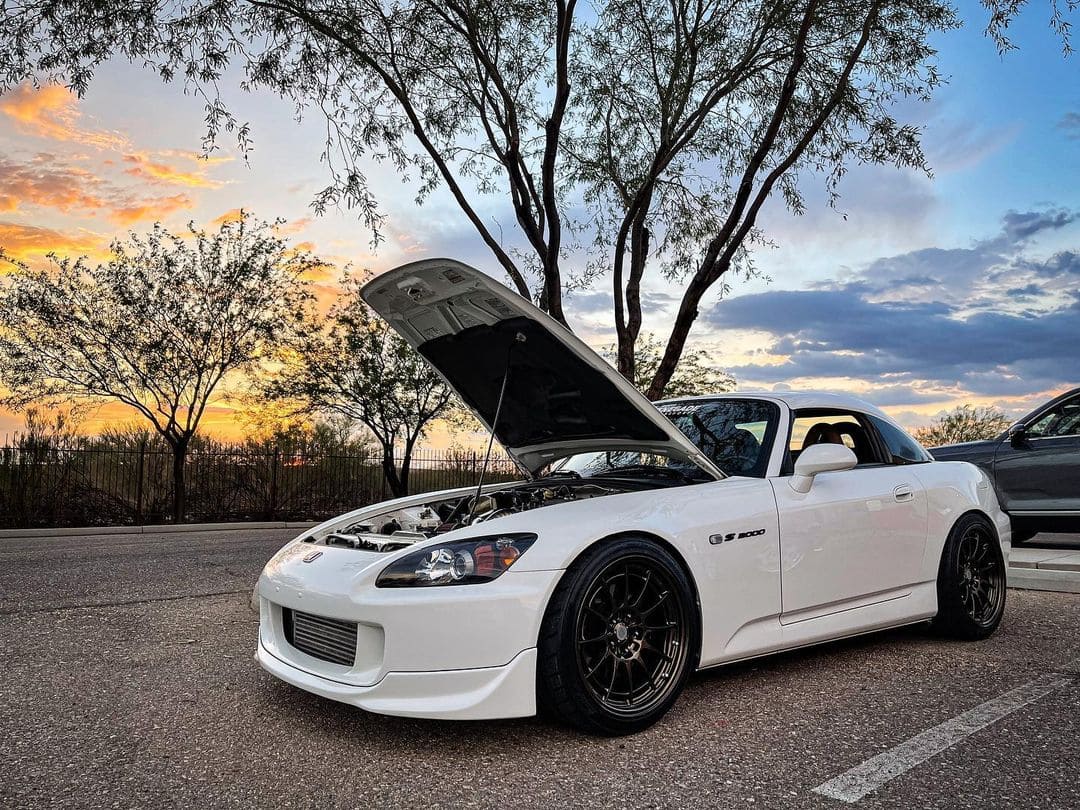 What is your favorite part on your car?
The turbo kit for sure. The SOS kit is made amazingly and the car is so much fun to drive now.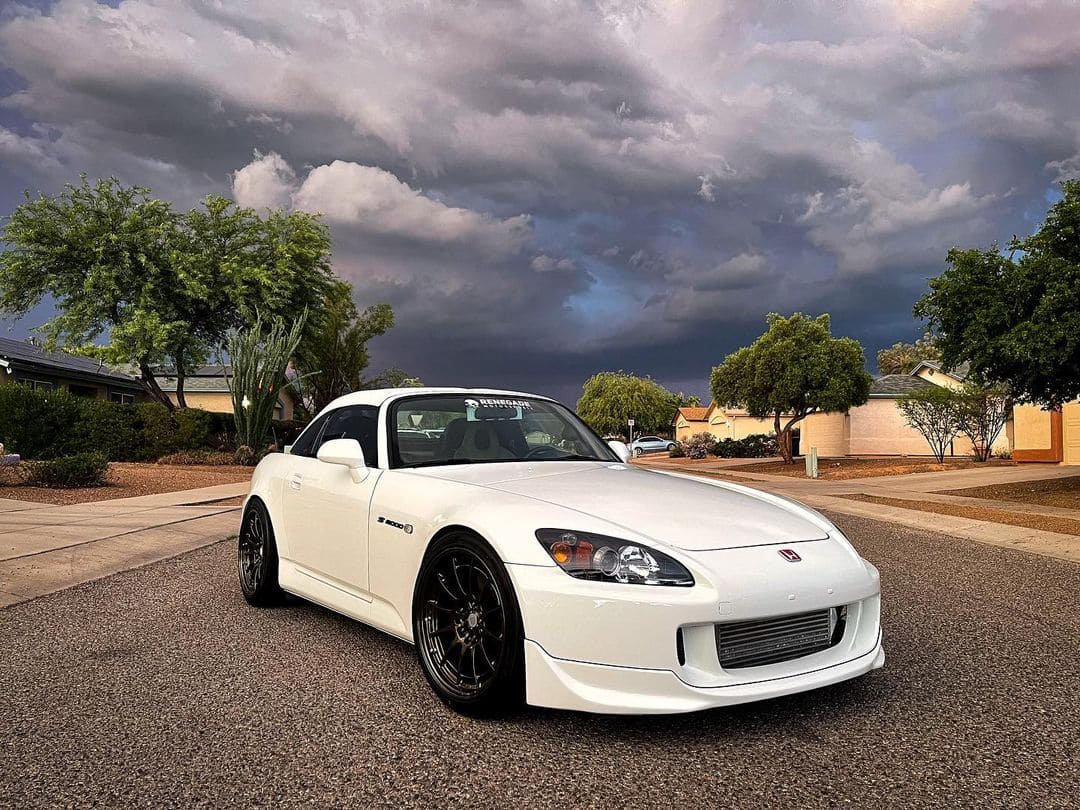 Is there any part/mod on your car you had to do a few times, or installed and then removed?
Just the fuel pump from the hose issue.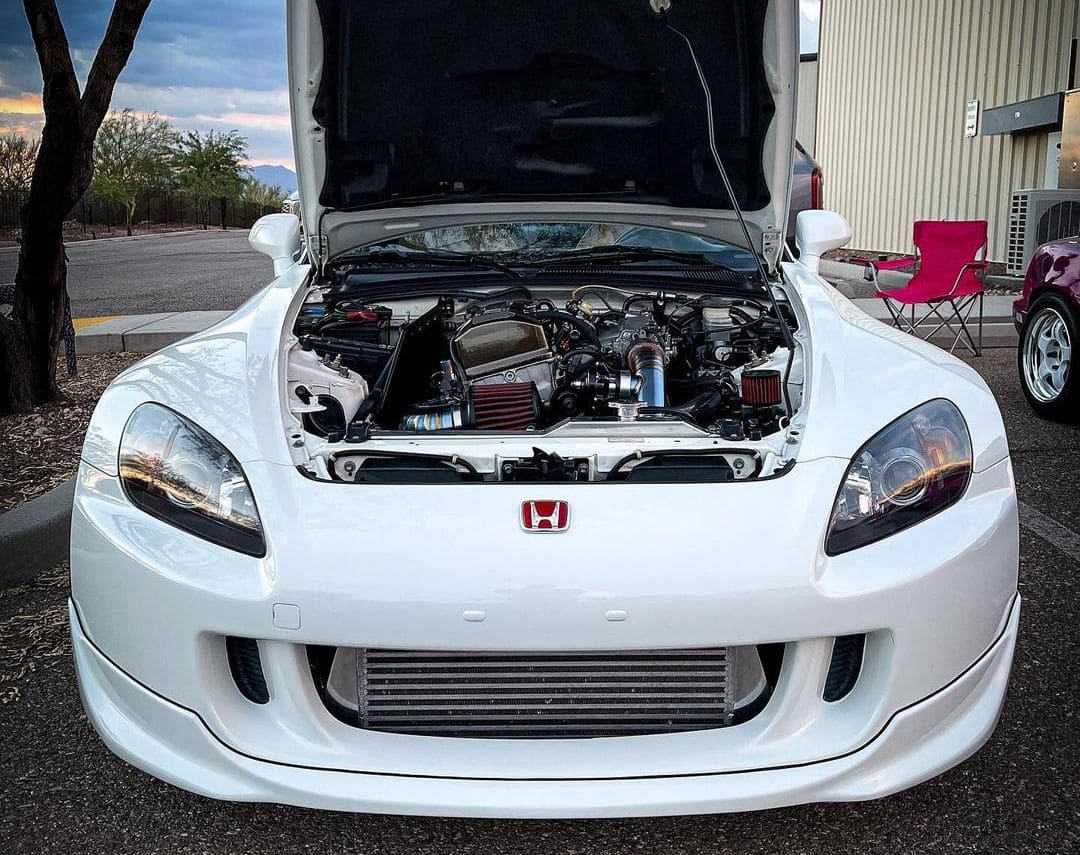 What's the best memory you had in your car?
Beating unsuspecting muscle cars is always the best
Build Report
In no particular order:
Renegade Spark Plug Cover
Chasing Js dress up bolts
Sound System
AEM Fuel Rail & Regulator
ID 1300x Injectors
SOS Turbo Kit with GT3582R
SOS Flex fuel setup
AEM 320LPH pump
SOS Pump wiring
FX 300 Clutch
HKS hi power single exhaust
AEM Infinity tuned by Jeff Evan's
VLS Gauges
Megan Motor and trans mounts
Origin catch can
Billman TCT
AP1 flywheel
SOS MAP sensor
Koyo radiator
HPS radiator hoses
ARP Exhaust manifold studs
NT03 Wheels 18×9.5 +40 custom powdercoat
Nitto NT05 tires 255/35-18
Forbidden USA Mugen hardtop
Custom Ti charge piping
Works Bell tilt hub
Personal steering wheel