Owner: Jonn Hernandes – Instagram: @jonn_dawg
1996 Honda Civic Dx Hatchback – Location: Central California, USA
do what you love and have passion for, the end results always reflect it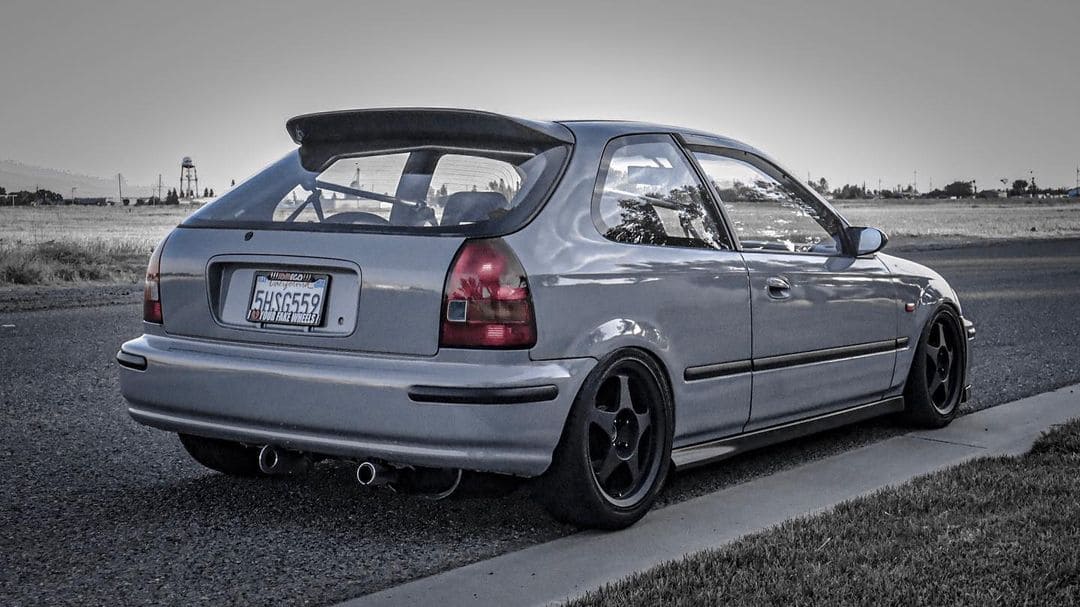 Was there any unusual circumstances around how you acquired your car?
I had a 1998 Civic Ex Coupe build that I sold in 2007 and instantly regretted. I stacked parts along with leftover parts I had for my previous car and decided I wanted to go a more traditional Japanese spec route and build a hatchback.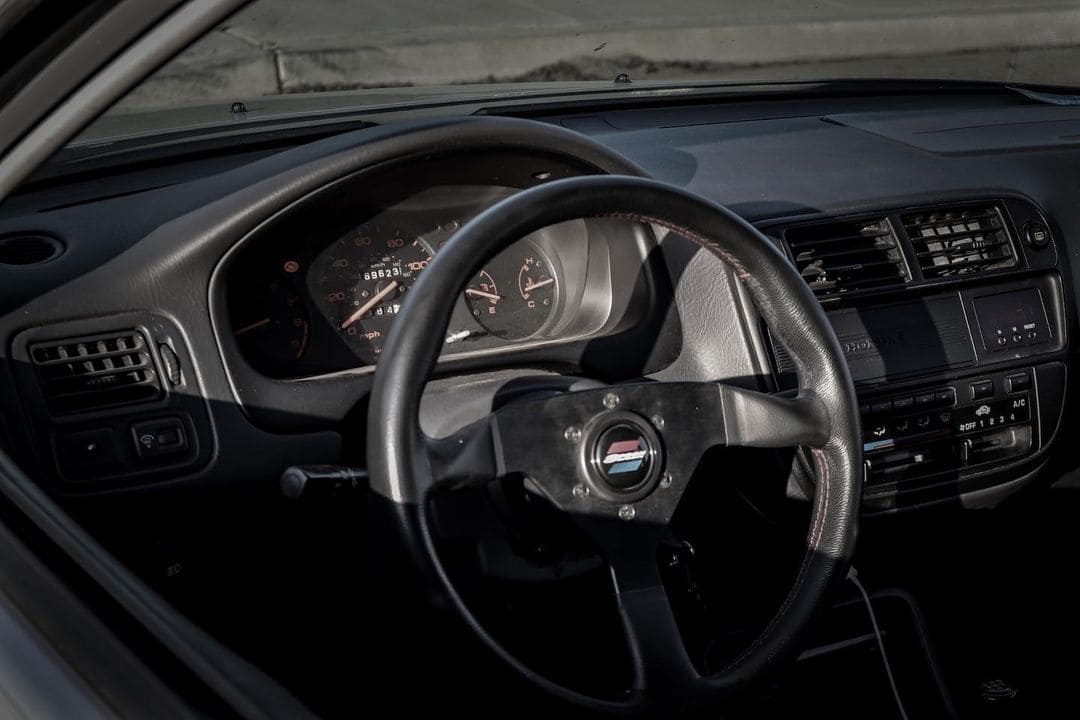 Was there more work on your car than you anticipated? Did you find a bucket of wiring worms, find some secret hidden problems…..
The car was a solid base to start with. It was clean unmolested car.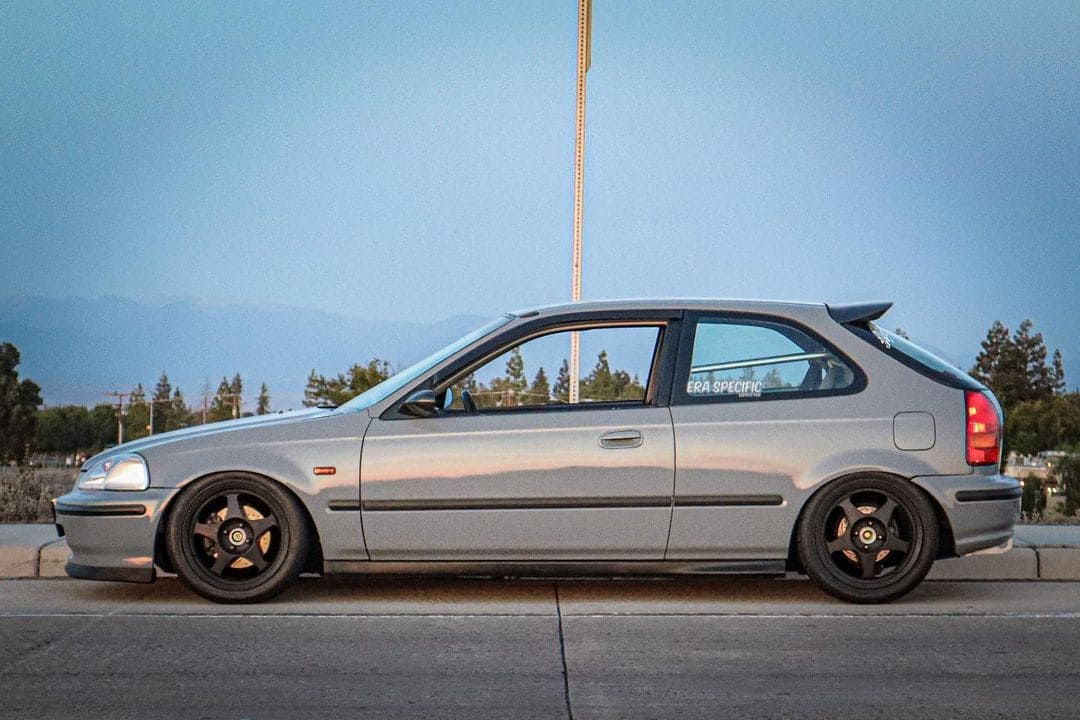 Are there any unique mods on your car? Hyper-rare parts, custom made parts…
I wanted to keep it subtle and clean. I wanted to make everything flow and look like it belonged there. I have many rare jdm trinkets sprinkled throughout the car. Top Fuel B+C pillar bars, Spoon Gen II steering wheel, Suspension Techniques Drop Forks and Pro Arms, OG 4×100 Desmond Regamasters in white and satin black along with Mugen MF8s also in 4×100.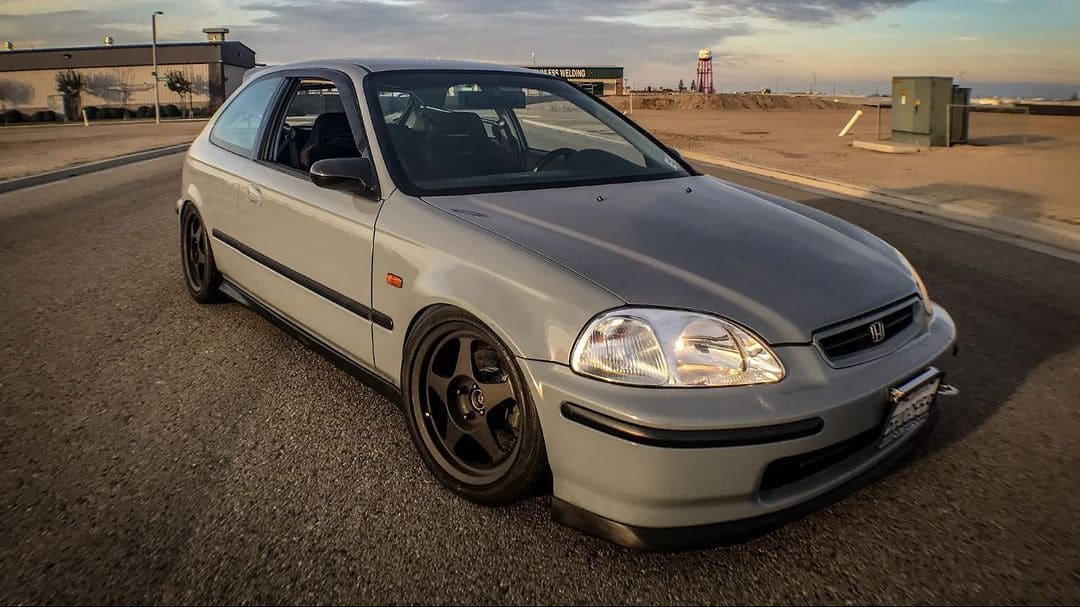 Would you consider your car done in its current form? Or do you have a list of "to dos" still left?
The car has always had a "done" looking state since most of the changes are unnoticeable to the untrained eye. This car has looked the same since 2011.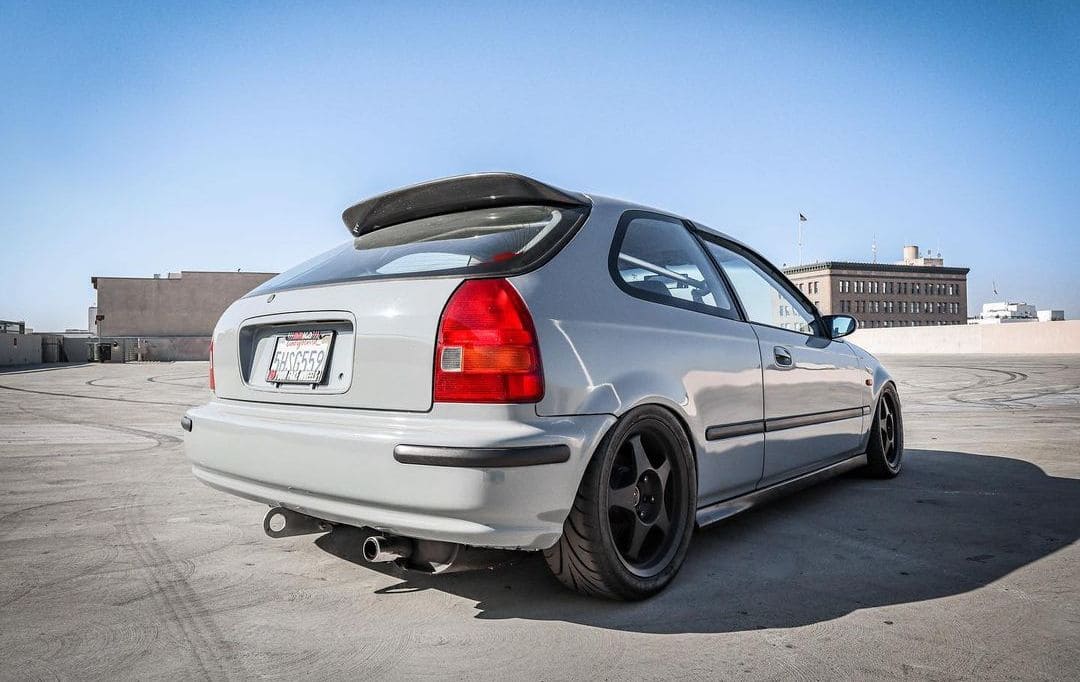 What is the biggest problem you ran into on your build?
Waiting for the missing parts to come along or up for sale to complete the vision I have had in my head since acquiring the car in 2009.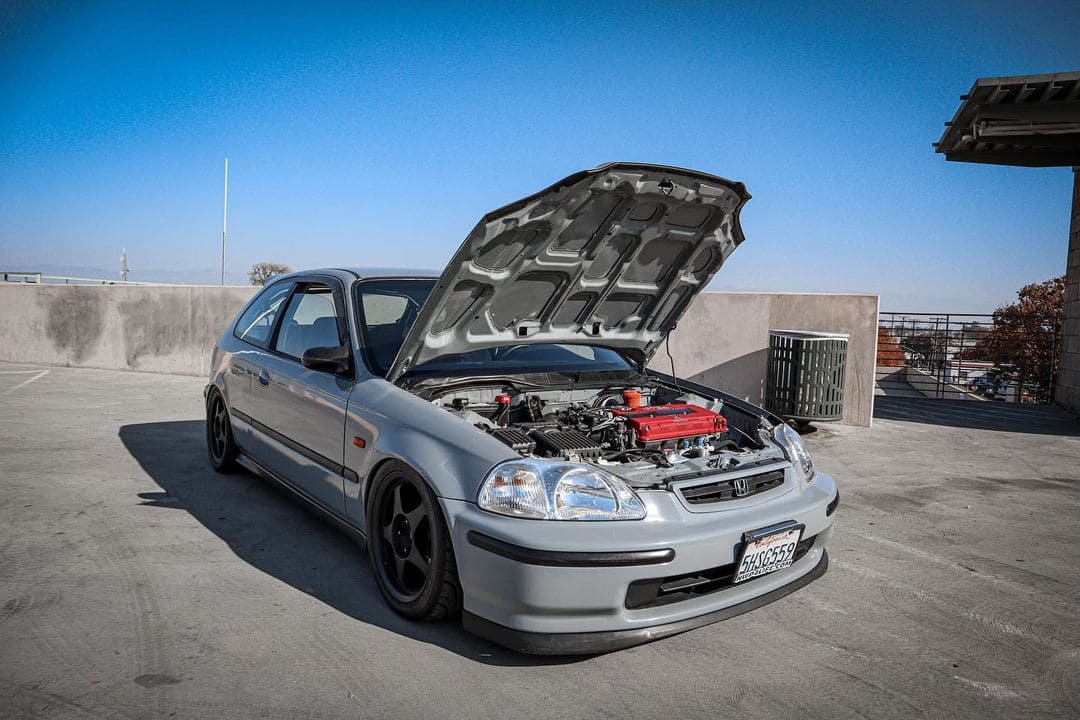 If you had to do it again, would you build the same car?
I was raised around the golden era of Hondas and of course lived on Honda-Tech, JDMcivic, weksos, and NWP4LIFE message board in the early 2000s so I have a set formula in my head of what a build should be… and I've stuck to it. I would do it all the same… but maybe just change around a couple minor details.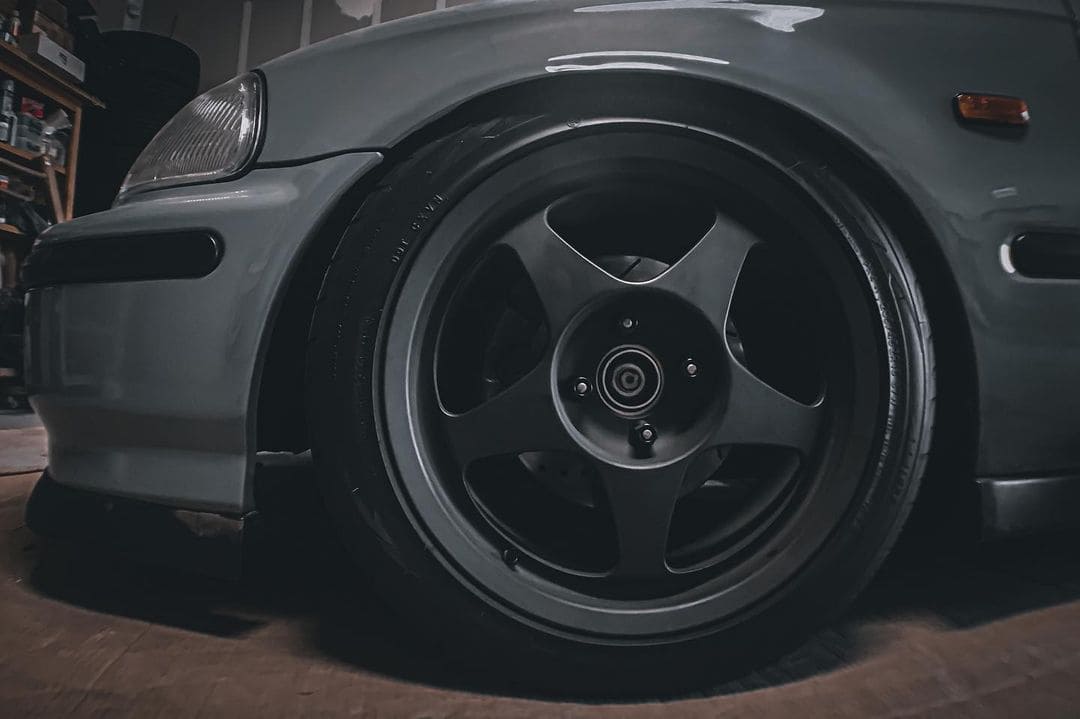 Are you apart of a club or crew with your car?
No car club affiliation.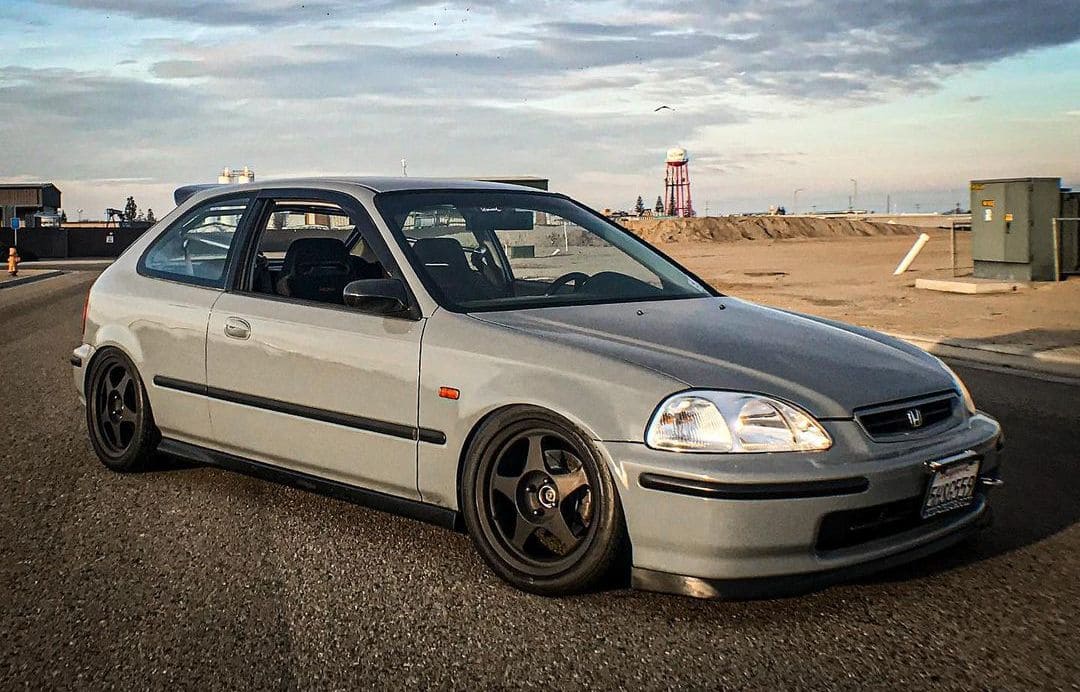 What's the best memory you had in your car?
Road trips up an down California going to meets and events and meeting up with internet friends and developing lifelong friends.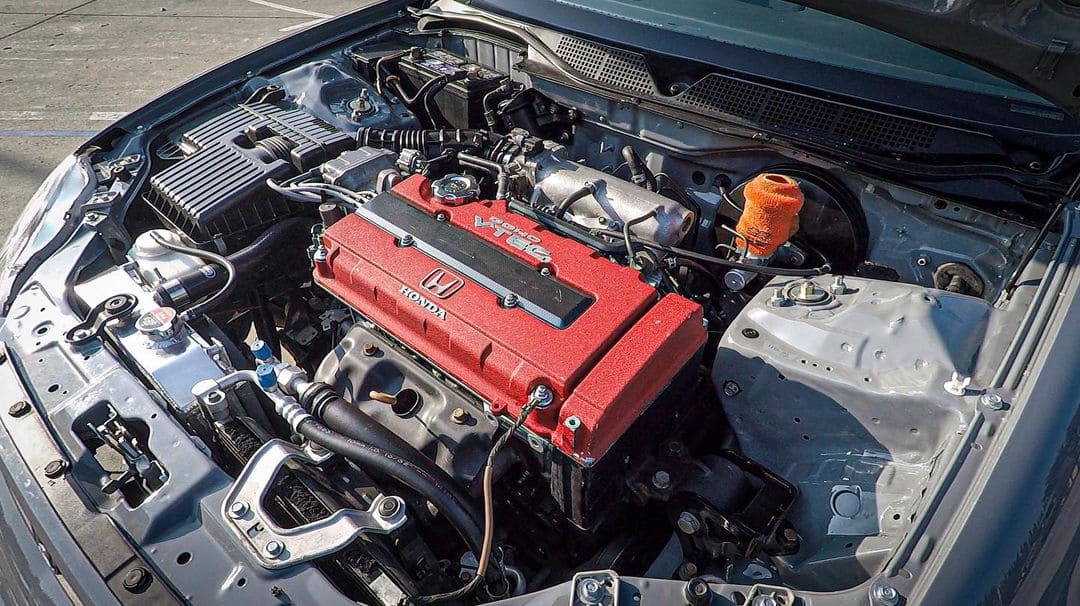 Build Report
1996 Civic Dx
2000 JDM B18CR
OEM EK9 air box
Spoon sports Street Style Exhaust
Spoon Sports Chin Spoiler
Spoon Sports Duckbill Spoiler
Vision Technica Sport Type MC mirrors
Spoon Sports Generation 2 Steering wheel
Top Fuel B+C pillar Bars
DC2 Recaro SRD Black with Red Stitch
DC5 Black Alcantara Rear Seats
UKDM VTI Gauge Cluster in MPH
Spoon Sports Duracon Knob
EK4 OEM floor mats
OEM EK4 SiR front and rear bumpers
OEM EK4 SiR headlights with citylights
Circuit Hero Front and Rear Tow Hook Set
TEIN Flex Coilovers
Suspension Techniques Drop Forks
Pro Arm Drop Rear LCAs
4×100 16×7 +35 Desmond Regamaster Evo Wheels
Bridgestone Potenza RE-71R