Owner: Jonny Couture – Instagram: and link here: @nvus.sexy.rexy
1991 Honda CRX – Location: Youngtown, Arizona, USA
Was there any unusual circumstances around how you acquired your car?
I've owned many different chassis of honda and Crx have been my favorite one thus far!
Was there more work on your car than you anticipated? Did you find a bucket of wiring worms, find some secret hidden problems…..
Not really. Got it bone stock over 10 years ago. With on 60k original miles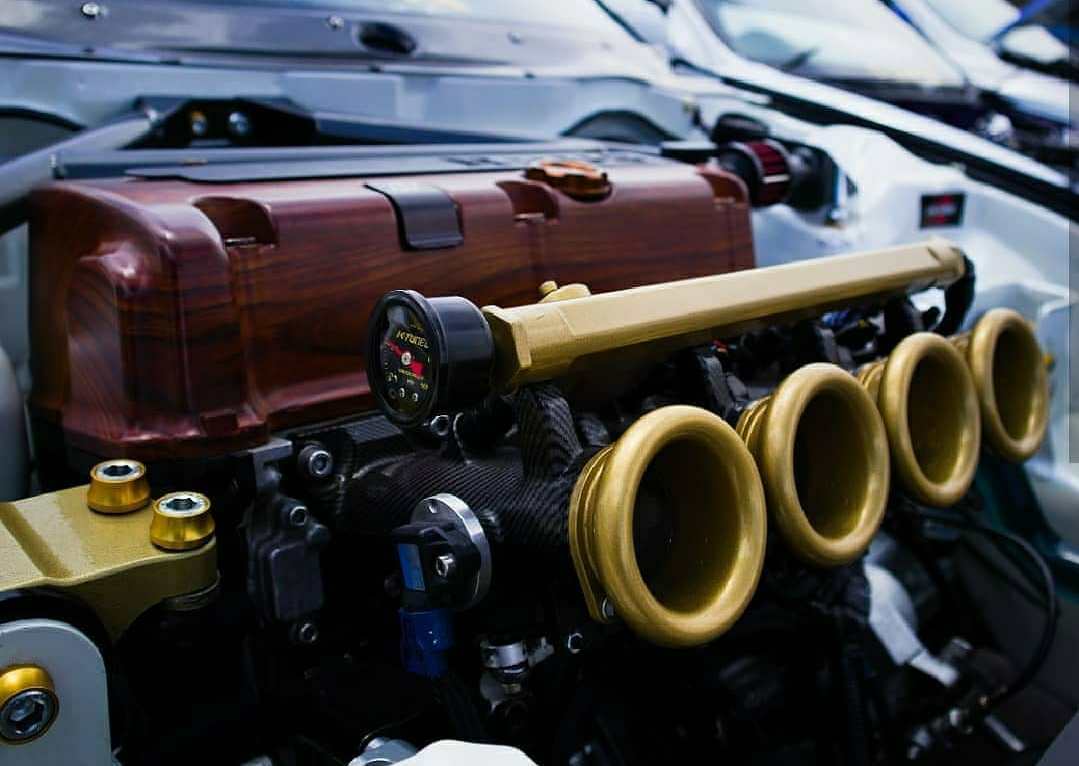 Are there any unique mods on your car? Hyper-rare parts, custom made parts…
Oh absolutely my entire car is basically custom. Lol

Would you consider your car done in its current form? Or do you have a list of "to dos" still left?
There's always ideas running through my mind. So its endless for me.
What is the biggest problem you ran into on your build?
Finding people to make or bring my ideas to life.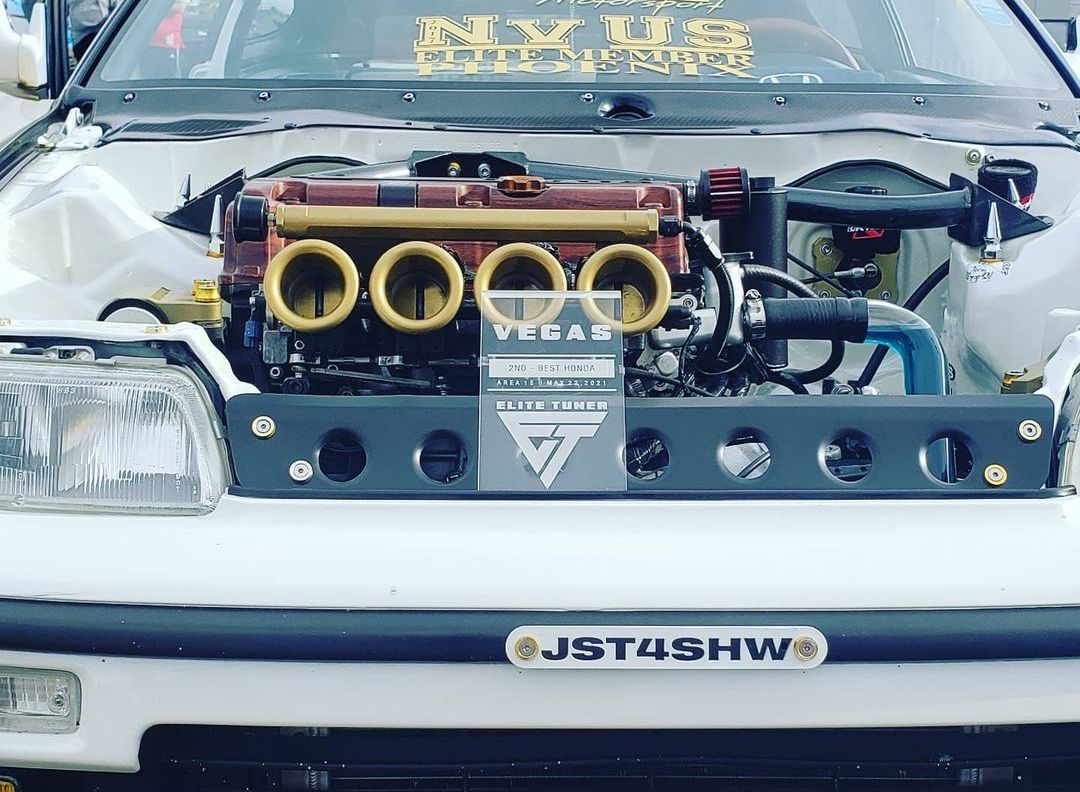 If you had to do it again, would you build the same car?
Eh not sure maybe.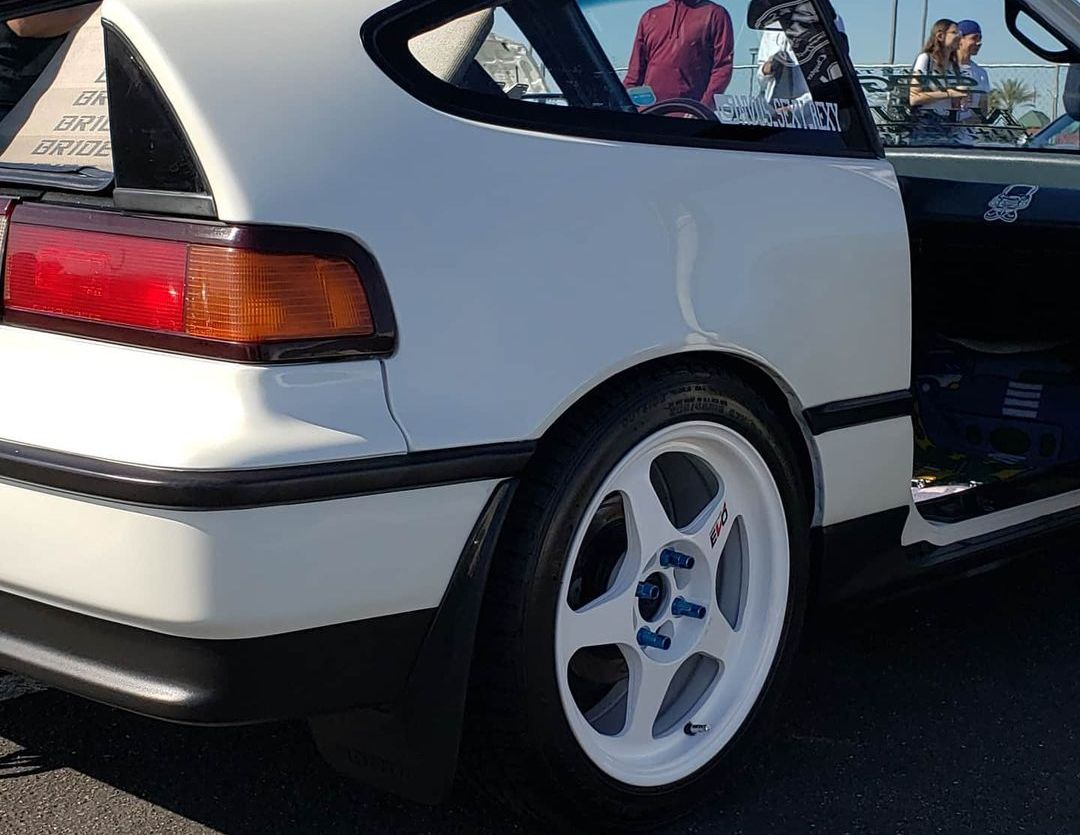 Are you apart of a club or crew with your car?
Yes Team NVuS. My build was very similar from when I joined the team. Made a few small adjustments but not much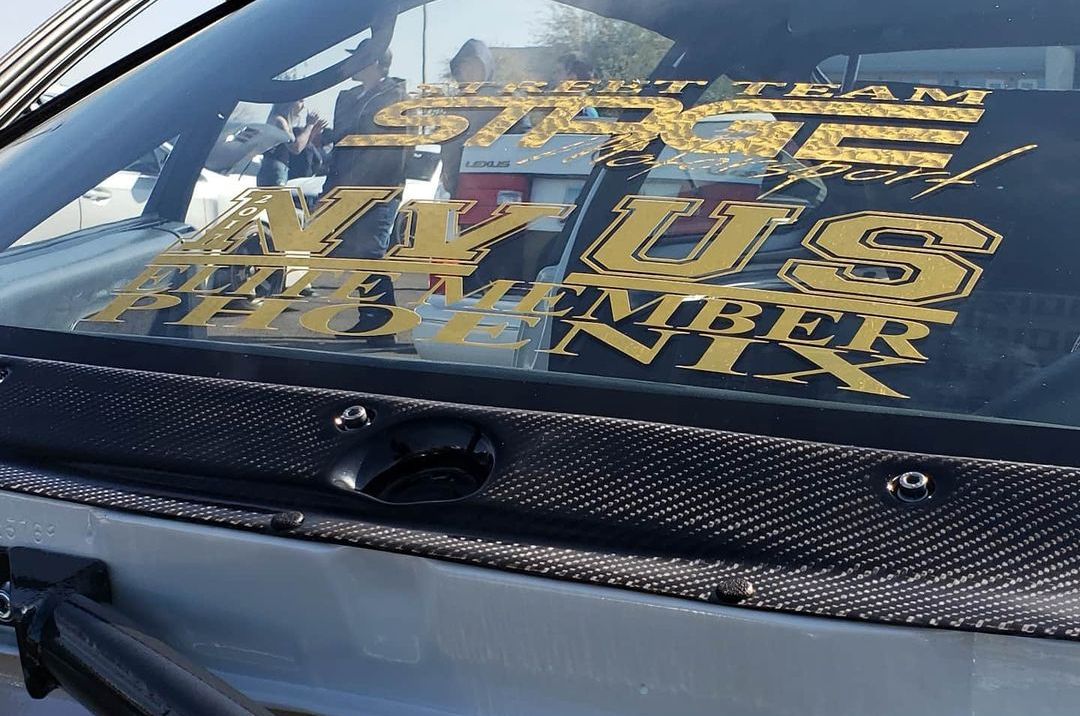 Is there any part/mod on your car you had to do a few times, or installed and then removed?
My Custom carpet!! It took me over a week to fabricate and mold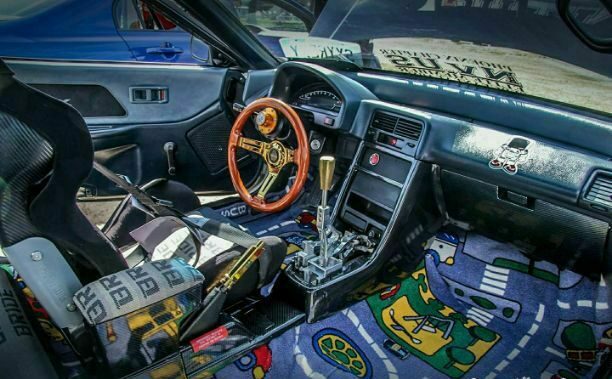 What is your favorite part on your car?
Either carpet or valve cover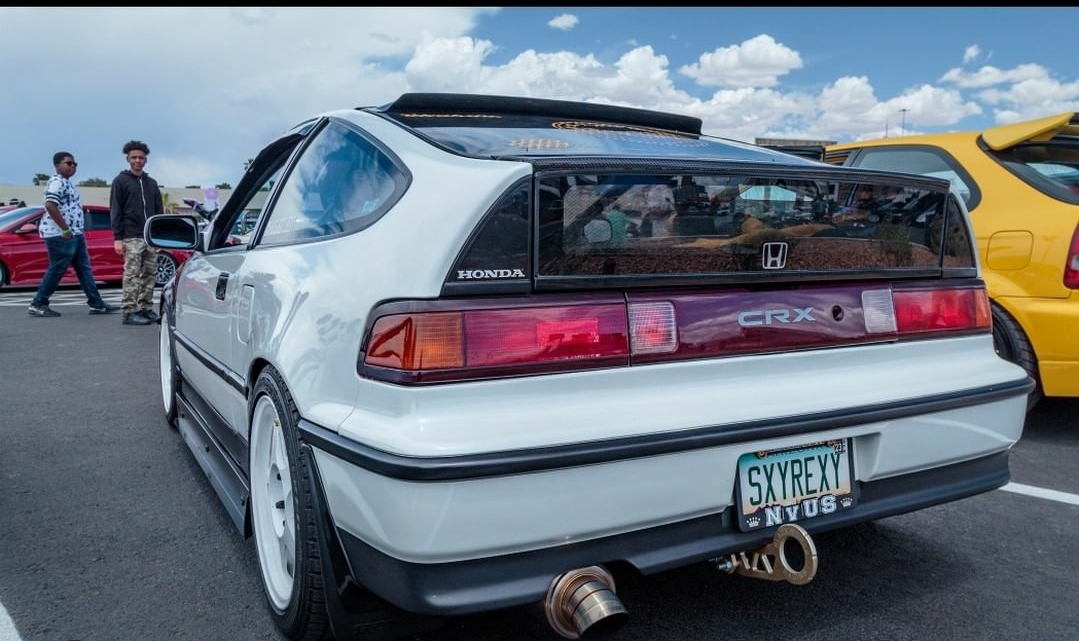 What's the best memory you had in your car?
Just and photo shoots and talking to anyone and everyone about my build
Build Report
ENGINE & PERFORMANCE
K20 block board out to K24
Darton sleeves
Wiesco pistons
Manley rods
Forged Eagle crankshaft
Spoon girdle
K20A head
Fererra valve train
Stage 3 cams
58mm TWM individual throttle bodies, custom shaved and 3 stage pearl paint
Complete Downstar hardware bolt kit
Rewire custom harness
Skunk2 timing cover
Woodgrain hydro-dipped valve cover
Killer Glass custom upper and lower hoses
Ktuned Pro shifter and shift cables
Ktuned swivel billet thermostat housing
Ktuned hoses
EXHAUST
Skunk2 cat-back exhaust
K-Tuned downface muffler
PERFORMANCE ELECTRONICS
Hondata Kroll v4 with bluetooth capabilities
KPRO v4
Custom iPad center console with active live data kpro
Custom digital clock
DRIVETRAIN
K24 6-speed lsd transmission
K-Tuned Pro shifter
K-Tuned Pro shift cables
Hasport stage 3 axles
WHEELS & TIRES
Regamaster Evo wheels
Faken tires
BRAKES
Wilwood big brake kit (f)
Wilwood master cylinder
Hush Performance booster delete
Rear disc conversion with R1 Concepts pads, rotors
CHASSIS & SUSPENSION
KSport coilovers
Custom made 3-peice strut bar
Skunk2 upper control arms
Skunk2 camber kit (r)
Skunk2 Phi Fifty bar
Skunk2 lower control arms (r)
Downstar suspension bolt kit
Spherical trailing arm bushing
EXTERIOR
Seibon carbon fiber fenders
Seibon rear trunk hatch
Custom made carbon fiber rear hatch visor and door visors
Custom made carbon windshield coil with wiper delete
Carbon roof
Custom cream/white paint with blue pearl
PCI side skirts
LIGHTING
Aux beam LED headlights
JDM OEM Stanley fog lights
EDM rear taillights with fog light
JDM Honda Access Parking Pole
INTERIOR
Custom carpet (1 of a kind)
Bride interior – JDM rear seat conversion wrapped in Bride gradation, headliner wrapped Bride
Custom digital clock
Honda S2000 push start
Honda S2000 cluster swap
Carbon fiber center console
Mugen pedal kit
Custom 1 of a kind door panels
Carbon fiber glove box
Carbon rear speaker covers
JDM carbon fiber armest wrapped in Bride gradation
Royal steering wheel
NRG quick release and lock
NRG e-brake handle
Bride shift knob
SPONSORS
Stage Motorsports
Status Racing
Klutch Wheels
Top Ups
Downstar Bolts
VooDoo Detailing
Devsport
M&H tires