Owner: Jose Diaz – Instagram: @Datgreen_EK4
1996 Honda Civic Hatchback – Location: Southern California, USA
Your car is your story. Don't let someone else write the book. -Moog MCM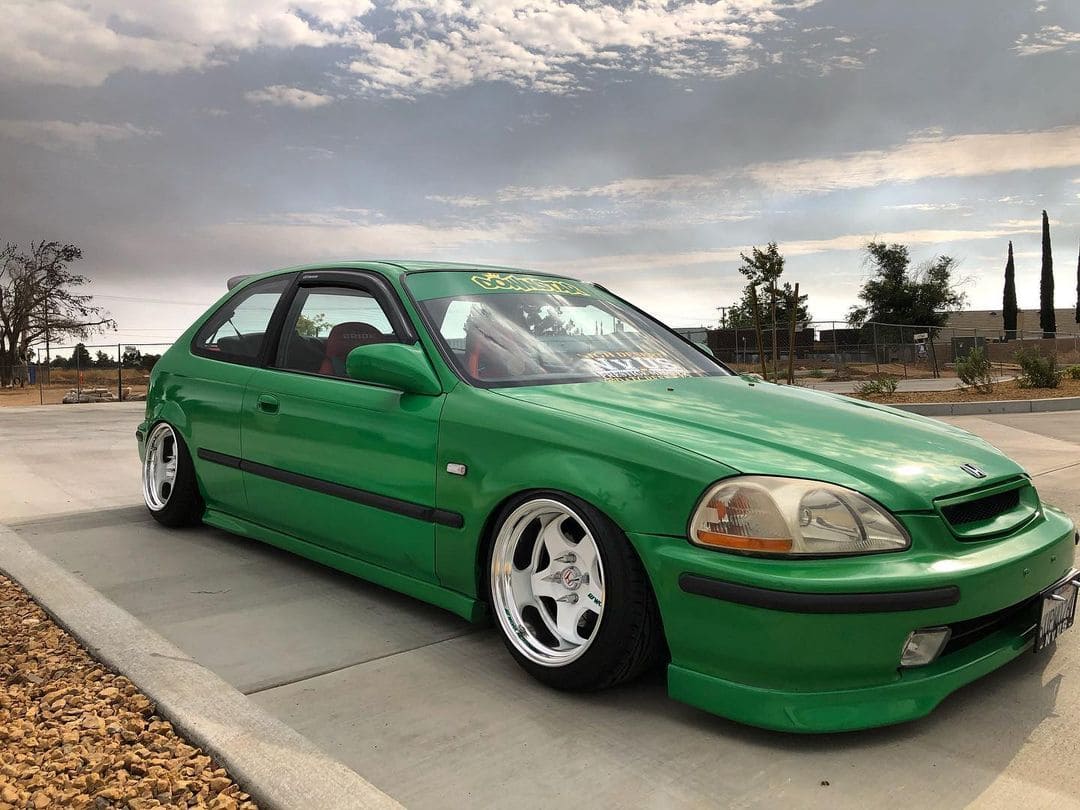 Was there any unusual circumstances around how you acquired your car?
The biggest one would have to be the look it had when I first purchased it. Looked like it was straight out of the original fast and the furious movie, or any midnight club and need for speed games from the early 2000's. I'm talking Bright Color paintjob, Big Aero fiberglass bumpers and skirts, projector beam lights, euro tailights, 17" wheels.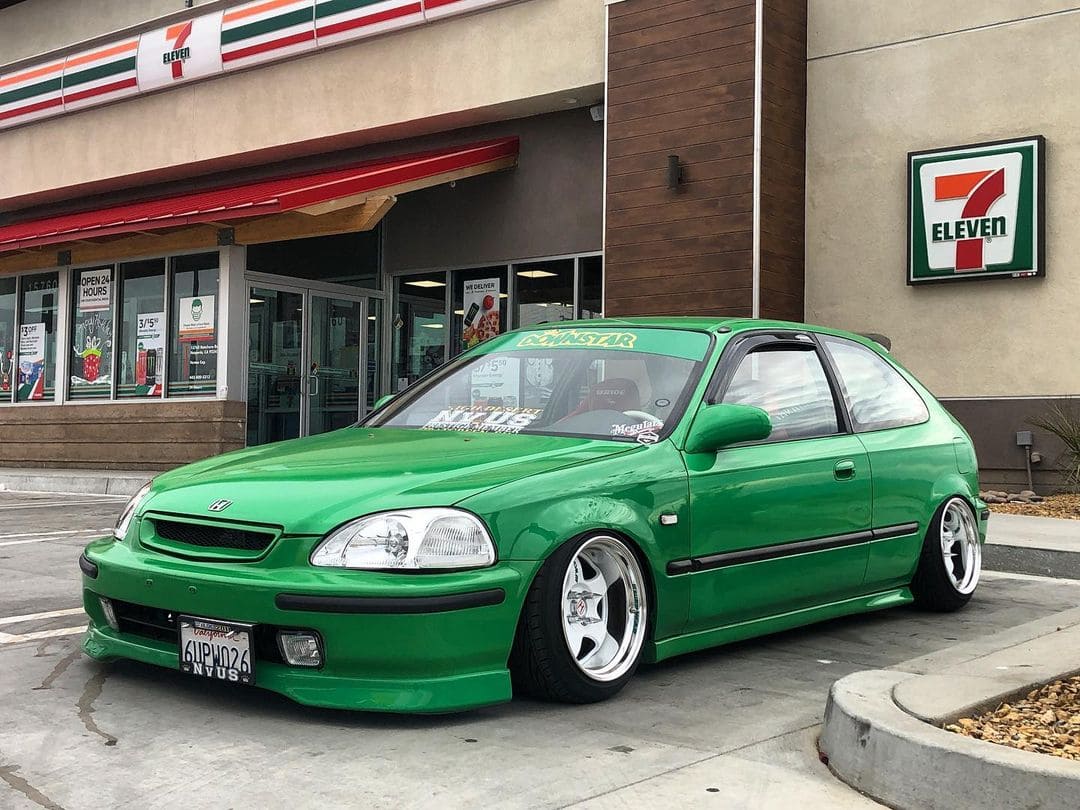 Was there more work on your car than you anticipated? Did you find a bucket of wiring worms, find some secret hidden problems…..
The only thing that required finishing was the remaining small sensors when the previous owner did the engine swap.

Are there any unique mods on your car? Hyper-rare parts, custom made parts…
My unique mod I've done yet, would have to be the G1 Honda insight digital cluster. Unlike the S2000 cluster conversion, plug and play harnesses.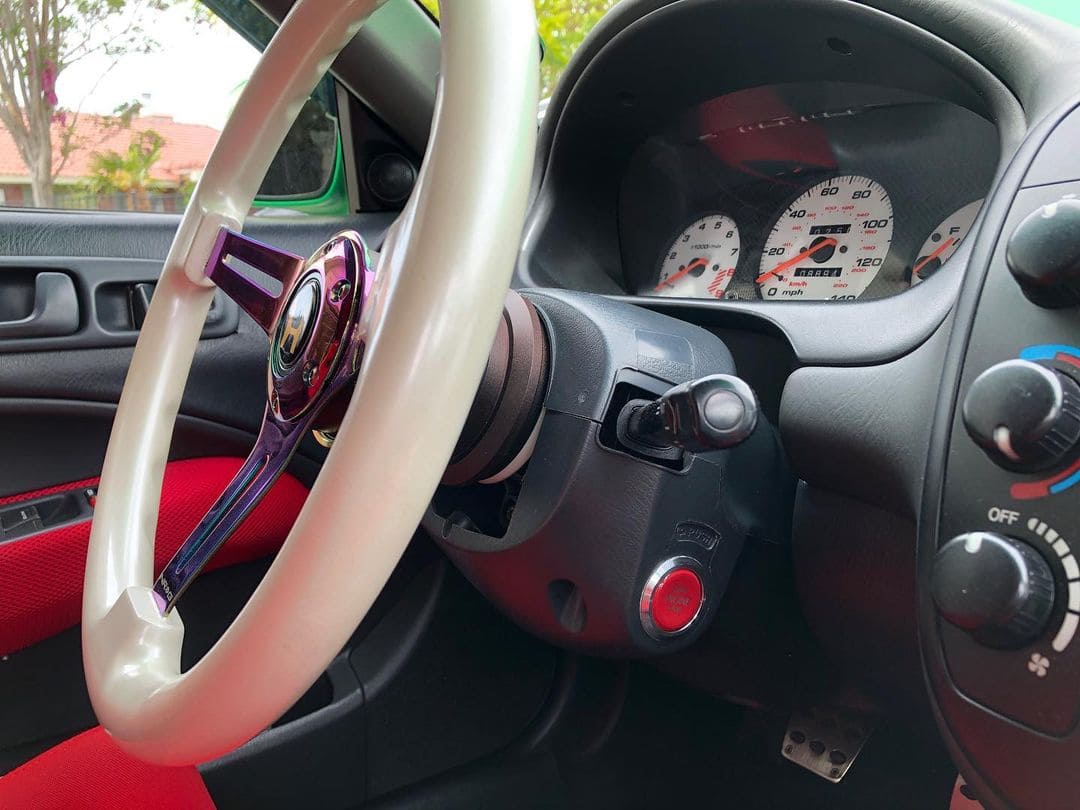 Would you consider your car done in its current form? Or do you have a list of "to dos" still left?
For the most part the car is about finished. the only few things I'd change up would be a engine bay color refresh and redo, redo air suspension setup with custom hard lines and different air management with phone app capability.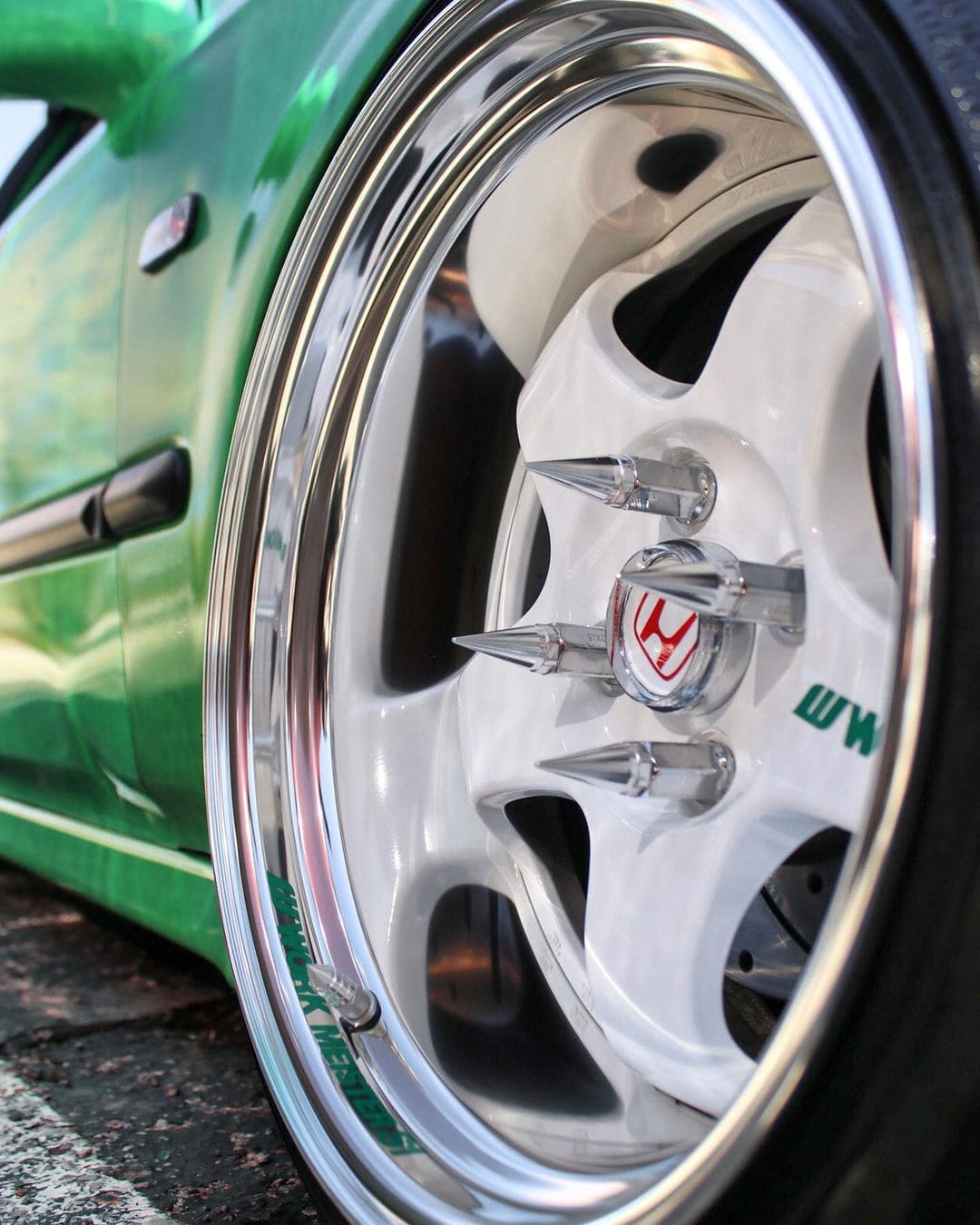 What is the biggest problem you ran into on your build?
The only problem I've ever had, was getting the car to be "emissions compliant" with the engine swap. And the part I was looking for a good while was a factory B16A3 ECU from.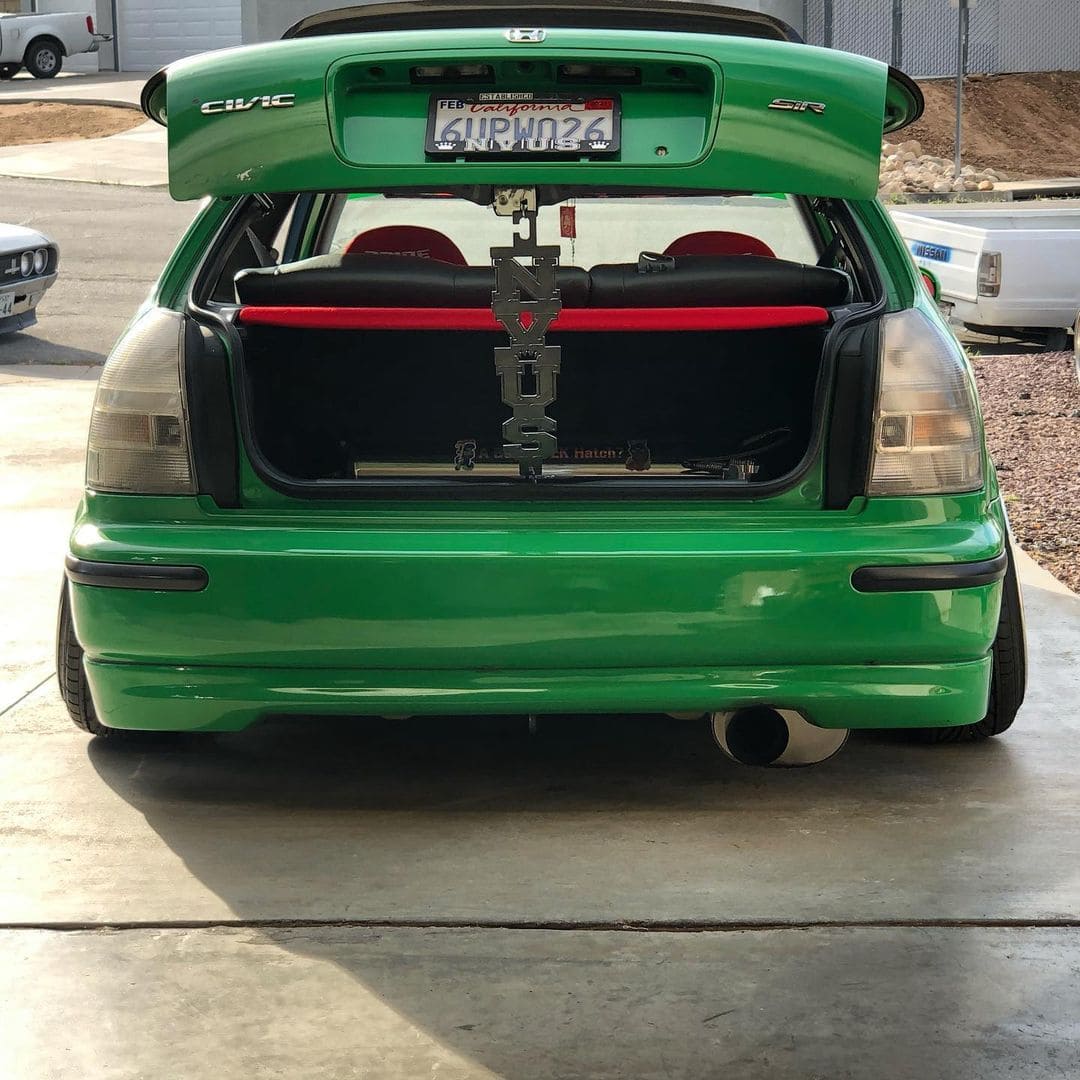 If you had to do it again, would you build the same car?
I would build a similar chassis, but use that one as a weekend track car.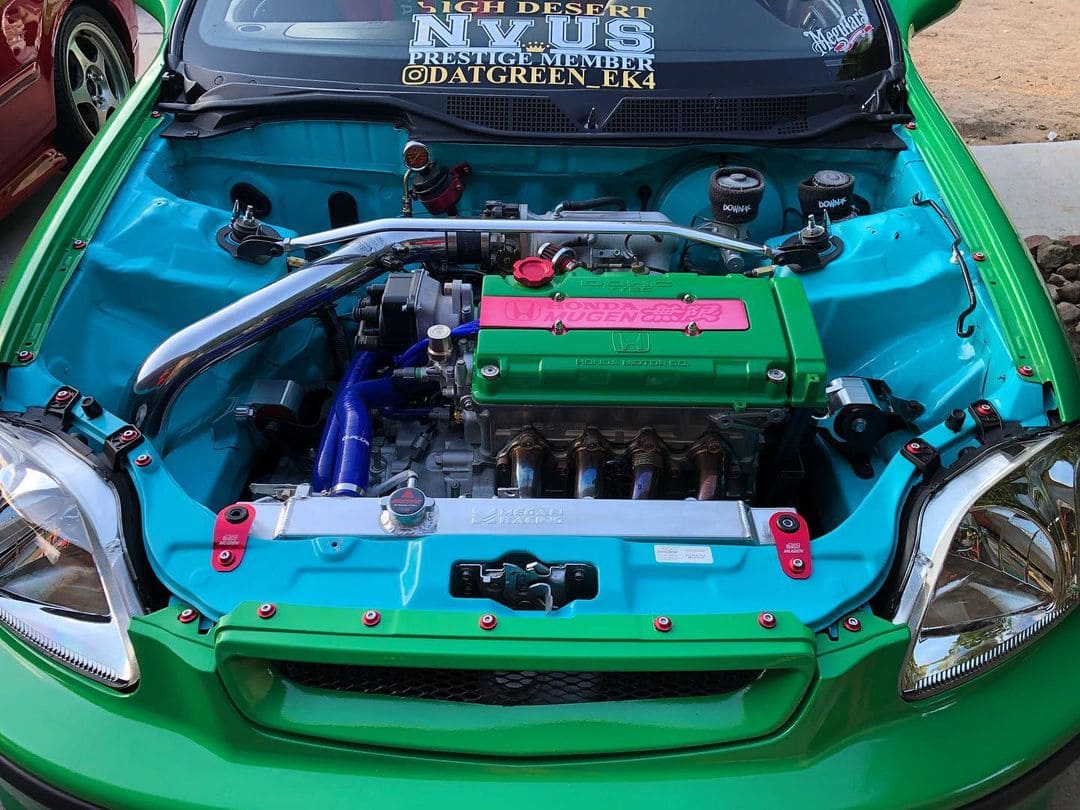 Are you apart of a club or crew with your car?
I'm Currently in Team NvUS car club, and vie been part of their club since 2016. But before I joined I've always had my eye on their members car builds, the quality and very beautiful builds that made me pursue more into making the vision I had planned into reality, I was honored that I was welcomed into their club.
Over the years being with them I've slowly progressed more into doing different things to the car, as well as getting to know more and more members throughout the years. Team NvUS isn't seen as another car club, but as a community of people who will help each other out in a positive manner. That's what helped with being a good person, and a car enthusiast. To not be around the negative, but the positive.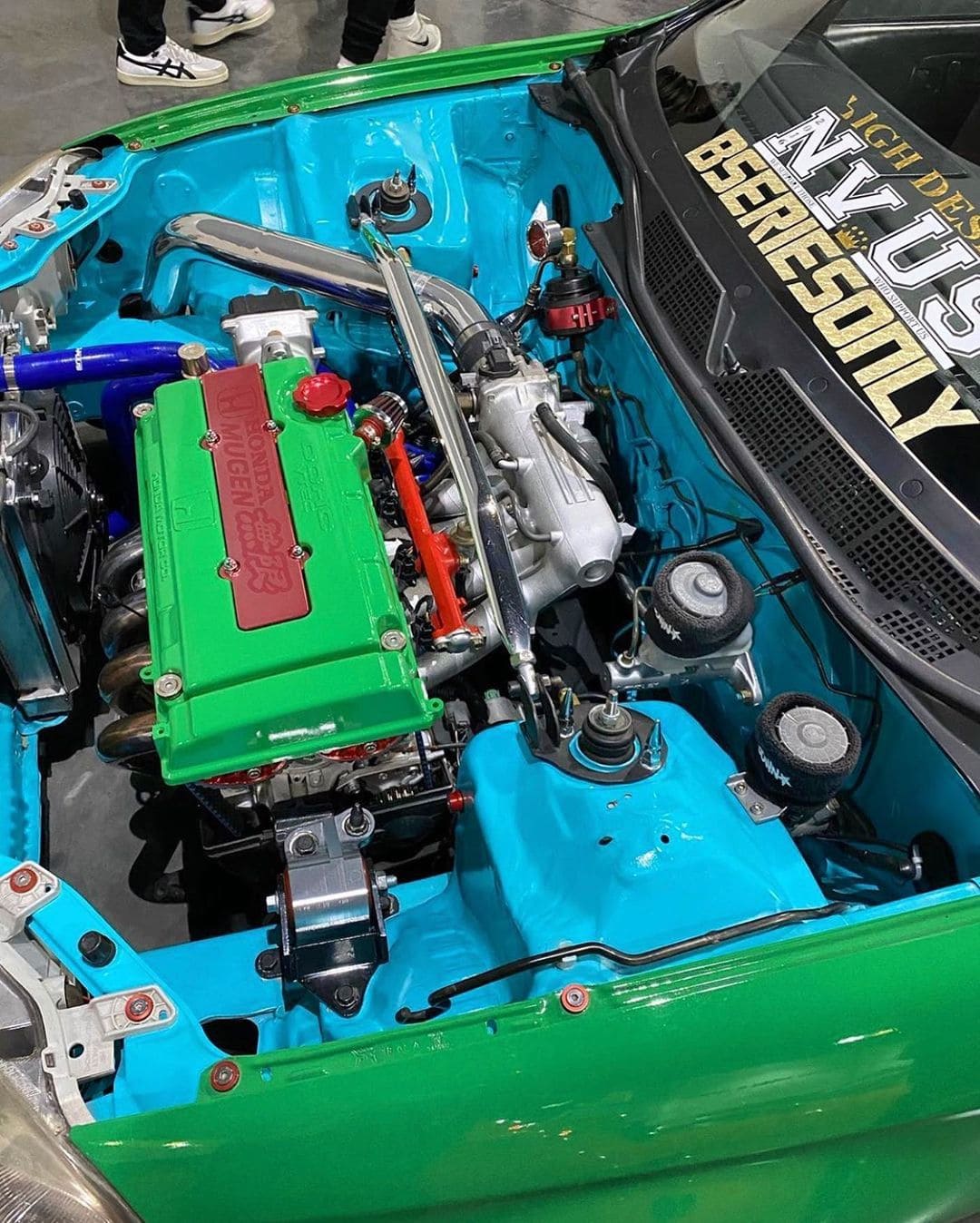 Is there any part/mod on your car you had to do a few times, or installed and then removed?
The only one I've had to do quite a few times before, that actually became a habit. Was the exhaust system, and it was due to receiving numerous warnings and citations for having the "loud exhaust".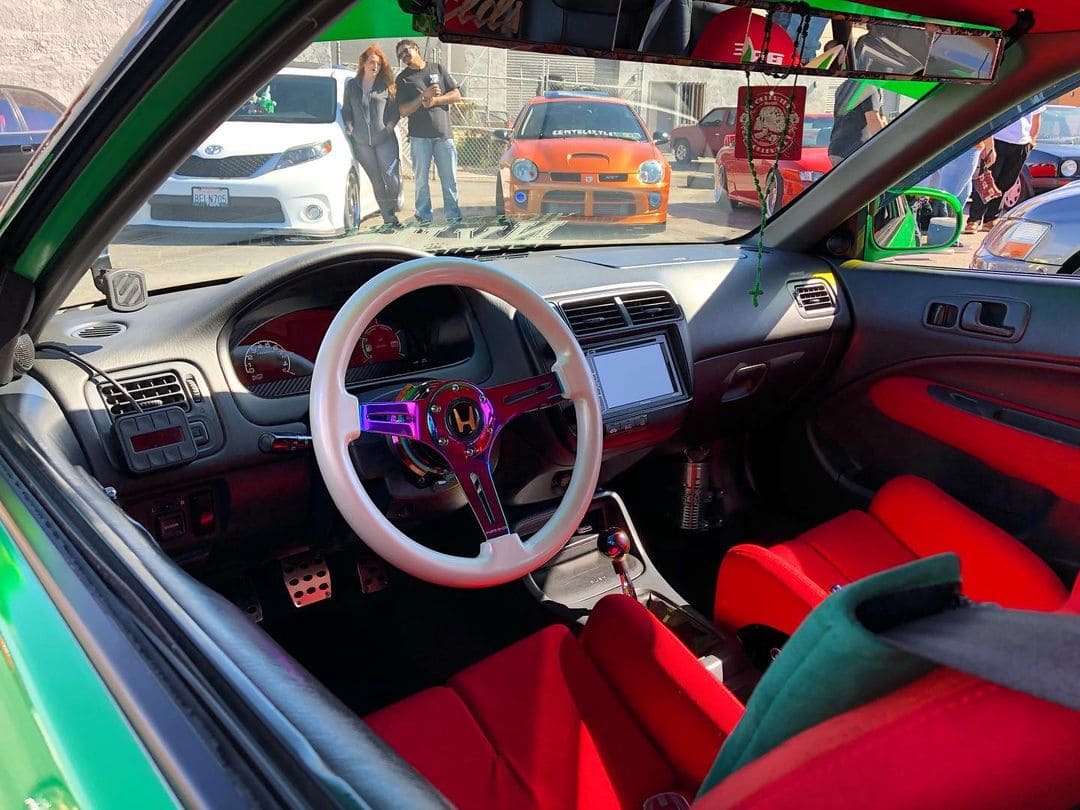 What is your favorite part on your car?
The air suspension system. I love the feeling of controlling the ride height and not worry about damaging anything underneath or damaging the front bumper.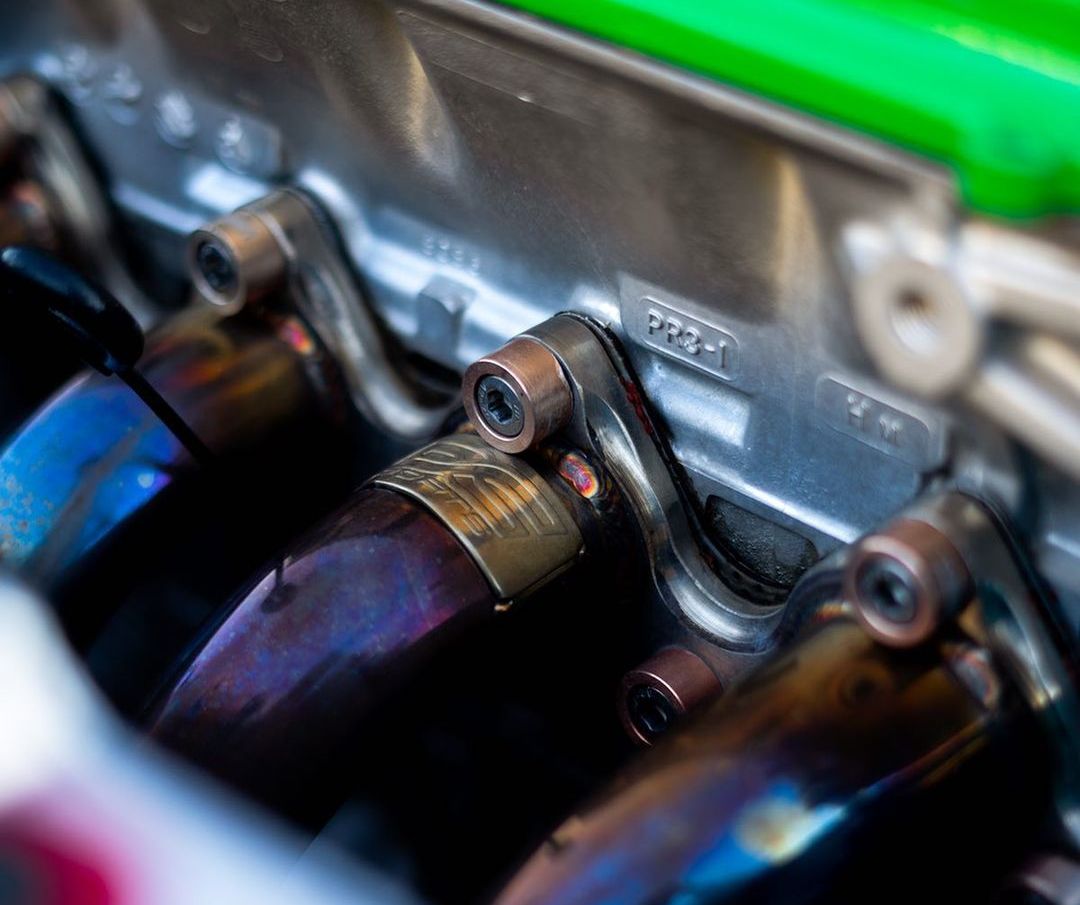 What's the best memory you had in your car?
Having driven the car for a 3 hour trip, was definitely a enjoyable cruise there and back home.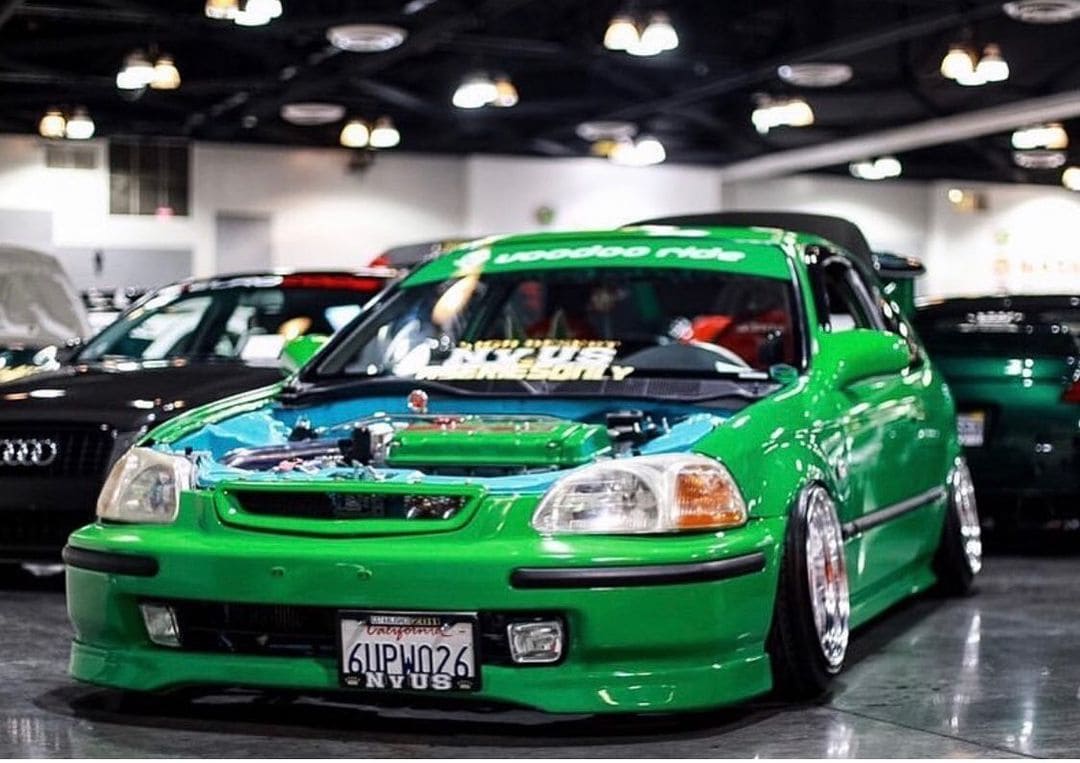 Build Report
Custom Candy green paint, airlift performance V2 air suspension, shaved and wired tucked engine bay, Bride low max Gias 1 red reclinable seats, with Takata 4 point belt harnesses, retrofitted Honda Accord leather rear seats,G1 Honda Insight Cluster Swap,reupholstered Red Headliner/ cargo cover,Downstar inc, fender/grille dress up kit with v3 red anodized washers, upper control arm bolts with v3 red anodized washers, spike strut mounting bolts, spike windshield wiper delete bolts,Nrg innovations Neochrome 3spoke wood steering wheel, Nrg neochrome version 2.5 quick release, Nrg short steering hub, Nrg neochrome handbrake lever,Pioneer AVH-120BT, Front 6 1/2 rockford fosgate speakers, Rear 6×9 Rockford fosgate speaker's, Alpine 4 channel amplifier, JBL audio 12" subwoofer in sealed box,Vms racing Neochrome short shifter,work meister s1 2p 15×9 wheels.
toyo proxes t1r tires,EK4 civic SiR front and rear bumber conversion,JDM all clear tailights,Full B16a2 swap with chipped p28 ECU,AEM CAI,DC Sports 4-1 headers,yonaka motorsports cat back exhaust,K Tuned hood quick release hinges,Spoon Sports Duckbill Wing,GodSpeed 75A CNC motor mounts,VMS Racing adjustable cam gears,Megan Racing Full size Aluminum polished dual core radiator with slim fan and aluminum polished fan shroud,G-plus Blue silicone radiator/heater Hoses.