Owner: Kyle Hemingway – Instagram: @night_runner_crx
1990 Honda CRX SI- Location: Rocky mountains of Colorado Springs, USA
I never dreamed of success, I worked for it. Hard word + dedication = success.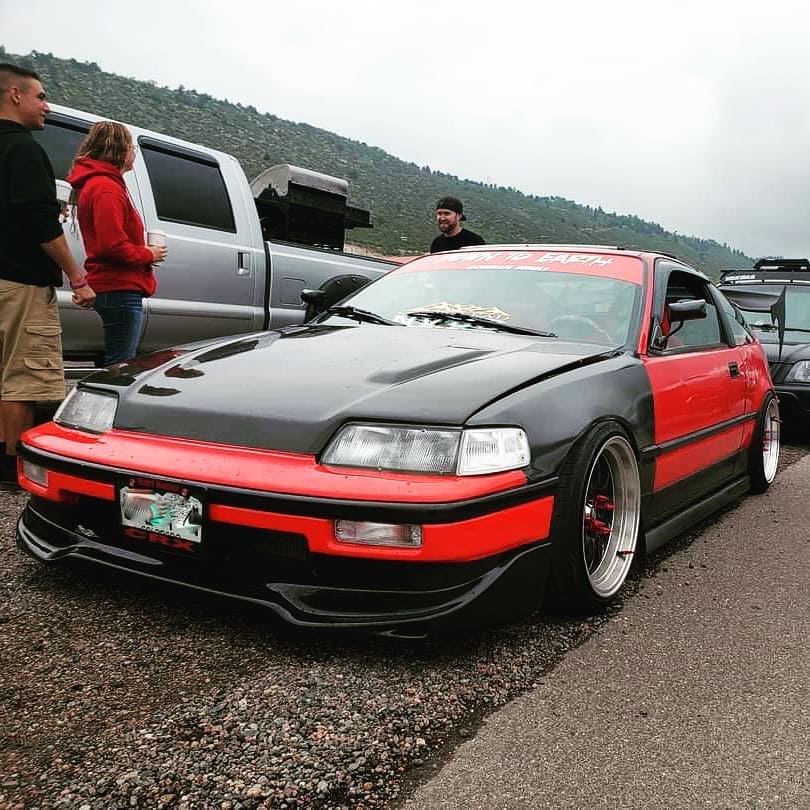 Was there any unusual circumstances around how you acquired your car?
I always wanted a CRX so when I found this one I new I had to have it! When I got it, it was pretty much a gutted shell with a b18 swap haha. It didn't even have the front bumper or fenders. I ended up trading a 4 door EK civic and I tossed in a fully built gsr motor (I had no idea what I was doing back then).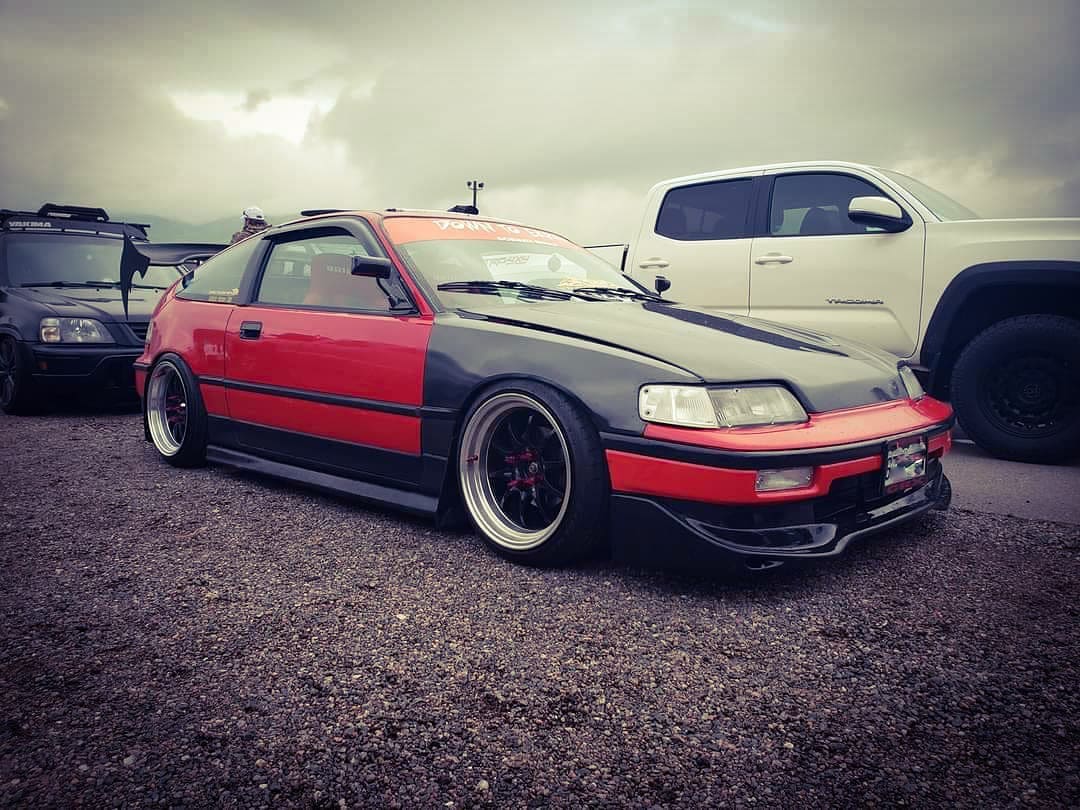 Was there more work on your car than you anticipated? Did you find a bucket of wiring worms, find some secret hidden problems…..
The car needed TONS of work, but I new this from the beginning. She called me so I answered haha.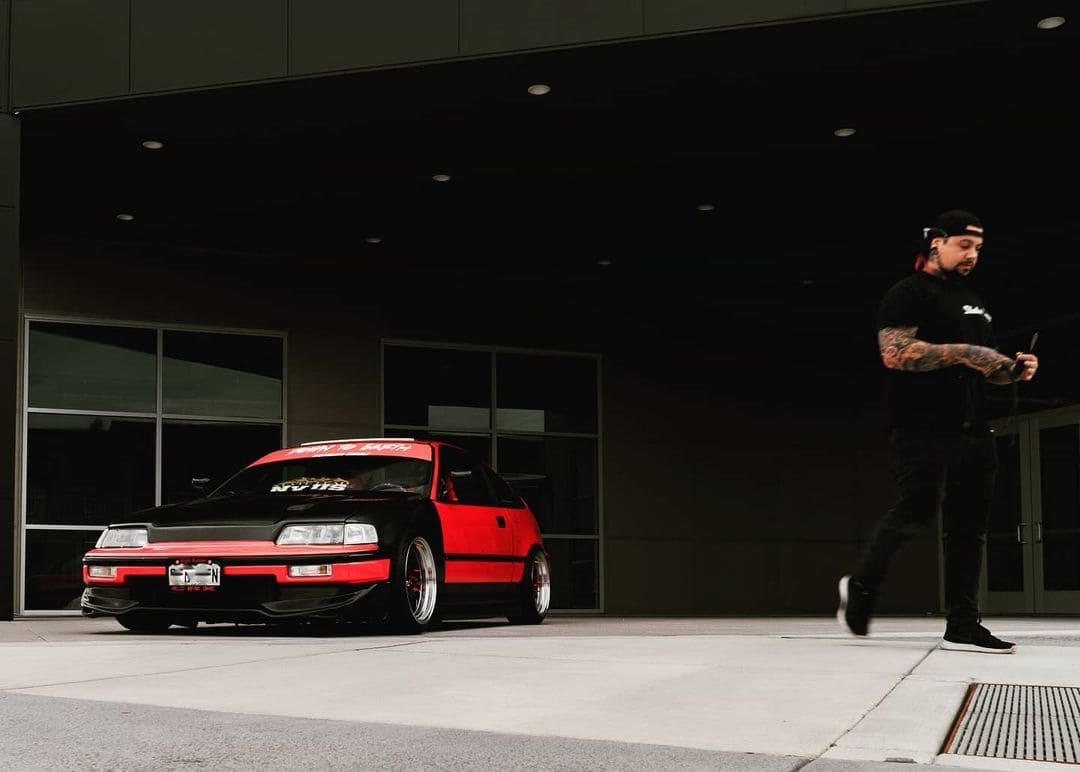 Are there any unique mods on your car? Hyper-rare parts, custom made parts…
I have a bunch of parts that I consider rare and custom made. To start, I have a super custom glitter dash that I had made (my wife's idea), I have a hand made/ one of a kind chassis wing, OEM style clear tail lights (took me 2 years to find a clean set), and my most recent pick up is a fully carbon fiber rear cargo cover. Oh, I also fabricated my own rear dividers out of hard wood. I'm in the process of doing an S2000 cluster swap as well.
Would you consider your car done in its current form? Or do you have a list of "to dos" still left?
The car in my opinion is very close to done. All I want to get done for it to be considered finished for me is paint, turbo/ motor build and possibly put it on bags.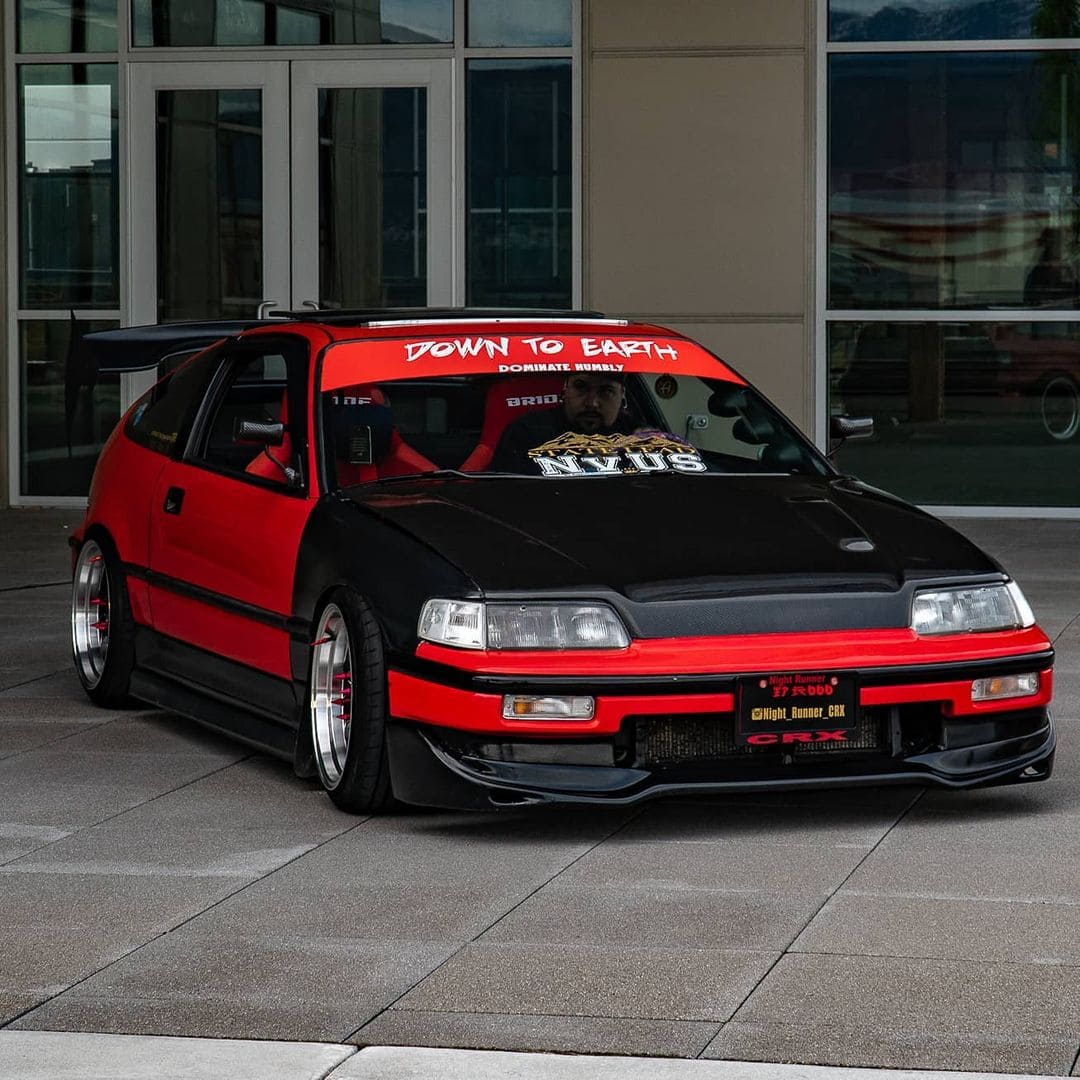 What is the biggest problem you ran into on your build?
This build has actually been very smooth so far!
If you had to do it again, would you build the same car?
Absolutely!! I love the way the car is built and it's extremely unique. I wouldn't have it any other way!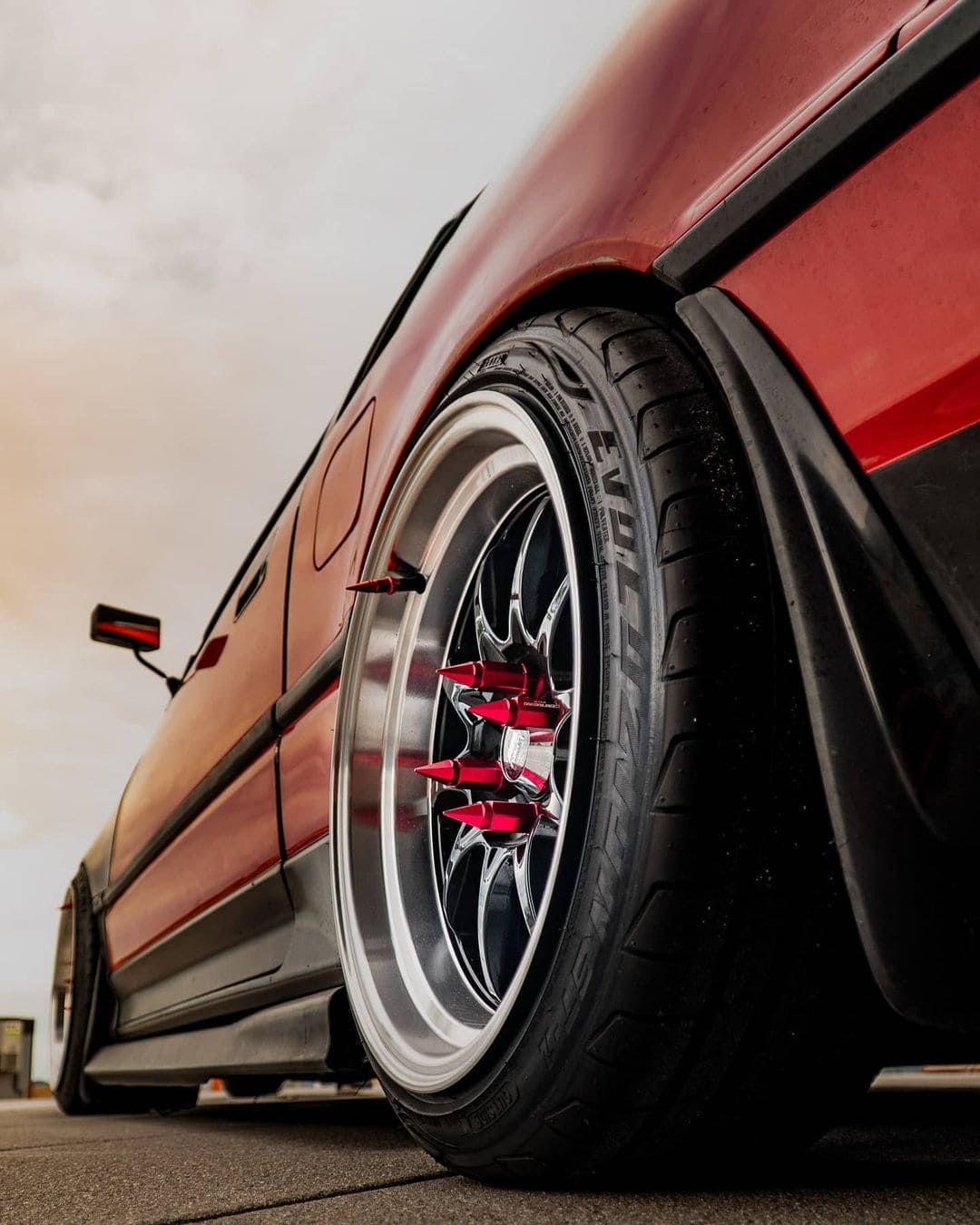 Are you apart of a club or crew with your car?
Actually yes! I just left NvUS Colorado and started my own team called Empire Alliance!! The guys in Empire have always had my back and we are definitely family. If it wasn't for them and my wife, I don't think I would've ever gotten as far as I have. They are definitely my inspiration and I'm excited to see where Empire Alliance takes us!!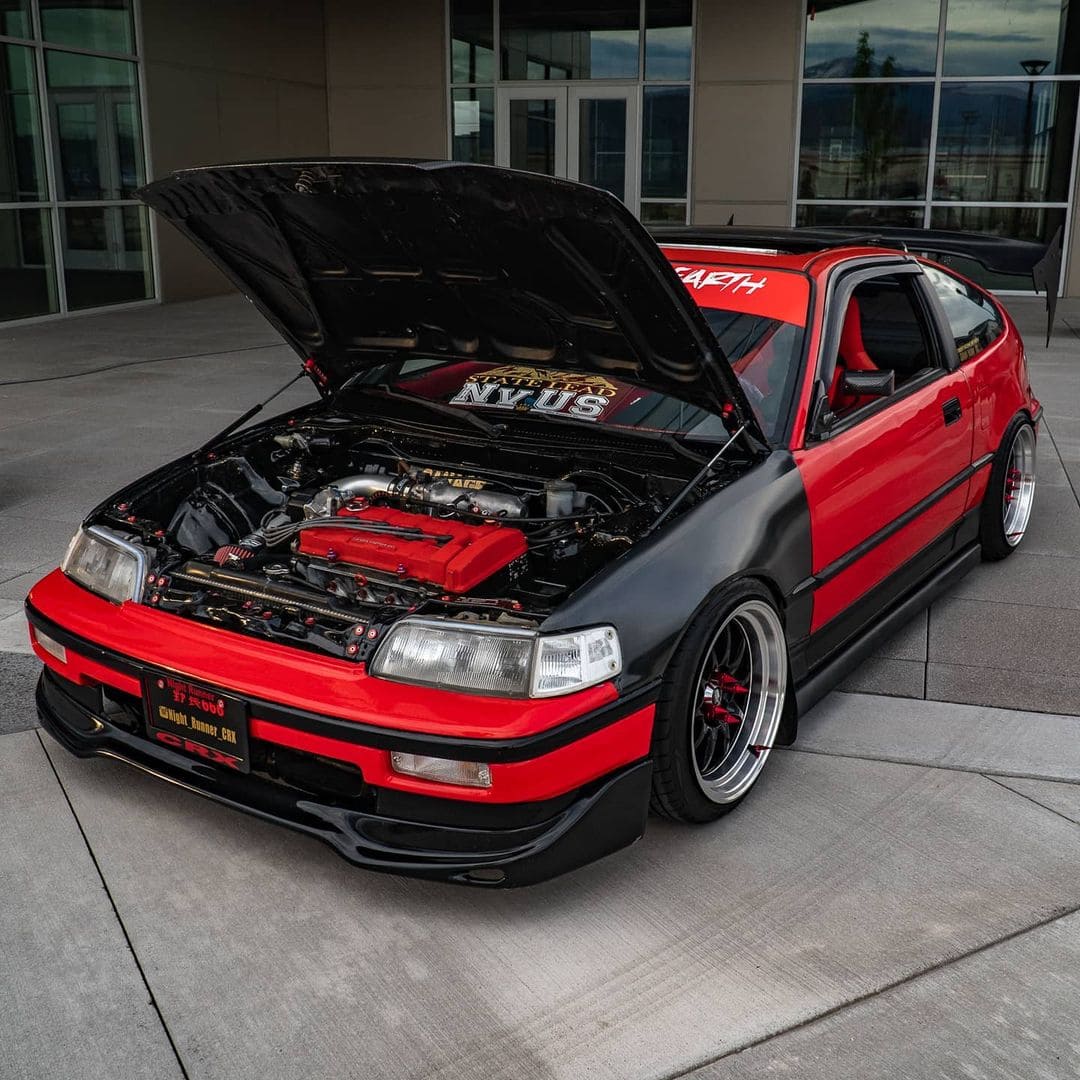 Is there any part/mod on your car you had to do a few times, or installed and then removed?
My dash actually. I originally tried my hand at Flocking and it didn't turn out too hot so I had to remove all the flock and then in turn went with the glitter idea haha.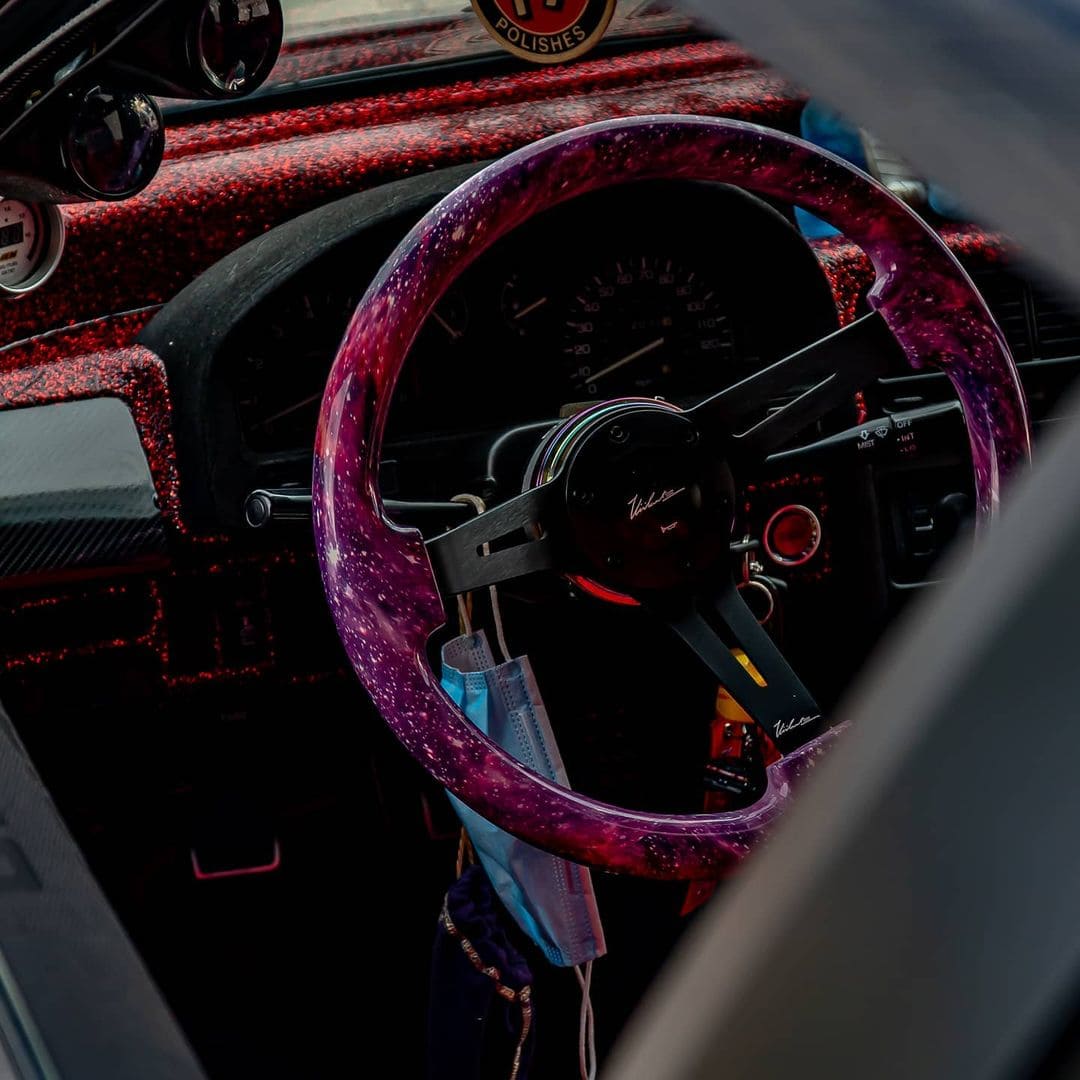 What is your favorite part on your car?
That's a tough one as I love everything about my car haha, but if I had to choose then I'd either pick my wing or my carbon fiber cargo cover. The wing is just soooooo unique and just put there but it really adds a new perspective on the car. The cargo cover is just extremely rare and I e never see another one in person.
What's the best memory you had in your car?
There are way too many good memories with this thing. But I'd have to say the day that I got it was the best memory. I absolutely loved that thing. I remember I drove it for like 10 hours, all over the place. I couldn't get enough of it and the fact that I owned a crx just blew my mind!!!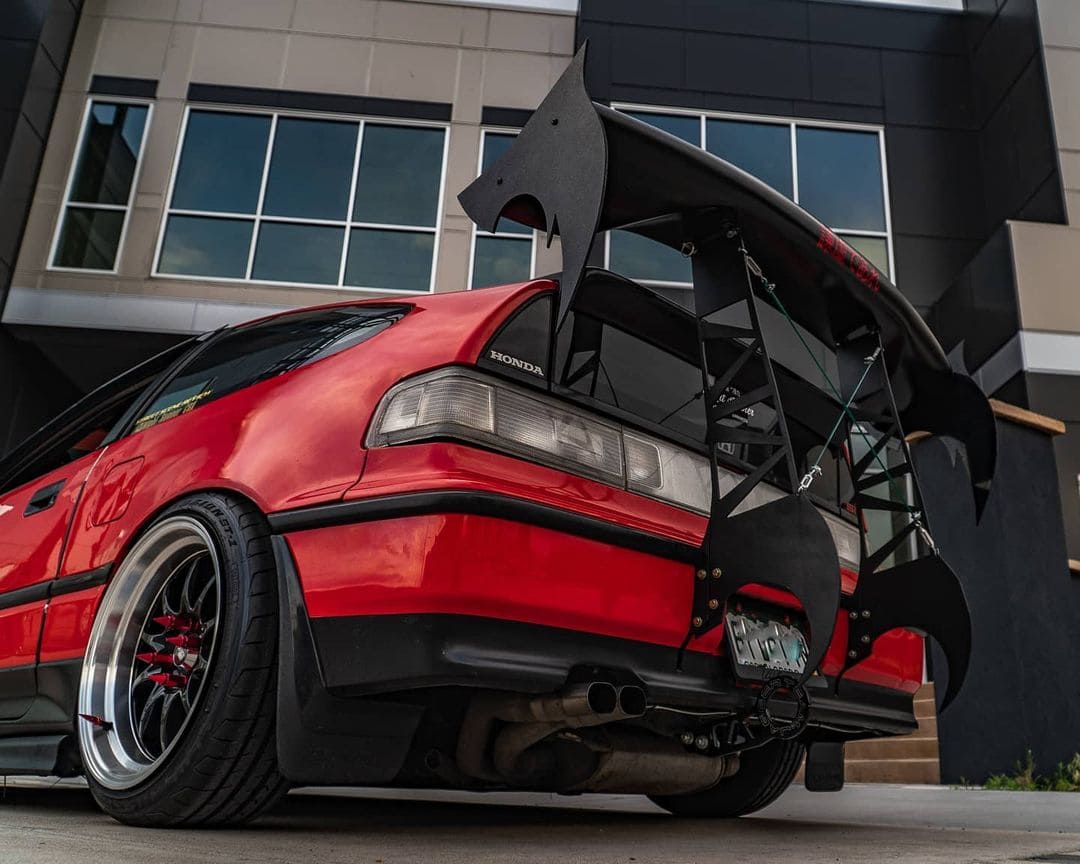 Build Report
ENGINE BAY&PERFORMANCE:
B18b1 swap, AEM fuel pressure regulator, Golden Eagle fuel rail, wire tuck, VMS fuel pressure gauge, DC Headers to Invidia Exhaust with HKS muffler, Chipped ECU, custom made good struts, Mugen oil cap, Password JDM engine dress up bolts, steel braided brake lines, custom made DC Sports cold air intake (off of a Scion TC), Hasport solid engine mounts, Show closer approved #120 tag, Polished rare 1st gen Skunk2 intake manifold, Skunk2 70mm throttle body
EXTERIOR:
Seibon carbon fiber hood, Password JDM hood risers, EDM CRX front bumper, Jun style custom molded EG front lip, custom made EK side skirts, 1/1 hand built Chassis wing, rare SIR trunk lip, HIC racing rear window visor, HIC racing door visors, carbon wrapped sun roof with custom vinyl embroidery, carbon wrapped fenders, rare clear tail lights, clear front corner lights, carbon fiber F1 mirrors, clear bumper lights, Team Jagger rear tow hook, Halogen headlights, LED bulbs through entire car,
INTERIOR:
Bride Racing seats, bride Racing door panels, Bride Racings rear speaker covers, Blue Moon beer tap shifter, custom toggle switch set up, Password JDM 5 Panel Mirror, Kenwood Bluetooth Deck, Viilante Galaxy woodgrain steering wheel, VMS neochrome quick release, NRG short hub, Bride shift boot, Bride armrest cushion, Greg Parts armrest, Greg Parts cupholder (x2), gage cluster flocked, glove box flocked, 1 of a kind hand built Epoxy glitter dash, AEM wideband, AEM oil pressure gauge, AEM boost gauge, NRG seat brackets, Custom rear divider made from hardwood with Password JDM hardware (1 of a kind), hardwood flooring through the trunk, Mugen pedal covers, custom carbon fiber wrapped dash vent deletes (1 of a kind), S2000 push start
SUSPENSION: BC BR series coilovers with a custom spring design specifically for me, Skunk2 upper control arms, Skunk2 adjustable ball joints, Skunk2 rear camber kit, Skunk2 rear lower control arms, Innovative front traction bar,
WHEELS: MST MT11 16×8 +15 offset wrapped in 195/40r16 federal evolution ST tires, NRG red spiked lug nuts, red spike valve caps