Owner: Manuel Almaguer – Instagram: @manny_motta
2001 Honda Prelude – Location: Misawa, Japan/Southern California.
Have fun and learn.
Was there any unusual circumstances around how you acquired your car?
Mainly got into the prelude because if my brother, he purchases me my first one in 2012 and let me make payments on it a whole $3500 on 8.25$/hr salary @500$ a month. Made me appreciate the car a lot more having to pay for it. A few preludes later this one came into effect in 2017 and have been building ever since, this car will stick though my military career.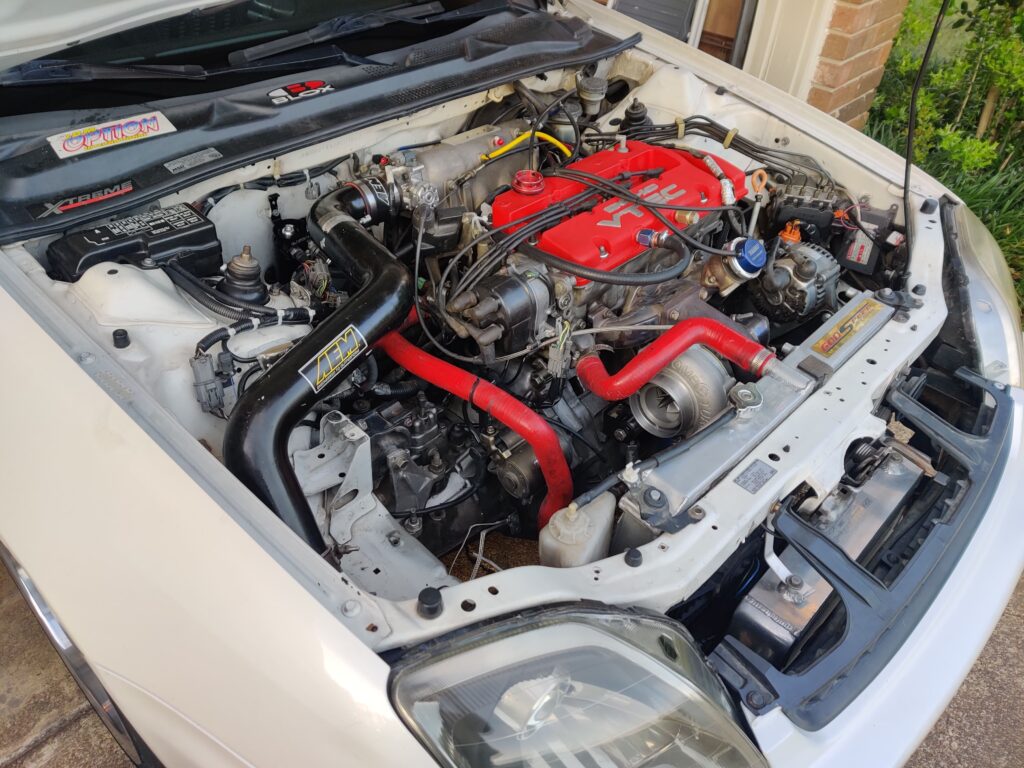 Was there more work on your car than you anticipated? Did you find a bucket of wiring worms, find some secret hidden problems…..
Absolutely, being that it was turbo, everything was in need of replacement and fabrication in order to be somewhat reliable.
The major part for me is making a reliable machine, maintenance was a huge role, worn rubber, bearings, misc. suspension parts refurbished ect.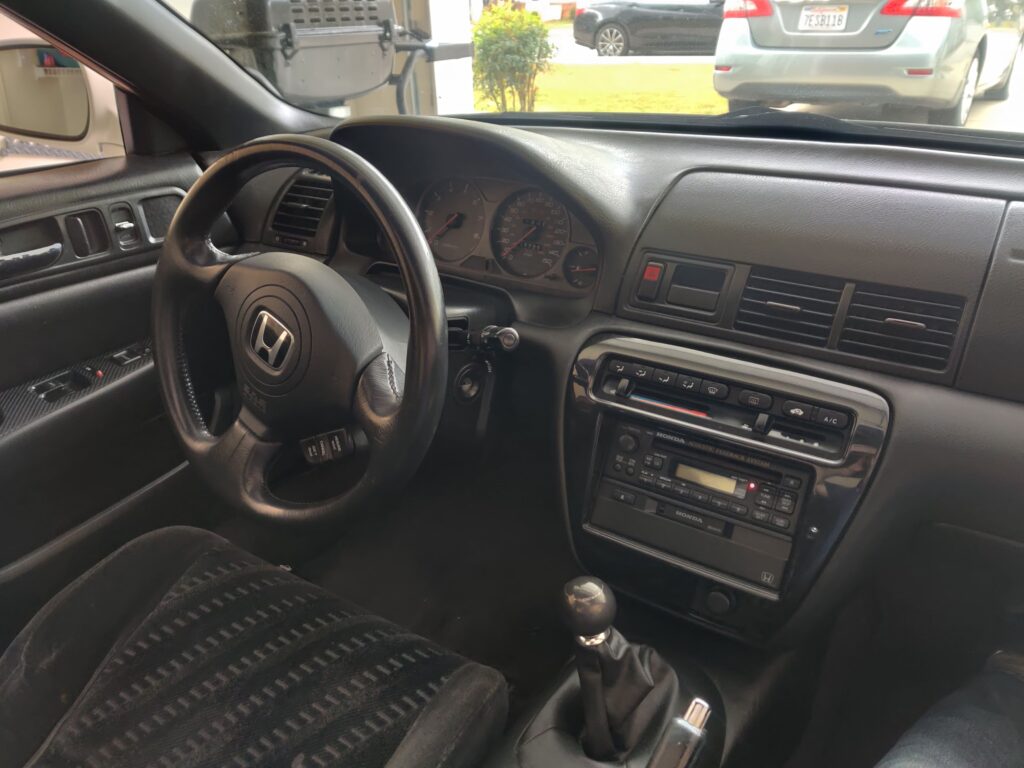 Are there any unique mods on your car? Hyper-rare parts, custom made parts…
As far as rare parts, I'd say, DC strut bar, carbon trim, oem lip kit, tokico suspension with swift springs, Golden eagle spark plug cover, oem carbon speedometer bezel with black chrome rings, and a factory radio system with tape deck. I'm sure there's more but this is Roughly what I have.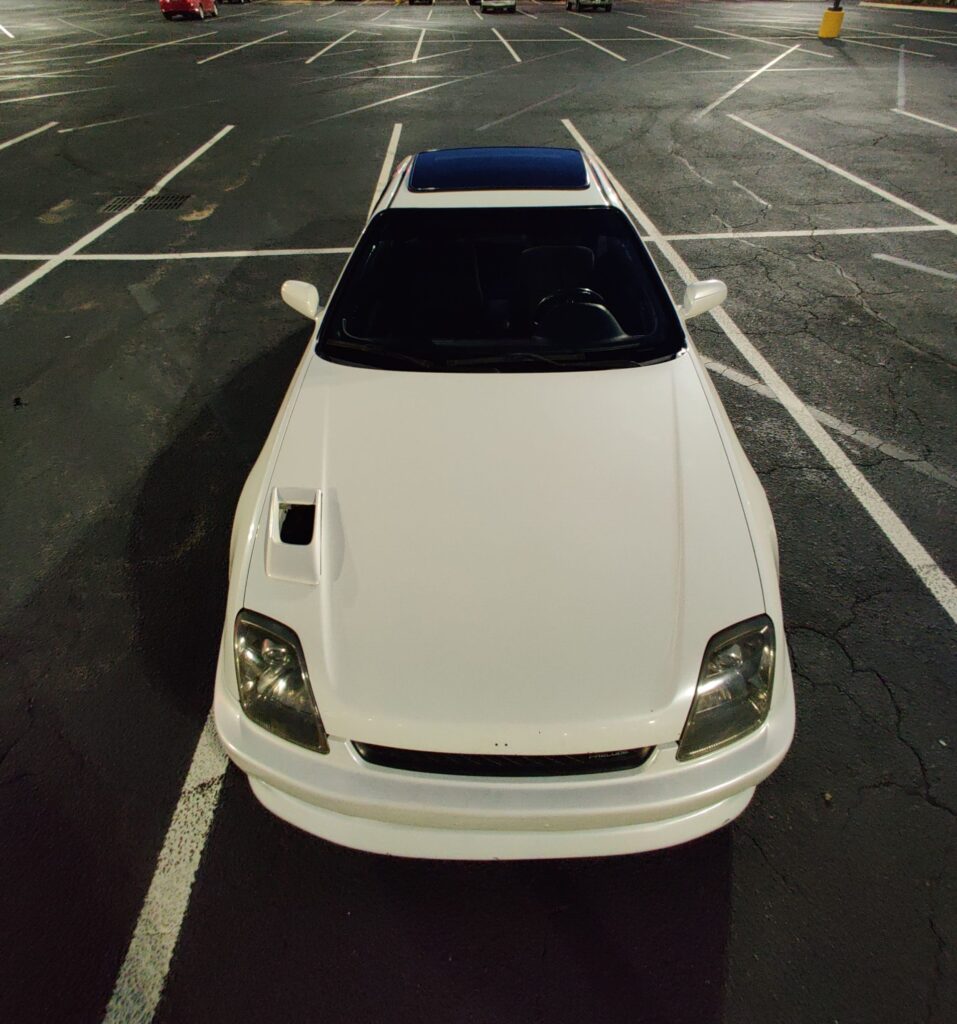 Would you consider your car done in its current form? Or do you have a list of "to dos" still left?
Absolutely not, the vehicle is in a pause stage at the moment due to my current location. Car is in storage stateside, while I'm in Japan collecting/sourcing pieces to complete and continue the build to my liking.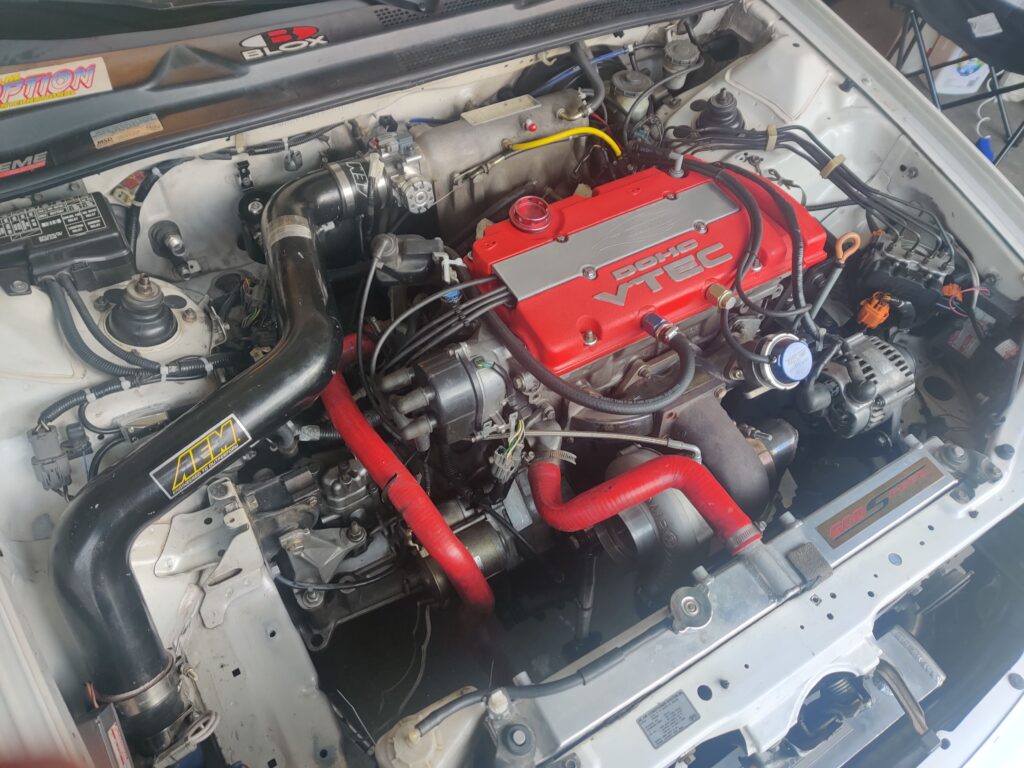 What is the biggest problem you ran into on your build?
Reliability, everything is a huge chase with turbos. The chassis itself is great but all the problems such as oil lines, heat dispersement/circulation and lose hardware on the turbo manifold, as time goes on I'm crafting my knowledge deriving from fighter jets and implementing that into the car for maximum reliability and efficiency.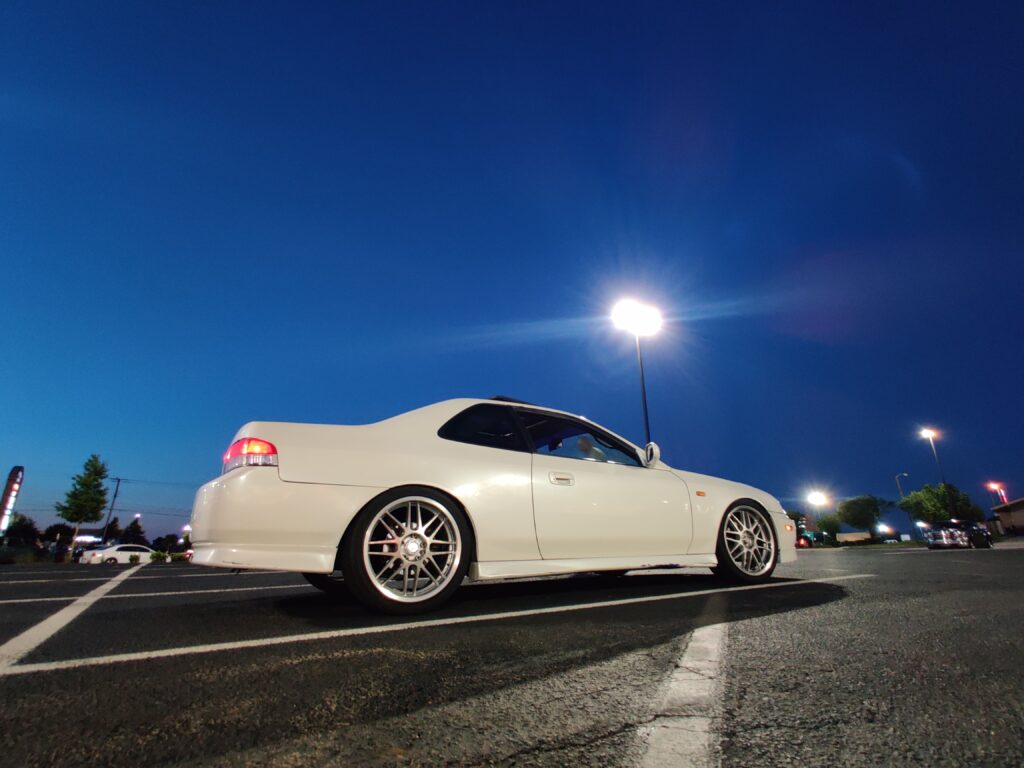 If you had to do it again, would you build the same car?
If I had to do it again I would just stick to one or two cars. I'd be a lot further along with a build; on second hand, its probably a good thing due to having dealt with issues and learning from mistakes and R&D. Without that previous knowledge I probably wouldn't be where I am now.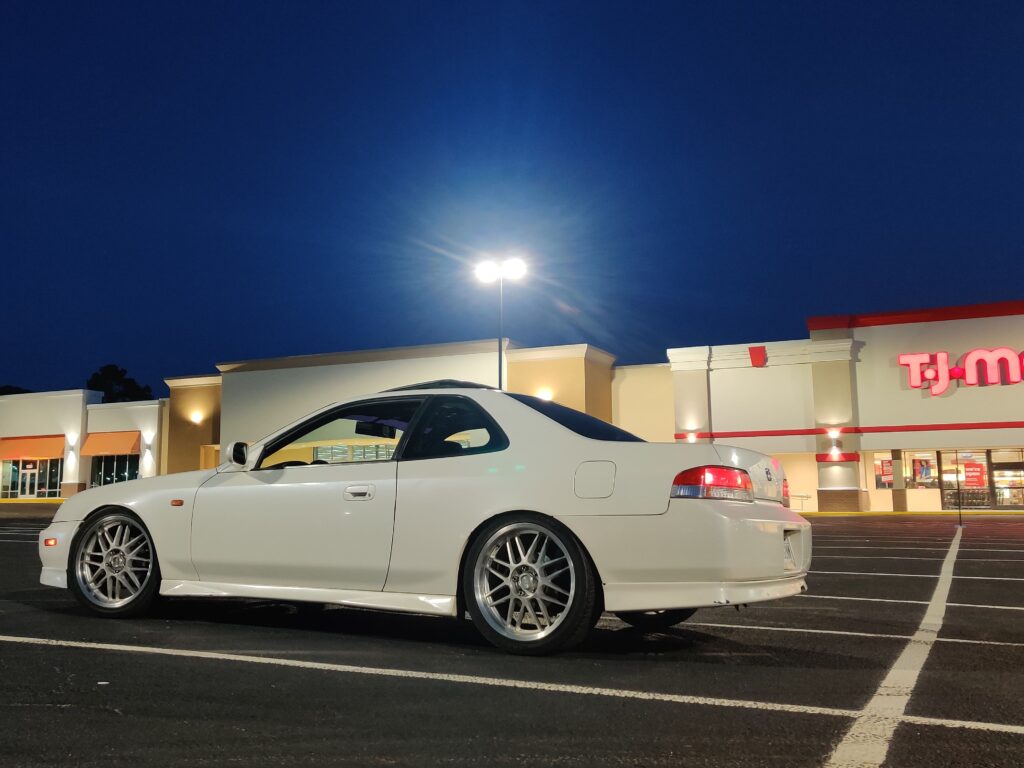 Are you apart of a club or crew with your car?
No car club, crew, or affiliated with anyone. Inspired by local friends of the same chassis and California car community.
Is there any part/mod on your car you had to do a few times, or installed and then removed?
Turbo, turbo, trans, and head… Problems with boost and finding reliable parts.
What is your favorite part on your car?
I'd have to say the engine.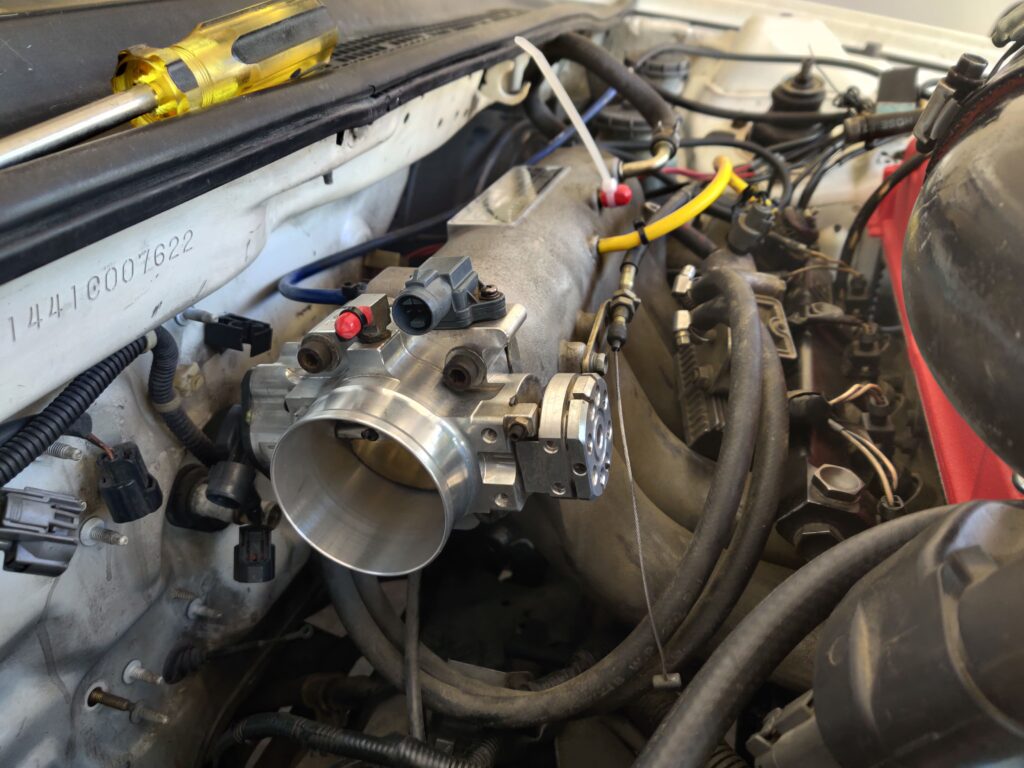 What's the best memory you had in your car?
My favorite memory of this current car is when I blew the turbo and came back with a fresh build.
Build Report
H22a4, golden eagle sleeves, eagle rods, arias, aluminum pistons, acl race bearings, oem crank, super tech valve train; dual valve springs. Skunk 2 pro cams, oem cam gears, KS balance shaft delete (full delete), treadstone manifold, comp turbo 6262 t3, turbo smart waste gate 9lb spring, hondata v2 (plan to upgrade to something better, unsure what management system will be available in 2024).
368whp/350trq (detuned for reliability)
I'm sure there's more but this is what I have for now.