Owner: Mark Hodge – Instagram: @ki_uglyduckling
1997 Honda Prelude Base – Southeast Georgia, USA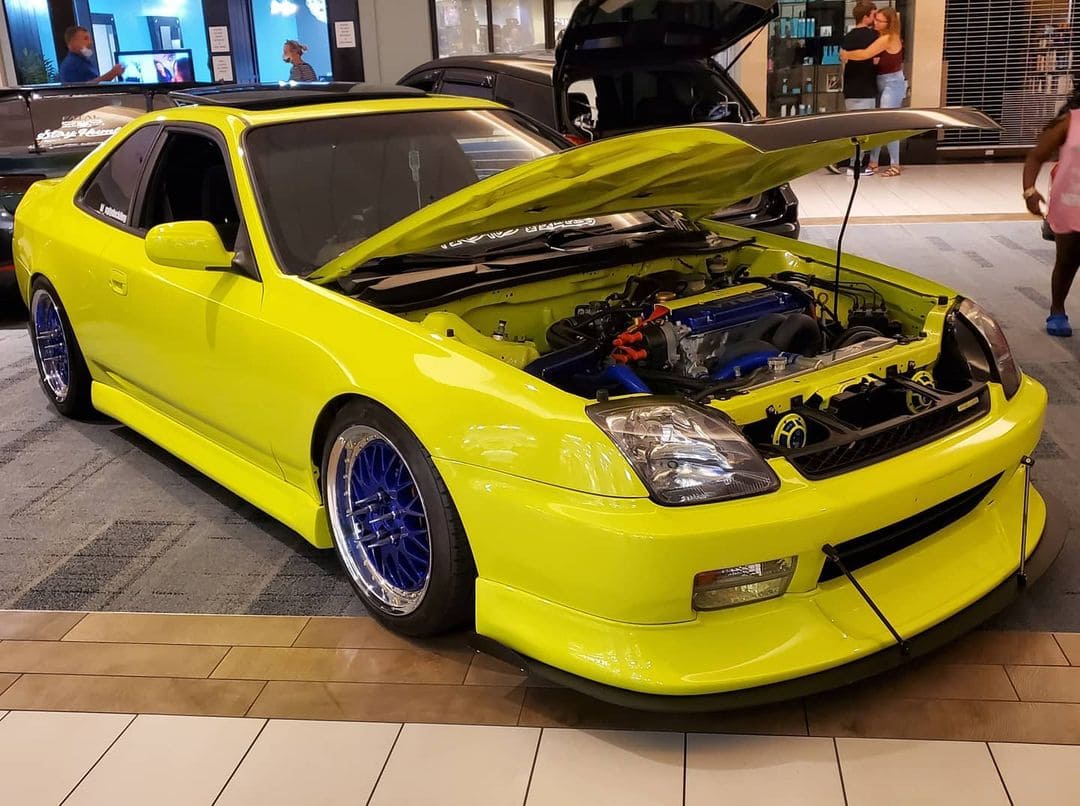 Was there any unusual circumstances around how you acquired your car?
Got tired of daily driving my lifted Superduty. I also wanted an import to be able to attend certain shows with my car club.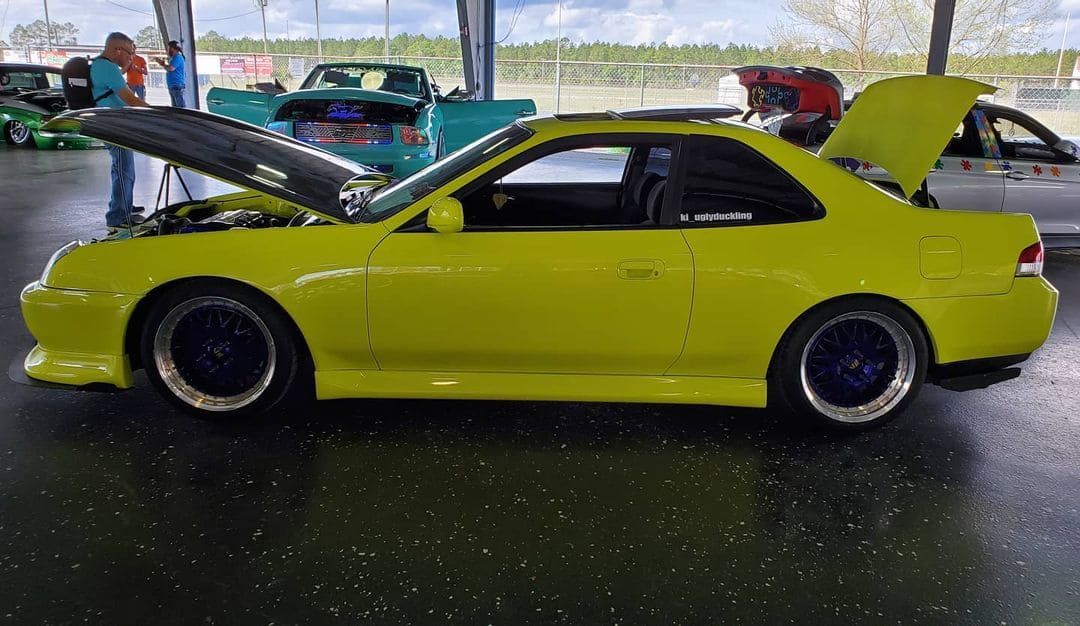 Was there more work on your car than you anticipated? Did you find a bucket of wiring worms, find some secret hidden problems…..
Unfortunately, I bought it knowing it needed help. However, with me being a technician it wasn't anything I couldn't handle.

Are there any unique mods on your car? Hyper-rare parts, custom made parts…
Azect front lip, Azect side skirts, Mateo Motorsports custom front splitter, Mateo Motorsports custom rear diffuser. The wheels are rare as well, at least here in the USA they are.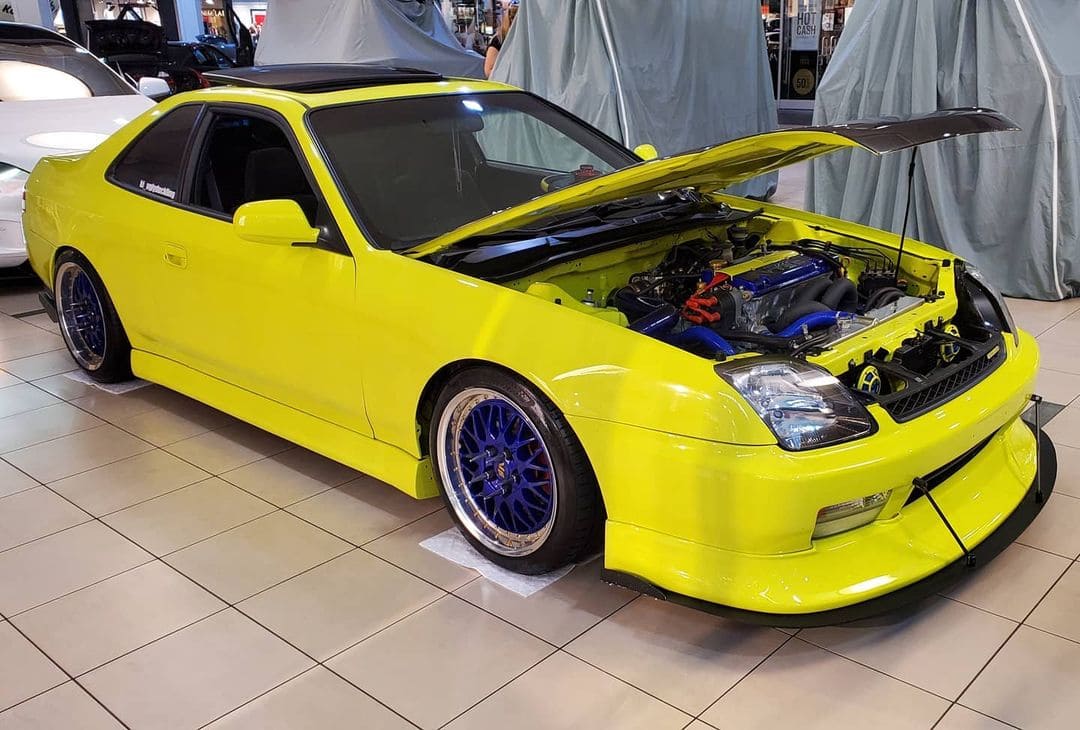 Would you consider your car done in its current form? Or do you have a list of "to dos" still left?
Done…. Never. I don't think they are ever done. There is a very long list to do still. J-swap, interior, turbo the J, retrofitted headlights….. The list goes on.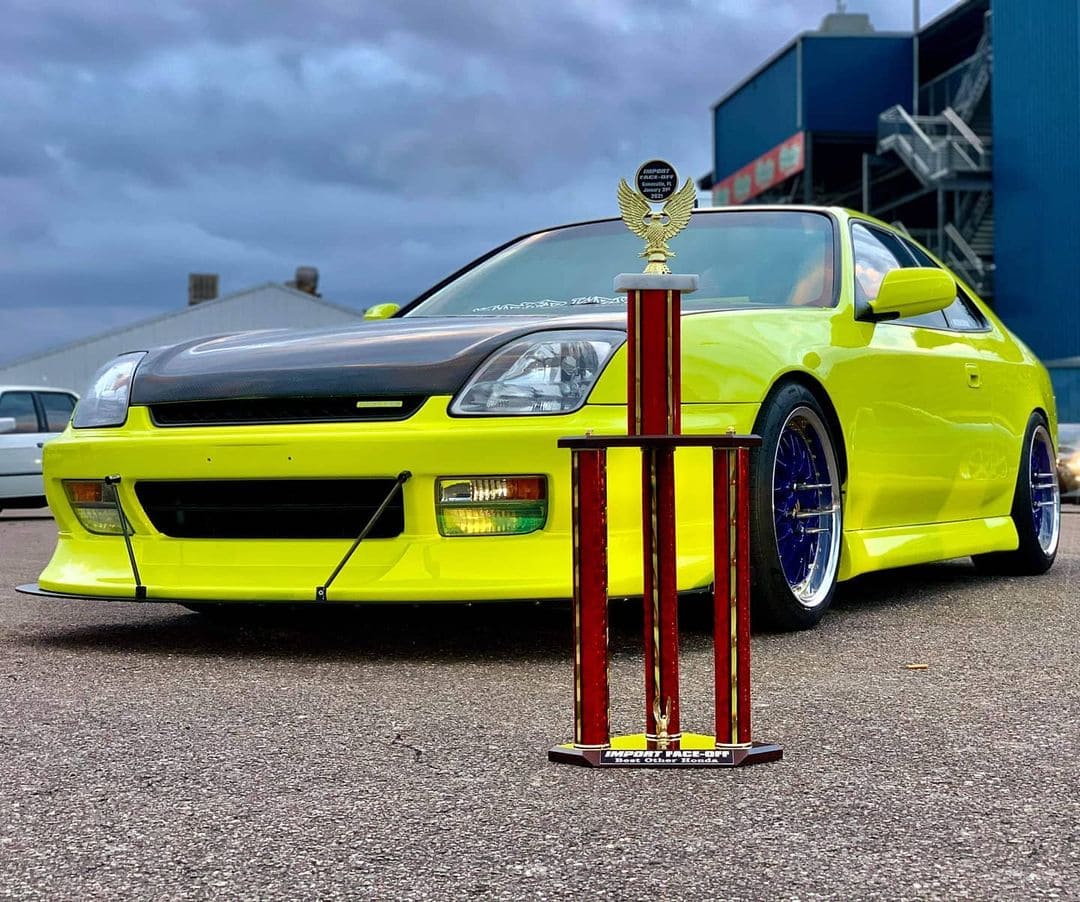 What is the biggest problem you ran into on your build?
My H23VTEC decided it was too tired to continue as it went in to prep for paint.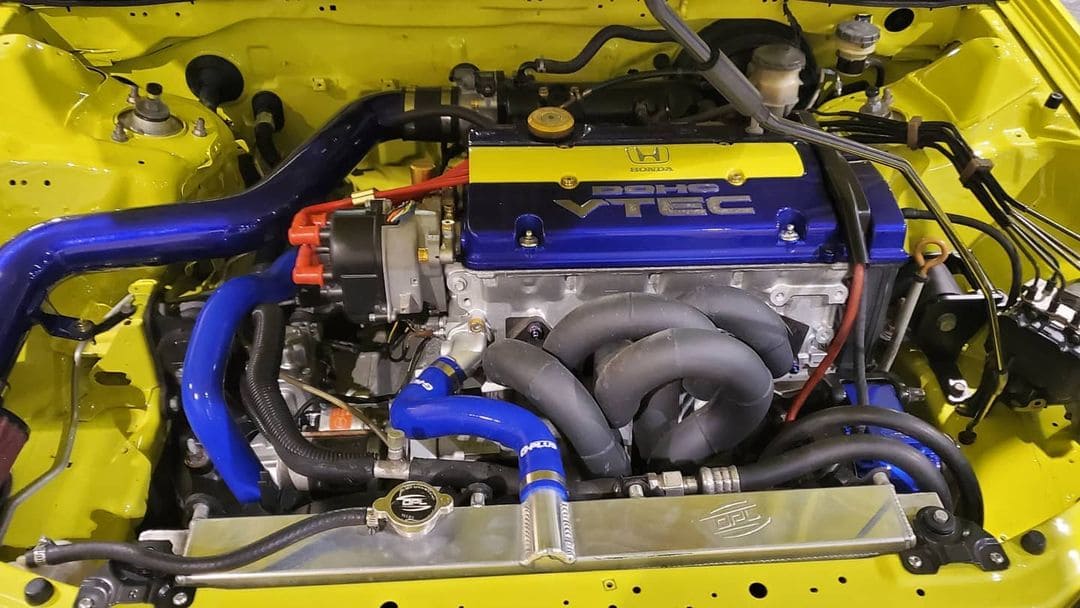 What is your favorite part on your car?
Paint. It is a custom blend that can not be duplicated unless they have the one piece of paper with the formula.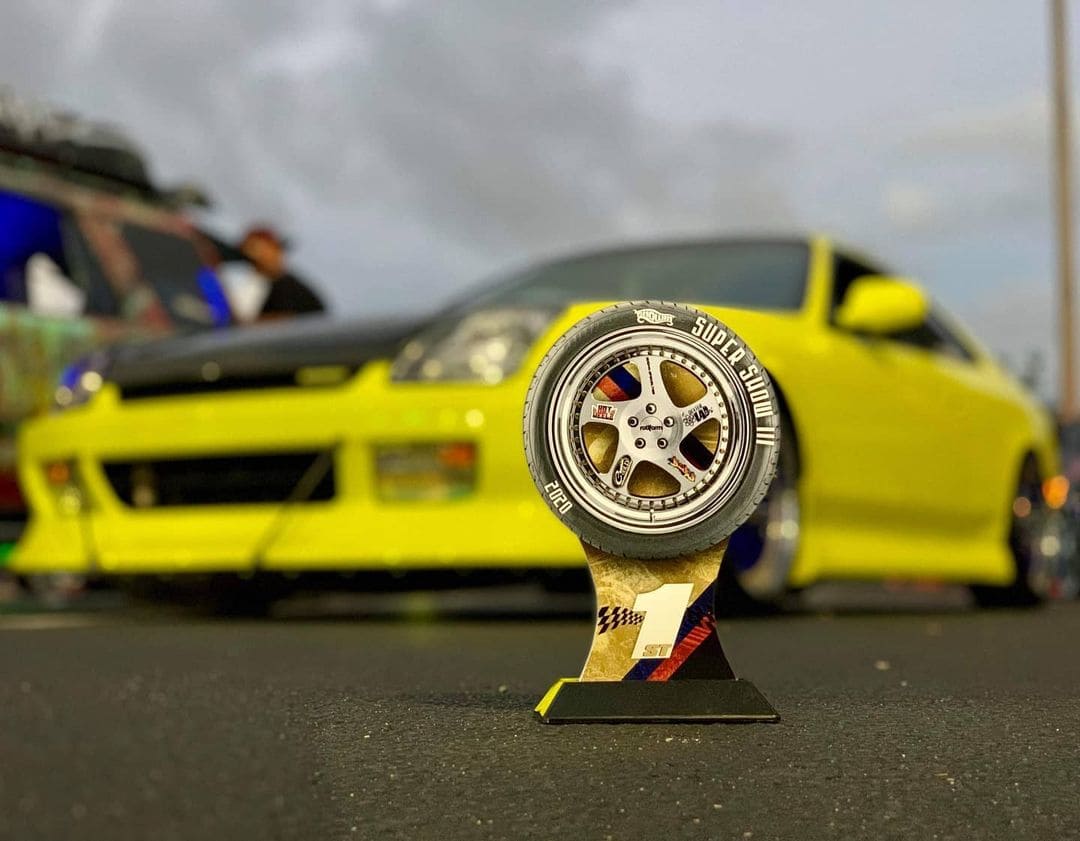 Are you apart of a club or crew with your car?
I am part of Kindred Impulse. Being part of them has been a heavy driving point of the constant modification of the car. Even though it was supposed to be a daily. Guess it is back to daily driving the Superduty.
Is there any part/mod on your car you had to do a few times, or installed and then removed?
Master cylinder. Some reason this car does not like them. Probably on the 4th one. I really wish there was an upgrade.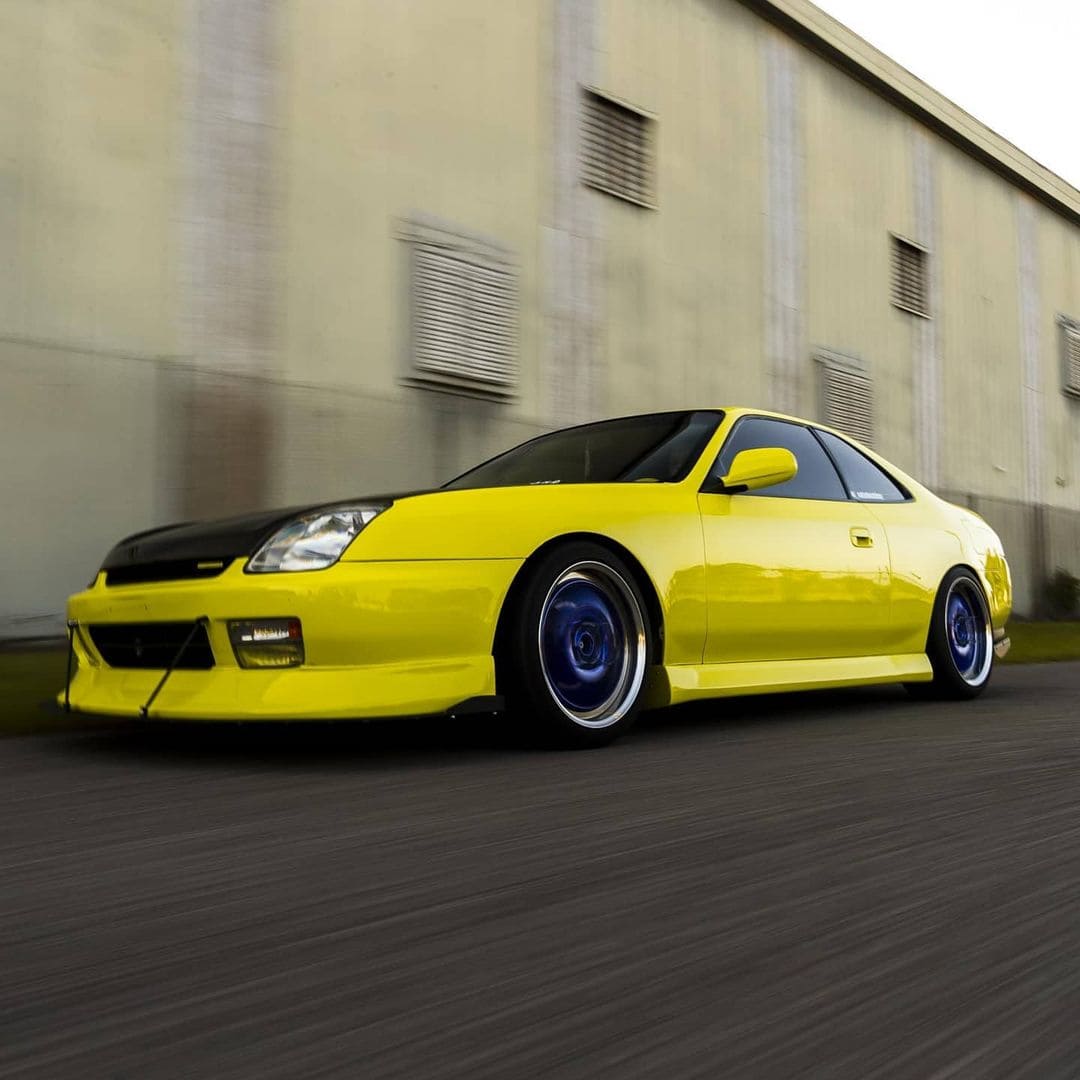 What's the best memory you had in your car?
Every show that we are able to attend with the car club.
Build Report
Azect front lip
Azect sideskirts
Mateo Motorsports custom front splitter
Mateo Motorsports custom rear diffuser
Seibon carbon fiber hood
Honda honeycomb grille
JDM Front bumper
Custom paint
Momo steering wheel
NRG quick release
Pioneer touch screen DVD
Honda OEM "carbon fiber" radio bezel
BC Racing coilovers
Innovative traction bars
H22A Euro R engine swap
Innovative engine mounts
PLM ceramic coated ramhorn header
PLM titanium exhaust studs and nuts
Custom bent 2.5 inch mandrel bent exhaust
Magnaflow muffler
Aluminum radiator
Quaife LSD
Synchrotech carbon synchronizers
Mpcmotorsports Hundred Proof Engine dressup
Rosko Racing Euro R intake manifold bits
Powdercoated AEM intake tube
Battery relocate
Fusebox relocate
Mini wire tuck
Headlight wire tuck
Powdercoated alternator
Powdercoated Valvecover
Power steering pump delete
Cruise control delete
17×9 +35 +28 Volk Racing VR-GTU – manufacture date – 1995
I think that is all…