Owner: Michael Faulk – Instagram: @86accord
1986 Honda Accord – Location: Omaha, Nebraska, United States
Photographer: @_hdshade & @maddix.media
Never rush something that you want to last forever.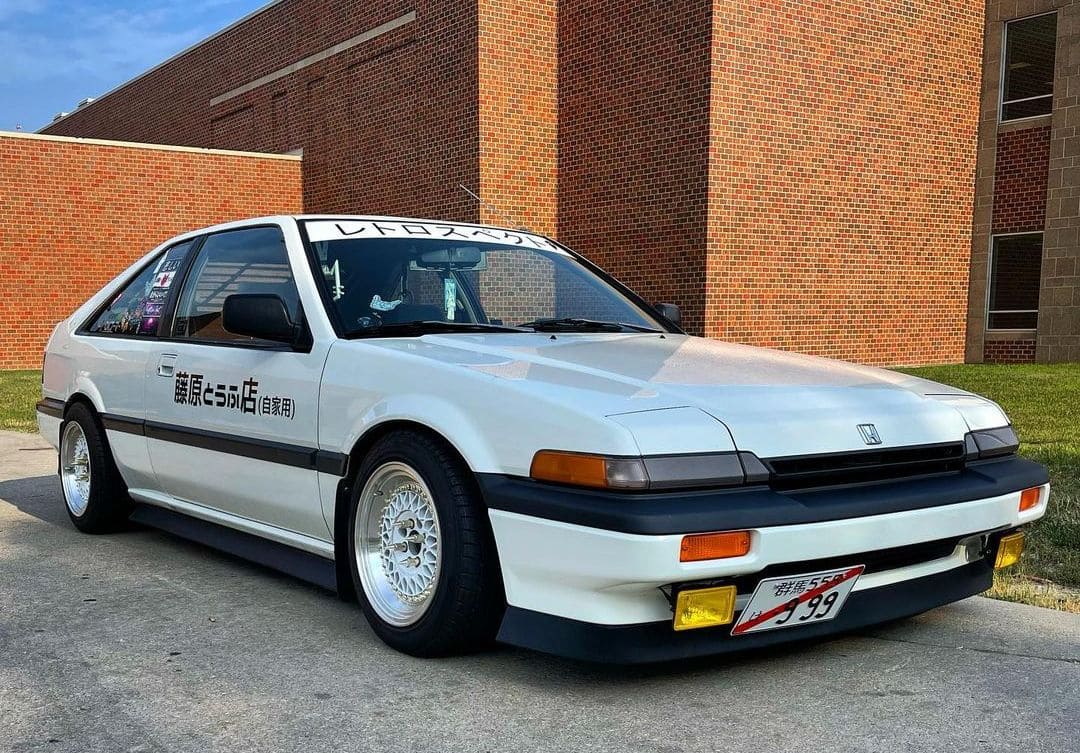 Was there any unusual circumstances around how you acquired your car?
After my civic project of 4 years was stolen, i found an 87 Accord that wasnt in too good of shape, but had a bunch of rare Accord parts on it, and big thanks to help from a family member who ended up finding this one in mint and bone stock condition, i ended up transferring the good parts from the 87 over to the 86. It was then used as a shared project car between me and my partner for a few years.

Was there more work on your car than you anticipated? Did you find a bucket of wiring worms, find some secret hidden problems…..
The car was perfect, the only thing that didn't work was the outdated A/C lines, as well as the power steering pump going out after only a month or two.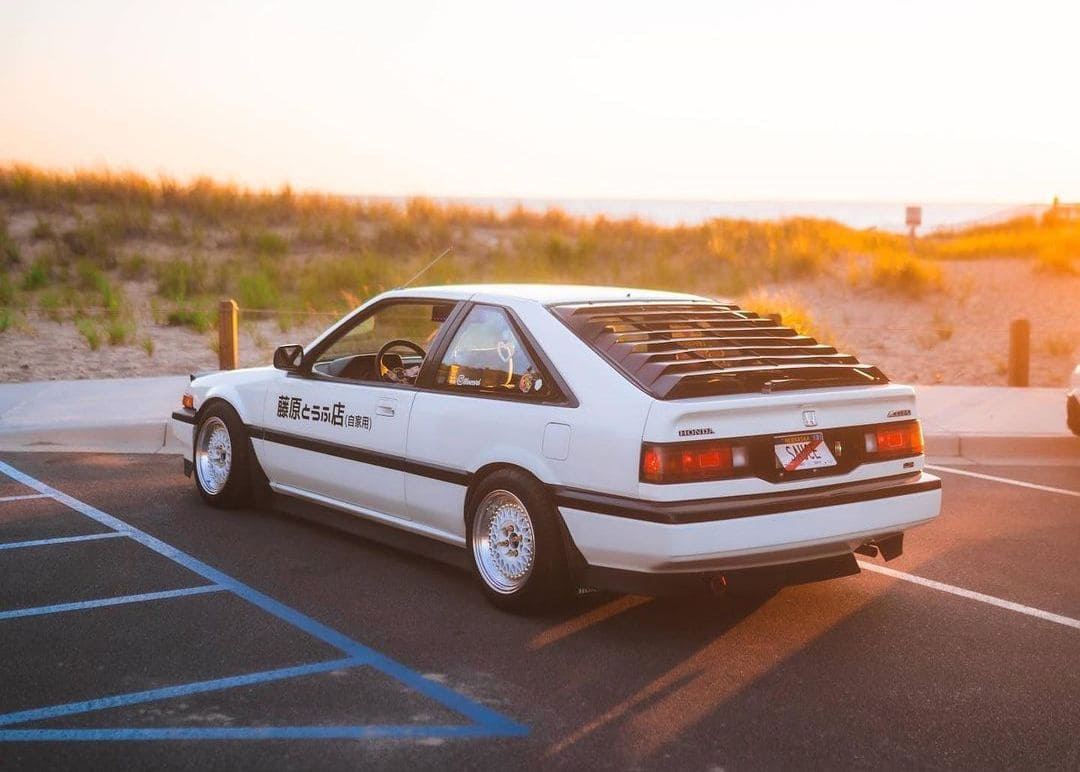 Are there any unique mods on your car? Hyper-rare parts, custom made parts…
The louvers are OEM, as well as a hard to find center console swap that included an armrest and cupholders! Me and my partner ended up refurbishing the fabric on both the boot and armrest as well as a hand painting of koi fish within the armrest.
Would you consider your car done in its current form? Or do you have a list of "to dos" still left?
The car is mostly exactly where I wanted it when I first envisioned it, the only thing left to do is installing a pair of 1320 slight angled blast pipes for the exhaust, and then maybe either air ride or a motor swap somewhere down the line!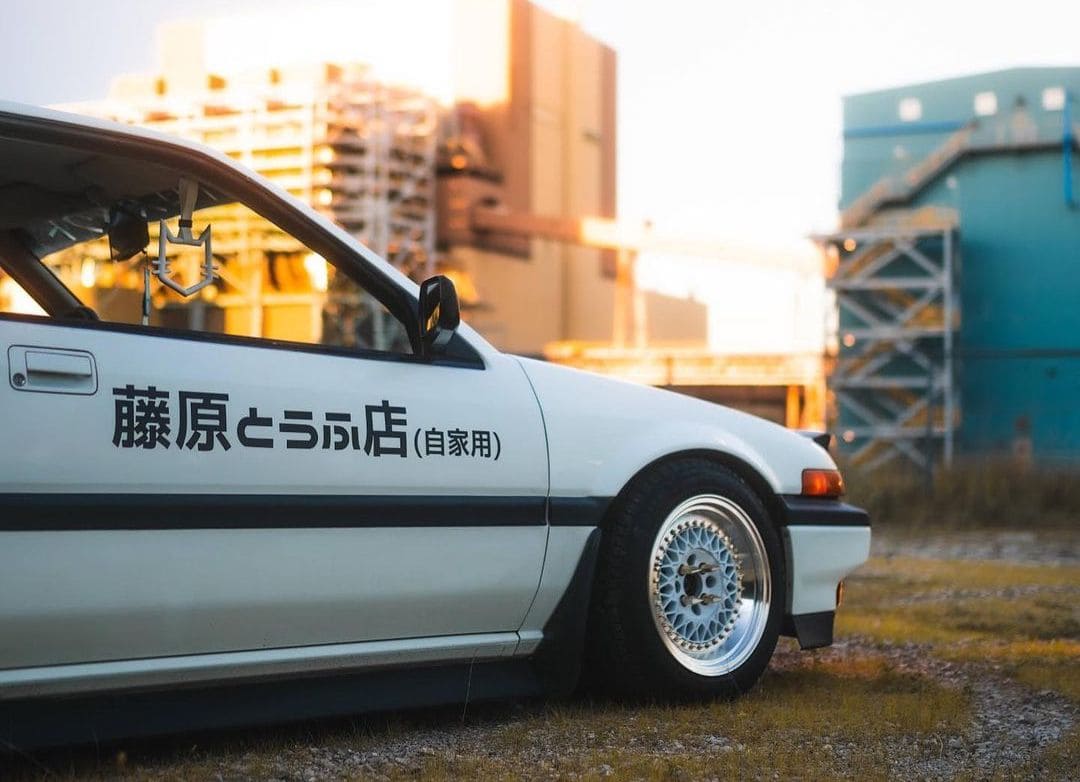 What is the biggest problem you ran into on your build?
Mainly either stuck bushings, or something coming up requiring an extra trip to the parts store to get a tool that I didn't have since everything has been done by hand in either our garage or a friends garage with what tool availability we had.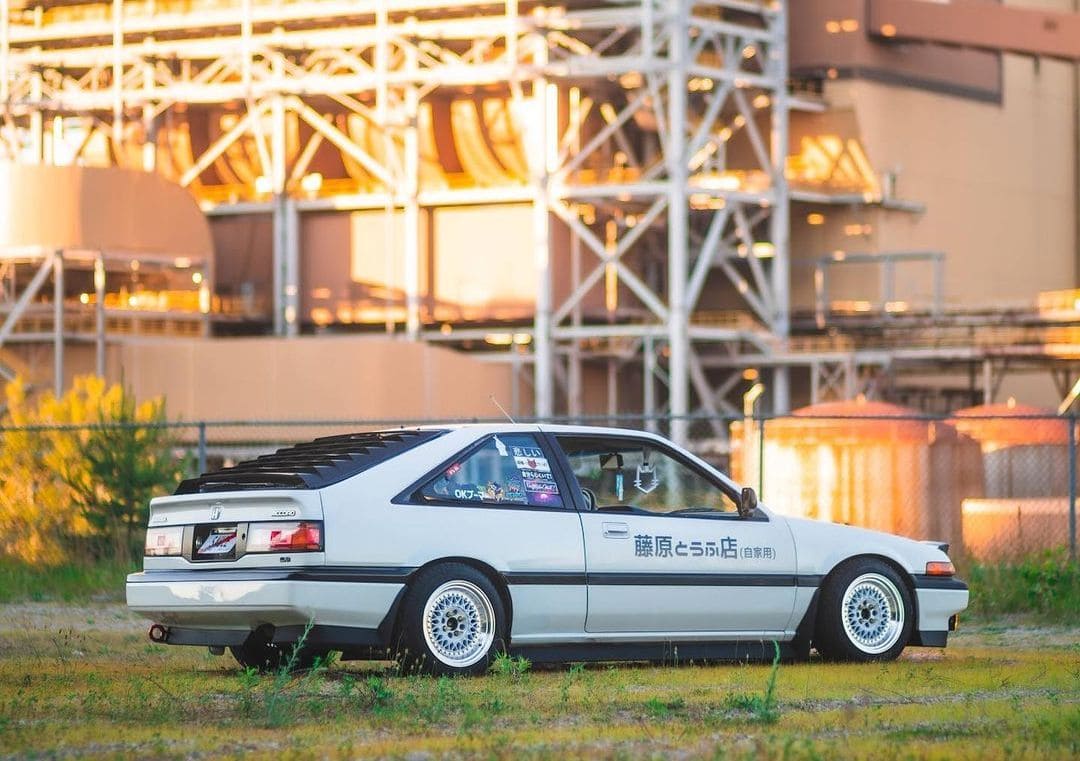 If you had to do it again, would you build the same car?
I've always loved cars with pop up headlights, and even though its a Honda and not a Trueno like most mistake it as, id definitely build the same car but maybe change up the Livery/ colors a bit.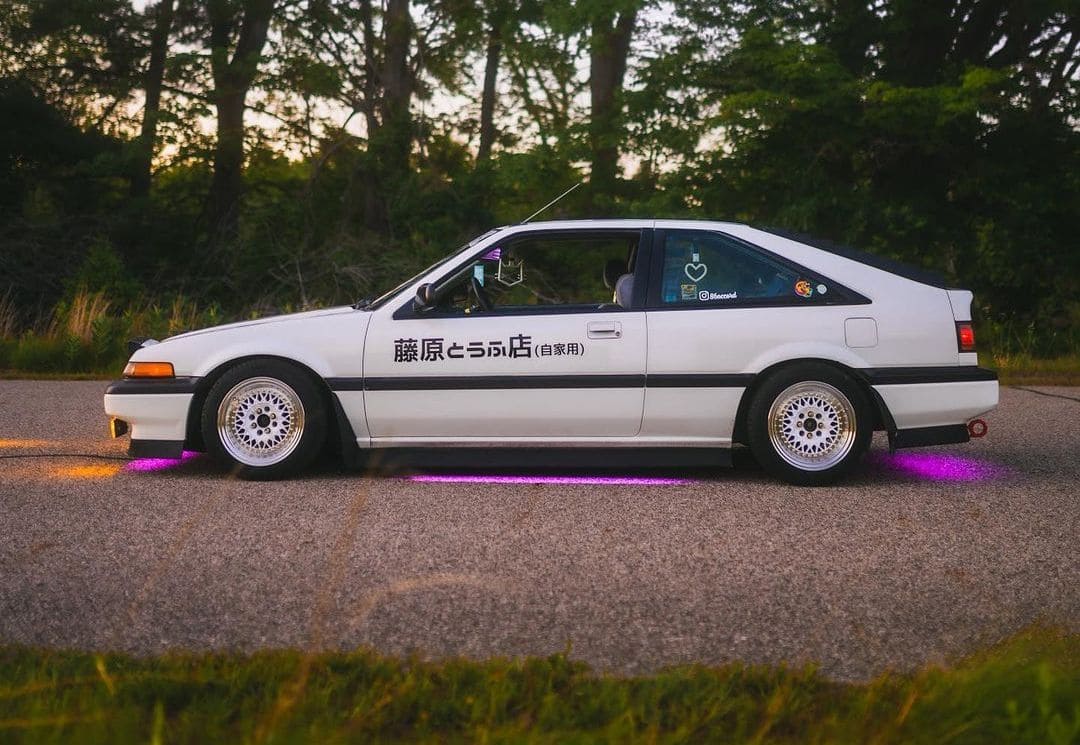 Is there any part/mod on your car you had to do a few times, or installed and then removed?
The forks had to be shaved down a little for the coil overs to fit.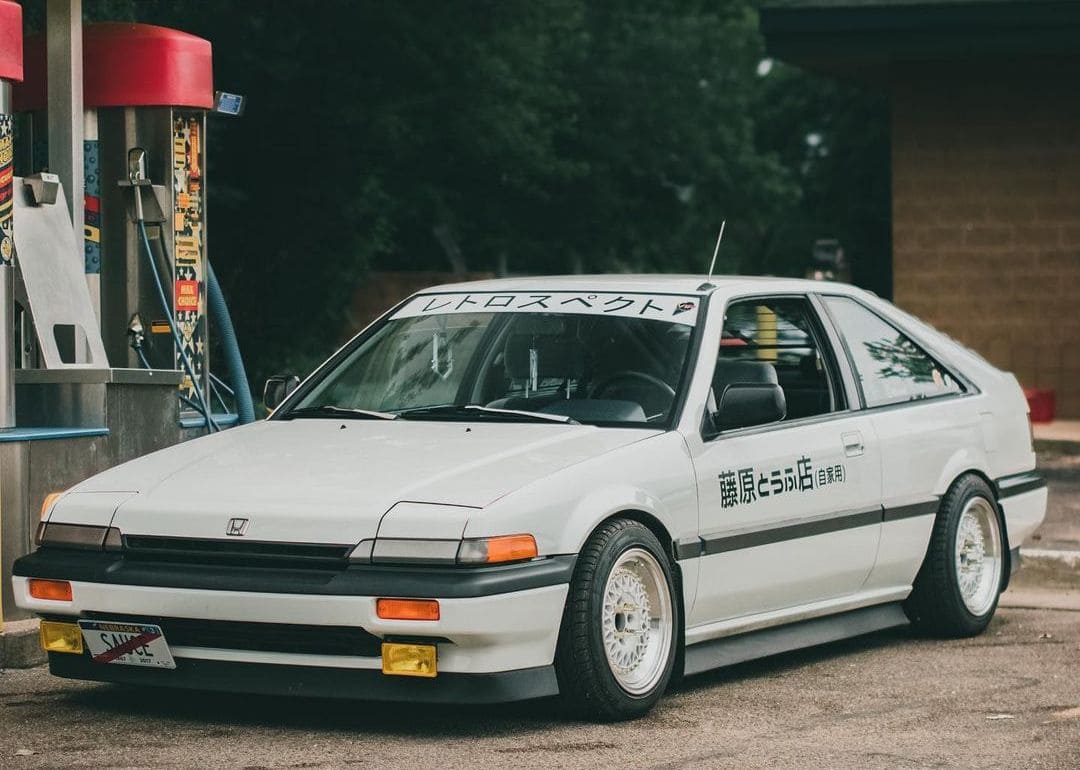 What is your favorite part on your car?
Definitely the pop-up headlights and the louvers!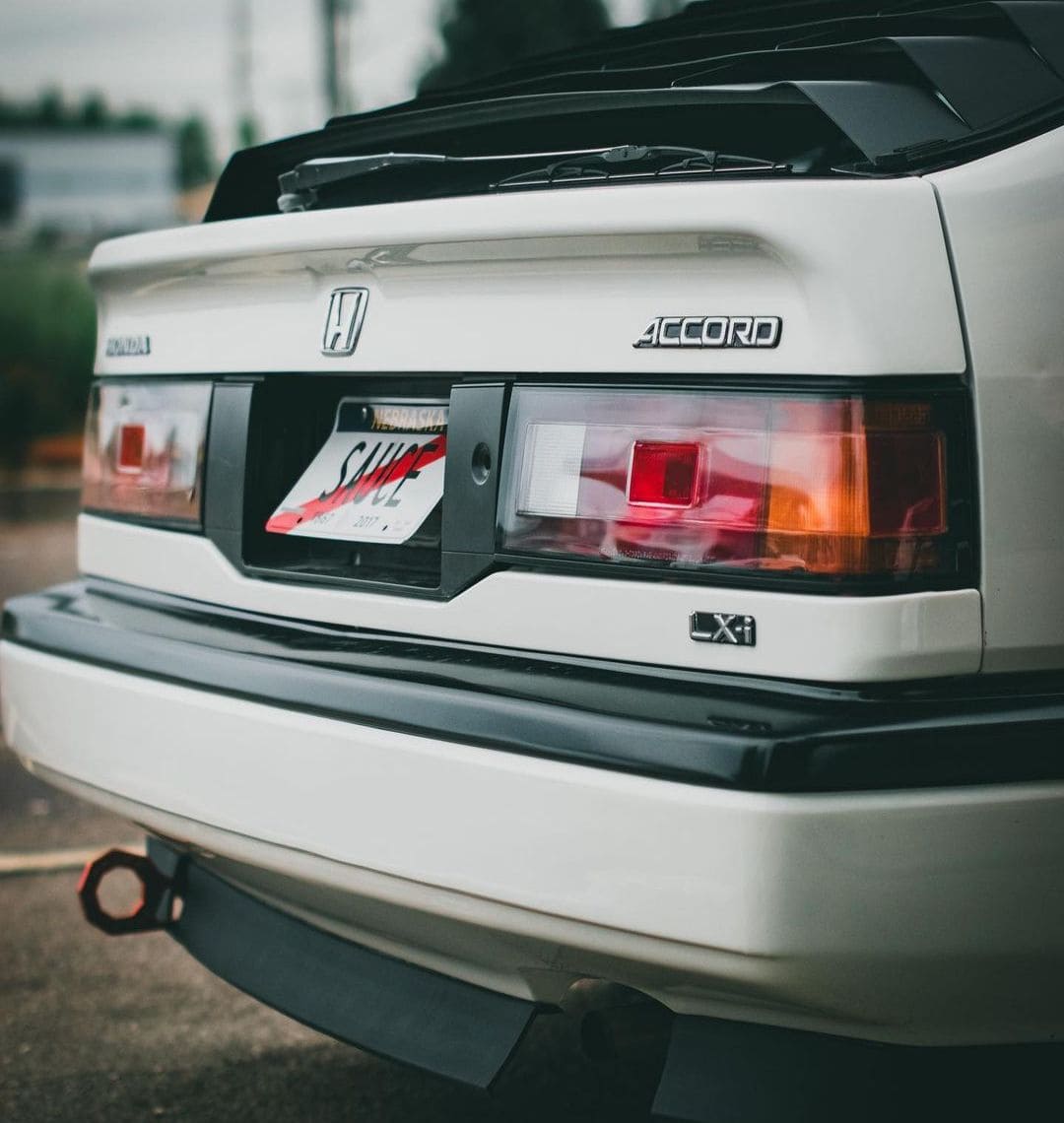 What's the best memory you had in your car?
Being able to take it on a trip to the Rocky Mountains, as well as getting to take it over to my hometown of Holland, Michigan and taking it out to some of the local meets and cruises to the beach while re-uniting with old friends.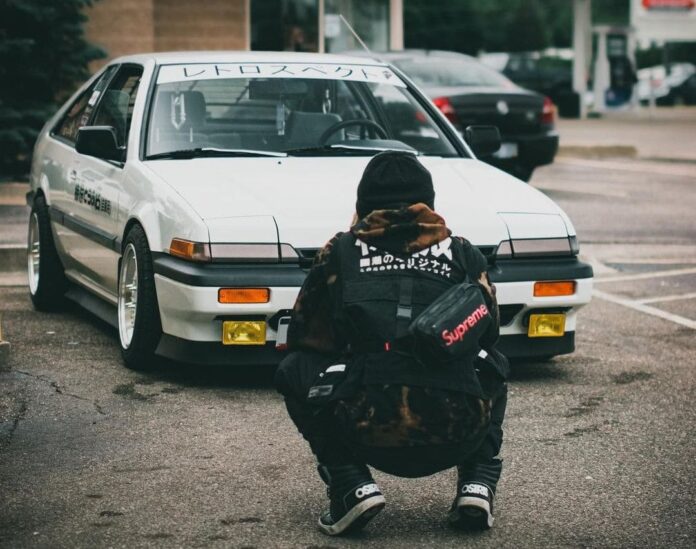 Build Report
87' center console swap & refurbishment, NRG quick release steering wheel, 6" bubble shift knob, JNC 004s wheels, Halogen universal fog lights (fabricated brackets), Yellowspeed Racing coilovers, Vertex turn signal extension, smoothed license plate bumper holes, AllFit Automotive Universal 3" 'Fat Lip' lip kit, JBL sound system & sub, LED headlamps, LED interior & exterior light conversion, Black Label Lighting underglow, Broken Realmz LED Infinity style Broadway mirror, Password JDM rear Tow hook.