Owner: Myke Miller – Instagram: @onpoint_ap1
2002 Honda S2000 – Location: Ontario, New York, USA
Was there any unusual circumstances around how you acquired your car?
Nope, bought it stock in June 2010 from a private seller.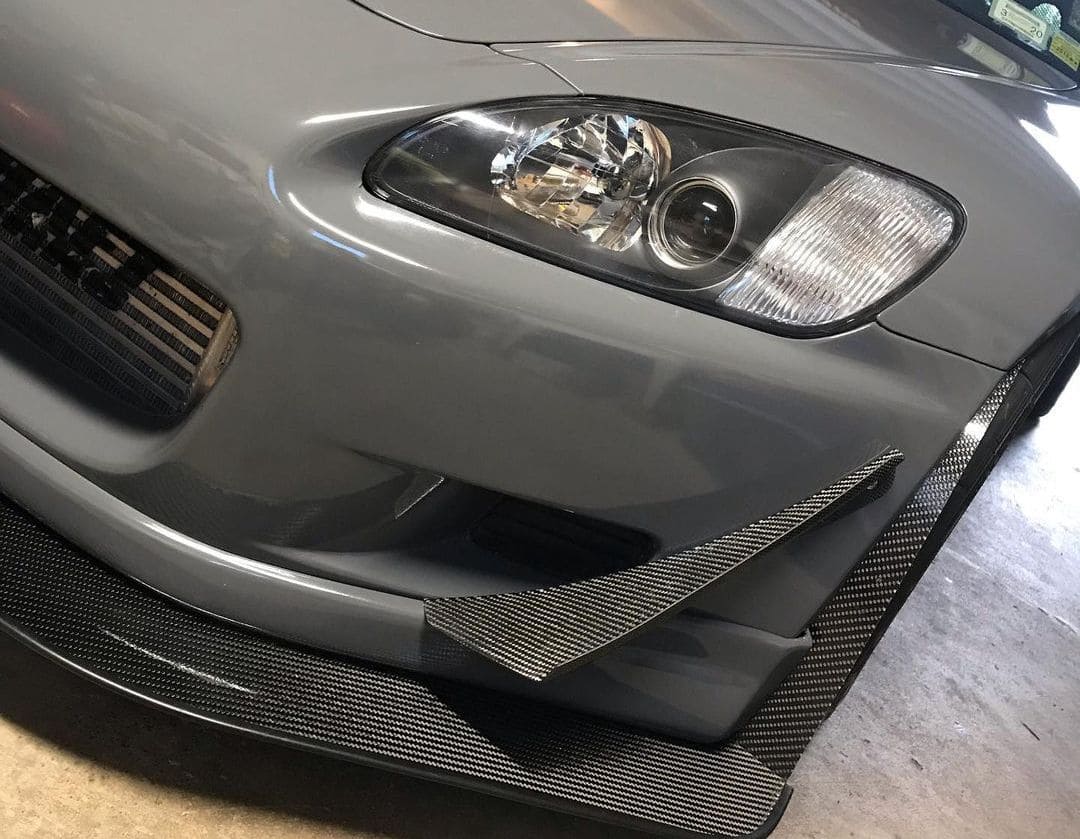 Was there more work on your car than you anticipated? Did you find a bucket of wiring worms, find some secret hidden problems…..
Nope just a 60k mile all original S2000.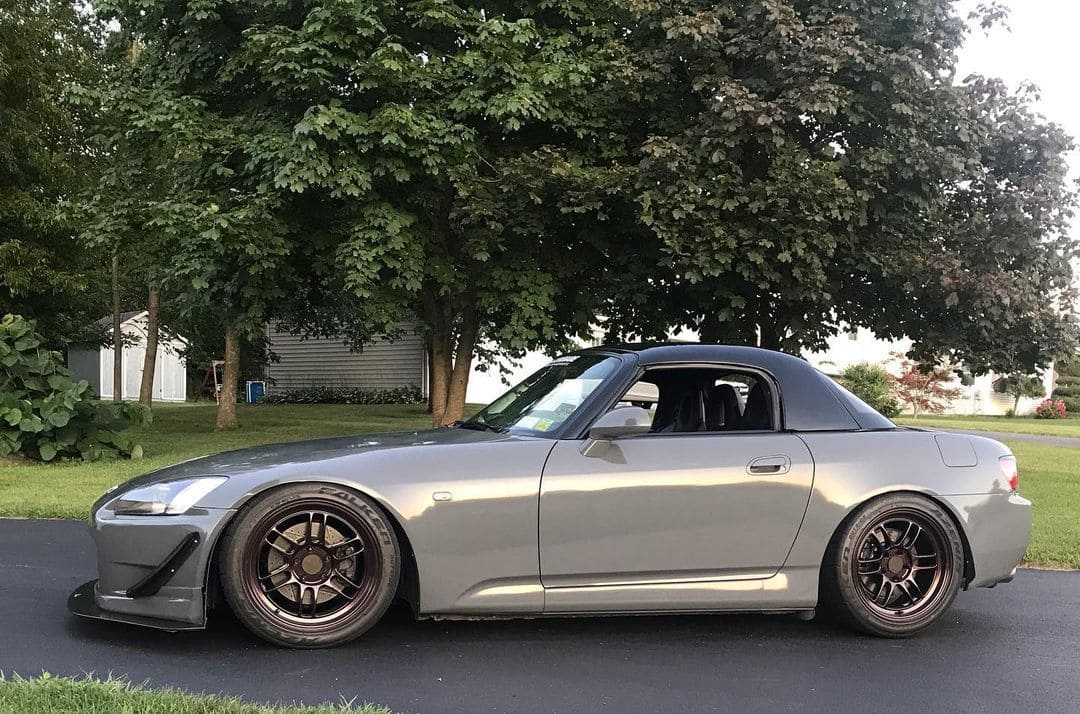 Are there any unique mods on your car? Hyper-rare parts, custom made parts…
Just a lot of custom burnt titanium in the engine bay.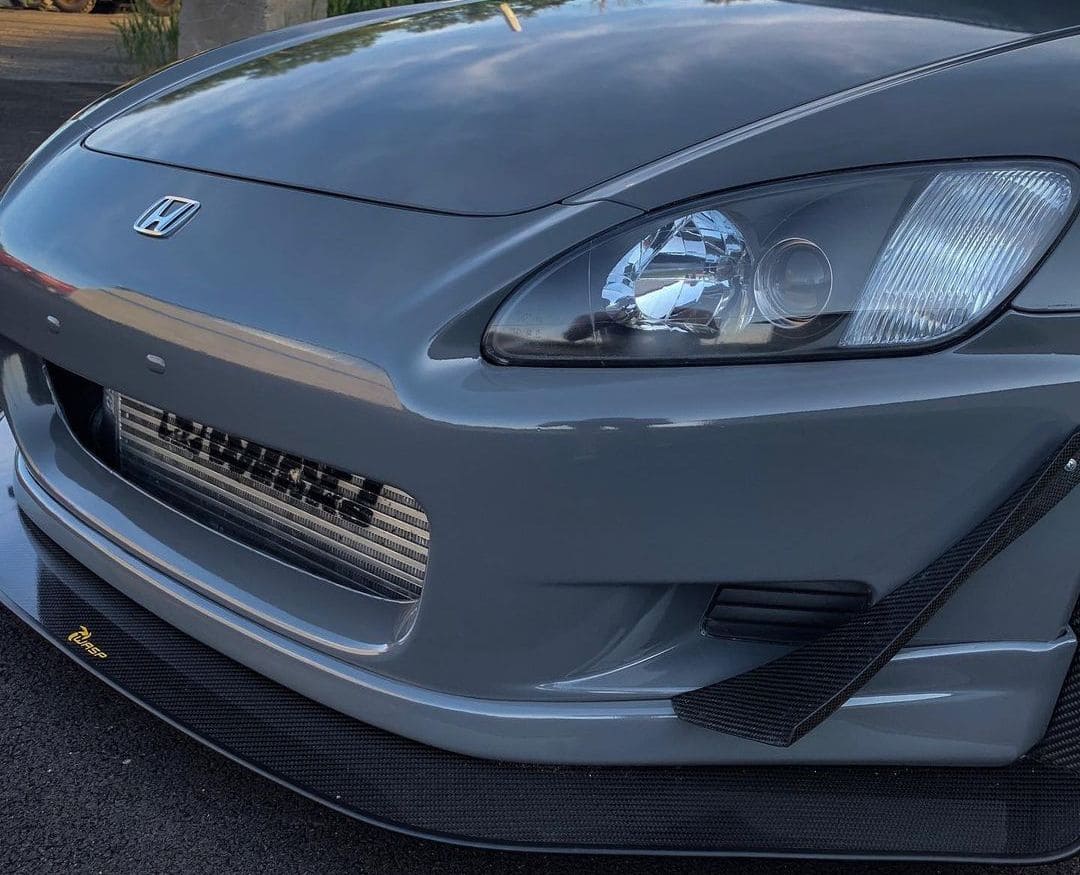 Would you consider your car done in its current form? Or do you have a list of "to dos" still left?
The car is never done, would love to do a full paint job, with more aero down the road.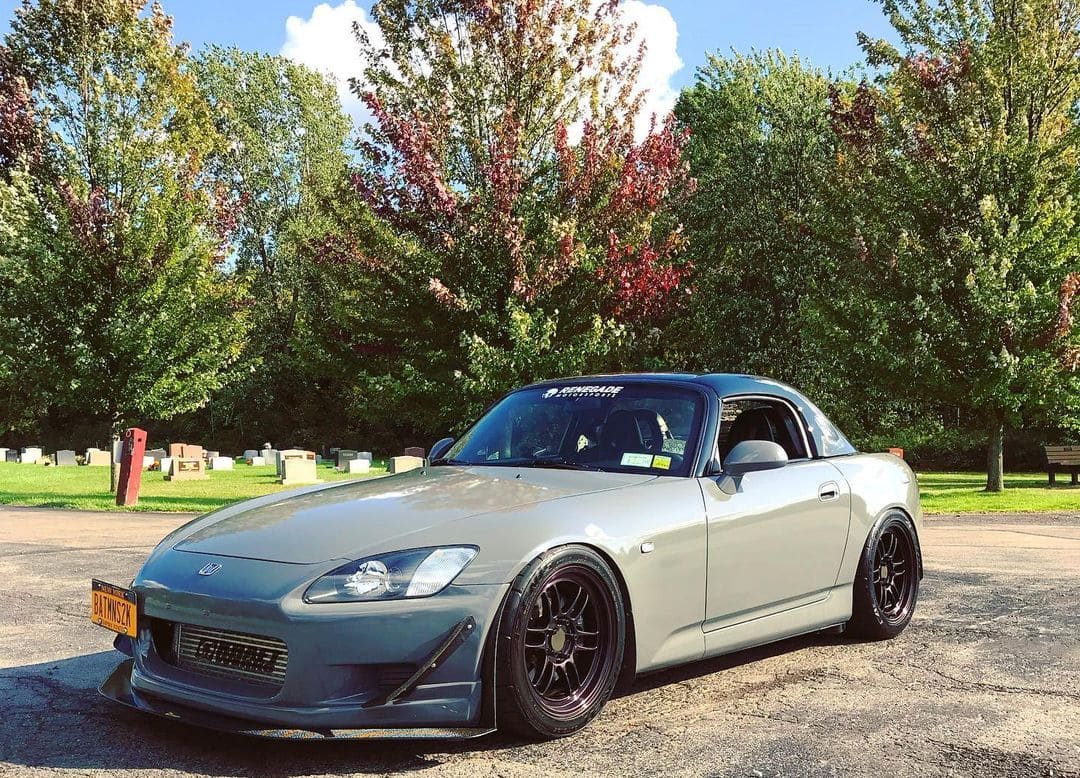 If you had to do it again, would you build the same car?
Definitely, the s2000 is one of my favorite cars.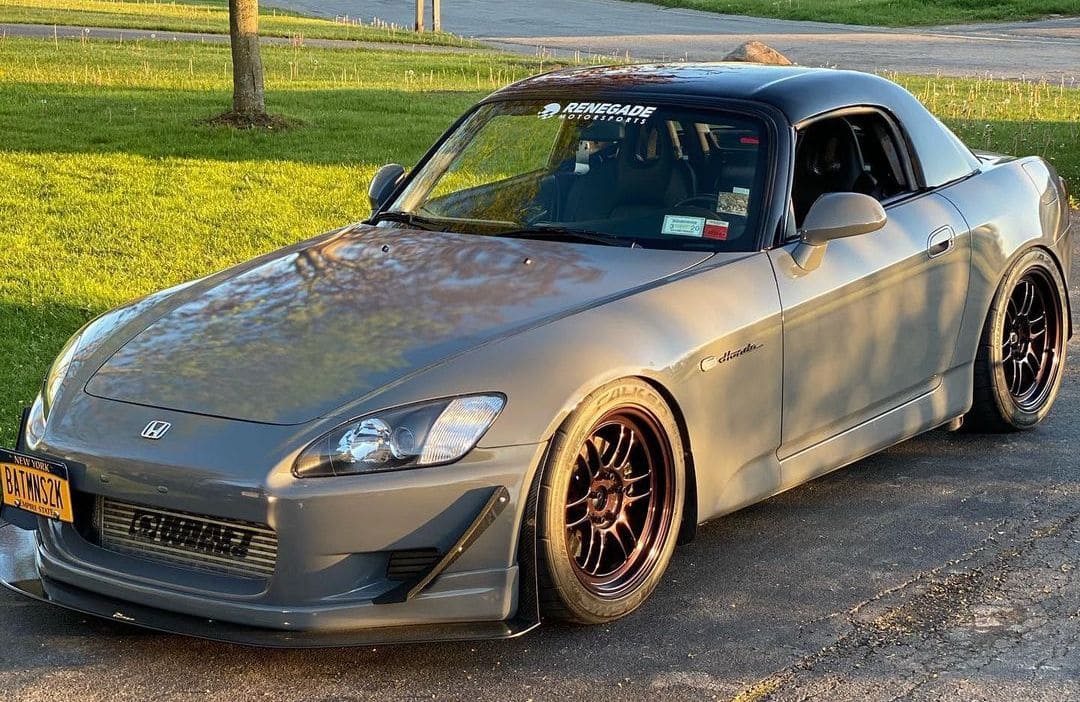 Are you apart of a club or crew with your car?
Not currently part of a crew, but have been in the past. It's makes you want to build your car better and better while they do the same.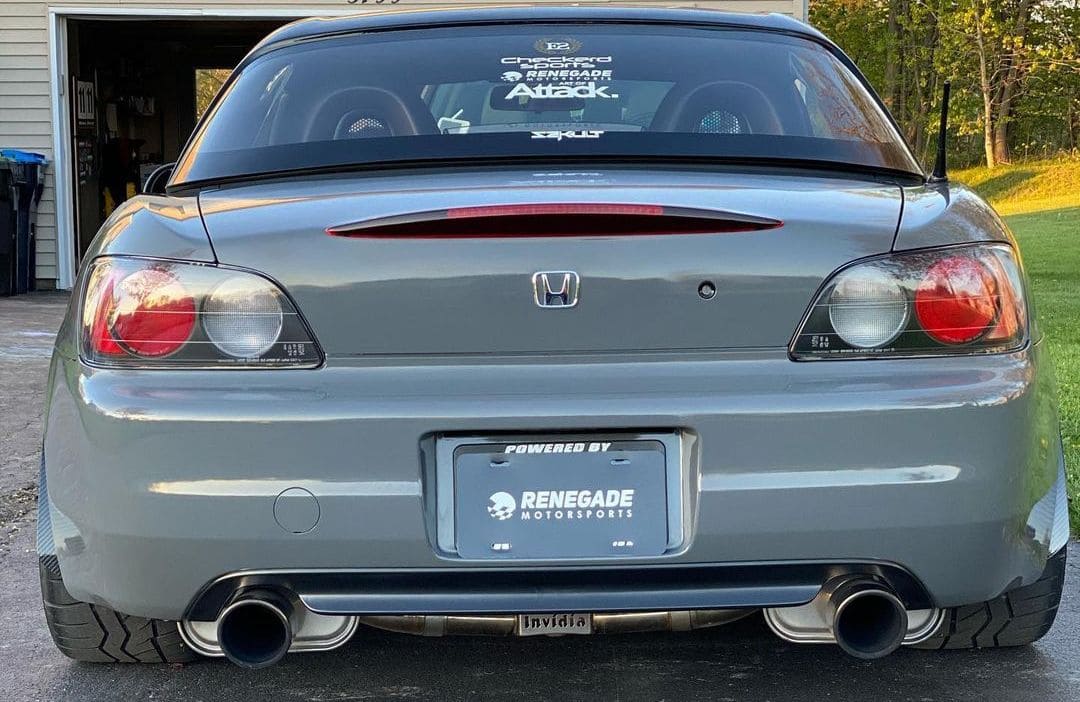 Is there any part/mod on your car you had to do a few times, or installed and then removed?
Side diffusers, I've changed them a couple times from abs plastic to now carbon fiber.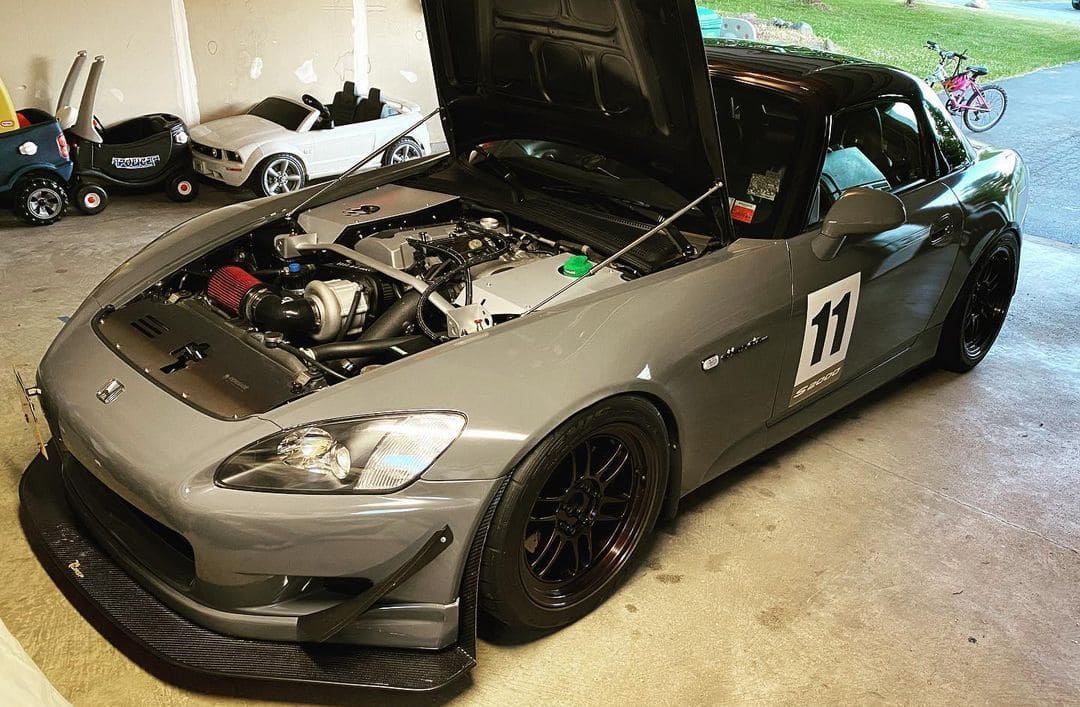 What is your favorite part on your car?
My Titan7 wheels I got this year!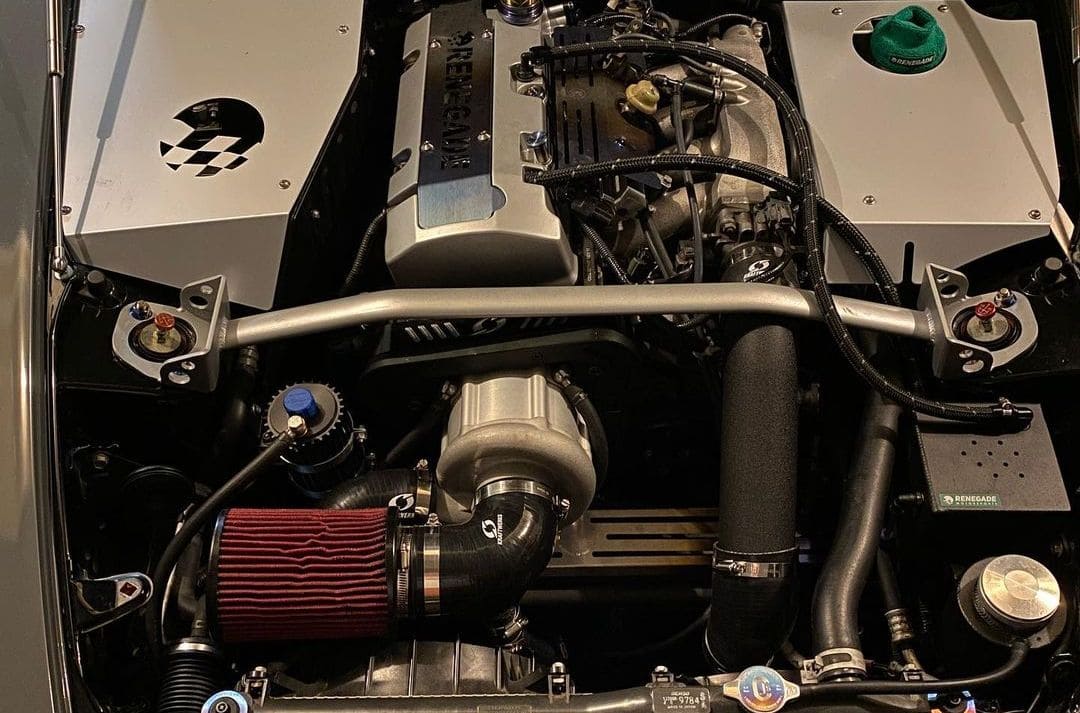 What's the best memory you had in your car?
Cruising around with all the friends I made due to being into cars!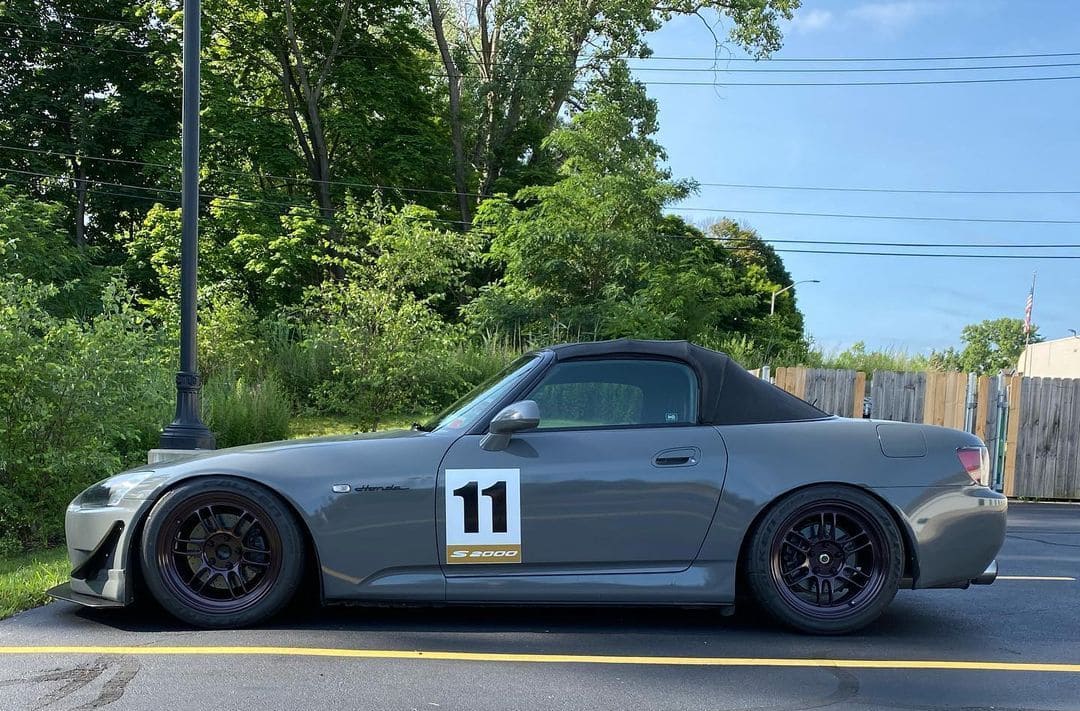 Build Report
Wrapped Avery Dark Gloss Grey
Invidia Q300 exhaust
Kraftwerks Supercharger
Function Form TYPE2 suspension
Titan7 t-s5 17×9.5 wheels
Renegade Motorsports catch can
Renegade Motorsports coolant overflow
Renegade Motorsports titanium coil pack cover
Renegade Motorsports titanium cooling plate
Renegade Motorsports engine covers
Renegade Motorsports shift knob and boot
Renegade Motorsports aluminum radiator
CHASINGJS titanium fuel rail cover
CHASINGJS titanium valve cover washer kit
CHASINGJS titanium oil cap
CHASINGJS titanium vtec solenoid cover
Wasp composites chassis mounted diffuser
Rockstar Garage carbon fiber side diffusers