Owner: Shannon Meade – Instagram: @kuroi.bb6
1998 Honda Prelude SH – Beautiful East Tennessee – Location: Tennessee, USA
Family is forever!!
Was there any unusual circumstances around how you acquired your car?
I originally bought the car to be my sons first but after driving it and doing a little research on it I fell in love with it and knew he would never appreciate it for what it is. It's ok though because I bought him a g35 lol.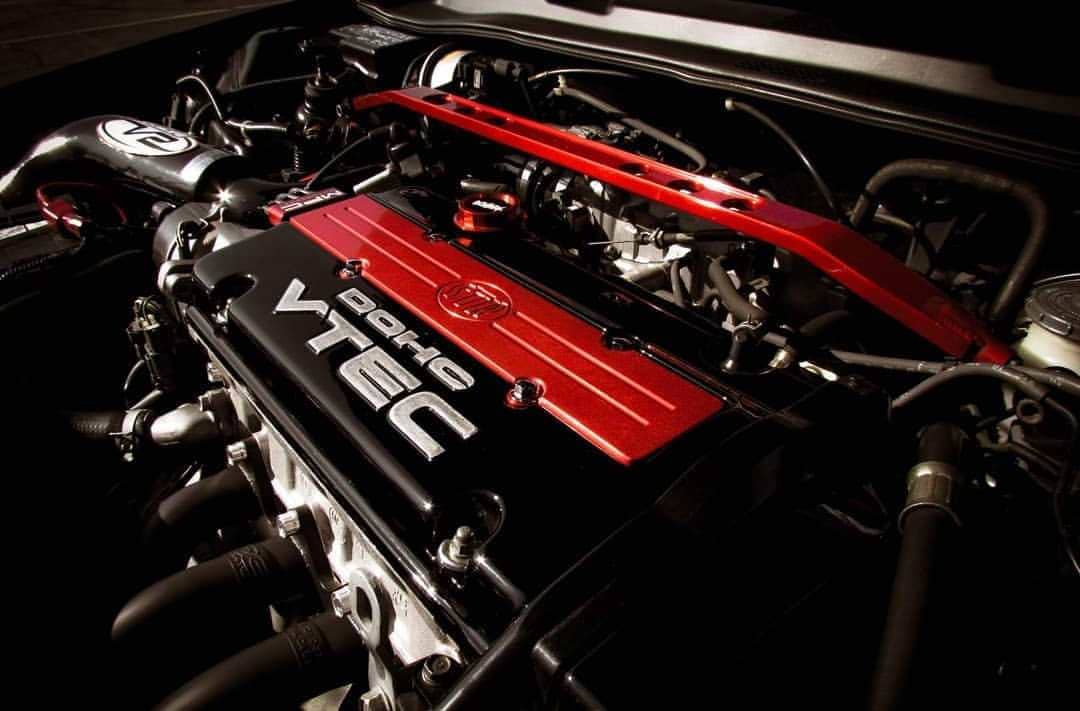 Was there more work on your car than you anticipated? Did you find a bucket of wiring worms, find some secret hidden problems…..
Of course, isn't there always? It had been bumped into in a parking lot which bent one of the front bumper supports which causes the bumper and pass headlight to be off by a few millimeters no matter how much I try to correct it. Drives me crazy but I'm the only one who even knows it's there. The car also started to misfire shortly after I got it but nothing that a little routine maintenance and a tune up didn't take care of.
Are there any unique mods on your car? Hyper-rare parts, custom made parts…
Being a 23yr old discontinued car makes most parts hard to find and the aftermarket support is pretty much nonexistent. I put a jdm type s front end conversion on it, have a super rare jdm midrise wing, jdm gunmetal gray grill, oem honda access window visors, atts grill badge to name a few of the more rare parts in my build. Some of the custom pieces would be from bballiancetb and include custom billet radiator mounts and cooling plate.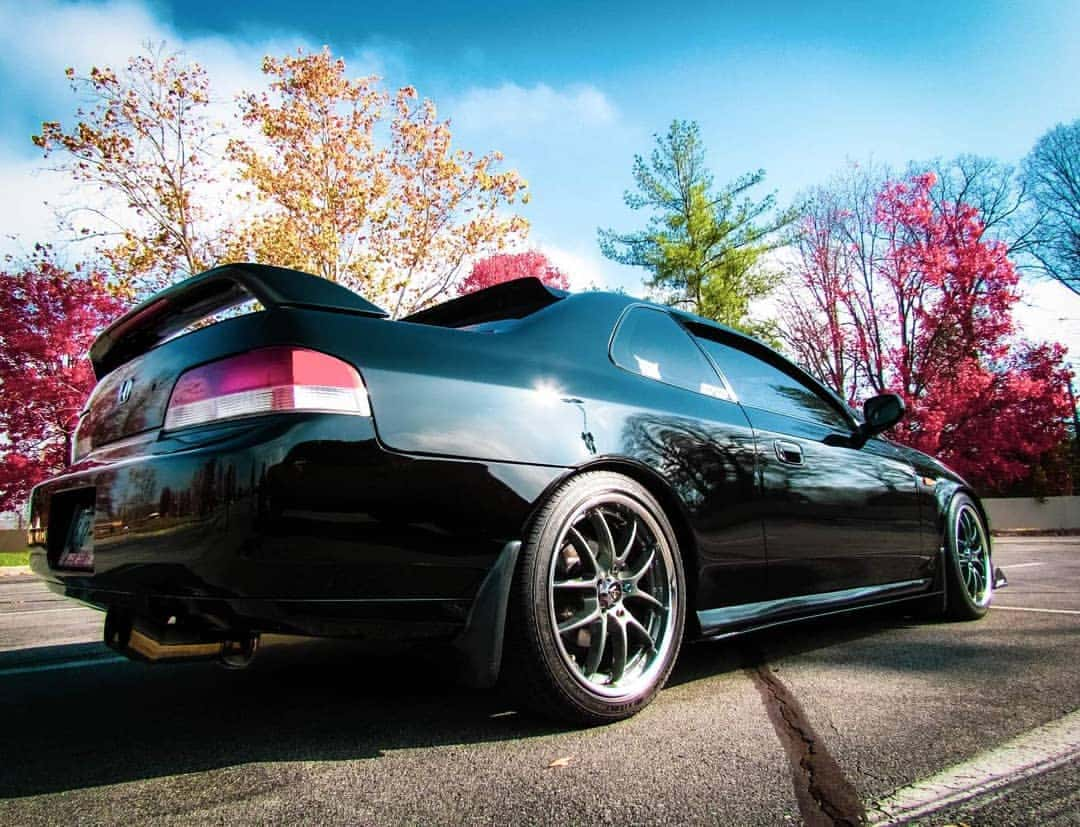 Would you consider your car done in its current form? Or do you have a list of "to dos" still left?
I believe a build is never truly done or finished. I have future plans of a full color change, different wheels and so on but I could make a to do list for days.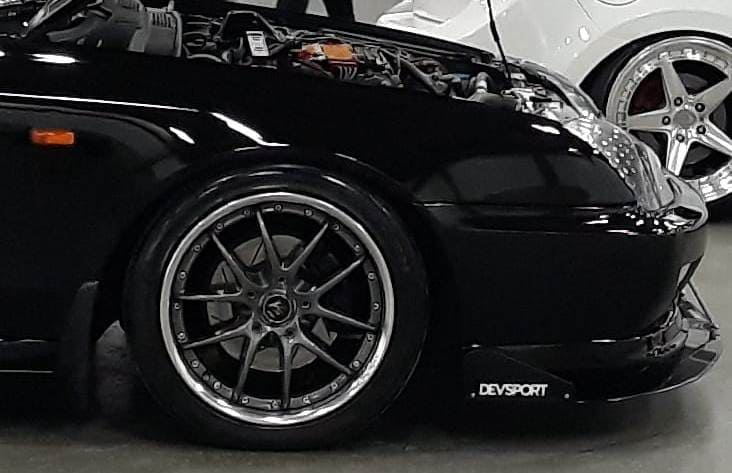 What is the biggest problem you ran into on your build?
Finding rare and discontinued parts but that's what I love. The hunt is the best part.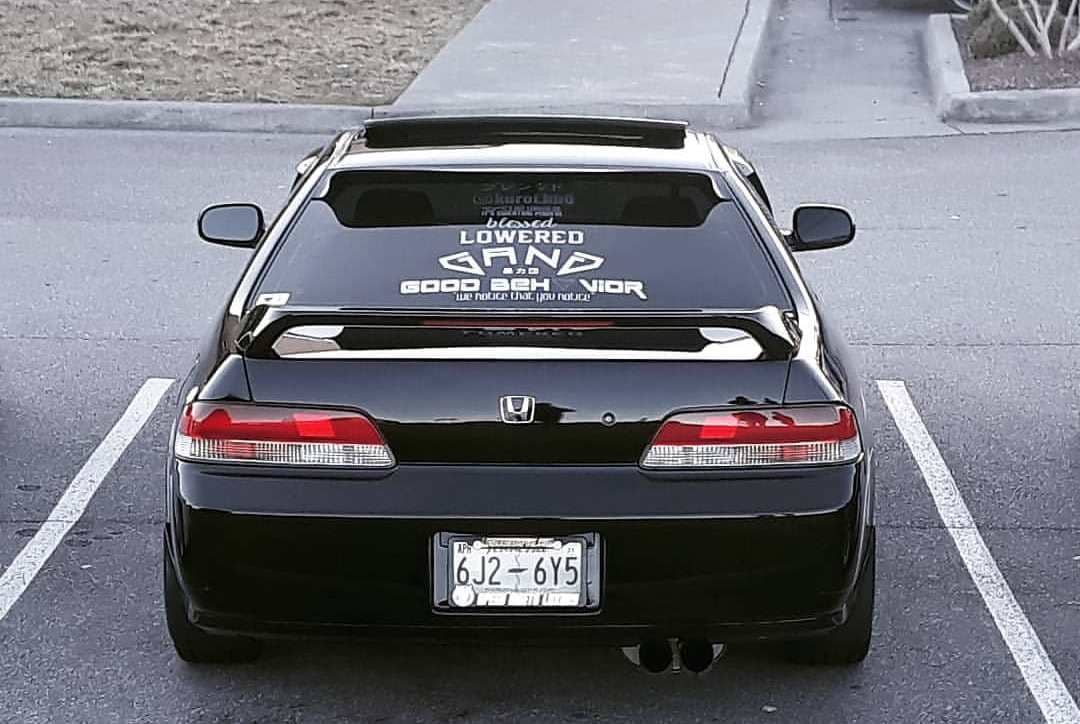 If you had to do it again, would you build the same car?
That's tough, I'm honestly not sure. It has been a great experience but I just dont know if I would start over with it or find one with more aftermarket support. I can say that I have no regrets, it's been a great car so far!!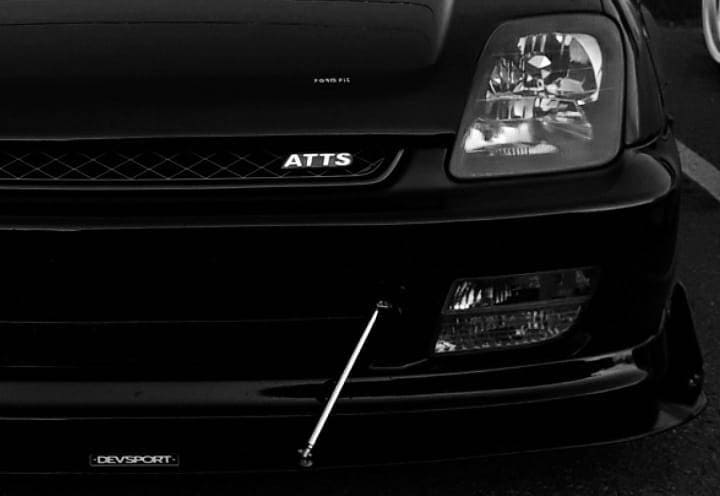 Are you apart of a club or crew with your car?
I am a part of team NvUS and that has really pushed me to do more. I get a ton of support from my chapter and the team as a whole.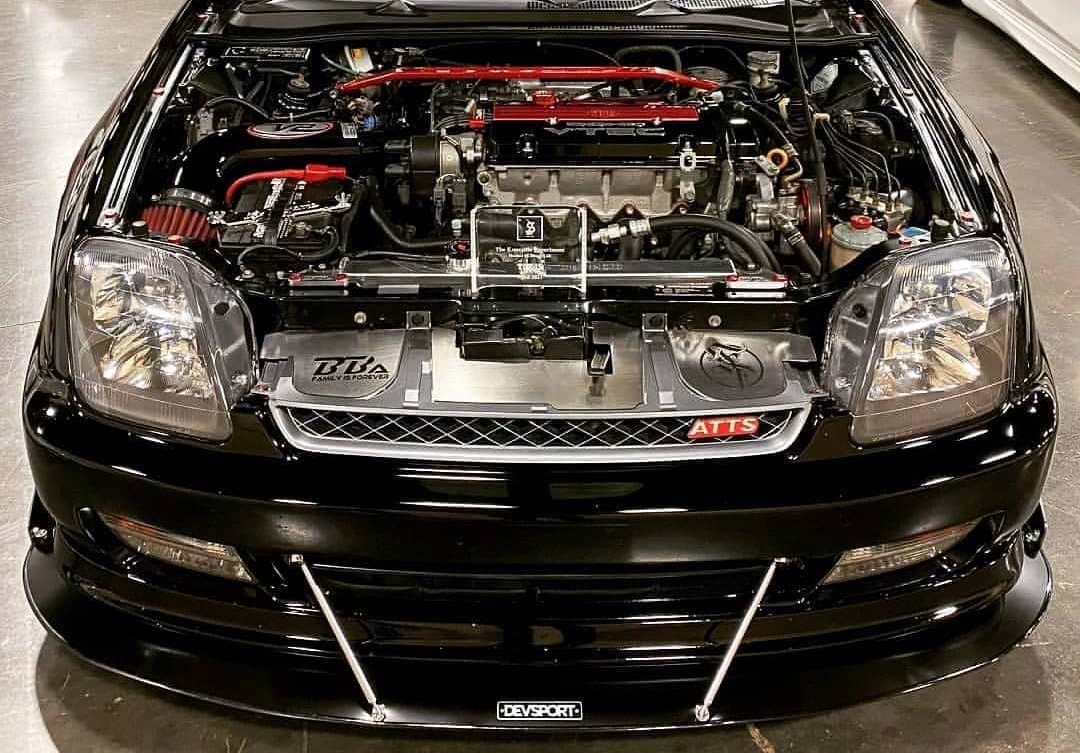 Is there any part/mod on your car you had to do a few times, or installed and then removed?
Several parts lol. I'm a perfectionist so I always see little things that can be tweaked or made better.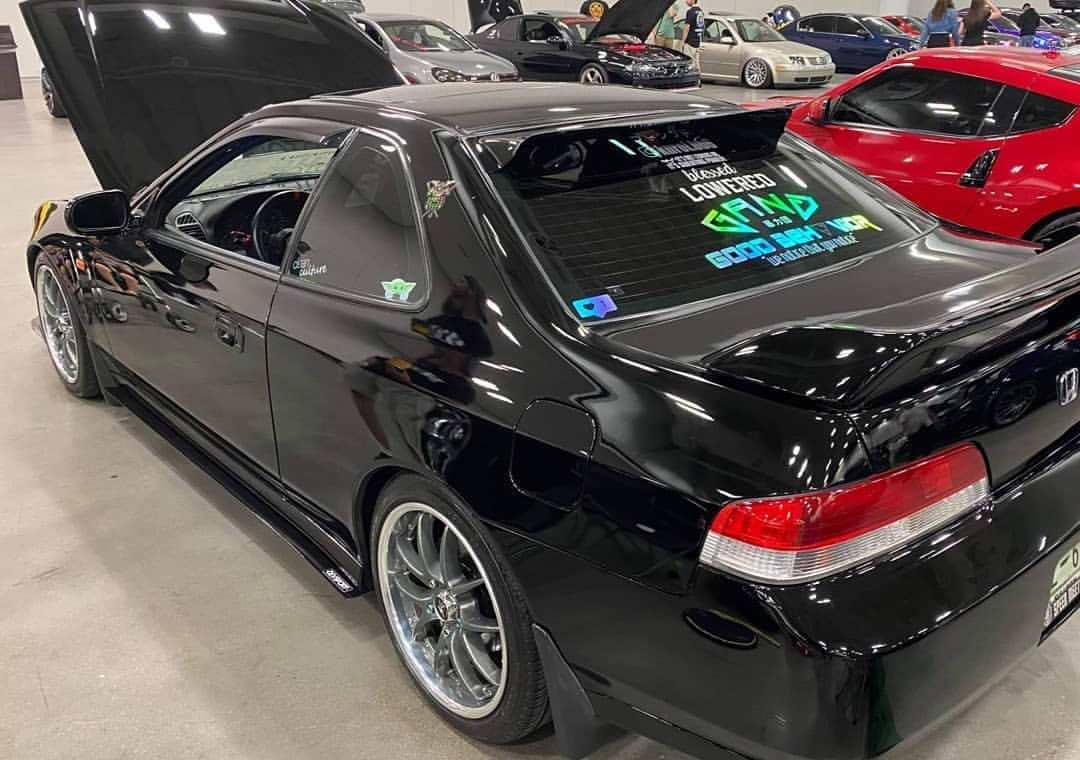 What is your favorite part on your car?
I can't say I have a favorite part because every part I put on the car has it's own value in the build from exterior, interior and engine bay. I love it all.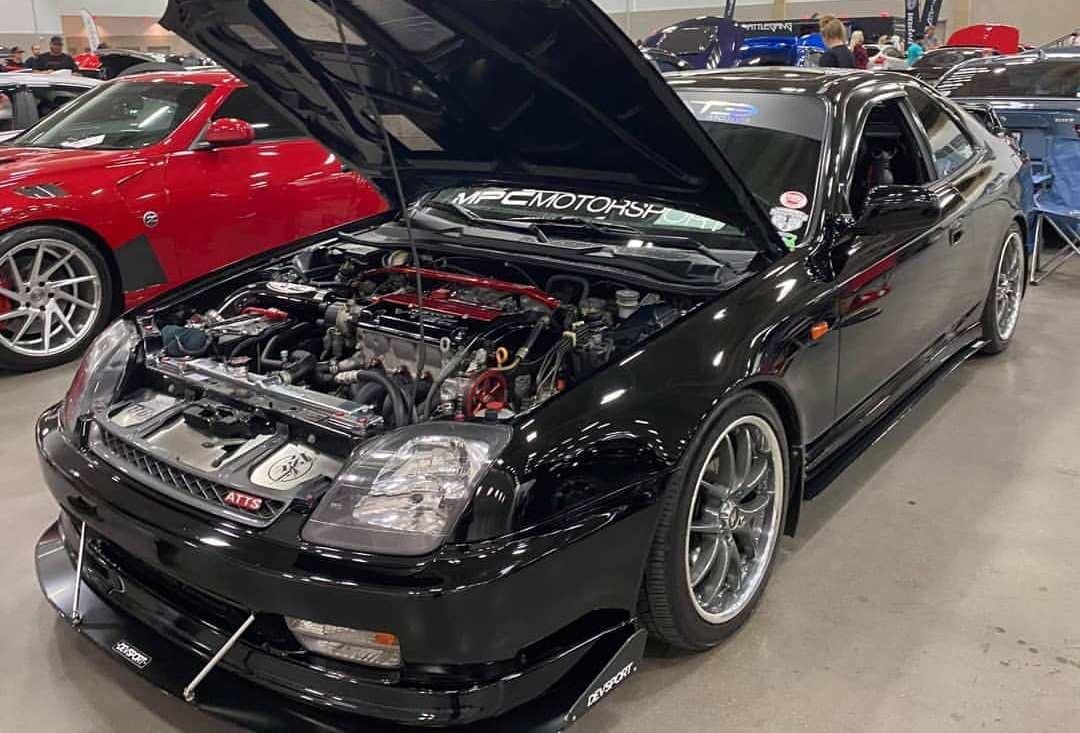 What's the best memory you had in your car?
I don't drive the car a lot but it is driven to every show I attend and the memories at the shows with my family are priceless. The road trips with my team and family to the shows are also a blast. I think my longest so far has been about 6hrs one way.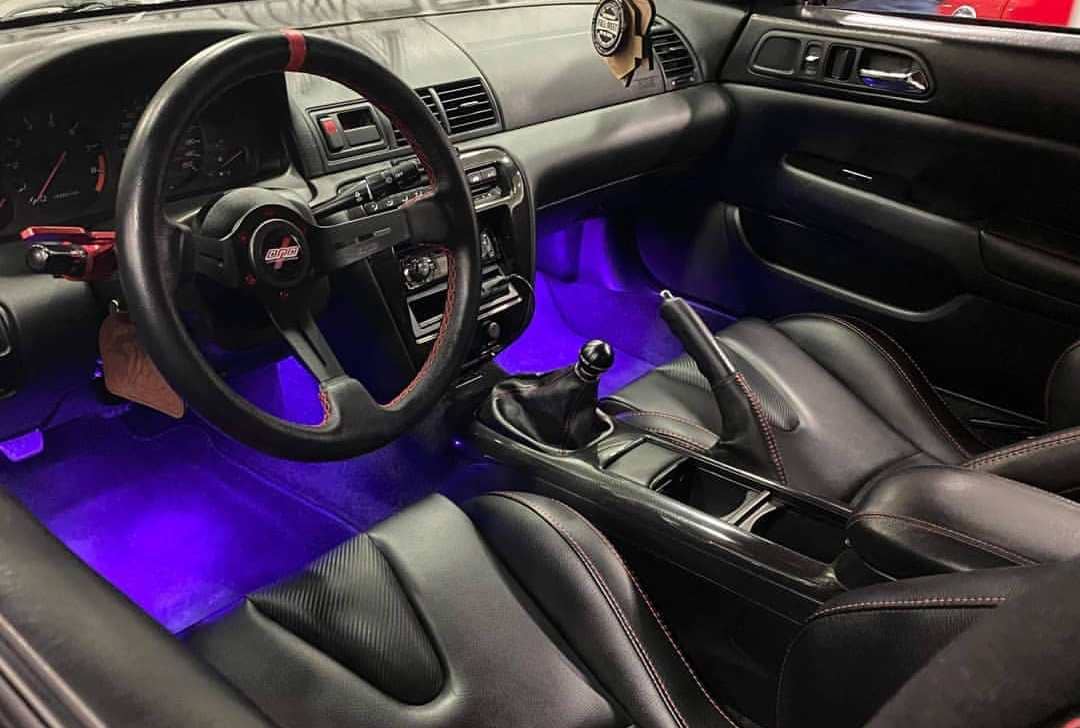 Build Report
Exterior:
Jdm authentic type s front end conversion including bumper, fenders with amber side markers, auth type s lip, auth jdm glass fogs with oem harnesses, relay and jdm switch, auth jdm gunmetal grey grill, auth jdm mid rise spoiler, hic rear window visor, auth honda access window visors wrapped gloss black, depo black housing headlights, devsport chin and side splitters
Interior:
braum elite x seats, planted technology seat brackets, dnd performance wheel, nrg short hub, dnd signal extender, custom leather rear seats, custom leather e brake boot and arm rest cover, itr leather shift boot, mpcmotorsport limited edition shift knob, honda access carbon fiber interior trim kit, prelude nation seatbelt pads, custom rearview infinity mirror with nvus logo, kenwood excelon single din, scar audio rear 6×9 speakers, mtx 10″ jackhammer sub
Engine dress up & Performance:
custom painted valve cover, custom painted aem v2 intake, aem lightweight pulleys, dc sports header ceramic coated black, dc sports exhaust, mishimoto aluminum radiator, trans oil cooler, dc sports short shifter adapter, jackson racing vtec sel cover, str plug cover, mpcmotorsport plug wire seperator, bballiance billet radiator brackets, bballiance cooling plate, downstar oil cap, pw jdm fender washers
Wheels:
17×7 work vs-ss wheels with phantom grey metallic faces black barrels polished lips and original work hardware, slotted brake rotors, volk formula lugnuts, dress up bolts burnt titanium valve stem caps
Suspension:
tein street advance coilovers, dc sports front upper strut bar, dc sports rear upper strut bar, dc sports lower subframe brace