Owner: Leo Barnes – Instagram: @StaticJdmAccord4WD
2008 JDM Honda Accord CL8 – Kingston, Jamaica
Now Thats Epic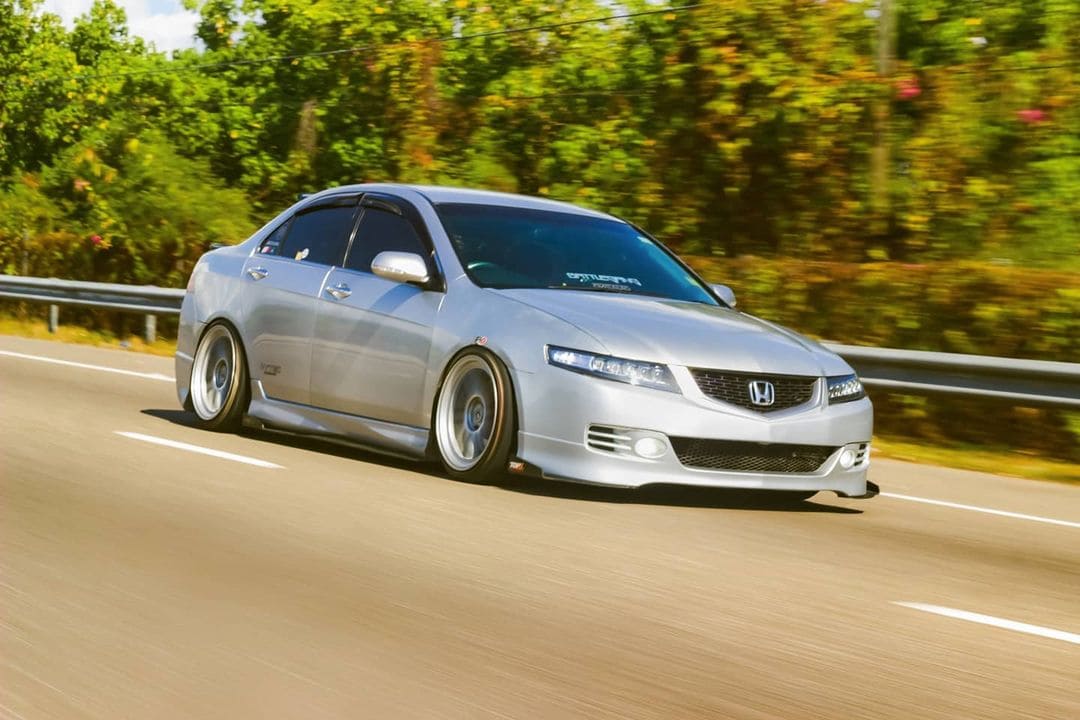 Was there any unusual circumstances around how you acquired your car?
No I purchased the car straight from Japan which was then sent to one of our local bonded warehouse. I am its first owner over 10 years now.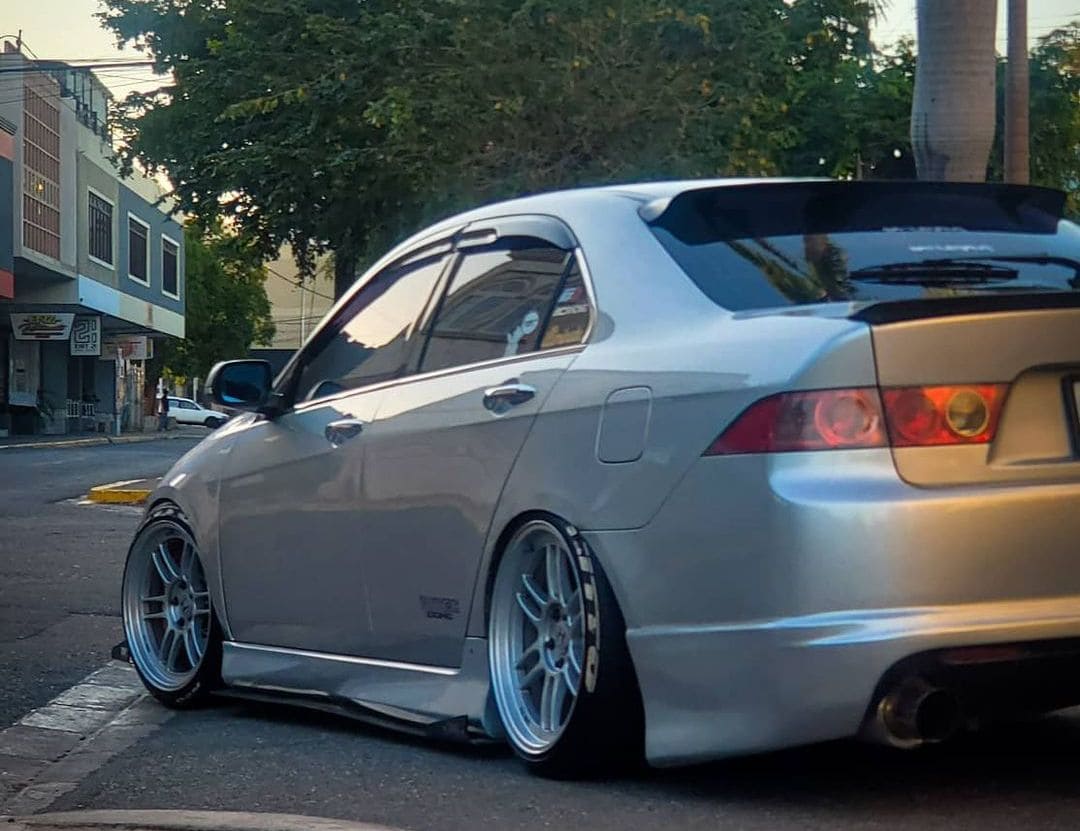 Was there more work on your car than you anticipated? Did you find a bucket of wiring worms, find some secret hidden problems…..
I bought the car completely stock, hub caps and all. Only thing I found out was after swapping in my second engine and replacing my sunframe, that my car is extremely unique to the tsx/euror cl7/9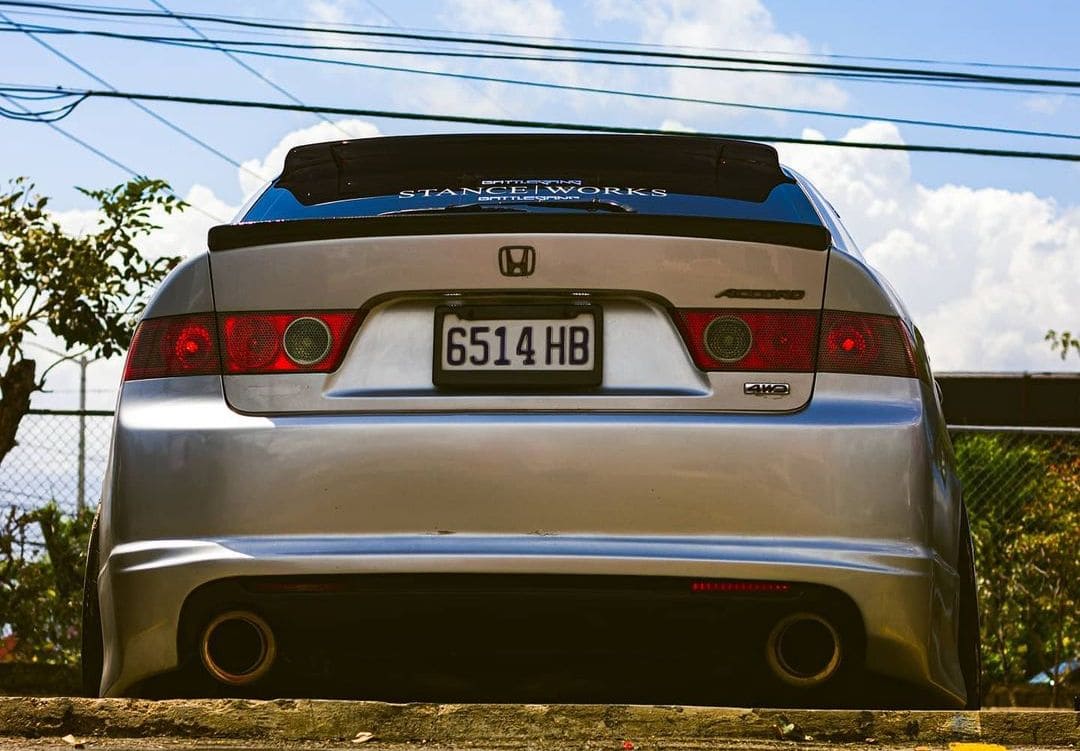 Are there any unique mods on your car? Hyper-rare parts, custom made parts…
Genuine Euro R Face-lift (Lip&Grill)
Mugen Sides
Custom Jewel Eyes from 2017 TLX
Custom Fitted Mugen Rear Bumper
Custom lower bumper grill setup
K24A2 swap Engine and custom fabricated engine mounts
Custom Top1Motors Side and Front Splitters
Custom Brembo Hybrid Brake Setup
Custom EuroR front Axle
Genuine Carbon Spoon Lip
RacingUSA front Sturt Brace
HIC USA roof spoiler and visors
Custom Extreme Low BCRacing with Custom Swift Springs (Custom valved dampers and spring rates for the CL8)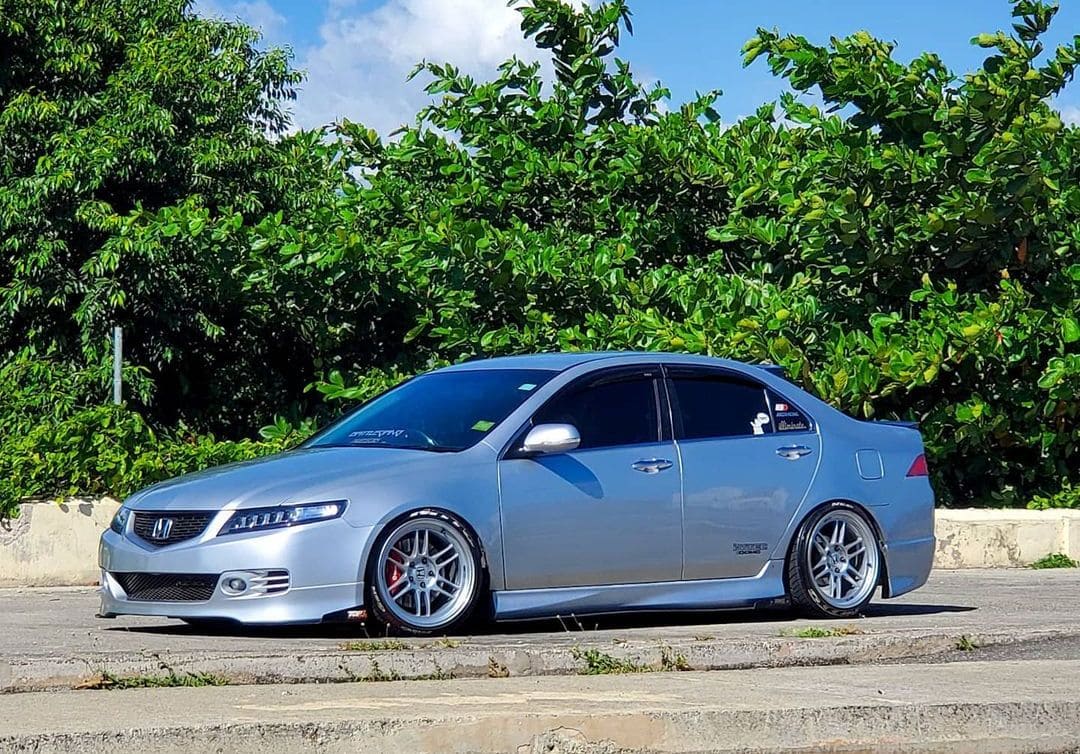 Would you consider your car done in its current form? Or do you have a list of "to dos" still left?
Custom Seats and Carpets are currently being worked on
Gruppe Intake
Complete Custom Spray Job Along with new Work Wheels
New Modolar Side Skirts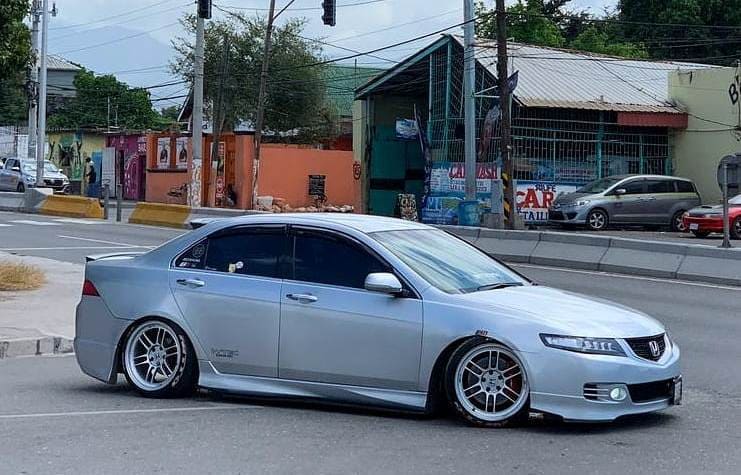 What is the biggest problem you ran into on your build?
Swapping in the K24 engine and also fining the right dampers and spring rates to manage the cl8 weight difference from that of the TSX or EuroR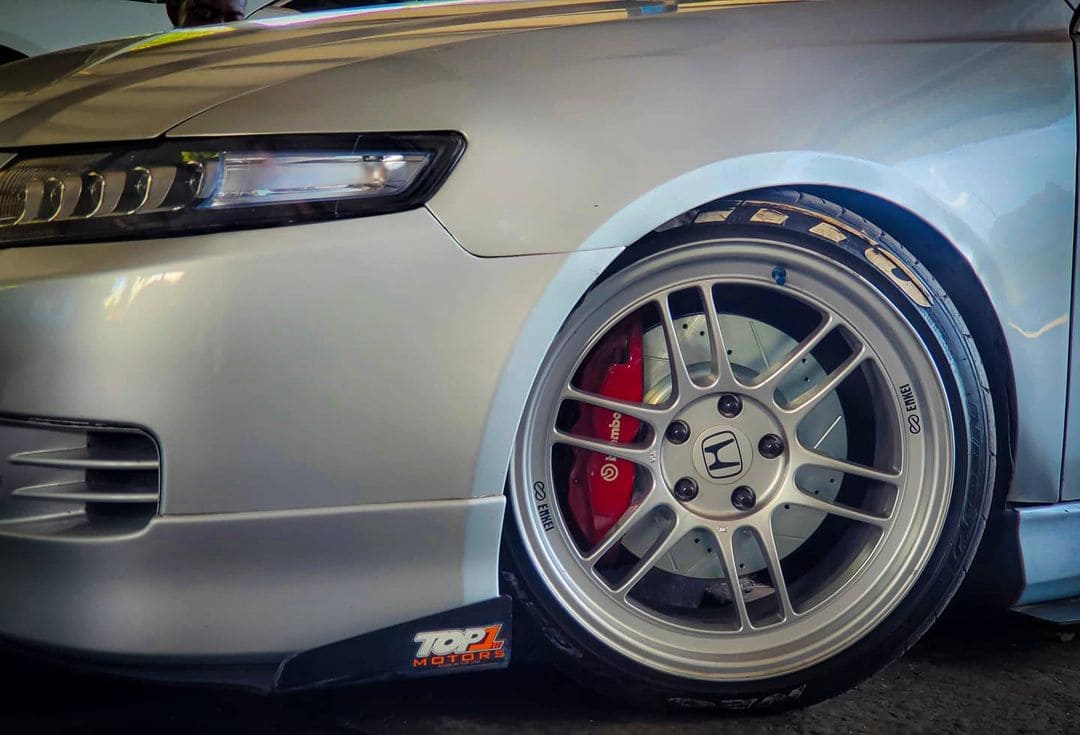 If you had to do it again, would you build the same car?
Yes I would do it again.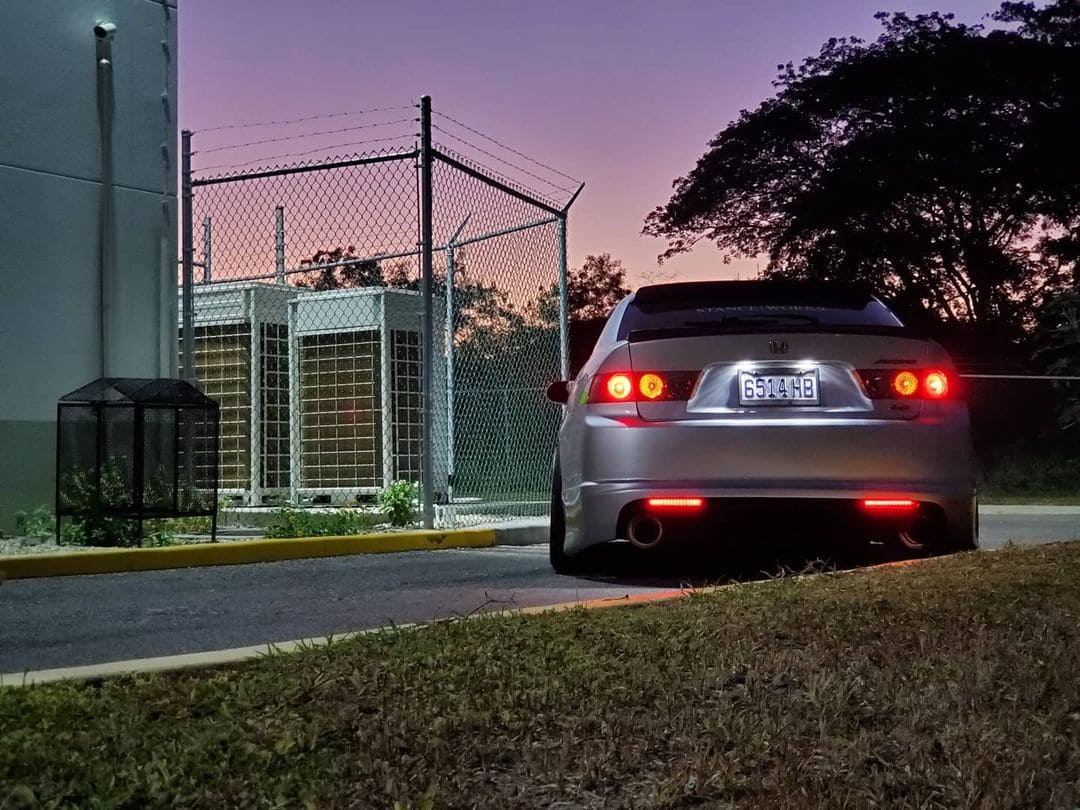 Are you apart of a club or crew with your car?
Yes I am the Founder of StaticJa
It has helped me to ensure that I lead by example ensuring that we do it right the first time rather than cheap and quick mods.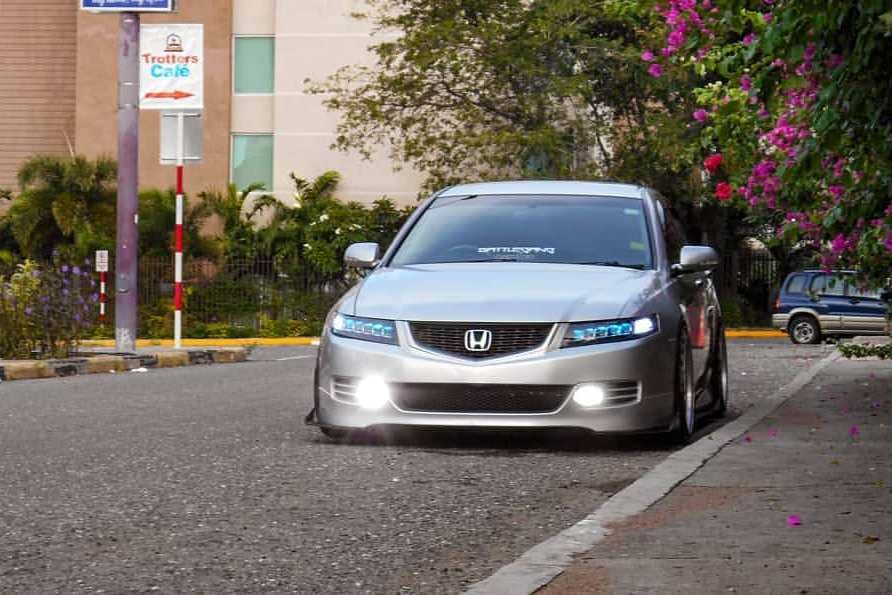 Is there any part/mod on your car you had to do a few times, or installed and then removed?
This is my second headlight setup, I had the halo rings but felt it was time to give them back to BMW. I wanted something from Honda/Acura which would keep my clean oem look to this build.
I had the full aspec kit for about four years I removed it because I've always preferred the euro r front and mugen rear.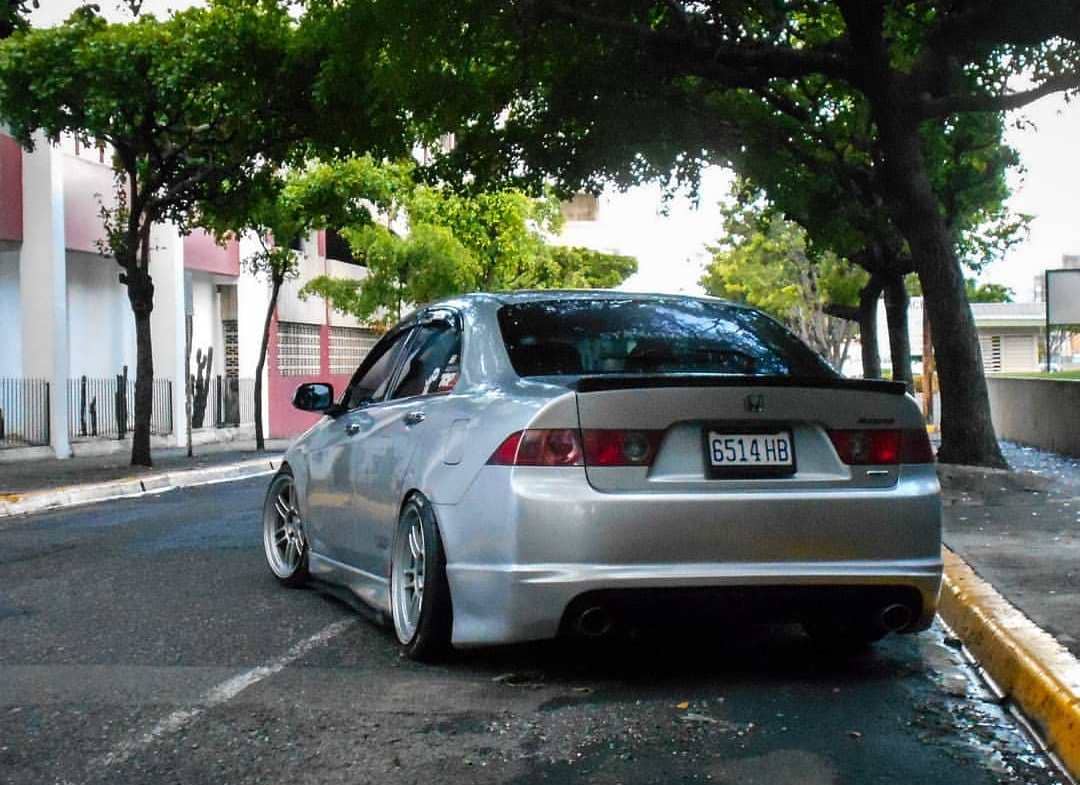 What is your favorite part on your car?
My headlights and my one of a kind suspension.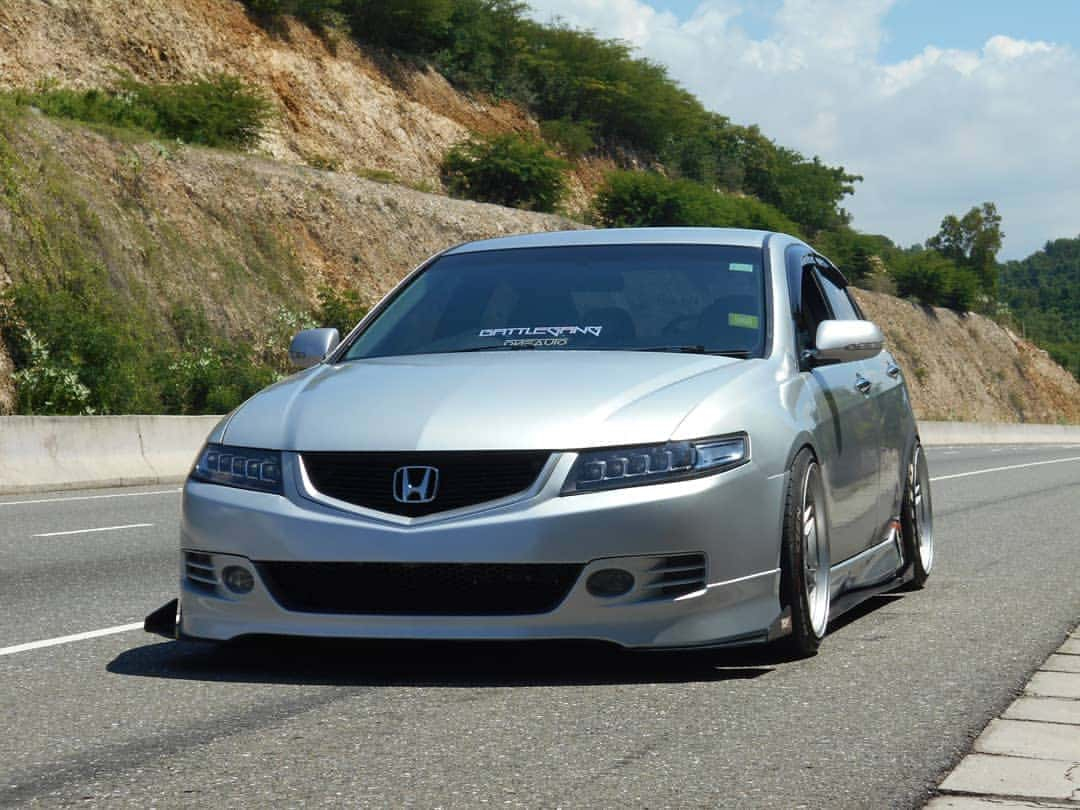 What's the best memory you had in your car?
The best memory I had was my earlier days when I used to surprise euro r cars by leaving them behind with my initial torque and then high speed cornering since my 4wd gave me advantages in both areas.
Build Report
Genuine Euro R Face-lift (Lip&Grill)
Mugen Sides
Custom Jewel Eyes from 2017 TLX
Custom Fitted Mugen Rear Bumper
Custom lower bumper grill setup
K24A2 swap Engine and custom fabricated engine mounts
Custom Top1Motors Side and Front Splitters
Custom Brembo Hybrid Brake Setup
Custom EuroR front Axle
Genuine Carbon Spoon Lip
RacingUSA front Sturt Brace
HIC USA roof spoiler and visors
Blacked Suede Headliner
Resonator Delete
Enkei 18*9 Rpf1 5 offset on 215 Nittoneogen
Custom Extreme Low BCRacing with Custom Swift Springs (Custom valved dampers and spring rates for the CL8)