Owner: Timothy Grace – Instagram: @eg6ix_
1993 Honda Civic SIR – Location: Pennsylvania, USA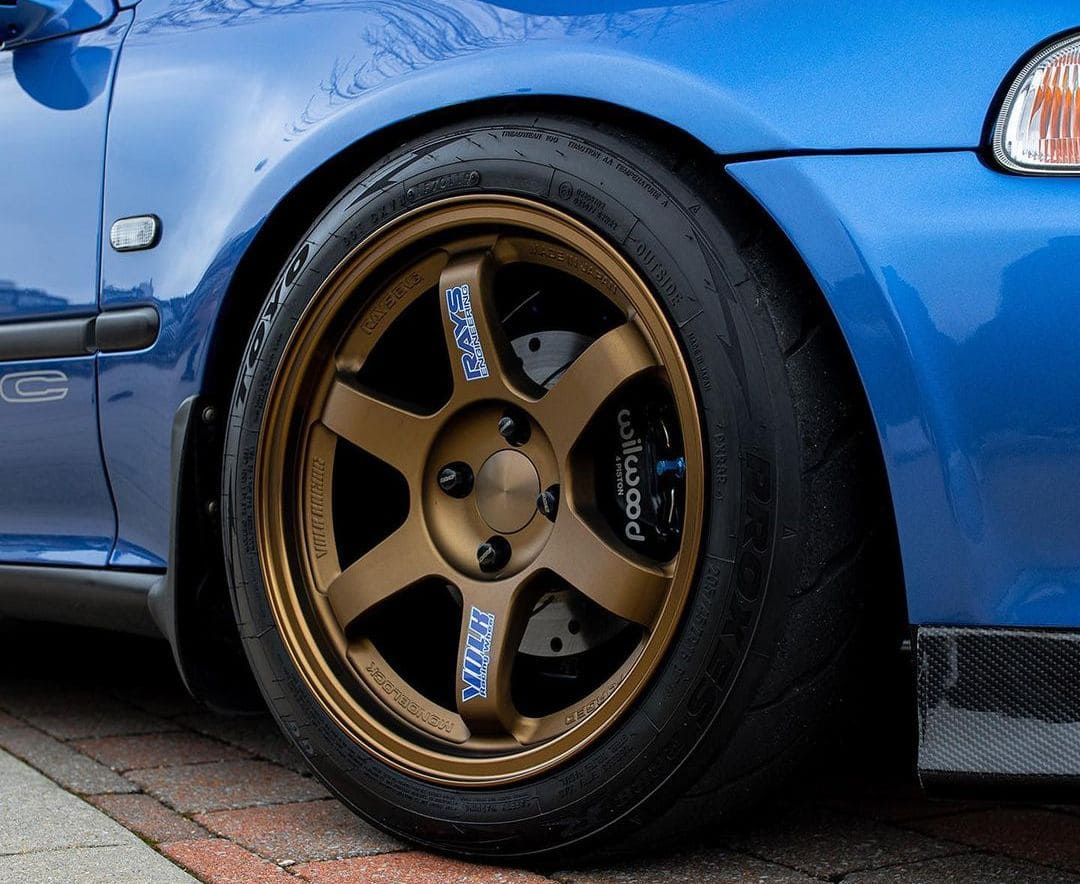 Was there any unusual circumstances around how you acquired your car?
Was in the market for a RHD Honda and this one just so happen to be within an hour from my house.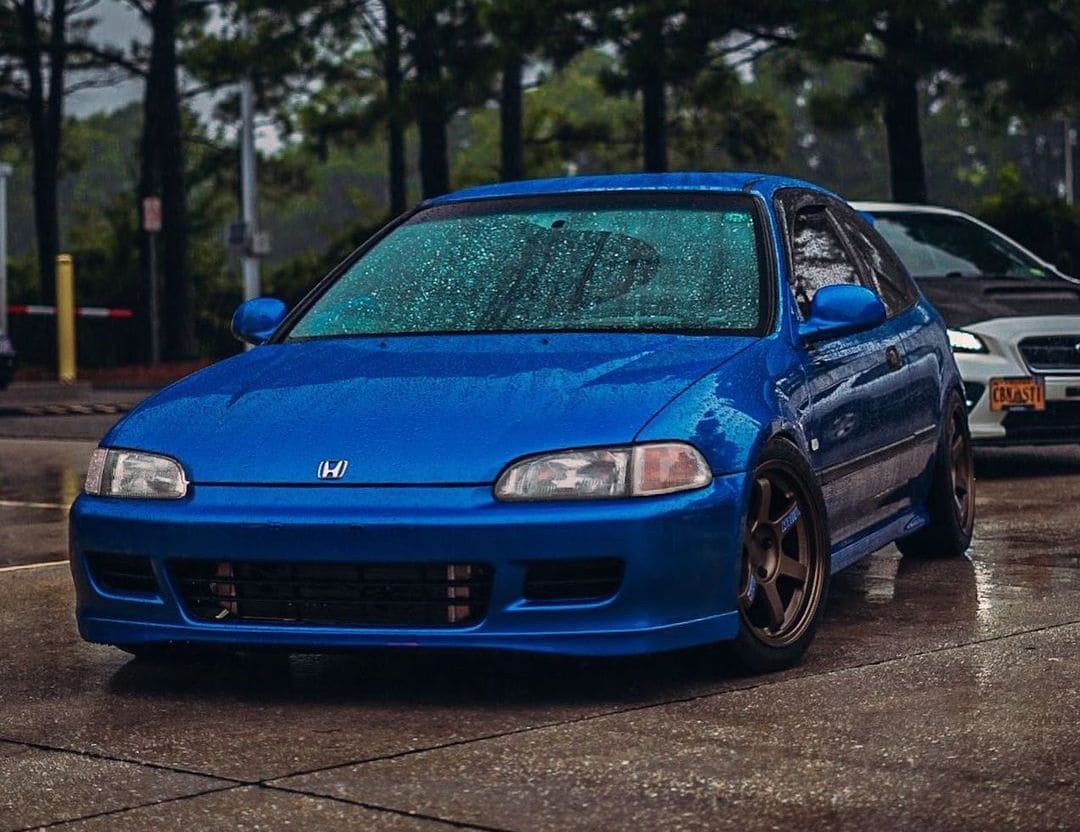 Was there more work on your car than you anticipated? Did you find a bucket of wiring worms, find some secret hidden problems…..
Bought the car November 2019 and by Christmas the car was gutted down to the bare minimum ready for paint. Not many hidden problems but found out the car at one point at a bolt on roll cage and the Japanese tap into as many oem wires as possible, assuming for aftermarket gauges.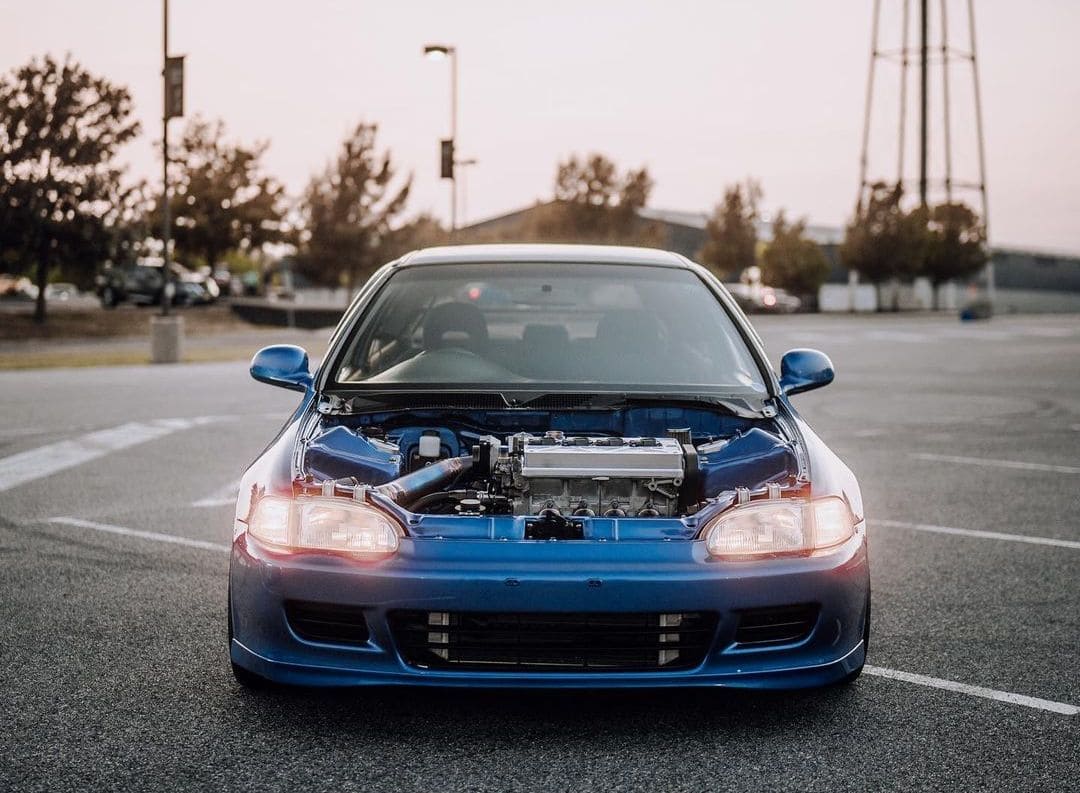 Are there any unique mods on your car? Hyper-rare parts, custom made parts…
Lots of one off parts, or limited quantity. I'd say the rarest part of the car would be the interior. The car itself is rare the eg6 are getting harder to find overseas let alone in the states but most some with a gray interior.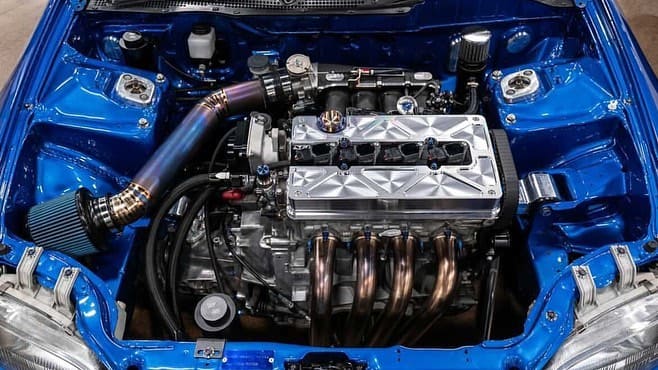 Would you consider your car done in its current form? Or do you have a list of "to dos" still left?
I don't think a car can ever be "done" more of just being content for the time being. Since the cars has came out April 2021 I've continued to change things up. Stuff I wasn't happy with or parts I couldn't find / back order.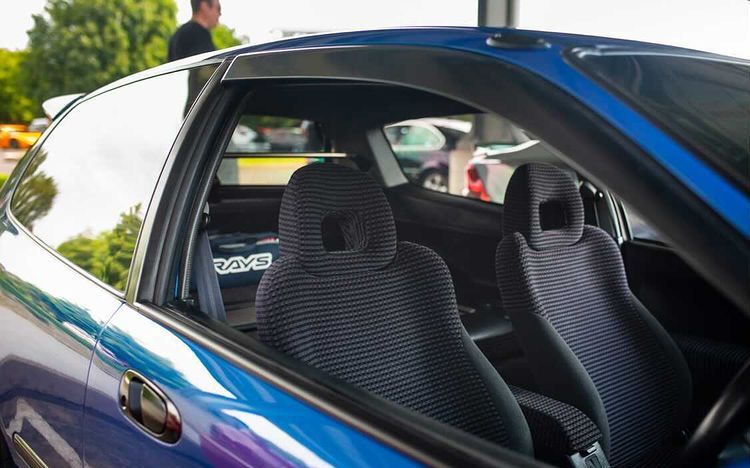 What is the biggest problem you ran into on your build?
Covid with parts being out of stock and on long waits it really slowed me down and changed up the build. I had a k20a2 in the car up and running with some borrowed parts but there was other issues I ran into and with no clue on when the parts I needed would be back in stock I decided to go back to a b series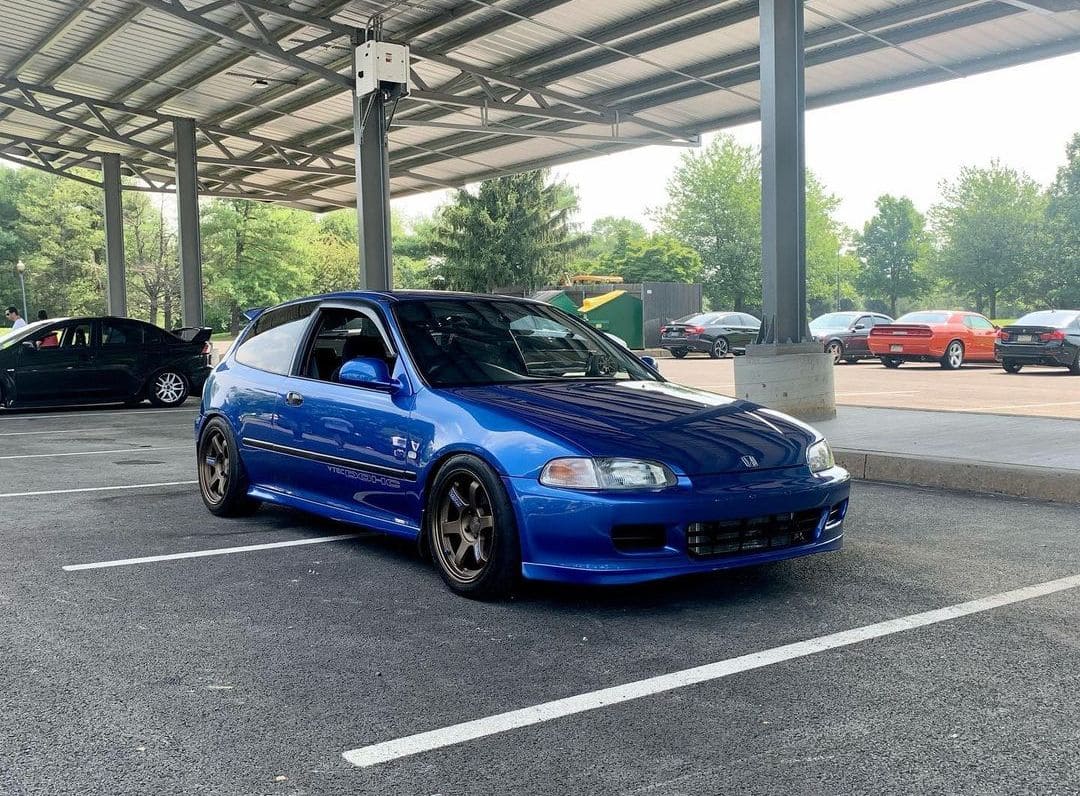 If you had to do it again, would you build the same car?
I would of stuck out and waited on what was needed to finish the k. It ended up taking much longer then I expected to get the b series up and running that I probably could of just waited on what I needed for the k swap.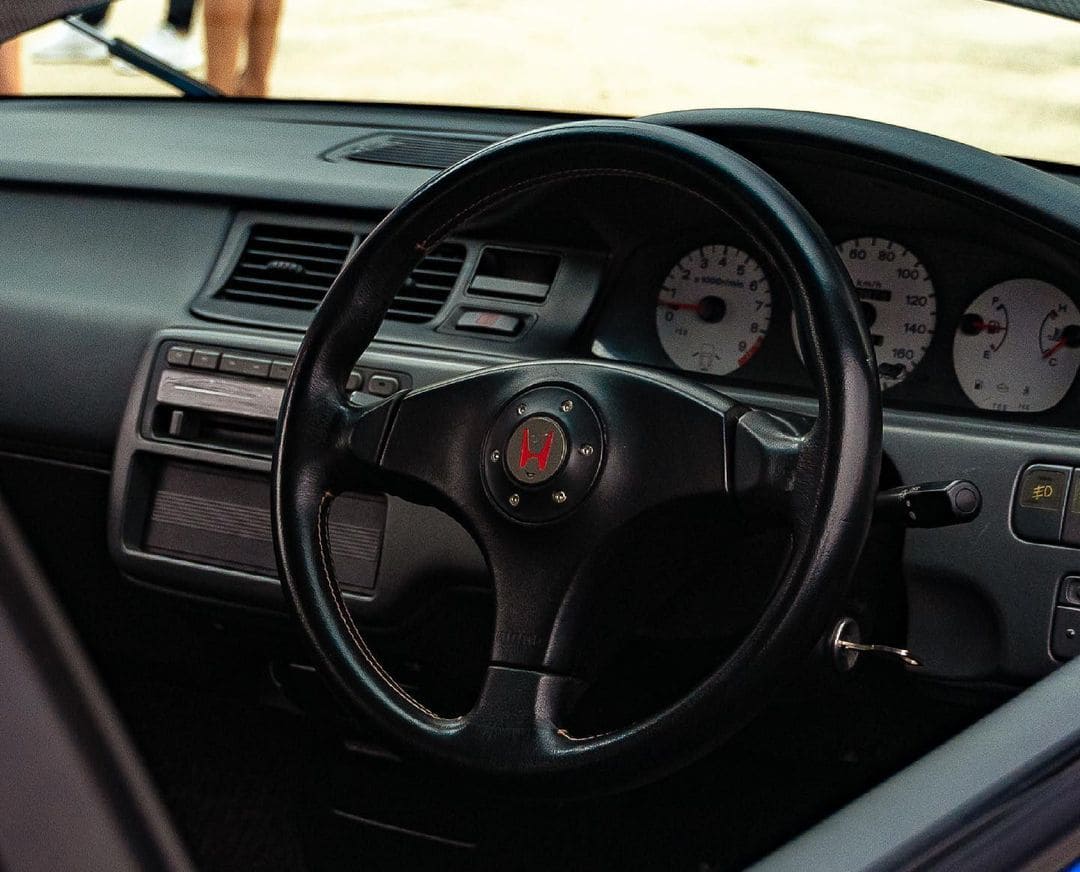 Are you apart of a club or crew with your car?
Nope just a close group of friends who help each other with their builds.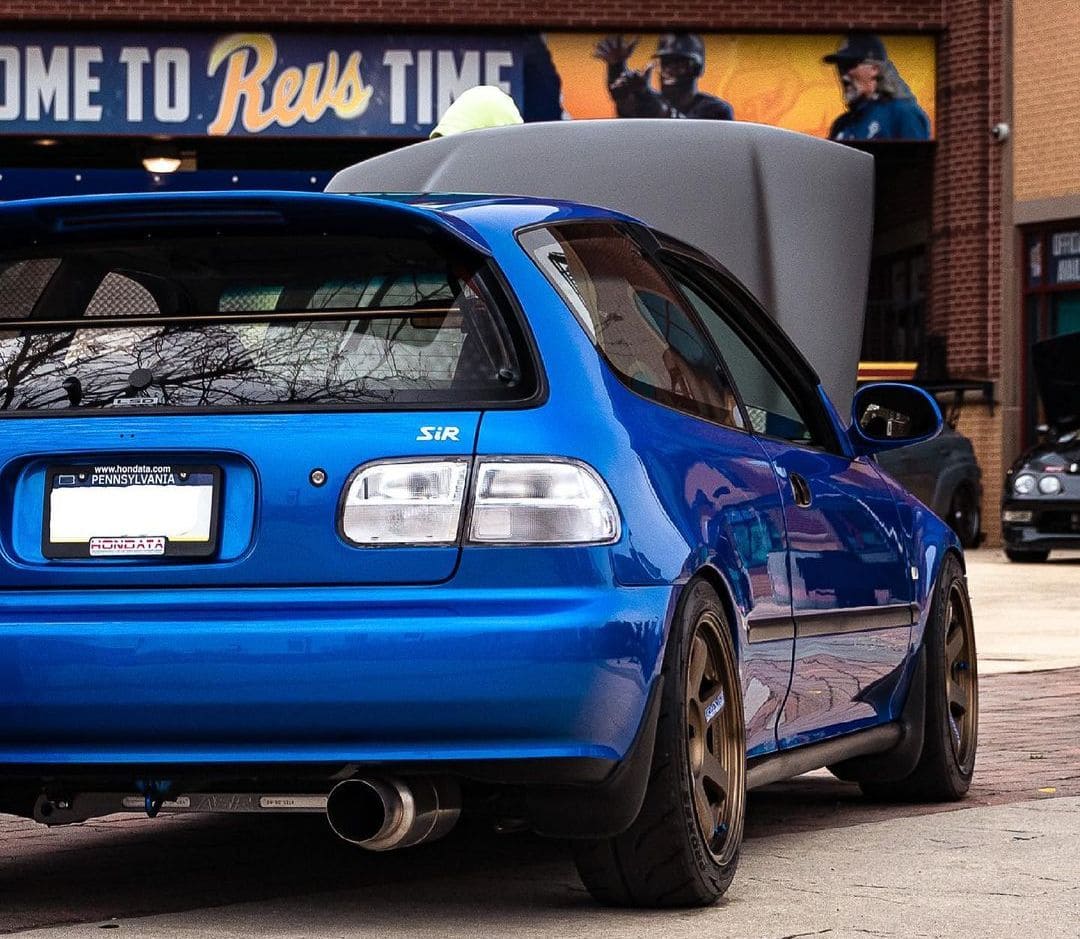 Is there any part/mod on your car you had to do a few times, or installed and then removed?
Transmission was in and out the car problem 5 times within the first more or so of the car running. Was having a issue with the trans not shifting into certain gears, come to find out there was a bent shaft in the trans.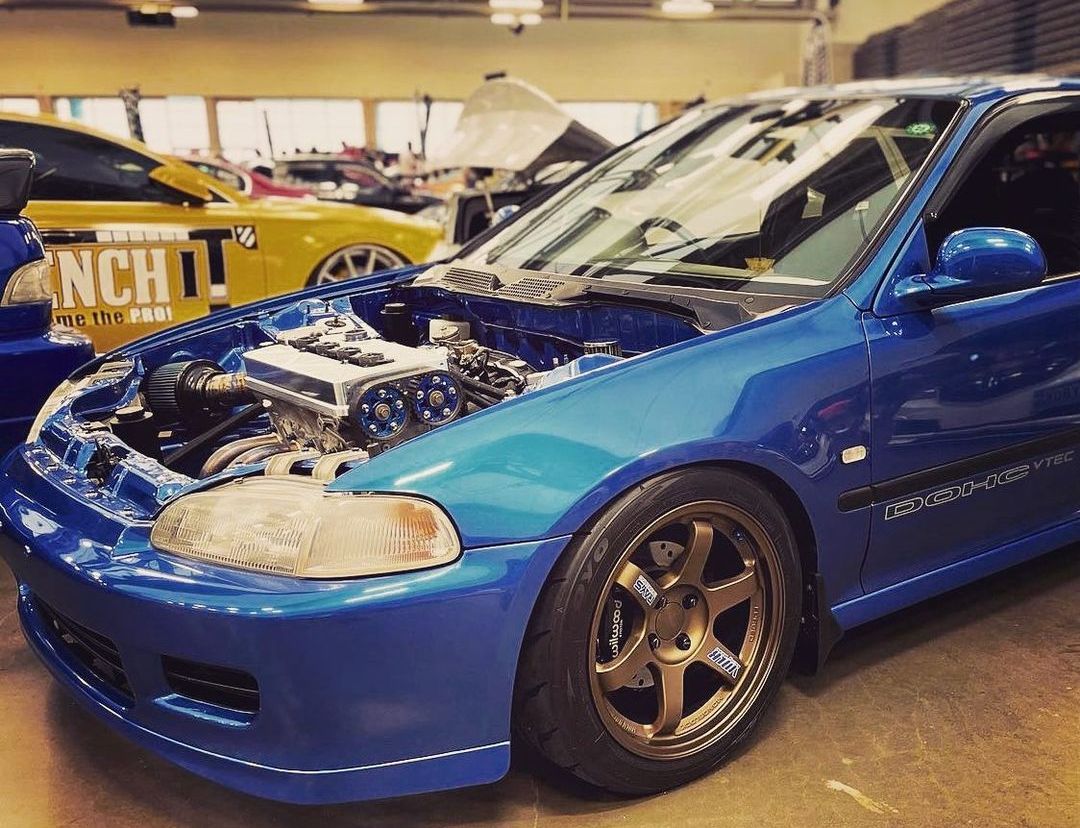 What is your favorite part on your car?
Interior, car originally had the gray and purple interior, that's the most common with the eg6 and I just hated everything about it. Now that I have the full black checkered interior I feel like that really completed the car.
What's the best memory you had in your car?
All the people I've met and the places I've been.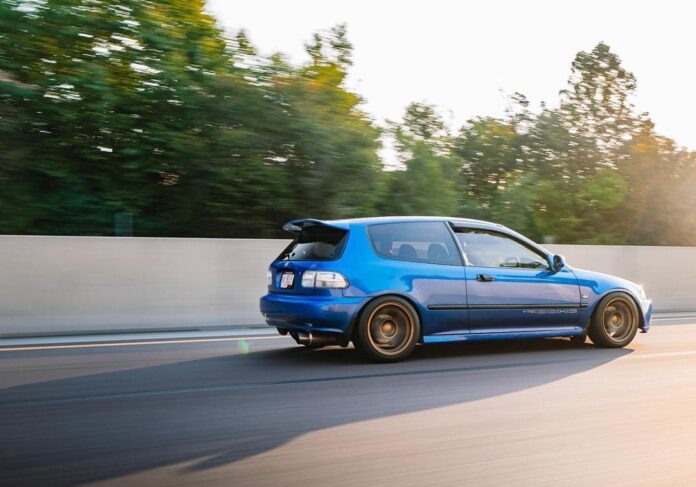 Build Report
Performance Modifications:
-jdm spec r b18c with matching lsd trans.
-plm 4-1 big tube headers
-70an hasport mounts
-wireworx mil spec engine and charge
-speed factory titanium intake/exhaust studs, 10mm, trans case, valve cover bolts
-aem fuel rail & fpr
-aem cam gears
-skunk2 ultra street manifold
-skunk2 pro series 74 throttle body
-stage 2 Comp clutch kit
-buddy club pro series 2.5 full exhaust
-speed factory tucked rad with dual fans 16an lines
-Chasebays coolant over flow
-speed factory 16an upper and lower coolant housing speed factory
-custom titanium intake
-gram 1000cc injectors
-skunk2 head package (cams springs retainers)
-chasing js titanium vtec cap, oil cap,
-locash C&C valve cover
-speed factory catch can with vibrant lines and fittings
-burton racing coil on plug kit
-speed factory coil bracket, cap block off
Interior Modifications:
-SIR eg6 20th anniversary black checkered interior
-oem Radio delete
-itr steering wheel
-mugen shift knob
-spats rear brace bar
Exterior Modifications:
-full car respray oem captiva blue
-paint matched oem SIR lip, Ek side skirts custom fitted
-oem stanly plastic head & corner lights
-all clear tail lights
-oem splash guards
-16×8+25 volk TE37 concave og
-205/45/16 Toyo r888r
-Js racing rear spoiler
Suspension/ Brakes
-integra Type R steering rack
-kTuned Compliance Bushings
-whiteline Caster Kit
-ASR Subframe Brace
-ITR Sway Bars
-energy Suspension rear trailing arm bushings
-algernon adjustable coilovers
-truhart front and rear camber kit
-wilwood DPHA front caliper bbk
-stash auto brake tuck kit
-wilwood adjustable prop valve
-chasebays brake booster delete
-wilwood brake master
-chasebays clutch line
-s2000 clutch master
-downstar fire wall block off plates