Owner: Darren Lee – Instagram: @c30.moose
2011 Volvo C30 R Design – Location: Cambridge, UK
Photographer: @_nevermore_photography
Was there any unusual circumstances around how you acquired your car?
So my previous car was a 2012 Range Rover Sport TDV6 HSE, the first lockdown came and pretty much made it a very expensive driveway ornament. I figured a more economical car would be better and started to look around. I had a look at a Mini Cooper S but wasn't sold on the idea… Then saw the C30 online, not far from me! Went to have a look at a small dealership, we talked money and I left with a Volvo!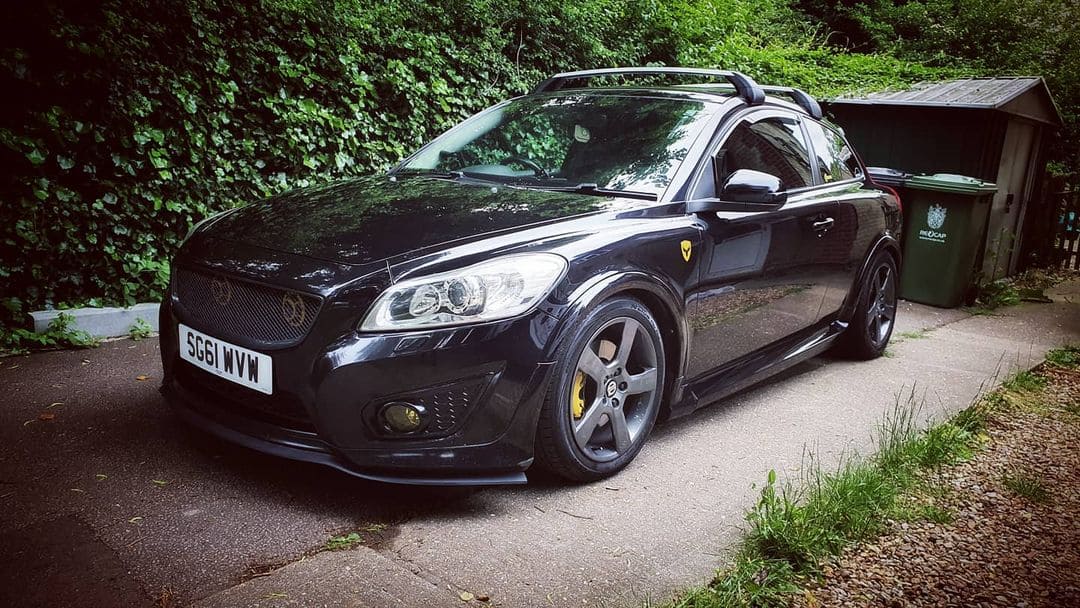 Was there more work on your car than you anticipated? Did you find a bucket of wiring worms, find some secret hidden problems…..
Surprisingly there was not and has never been any major issues with the C30! The radio didn't work initially but it turned out to just be a fuse… And the paintwork was terrible… A local company came out and machined the entire exterior and removed all the deep set water and sap marks and restored the colour. Other than a million paint chips from what I can only assume was caused by a long gravel drive, the cars spot on!
Are there any unique mods on your car? Hyper-rare parts, custom made parts…
There's not been much modification to C30, mostly cosmetic. With the exception of a BAF Motorsport K brace in the rear, which are custom made to fit certain cars. I had mine done in a powder coated yellow.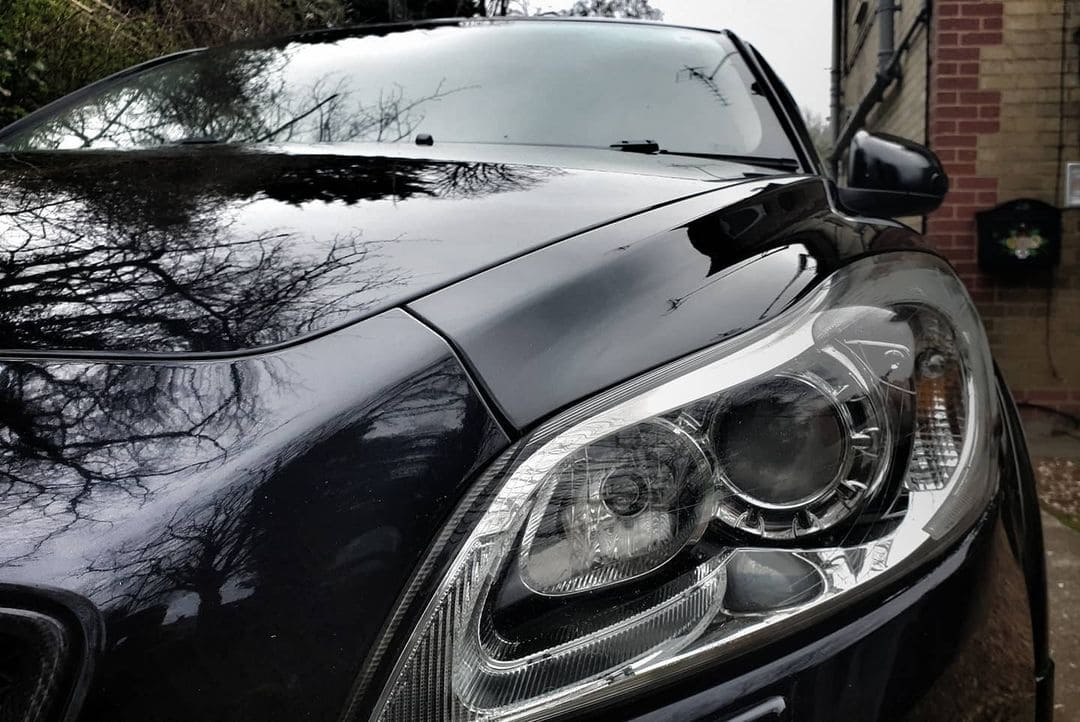 Would you consider your car done in its current form? Or do you have a list of "to dos" still left?
I would still like air suspension and a decent cat back exhaust… And a custom tune! I love the idea of getting it wrapped in something a little different (and that takes less maintenance to clean)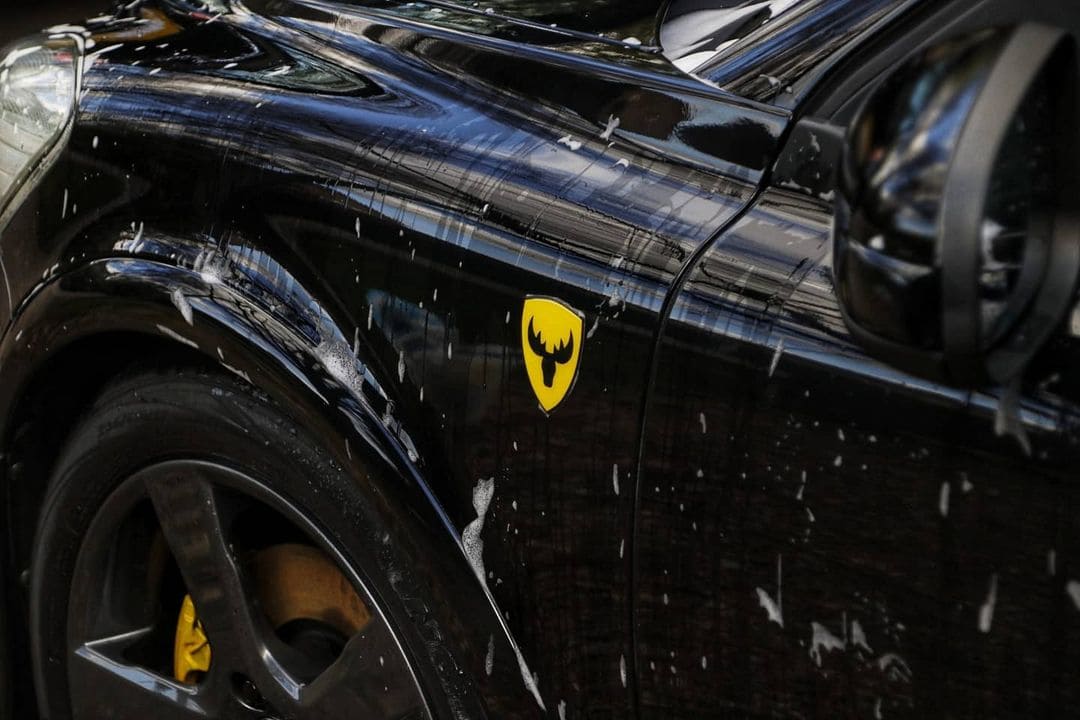 What is the biggest problem you ran into on your build?
So far the biggest problem has been a remap… Unfortunately the D3 is not just a plug in and play remap, so I've been to a couple of tuning specialists for an on the bench remap… Other than Volvo using a different ECU to what was expected, because it's behind the passenger front wheel in the bumper, it's prone to bad weathering and corrosion. This meant that the wiring is badly corroded and the plugs cant be removed… It's an ongoing process!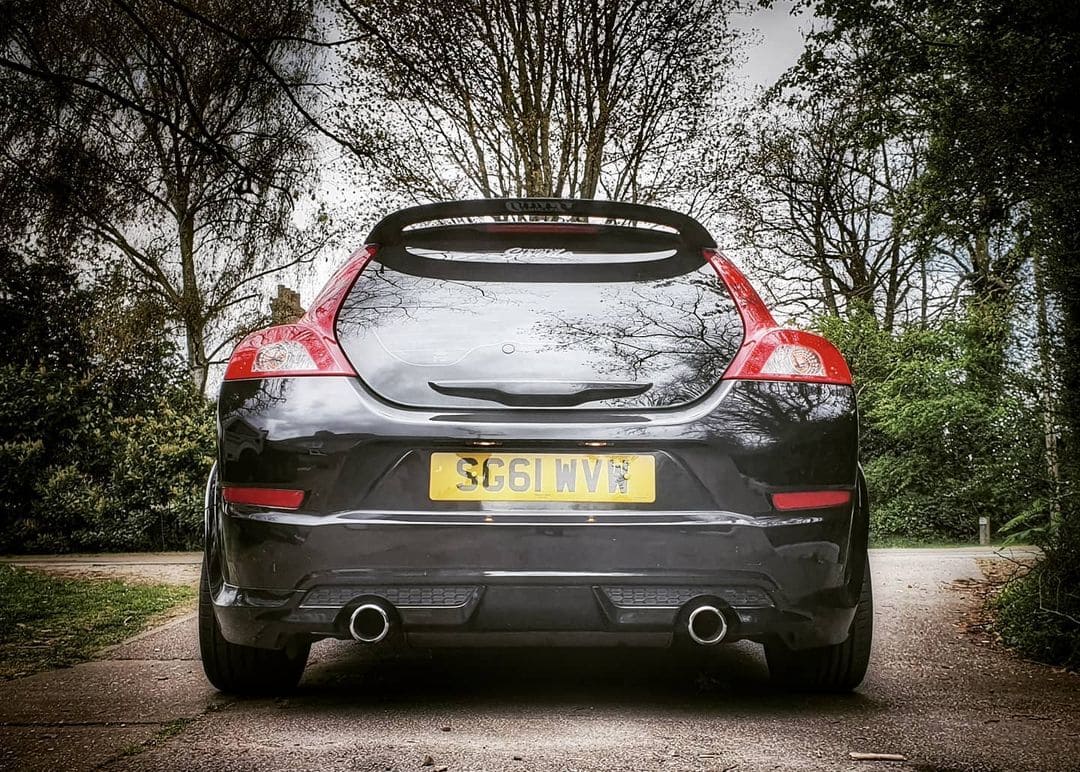 If you had to do it again, would you build the same car?
I don't think I would do anything different and wouldn't have chose a different car! I think the T5 would have been a better engine option for my driving style, but the MPG is a lot worse than the D3.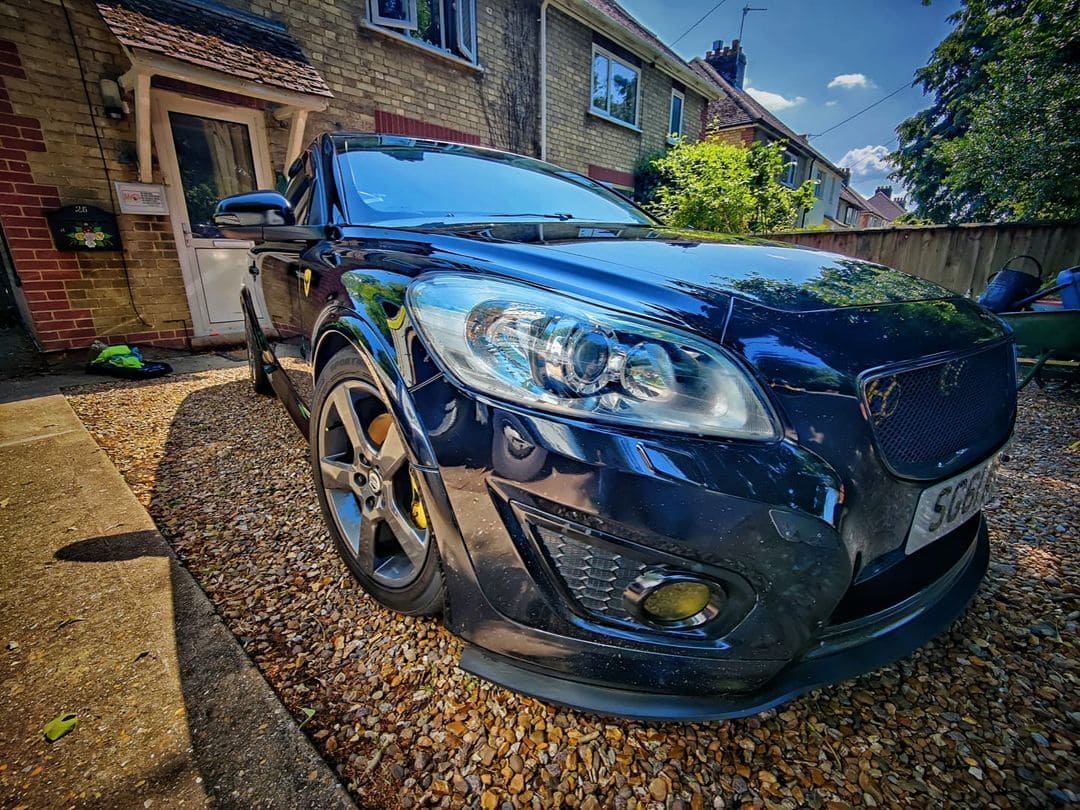 Are you apart of a club or crew with your car?
Over the years I've dipped in and out of a few clubs, but found a local one not long after getting the C30 I came across CBCarscene on Instagram. I figured as they were local I would show my face at a few meets and see how things went. Turns out this was the club I should have been part of all along! Great bunch of guys and girls, real good selection of cars and a lot of respect and kindness all round.
I don't think being a part of CBCarscene has influenced me too much, but a few friends have made subtle hints and suggestions… And I may have applied a few of those!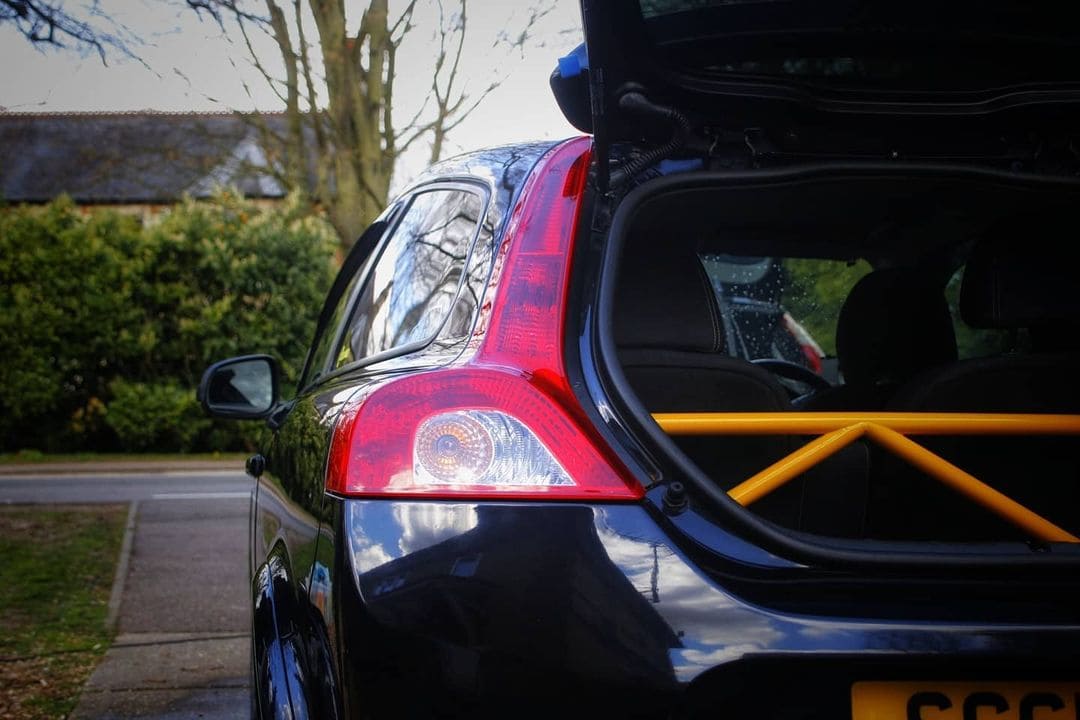 Is there any part/mod on your car you had to do a few times, or installed and then removed?
Roof bars! A member of CBCarscene had some roof bars going and I've always liked the look so I snapped them up! Love the look and gives it a little something extra. My driveway is under a lot of sap spitting trees so I was forced to get a car cover that unfortunately doesn't fit over with the roof bars on.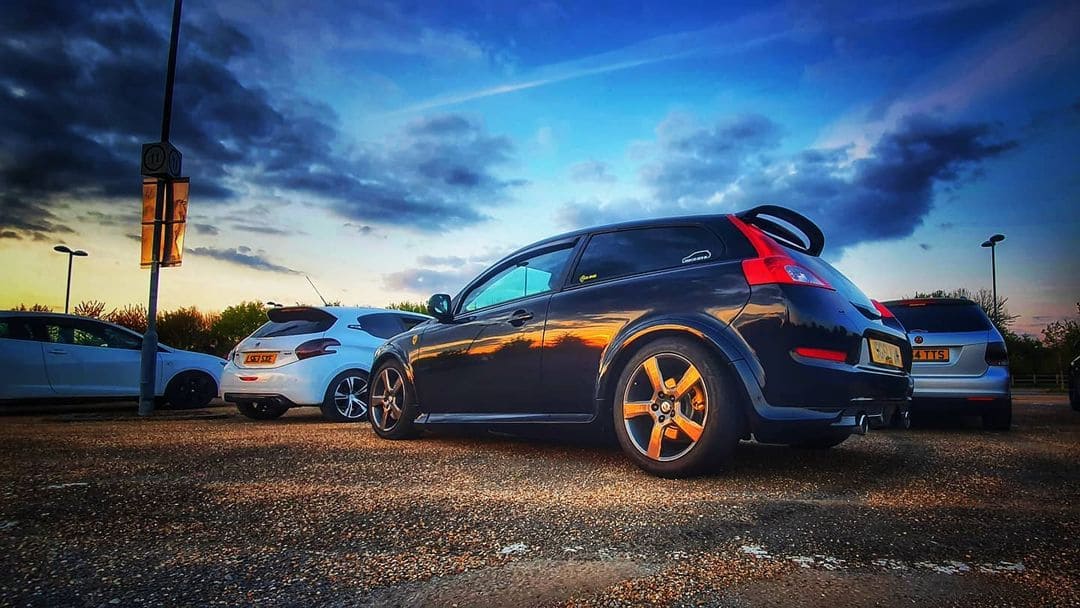 What is your favorite part on your car?
My favourite part of the car has the be either the turbo sound or the comfort to drive. The turbo sounds almost like a bad supercharger most of the time! And comfort… Air con, heated seats, cruise control, sat nav, optical sound system… Nothing missing that I would want.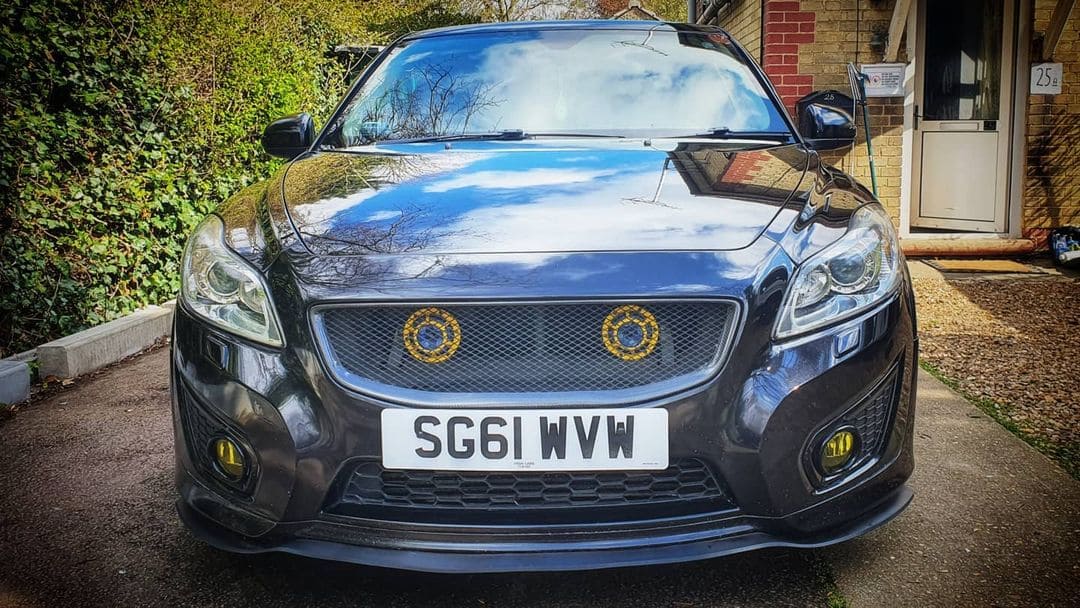 What's the best memory you had in your car?
So many little memories but no real big ones yet. I think the best one though has to have been getting spotted. The car gets noticed a lot, but when you are in Starbucks line waiting to be served and an instagrammer send you photos or videos of your car, it's a great feeling to know you haven't wasted your time and effort in trying to make your car more unique!
Build Report
BAF Motorsport rear K brace
K&N panel filter
Front splitter
Coil overs
Direnza 25mm wheel spacers
Engine bay respray
Custom painted Atreus rims
Decals from SwedishBoostMafia inside and out
Pure DAB system added
Side repeater install in wing mirrors
Team Heko wind deflectors
Rear window tints
Custom made mats
Yellow fog lights (glass and bulbs)
Carbon fibre front grill
Hella hightone twin horn replacement