Owner: Philip Cheyne – Instagram: @vip.phil
2005 Volvo S40
Have some imagination, Don't be a sheep!
Was there any unusual circumstances around how you acquired your car?
I wouldn't say unusual circumstances, but when I was working at sea, I was searching through online car websites to find myself a new car. I found this specific S40 which was very close to my hometown. When it was time for me to fly home, I flew back from Panama on Christmas eve and within 2 hours of being back in the UK, I had purchased the car. Who doesn't want a bit more money on Christmas eve!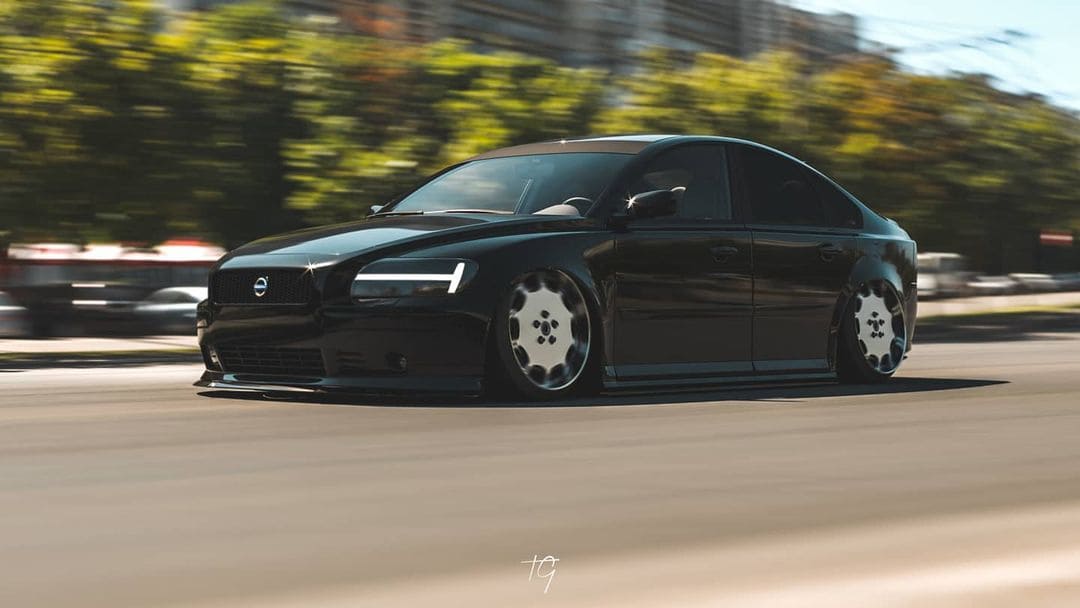 Was there more work on your car than you anticipated? Did you find a bucket of wiring worms, find some secret hidden problems…..
When I bought the car the previous owner gave me some dodgy service history and the overall condition of the vehicle was not great. The alloy wheels were very badly curbed and areas of the bodywork had bad paint work. But once I had got the car I took it to my local garage where I had to get a lot of work done on it, but the things that needed doing were trivial but due to taking it to a garage I got charged a lot more than if I was to do it myself. And from that day the car never went to another garage for mechanical work and only for the yearly MOT and tires.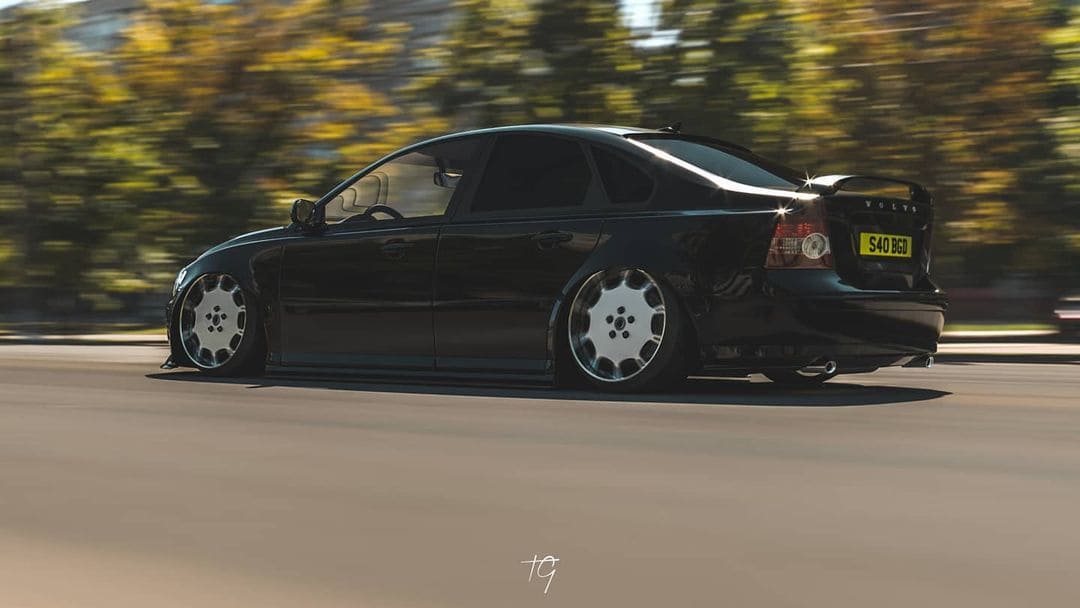 Are there any unique mods on your car? Hyper-rare parts, custom made parts…
I would like to say my S40 is one of a kind, There are things on this car that you will not see on another S40, or Volvo for that matter. For example the "thor headlights", in September 2019 I made the first set of headlights and they got a lot of attention but unfortunately, the quality was not that great and they looked very arts and crafts.
So with this, I wanted to improve the design, so why try to reinvent the wheel and use an existing headlight made by Volvo and make it fit. So I found a set of 2020 Volvo XC60 headlights and spent a few weeks modifying the internal parts to fit the P1 headlight. Along with custom wiring and 3D printed parts, I was able to produce a fully operational "Thor Headlight" for a P1 Volvo with Indicators, DRL, dipped beam, and High beam.
Along with the headlights, many other parts of the car have had to be custom-made or modified to fit the vehicle. The VIP tray table was originally from a Honda Odyssey RB1, the main support legs had to be modified to fit the dash of the S40. This is something you won't see on another P1 Volvo.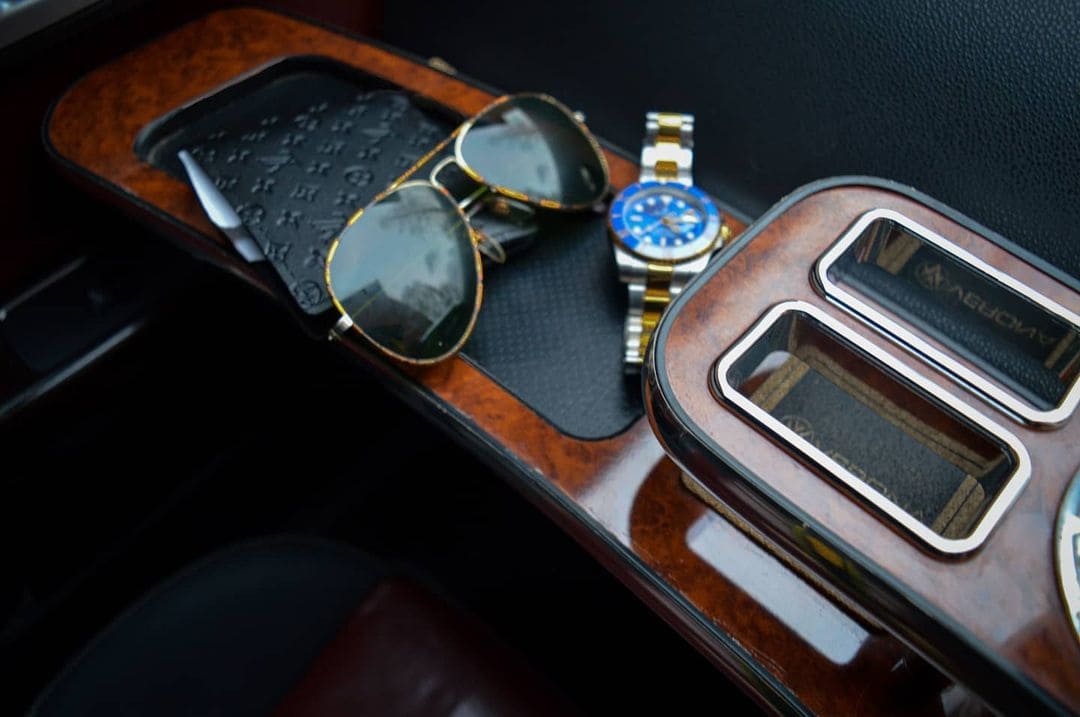 I have gone for the VIP theme for this car so to complement this I made a rear seat delete to create the center console for dividing the two rear seats, this was finished in matching Dakota brown leather and chrome trim. In addition to this, I was able to install an inductive charging pad in the center console for those passengers that never sit in the back seats. If you look closely at the center console it has the Dalmore whisky stag head which complements the boot build. To help finish off the interior all the leather had been dyed to BMW Dakota Brown and other leather trim pieces as long as have full JDM Junction produce neck cushions and bolster cushions.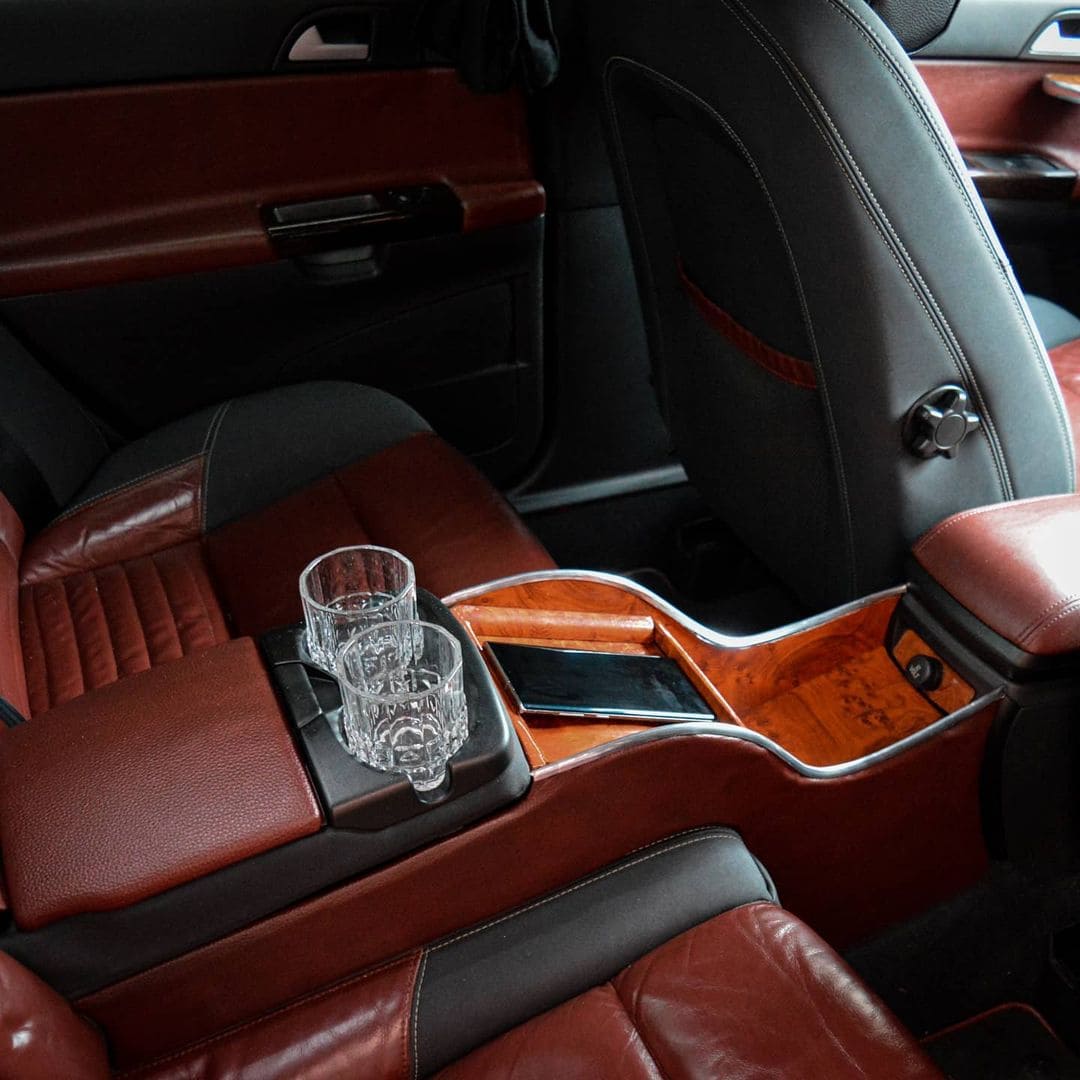 With the car being a bagged car (on air suspension) I wanted to do a boot build to complement this feature. I then proceeded to create custom-molded wooden trim pieces to hold a bottle of Dalmore 25 year aged Single Malt whisky and two crystal glasses. With this style of boot build red carpet was used to line the bottom and rear wall to create that luxury look with half of the polished air tank being on show to finish the custom boot build.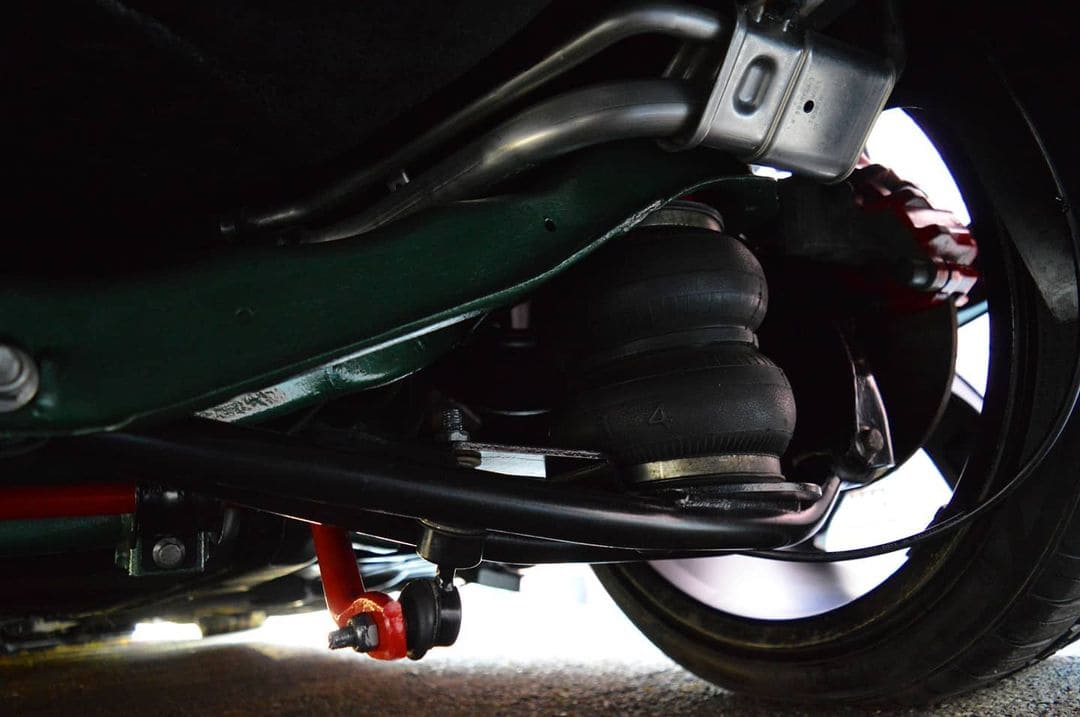 Additionally, I decided to change the headliner in the vehicle to black material and while I was doing this the idea to do the Rolls Royce starlight headliner. 350 Individual fiber optic cables were fed through the headliner to create the effect of starlights. This was a very time-consuming project with many stab wounds to my fingers after feeding through that many fiber optic cables. But I think the effect is well worth it.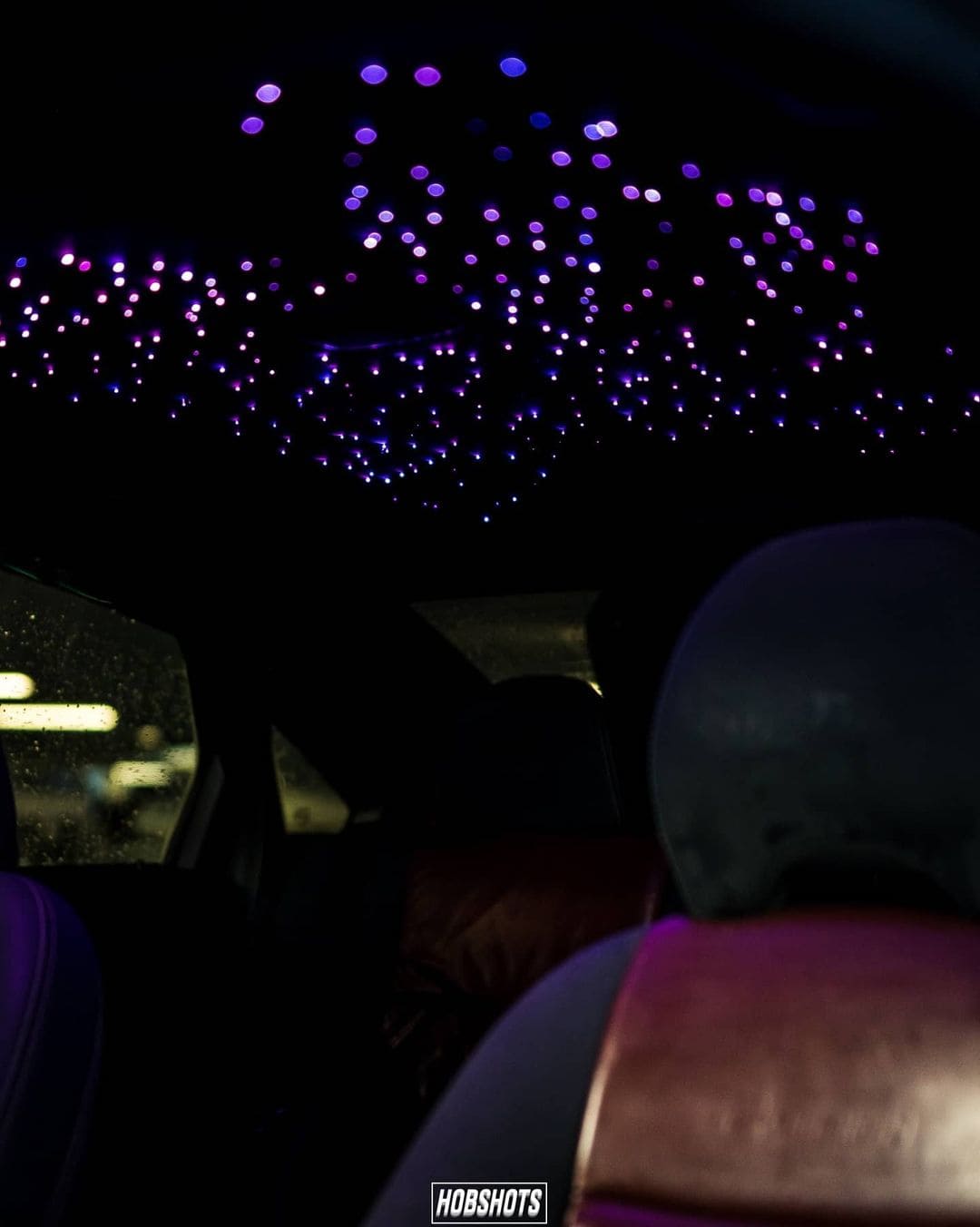 A few years ago I first made some rear taillight covers to emulate the rare Heico covers, with having some time during the pandemic I decided to redo these to create a better quality product. When I made the first cover it turns out the spare face-lift taillight I used to create the mold was different from the pre-facelift taillights I had on the car. I then went to fit the facelift lights but the light was too short so I had to create some custom trim pieces to fill the gap and completely rewire the light to match the old lights. From my understanding, it is the first time someone has fitted facelift lights to a pre-facelift rear bumper.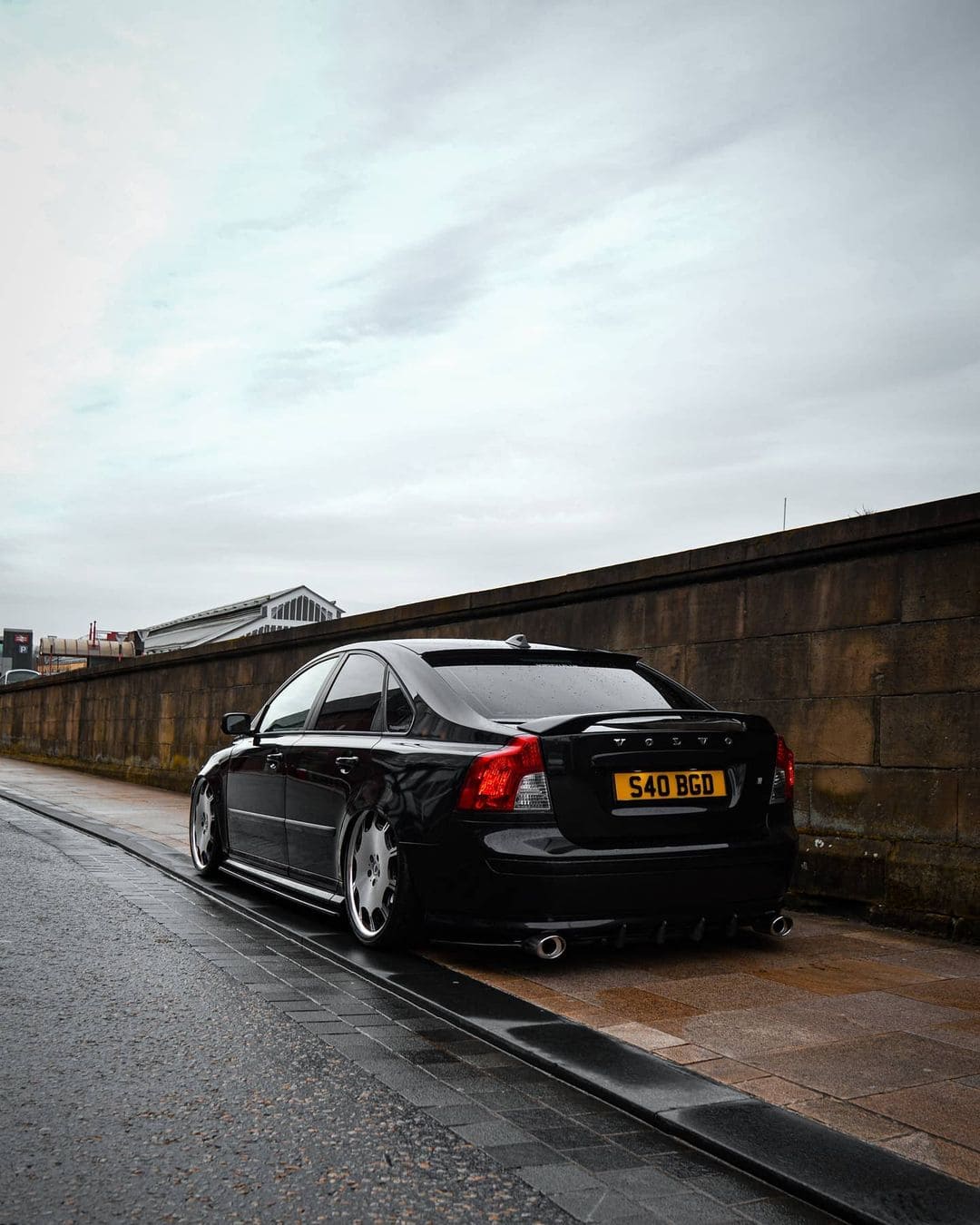 To complement the rear end of the car I decided I wanted a rear diffuser for the car unfortunately like most things for this car there isn't anything available for a rear diffuser, you can buy generic ones but I found the fitment and quality are never that good so I spent a few days designs some diffuser fins that fitted around the rear bumper and 3D printed myself a set. These became very popular and I ended up developing and producing custom rear diffuser fins for the S40/V50 Pre-facelift, S40/V50 Facelift, C70 MK2, C30 Pre-facelift, and the MK7 Golf R.
Finally to finish off the VIP Bagged S40 build, I spent two years trying to find a set of wheels that would be unique and one of a kind. I was able to find a set of 20" Works Schwets SC3 two-piece alloys. These are very rare in the fact they are the only set I have seen in 5X108 fitment and the only set I have ever seen fitted to a Volvo. Was a mission to get them flown in from the states to the UK but I am very glad I decided to do this to finish the build.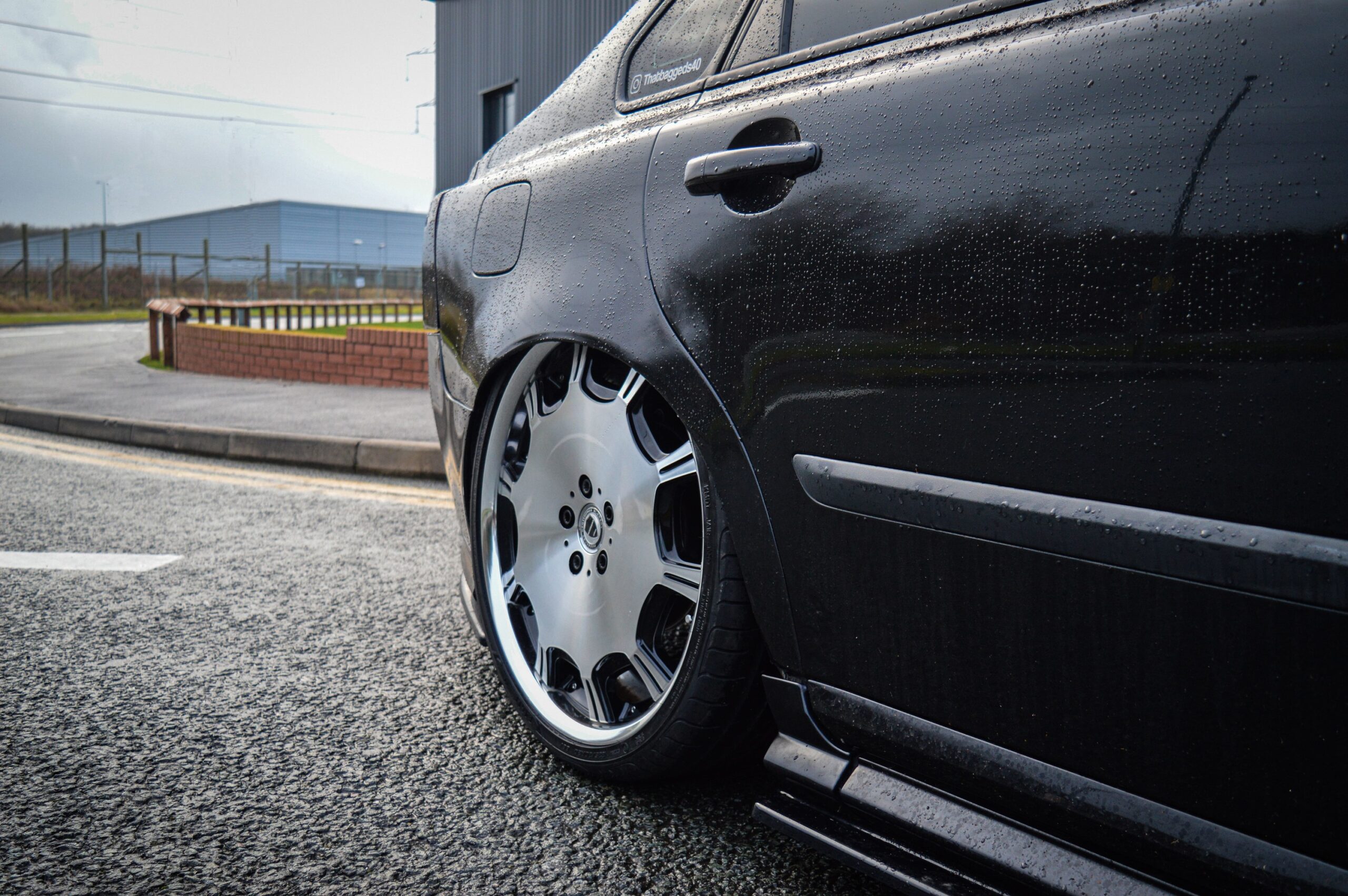 Would you consider your car done in its current form? Or do you have a list of "to dos" still left? 
I have done so much to the car now it is becoming very difficult to find things I can do to the car that would require major work. But I would love to think that the car is done in this form, but when is a project car ever finished…
I have a few ideas in mind but these will stay a secret for now, can't be giving away too many secrets, but for now, I would like to get the bodywork spot on and ready for a few car ​shows before I go looking at doing more or changing car completely.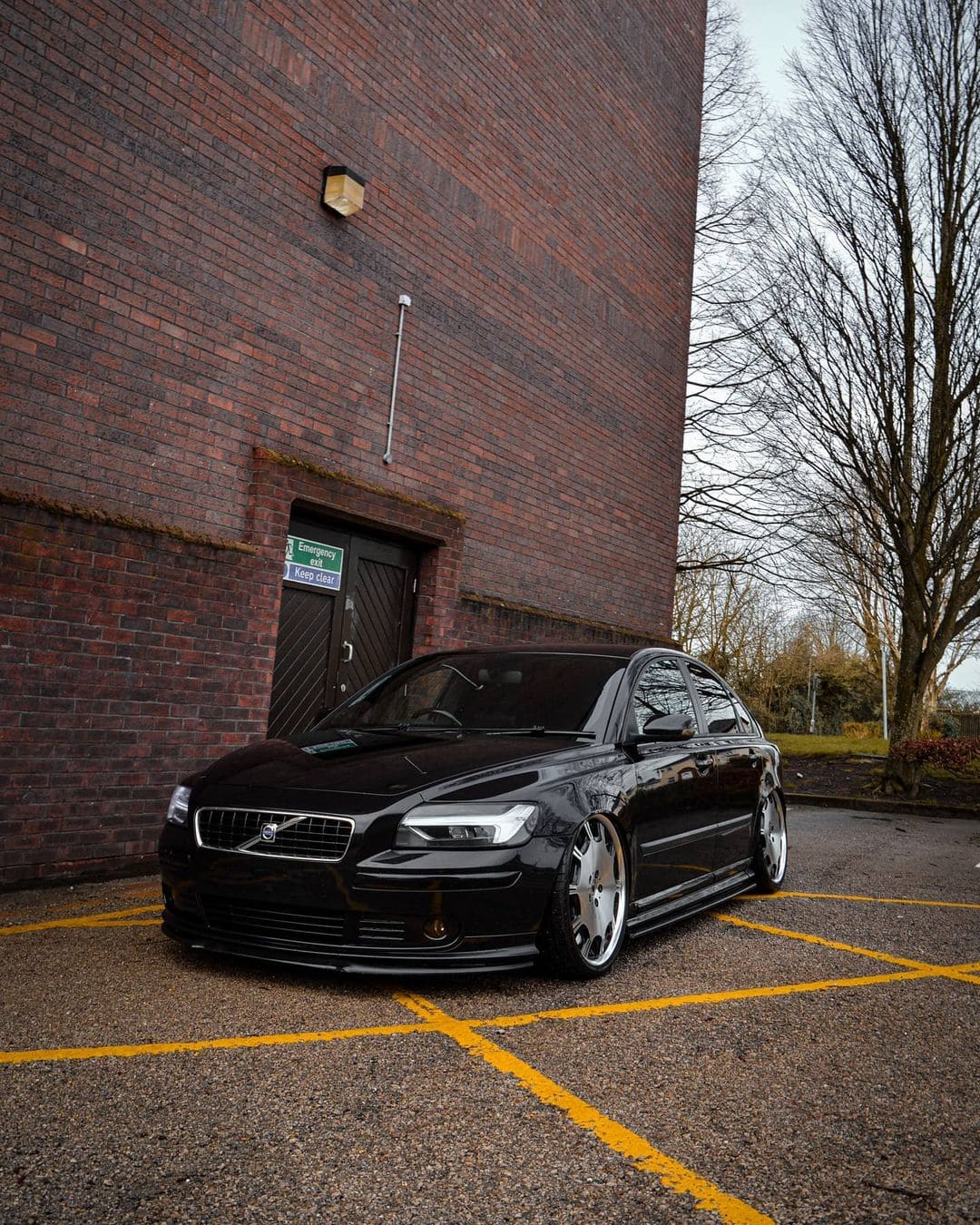 What is the biggest problem you ran into on your build?
The main issue with this car is finding support for modified parts for this car.
It is not a car the average person wants to modify, and if there is it's basic and every person does them.
In terms of working on the car, it's an older vehicle to you might come across more sized parts but overall it has been nice not a lot to complain about.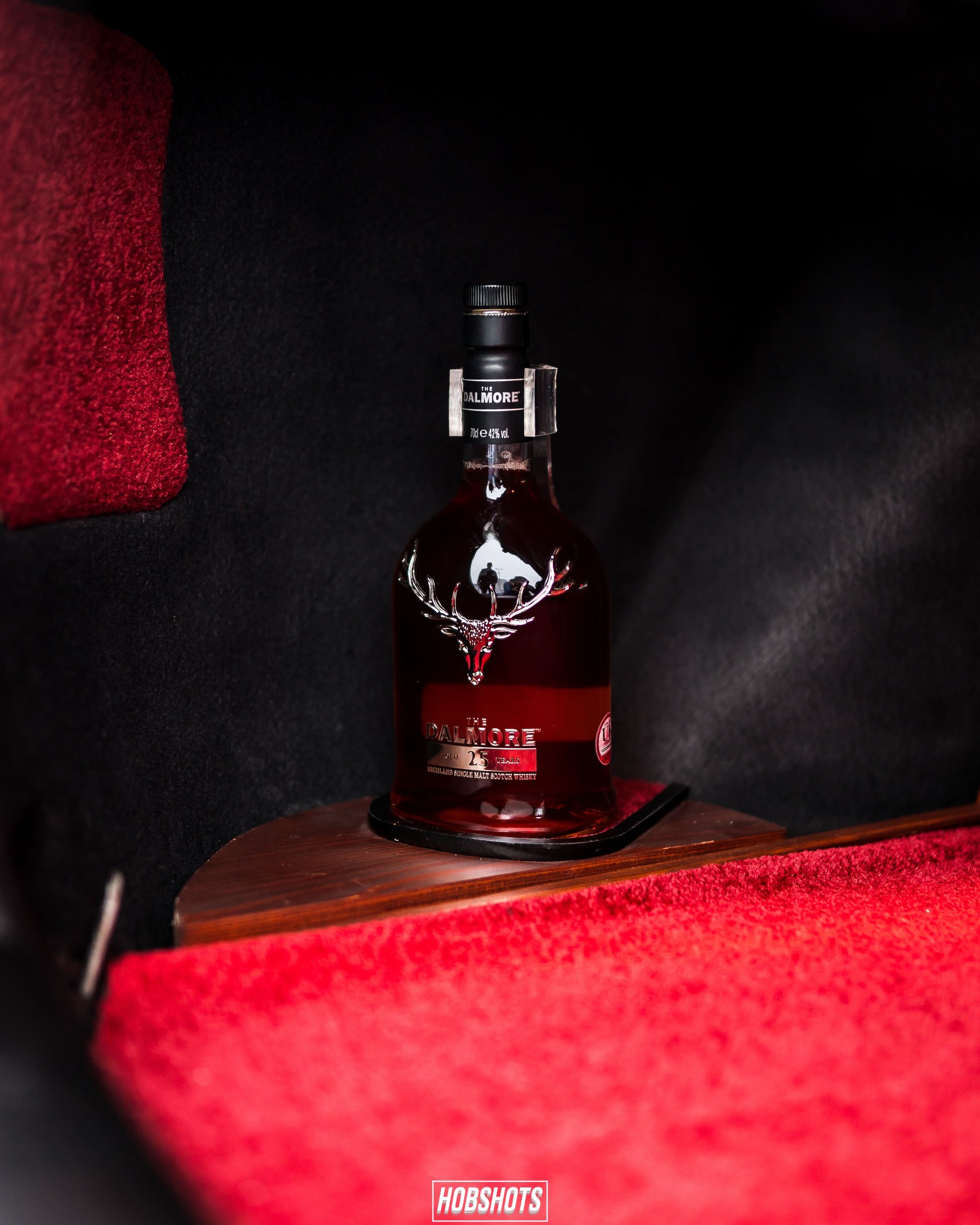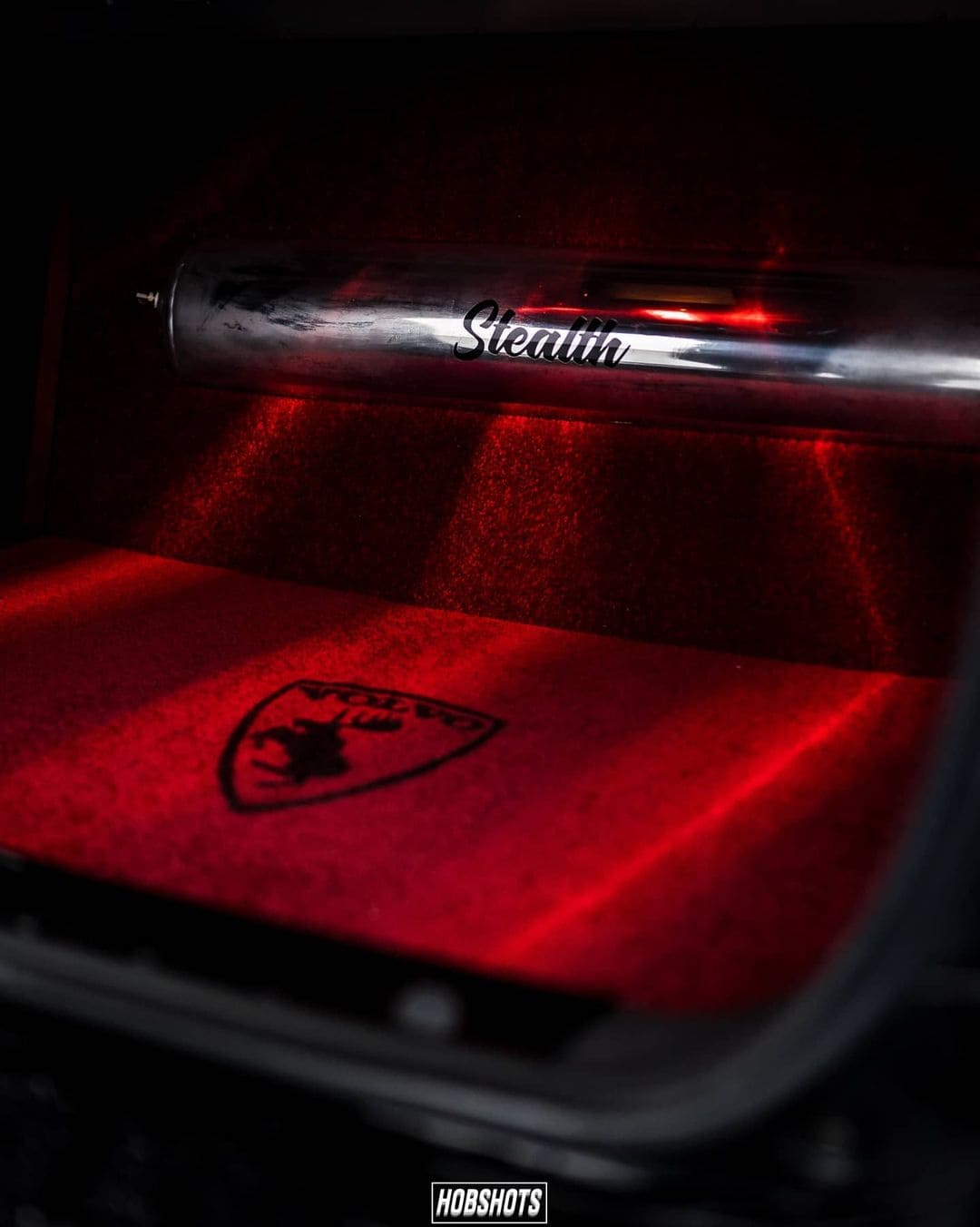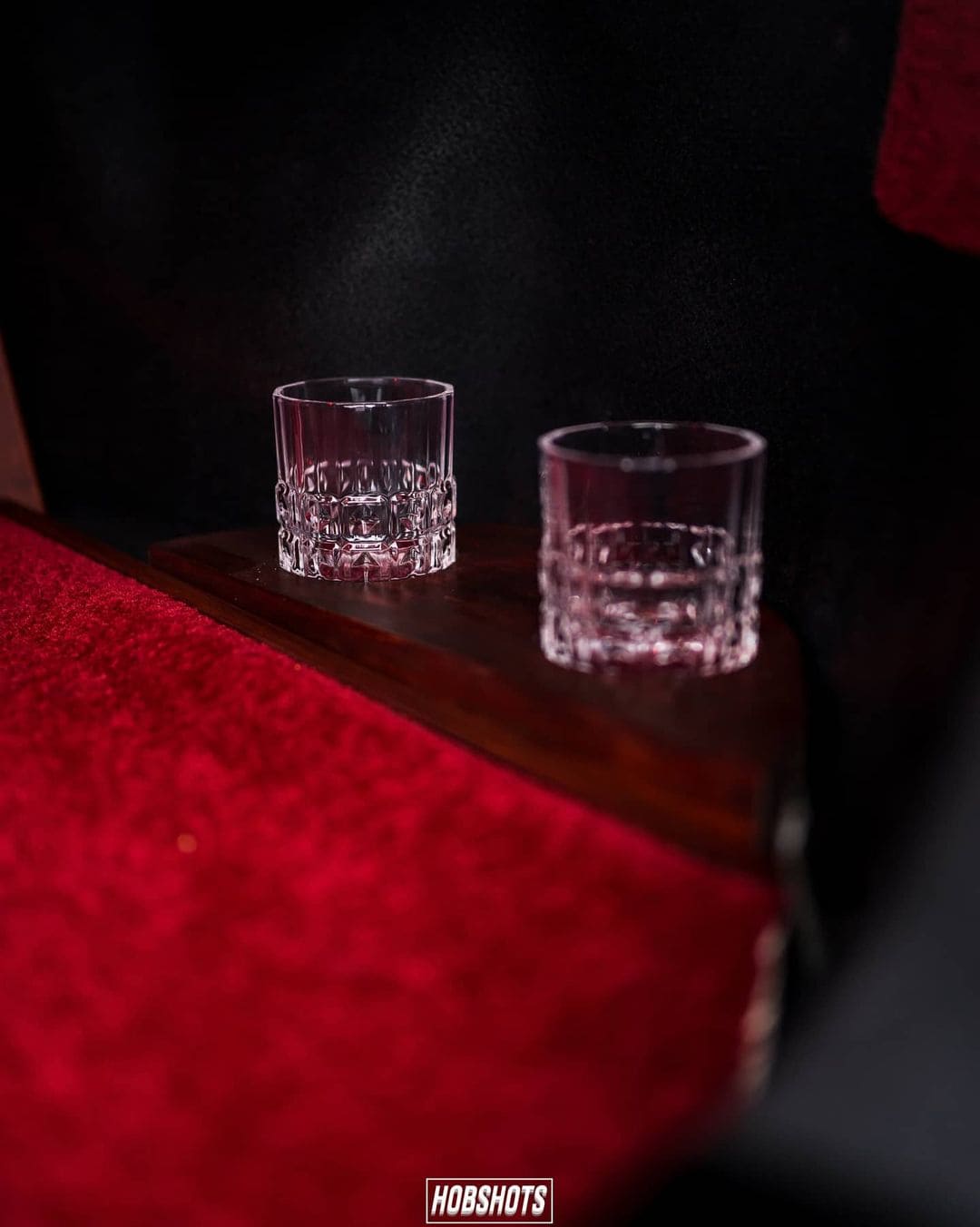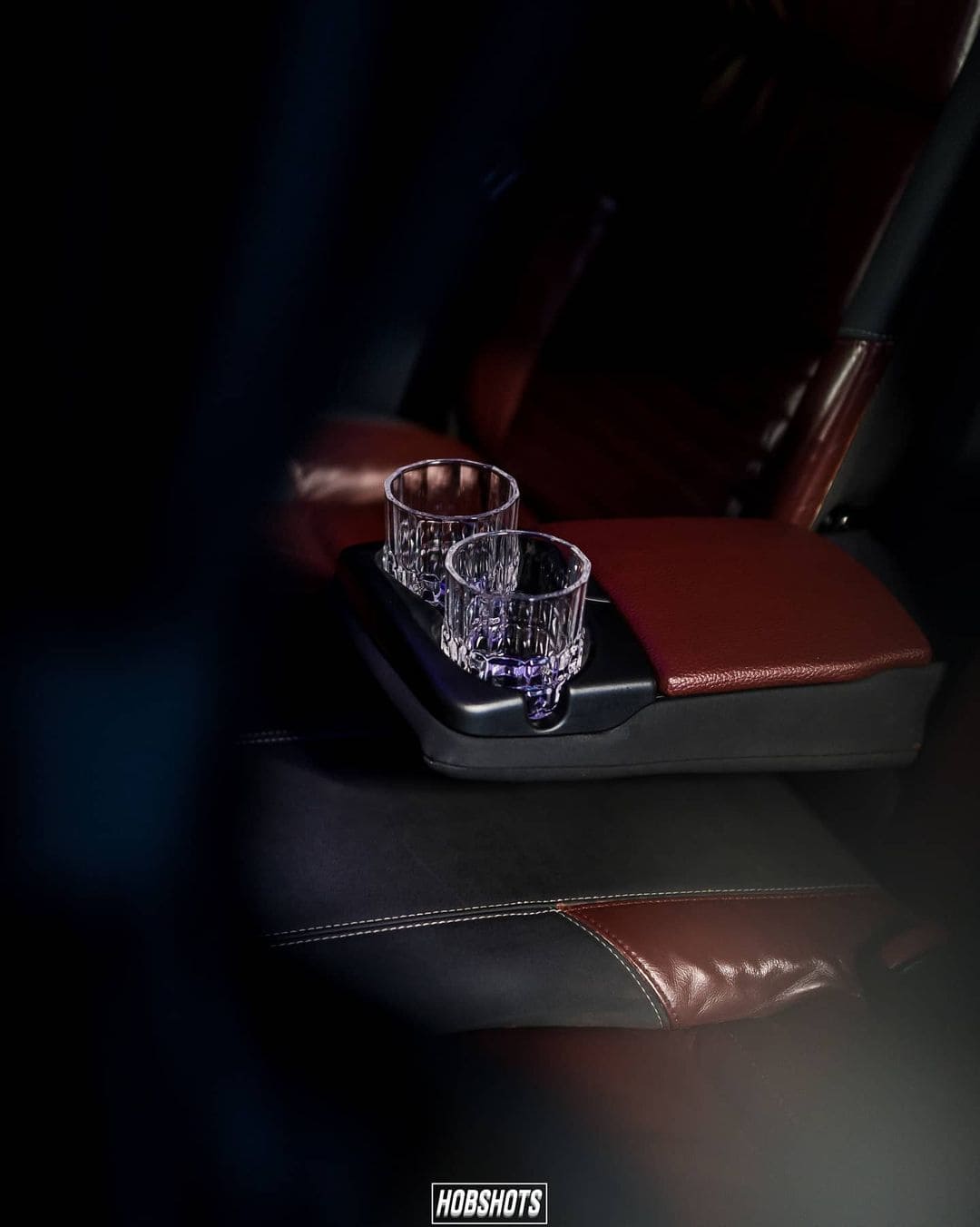 If you had to do it again, would you build the same car? 
If I had to do it again, I would have waited around a bit longer knowing what I know now to get a better specd vehicle in the first place and for example the T5 engine. This would allow for more performance modifications. But I'm very happy with how it has turned out, it has had an amazing reaction with people and that is something that can't be falsified or recreated.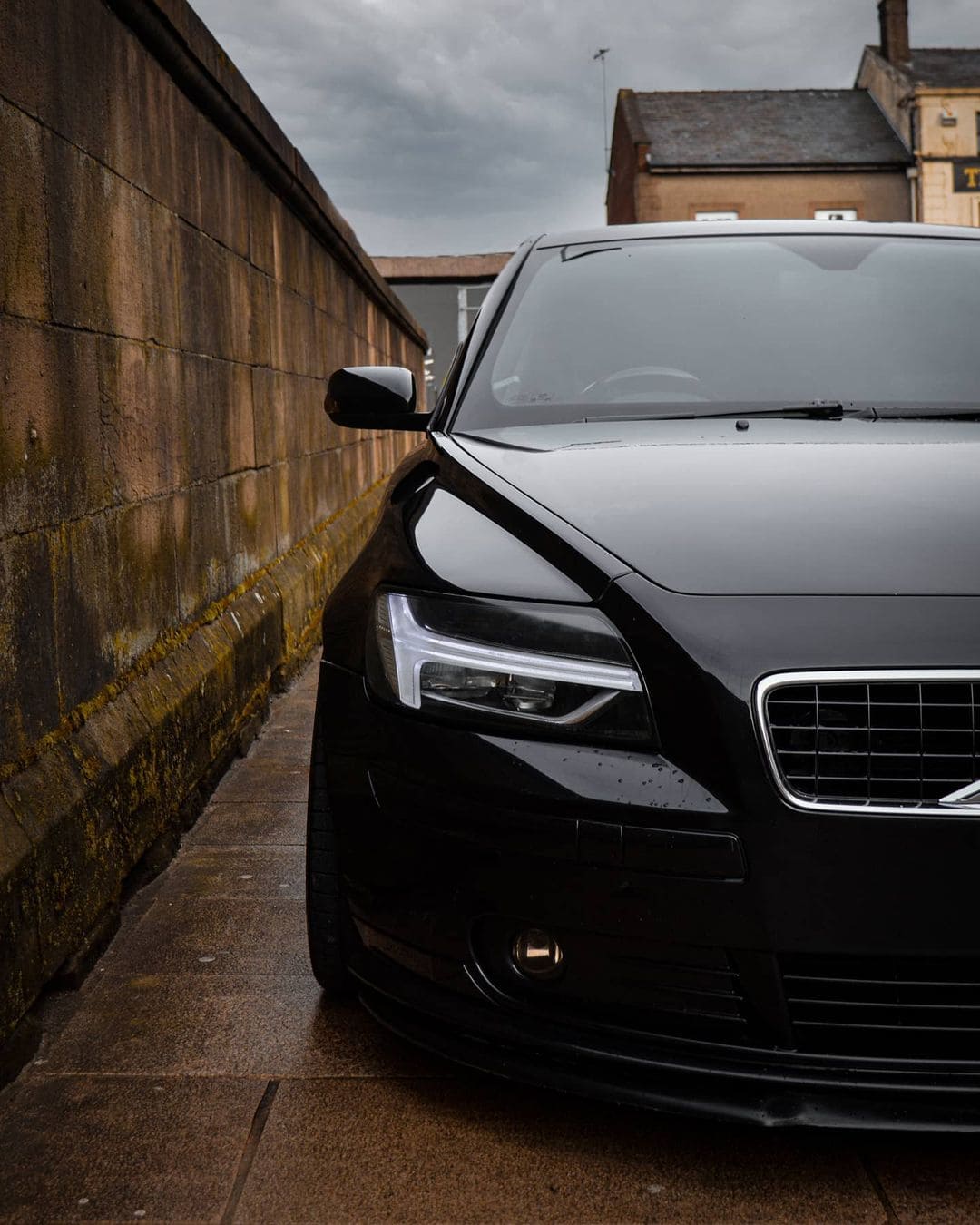 Are you apart of a club or crew with your car? How has that influenced your build?
I run an owners club but I'm the only person in the P1 Volvo world that is doing a build like this. I take more inspiration from the JDM VIP scene. Unfortunately, you do get the reaction of it not being JDM but I just see it as creating a new genre of Swedish VIP. I hope I can inspire people to go out there and not be sheep and do the craziest thing to their builds to create something that is one of a kind and never seen before.
Is there any part/mod on your car you had to do a few times, or installed and then removed? 
The headlights have probably been the biggest issue, Trying to do something for the first time there isn't anyone you can turn to ask for any help so it has been a lot of trial and error. This includes getting the XC60 parts to fit in the P1 headlight and creating custom wiring to work with the S40's wiring system. But after months of work, I have finally been able to create an item that I am very proud to say I have made my own with no one's help.
What is your favorite part on your car?
It has to be the Air suspension and wheel combination, you won't see another S40 or Volvo like it and I like it for that. it gets the reaction everyone wants when they build a car and it's so humbling to see when people like it.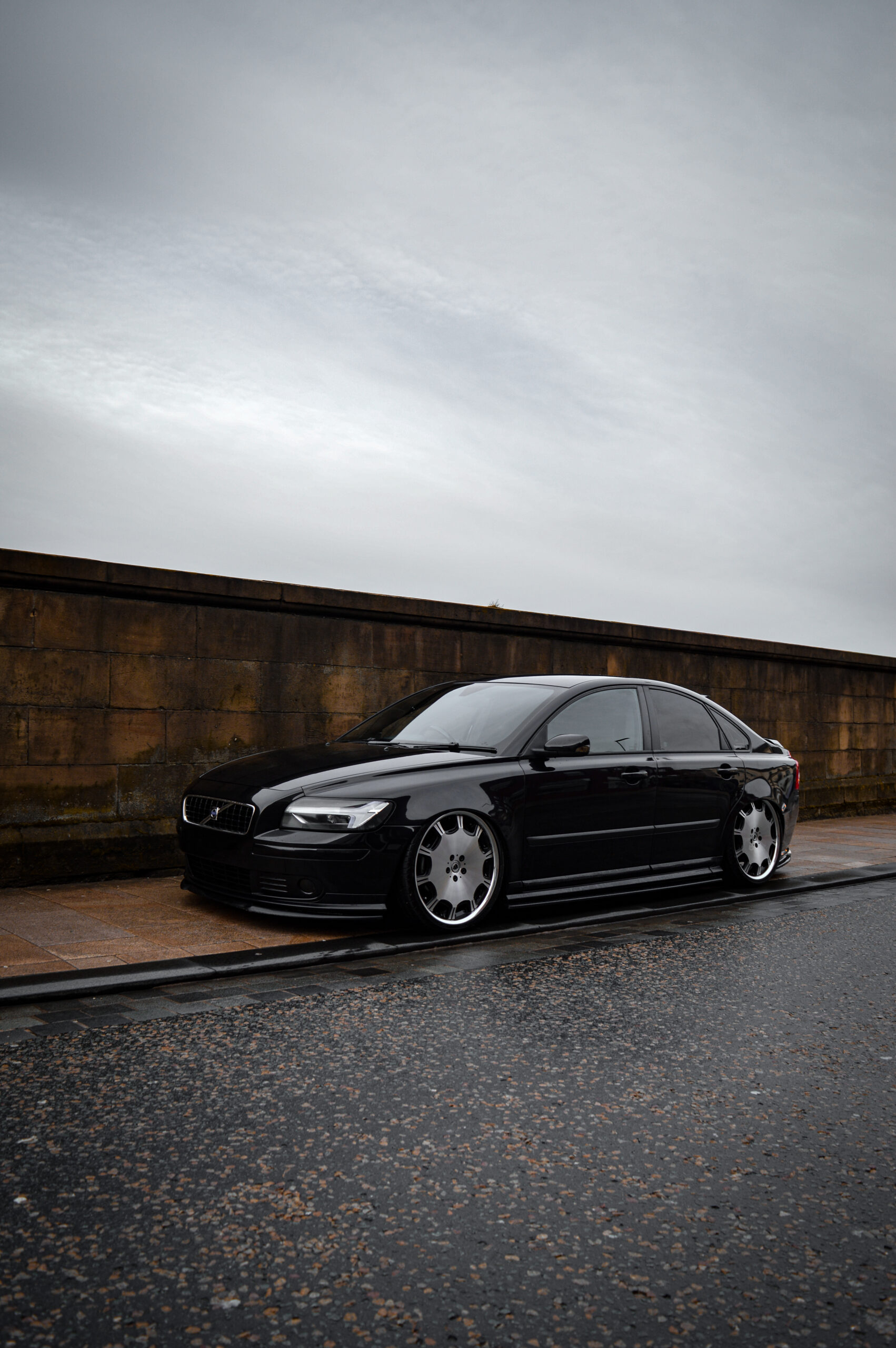 What's the best memory you had in your car?
It's not the car that has made the memories, it's the people I have met through the car. I have been able to meet and make some incredible friendships from all around the world and ages. and it's something I will never forget the car will eventually end up in a scrap heap somewhere but the memories made will never disappear.. unless I get Alzheimer's but that's a different matter.
Build Report
Airlift V2 air suspension.
Dalmore Whisky boot build.
Works Schwerts SC3's 20".
worlds first Pre 2016 Volvo with full working Custom Thor headlights.
BMW Dakota Brown used to retrim seats.
Walnut trim with the walnut steering wheel for a C70.
Honda Odyssey RB1 VIP front table.
Custom rear seat delete with centre console
Custom Infotainment system.
Junction Produce neck cushions and rear side cushions
Volvo XC60 gear shifter colour coordinated with seats.
Volvo floor mats Colour matched Dakota brown.
Rolls Royce inspired fibre optic headliner
Headliner retrimmed black with associated trim parts
Maxton side skirts and rear skirts.
Protunning Front splitter.
OEM Colour matched front grill, fogs.
Retrofitted facelift taillights with trim pieces
Heico Rear taillight covers
A limo tint rear 5 windows
Curtains for rear seats
Full LED interior light upgrades
Rear window spoiler.
Custom rear diffuser fins.
Stainless DPF back twin exit Exhaust.
Rear underside full refurb and painted with Gucci colour scheme.
Engine bay various parts painted and refurbished.