Owner: Tyler Thompson – Instagram: @low_s90
2018 Volvo S90 – Location: Northern California, USA
 Life is too short to drive a boring car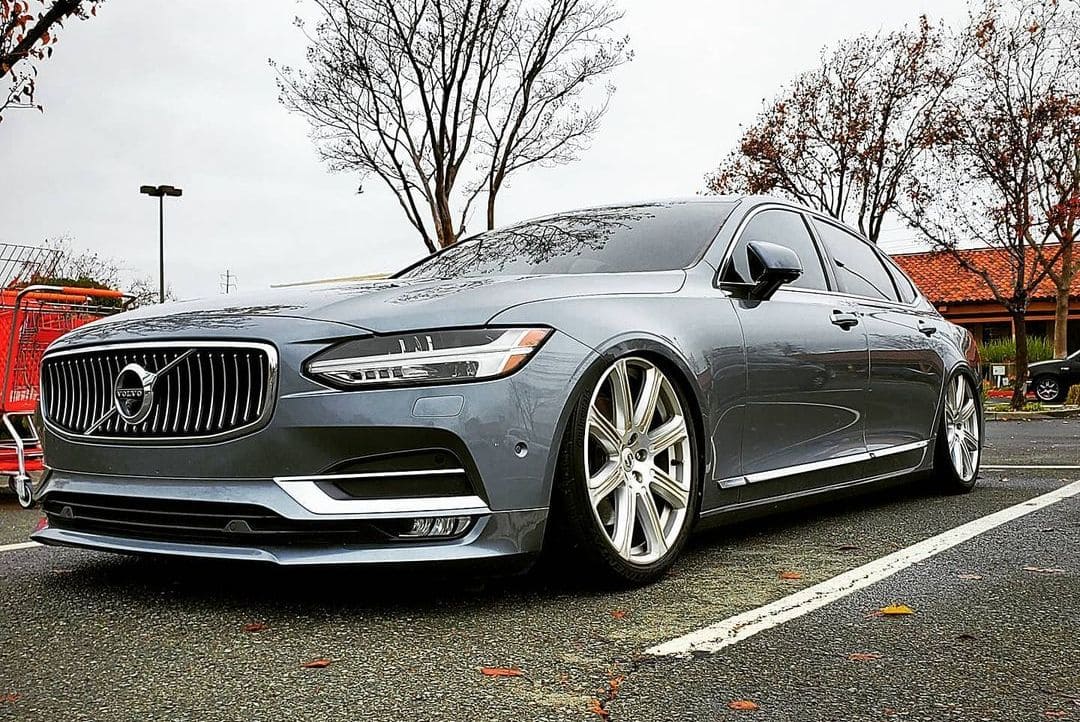 Was there any unusual circumstances around how you acquired your car?
I hand picked the car using the Volvo Lease Auction.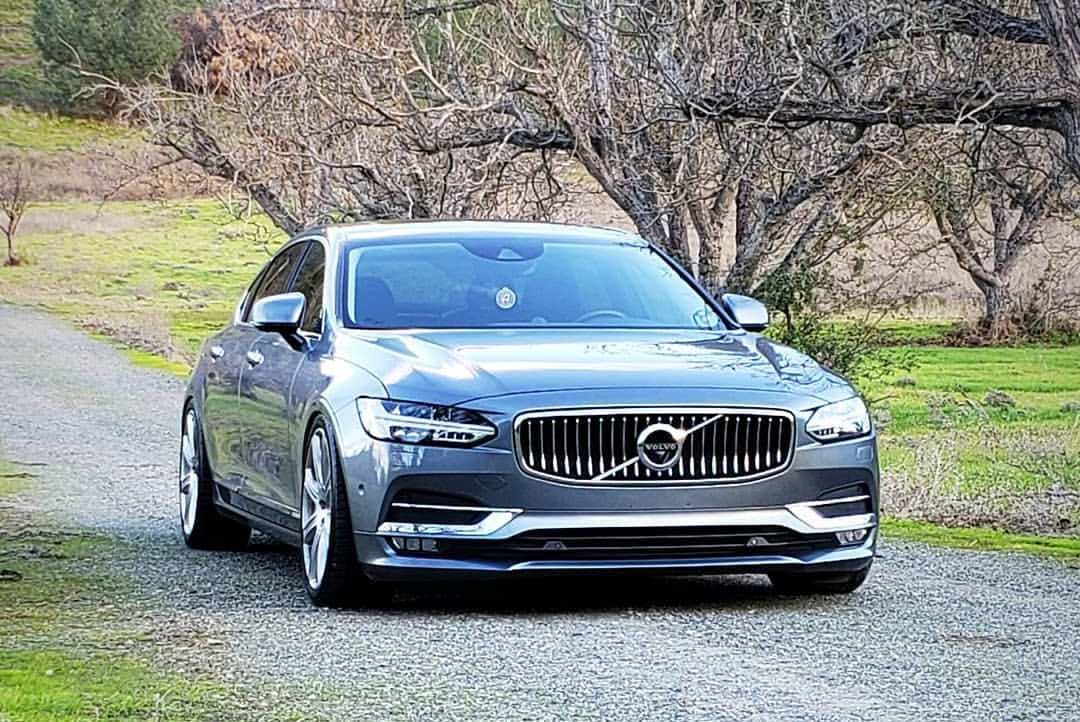 Was there more work on your car than you anticipated? Did you find a bucket of wiring worms, find some secret hidden problems…..
Every single thing that has been done on the car has taken way longer than expected.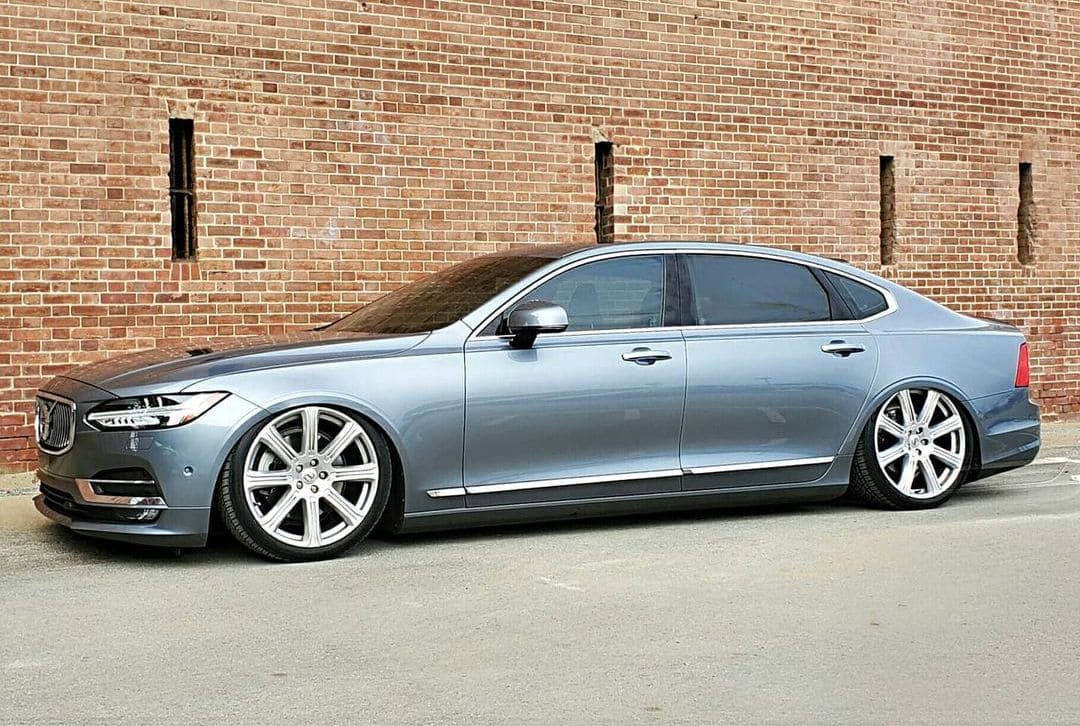 Are there any unique mods on your car? Hyper-rare parts, custom made parts…
I have a custom 3″ cat-back exhaust, and I had KT4 Performance custom make me a catless downpipe (that I haven't even installed yet) This is the only AWD bagged Volvo S90 in the world. Custom made trunk showbox for the Airlift Equipment.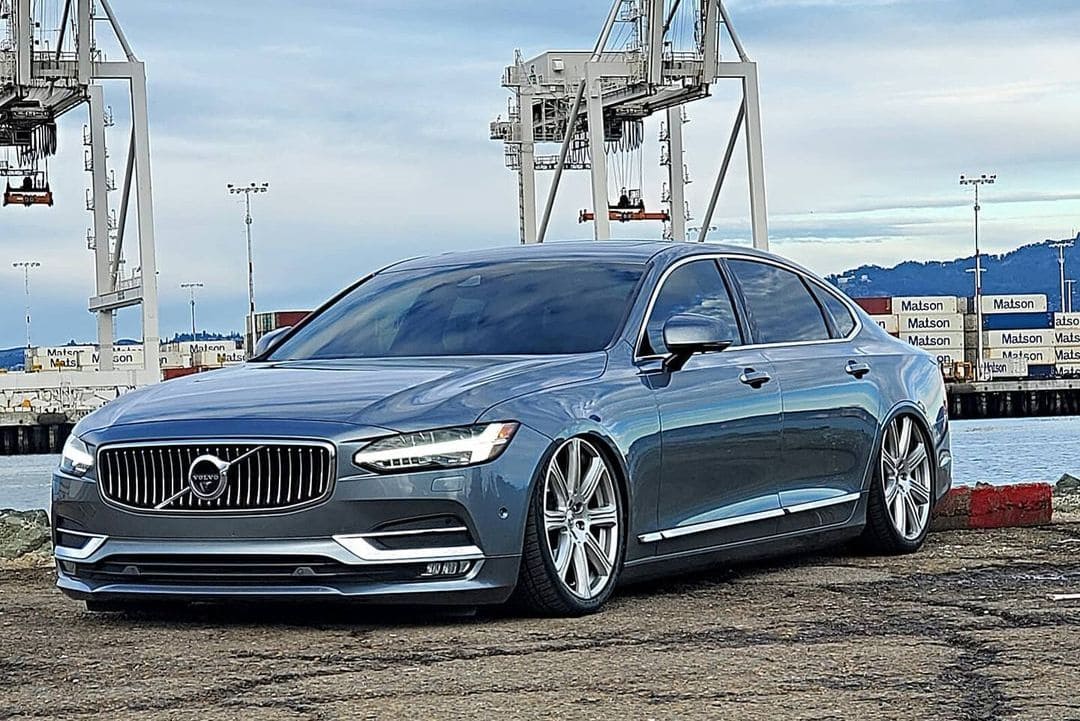 Would you consider your car done in its current form? Or do you have a list of "to dos" still left?
I still am wanting to tune the car and install the catless downpipe. Also have Heritage Okayama 3-piece wheels that I am waiting to be made. I am still making decisions on some finishing touch items ie; lip kit, interior mods.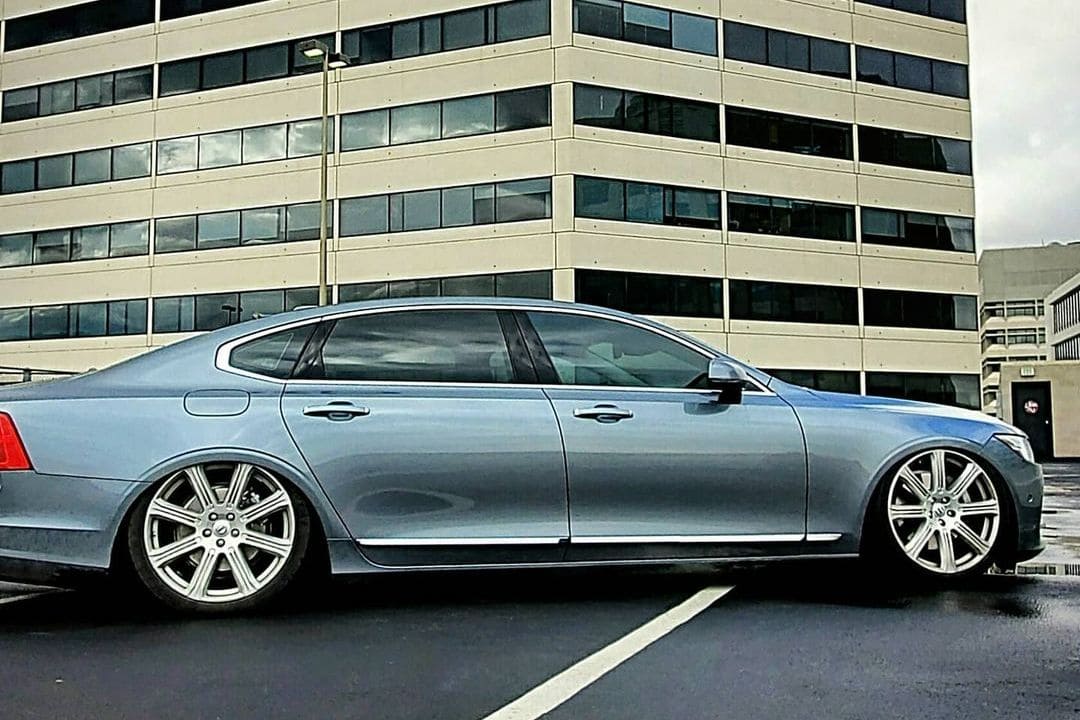 What is the biggest problem you ran into on your build?
There is little to no aftermarket support for the vehicle, so it is far and few between to find parts that are up to my standard (don't cheapen the build).
If you had to do it again, would you build the same car?
Absolutely, the car beautiful lines and drives like a supercharged couch on wheels.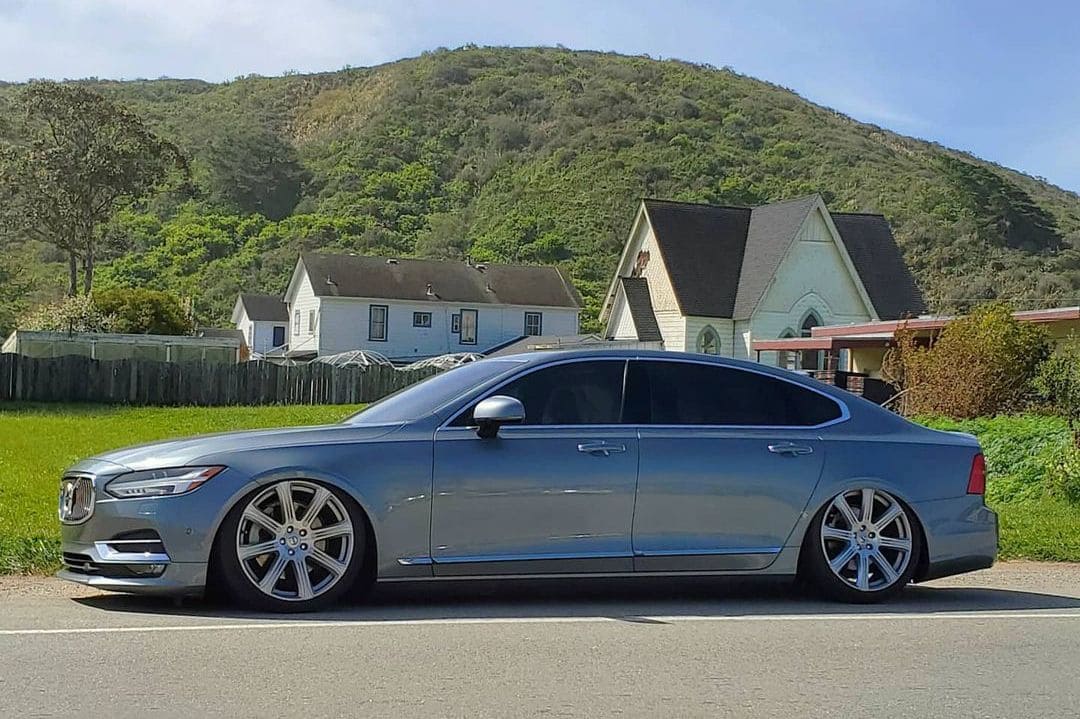 Are you apart of a club or crew with your car?
I am currently joining NVuS San Francisco Chapter. They are very helpful in pushing me to keep building the car as they build theirs.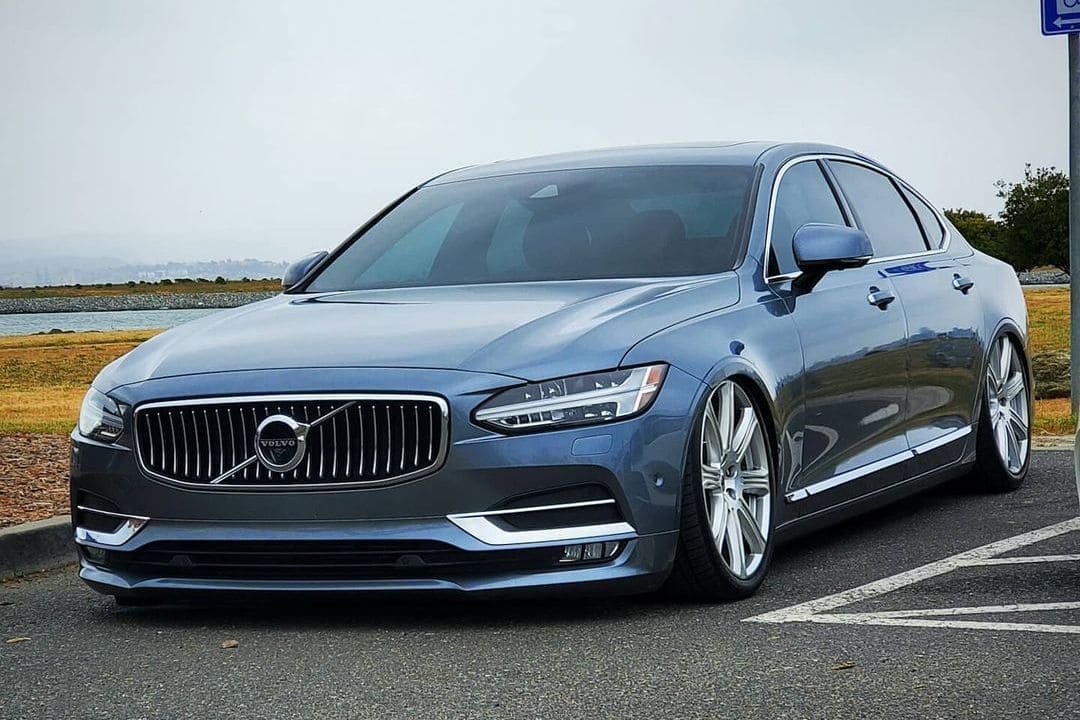 Is there any part/mod on your car you had to do a few times, or installed and then removed?
While everything has taken very long to install, everything has came out amazing. The only thing I would not have done, would be the black wheels. Midway through the shipping of the wheels, I changed the vision on the car, and the black wheels don't fit in the vision.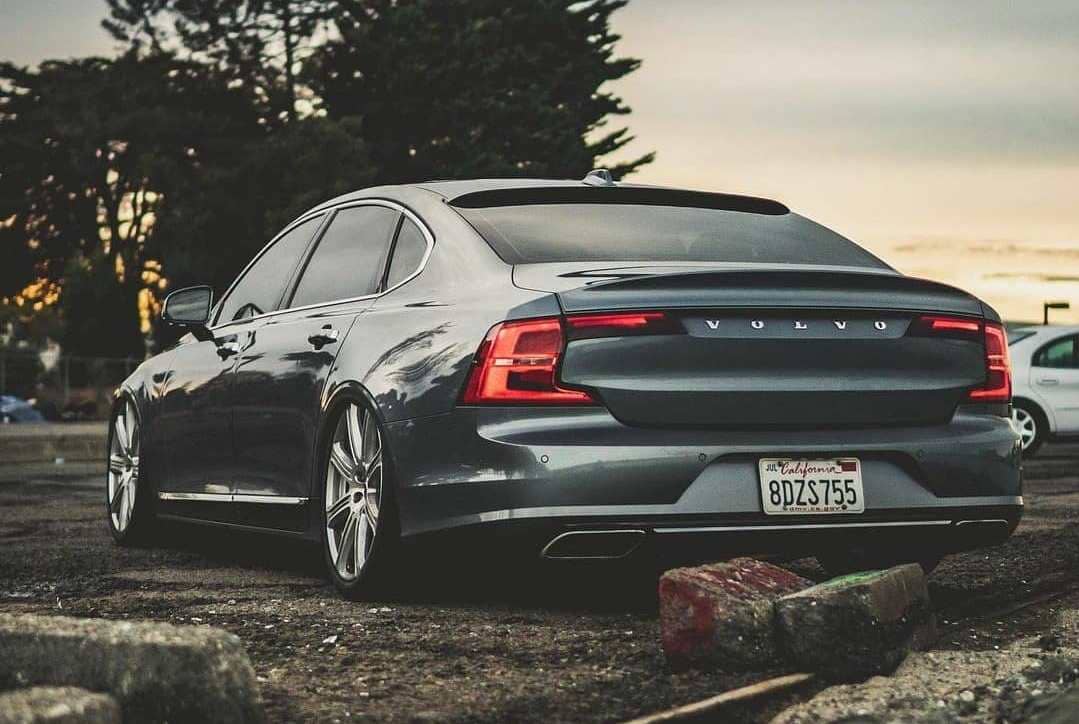 What's the best memory you had in your car?
I have a memory of driving through HWY9/HWY84 through the Santa Cruz mountains with a bunch of modified V70/S60 R's very aggressively, and I remember how happy I was that my stock engine, bagged, big body car was keeping up with a bunch of 3-500HP cars that were built for driving fast.
Build Report
MST Performance Intake
3″ Custom Cat-Back Exhaust
Polestar Optimization Software
Airlift Performance Air Management System with 2 ViAir 444 Compressors
Airrex Air Struts
20″x8.5″ TSW Neptune Wheels
SpoilerKing Rear Window Spoiler
3M Gloss Flip Deep Space Vinyl Wrap
*Not Installed*
KT4 Performance Catless Downpipe
20″x9.5″ Heritage Okayama-Dir Wheels