Owner: Diego Perez  – Instagram: @jadedteg
1998 Acura Integra – Location: Illinois, USA
Speed Heals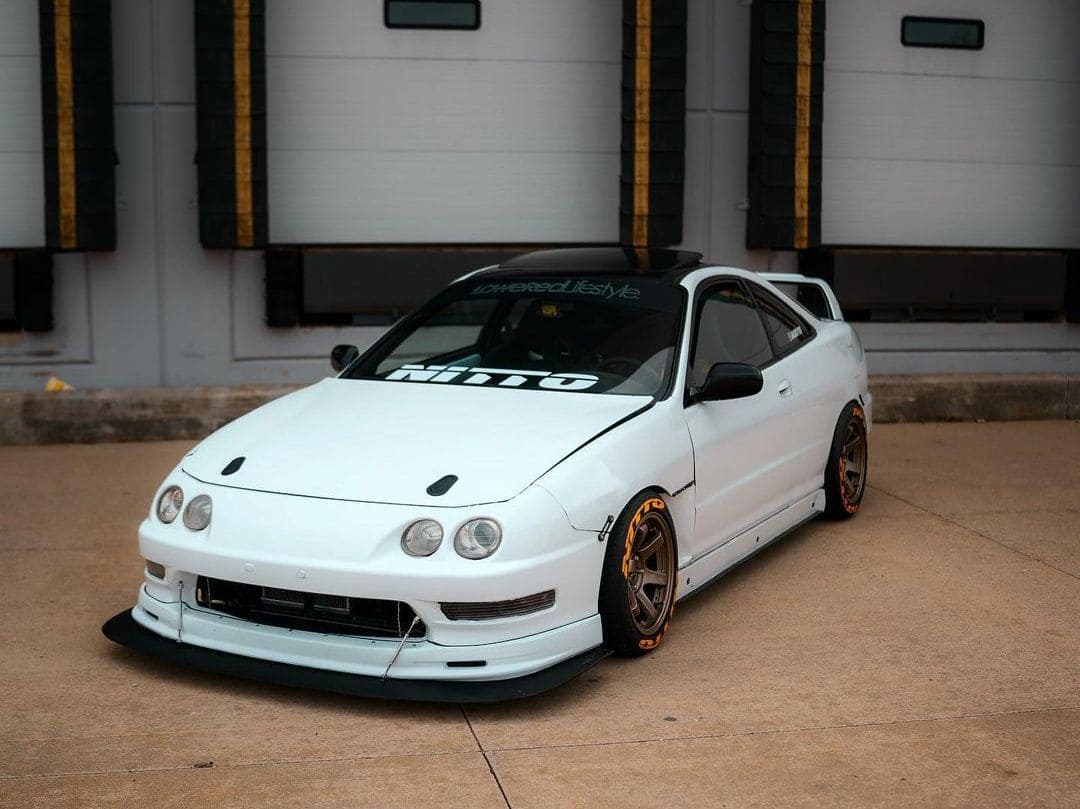 Was there any unusual circumstances around how you acquired your car?
Nope I just got lucky finding someone who is selling theirs on Facebook marketplace in such good condition.
Was there more work on your car than you anticipated? Did you find a bucket of wiring worms, find some secret hidden problems…..
I can't say there's any unexpected work. I understood the task at hand with owning a 90s car.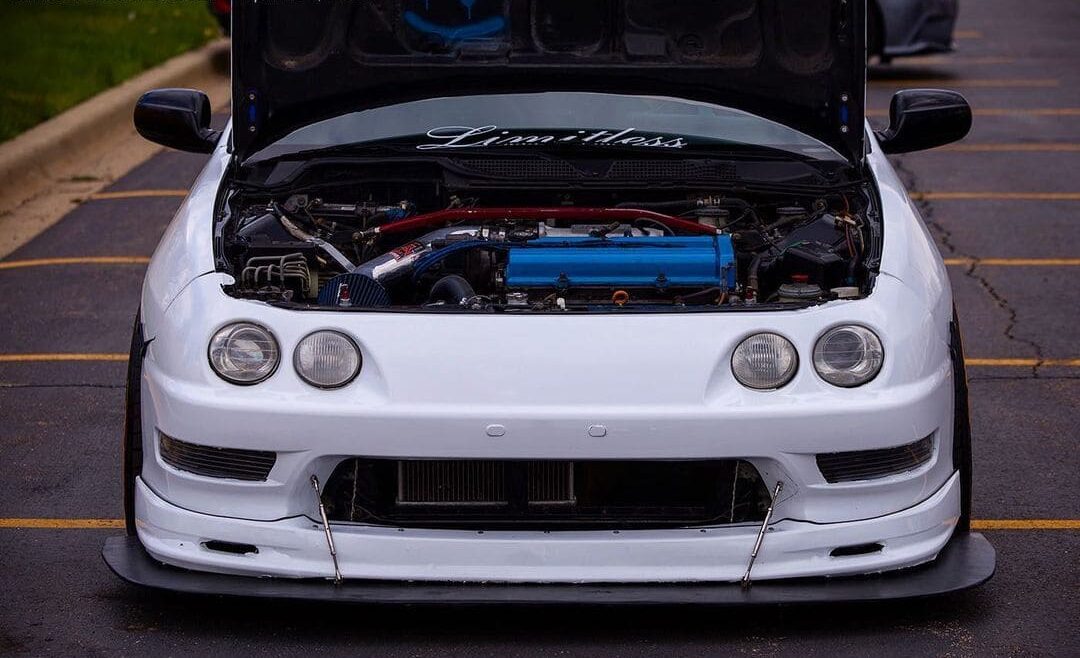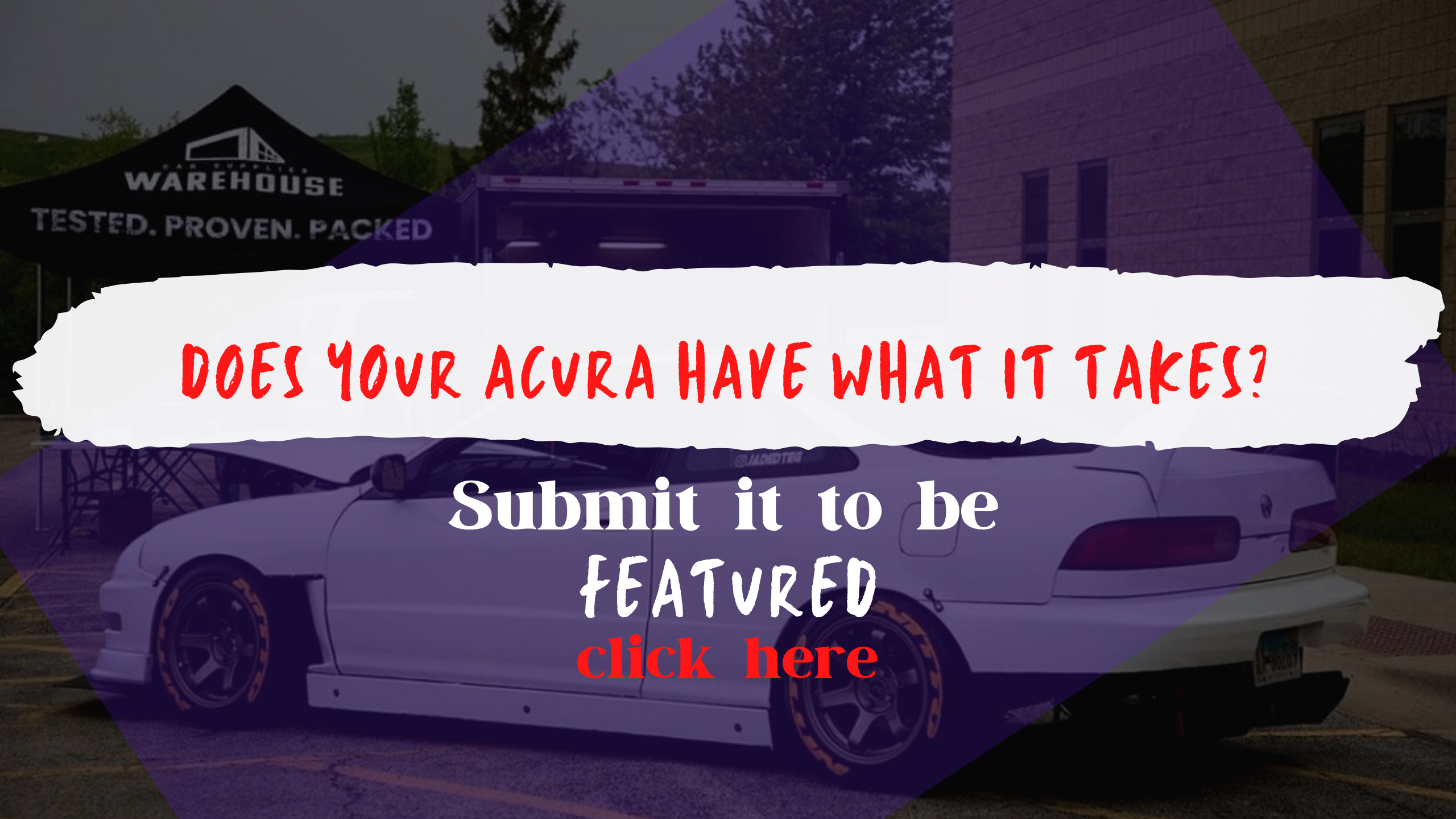 Are there any unique mods on your car? Hyper-rare parts, custom made parts…
I custom-made my front splitter. And I have a Top1 Full rear diffuser, which isn't inherently that rare but since they went out of business years ago it's kind of cool to have.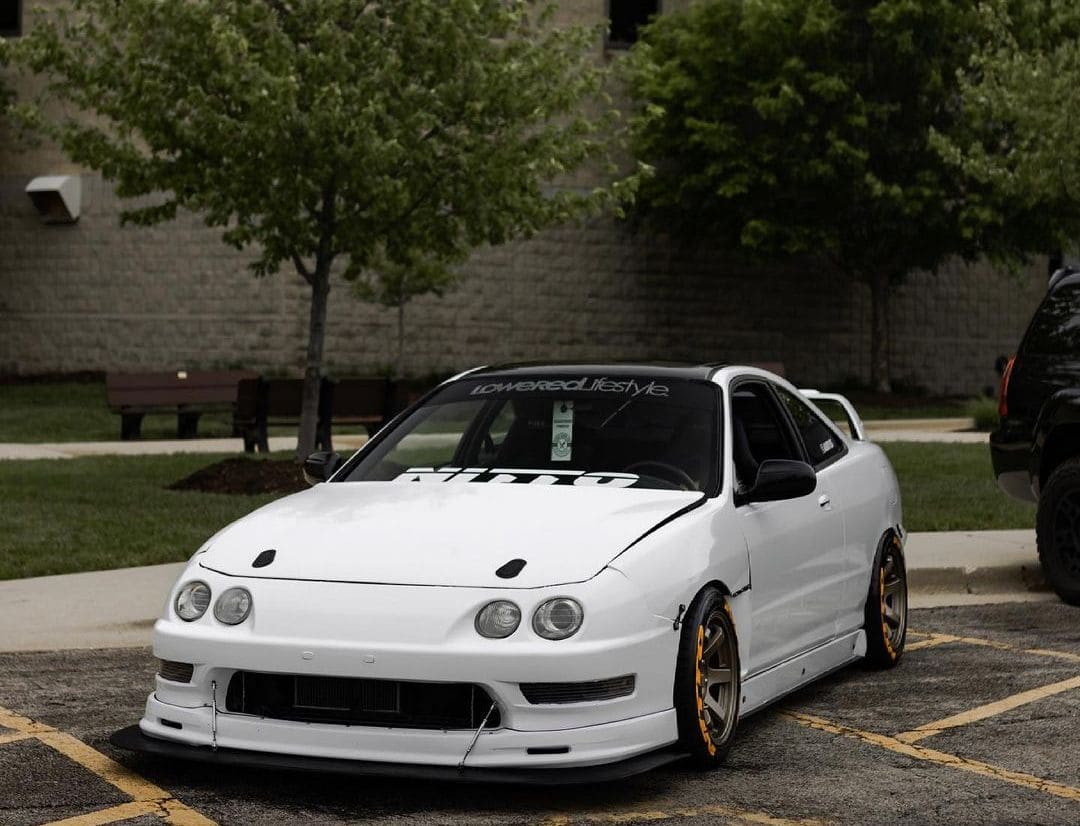 Would you consider your car done in its current form? Or do you have a list of "to dos" still left?
The car is nowhere near done. I have many goals for it. Like big boost, and full carbon fiber everything.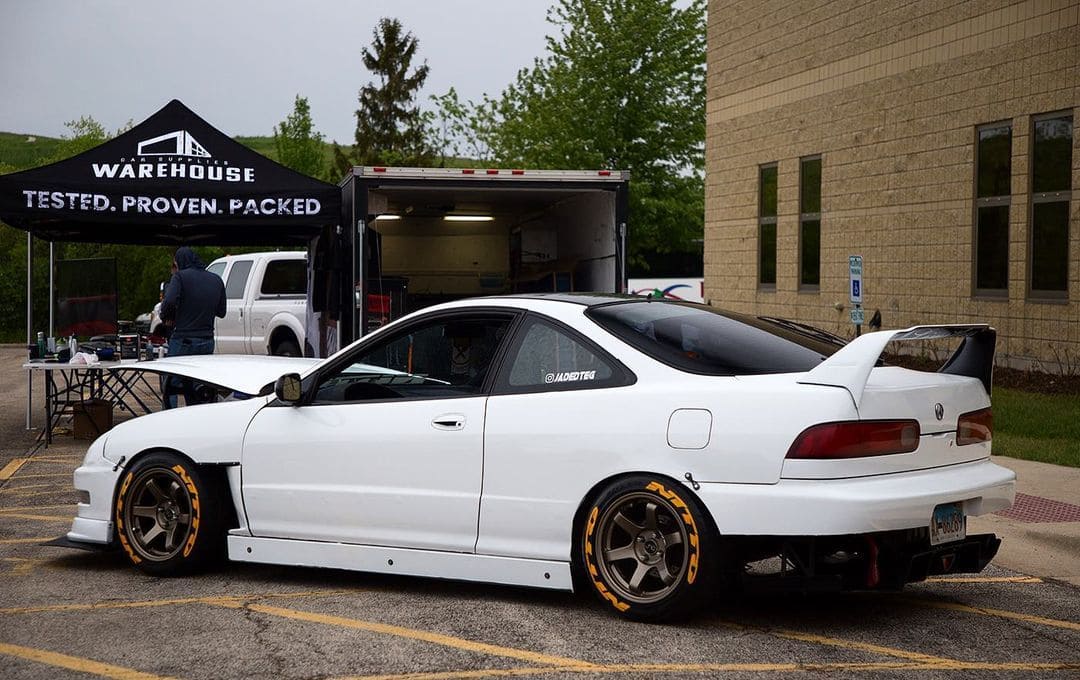 What is the biggest problem you ran into on your build?
I've had The car for about 2 and a half years and I just recently started running into and idling issue ever since I swapped out the intake manifold. Should be an easy fix though.
If you had to do it again, would you build the same car?
I definitely would keep the look of the car but if I had to do it again I probably would have swapped it out with a GSR motor first.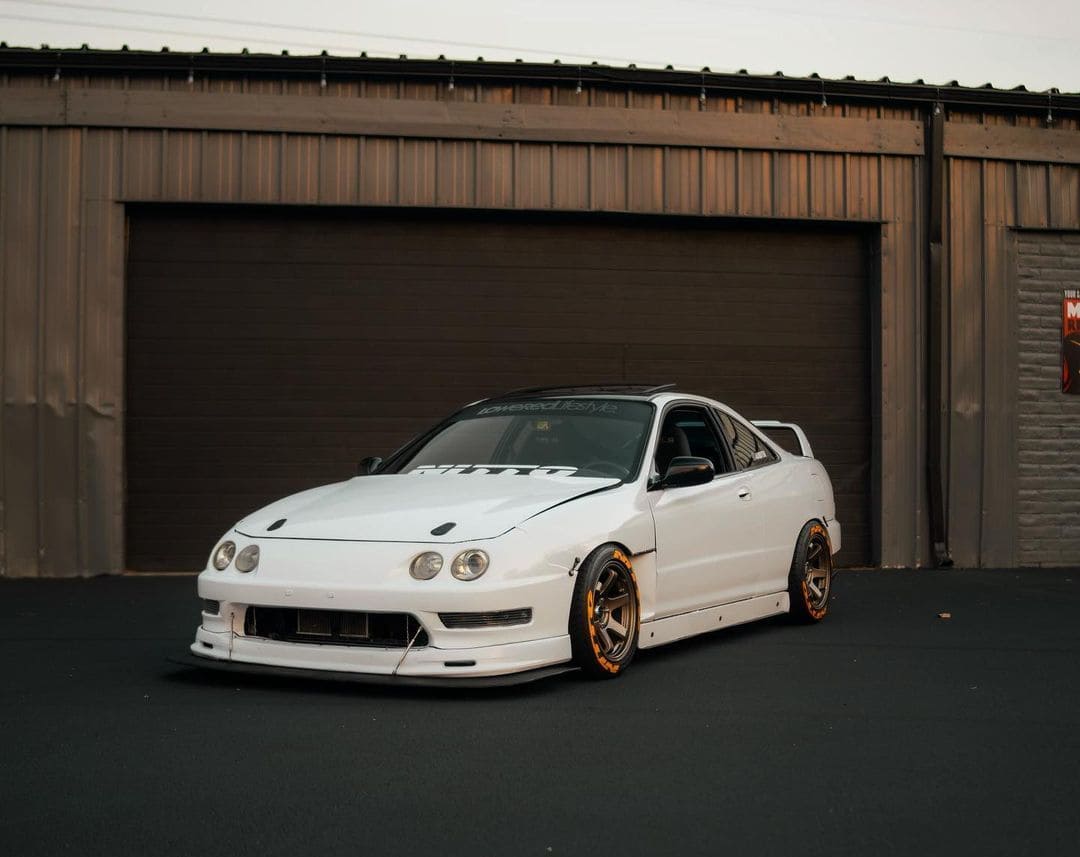 Are you apart of a club or crew with your car?
I am currently not in a crew. All the crews/clubs I have joined ended up being very toxic and not worth my time.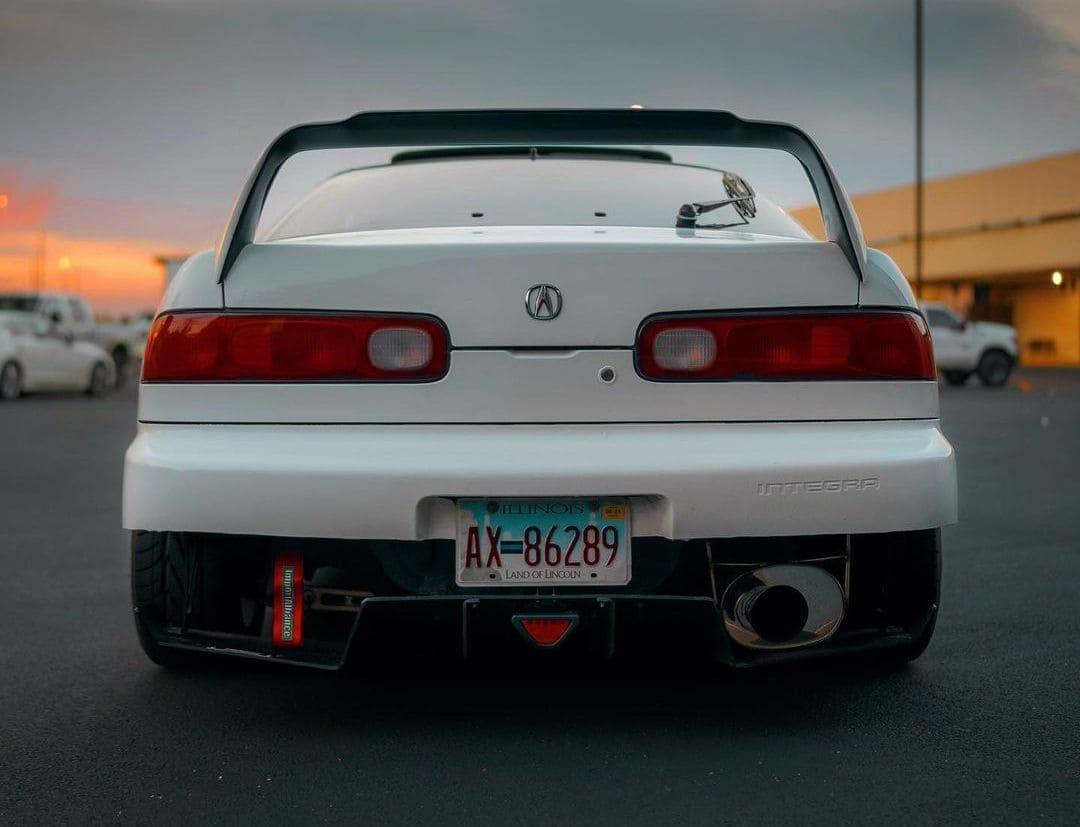 What is your favorite part on your car?
I'd say the rear end is Definitely my favorite.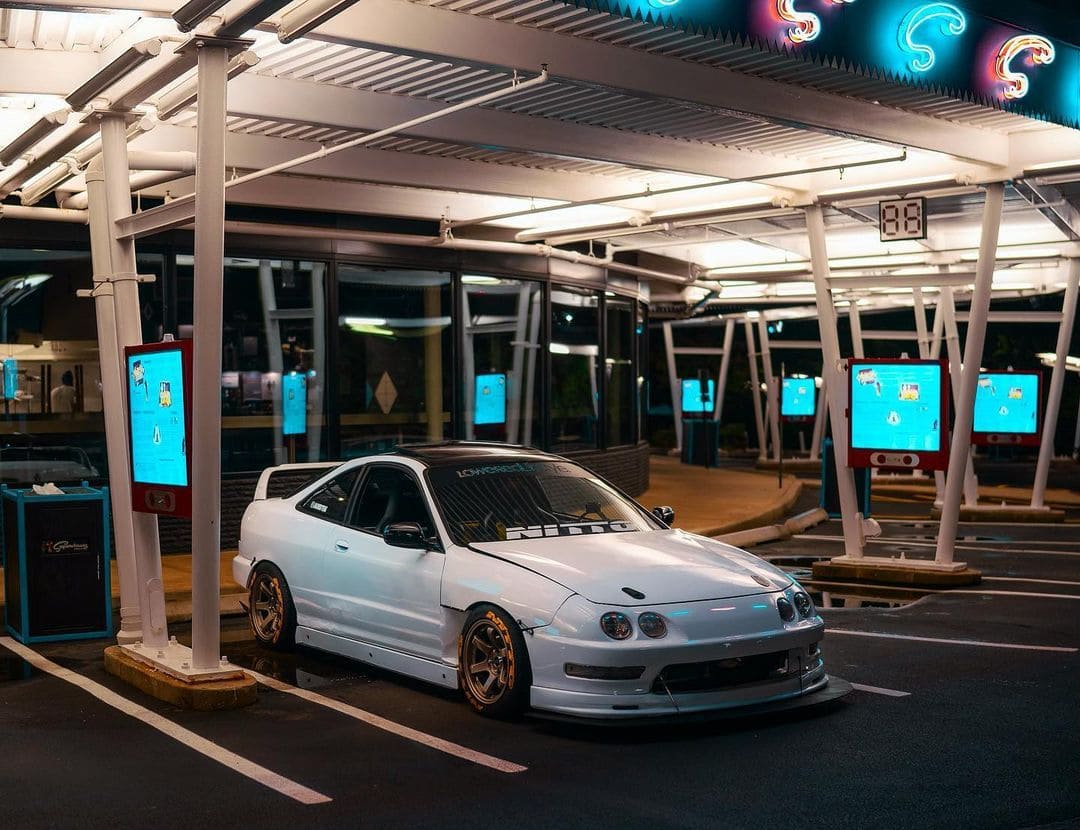 Build Report
Skunk2 pro series intake manifold, skunk2 70mm throttle body, headers, full yonaka exhaust, heat wrapped components, intake, half rad, and othe little engine stuff, custom made front splitter, front lip, mugen style wing, top1 rear diffuser, custom cut rear bumper, jnc014s on Nitto Neo gens, pci side skirts, nrg quick release steering wheel, nrg racing bucket seats, 4 point harness, harness bar, gutted interior, flocked dash, short shifter, interior converted to black