Owner: Kenny Visco – Instagram: @baggedb284
2006 Saab 93 – Location: Rhode Island, USA
Saabn
Was there any unusual circumstances around how you acquired your car?
If it wasn't for a fellow Saab enthusiast, I wouldn't have been able to get this Jet Black Metallic 2.8T 6speed.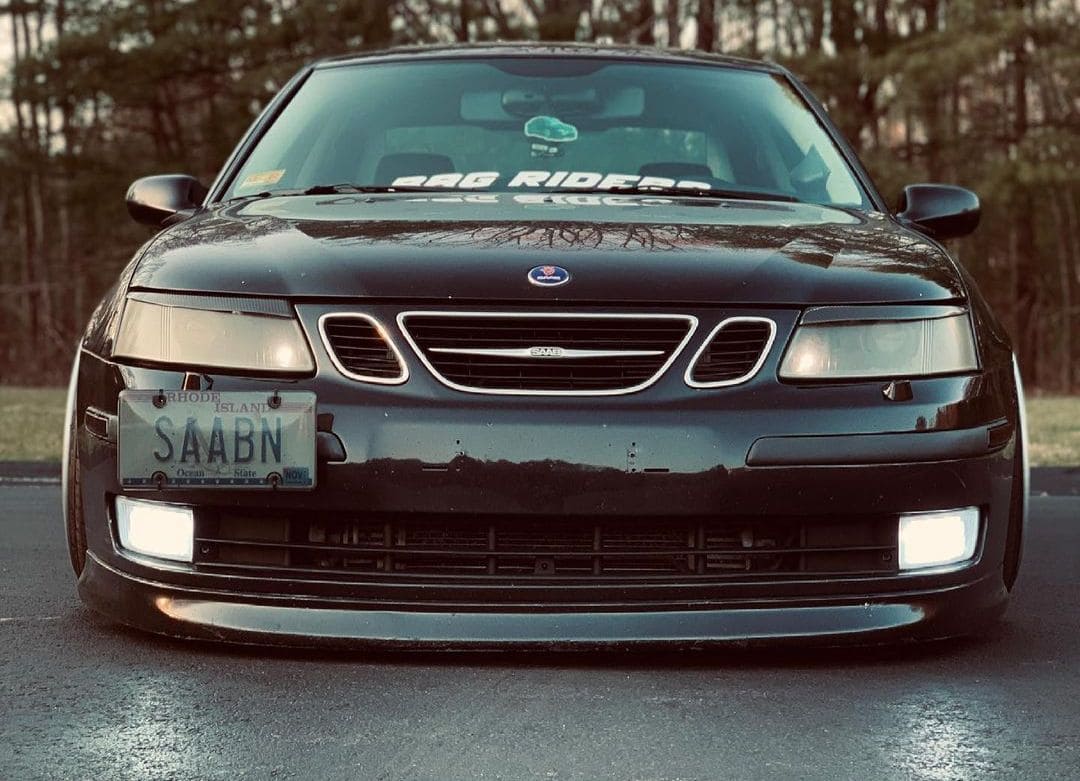 Was there more work on your car than you anticipated? Did you find a bucket of wiring worms, find some secret hidden problems…..
I knew what I was getting into when I purchased it. Knew what I was planning for her before I bought her. No wiring worms, but common Saab 2.8T issues, nothing I wasn't willing to dig into.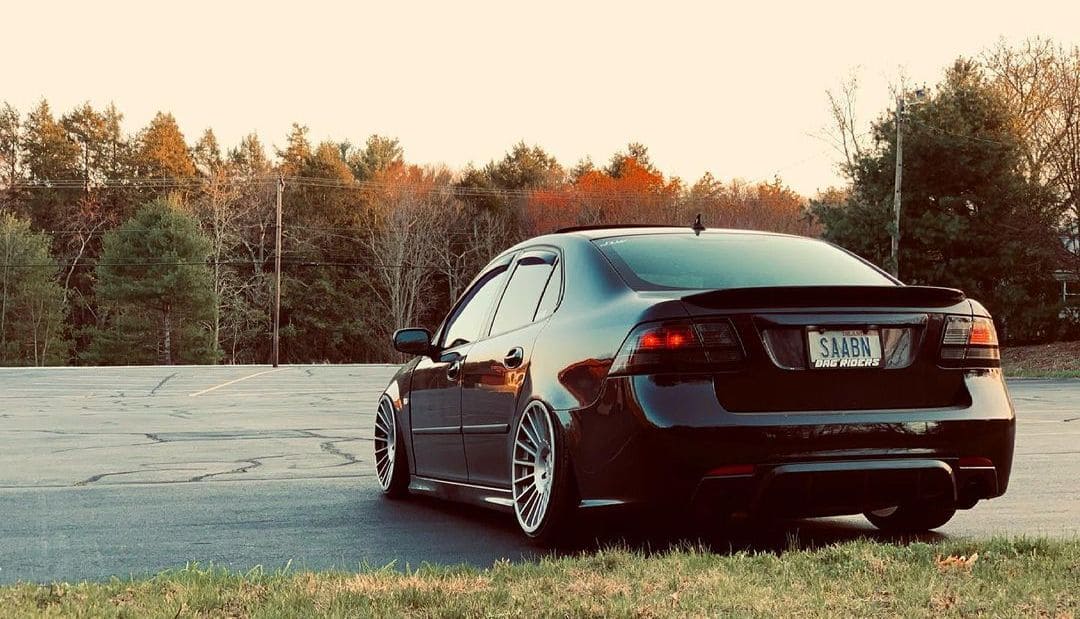 Are there any unique mods on your car? Hyper-rare parts, custom made parts…
Nothing hyper-rare about this car. Just a GM turbo V6. Vehicle is on Airlift performance management and the bags are custom made by another fellow Saab enthusiast. 19" Rotiforms, did a full interior swap. There's nothing on this car that I haven't already replaced or swapped from another Saab.
Would you consider your car done in its current form? Or do you have a list of "to dos" still left?
My car is never done. There's always something that can be improved. In the future I want to acquire 18" 3 piece wheels, she is currently tuned but I want to go bigger turbo with Vtuner.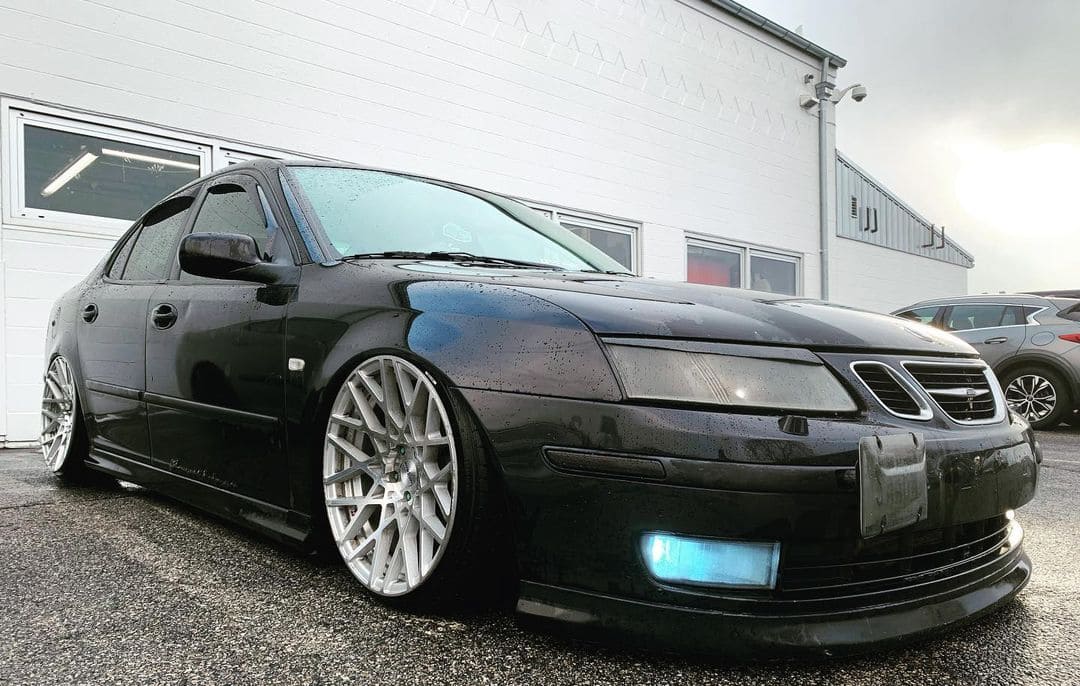 What is the biggest problem you ran into on your build?
2.8T Saab vs 2.0T Saab, there is little to no room to work. It is compacted in the engine bay and keeping everything cool is a struggle. Doing my research on Methane kits to help that.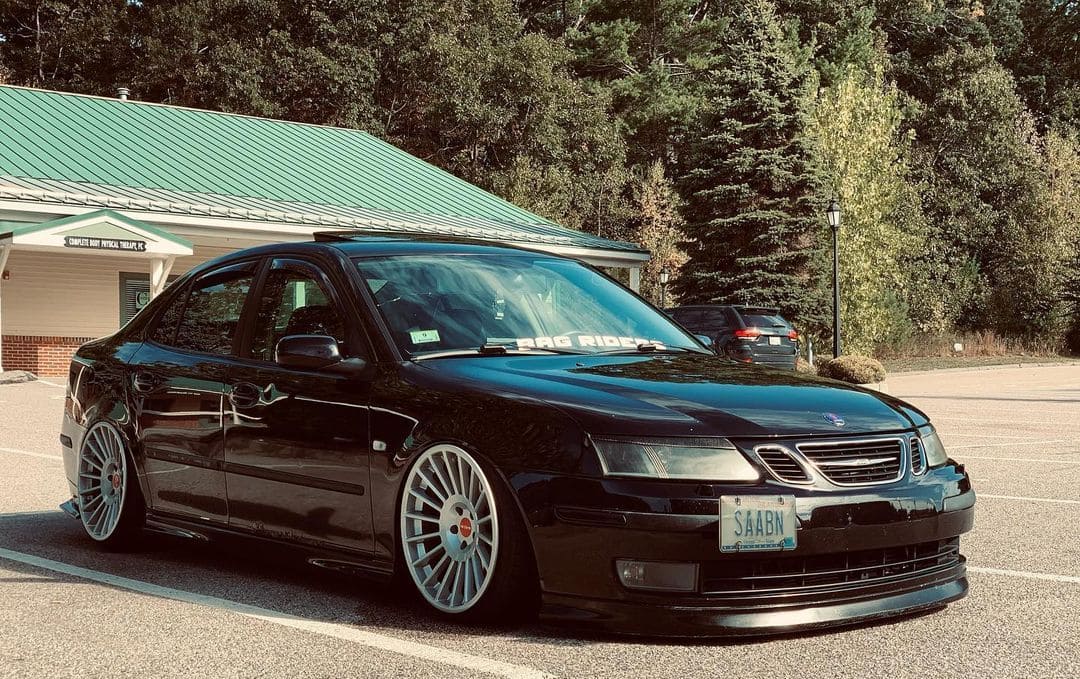 If you had to do it again, would you build the same car?
If you look at this car, imagine a 2.0T, 4 cylinder engine. Now imagine finding a 2.8T and stripping it to make it the same. The job is done, with more work than previous.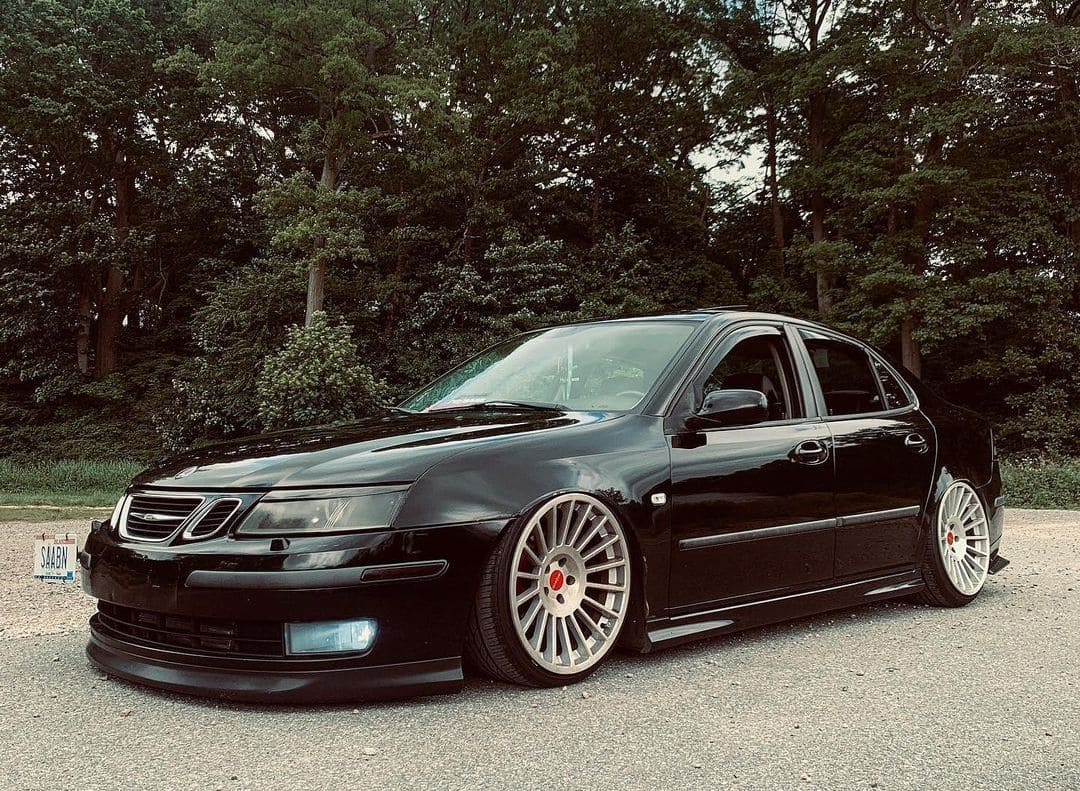 Are you apart of a club or crew with your car?
I don't let anyone or anything influence my build. I'm more of a plain and simple.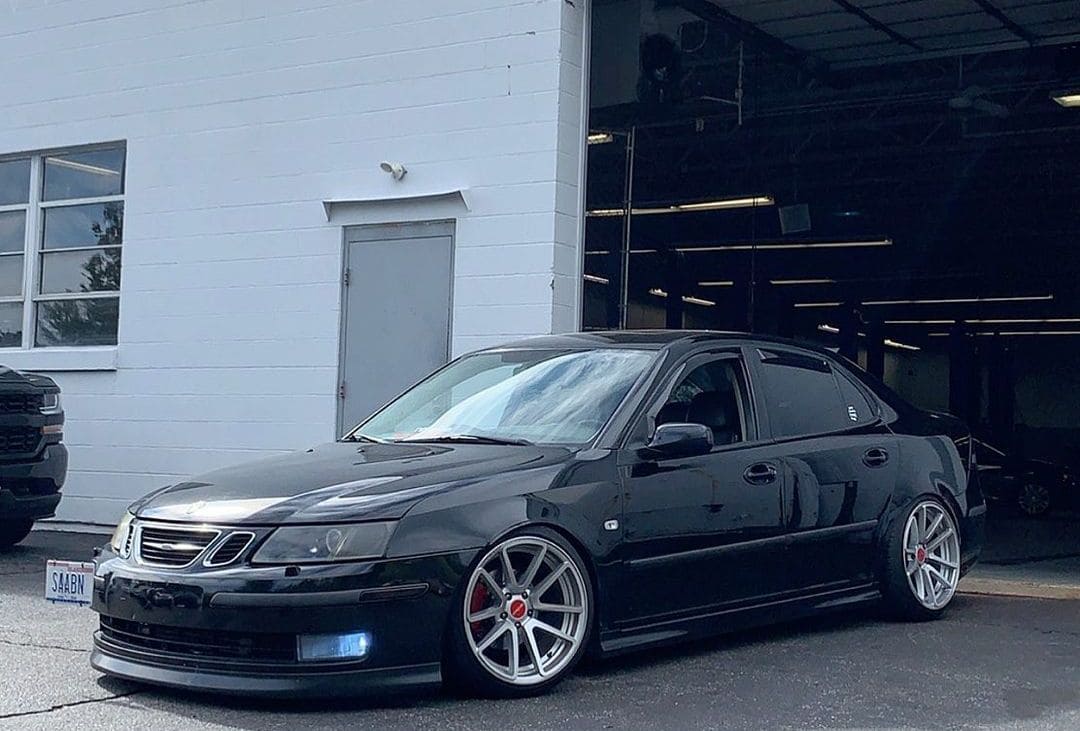 Is there any part/mod on your car you had to do a few times, or installed and then removed?
The airlift suspension I installed, removed, then installed to my current. I'm always swapping rims. I have a collection. Still growing.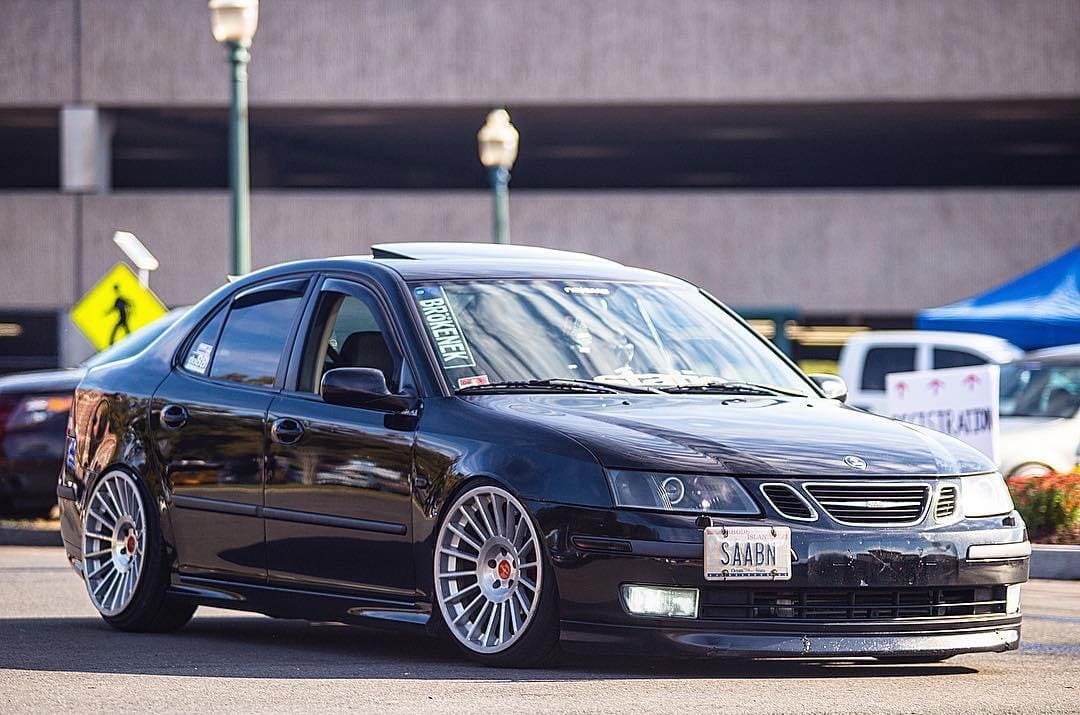 What is your favorite part on your car?
As of right now, I'm fairly new to the 2.8T life style. My car has a 3" Genuinesaab downpipe with a full catless 3" straight pipe turbo back exhaust. And that is my favorite part of my car. The airlift is up there.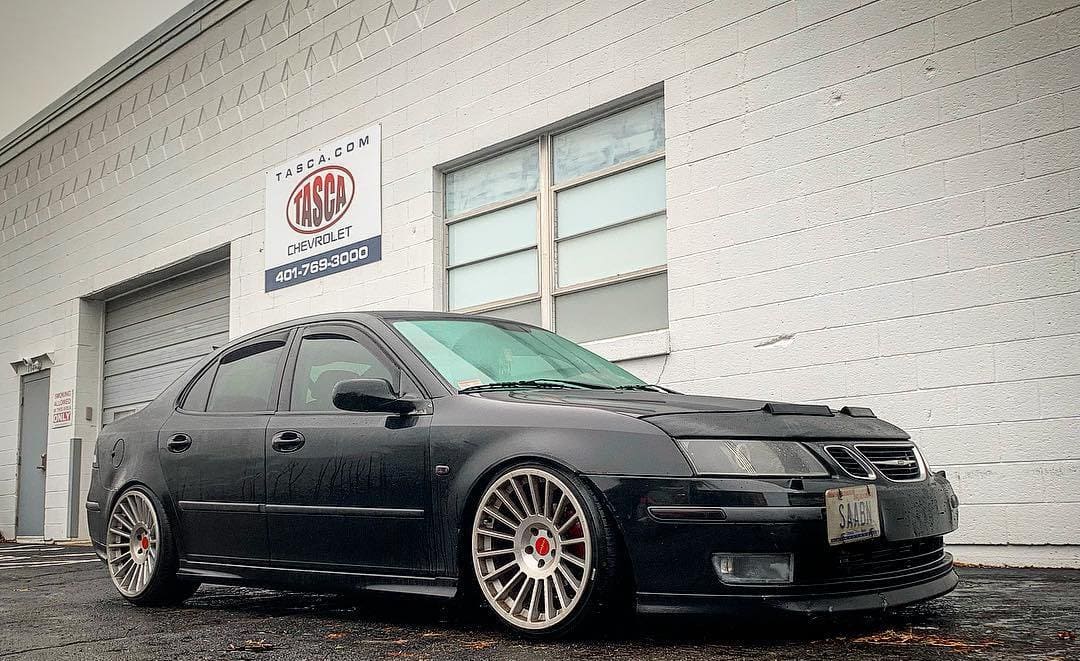 What's the best memory you had in your car?
When I finally fixed a misfire issue I have been diagnosing for weeks. Finally fixed the issue and is driving amazing and healthy.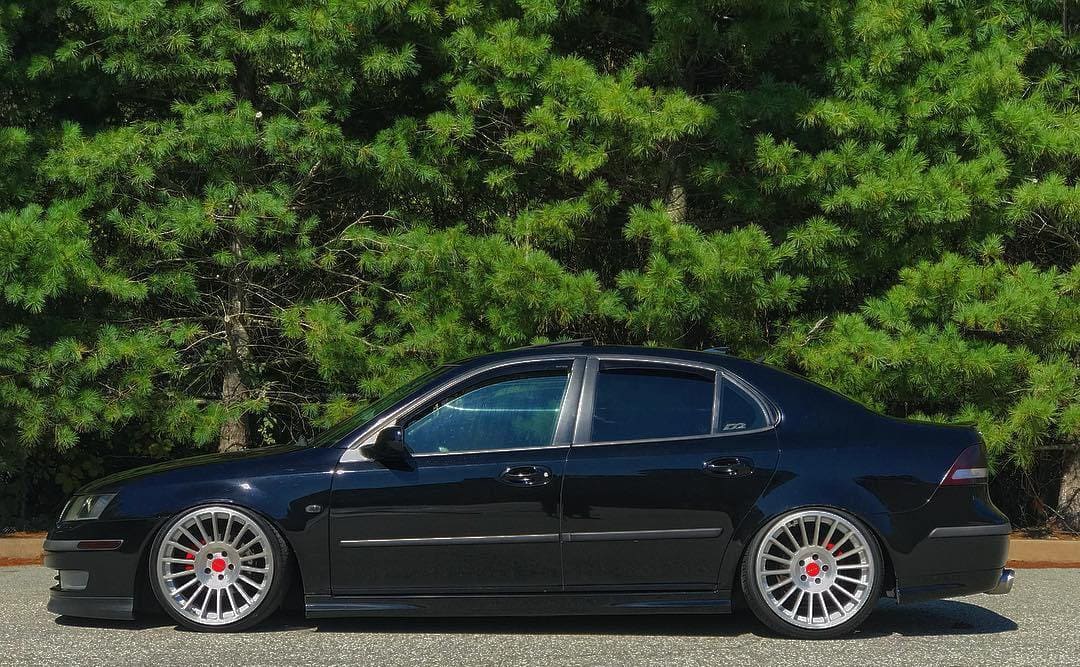 Build Report
3" Genuinesaab downpipe
Full 3" Turbo back Straight pipe exhaust
Genuinesaab intake
TWM custom short throw kit
19×10 Rotiform IND et35
2007 anniversary interior
2008 TX steering wheel
ICM3
Esid2
JZW tuned 330hp390tq (haven't actually got it dyno but esid accurately read hp and tq. To the crank not the wheels)
Airlift performance (bagged)
2008 rear bumper with aftermarket diffuser
2008 rear trunk lid with TX spoiler (badgeless)
Custom blacked headlights
Custom Ice Block blacked out tail lights