Owner: Lasse Randin – Instagram: @lasserandin
1983 Volvo 242 – Location: Viken, Norway
Photographer: Mattias Larsson – #Bilsport – @lasserandin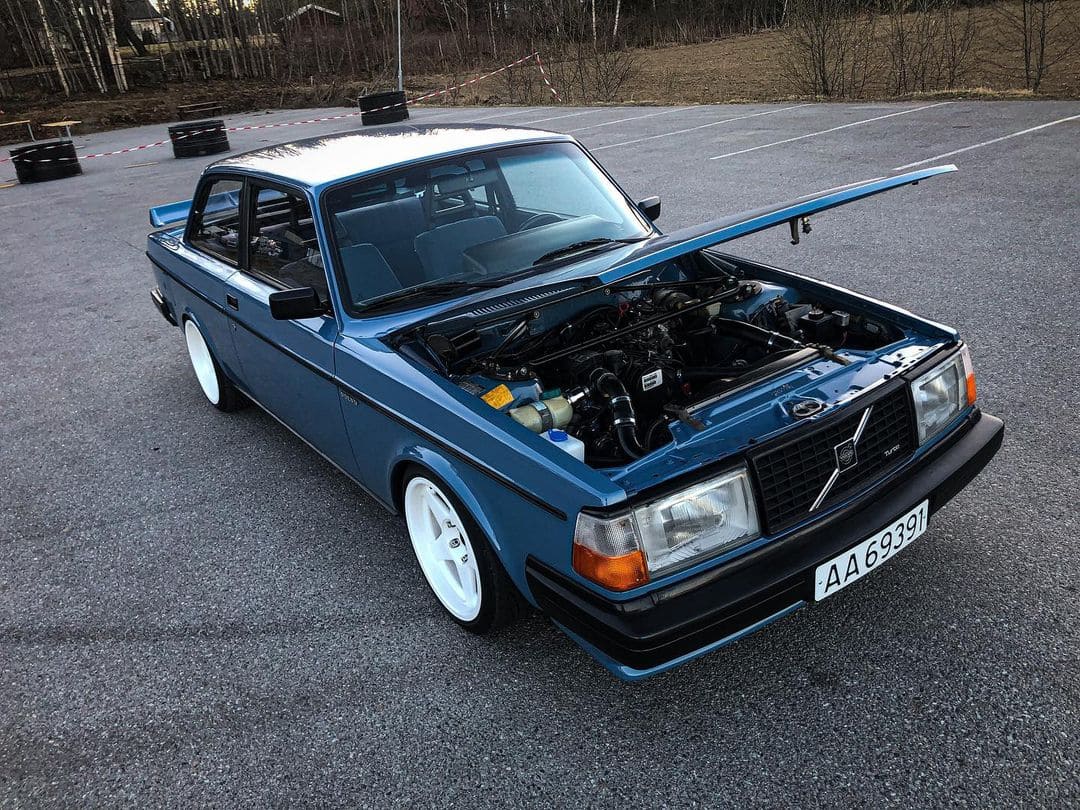 Was there any unusual circumstances around how you acquired your car?
No, I bought it from a friend. He built most of the car.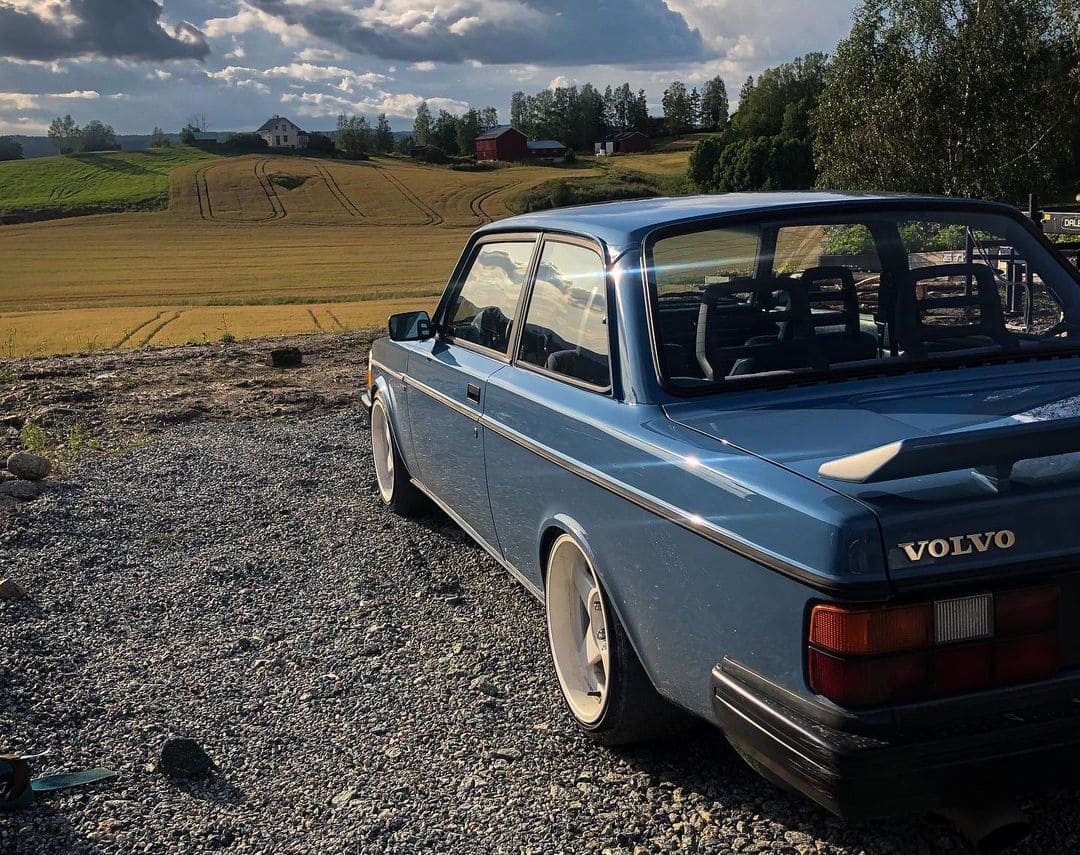 Was there more work on your car than you anticipated? Did you find a bucket of wiring worms, find some secret hidden problems…..
No, 2nd owner car in great shape.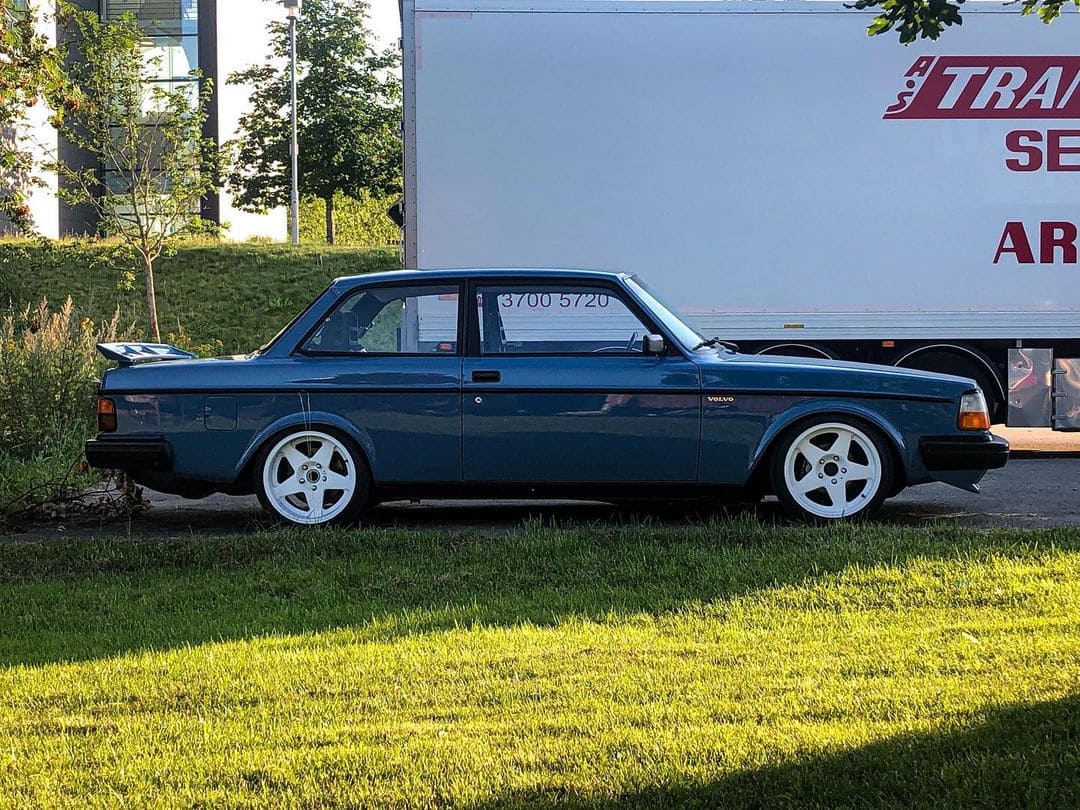 Are there any unique mods on your car? Hyper-rare parts, custom made parts…
Custom re-drilled hubs for different bolt pattern. Brand new Volvo R Sport steering wheel.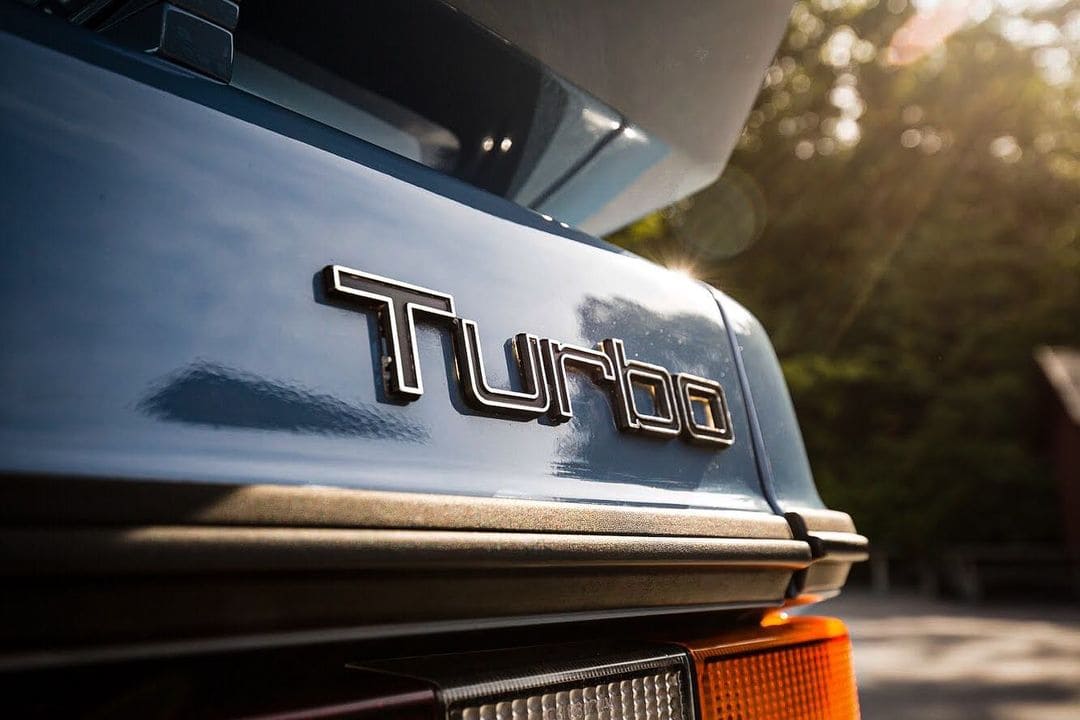 Would you consider your car done in its current form? Or do you have a list of "to dos" still left?
It's a great ice cream shopper, but I will do some minor changes, I want a new, better turbo, and aftermarket engine management.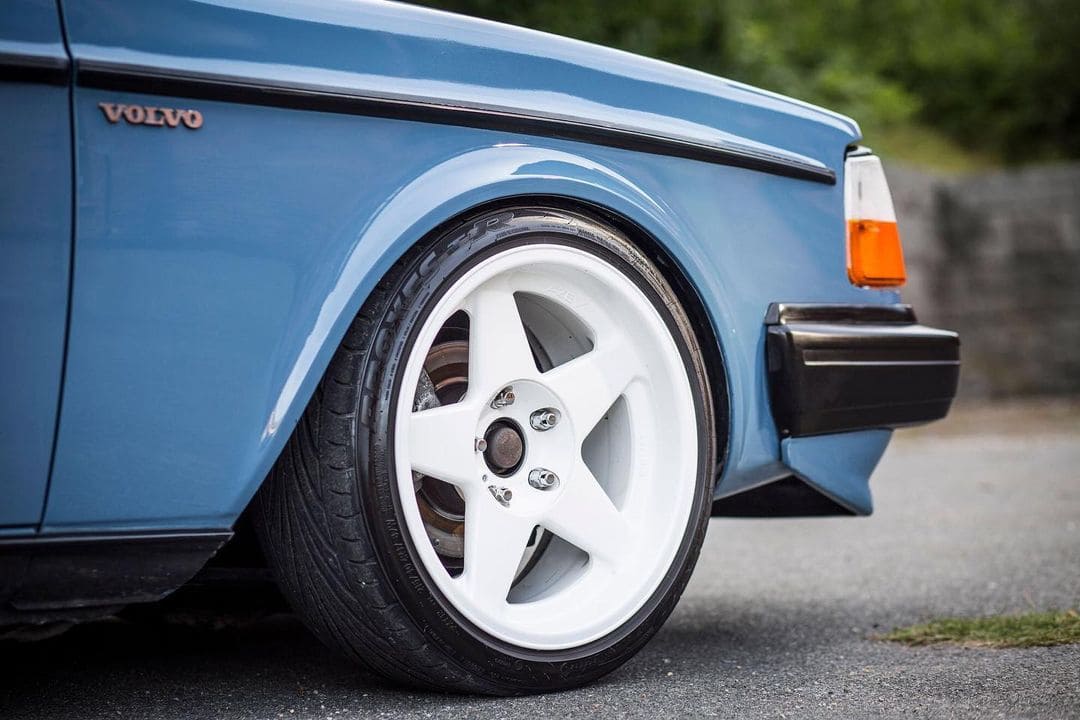 What is the biggest problem you ran into on your build?
A good friend of mine did the most of the build. I bought it from him. I haven't had any big issues with the things I have modified on this car.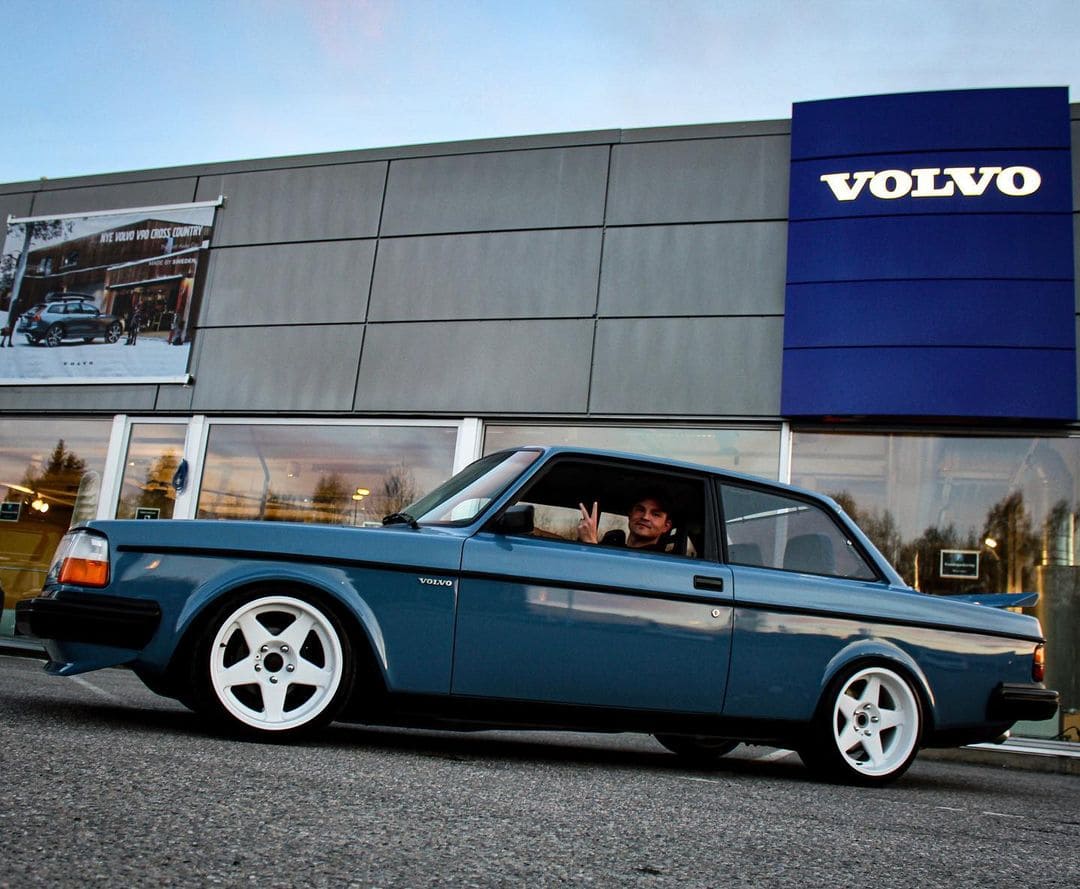 If you had to do it again, would you build the same car?
Yes, 100%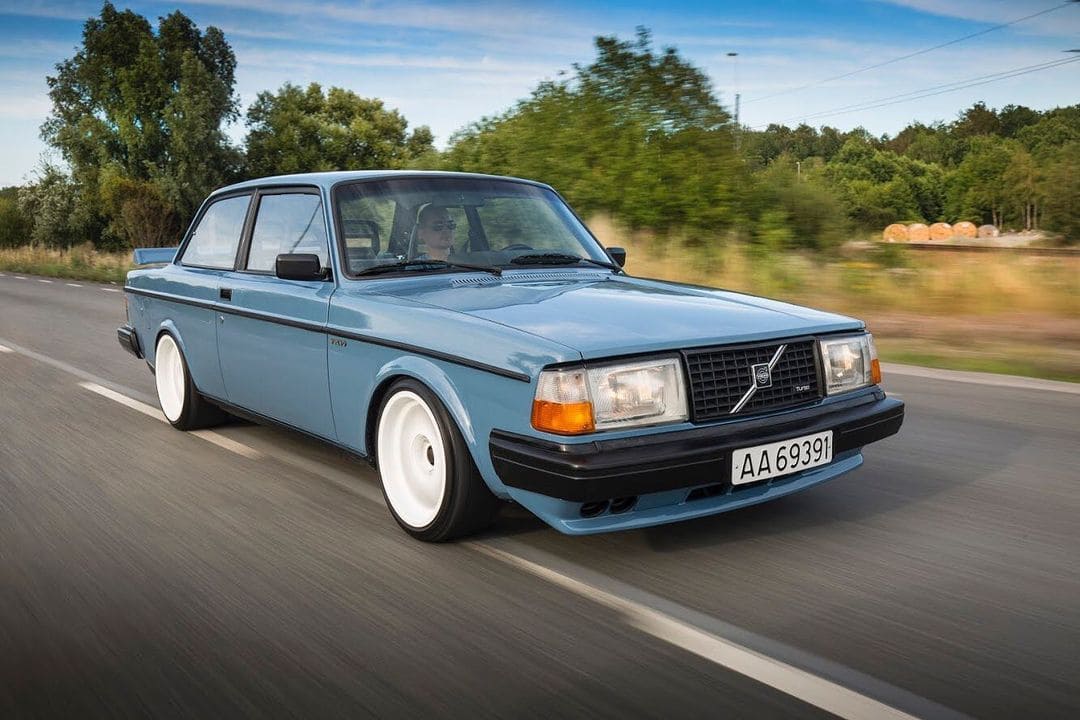 Are you apart of a club or crew with your car?
No, just some forums, Facebook groups and Instagram. It's inspired from group a Racing. The beige one I got is inspired from typical early 2000's builds.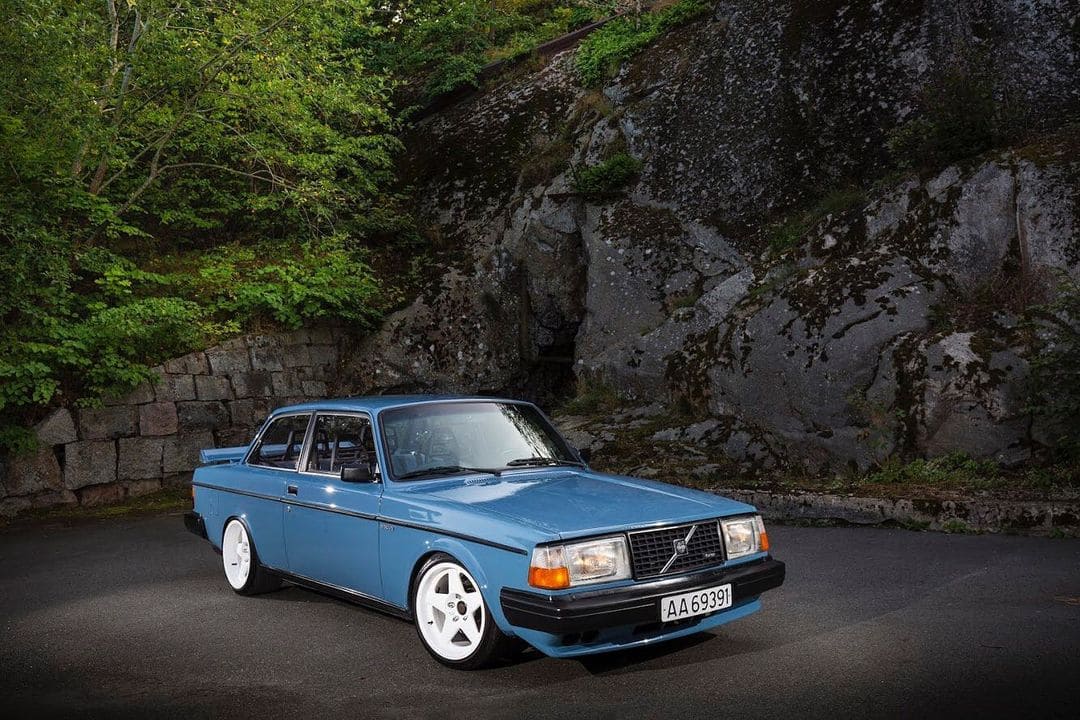 What is your favorite part on your car?
The Azev wheels 8,5×17 with 215/40-17 Toyo Proxxes and 10×17 with 245/35-17 Toyo Proxxes T1-R.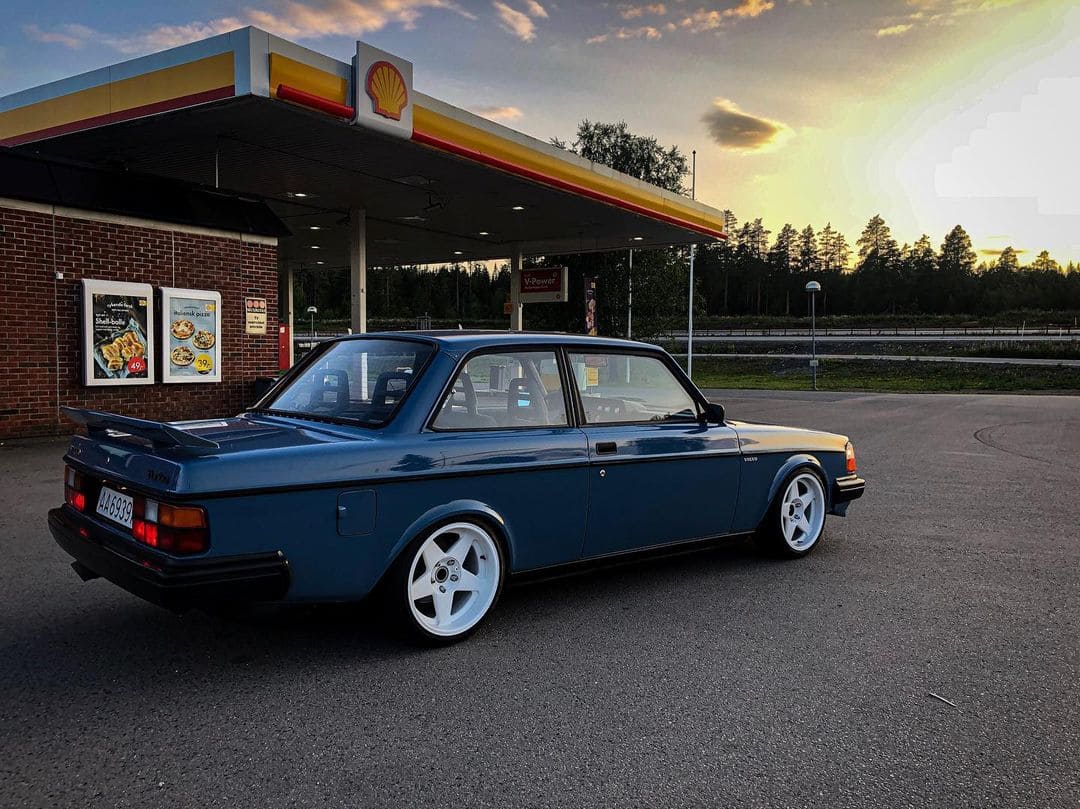 What's the best memory you had in your car?
Made it to Bilsport magazine a couple years ago, that was really fun. 5 Pages and front photo of magazine
Build Report
B230fk with M90 transmission
H rods
Ported 531 head
T3t4 turbo
Green Volvo R injectors
1031 real axle with Torsen diff
BC Racing coilovers
Azev A rims 8,5×17 and 10×17″
R sport steering wheel
Kaplhenke QSRC