Owner: Phil O'Donovan – Instagram: @volvo_phil
2009 Volvo C30 – Location: West Midlands, UK
Take the long way home
Was there any unusual circumstances around how you acquired your car?
Not really – fairly straightforward purchase. Apart from my previous car (a MK5 Ford Fiesta Zetec S which was a part-ex) barely made it to the garage to collect the C30, due to overheating!
Was there more work on your car than you anticipated? Did you find a bucket of wiring worms, find some secret hidden problems…..
No, been fairly solid. Apart from the windscreen leaking, which occasionally used to give me small swimming pools in the footwells after heavy rain.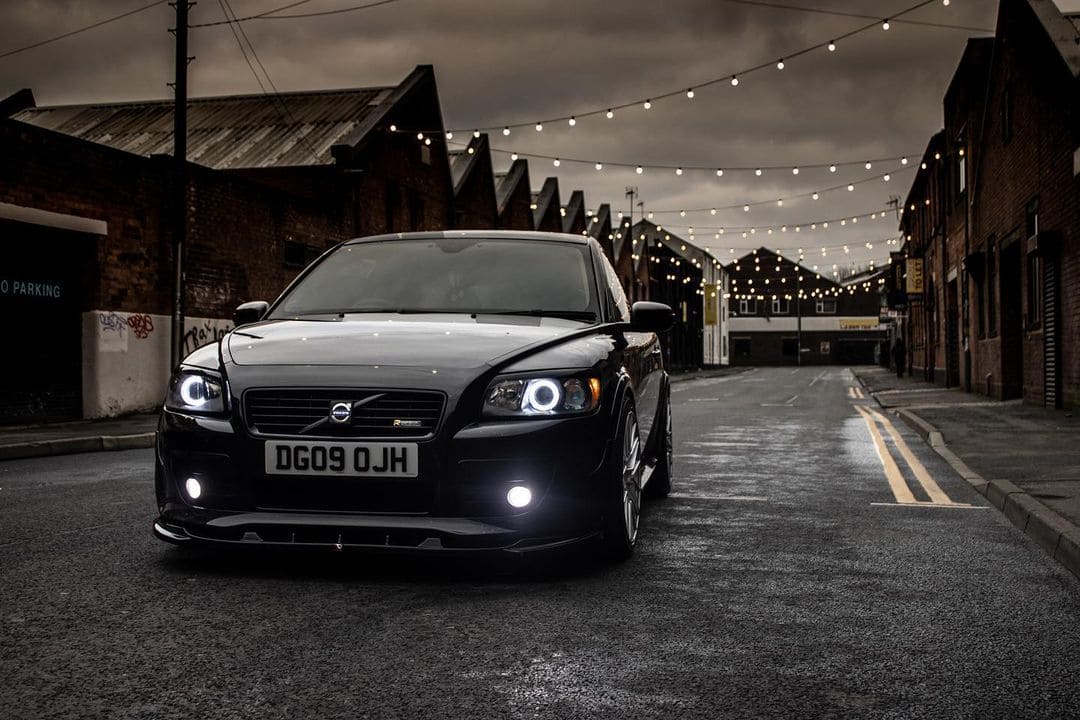 Are there any unique mods on your car? Hyper-rare parts, custom made parts…
The main one that sticks out to me is my custom stereo/navigation unit. I had surrounds 3D printed, and the head unit itself is completely customisable to show either gauges, i.e. RPM's, water temp, intake temp, oil pressure or I can have it as an entertainment system, which includes DAB radio, Spotify and Sat Nav. Currently awaiting custom made Volvo badges, going to look awesome.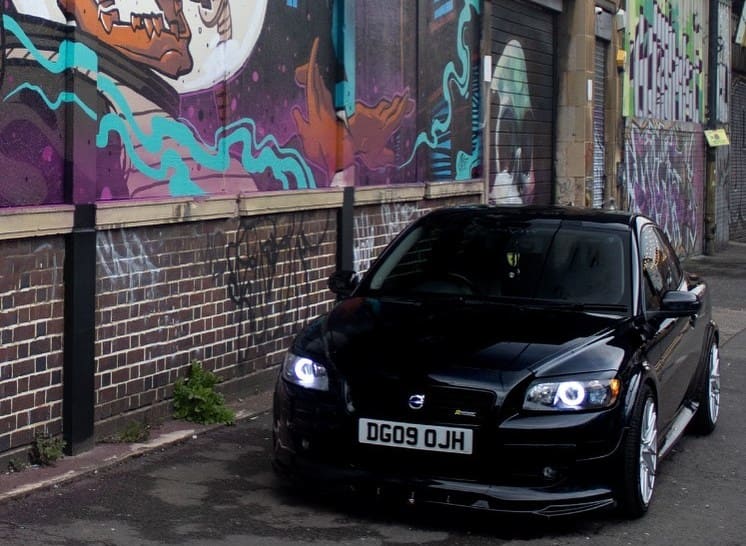 Would you consider your car done in its current form? Or do you have a list of "to dos" still left?
It will never be done, I'll always find something to mess with.
Things in my mind are… Do I install an underglow kit or not? Do I install custom made headlights?
On the to do list… Manifold and decat, seat replacement, Edrive spoiler, custom steering wheel.
What is the biggest problem you ran into on your build?
Sourcing someone to 3D print the stereo surround. Does lack of time count?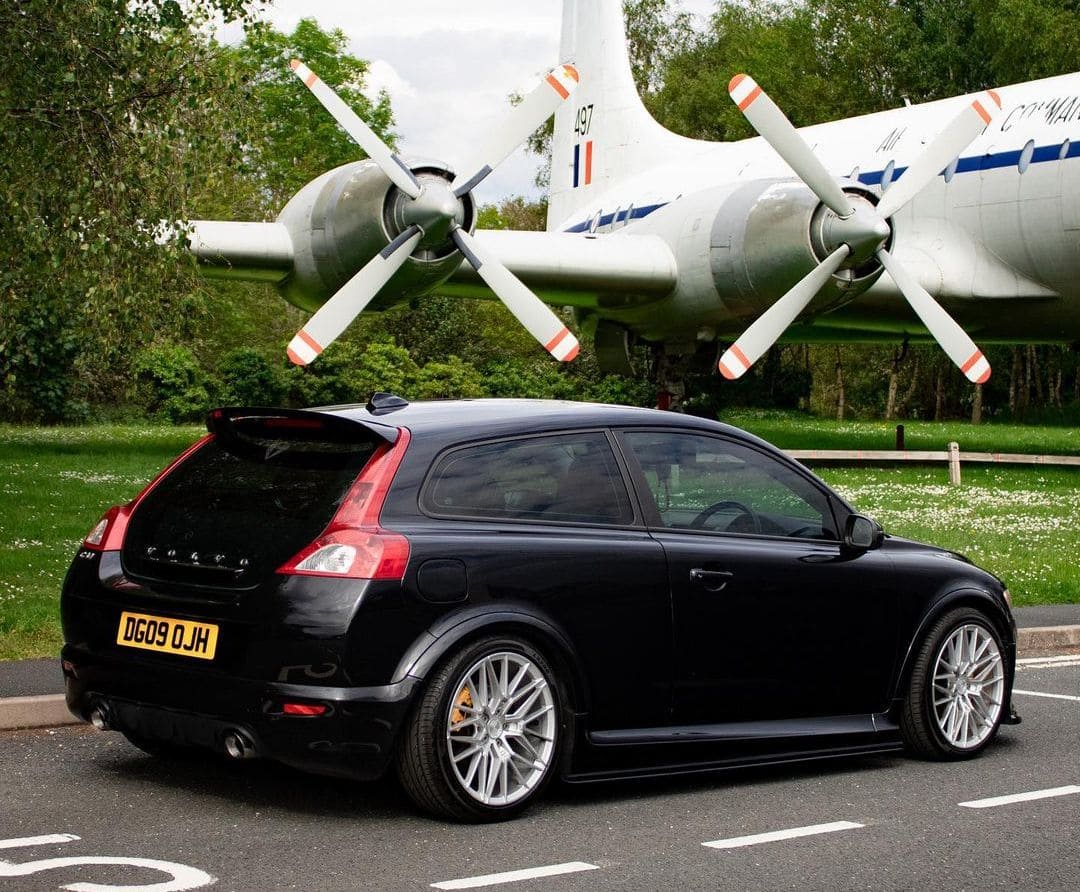 If you had to do it again, would you build the same car?
Yeah, would build it again, it's how I wanted it.
Are you apart of a club or crew with your car?
Not part of any club or crew. I use Instagram a lot, always influences on there.
Is there any part/mod on your car you had to do a few times, or installed and then removed?
Yeah, custom exhaust. After I originally had it done, I wanted it even louder. Took it back a couple of months later and had more work done. Looks like I'm going to get even more work done with the manifold and decat soon…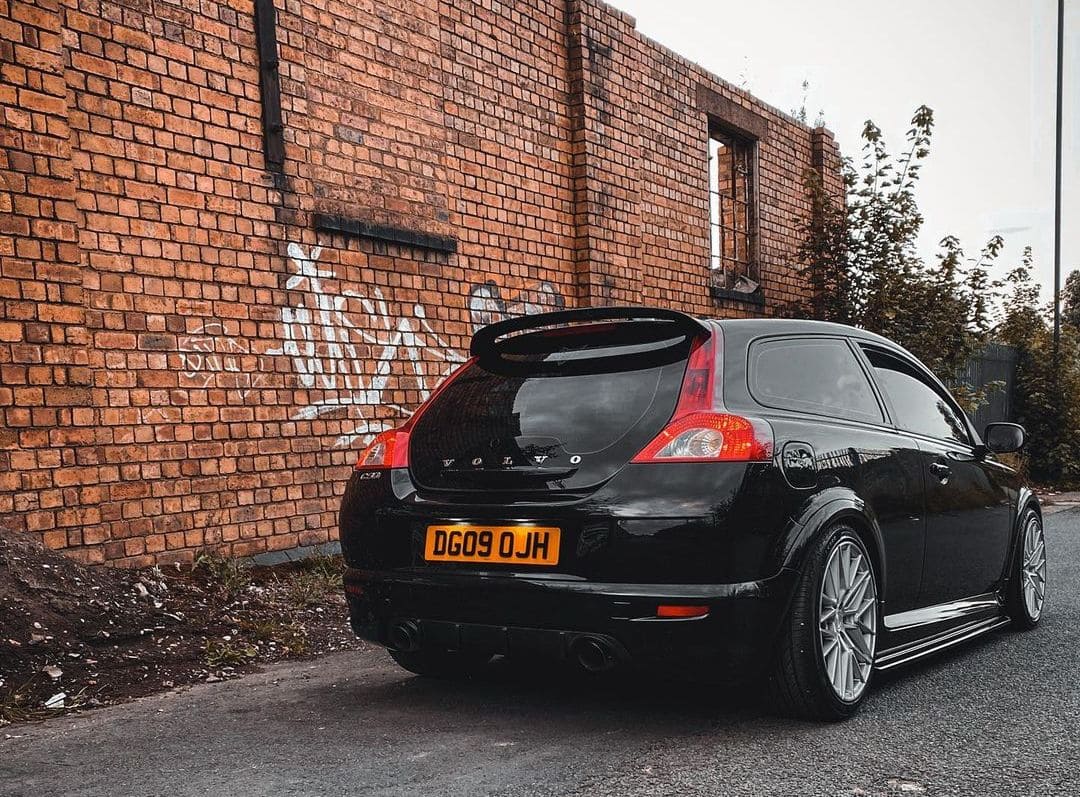 What is your favorite part on your car?
The Maxton body kit, it gives the C30 a more aggressive look.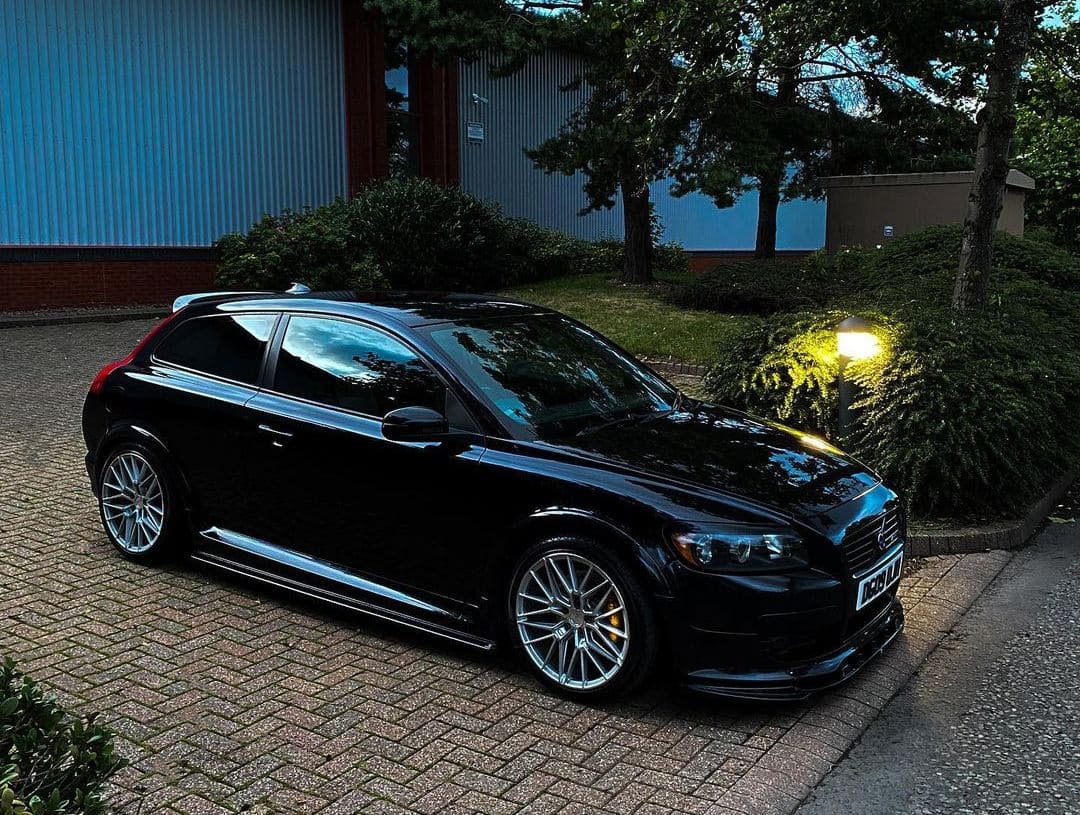 What's the best memory you had in your car?
Now my 2 young sons are growing up and starting to appreciate cars, they are always saying they want to go places in my car instead of the family car! Always puts a smile on my face.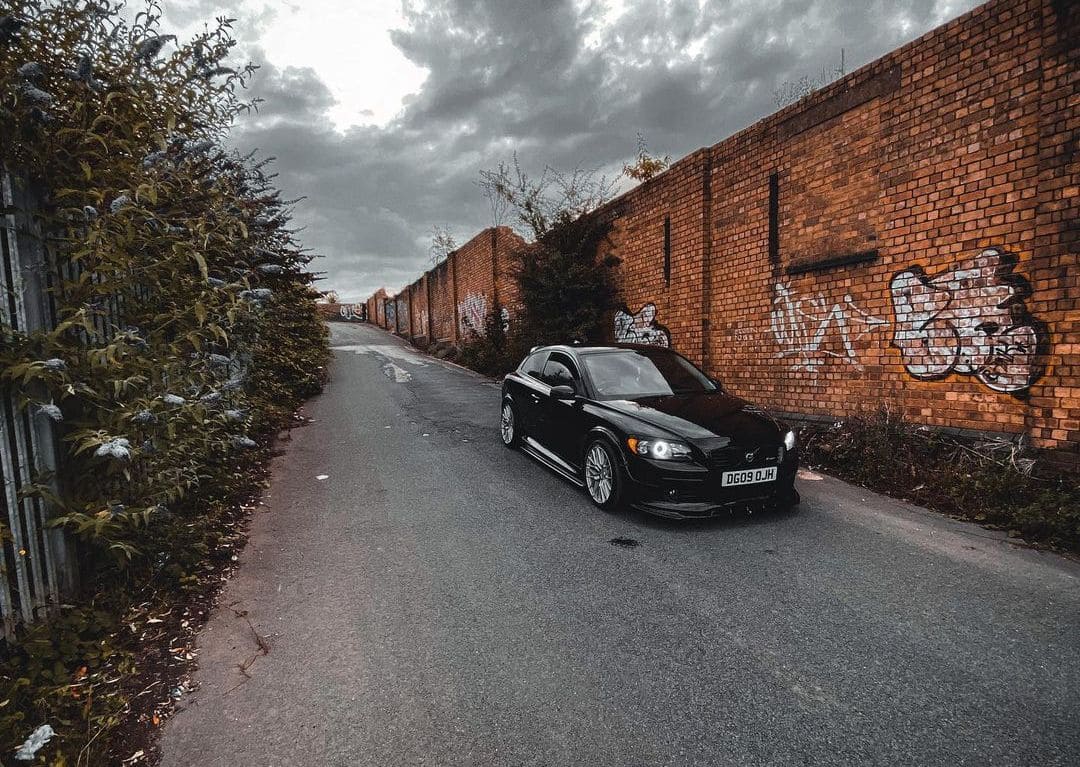 Build Report
Ramair induction kit
Custom painted engine bay
Halos (C30 mods)
Sequential indicators
Custom grill
Custom wingmirrors
LED fog lights
Eibach pro lowering springs
Japan Racing JR38 18″ Wheels
Maxton splitter and side skirts
Rear diffuser
V40 number plate lights
3D Number plates (Titanplates)
Tinted all round
Touge Runners rear view mirror
Custom cat back exhaust (DKU Performance)
Custom stereo
D1 spec gearstick
Full LED interior
Mtec disc brakes drilled and vented
Yellow callipers
Various stickers
De-wipered