Owner: Bailey Hallock – Instagram: bnhallock
2006 Volvo V50 T5 AWD
What would you say was the biggest influence in you getting into the car scene?
My husband had modified a few Volvos, giving me an appreciation for the brand. Once I got my V50, I was excited to modify it and make it my own.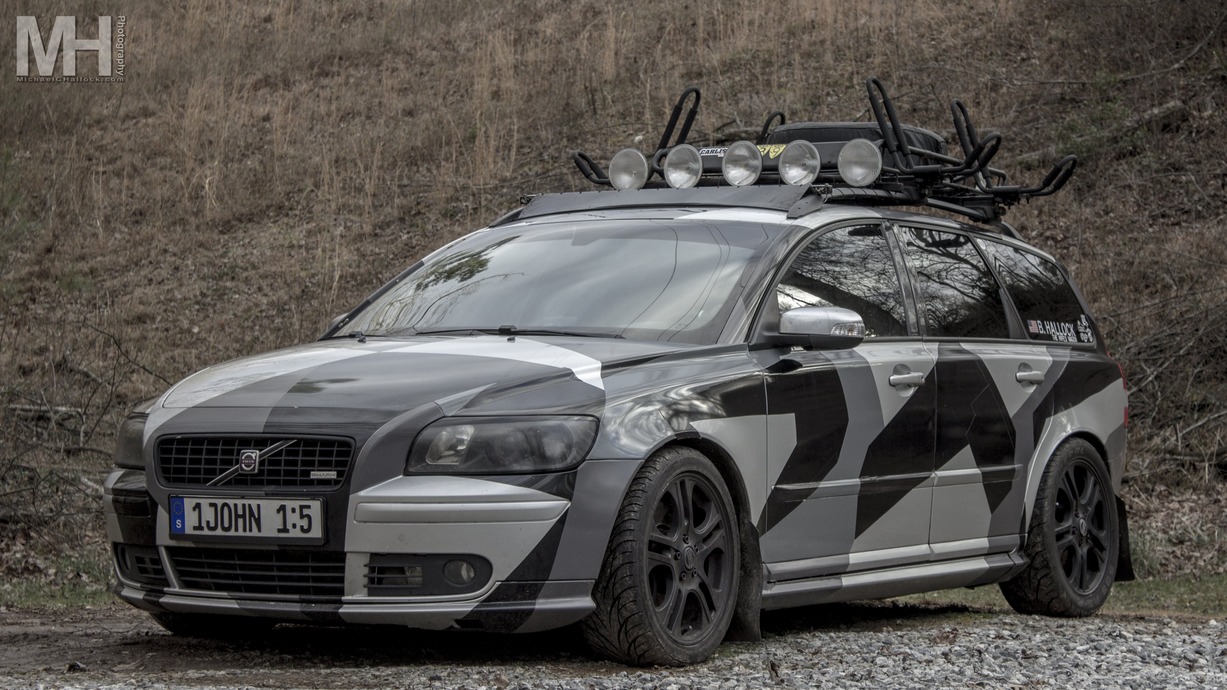 Would you say that being a female in the car scene has been more difficult, or easier?
In the Volvo community, there are many female drivers. In the general car scene, people tend to think less of us female drivers.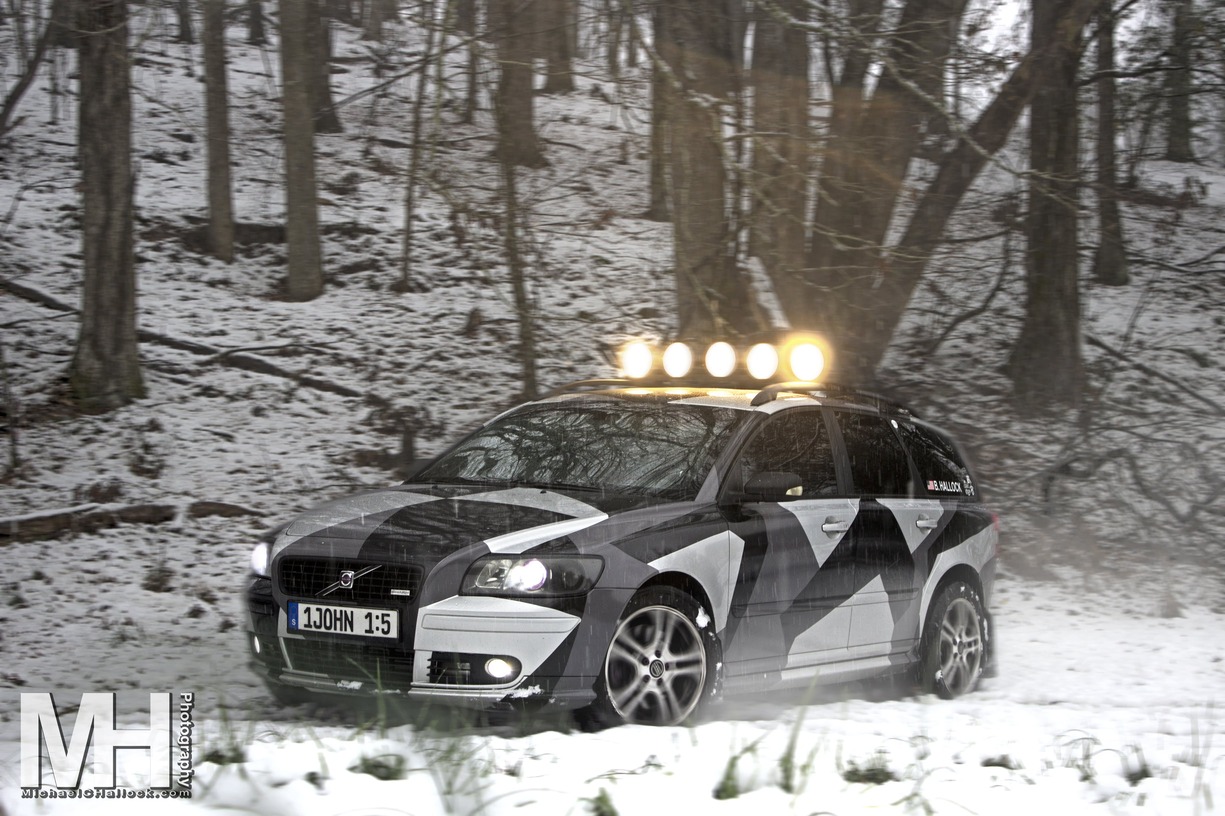 What influences have helped you as a female in the car scene?
The strong network of like-minded Volvo loving girls keeps me motivated, along with the support of my husband.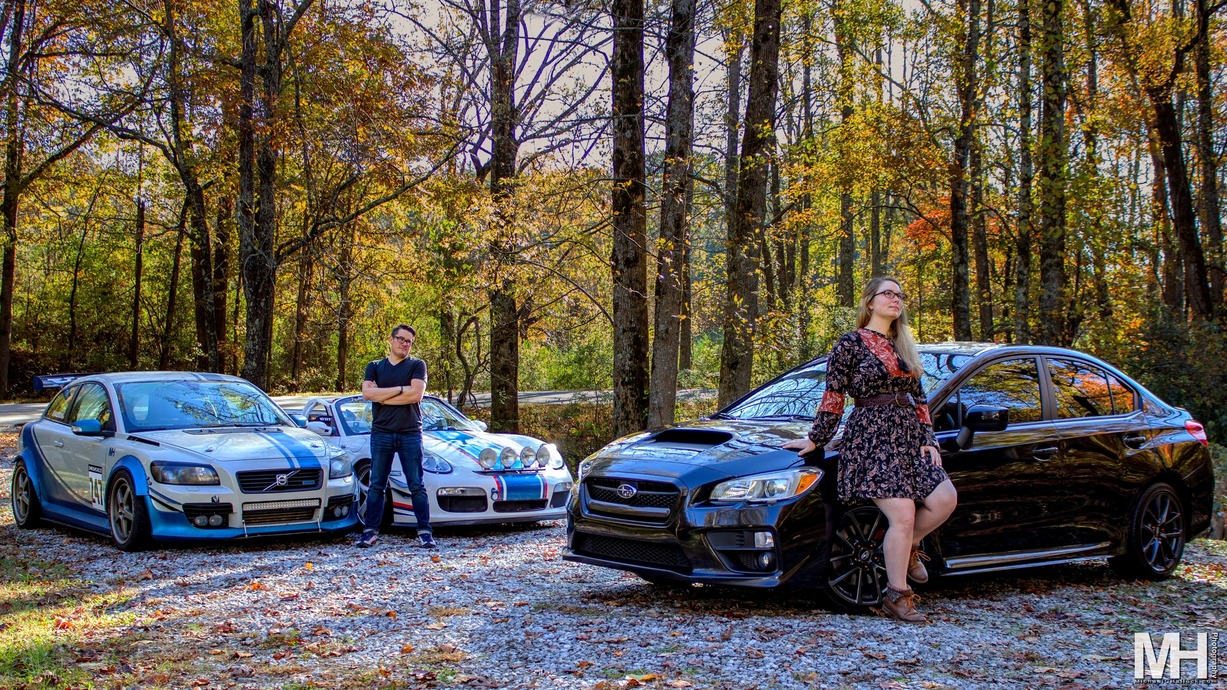 Do you think that the rest of the car scene takes you as serious, being a female in the scene?
Definitely not. But they always do once they see the performance of my wagon.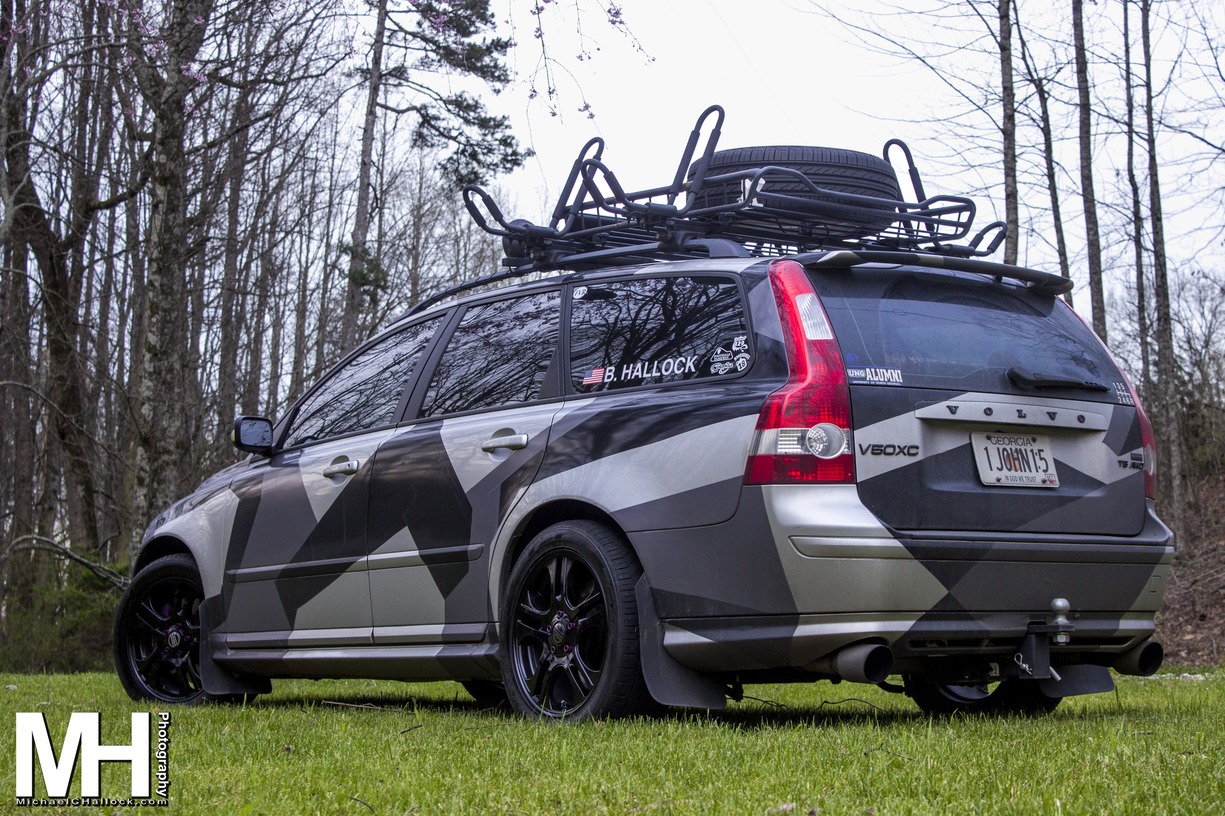 Was there any unusual circumstances around how you acquired your car?
We spent over two years looking for a manual, all wheel drive, Volvo V50. A good friend of ours decided to sell his when he upgraded to a Focus RS. We were the first people he called and it was a pleasure keeping the wagon "in the family."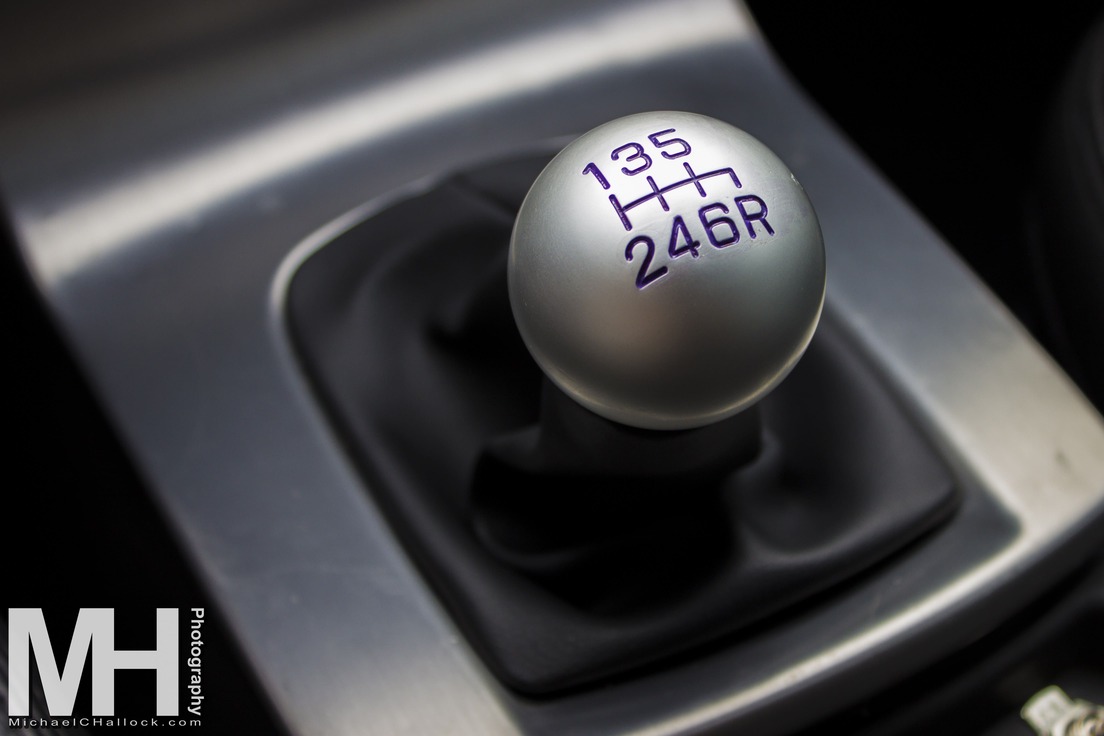 Was there more work on your car than you anticipated? Did you find a bucket of wiring worms, find some secret hidden problems…..
Modifying Volvos is never simple. The biggest headache we faced was it being an older car that spent the majority of its life outside in Florida. Rubber seals and wiring were sun damaged and frail. This car also had flood damage from a leaking sunroof drain which created a near endless list of electrical gremlins.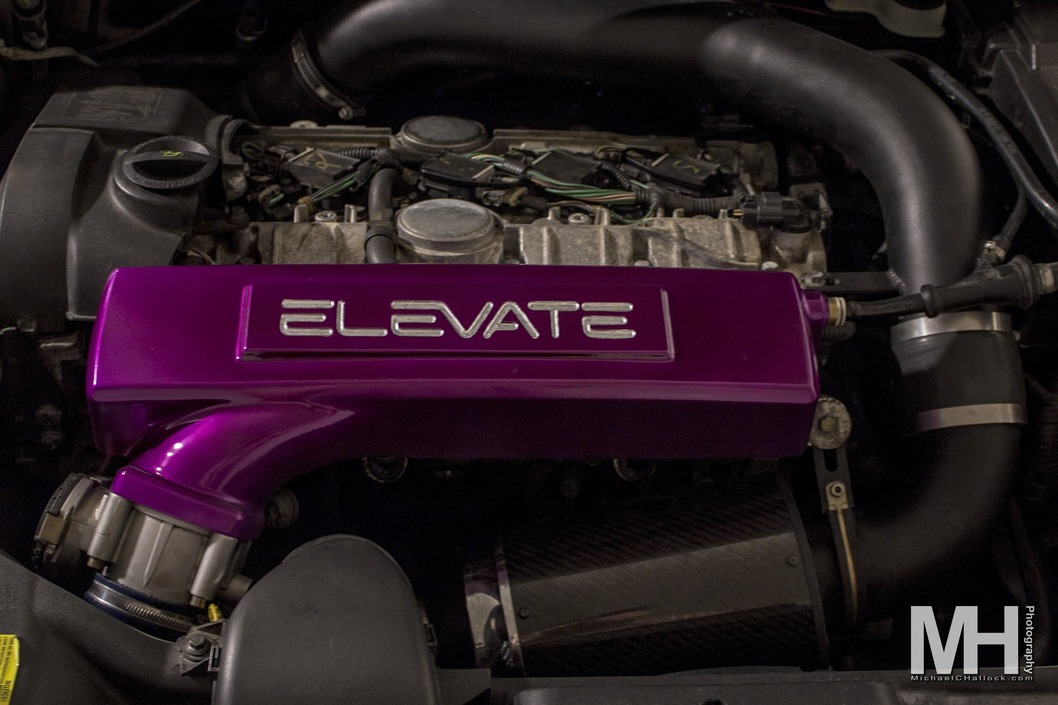 Are there any unique mods on your car? Hyper-rare parts, custom made parts…
I would say 50% of the extensive modification list on this car was unique, custom, or were very rare parts. My husband did a Youtube video series on the build of this car and many of the modifications we made were innovative for the time.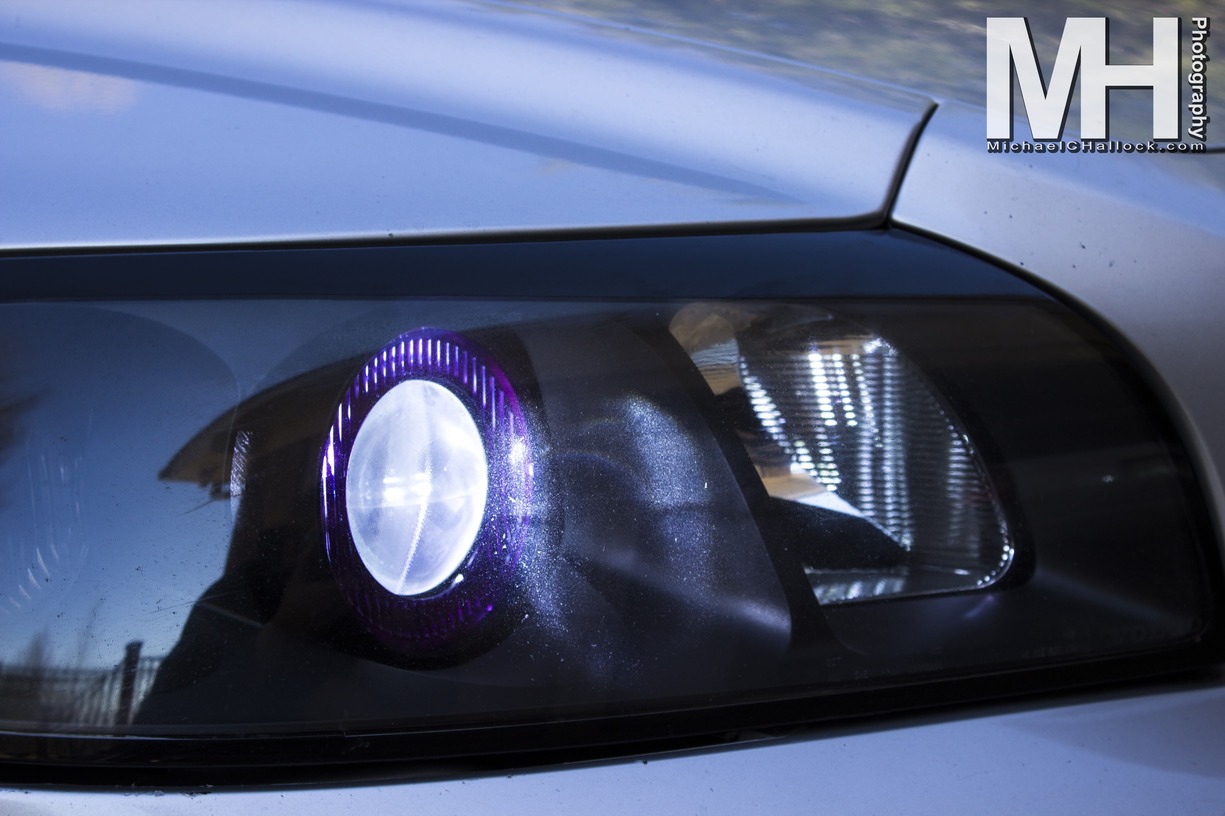 Would you consider your car done in its current form? Or do you have a list of "to dos" still left? 
This car finally reached a point where we considered it finished. Sadly, a mechanical failure made it no longer financially wise to keep this car going, so we eventually parted it out and used the drivetrain as a donor for swapping my husband's C30 to all wheel drive. I miss this car every day, as it was unique and turned heads everywhere it went.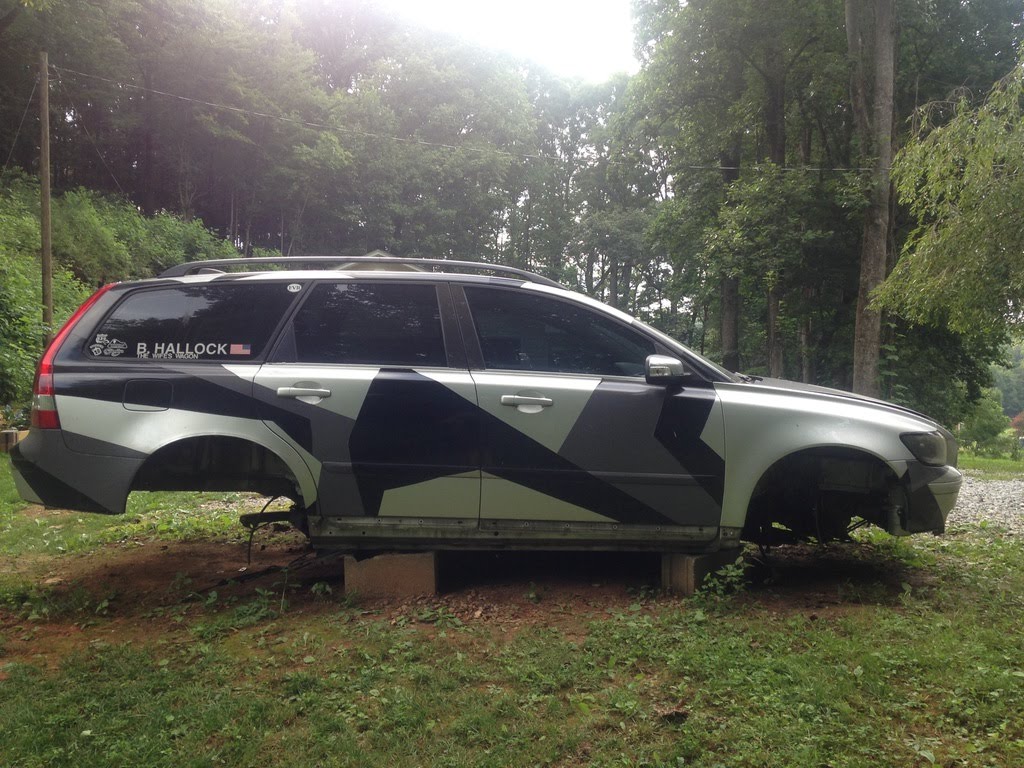 What is the biggest problem you ran into on your build?
Modifying on a budget and being faced with the challenges of modifying a niche car like the V50, which does not have a significant amount of aftermarket support.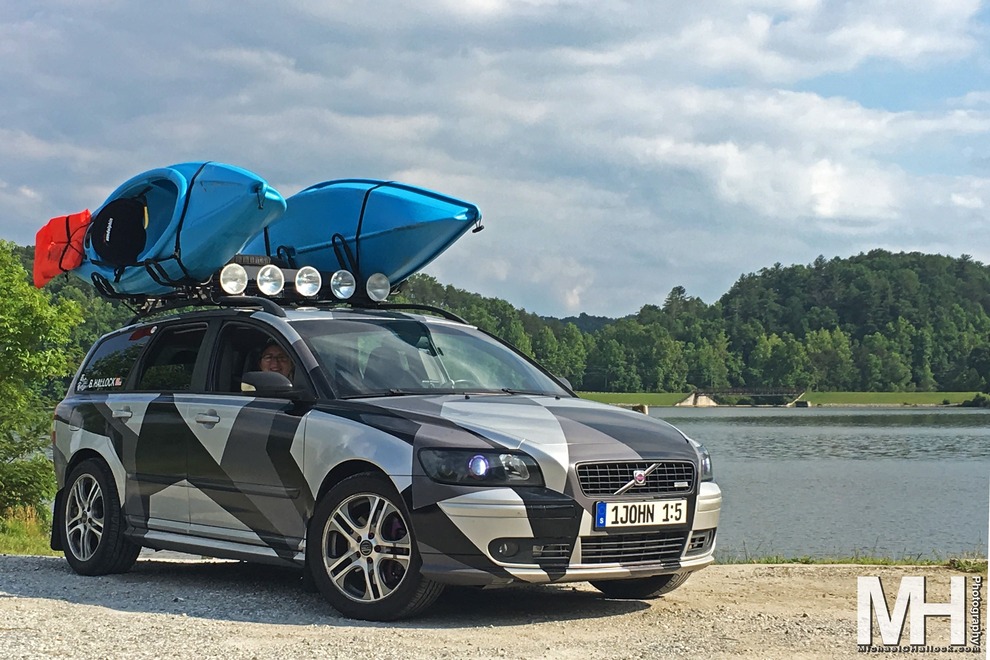 If you had to do it again, would you build the same car? 
Having since moved on to a 2016 Subaru WRX, the only thing I missed about my Volvo was the uniqueness of a modified Euro wagon. Technology progressed significantly between my 2006 Volvo and 2016 Subaru, making the Subaru a superior choice as a drivers car. That being said, the V50 was one of my dream cars and I am happy with the experience that I had.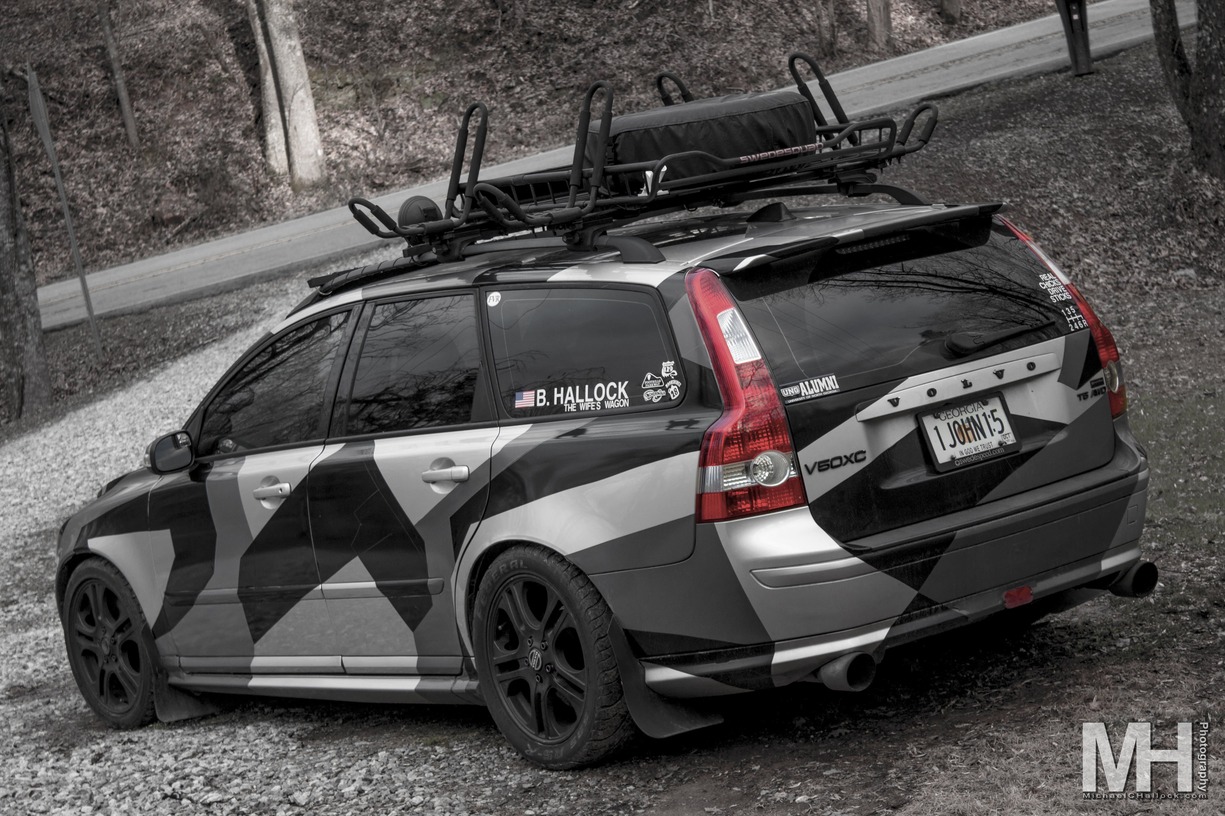 Are you apart of a club or crew with your car?
The C30Crew community was very welcoming of my "5 door, AWD, C30" and treated me like one of their own. My wagon won numerous awards amongst the C30 crowd.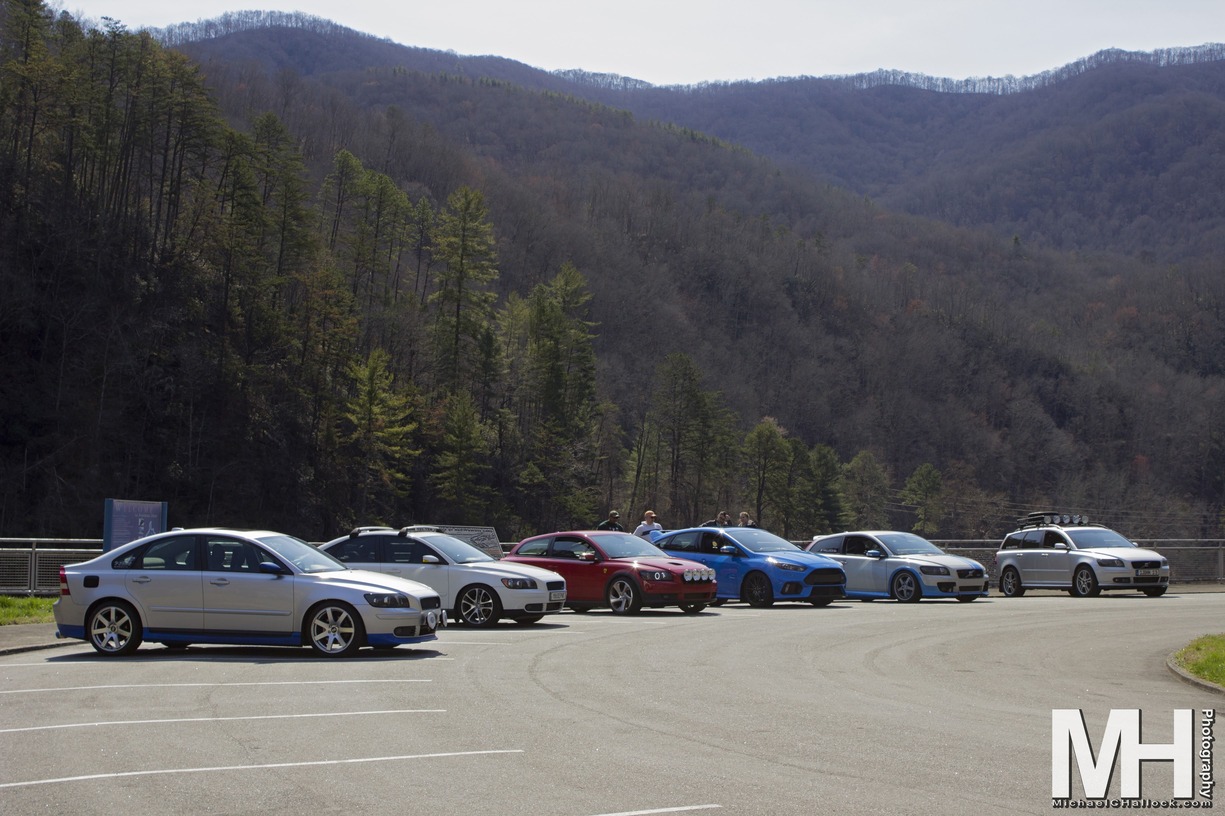 Is there any part/mod on your car you had to do a few times, or installed and then removed? 
Creating the custom arctic camo livery was one of the most time consuming modifications. A lot of photoshop planning, trial, and error to get it right. It was an awesome style for the time, but I'm not sure I would do another arctic camo car today.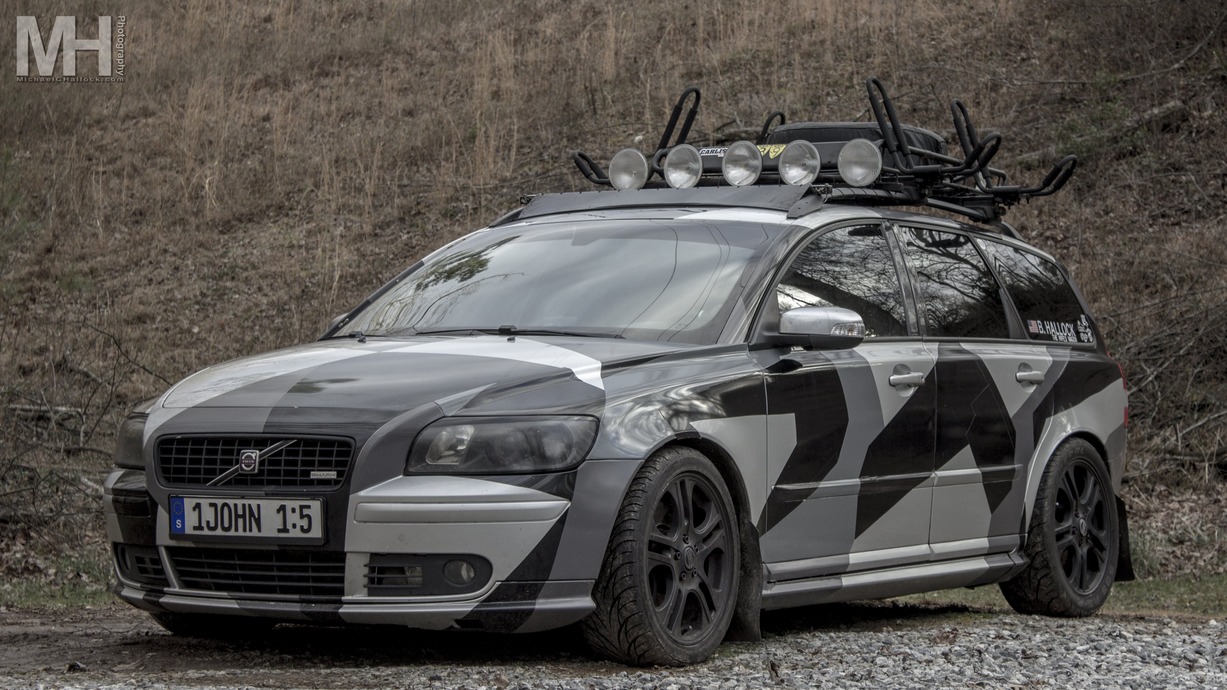 What is your favorite part on your car?
Aside from the wrap… The roof basket with kayak racks, hella lights, flag pole mount, and roof mounted spare tire was probably one of my favorite cosmetic modifications for how much is transformed the vehicle from a common looking wagon to a head-turning tuner. Of course, all the go-fast parts under the hood made it really fun to drive too.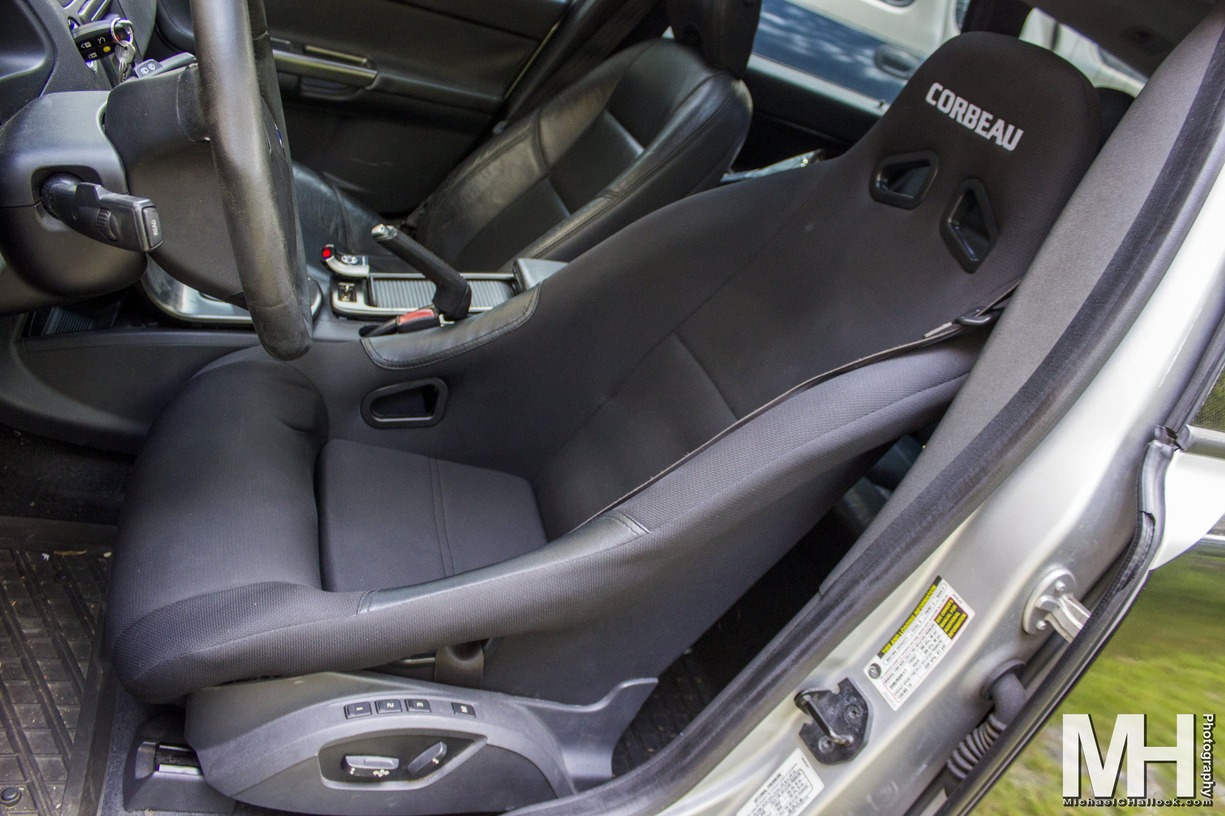 What's the best memory you had in your car?
I've had a lot of great memories with this car… From driving it all across the country, car-camping as we went. Winning awards at nearly every show it was entered in to. To surprising people at the performance level of a Volvo wagon and outrunning many guys in their tuner cars on the mountain roads and in autocross.
Build Report
Exterior Cosmetic Modifications:
American Racing AXL 17″ x 7.5″ ET+45
Roof Basket
Full Exterior LED Conversion
Rally Armor Mudflaps
Custom Headlights
Arctic Camo Wrap
Miller Motoring Skid Plate
Interior Cosmetic Modifications:
Full Interior LED Conversion
Elevate Show Car Alcantara Steering Wheel
Custom A-Pillar Gauge Pod
Facelift Tunnel Console Swap
Corbeau Racing Seat
Audio & Electronics:
Roof Mounted Hella Lights
Morimoto HID Kit
GlowShift Boost Gauge
Performance & Handling:
Modified Mototec Cold Air Intake
Evolve Intercooler
Custom DynoMax Exhaust
Shark Stage 3 Tune
Elevate Inlet Plenum
TheBelgian 320mm Rear Brakes
Greddy RS Type BOV
Elevate FWD Intercooler Hardpipe Kit
Elevate Silicone Hose Set
Elevate Rear Sway Bar
KYB Adjustable Shocks
PowerFlex Torque Mount Insert
Bilstein B4 Struts
Porsche 70mm Throttle Body
Gen3 Haldex Controller
Custom Catless Down Pipe
Elevate Lowering Springs
iPd HD Coil Packs and Step Colder Spark Plugs